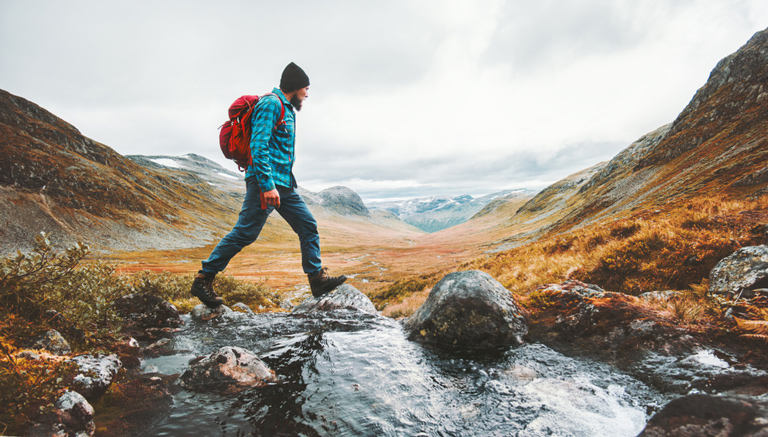 Want to surprise a hiker friend with an unforgettable gift they can pack with them to every hike? If you have no clue what gift to give then look no further! We have curated a list of hiking clothes, gears, hiking goodies, and several other products you can choose from to make their next hiking experience all the more enjoyable!
1.
Arc'teryx Atom LT Jacket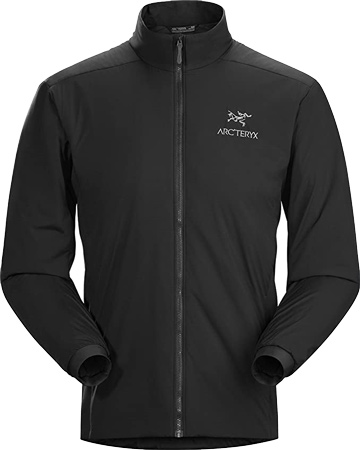 There is nothing better than remaining cozy throughout a trek (especially when it's raining). Help your hiker buddy enjoy their next backcountry expeditions and mountain ascents by staying warm with this weather-resistant, high-performance, and lightweight Atom LT jacket. Equipped with synthetic insulation, this hiking jacket will preserve the heat even while it gets moist. A perfect gift for all those rain-loving hikers!
2.
Darn Tough Tactical Micro Crew Light Cushion Sock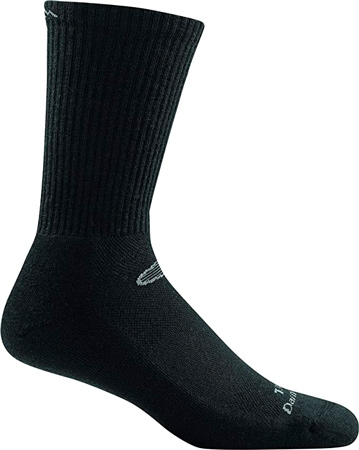 Talking about being cozy and warm, another great (and essential) hiking clothing that can make tons of difference is Darn Tough's micro crew cushion socks. These non-synthetic cushion socks are excellent at keeping feet sweat free and warm all while feeling ultra-smooth and undetectable. And the best part, they come with Darn Tough's well-known guarantee, that if they wear out, rip or form holes, they will replace it without any questions!
3.
La Roche Posay Anthelios SPF60 Sport Activewear Sunscreen Lotion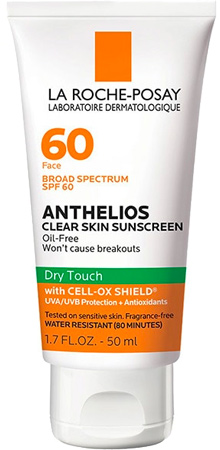 Whether your hiker friend is skincare conscious or not, remind them to look out for their skin when hiking by gifting them this water-resistant face and body sunscreen. Perfect for normal to oily skin, this french pharmacy sunscreen has a silky, smooth consistency that will please even those who despise applying sunscreen! It is dry to the touch, won't break out their skin, and will protect their skin even when the sun's not shining!
4.
Rechargeable LED Headlamp with Lightweight Headband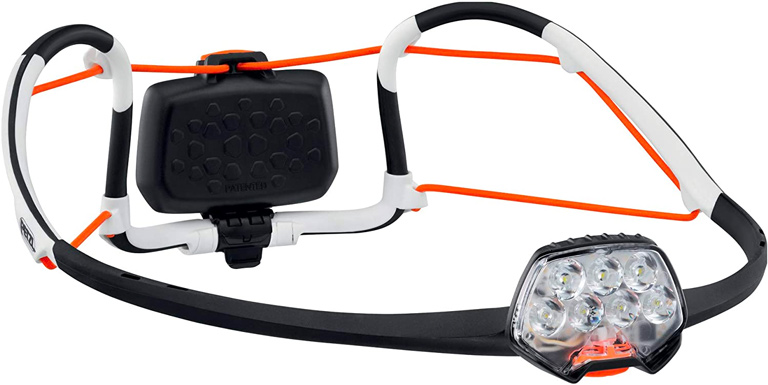 The worst thing that can happen to a hiker is getting stuck on a trail at night with no light in sight. What's even worse is if they do not own a decent trustworthy headlamp. So save your friend from this ordeal and gift them this innovative Petzl LED headlamp. It features three brightness levels, all of which are controlled by a single button and a waterproof headband that helps keep sweat at bay. Furthermore, the light comes with a rechargeable battery, but in a hurry, three AAA batteries will also suffice.
5.
pStyle Stand to Pee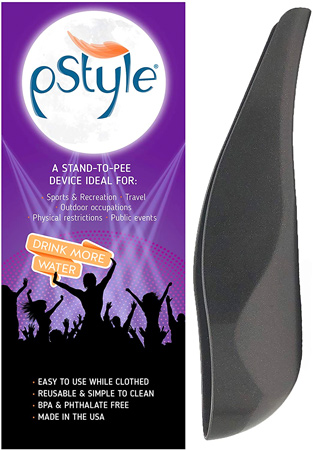 An unconventional yet extremely handy gift that any female, non-binary, and trans-man hiker would love and thank you to give is a stand to pee device. Nothing ruins a hiking experience more than not being able to comfortably urinate. With this device, hikers will be able to go to the bathroom without having to remove their packs. It is made from tough BPA and phthalate-free polypropylene and is even resistant to breakage at cold temperatures.
6.
HydraPak Seeker Collapsible Water Storage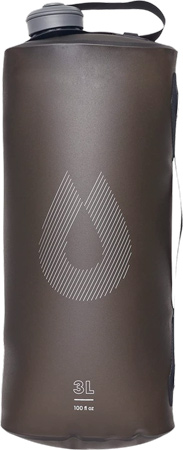 Staying hydrated is necessary but on the other hand, carrying heavy water bottles on hiking trips can be annoying and burdensome. Remove the hassle by giving them this collapsible Hydrapak Seeker water bottle. It is not made from BPA or PVC, and is light and small thanks to the flexible construction. They'll forget it's even in their pack! Once used, it can be crushed or folded and stored away in the included storage bag. Furthermore, they are compatible with water filters, are abrasive-resistant, have sufficient water capacities (comes in 2L, 3L, and even 4L storage), and have a wide range of operational temperatures!
7.
Ultralight Foam Sitting Pad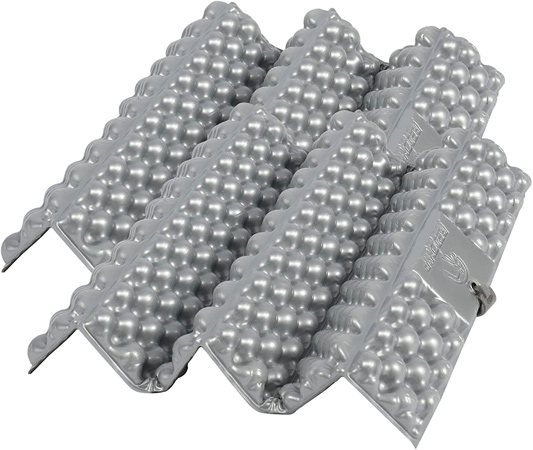 If the hiker you want to gift is a light packer, then this handy ultralight sitting pad can be a game-changer. It allows them to rest anywhere they wish to. Not only that, this versatile hiking pad can also be used for other things like a snow barrier, improvised cushion, a fan to start the campfire, and a stove windshield to name a few!
8.
LEKI Legend Micro Carbon Walking Pole

Another great convenient hiking gear for light packers is a micro Carbon Walking Pole. Trust us, your hiking friend or spouse will love you for gifting and splurging on this for them! It is made from Carbon fiber so it is ultralight, has an External Locking Device (ELD) that folds down this travel cane to a tiny 15 inches packed length, and has that famous AergoMed grip from LEKI which provides all-day comfort and weight distribution over the hand, palm, and fingers. So make their next hiking experience comfortable and memorable by gifting them this trekking pole!
9.
Kelty Journey Perfect Fit Child Carrier
Want to surprise a couple who loves going hiking with their child? Then gift them this child carrier that doubles as a backpack! This child carrier has a foldable aluminum body and drool pad so it is lightweight and has stretch mesh pockets with easy access for those less strenuous outings. Whatsmore is that Kelty is a cult favorite among the hikers so you know you will be gifting them with the best possible product.
10.
Osprey Atmos AG 50 Men's Backpacking Backpack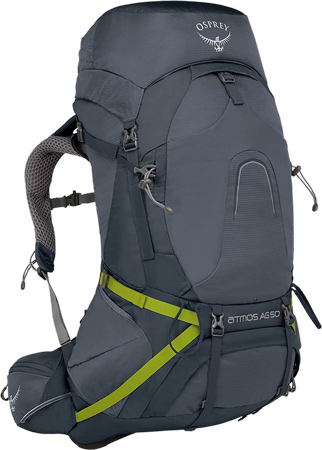 Nothing gets better than a weekend getaway hiking trip after a strenuous week. Make your hiking buddy's next trip even more relaxing with this Osprey Atmos AG 50 backpack. It has all the qualities a hiker can wish for. It boasts a revolutionary Anti Gravity suspension which makes it feel like they're carrying less weight while also wrapping around their body effortlessly. Its other features include a convenient stretch mesh pocket and a detachable floating top lid.
11.
2 Decks Playing Cards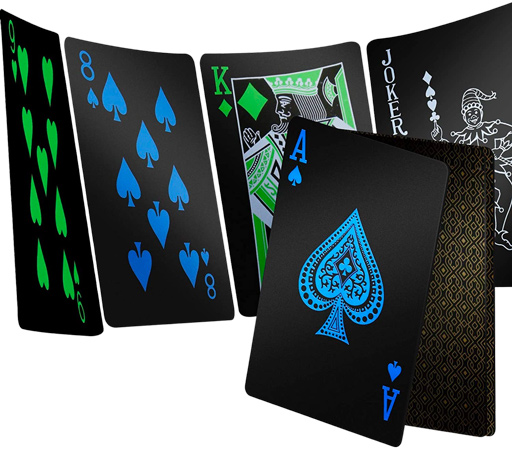 While nature has everything to entertain and keep a hiker engaged, a little game of decks harms no one. It just adds to the fun! For your next gift, you can choose these striking royal black colored playing cards. They have beautiful luxurious textures on the back and blue and green digital patterns. The best part- they are waterproof! So your hiker friend/ spouse won't have to worry about soaking their cards while on their rainy day treks!
12.
Nocs Provisions Waterproof Binoculars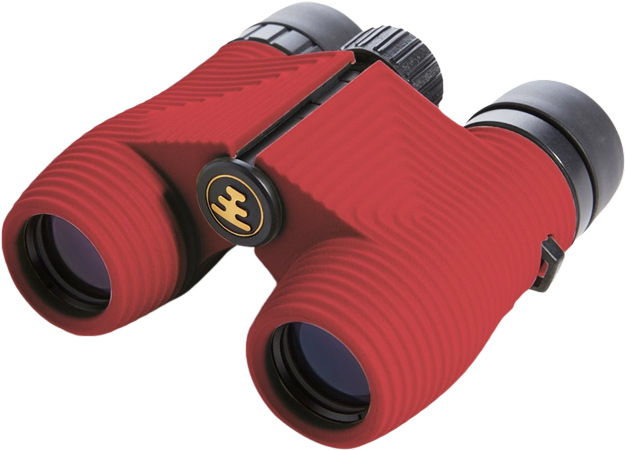 Many people trek for hours just for the view they may get to see at the top or during the hike. Make a hiker's hiking even more worthwhile with this pair of compact waterproof and fog-proof binoculars. Made from rubber, these binoculars are a game-changer for all those who love to appreciate and connect with nature around them during a hike. They are lightweight, made from premium materials, and also allow users to capture photos with their smartphones using them!
13.
Starbucks VIA Instant Coffee Medium Roast Packets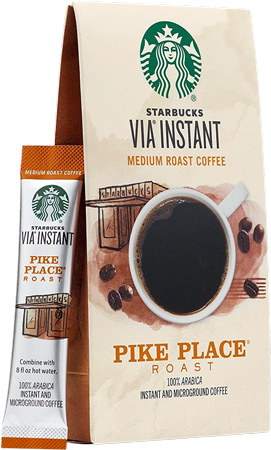 Take care of a hiker's daily caffeine dose by gifting them these instant coffee packets. While most instant coffees do not taste so well, this Starbucks VIA Instant coffee is as good as a barista-made coffee! Produced with only arabica coffee beans of the highest grade, there are three roast options: French, Italian, and Pike roast. They simply have to tear open a packet, pour it in hot water, stir and wait for 10 seconds. So no matter how your hiker friend/ spouse likes their coffee, they can have it even when up above a mountain far away from coffee shops!
14.
Rip Van Wafels Snickerdoodle Stroopwafels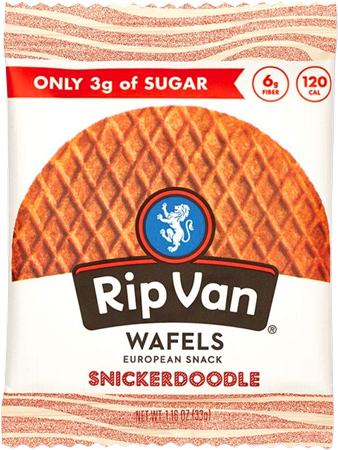 Coffee tastes best when it is accompanied by an assortment- and what's a better assortment than Stroopwafel? A snickerdoodle Stroopwafel! Gift your sweet tooth hiker with these easy-to-carry strop waffle packets so that they can have their sugar fix anytime they wish! Made with healthy and clean ingredients, this snack is not only keto-friendly but is also Non-GMO. With only 3 grams of sugar and 0 trans fat, hikers won't have to compromise their health for a quick sweet craving!
15.
Dorlnk Bone Conduction Headphones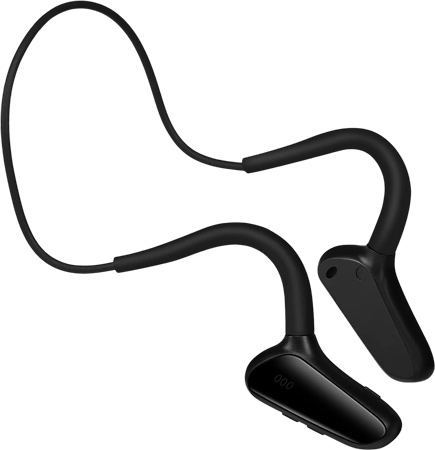 If your hiker friend/spouse loves listening to music, audiobooks, and podcasts on their hiking trips without ruining the outdoor experience for others, you can gift them these innovative Dorlnk Bone Conduction Headphones. These headphones are specifically curated with bone conduction technology to allow users to listen to their favorite audio while remaining fully aware of their surroundings. Without placing the earbuds into the ear canal, the open ear headphones work by broadcasting audio via their cheekbones, reducing the effect of sound waves on the eardrum and preventing hearing damage. Whatsmore is that they are waterproof, durable, wireless, and extremely lightweight making them a perfect hiking gadget!
16.
RunGuard Natural Anti-Chafe (1.4oz)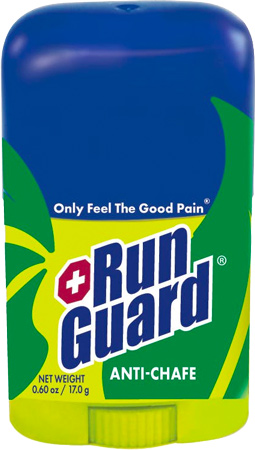 Let us be honest, chafing is the biggest mood and experience spoiler, so save a hiker's hiking experience from ruining and gift them this Natural RunGuard Anti-Chafe stick. Produced with organic, natural, and plant-based materials, this anti-chafing stick is both waterproof and wetsuit safe and is excellent at preventing chafing.
17.
No Show Running Athletic Anti-Blister Wicking Coolmax Socks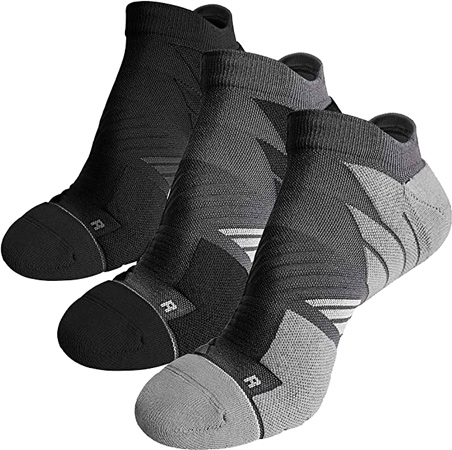 If your hiker friend loves going to hikes but gets blisters easily, then help them enjoy their treks blister-free with these no-show Anti blisters Socks. Manufactured using the 200 needles technology, these socks are softer, denser, and more long-lasting than other socks. It has anti-blistering cushions padded into the socks to prevent foot fatigue and blisters, mesh-like ventilation to make them more breathable, and CoolMax fibers that make them moisture repellent and hence great at keeping odors at bay- everything a hiker's feet need!
18.
La Fresh Mosquito Repellent Wipes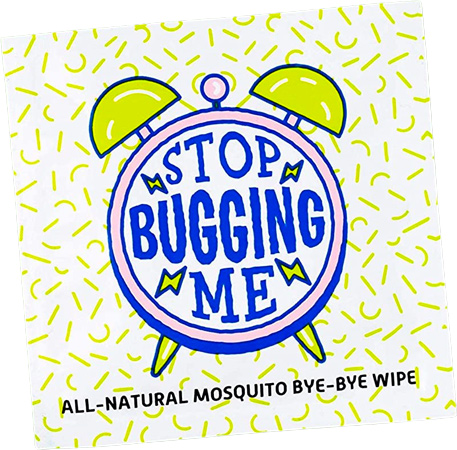 Want to gift something that protects your hiker friend? Then gift them these La Fresh Mosquito Repellent Wipes to guard them against those pesky little creatures. For all those hikers who love going to treks among the greenery, these individually packed wipes are a lifesaver (almost literally)! Instead of the nasty smells and tackiness of conventional mosquito repellent lotion, these wipes feel refreshing, cool, and relaxing to use- thanks to their peppermint scent. They are also long-lasting, DEET free, all-natural, and extremely gentle for the skin.
19.
Jabasic Women Hiking Shoes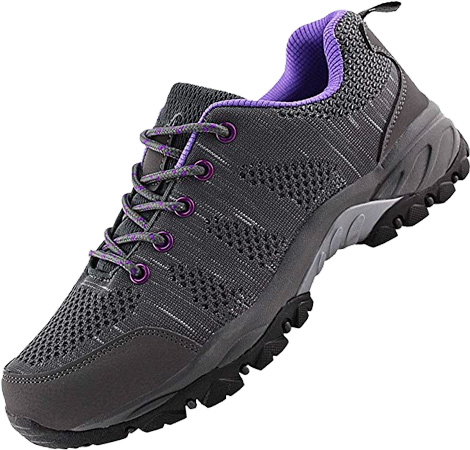 Footwear can either make a hiking experience go great or make it the worst experience of one's life! So it is essential to have the right footwear. If your hiking friend has just started hiking or had the worst hiking experience because of footwear, a Jabasic Women's hiking shoe can be an excellent gift to give. Made with soft knit mesh, these shoes are breathable, comfortable, and keep moisture away. They are anti- colliding because of the TPU Rubber Toe Cap that is pressure-resistant and reduces external damage. Even more, they are also slip-resistant thanks to their rubber outsole that has an anti-slip design on it.
20.
Pike Trail Leg Gaiters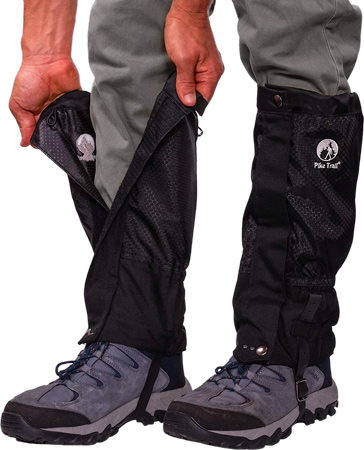 Gaiters are perhaps the most ignored hiking footwear. If your hiking friend mostly treks to areas most prone to snow and rain, then this might be an ultimate useful gift you can surprise them with. Produced with resilient and anti-tear polyester, these boots will prevent water, snow, mud, and debris from ruining or damaging their garments. Furthermore, they have metal buckles instead of plastic so that these gaiters can last for years. You don't even have to worry about choosing the wrong size as these gaiters can fit everyone!
21.
Garmin Instinct Solar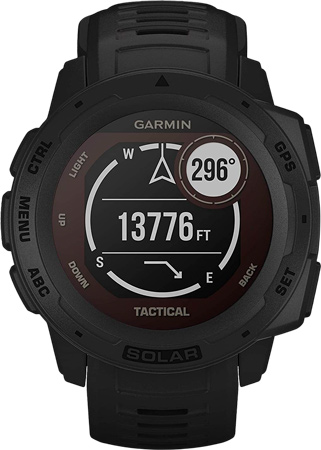 Want to treat a hiker a little extra by splurging on a useful item that they would cherish for life? Then present them with this top-notch Garmin Instinct Solar altimeter watch. Excellent gift for pro hikers, this watch offers all the cutting-edge technology like a barometric altimeter, compass, temperature, pulse oximeter, and more, as well as GPS support. Because of these numerous features, this watch alone can greatly reduce the gears a hiker needs to carry. It has a sturdy casing, monochrome display, and a five-button interface that's easy to operate even in damp conditions or while wearing gloves.
22.
Peak Design Capture Camera Clip V3 Solo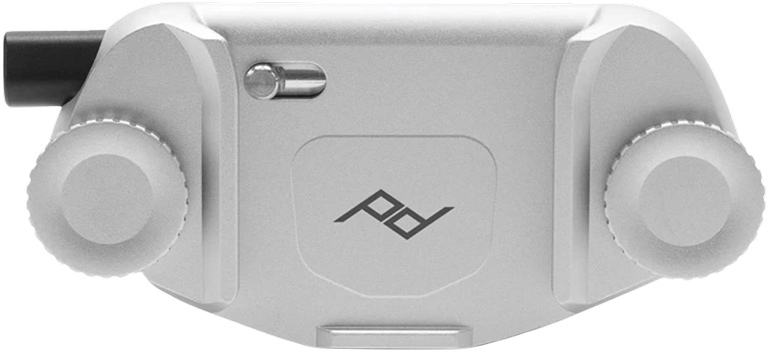 Does the hiker you want to gift love shooting pictures and videos on their hiking adventures? Then present them with this handy Peak Design Capture camera clip that is specifically designed to allow hikers to affix cameras onto the strap of their backpack. With a rapid-release button that can endure over 200 pounds of strain, hikers can access their cameras quickly without the hassle of opening and closing their backpacks. What's more, is that this keeps the camera safely and securely mounted on the bag minimizing the risk of losing it or even accidentally dropping it.
23.
Solorage 21W Solar Charger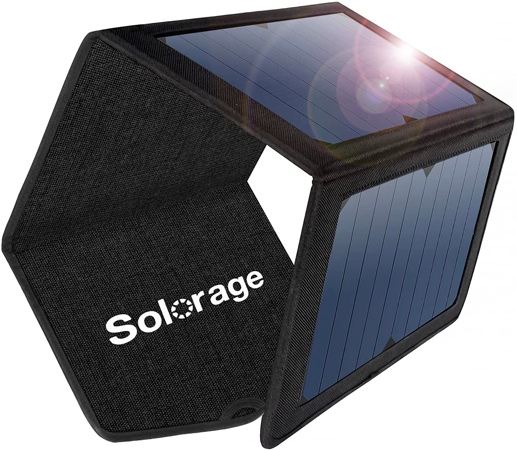 There are several items a hiker needs to keep charged. Whether it's a cellphone, GPS, flashlight, or DSLR camera, if your hiker friend is tech-savvy, then they will most definitely love the Solorage solar power charger. Equipped with Smart edge technology, this 21 W power bank uses solar power, an Intelligent chip, and a voltage regulator to give the best charging speed possible depending on the device to be charged. It also guarantees safe charging thanks to its overcharge, overheats, and short circuit protection. Besides this, it is durable, robust, and compatible with a wide range of devices like iPhone, Android, PSP, digital cameras, and Bluetooth devices to name a few.
24.
Timberbrother Titanium Long Handle Spork Ultra Lightweight Spork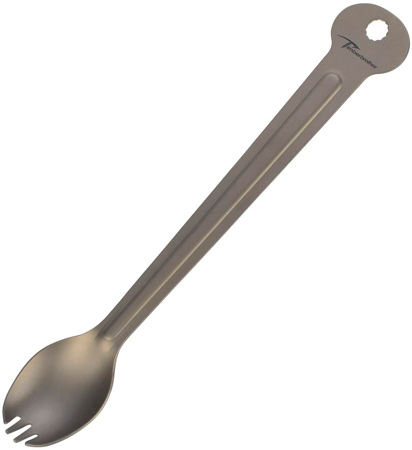 If an affordable and unusual (yet handy) gift is what you are looking for, then this Timberbrother Titanium Long Handle Spork might be the right choice for you. It is bound to be a gift your hiker will treasure forever! It's constructed of actual genuine Titanium, which means it won't rust or taste metallic and is also safe and healthy. It weighs only 0.9 ounces, is long-lasting, and the best part also helps to minimize single-use plastic while on hikes!
25.
Fitballz Massage Ball Kit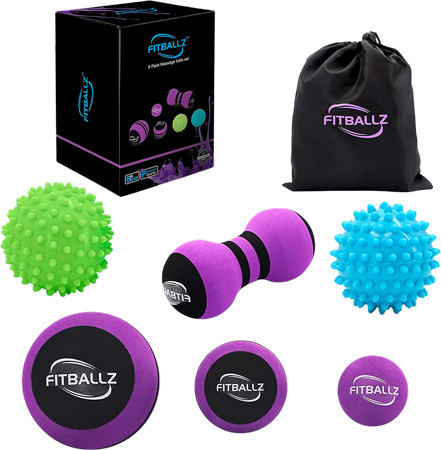 Aftercare is as important as good hiking in creating an unforgettable experience. So make a hiker's after hiking dream come true by helping them release their myofascial trigger points and muscle tensions with this massage ball kit. It contains all the essentials needed to rehabilitate tired muscles, promote flexibility, and remove knots and stiffness. It consists of three different-sized softballs, a peanut ball, a firm spikey ball, and a soft spikey ball for a complete massaging experience.
26.
Dr. Teal's Lavender Soothe & Sleep Full Regimen 5-piece Gift Set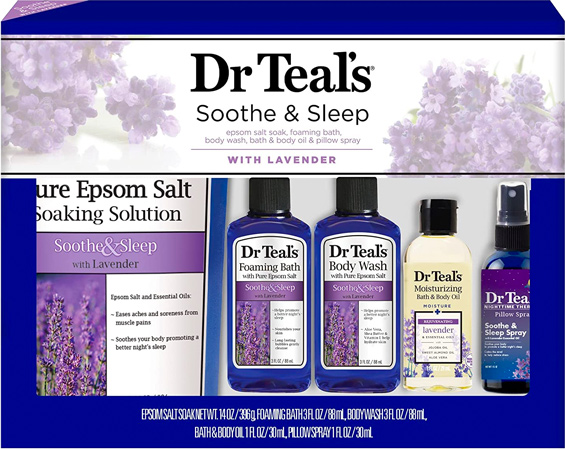 While we are at aftercare, let us not forget about a night of good sleep. Every hiker will look forward to crashing the bed as soon as they reach home. Relieve their stress and help them sleep better by gifting them this Lavender Soothe and sleep bath set. This Dr. Teal's bath set is arguably the best at relieving muscle soreness, stress and helping with a sound sleep. We are confident that your hiker friend will more than adore this gift (and you) for saving their good night's sleep after a hike!
Related Posts