14 can be a crucial age for boys; while some 14-year-olds start becoming more responsible and adult-like, others begin to rebel and get mixed up with the wrong crowd. Both are normal, but it's an important time for adults in a child's life to ensure they're encouraging healthy development. Even though many 14-year-old boys appear to want to argue with adults about everything, actually deep down they crave the stability that adults offer to their lives and are very appreciative of gifts given by important adults in their lives.
We've put together a list of gift suggestions for 14-year-old boys which should suit a wide range of interests and help to develop a varied set of important skills.
1.
Graphic Comic Book Wallet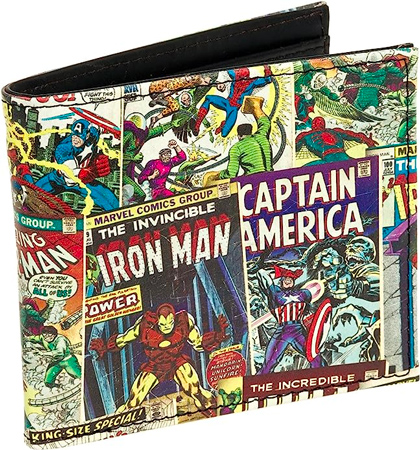 Why we like it:
A useful gift that will showcase personal interests while also teaching financial responsibility.
If you've been on the hunt for a useful gift that combines style and personal passion, this Marvel Comics graphic wallet is going to be a much-appreciated gift for a 14-year-old boy. Inspired by the imaginative world of comic books, this wallet is the perfect accessory for any young teen with a love of superheroes. Designed with high-quality materials, this wallet not only features eye-catching graphics but also offers durability and functionality. It provides lots of space for storing cash, ID cards and other daily essentials, making it a practical choice for everyday use. The compact size fits comfortably in pockets, allowing young boys to carry their valuables without bulk.
It's not just about style though, this wallet also offers developmental advantages. Handling money and managing personal finances helps develop financial skills and a sense of responsibility. The process of keeping belongings organized encourages organizational skills and independence. It also serves as a visual reminder of his passion for superheroes, creating connections with fellow fans.
Pros
Teaches about personal responsibility

Serves as a conversation starter with peers

Expresses personal style and interests

Durable materials for everyday use
Cons
Card slots are very tight
2.
Long Flight Time Drone With Camera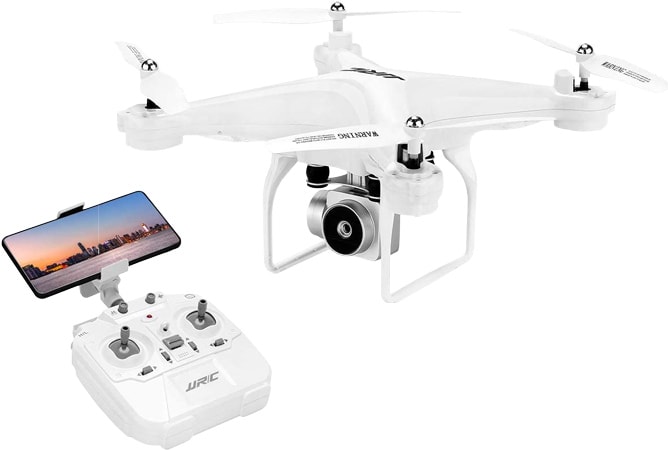 Why we like it: Encourages use of technology with two batteries for longer flight times.
Drones are becoming increasingly popular with both adults and children and this has driven the cost of drones down, making them much more accessible to the majority of people. This Long Flight Time Drone comes with two batteries so that 40 minutes of flight time can be achieved.
Using drones is a great, exciting way to improve a 14-year-olds understanding of technology and the 720p HD Camera with real-time transmission also gives a whole new perspective on local areas. As drones need to be used responsibly, within local laws and restrictions, using a drone is also a good way to build a 14-year-olds understanding of social responsibility.
Pros
2 batteries
40-minute flight time
720p HD Camera
Real-time transmission
Improves understanding of technology
3.
Fjällräven Unisex Backpack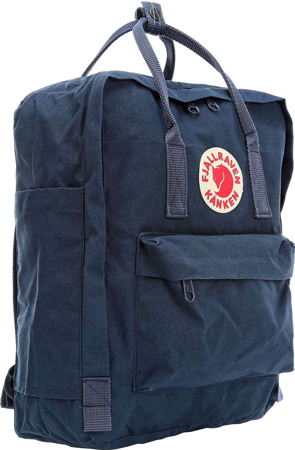 Why we like it: Lightweight, durable backpack available in a range of colors to suit their look and personality.
A backpack makes an ideal, practical gift for a 14-year-old boy as at this age they begin to develop their own hobbies and interests and spend more time independently out of the house. A 14-year-old boy will probably need a backpack for school, and then may need one for school sports kit, any extra-curricular sports or activities and will usually like to have one to take to friends' houses too. So even if the boy you're buying for already has a backpack, another will probably still come in useful!
The Fjällraven Unisex Backpack is a popular, stylish backpack brand with useful built-in features such as cushioned pockets, lightweight, durable fabric and adjustable shoulder straps. It's available in a range of colors so you can choose one to suit his look and personality!
Pros
Cushioned pockets
Available in a range of colors
Adjustable shoulder straps
Lightweight durable fabric
Cons
More expensive than other backpacks
4.
Spikeball Game Set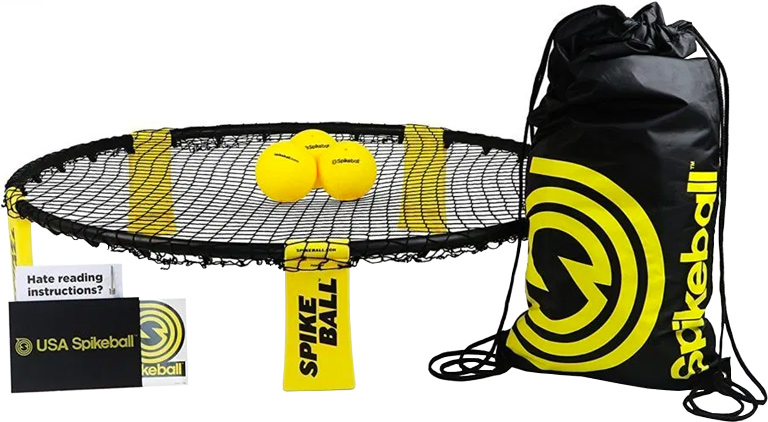 Why we like it: A fun, active, competitive game to play outdoors.
Spending time outside is good for all humans as it lowers our stress levels, keeps us physically active and healthy and helps our bodies to produce Vitamin D when we are exposed to natural sunlight. Keeping 14-year-olds active can sometimes be a challenge as they require their own motivation, but the Spikeball Game set is a resource that might just help!
The Spikeball Game Set is an innovative outdoor game that comes with a lifetime guarantee and is easily portable in its own storage bag. The game requires keeping a ball in the air, passing it between players or bouncing it off of the net, this will improve hand-eye coordination.
Pros
Keeps kids active and healthy
Encourages outdoor play
Lifetime guarantee
Improves hand-eye coordination
Portable
5.
Cinch Drawstring Gym Bag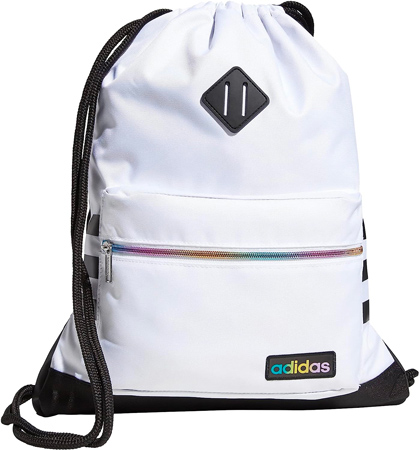 Why we like it:
A spacious bag that boys can use to organize and carry all their athletic gear and clothes.
If you're shopping for a 14-year-old boy that likes to play sports, this drawstring gym bag by Adidas will be an appreciated gift that will get daily use. Designed with quality, as all Adidas products are, this bag is crafted with water-resistant and tear-proof materials that are made for an on-the-go lifestyle. The spacious main compartment is secured via the drawstring closure while the front pocket, which is perfect for small accessories, closes with a zipper. The rainbow zipper and colorful logo provide a fun pop of color against the minimalist black-and-white design of the bag.
This sports bag is more than just a fashionable bit of kit. It also promotes organization and independence, allowing boys to take responsibility for their gear and stay organized. The great thing about his bag is it can be folded into a larger bag and used to separate items like wet clothes or dirty shoes. Whether he's heading to the gym or to practice sessions, this bag will make sure he's prepared with all his sports essentials.
Pros
Encourages organization and preparedness

Water-resistant and tear-resistant material

Foldable design

Fast drawstring closure
Cons
Not suitable for heavy gear
6.
Lego NASA Apollo Saturn Building Kit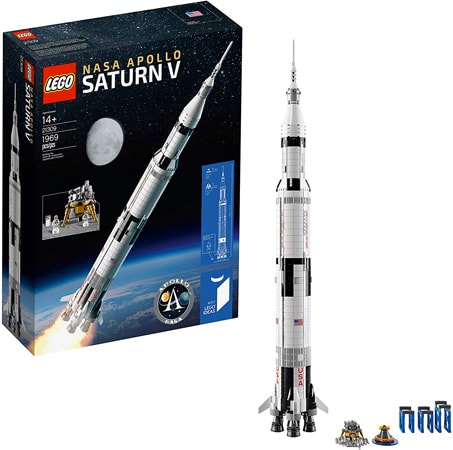 Why we like it: Build a replica scale model of NASA Apollo Saturn, developing an interest in space.
Perfect for a 14-year-old boy with an interest in Space and technology the Lego NASA Apollo Saturn Building Kit allows the builder to create an accurate replica of the NASA Apollo Saturn. The finished model is 3 feet tall and comes with display stands to show off the model.
The Lego NASA Apollo Saturn Building Kit features accurate details such as removable rocket pieces so it is ideal for detail-oriented 14-year-olds. Building the model requires plenty of patience and construction skills and is the perfect way to build perseverance.
Pros
3 ft tall
Scale model of NASA Apollo Saturn
Removable rocket details
Comes with display stands
Improves construction skills
Cons
Small pieces, need careful storage
7.
Wacom Intuos Pro Graphic Tablet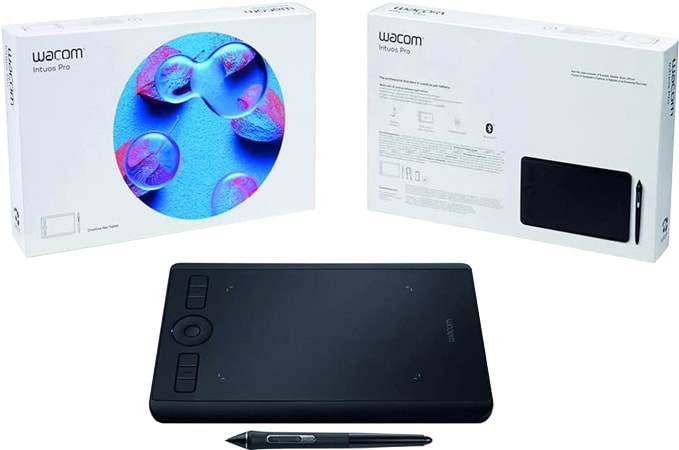 Why we like it: Digital drawing tablet for encouraging creative design technology.
An award-winning digital drawing tablet, the Wacom Intuos Pro Graphic Tablet would make an ideal gift for an artistic 14-year-old boy. It can be used with a variety of compatible devices with its Bluetooth connectivity and is ideal for producing digital graphic designs.
This is a gift that will really promote creativity, allowing for careful and precise drawing with the maximum precision pen, whilst also improving technology skills. With graphic design skills in serious demand, this is an interest well worth encouraging.
Pros
Award-winning
Maximum precision pen
Bluetooth connectivity
Encourages creativity
Improves technology skills
8.
Fjällräven Pocket Bag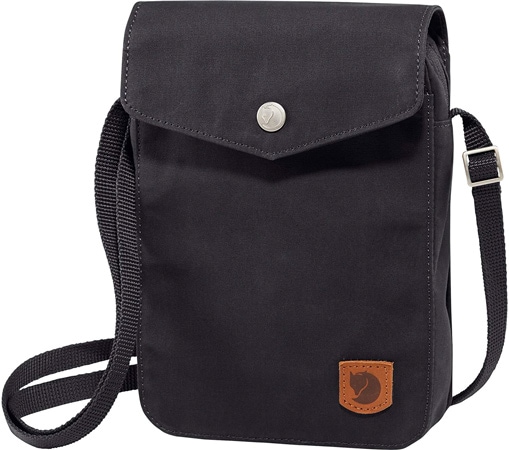 Why we like it: Versatile shoulder bag.
From a popular brand, the Fjällraven pocket bag, is sure to be a hit with a style-conscious 14-year-old boy. Sometimes you may be unsure on what to buy for a 14-year-old boy if you're not 100% sure of his interests it can be a good idea to buy a practical gift that he can get some use out of; this is an ideal practical gift to buy, which he will get a lot of use out of. The bag is very practical, versatile and ideal for traveling.
Made with a durable fabric, the Fjällraven Pocket bag is made to last and comes in a neutral, black color to suit a variety of styles and occasions.
Pros
Versatile
Durable fabric
Ideal for traveling
Stylish brand
Practical
9.
Franzis Porsche Model Engine Kit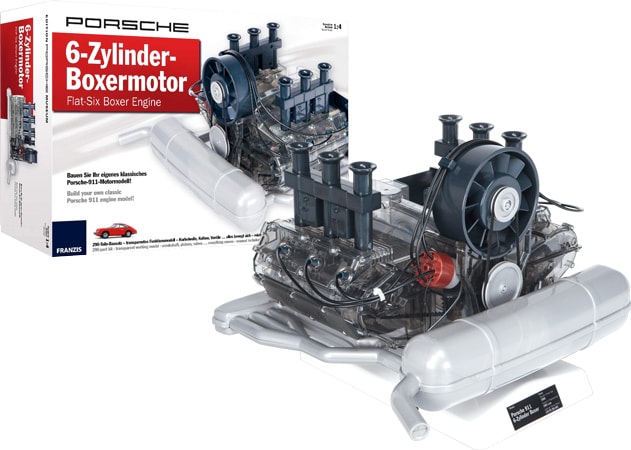 Why we like it: Build a 1:4 scale model of a Porsche Engine to improve engineering skills and understanding.
Many 14-year-old boys are interested in cars, vehicles and engineering and engineering and technology skills are in high demand, so this gift is ideal for encouraging these skills and interests. The Franzis Porsche Model Engine Kit allows a 14-year-old boy to create a 1:4 scale model of a Porsche engine, looking at how everything fits together and works.
The Franzis Porsche Model Engine Kit has motorized moving parts and will require plenty of skills and concentration for a 14-year-old to put it together, making it an ideal independent project.
Pros
Official Porsche product
Improves engineering skills
Develops and interest in cars and engineering
Motorized moving parts
10.
Hugo Boss Perfume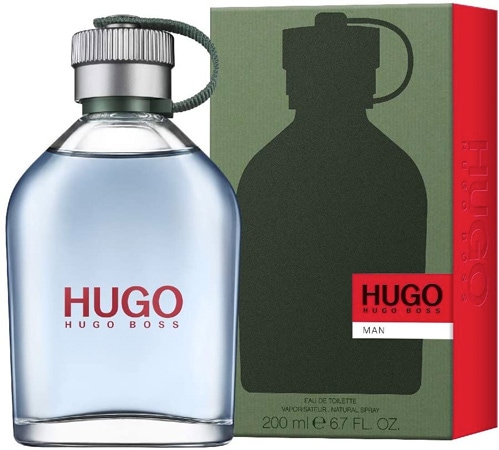 Why we like it: A practical, personal care gift for a 14-year-old boy.
Around about age 14 boys begin to develop more mature and sophisticated tastes and may be ready for some real perfume. This Hugo Boss perfume has a fresh scent that will suit most boys' style and taste, as well as being from a popular, well-recognized brand.
Available in a practical, long-lasting 200 ml size this personal care product makes an ideal practical gift. Practical gifts, like personal care products, may well have been rejected earlier in childhood but as boys become older and more mature, they begin to appreciate them more and even ask for them.
Pros
Popular brand
Fresh scent
200ml size
Personal care product
11.
Intex K2 Challenger Kayak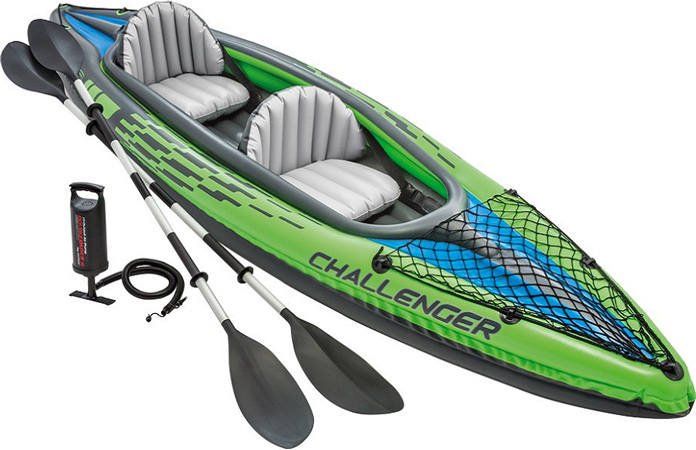 Why we like it: An inflatable kayak to encourage water confidence and adventure.
A novel and exciting idea for a 14-year-old boy who is confident in water and looking for his next adventure, this strong, inflatable kayak can be used in pools, at the beach, in lakes and at outdoor pursuits locations. It comes with paddle supports and a repair kit so you can rest assured that the necessities are taken care of.
The Intex K2 Challenger Kayak is designed for comfort and space and encourages confidence in the water and adventure, with the added benefits of getting kids outdoors doing something practical. This is definitely a great gift for a 14-year-old boy with a sense of fun and adventure.
Pros
Strong, inflatable kayak
Comes with paddle supports
Includes repair kit
Designed for comfort and space
Encourages confidence and adventure
Cons
Requires access to outdoor water space
12.
Ultimate Sketching Supply Case

Why we like it:
A massive set of sketching tools to help young artists expand their artistic skill set.
Finding a gift suitable for a 14-year-old boy that has an interest in art that goes beyond just being a pastime may seem difficult. A box of crayons and some paper isn't going to cut it. This 52-piece professional-grade sketching kit is exactly what you're looking for. It says you recognize his immense talent and want to give him the tools he needs to nurture his special skill. Packed with an array of quality art supplies, this comprehensive set will equip the aspiring artist you're shopping for with what he needs to explore and perfect various sketching techniques.
The kit includes a range of graphite pencils, charcoal sticks, pastel pencils and so much more. With a gift like this, every creation he can imagine will come to life on the included high-quality sketchbooks. Not only will this kit bring joy from artistic expression, but it will also encourage a dedication to skill development. Patience and perseverance are also strengthened as he practices and refines his unique personal drawing style.
Pros
Develops persistence and dedication

Various tools for experimenting with techniques

Includes 52 pieces, including multiple sketchbooks

Includes a carrying case
Cons
Smaller sketchpads- Not A4
13.
Bose QuietComfort 35 Wireless Headphones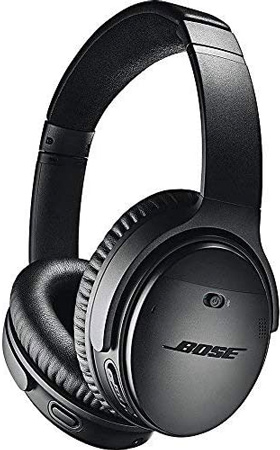 Why we like it: Wireless headphones with noise-canceling technology suitable for a variety of uses.
Noise from gaming, music and TV can become an issue in busy households, and at 14-years-old a boy is likely to be creating noise from a variety of devices which can cause conflict in the household; these noise-canceling headphones might just provide a solution. Compatible with a whole range of devices, using Bluetooth connectivity, these headphones can be used for various activities, saving the household from the noise of a 14-year-old boy's interests and saving the 14-year-boy from the noise of the rest of the household!
These high-quality headphones use noise-canceling technology, balancing the sound at various volumes and can also be paired using Bluetooth. They are also enabled to work with Amazon Alexa or the Google assistant.
Pros
Noise-canceling technology
Alexa and google assistant enabled
Bluetooth pairing
Balanced sound at various volumes
14.
Game Controller Window Curtains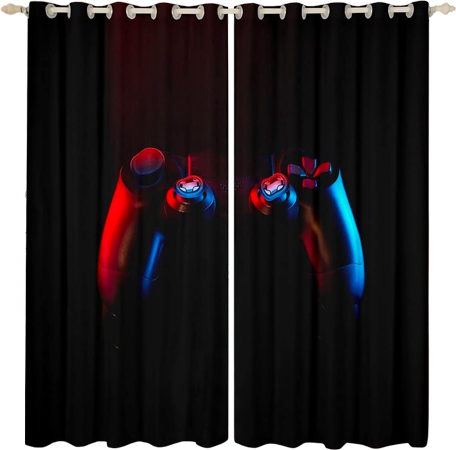 Why we like it: A very cool set of room-darkening curtains that will create a safe space that reflects personal style and interests.
Shopping for a 14-year-old boy that always has video games on his brain? Give him a gift that will turn his bedroom into his dream gaming studio. These amazing curtains feature thick black material that is printed with vibrant red and blue game controllers. It's the ultimate room accessory to make his bedroom a true reflection of who he is and what his passions are.
Not only do these curtains enhance the room's decor, but they also serve a functional purpose. Made from heavy fabric, they provide excellent light-blocking and insulation, creating a comfortable gaming environment. The darkening feature ensures an immersive gaming experience while the insulated fabric helps maintain a comfortable temperature. They're available in many size variations so finding the perfect set to fit his room won't be an issue. Next time he has his friends over for an intense gaming session he'll be glad you got him a gift as cool as this.
Pros
Expresses personal interests

Creates a safe space with style

Creates a darkened environment for gameplay

Available in various sizes and designs
Cons
Darkening but not total blackout
15.
Lego Technic Adventure Motorbike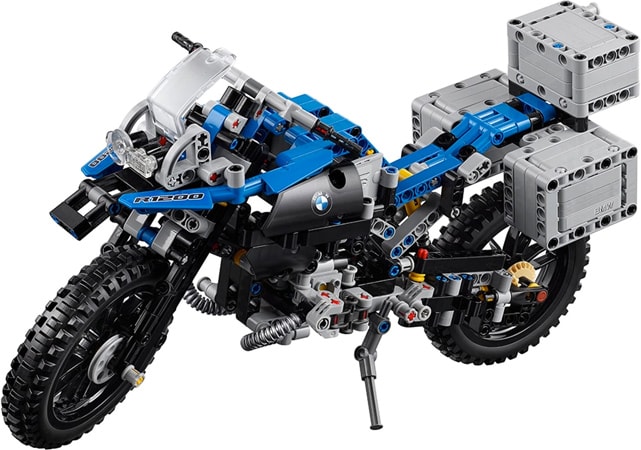 Why we like it: Part of the Lego Technic range, build an authentic replica of a motorbike and develop engineering skills.
Specially designed to promote and develop engineering skills the Lego Technic range is ideal for boys who are interested in engineering and mechanics. The Lego Technic Adventure Motorbike allows the builder to create an authentic replica of a motorbike with some moving parts. Creating the moving parts, following the detailed instructions, helps to build an understanding of how mechanical parts work in the real world.
The Lego Technic Adventure Motorbike is also a 2-in-1 set meaning that there are 2 different models that can be built to add interest to the set and keep a 14-year-old boy busy that bit longer!
Pros
Authentic replica
2-in-1 model
Improves construction skills
Develops engineering skills
Cons
Lots of small pieces, requires careful storage
16.
Numark Complete USB DJ Controller Set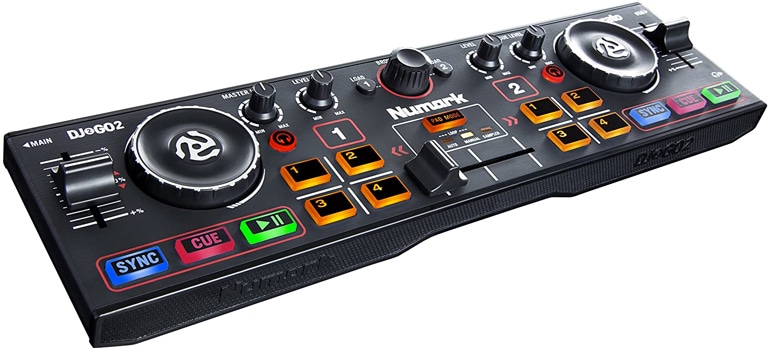 Why we like it: Encourage creativity and an interest in music and DJing.
An interest in music is certainly something to encourage as being able to listen to and be creative with, music has many benefits in terms of academics, social skills and mental health. If the 14-year-old boy you're looking to buy a gift for is interested in DJing then this set might just be the perfect gift for him.
The Numark Complete USB DJ Controller Set is an ultra-portable set which is compatible with a wide range of devices and can be used to stream millions of tracks. Once tracks are streamed, the set can be used to have total mix control, encouraging plenty of creativity as well as the technical skills required to set everything up!
Pros
Ultra-portable
Total mix control
Stream millions of tracks
Encourages creativity
Improves technology skills
Cons
Requires compatible device
17.
Ravensburger Globe 3D Jigsaw Puzzle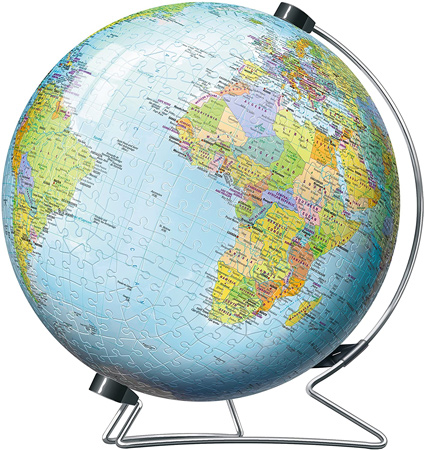 Why we like it: Create a 3D globe out of puzzle pieces to increase geographical awareness and fine-motor skills.
By 14-years-old children need a sufficiently challenging jigsaw puzzle if it is to hold their attention for any length of time. This means something complex to put together with plenty of pieces and the Ravensburger Globe 3D Jigsaw Puzzle takes this a step further by adding the 3D element. This 3D jigsaw enables the user to construct a 3D model of the globe, with no glue required!
As well as presenting plenty of opportunities to develop concentration and perseverance the Ravensburger Globe 3D Jigsaw Puzzle helps to build an awareness of the globe and locations of countries and continents as a 14-year-old builds it.
Pros
Sufficiently challenging for 14-year-olds
Increases awareness of the globe
No glue required
Improves fine motor skills
Cons
Lots of pieces; requires careful storage
18.
Ultimate Pokerset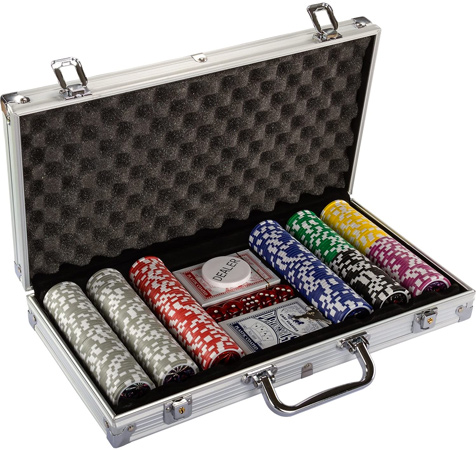 Why we like it: Introduce him to the game of poker, increasing mathematical and social skills!
A poker set may not seem like the obvious choice for a gift for a 14-year-old boy but the Ultimate Pokerset can make a brilliant gift for a boy of 14. The set comes in a sturdy, aluminum storage case with 300 chips and 2 decks of cards and could be the ideal introduction to the card game.
At 14 years old, boys increasingly want to feel like adults so involving him in one of your hobbies could be an ideal way to affirm him and include him in your life. Card games like poker are useful for building relationships and practicing social skills and has the added benefit of improving mathematical skills.
Pros
Sturdy, aluminum storage case
2 decks of cards included
300 chips included
Increases mathematical skills
Cons
Not suitable for younger siblings
19.
Nintendo Switch Lite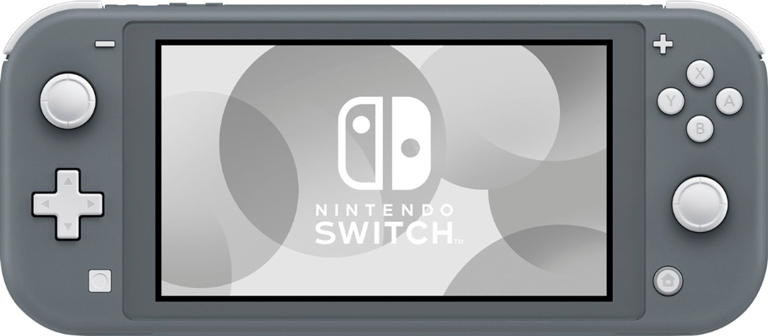 Why we like it: Popular gaming device that is portable and designed to be used on the go.
A cheaper alternative to the Nintendo Switch, the Nintendo Switch Lite offers the same popular gaming capabilities, portability and great battery life. The difference is that it does not support output to a TV and is therefore a handheld-only device.
For many 14-year-olds this will be perfect, offering the ability to play on the go. We often think of playing video games as a simple leisure pursuit but they offer plenty of learning benefits too. Alongside increasing skills associated with technology, playing video games can increase physical dexterity in the thumb and fingers, improve hand-eye coordination and reaction times and develop critical thinking skills.
Pros
3-7 hours battery life
Portable
Popular gaming device
Increases technology skills
Cons
Does not support output to TV
20.
Intex Floating Recliner Lounge
Why we like it: Perfect for relaxing in the water or by the side of the pool.
Most 14-year-old boys love days at the pool and are much more able to enjoy time relaxing as well as plenty of time playing in the water. Confidence in water and physical swimming skills are important for 14-year-olds and contributes to their overall sense of wellbeing as well as health and fitness.
The Intex Floating Recliner Lounge is a luxury inflatable that can be used in the water and has been designed for comfort. The heavy-duty handles help with stability and there are built-in cup holders for added convenience. As an inflatable, this product is easily portable so can be taken on vacations, pool parties or for a day at the pool.
Pros
Luxury inflatable
Repair kit included
Heavy-duty handles
Cup holders
Encourages physical activity
21.
Aerobie Pro Flying Ring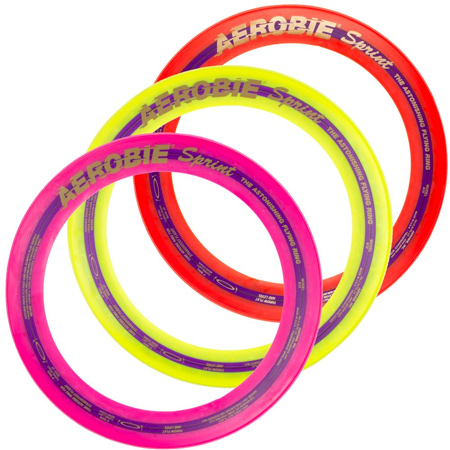 Why we like it: Encourage outdoor, physical activity and sport with a new way to play frisbee.
The Aerobie Pro Flying Ring is a new way to play frisbee, encouraging plenty of outdoor physical play, keeping children fit and healthy. More aerodynamic than a traditional frisbee the Aerobie Pro Flying Ring is easier to throw, and catch and even holds the Guinness world record for the longest throw.
The aerodynamic design makes games flow more easily, creating a more enjoyable and rewarding experience so players are likely to play for longer. This kind of sporting activity is brilliant for improving hand-eye coordination skills and is popular to play with family and friends of all ages.
Pros
Improves hand-eye coordination
Encourages outdoor, physical activity
Develops interest in sports
Holds Guinness World Record for longest object throw
22.
Blue Yeti Microphone for Recording and Streaming

Why we like it: Ideal for boys with an interest in technology, this microphone is a great computer accessory.
Streaming and recording videos are becoming a more popular interest as people make videos for YouTube about all sorts of subject matter or stream on a variety of platforms. Many 14-year-old boys enjoy streaming gaming content with their friends, and this computer accessory is ideal for this pastime.
The Blue Yeti Microphone for recording and streaming has a positionable design so it can be set-up for easy access whatever is being recorded or streamed. The microphone produces clear, broadcast-quality sounds and also features onboard audio controls so that input can be just right. This gift encourages creativity, creating different kinds of content, as well as improving technical skills.
Pros
Clear, broadcast-quality sound
Positionable design
On-board audio controls
Encourages creativity
Improves technology skills
Cons
Requires compatible device
23.
HQ Kites Symphony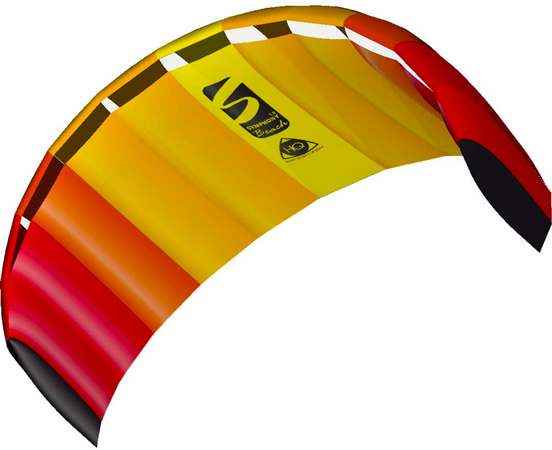 Why we like it: Easy to fly kite that is great for beginners.
Kite-flying has become increasingly cool, with all sorts of stunt kites now available on the market. The HQ Kites Symphony makes an ideal gift for a 14-year-old boy who is just beginning to express an interest in kite-flying, or whom you would like to develop a new hobby.
The HQ Kites Symphony is great for beginners and has no poles or rods, making it incredibly easy to set up and to pack away. It is made from tough, durable materials so can fly in most conditions and face up to the rigors that a beginner may put it through. Kite-flying is an ideal way to encourage more time spent outdoors, and develop hand-eye coordination along the way.
Pros
Great for beginners
Can fly in most conditions
No poles or rods required
Tough, durable materials
Easy to pack; easily portable
Cons
Requires lots of outdoor space
24.
Harman Kardon Onyx Studio Bluetooth Speaker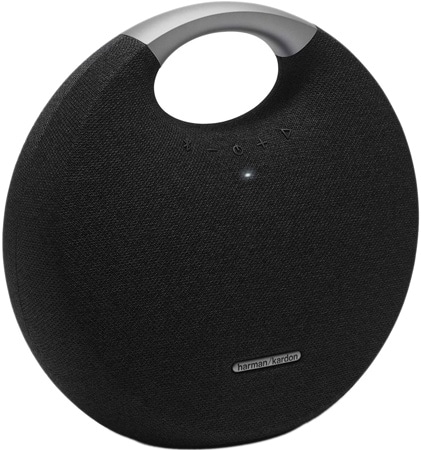 Why we like it: Bluetooth speaker to encourage independence and individuality.
By age 14 most boys have their own definite, defined taste in music and like to express themselves through what they choose to listen to. A Bluetooth speaker is an ideal gift for boys of this age as they can be used with a range of devices to play their own choice of music, making it a great product for their bedroom or personal space.
The Harman Kardon Onyx Studio Bluetooth speaker has a great sound and bass and is very reasonably priced. It can also connect with another speaker for dual use!
Pros
Bluetooth connectivity
Great sound and bass
Reasonably priced
Can connect with another speaker for dual-use
25.
Anker PowerCore 5000 mAh Portable Charger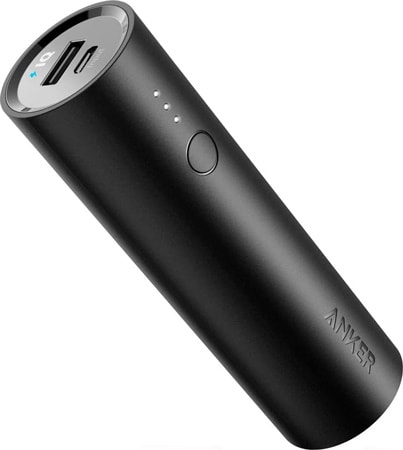 Why we like it: Practical gift to keep all of the 14-year-old's devices powered up.
Practical gifts are better received by 14-year-olds than younger children and a portable charger is absolutely ideal for a boy of this age. At age 14, a boy is likely to have many portable electronic devices that need charging up, and losing battery while on the go can be a very frustrating experience.
The Anker PowerCore 5000 mAh Portable Charger is ideal for keeping devices powered up whilst on the go. It is ultra-compact and can provide an entire charge for an iPhone X.
Pros
Ultra-compact
Fast charging
Can provide an entire charge for an iPhone X
Encourages use of technology
Practical gift
26.
Lego Architecture Paris Model Building Set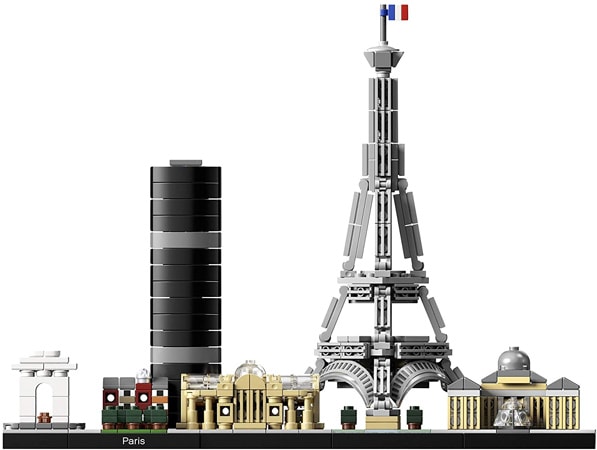 Why we like it: Encourage an interest in architecture and construction skills with a replica of Paris.
Architecture is a fantastic interest to encourage and this Lego set is the ideal way to do this with a 14-year-old boy. Building with Lego is an interest that often persists throughout childhood and sometimes into adulthood too so Lego have designed plenty of challenging kits to accommodate this.
The Lego Architecture Paris Model Building Set is a very complex build with 694 pieces, requiring plenty of concentration and perseverance as well as great construction skills in order to complete!
Pros
Highly detailed
Improves construction skills
694 pieces- complex build
Compatible with other Lego sets
27.
Game Of Thrones Puzzle
Why we like it: Based on the popular books and TV series this puzzle has 1400 pieces and detailed buildings.
Based on the popular Game of Thrones books and TV series, the Game of Thrones Puzzle is more than a typical jigsaw puzzle so should provide adequate challenge to a 14-year-old boy. The Jigsaw puzzle has 1400 pieces to improve construction skills and spatial awareness as he figures out where each piece belongs.
The Game of Thrones Puzzle is a detailed map of the world used in the Game of Throne series and has 3D elements with 65 detailed buildings to be placed as part of the jigsaw. This would make an ideal gift for a 14-year-old needing a challenging jigsaw, or with an interest in fantasy novels.
Pros
Based on popular Game of Thrones series
Improves construction skills
Builds fine motor skills
3-layer design
1400 pieces
28.
Hasbro Risk Board Game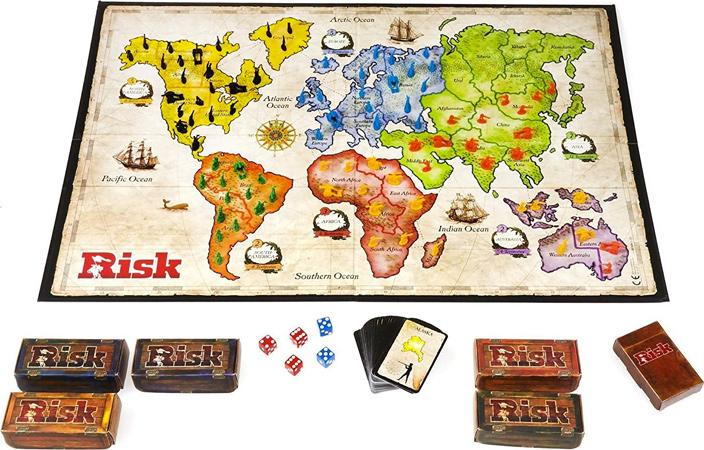 Why we like it: Introduce a 14-year-old to the classic world-domination strategy game.
Risk is a classic board game that can be played at family gatherings with older children and adults, or with friends. Playing board games in this way offers a whole host of benefits to children as it helps to develop social skills. 14-year-olds will love being able to join in with what adults and older children are doing and will develop social skills such as turn-taking, emotional self-regulation and playing by the rules.
The Hasbro Risk Board Game is a particularly good game for developing strategy skills such as critical thinking, planning ahead and problem-solving as players have to decided how to distribute their resources and what to prioritize. These are important skills that a 14-year-old could use in a range of situations.
Pros
3 ways to play; suitable for beginners through to expert
Improves social skills
Encourages strategic thinking
2-6 players
Final words
As the 14-year-old boy in your life becomes more mature and grown up, you will have the opportunity to get to know him more as a young adult and equal, but remember that many 14-year-olds still look up to the adult influences in their life even when they don't really show it. Gift-giving is an important way to express care and affection, and a great way to show a 14-year-old boy that you care as by age 14 affectionate words and big hugs are likely to be shrugged off.
This list contains a real mix of practical, educational and fun gifts, though all of them have benefits to a 14-year-old boy. We hope that it has helped you to find a gift that will suit the 14-year-old boy that you're looking to buy for.
Need more inspiration?