The teenage years can be tricky, but between 15- and 18-years old teenagers are busy gaining the skills they need to become responsible adults so this is a crucial time and it's important to continue to build strong relationships throughout these years. Most 15-year-old boys have developed a strong sense of independence and confidence in their own opinions and may even have a bit of a rebellious nature, but this is all a part of growing up and usually nothing to worry about.
Understanding a teen's development can help to build those strong relationships they need in order to mature and can also help you to select an appropriate gift for them! We've brought together a selection of gifts to help you choose a gift that will suit a 15-year-old boy.
1.
Backyard Obstacle Course Equipment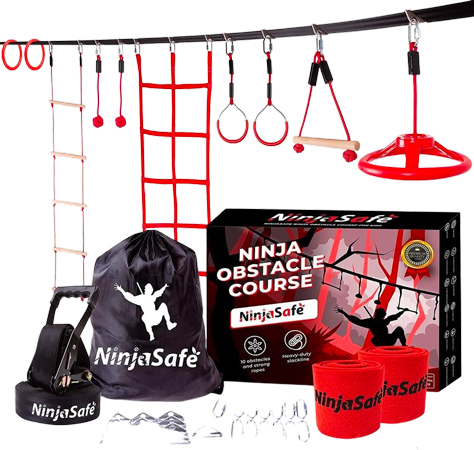 Why we like it:
A hard-core obstacle course set that will have teen boys challenging their physical and mental strength from the convenience of the backyard.
Transform the backyard into an intense obstacle course that will have any 15-year-old boy improving his strength, agility and determination while having fun. Ninja Warrior is a popular television show featuring athletes attempting to complete a near-impossible obstacle course. With this set teens can set up their own course right at home. Though be warned, it isn't for the weak of mind, or arms. It includes equipment like pull-up rings, rope ladders, swing bars and more. It's like a jungle gym but for teens that want to put their physical and mental strength to the test.
Not only does this obstacle course set promote physical fitness, but it also nurtures valuable life skills. As he conquers each obstacle, he'll develop perseverance, problem-solving abilities and earn a sense of accomplishment. The active play and engagement with the course foster improved coordination, balance and overall body strength. Give this gift and unleash his inner warrior as he takes on challenges to become the best possible version of himself, physically and mentally.
Pros
Improves mental toughness

Encourages physical fitness

Fosters a sense of accomplishment

Includes 10 obstacle challenges
Cons
Assembly is best with two people
2.
Nike Vapor Power Duffel Bag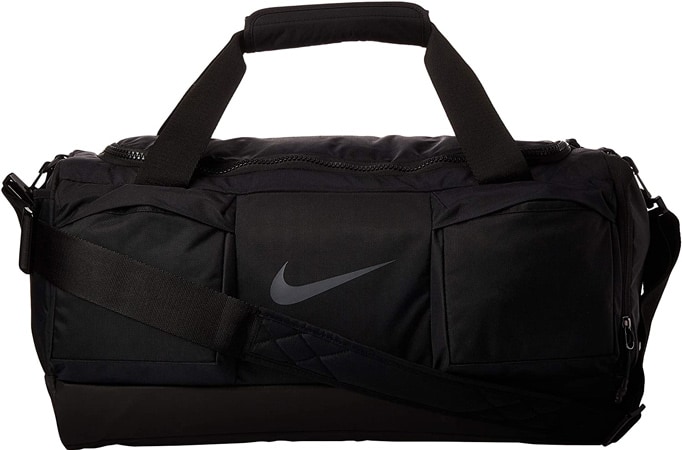 Why we like it: Sports duffel bag from a popular brand ideal for all sorts of sports kits.
Keeping active and healthy is important throughout the teenage years as this is often a time when childhood interests slip away and lifestyles can become more sedentary. If the 15-year-old boy you're buying a gift for is interested in the gym or plays sports then encouraging this interest is a good idea!
The Nike Vapor Power Duffel Bag is made with durable materials and has a separate shoe compartment so is suitable for a range of sports kit. Coming from a popular sports brand it will suit 15-year-old boys who are particularly style or brand conscious.
Pros
Popular sports brand
Made with durable materials
Separate shoe compartment
Ideal for sports kits
Cons
More expensive than non-branded bags
3.
Lightning Reaction Reloaded Shocking Game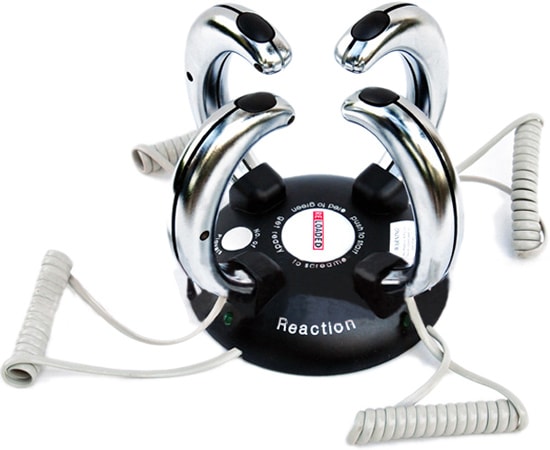 Why we like it: Unique, fun party game to challenge reaction times.
If you're looking for a gift that's unique and suited to a 15-year-old boy who likes to be the life of the party then this one is for you! A twist on traditional board games, the Lighting Reaction Reloaded Shocking Game is both a way to challenge reaction times and a fun, interactive game to get everyone laughing.
Players are challenged to press their buttons as quickly as possible and the last player to do so receives a (safe!) electric shock. Their reactions to the shock are bound to have everyone laughing and joking together, improving social skills. The shock's intensity can be varied to suit those who are playing making this game ideal for parties and social events.
Pros
Fun social game
Ideal for parties
Improves reaction times
Variable shock control
4.
Deadpool Official Marvel Fleece Bathrobe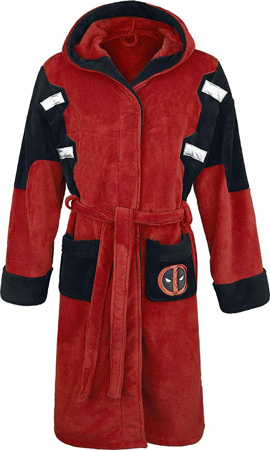 Why we like it: A soft, comfortable dressing gown based on a popular Marvel Character.
It might seem like the 15-year-old boy you're buying a gift for does more than his fair share of sleeping but sleep needs do genuinely increase during the teenage years when brain growth and development is extremely rapid. As well as sleeping it's important for teenagers to spend time relaxing and winding down, especially as school work and exams become more demanding.
This Deadpool Official Marvel Fleece Bathrobe is the ideal gift for a 15-year-old boy and will be useful for relaxing in. It is an officially licensed product based on the popular marvel 'Deadpool' character and is made with soft, comfortable materials.
Pros
Officially licensed merchandise
One size fits most
Based on popular Marvel character
Soft, comfortable materials
Cons
Synthetic material; 100% polyester
5.
Nintendo Switch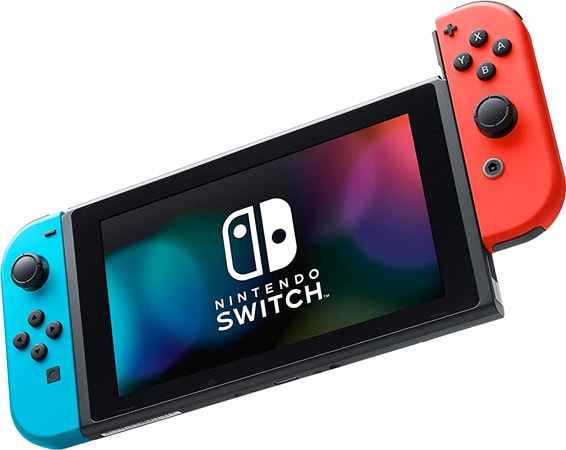 Why we like it: Popular gaming device that is portable and designed to be used on the go as well as supporting output to TV.
The Nintendo Switch offers a range of gaming capabilities; the handheld device offers portability and great battery life, whilst the output to TV mode offers the ability to play on a larger screen with a wider range of games.
For many 15-year-olds this will be perfect, offering the ability to play on the go as well as at home. We often think of playing video games as a simple leisure pursuit for teenagers but they offer plenty of learning benefits too; alongside increasing skills associated with technology, playing video games can increase physical dexterity in the thumb and fingers, improve hand-eye coordination and reaction times and develop critical thinking skills.
Pros
3-7 hours battery life
Portable
Popular gaming device
Increases technology skills
Improves hand-eye coordination
6.
Lego Mindstorms EV3 Robotics Kit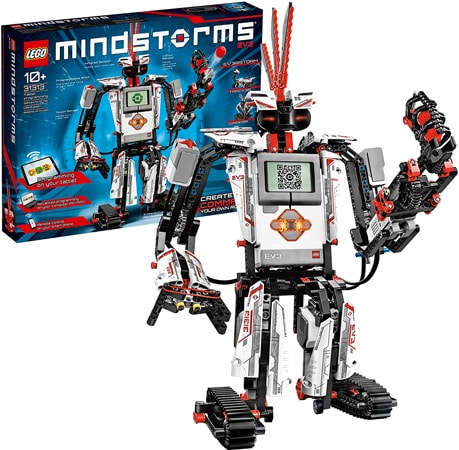 Why we like it: Encourage an interest in robotics and develop coding skills with this set by Lego.
Lego is a toy that most boys enjoy throughout their childhood, but there's no need for that to end when they hit their teens as Lego now have several ranges aimed at teenagers and adults. The Lego Mindstorms EV3 Robotics kit is part of these ranges and is designed to provide sufficient challenge to older users.
This kit also helps to encourage interest in robotics, engineering and technology and develops coding skills. The kit includes a motor and sensors and an app can be used as a remote control. This would make an ideal gift for a boy interested in robotics or someone who enjoyed Lego throughout childhood and is ready for a new challenge.
Pros
Encourages an interest in robotics
Develops coding skills
Remote control with app
Includes motor and sensors
Compatible with all Lego sets
Cons
Expensive set
Requires compatible device for app use
7.
SteelSeries Arctis Pro Wireless Gaming Headset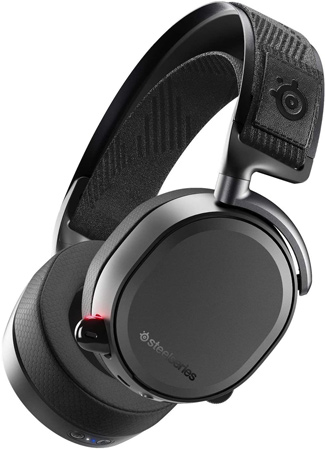 Why we like it: Perfect for serious gamers this headset can be used completely wire-free.
Many 15-year-old boys are avid gamers and if you're not a gamer yourself it can be a very baffling world, and difficult to select a physical gift related to this virtual hobby. A specially designed gaming headset makes an ideal and practical gift for a fan of computer games as it can enhance their game playing experience.
The SteelSeries Arctis Pro Wireless Gaming Headset is a completely wireless set, allowing for real freedom of movement. It has Hi-Res speakers and a high-quality microphone to produce studio-quality sound. It also comes with two batteries so one can charge whilst the other is used, this way lack of battery charge is never an issue!
Pros
Completely wireless
Hi-Res speakers
Includes 2 batteries so one can charge whilst you use the other
Studio quality voice recording
Premium materials for comfort
8.
Casio Men's G-Shock Black Watch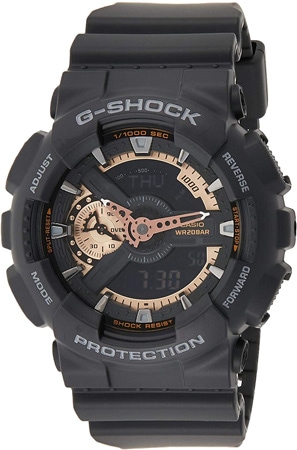 Why we like it: A shock resistant sports watch from a popular brand.
A watch makes a lovely gift for a birthday, Christmas or congratulations as it is practical and useful as well as reminding the wearer of the giver each time they look at their wrist to check the time! At 15-years-old, kids' watches are not an option, but a more expensive design may not be robust enough to stand up to the rigors of a teenage boy's lifestyle.
The Casio Men's G-Shock Black Watch is a great option as it is shock-resistant, water-resistant and generally robust and sturdy enough to stand up to all the adventures of a 15-year-old boy. With its sporty design and popular brand, this is sure to be a well-received gift.
Pros
Shock resistant
Popular brand
Sporty design
Water-resistant to 200 m
Cons
Specialized batteries required
9.
Fjällräven Backpack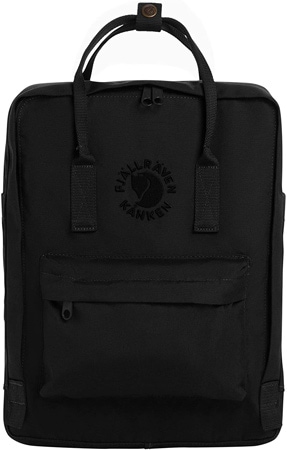 Why we like it: Lightweight, durable backpack available in a range of colors to suit their look and personality.
A backpack makes an ideal, practical gift for a 15-year-old boy as at this age they often spend a lot of time independently outside of the family home, pursuing their own hobbies and interests. Backpacks make a great useful gift because a 15-year-old boy will probably use a backpack for school, and then may need one for school sports kit, any extra-curricular sports or activities and will usually like to have one to take to friends' houses or out and about too. So even if the boy you're buying for already has a backpack, another will probably still come in useful!
The Fjällraven Unisex Backpack Kånken is a popular, stylish backpack brans with useful built-in features such as cushioned pockets, lightweight, durable fabric and adjustable shoulder straps. It's available in a range of colors so you can choose one to suit his look and personality!
Pros
Cushioned pockets
Available in a range of colors
Adjustable shoulder straps
Lightweight durable fabric
Cons
More expensive than other backpacks
10.
Lacoste Men's Croco Slides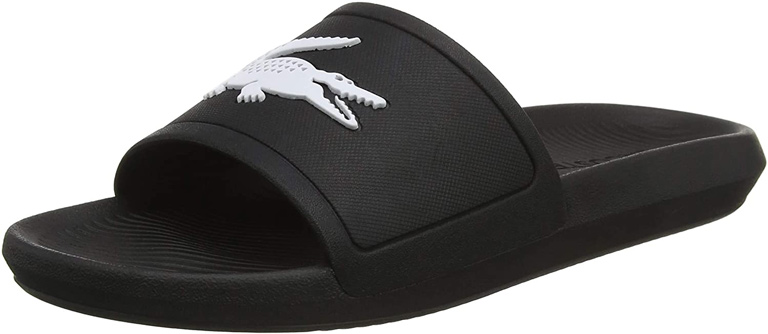 Why we like it: Practical slip-on shoes from a popular sports and casual wear brand.
Another practical and useful gift for a 15-year-old boy, if you know his shoe size, is a pair of "slides" or "sliders" which are extremely popular with this age group. These are lightweight, waterproof sandals that can simply be slid on.
The Lacoste Men's Croco Slide is available in different colors, so you can choose which will suit him best and coming from the popular sports and luxury casual wear brand, Lacoste, will be well-received by even the most style-conscious 15-year-olds. These are ideal for pool, gym or vacation as well as simply wearing around the house or for a casual look in the summer months.
Pros
Popular sports brand
Available in different colors
Ideal for pool, gym, vacation
Easy slip-on design
11.
Gaming Zip-Up Hoodie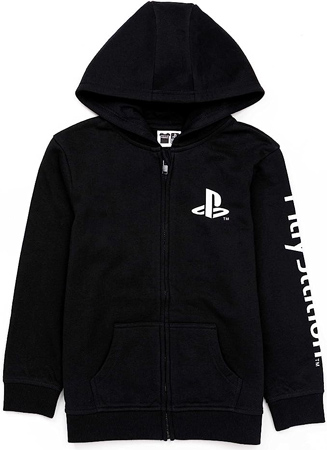 Why we like it:
A fashionable zip-up hoodie that will let boys share their passion with the world while looking stylish.
If there's a 15-year-old boy you need to impress with a gift that says you know style, this hoodie is going to pump up his gaming vibe. This trendy sweatshirt which features an oversized Playstation logo and game control symbols blends comfort and gaming appeal. It's a must-have wardrobe piece for any serious gamer.
Crafted from high-quality materials, this PlayStation hoodie offers a cozy fit, perfect for long gaming sessions or casual outings with friends. Its soft fabric and hood provide an extra layer of comfort, keeping young boys warm during exciting gaming adventures. It's not just about the looks though. This hoodie is a gateway to self-expression through fashion and promotes social connection. It serves as a visual representation of a passion for gaming that will catch the eye of fellow gamers, creating a sense of camaraderie and shared enthusiasm. It's a gift that combines fashion and fandom, making it the perfect choice for teenage gamers who want to level up their style while embracing the immersive world of gaming.
Pros
Encourages expression through fashion

Officially licensed by PlayStation

Ultra soft cotton blend
12.
Halo Game Control Holder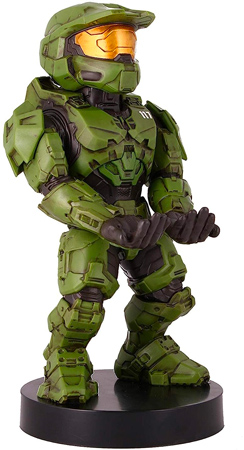 Why we like it:
A Halo-inspired game controller holder that combines function and personal decor style.
This gift will be a useful and eye-catching addition to a 15-year-old boy's gaming setup. Controllers are expensive so the last thing anyone wants to do is toss it on the desk or floor where it can be damaged. This controller stand, made by Exquisite Gaming, will make sure the teen gamer you're shopping for always has a dedicated spot to keep his controller within reach and safe from damage. It's not just any boring stand though, this one is designed to look like the main character from the video game Halo, an immensely popular game. Chances are if he plays video games, he's a fan of Halo, which means he'll be a fan of this gift.
The versatile design will fit various game controllers so it doesn't matter if he has a Playstation, Xbox or whatever other console he uses to lose himself in his gaming world. An awesome gift like this will help teens learn the value of putting things where they belong and taking care of expensive tech gear.
Pros
Encourages organization

Protects gaming gear

Fits various types of controllers

Doubles as a smartphone holder
Cons
Controller can fall if bumped
13.
Kan Jam Portable Disc Slam Outdoor Game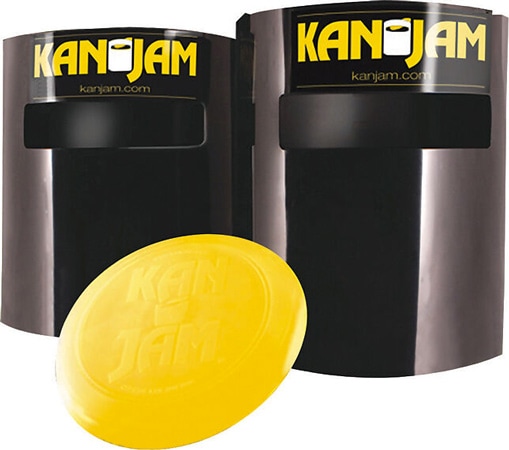 Why we like it: A great, outdoor, flying disc game to play individually or with others.
Spending time outdoors is good for all humans; when we spend time outdoors our bodies use sunlight to produce vitamin D which many of us are deficient in. Serotonin, the feel-good hormone, is also more abundant when we spend time outdoors. So, encouraging teenagers to get outside and spend time being physically active is important for their overall health.
The Kan Jam Portable Disc Slam Outdoor Game is ideal for teenagers to play together with friends but can also be used individually as a kind of target practice. This game not only promotes physical activity but also actively improves hand-eye coordination. With its quick, easy set-up it is handy and portable so ideal for being taken to the park.
Pros
Encourages physical activity
Improves hand-eye coordination
Quick easy set-up
Promotes spending time outdoors
Can be played individually or with others
14.
Memory Foam House Slippers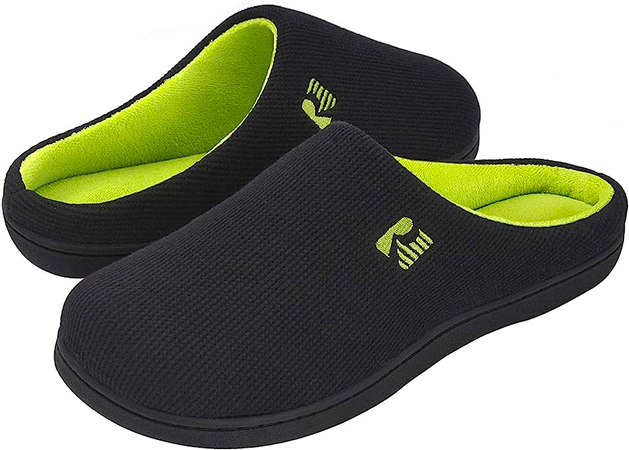 Why we like it:
A comfortable and stylish pair of memory foam house slippers with a rubber sole that prevents slipping.
Here's a practical gift idea for a 15-year-old boy that appreciates lounging around the house in comfort. These memory foam slippers by RockDove are wildly popular and with good reason. Crafted with extra thick memory foam that provides exceptional cushioning and support, they mold to the shape of young feet for a personalized fit that can't be replicated by other brands. The soft and breathable fabric won't cause feet to sweat so they're great for all seasons. They also provide safety while walking around the house on slick surfaces due to the non-slip rubber sole.
Between the comfort features and the stylish, highly contrasting black and neon green colors, this will be any 15-year-old boy's favorite accessory while spending time around the house. The easy slip-on design makes them hassle-free while coming in and out, making it easier to keep a clean floor. Above all else, these slippers will provide comfort and keep growing feet happy while spending time with the family, or hiding in their boy cave, as teens do.
Pros
Deep memory foam

Non-slip rubber soles

Fashionable design

Machine washable
Cons
Run small so check sizing chart
15.
Intex K2 Challenger Kayak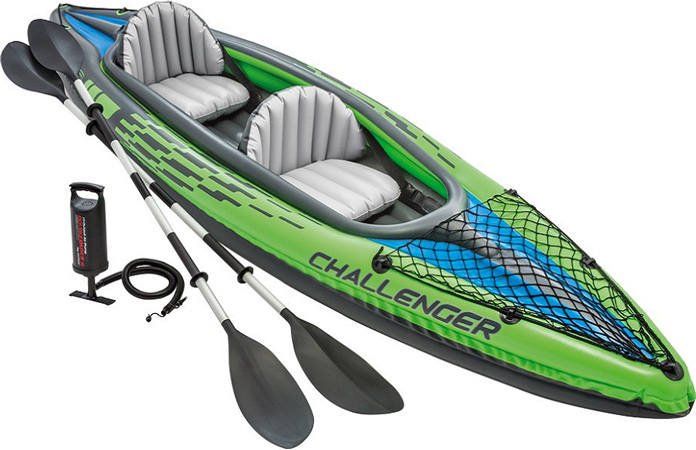 Why we like it: An inflatable kayak to encourage water confidence and adventure.
A novel and exciting idea for a 15-year-old boy who is confident in water and looking for his next adventure, this strong, inflatable kayak can be used in pools, at the beach, in lakes and at outdoor pursuits locations. It comes with paddle supports and a repair kit so you can rest assured that the necessities are taken care of.
The Intex K2 Challenger Kayak is designed for comfort and space and encourages confidence in the water and adventure, with the added benefits of getting kids outdoors doing something practical. This is definitely a great gift for a 15-year-old boy with a sense of fun and adventure.
Pros
Strong, inflatable kayak
Comes with paddle supports
Includes repair kit
Designed for comfort and space
Encourages confidence and adventure
Cons
Requires access to outdoor water space
16.
Wacom Cintiq 16 Creative Pen Display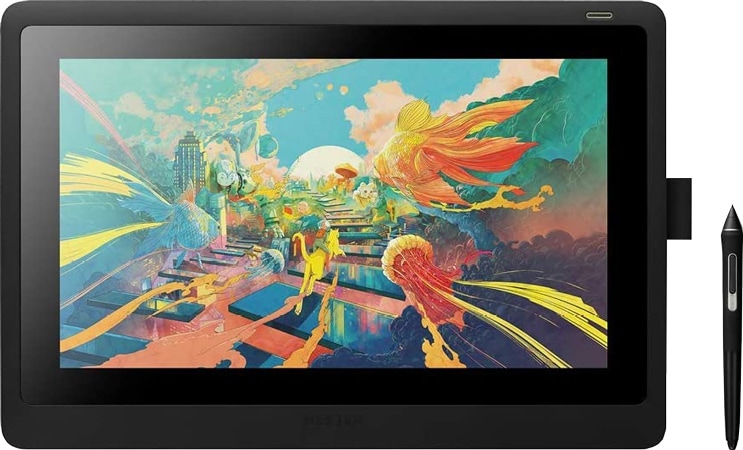 Why we like it: Blend art and technology with this high-end drawing pad, compatible with both Windows and Mac.
As much as science, technology engineering and mathematics are in demand in industry, creativity is also needed and blending these more right-brained skills with left-brained creative skills is now being heavily encouraged. Using technology to produce new forms of art is a growing industry, and if this sounds like an ideal mix of interests for the 15-year-old boy you're buying a gift for then the Wacom Cintiq 16 Creative Pen Display might just make the perfect gift.
Compatible with both Windows and Mac this drawing pad is specially designed to feel just like drawing on paper. It has a powerful display and a battery-free pen to make the drawing experience seamless and allow for creative flow.
Pros
Compatible with Windows and Mac
Powerful display
Pen on paper feel for drawing
Battery-free pen
Encourages creativity
Cons
Expensive item
Requires compatible computer
17.
Intex Easy Set Up Pool

Why we like it: Convenient pool for hot summer days.
Hot summer days call for one thing when you're 15; a big pool in the garden to cool off in! The Intex Easy Set Up Pool is available in a range of sizes so you can select one that fits the space available, as well as the number of users!
It has a quick, easy set-up so a 15-year-old boy may well be able to manage the set up independently, and the robust 3-layer sidewalls keep the pool safe from any leaks or punctures. The Intex Easy Set Up pool is perfect for summer, offering some cool relief from the sun as well as plenty of splashing fun!
Pros
Fun, physical activity
Quick, easy setup
Robust 3-layer sidewalls
Perfect for summer
18.
Sphero Star Wars App-Enabled Droid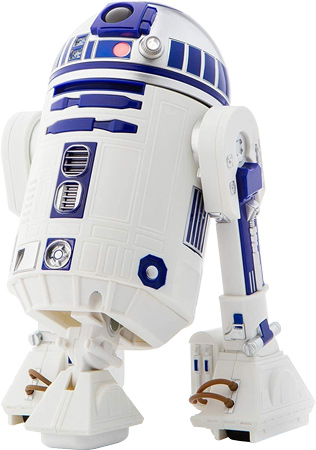 Why we like it: Based on the popular Star Wars robot, this will extend an interest in robotics and technology.
Star Wars is a very popular interest with 15-year old boys and the Sphero Star Wars Droid is a really cool gift that plays into this interest. Based on the popular Star Wars robot character of R2-D2 this product encourages an interest in technology and robotics.
The Sphero Star Wars Droid can be controlled with an app that is both iOS and Android compatible and can carry out a range of different actions. One of the most unique features of this robot toy is that it can both watch and react to the Star Wars movies which is a great party trick that will delight a 15-year-old boy!
Pros
Based on popular Star Wars robot
Encourages interest in technology and robotics
Can be controlled with an app; iOS and Android compatible
Watches and reacts to Star Wars movies
Cons
Requires batteries
Requires compatible device
19.
Makion WiFi Smart Light Bulb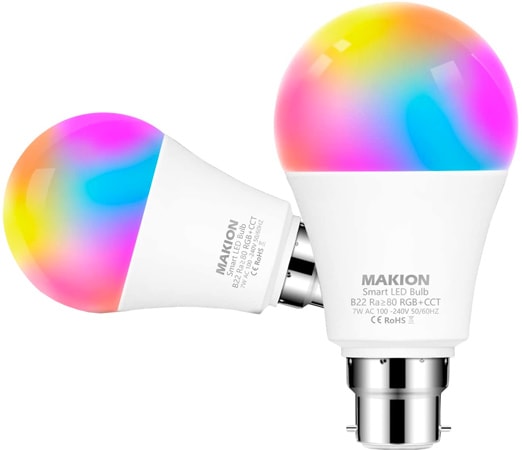 Why we like it: An app-controlled smart light bulb to create different kinds of ambiance in the room.
Having their own space is important to 15-year-old boys and their bedroom may well become their most frequented room in the house. Making a room their own is an important way for teenagers to express themselves and reflect their personalities so this is something that should be encouraged. Lighting is an important aspect that is considered in interior design so it should come as no surprise that teenagers like different lighting options in their bedrooms.
The Makion WiFi Smart Light Bulb is the ideal way to change the lighting, and therefore the ambiance of a room, at the touch of a button. Compatible with both Alexa and Google home, this app-controlled light bulb is dimmable and multi-colored and can be controlled 'live' in the moment or be given scheduled settings for different times of the day.
Pros
Compatible with Alexa and Google Home
App-controlled
Dimmable and multi-colored
Ideal for the bedroom
Schedule settings
Cons
Requires compatible devices
20.
Fjällräven Pocket Bag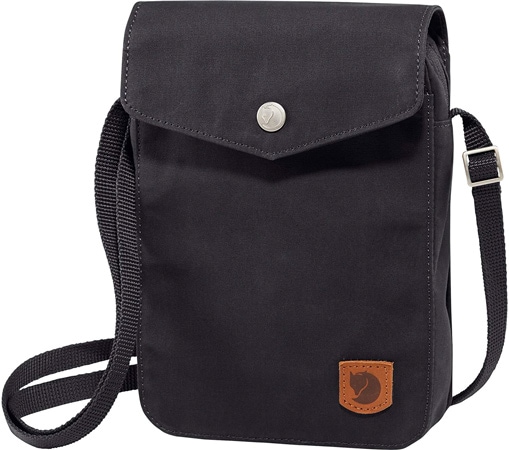 Why we like it: Versatile shoulder bag for a range of uses.
From a popular brand, the Fjällraven pocket bag, is sure to be a hit with a style-conscious 15-year-old boy. Sometimes you may be unsure on what to buy for a 15-year-old boy if you're not 100% sure of his interests it can be a good idea to buy a practical gift that he can get some use out of; this is an ideal practical gift to buy, which he will get a lot of use out of. The bag is very practical, versatile and ideal for traveling.
Made with a durable fabric, the Fjällraven Pocket bag is made to last and comes in a neutral, black color to suit a variety of styles and occasions.
Pros
Versatile
Durable fabric
Ideal for traveling
Stylish brand
Practical
21.
Anker Wireless Charger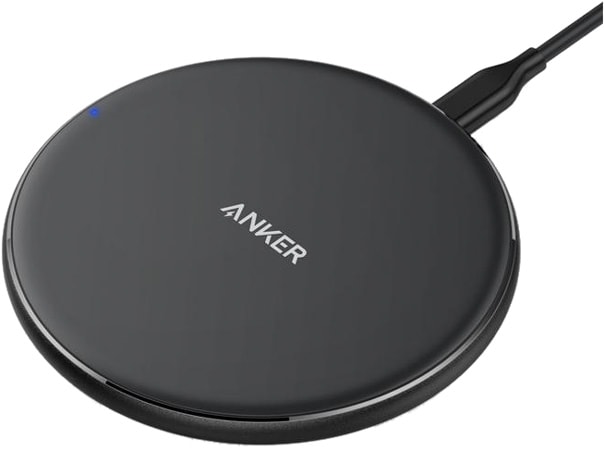 Why we like it: A useful gift which charges a range of devices.
Phones, cameras, and tablets are becoming par for the course for teenagers and with those comes plenty of plugs, chargers and cables which often break, get tangled or go missing. The Anker Wireless Charger offers a practical solution for compatible devices, as devices can be charged simply by being placed on top of the pad.
To suit different tastes and room décor the Anker Wireless Charger is available in a range of colors and has an LED display to let you know when devices are finished charging up. This charger is up to 10% faster than comparable models and has the useful feature of being able to charge through cases too so there is no need to remove devices from protective casing.
Pros
Available in a range of colors
LED display
Can charge through cases
10% faster than comparable chargers
Cons
Requires device compatibility
22.
Dark Souls Board Game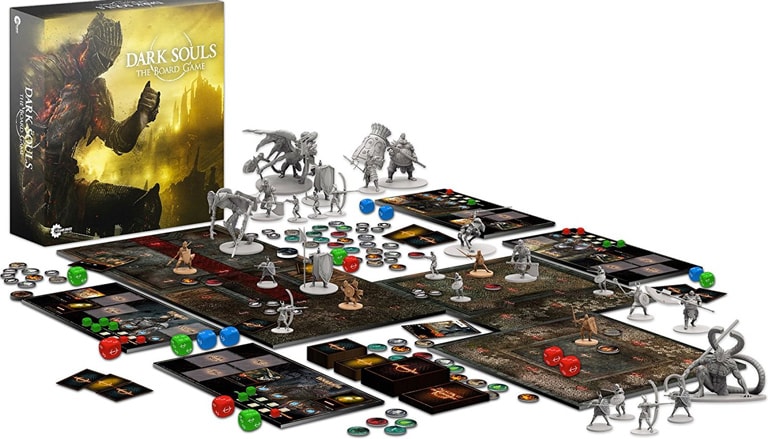 Why we like it: A tactical board game for 1 to 4 players.
It used to be that board games were a pursuit for earlier on in childhood but now games are being developed especially for the teen and young adult market. These board games tend to be more complicated and focus on tactics and strategy. The Dark Souls board game is a game designed for this age range and is ideal for improving these skills.
The game can be played independently or with up to 4 players and is designed to be 90-120 minutes long. This is an ideal gift for encouraging critical thinking skills in a 15-year-old boy, as well as promoting social skills and shared experiences.
Pros
Suitable for 1-4 players
Improves social skills
90-120 playtime
Encourages critical thinking and tactical skills
Cons
More expensive board game
23.
Philips OneBlade Hybrid Stubble Trimmer and Shaver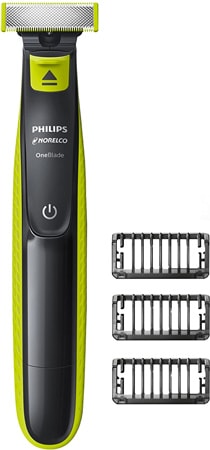 Why we like it: Great personal care product which makes a useful, practical gift.
If you're not too sure about a 15-year-old boy's interests, or you want to buy something that will make him feel more grown-up and mature then a practical gift may be the way to go. Personal care products are practical, useful and will encourage independence in self-care routines as teenagers' bodies begin to change.
The Philips OneBlade Hybrid Stubble Trimmer and Shaver is ideal for 15-year-old boys as it is suitable for any hair length and can be used for 45 minutes on just one charge. The contour-following technology and dual-sided blade makes it easy to use as well as preventing skin irritation.
Pros
Suitable for any hair length
45 minutes from one charge
Contour-following technology
Dual-sided blade
Useful personal care product
Cons
2 pin shaver plug, may require adapter
24.
Intex Inflatable Canopy Island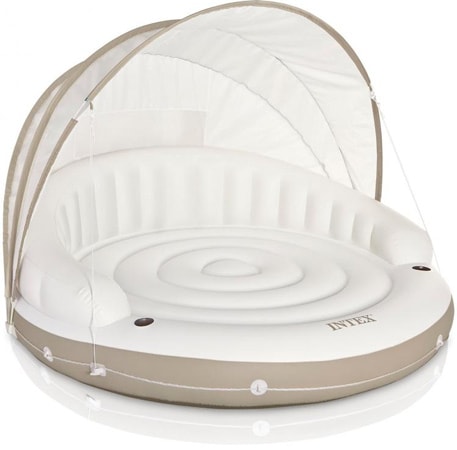 Why we like it: Perfect for lounging at the pool this float has in-built cup holders and a detachable sun canopy.
Hanging out around the pool in the summer is a favorite pursuit of many 15-year-olds and relaxing and lounging around are the pastime of choice whilst there. The Intex Inflatable Canopy Island is the ideal gift for a 15-year-old boy who loves spending time at the pool, or is lucky enough to have a pool at home!
With two cup-holders, this large floating island is just made for chilling out, and the detachable sun canopy can be used to protect skin from the sun's rays or taken off to catch those rays and develop a tan. There are two air chambers for added safety and the all-round grab rope makes it easy to transport whilst inflated.
Pros
2 cup holders
All-round grab rope
Detachable sun canopy
2 air chambers for added safety
Perfect for the pool
25.
Trust Gaming GXT 232 Mantis Microphone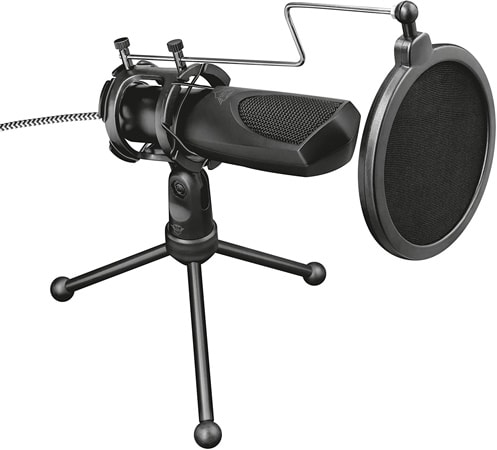 Why we like it: Sound like a professional with this microphone designed especially for gaming.
Gamers often use microphones to speak to other players within the game to discuss strategy, or give commands, but increasingly they are also used for live streaming their game for other players to watch or recording them to be viewed later. So, with a range of uses, a gaming microphone might make a good gift for a 15-year-old boy who enjoys playing computer games.
The Trust Gaming GXT 232 Mantis Microphone is a microphone specially designed for gaming, streaming and recording with a professional result at a reasonable price point. The microphone has crystal-clear audio thanks to the pop filter and the built-in stand to minimize tremors and typing or clicking sounds.
Pros
Specially designed for gaming
Crystal-clear audio
Reasonable price point
Pop filter: professional sound
Built-in stand, minimizes tremors and typing sounds
Cons
Requires compatible devices
26.
Lego Technic RC Volvo Front Loader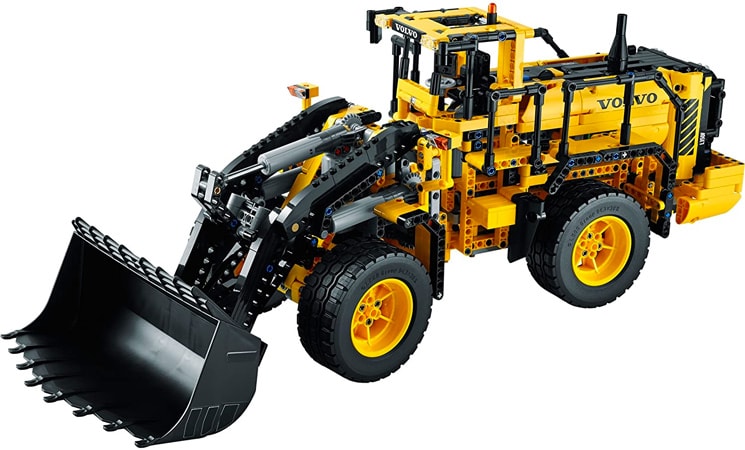 Why we like it: Build and control a replica front loader with this set from the popular Lego Technic range.
Another kit from the Lego Technic range, the Lego Technic RC Volvo Front Loader kit is an ideal gift for 15-year-old boys with an interest in technology and construction. Specially designed to improve construction skills and understanding of engineering concepts, the Lego Technic range is ideal for teenagers.
This particular kit allows the user to produce an accurate and detailed replica of a Volvo front loader which can then be controlled with a remote. If you're looking to buy a gift that will keep a 15-year-old busy and is also fairly educational then this is a great idea.
Pros
Part of Lego technic range
Encourages technology and construction skills
Remote controlled
Detailed replica
27.
Mightymast Leisure Foosball Table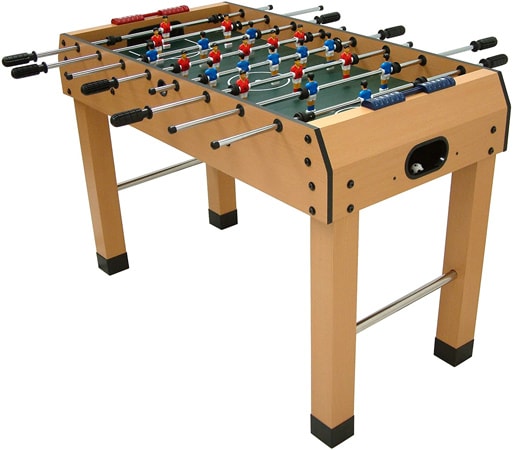 Why we like it: Encourage social skills with a 1.2 m foosball table, ideal for creating a cool hangout area in the house.
Playing a game like foosball together presents a great opportunity for conversation as playing alongside each other is less intense than being sat down face to face. As 15-year-old boys may be reluctant to have intense face to face conversations with their parents this might be a useful strategy! As well as this, playing games together is great fun and Foosball appeals to a wide age range so social skills can be encouraged.
The Mightymast Leisure Foosball table is easy to assemble and robust with a lovely wooden finish, so it looks great wherever you decide to place it. Playing foosball improves hand-eye coordination too. On many levels, this would make a great gift for a 15-year-old.
Pros
Encourages social skills
Easy to assemble
Well-built and robust
Suitable for a wide age range
Improves hand-eye coordination
Cons
Large item, requires space to play and store
28.
Aerobie Pro Flying Ring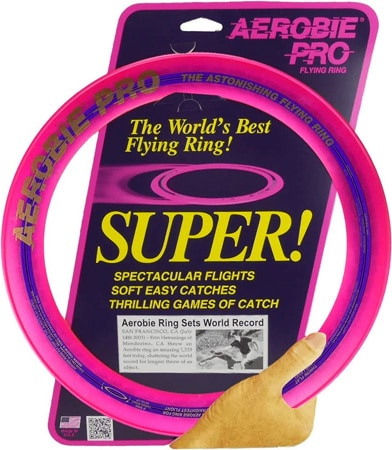 Why we like it: Encourage outdoor, physical activity and sport with a new way to play frisbee.
The Aerobie Pro Flying Ring is a new way to play frisbee, encouraging plenty of outdoor physical play, keeping children fit and healthy. More aerodynamic than a traditional frisbee the Aerobie Pro Flying Ring is easier to throw, and catch and even holds the Guinness world record for the longest throw.
The aerodynamic design makes games flow more easily, creating a more enjoyable and rewarding experience so players are likely to play for longer. This kind of sporting activity is brilliant for improving hand-eye co-ordination skills and is popular to play with family and friends of all ages.
Pros
Improves hand-eye coordination
Encourages outdoor, physical activity
Develops interest in sports
Holds Guinness World Record for longest object throw
Final words
At the age of 15, teens have a lot on their minds! Not only are they stressed about grades, relationships, and their image and appearance, but they are also beginning to really crave independence and may be imagining college, travel or getting their own apartment or space to live. This is a time when teenagers often have conflict with their parents and other adults in their life, so it is more important than ever to develop and maintain strong relationships with good communication.
Giving a gift that shows that you know and understand the 15-year-old boy you're buying for is a great way to demonstrate that you value your relationship. Buying a more practical gift shows that you see him as grown-up and mature and is likely to be well received too. Our list of gifts features those catering for common interests, and some items that a 15-year-old boy would find useful, so there is sure to be something suitable for the 15-year-old boy you're buying for.
Need more inspiration?