Thirteen marks the beginning of the dreaded teenage years; as a child turns 13, they begin a mental shift in their self-perception. No longer do they see themselves as a child but instead they begin to adopt that "teenager" label. A 13-year-old boy may begin to feel more independent during this time and will certainly want to have their opinion heard and exercise increasing amounts of control over their body, their environment and their need for privacy.
In some ways this makes buying a gift easier as they express quite clear interests and you can purchase something that fits in with these. Many 13-year-olds still desire affirmation from adults, and care about what grown-ups think of them despite expressing the contrary! Choosing a gift that reflects a 13-year-old's interests and abilities as well as opening up new skills is a great way of showing your approval. We've put together a list of 28 gifts that will appeal to 13-year-old boys.
1.
DJI Tello Ryze Mini Drone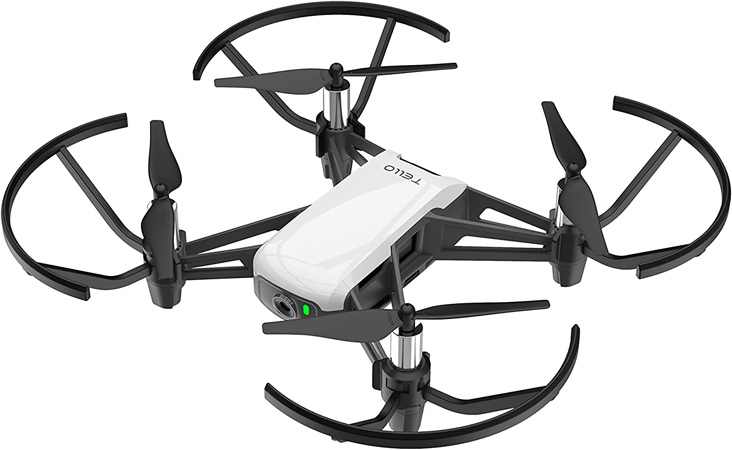 Why we like it: Mini drone with a built-in 5-megapixel camera to increase technology skills.
Drones are still increasing in popularity and appeal to a common interest in technology and remote-controlled vehicles. The DJI Tello Ryze Mini Drone has a built-in 5-megapixel camera so that a 13-year-old has the opportunity to capture stunning images of the environment as he flies.
With an extremely lightweight design and a 13-minute fly-time the DJI Tello Ryze Mini Drone is also programmable to increase technology skills. Drones must be flown responsibly, with different rules governing different areas, and learning about these rules and regulations and then complying with them is a great way for a 13-year-old to develop a sense of social responsibility.
Pros
13-minute fly time
Extremely lightweight
Programmable
Increases technology skills
Cons
Must be flown responsibly
2.
Lego Technic Excavator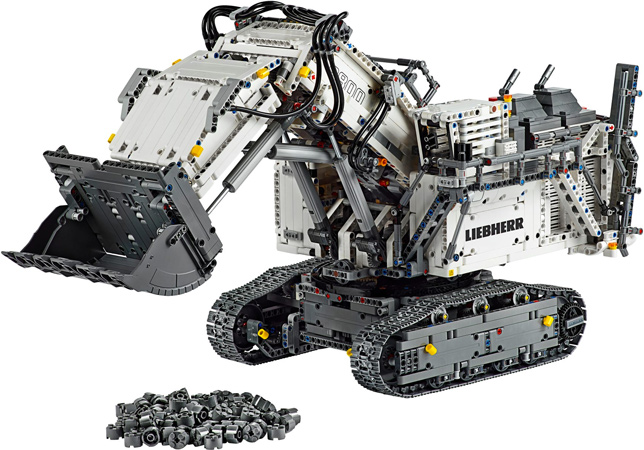 Why we like it: Lego but not as you know it! Encouraging important scientific skills this working truck model can be controlled by an app.
Lego is an absolutely brilliant childhood toy and many boys will spend hours upon hours making models and creating using Lego bricks as younger children. That doesn't have to stop just because a boy has reached 13, though it can certainly be extended and the Lego Technic Excavator certainly does that! Encouraging important STEM, that is Science, Technology, Engineering and Mathematics, understanding and skills this replica truck model includes plenty of working parts.
Not only are there 7 motors included to move different parts of the model, but it can also be controlled using an app-based system. This kit represents a significant financial investment but is likely to hold interest all the way through into adulthood.
Pros
Replica truck model
Encourages scientific skills
App-controlled
7 motors included
Cons
Requires batteries
Very expensive
3.
Nintendo Switch Lite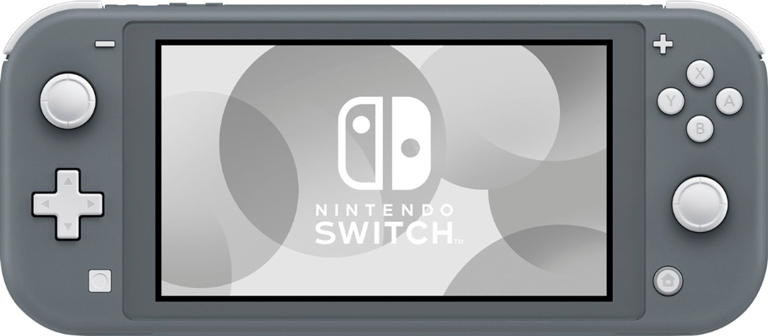 Why we like it: Popular gaming device that is portable and designed to be used on the go.
A cheaper alternative to the Nintendo Switch, the Nintendo Switch Lite offers the same popular gaming capabilities, portability and great battery life. The difference is that it does not support output to a TV and is therefore a handheld-only device.
For many 13-year-olds this will be perfect, offering the ability to play on the go. We often think of playing video games as a simple leisure pursuit but they offer plenty of learning benefits too. Alongside increasing skills associated with technology, playing video games can increase physical dexterity in the thumb and fingers, improve hand-eye coordination and reaction times and develop critical thinking skills.
Pros
3-7 hours battery life
Portable
Popular gaming device
Increases technology skills
Cons
Does not support output to TV
4.
Digital Vlogging Video Camera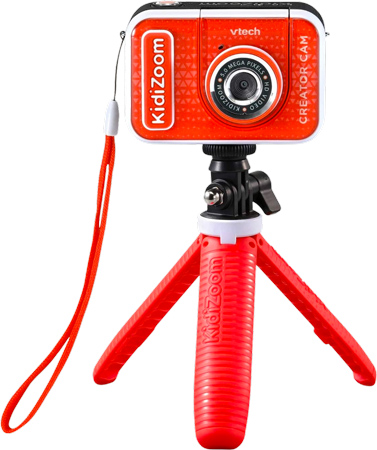 Why we like it:
A high-quality video camera designed for young content creators to promote an interest in video production and develop technical skills.
For a 13-year-old boy with a knack for storytelling and a flair for creativity, the VTech KidiZoom Creator Cam is an excellent gift choice. This digital video camera is designed for the emerging vlogger or content creator, bringing the magic of media production to the hands of young boys. This camera doesn't just capture videos though, it nurtures storytelling skills, encourages creativity and ignites a deeper interest in digital media.
The user-friendly interface offers an easy-to-learn tool for young boys to express themselves and refine their communication skills. With HD video capabilities and a range of exciting visual effects, this camera fosters a sense of creativity and allows boys to experiment with different aspects of video production. It also promotes critical thinking and problem-solving as they learn to stage shots, plan narratives and edit footage. The camera comes with a green screen and tabletop tripod that converts to a 20-inch selfie stick so it's a total kit to kick off a new hobby.
Pros
Hobby and skill development
Encourages creativity
Includes green screen and tripod
Full HD video
5.
Sphero Ollie Darkside App Controlled Robot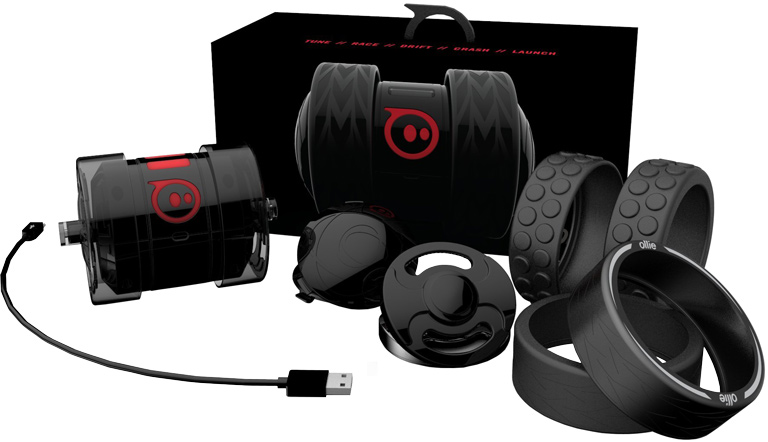 Why we like it: What's not to love about an app-controlled robot? A great way to increase science skills.
Robots are of great interest to many 13-year-old boys who are not only interested in what the robot can do but also how it works and how it needs to be programmed or controlled. The Sphero Ollie Darkside App Controlled Robot is able to travel at 14 mph and uses Bluetooth connectivity to be controlled by an app on a compatible device (usually a phone or tablet).
Playing with robots is a great way to increase STEM skills and understanding and develop a budding interest in robotics. The Sphero Ollie Darkside App Controlled Robot would certainly be considered a "cool" gift by most 13-year-old boys.
Pros
Travels at 14 mph
Bluetooth connectivity
App-controlled
Increases science skills
Cons
Compatible device required
6.
Anker Soundcore 2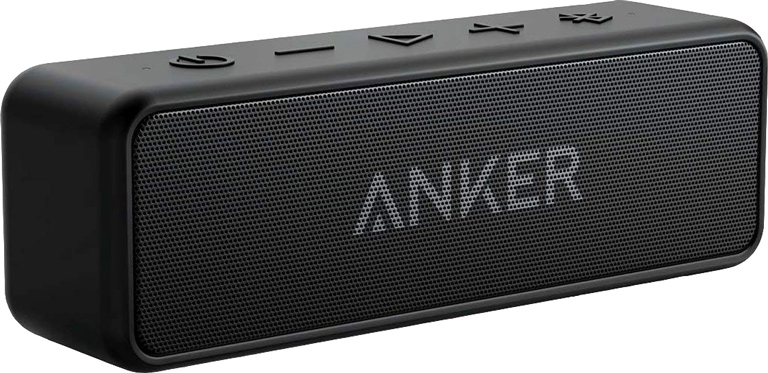 Why we like it: Portable Bluetooth speaker for home, outdoors or travel.
Around age 13, boys may become much more interested in expressing themselves and their interests and music is one way that they may enjoy doing this. The Anker Soundcore 2 is a portable speaker that uses Bluetooth connectivity to connect with compatible devices and play music.
It has a great battery life with up to 24 hours of play time and is ideal for using indoors or outside which makes it ideal for taking along to the park, or on vacation as well as using around the home. The Anker Soundcore 2 is great value for money and is designed to give an intense bass sound with no distortion at higher volumes.
Pros
Uses Bluetooth connectivity
24-hour play time
No distortion at higher volumes
Intense bass
Great value
7.
Fjällraven Unisex Backpack Kånken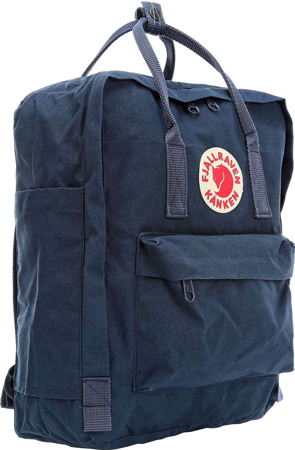 Why we like it: Lightweight, durable backpack available in a range of colors to suit their look and personality.
A backpack makes an ideal, practical gift for a 13-year-old boy as at this age they begin to develop their own hobbies and interests and spend more time independently out of the house. A 13-year-old boy will probably need a backpack for school, and then may need one for school sports kit, any extra-curricular sports or activities and will usually like to have one to take to friends' houses too. So even if the boy you're buying for already has a backpack, another will probably still come in useful!
The Fjällraven Unisex Backpack Kånken is a popular, stylish backpack with useful built-in features such as cushioned pockets, lightweight, durable fabric and adjustable shoulder straps. It's available in a range of colors so you can choose one to suit his look and personality!
Pros
Cushioned pockets
Available in a range of colors
Adjustable shoulder straps
Lightweight durable fabric
Cons
More expensive than other backpacks
8.
Ultimate Pokerset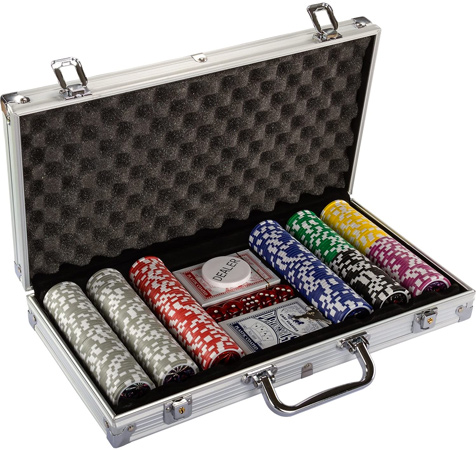 Why we like it: Introduce him to the game of poker, increasing mathematical and social skills!
A poker set may not seem like the obvious choice for a gift for a 13-year-old boy but the Ultimate Pokerset can make a brilliant gift for a boy of 13. The set comes in a sturdy, aluminum storage case with 300 chips and 2 decks of cards and could be the ideal introduction to the card game.
At 13 years old, boys increasingly want to feel like adults so involving him in one of your hobbies could be an ideal way to affirm him and include him in your life. Card games like poker are useful for building relationships and practicing social skills and has the added benefit of improving mathematical skills.
Pros
Sturdy, aluminum storage case
2 decks of cards included
300 chips included
Increases mathematical skills
Cons
Not suitable for younger siblings
9.
Origami Folding Puzzle Book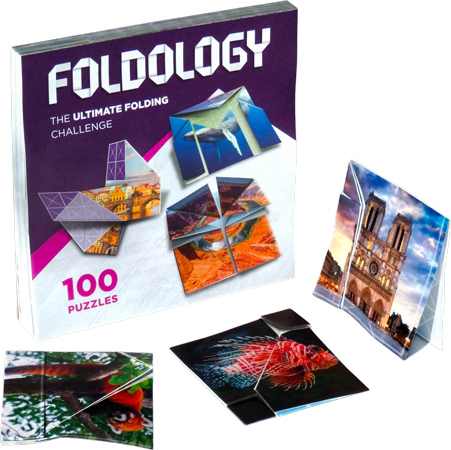 Why we like it:
A creative puzzle book that challenges the mind while also introducing young teens to the world of origami.
When it comes to gift-giving, the Foldology Origami Puzzles book is a unique choice that will be a fun challenge for a 13-year-old boy. Designed to stimulate the mind in an engaging and educational way, it offers a refreshing break from digital screens and into the fascinating world of paper folding. It's not just about folding paper though, there's a twist.
Each tear-out page comes with a unique puzzle that needs to be solved. Completing the challenges sharpens problem-solving skills, sequential thinking and memory recall. The process of mastering each puzzle will also lead to a boost in self-esteem, turning perceived obstacles into conquered feats. Whether he's enjoying some downtime at home or traveling, this compact and lightweight book provides a ton of entertainment and mental exercise. This gift is where art meets education and mental stimulation, making it a superb gift for young teen boys that like to tackle brain games.
Pros
Improves cognitive thinking and memory recall
Develops self-esteem and a sense of accomplishment
Includes 100 fun tear-out challenges
Compact and travel friendly
Cons
Can not be refilled- One time play only
10.
Lego Architecture The Eiffel Tower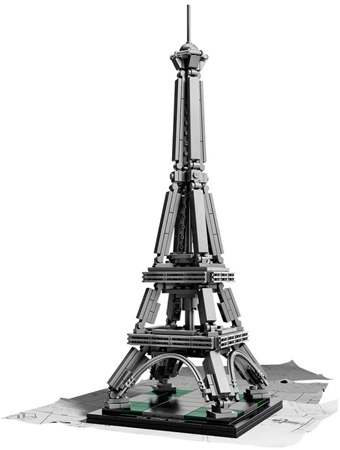 Why we like it: Create a beautiful replica of the Eiffel Tower in Lego bricks.
As children get older some of their childhood interests stick with them, and Lego is often one of these. Many adults still enjoy using Lego to create more complex structures and the Lego Architecture: The Eiffel Tower Set is a set that could last well in to adulthood. It will provide plenty of challenge to a 13-year-old with 321 pieces that are put together to create a beautiful display model.
The set includes full instructions, and following these step by step requires significant skill from the 13-year-old as well as plenty of concentration and perseverance. A collectible booklet about the architecture of the Eiffel Tower is also included to further the educational opportunities of the set.
Pros
321 pieces; suitably challenging
Full instructions included
Collectible booklet about the architecture
Beautiful display model
Encourages perseverance
11.
Harry Potter Wizard Chess Set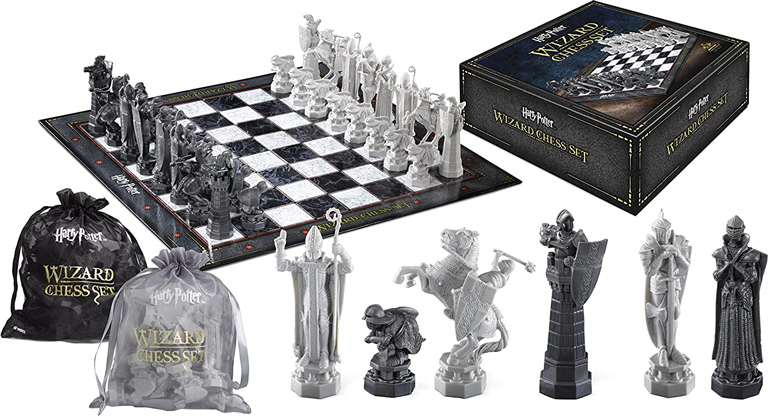 Why we like it: Based on the game found in the popular Harry Potter books and movies, helps to improve logic skills.
Harry Potter is an incredibly popular enterprise. Based on the books and the movies, this Wizard Chess set is beautifully crafted to look just like the Wizard Chess that Harry and his friends play. The Harry Potter Wizard Chess Set is an official, licensed product, so it's of a higher quality than any other imitation sets.
Chess in general is a fantastic way to increase problem-solving and logic skills and is a useful social skill too! This specific Harry Potter Wizard Chess Set is an ideal way to capture a 13-year-olds interest and introduce him to the game.
Pros
Based on the popular Harry Potter books and movies
Beautifully crafted
Increases logic skills
Official, licensed product
12.
Crystal Growing Experimental Kit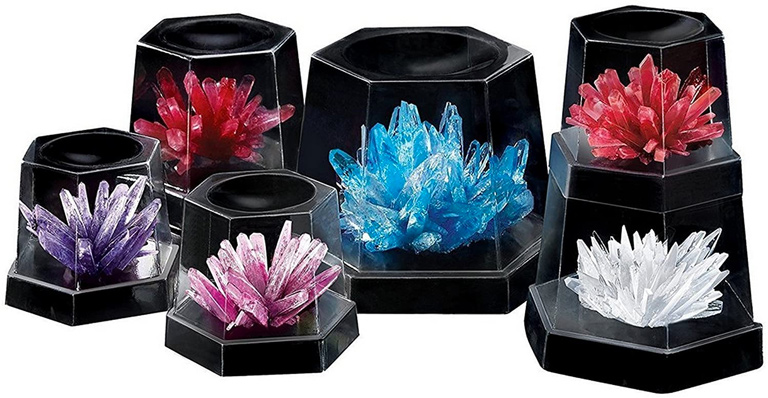 Why we like it: See science in action by carrying out seven crystal growing experiments.
Science is a common interest for 13-year-old boys and one that many parents are keen to develop as it has great implications for their academic success and career prospects. Science sets make a great, reasonably priced gift for 13-year-old boys and the Crystal Growing Experimental Gift leaves them with a set of lovely crystals for their efforts too.
The Crystal Growing Experimental Kit includes the materials for seven experiments, and display cases for the crystals grown. This independent educational activity encourages an interest in science and increases understanding of scientific processes.
Pros
Includes materials for 7 experiments
Increases scientific understanding
Independent educational activity
Includes display cases for crystals
Cons
Must be kept out of reach of younger children
13.
HQ Kites Symphony Beach III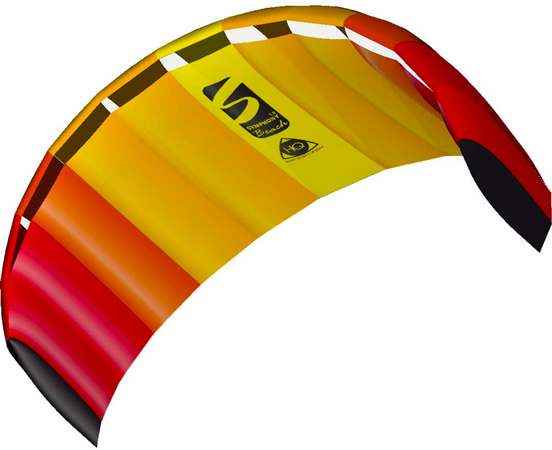 Why we like it: Easy to fly kite that is great for beginners.
Kite-flying has become increasingly cool, with all sorts of stunt kites now available on the market. The HQ Kites Symphony Beach III makes an ideal gift for a 13-year-old boy who is just beginning to express an interest in kite-flying, or whom you would like to develop a new hobby.
The HQ Kites Symphony Beach III is great for beginners and has no poles or rods, making it incredibly easy to set up and to pack away. It is made from tough, durable materials so can fly in most conditions and face up to the rigors that a beginner may put it through. Kite-flying is an ideal way to encourage more time spent outdoors, and develop hand-eye coordination along the way.
Pros
Great for beginners
Can fly in most conditions
No poles or rods required
Tough, durable materials
Easy to pack; easily portable
Cons
Adult supervision required
14.
Throw Throw Burrito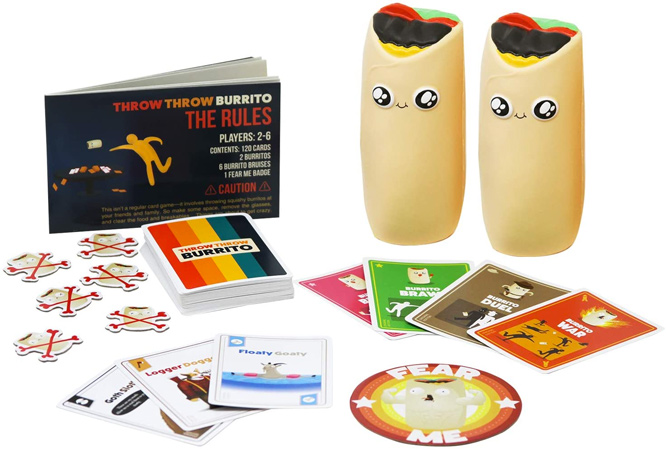 Why we like it: A family-friendly party game providing lots of fun, laughs and quick-fire card matching.
As children get older, and especially as they enter the teenage years spending time together as a family can become more of a challenge; using games nights to encourage everyone to spend positive time together having fun is a tactic that many families take. Throw Throw Burrito is a game that will really appeal to 13-year-olds and encourage them to join in.
Throw Throw Burrito is a fast-paced card matching game for 2-6 players encouraging quick-thinking, pattern recognition and social skills. It also involves throwing a toy burrito around the room which will definitely suit a 13-year-old boy.
Pros
Family-friendly
Increases social skills
2-6 players
Card-matching increases pattern recognition
Cons
Throwing pieces may damage home decor
15.
Lego Education Mindstorms EV3
Why we like it: Hands-on robotics to increase science skills by Lego.
Lego with the added benefit of robotics? The Lego Education Mindstorms EV3 is sure to appeal to most 13-year-old boys. Specifically designed to support tech skills and education this kit allows children to design and build programmable robots with all of the technical components they will need to do this.
As well as increasing tech skills and developing a growing interest in robotics, the Lego Education Mindstorms EV3 has all the benefits of traditional Lego; improving construction, concentration and fine motor skills and developing an ability to carefully follow instructions.
Pros
Popular Lego brand
Design and build programmable robots
Includes technical components
Increases tech skills
Real-world applications
Cons
No charging cable included
16.
Wikinger Classic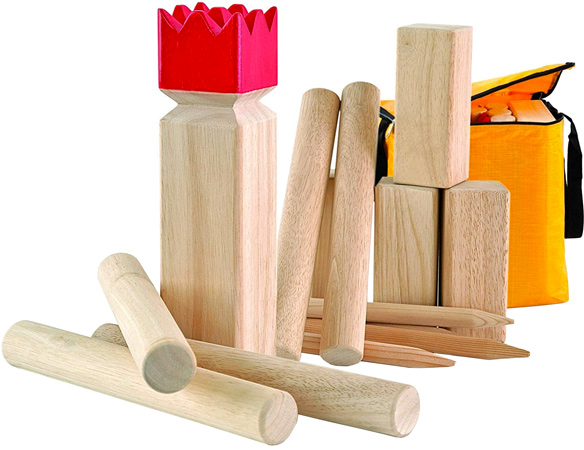 Why we like it: A fun new way to play outdoors this throwing game increases hand-eye coordination.
Sometimes known as 'Viking chess' Wikinger is an ancient outdoor game that will really appeal to 13-year-old boys. Not only is it a game which is played outdoors, but it is also a very physical game involving throwing pieces to knock other pieces down! This increases physical skills and hand-eye coordination.
Wikinger can also be very sociable as it's suitable for 2-12 players and would make an ideal gift for a 13-year-old who likes playing games and competition. Competition in and of itself helps with the development of social skills as children learn to navigate winning, losing and encouraging others.
Pros
Physical game
Encourages outdoor, physical play
Designed to be used outdoors
2-12 players
Increases hand-eye coordination
Cons
Not suitable for younger siblings
17.
Magnetic Sphere Fidget Toy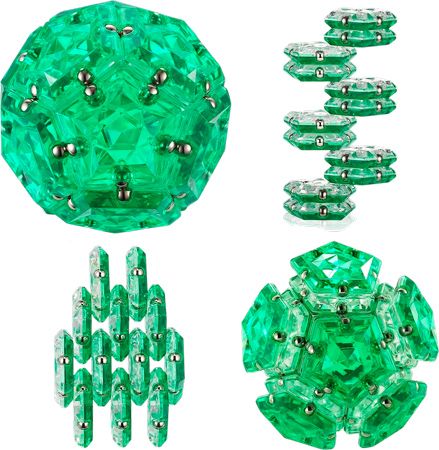 Why we like it:
An upgrade to traditional fidget toys that will relieve stress and develop problem-solving skills and creative thinking.
This magnetic fidget toy by RoomyRoc would be a great gift choice if you're shopping for a 13-year-old boy that likes to keep his hands busy and his mind engaged. It provides hours of enjoyment with its plethora of transformations and sleek design. Crafted with 60 high-strength neodymium magnets, it self-aligns into over 100 shapes and formations, stimulating spatial thinking and promoting imaginative play.
The appeal of this fidget toy extends beyond just fun though. It serves as a therapeutic stress reliever, promoting calm and focus while offering a hands-on activity. Also, as a STEM learning tool, it fosters skill development and coordination, offering a combination of education and entertainment. If the young man you're trying to find a gift for likes puzzles and fidget toys, this one makes traditional fidget spinners seem boring and outdated. Get him this one and rest assured he'll be playing with it for hours on end.
Pros
STEM learning tool that improves focus
A stress-reliving toy for fidgety teens
Over 100 formations with self-aligning magnets
Different colored sets can be combined
Cons
Small parts- Keep away from young children
18.
Ravensburger Globe 3D Jigsaw Puzzle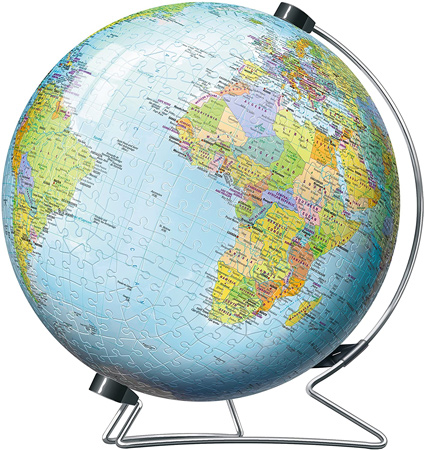 Why we like it: Create a 3D globe out of puzzle pieces to increase geographical awareness and fine-motor skills.
By 13-years-old children need a sufficiently challenging jigsaw puzzle if it is to hold their attention for any length of time. This means something complex to put together and plenty of pieces and the Ravensburger Globe 3D Jigsaw Puzzle takes this a step further by adding the 3D element. This 3D jigsaw enables the user to construct a 3D model of the globe, with no glue required!
As well as presenting an opportunity to develop concentration and perseverance the Ravensburger Globe 3D Jigsaw Puzzle helps to build an awareness of the globe and locations of countries and continents as a 13-year-old builds it.
Pros
Sufficiently challenging for 13-year-olds
Increases awareness of the globe
No glue required
Improves fine motor skills
Cons
Lots of pieces; requires careful storage
19.
Intex Explorer Pro Boat Set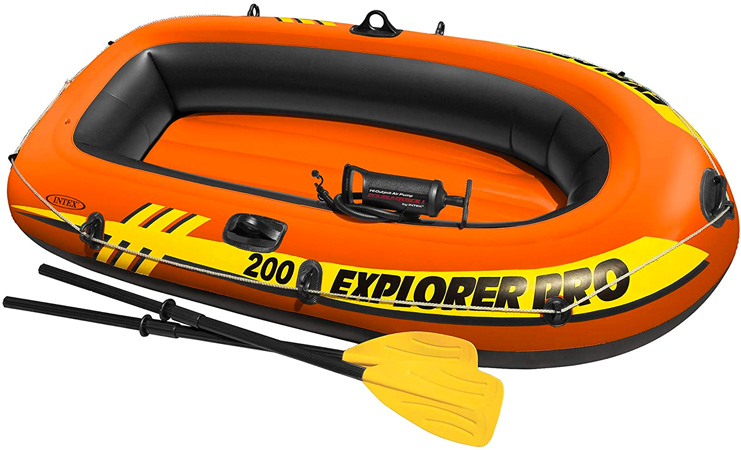 Why we like it: Great inflatable boat with paddles to increase confidence and physical skills in water.
Water sports require plenty of confidence in the water but by age 13 many children are confident and competent swimmers and are seeking out that next water-based adventure and thrill. The Intex Explorer Pro Boat Set includes the pump and paddles needed and has a 265 pound weight limit.
This boat promotes outdoor, physical play helping children to stay active and be healthy whilst continuing to build their confidence and physical skill in water. A great gift for a 13-year-old boy who likes water sports!
Pros
Includes pump and paddles
120 lbs weight limit
Increases water confidence
Encourages outdoor play
Promotes physical activity
20.
Lego Brick Storage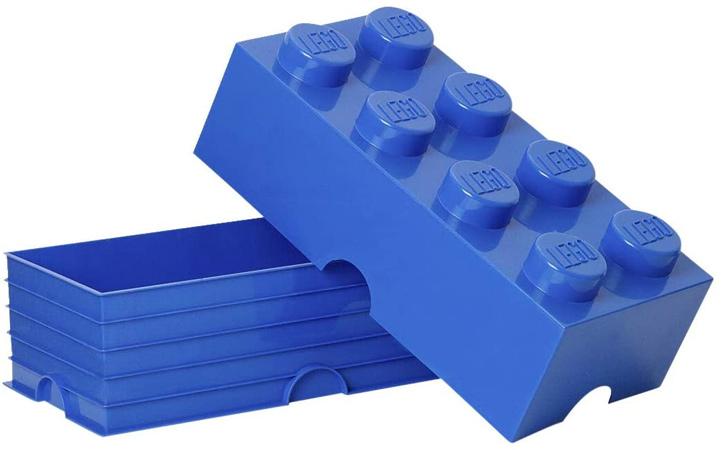 Why we like it: Store Lego bricks in a giant Lego brick! A great option for keeping a Lego collection tidy.
This Lego Brick Storage makes a great practical gift for a 13-year-old who has spent his childhood amassing a large collection of Lego bricks and sets. Lego is a toy that can get out of control pretty quickly, and almost every parent knows the pain that comes with inadvertently stepping on a piece of Lego, so this gift is ideal for encouraging independence in keeping toys and belongings tidy.
The Lego Brick Storage is shaped like a Lego Brick, so it looks very attractive in a teenager's room and is available in a range of colors so you can choose which will suit him best. Storing up to 3.2 gallons of Lego this makes a fantastic, practical gift.
Pros
Stores up to 3.2 gallons
Available in a range of colors
Promotes independence in tidying up
Useful for storage for Lego
Cons
More expensive than standard storage boxes
21.
Lego Technic Mack Anthem 2 in 1 Garbage Truck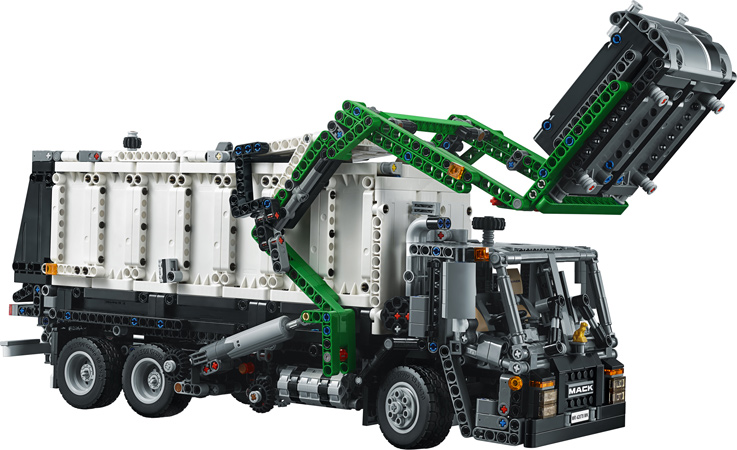 Why we like it: Build an accurate replica of a Mack Truck with realistic functions and details.
This one is for fans of complex Lego builds! The Lego Technic Mack Anthem 2 in 1 Garbage Truck allows for a very realistic replica of the truck to be produced in Lego by following the full step by step instructions. Carefully following instructions and preserving are excellent skills for a 13-year-old to learn.
The Lego Technic Mack Anthem 2 in 1 Garbage Truck is not only sufficiently challenging for a 13-year-old but also features functioning parts supporting an interest in engineering.
Pros
Realistic replica
Functioning parts
Full instructions included
Sufficiently challenging for 13-year-olds
Cons
Lots of small parts requiring storage
Expensive Lego set
22.
Lacoste Analogue Classic Quartz Watch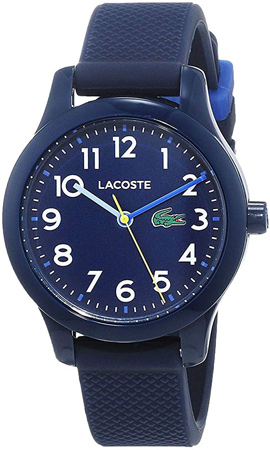 Why we like it: Celebrate becoming a teenager with a classic, stylish watch.
At age 13 some boys begin to become a little more fashion conscious and may want to express themselves through their style. A watch makes a lovely gift for a teenage boy who is starting to become more interested in their image.
The Lacoste Analogue Classic Quartz watch has a classic, clean and sporty design and is made with high-quality materials. Water-resistance means that it can stand up to being worn by a 13-year-old and it comes with a gift box and 2-year warranty, making it an ideal gift for a teenage boy.
Pros
Sporty, classic design
High quality materials
Water-resistant
Complete with gift box
2-year warranty
23.
Apollo Saturn Model Kit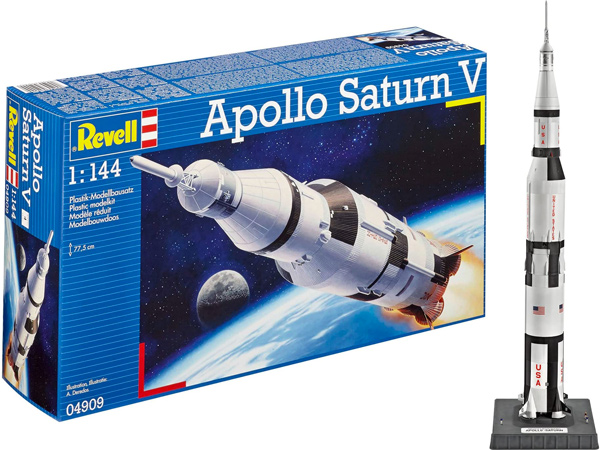 Why we like it: Encourage an interest in space with a specialized model kit.
Space and space exploration are popular interests for 13-year-old boys and the Apollo Saturn Model Kit is one way to encourage and develop this interest. Craft kits are often a popular gift for younger children due to all the important skills they help develop, but by age 13 children are considered to have grown out of them. The Apollo Saturn Model Kit might just be an answer to this as it is a craft kit that will appeal to more mature interests in space.
All the materials and full instructions are provided so that a 13-year-old boy can work independently on producing an accurate, model replica of a rocket.
Pros
Encourages an interest in space
Improves construction skills
All materials provided
Full instructions
Develops perseverance
Cons
Finished model is long and will require storage/ display space
24.
Moon Lamp Painting Kit
Why we like it: A creative art kit that can be enjoyed solo or done as a family bonding project.
This cool gift will not only provide 13-year-old boys with a creative outlet, but it will also allow them to design a personalized piece of room decor. Made by Laoese, this moon lamp painting kit comes with everything a young boy will need to create a custom-designed night light. It even includes supplies to create and decorate clay figurines of spacemen, rockets and planets.
Besides the paintable lamp sphere and wooden base, the set also comes with 12 paint pots in different colors, stamp sticks, gypsum molds and shaping tools to carve out the figures. The benefits of this gift go beyond just creative playtime. Mixing the colors to create new colors is a great way to learn about color theory. It will also improve dexterity and hand-eye coordination as boys paint the small details on the figures. If you're looking for a gift for an artistic teen, this one won't disappoint. Even after the fun of painting is over, the beautiful custom lamp will be a forever reminder of his artistic flair.
Pros
Inspires creativity

Includes multiple projects

Promotes artistic pride

Creates a functioning piece of art
Cons
Requires batteries- not included
25.
Monopoly Fortnite Edition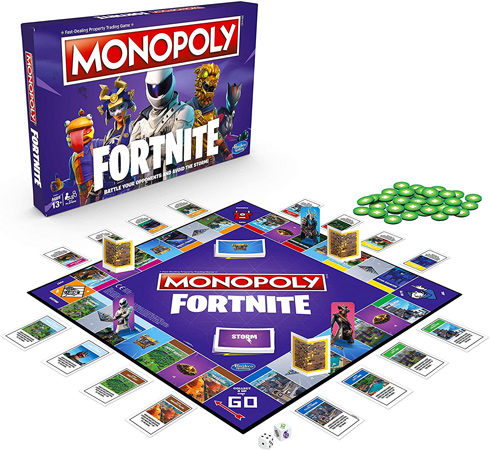 Why we like it: Based on the popular Fortnite computer game, this edition of Monopoly still teaches all the same skills as the original.
Monopoly is a fantastic family board game, often played at games nights and family gatherings like Christmas. The Monopoly Fortnite Edition has all the same features as the original, meaning that a 13-year-old boy will learn how to play the original game too, but it is based on the popular Fortnite game so it will appeal to a 13-year-old boy's interests a lot more.
Playing games together promotes social skills as children learn how to win and lose gracefully, accept the rules and deal with frustrations, which there are plenty of in Monopoly! Under the surface, children begin to understand basic economics and money management skills and improve their numerical skills.
Pros
Based on the popular Fortnite game
Great for teaching the Monopoly board game
Improves numerical skills
Introduces financial management
Encourages social skills
Cons
Requires additional players
26.
Anker Ergonomic Wireless Mouse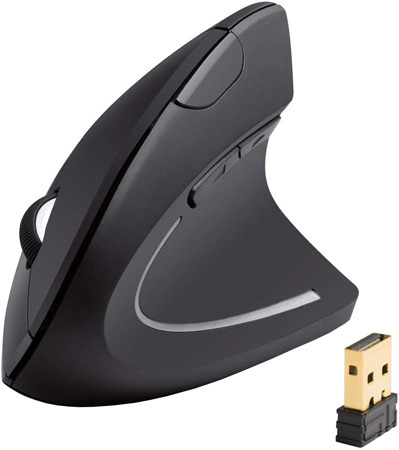 Why we like it: Ideal for online gamers and avid internet surfers, this mouse keeps the wrist ergonomically positioned.
The online world holds great appeal to 13-year-old boys and with an increase in demand for computing skills in the workplace this interest is not necessarily a bad thing! However, spending many hours at a desk and on a computer is not brilliant for posture and growing bodies, the Anker Ergonomic Wireless Mouse is a great practical gift for an online gamer or avid internet surfer to bring a little more comfort into their set up.
The Anker Ergonomic Wireless Mouse is designed to keep the wrist in a better ergonomic position to prevent wrist strain and poor posture to compensate for this. It is also more sensitive than an ordinary mouse with integrated next and back buttons to make gaming and browsing much more streamlined.
Pros
Keeps wrist ergonomically positioned
More sensitive than an ordinary mouse
Integrated next and back buttons
Built-in power-saving mode
27.
Intex K2 Challenger Kayak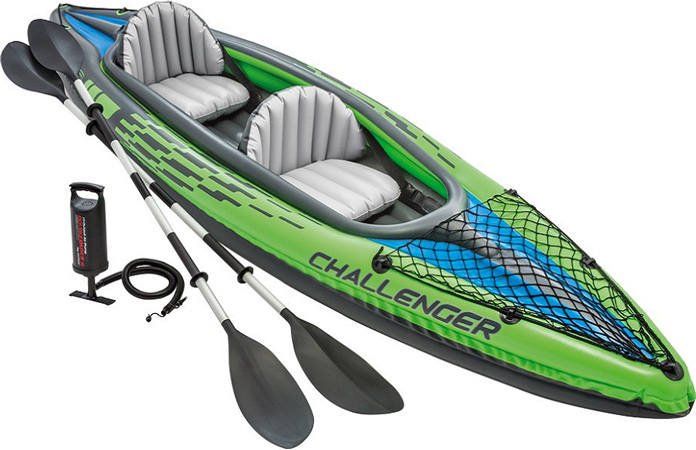 Why we like it: An inflatable kayak to encourage water confidence and adventure.
Another idea for a 13-year-old boy who is confident in water and looking for his next adventure. This strong, inflatable kayak can be used in pools, at the beach, in lakes and at outdoor pursuits locations. It comes with paddle supports and a repair kit so you can rest assured that the necessities are taken care of.
The Intex K2 Challenger Kayak is designed for comfort and space and encourages confidence in the water and adventure, with the added benefits of getting kids outdoors doing something practical. This is a great gift for a 13-year-old boy with a sense of fun and adventure.
Pros
Strong, inflatable kayak
Comes with paddle supports
Includes repair kit
Designed for comfort and space
Encourages confidence and adventure
Cons
Requires access to outdoor water space
28.
Ravensburger Statue of Liberty Night Edition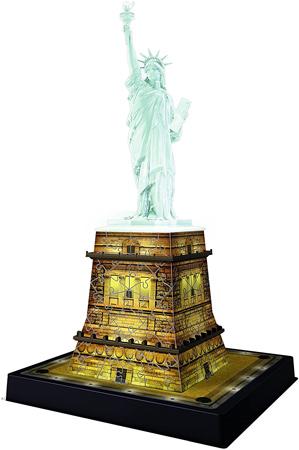 Why we like it: Create a model of the Statue of Liberty, improving construction and fine motor skills, with amazing lighting effects.
Moving on from children's craft kits the Ravensburger Statue of Liberty Night Edition is a fantastic way to continue to hone 13-year-olds construction skills without seeming childish. The kit is suitable for adults too so it will certainly provide sufficient challenge to a 13-year-old allowing them to develop their construction and fine motor skills by building an accurate replica of this famous landmark.
No glue is required and the finished product makes a great display model, coming complete with lights to light up the model of the Statue of Liberty. This means that it can be displayed around the house, or in his bedroom giving a 13-year-old a real sense of pride and accomplishment.
Pros
Detailed replica
Improves construction skills
Increases fine motor skills
No glue required
Light up effects
Cons
Requires batteries
Lots of small pieces
Final words
With age 13 marking the beginning of the teenage years you may feel a little overwhelmed and unsure about buying a gift for a boy as he enters this new phase in life and becomes more mature and independent but it is important to remember that children don't morph into different people overnight and many of the elements of his personality will remain.
13-year-old boys believe it or not still care a lot about what adults, who are important to them, think and so gifts which build on or develop a new interest will likely be welcomed as some kind of affirmation or direction. The gifts listed here will appeal to a range of interests and personalities and represent the opportunity to develop existing, and learn new skills. We hope that you find something suitable for the 13-year-old boy you have in mind!
Need more inspiration?