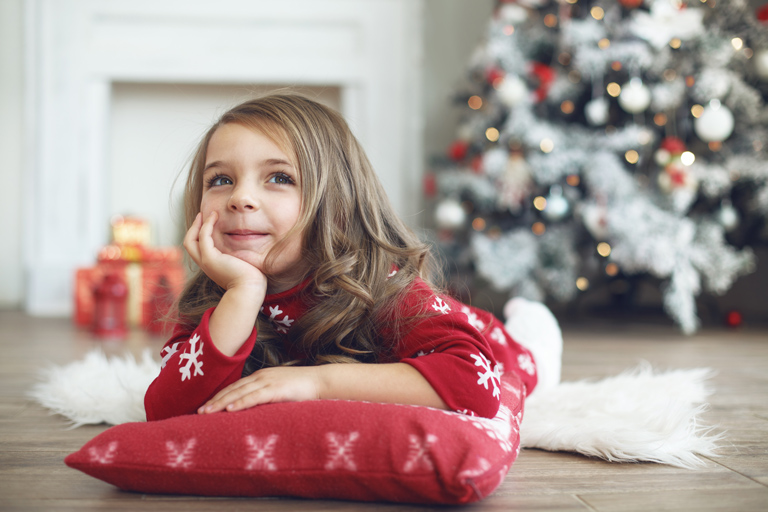 It's that magical time of the year again. It's almost Christmas! The lights are twinkling, the cookies are baking and you're on a quest to find the perfect gift for a 4-year-old girl. You want to see her jumping with excitement as she unwraps a gift she'll cherish and enjoy. The question is, what do you choose?
We've made the choice a whole lot easier by creating this list of 15 thrilling Christmas gifts to excite 4-year-old girls. Just sit back, get your clicking finger ready and rest easy knowing she's about to get a Christmas surprise she'll love.
1.
Princess Dress-Up Trunk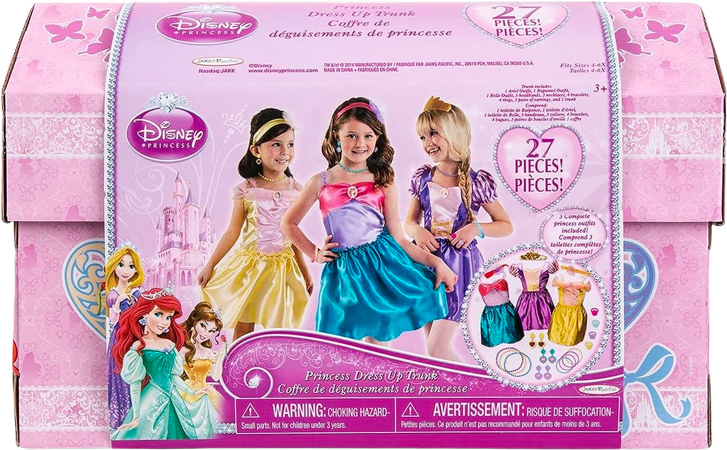 This Christmas, give the gift of enchanted playtime to a 4-year-old girl with this princess dress-up set by Disney. Packed with three beautifully designed dresses, representing the iconic Disney princesses, Ariel, Belle, and Rapunzel, this set promises to bring her favorite fairy tales to life.
Each dress, with its unique design and vibrant colors, captures the essence of its corresponding princess, allowing her to step into the shoes of her favorite royal character. Adorned with shimmering details and gorgeous accents, these dresses are perfect for hours of imaginative play.
The set also includes 17 fantastic accessories like crowns, rings, necklaces and clip-on earrings that perfectly complement each dress. This collection of royal attire offers a mix of fantasy, fun and playtime adventure, making it a truly splendid Christmas gift for a little princess.
2.
Reusable Puffy Sticker Set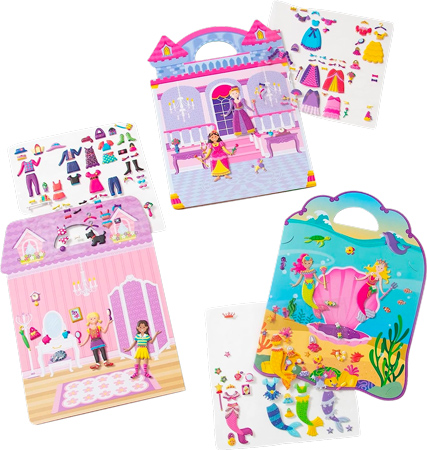 Make this Christmas special for a 4-year-old girl by gifting her this Melissa & Doug puffy sticker set. This set is a trove of creativity, filled with 208 reusable puffy stickers themed around princesses, mermaids and a fun day at the dress-up boutique. The vibrantly colored stickers include outfits, accessories and even cute pets, giving her endless opportunities to create charming scenes on the fold-and-go play scenes.
Each sticker boasts a high-quality, puffy texture that's delightful to touch and easy for little fingers to handle. It's not just about fun though, this play set encourages fine motor skills, hand-eye coordination, creative expression and narrative thinking.
Portable and easy to store, it's an ideal companion for travel or at-home playtime. This play set will be a memorable Christmas gift, providing her with hours of imaginative play in her own created world.
3.
Unicorn Tea Party Set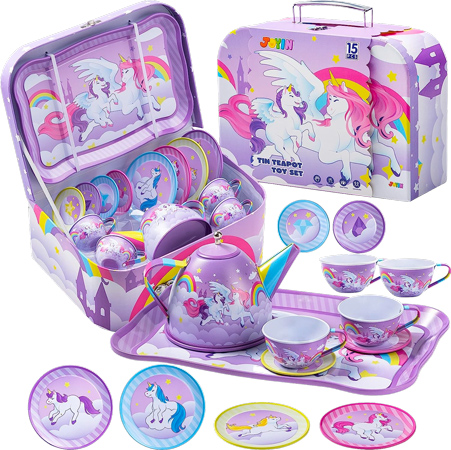 Gift a 4-year-old girl an unforgettable Christmas with this playtime tea set. This tea set is designed with a fun, purple unicorn theme that's sure to make her playtime even more exciting. The set includes a teapot, four sets of cups, saucers and spoons, all decorated with lovely flying unicorns and rainbow designs.
The pieces are made from a lightweight yet strong material, making them easy for small hands to handle and ensuring they last a long time. This tea set is more than just a fun tea party with friends, it also helps improve hand-eye coordination, encourages creative play and teaches the basics of social interactions.
The items are easy to clean, ensuring they stay safe and hygienic for continued use. When her tea party is over, all the pieces can be safely stored in the beautiful storage tin that includes a top handle for easy carrying.
4.
Dessert and Snack Cart
Give a 4-year-old girl something really special this Christmas with this amazing pretend food cart by Melissa & Doug. Designed to stimulate endless imaginative play, this food cart boasts a unique dual-sided design. One side is an ice cream station, the other a hot dog and pretzel stall.
The set is packed with over 40 detailed play pieces, ranging from ice cream to hot dogs, pretzels and an array of condiments. The cart also includes practical features like pull-out drawers, sound-making bells and a menu she can write on, adding to the realistic playtime experience.
Crafted from durable, high-quality wood, this cart and its accessories are robust enough to endure years of fun-filled play. This engaging food cart set promises to be a Christmas gift she'll cherish, offering loads of creative play as she whips up delicious pretend snacks.
5.
Whale Bubble Blaster Machines
Make this a Christmas to remember for the 4-year-old girl on your shopping list with these bubble blasters by Joyin. This set, containing two automatic bubble guns, brings an engaging element to her playtime. With an easy-to-operate trigger, each gun produces a continuous stream of bubbles, sure to keep her entertained.
The package includes four bottles of bubble solution, allowing immediate playtime right out of the box. Built from sturdy, non-toxic materials, these bubble guns are made for safety and durability.
More than just a source of fun, they encourage outdoor play and aid in the development of physical coordination. Maintenance is easy too, as these bubble guns are simple to clean and refill, ensuring uninterrupted, bubbly play.
6.
Minnie Mouse Bike Helmet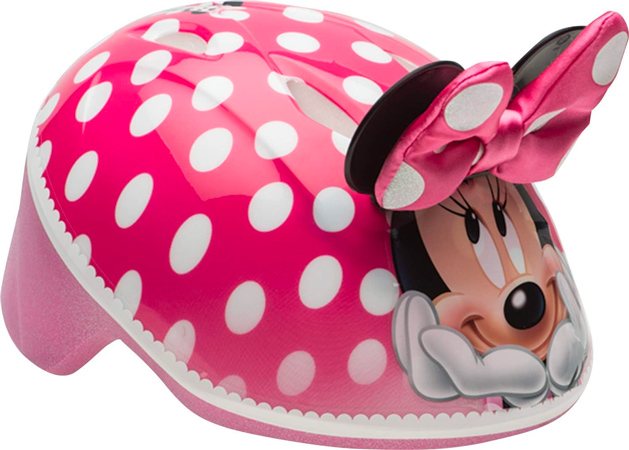 Ensure a 4-year-old girl's safety in style this Christmas with the Minnie Mouse bike helmet by Bell. This helmet, adorned with a vibrant and playful Minnie Mouse design with a 3D fabric bow, is sure to win her heart while providing essential head protection.
It's built to meet high safety standards, featuring an extended rear coverage design that offers additional protection. Its pinch-proof buckle guarantees easy, painless fastening every time. Made from durable, high-quality materials, this helmet can withstand wear and tear, ensuring it lasts for many cycling adventures to come.
7.
Whimsical Fairy-Themed Bookends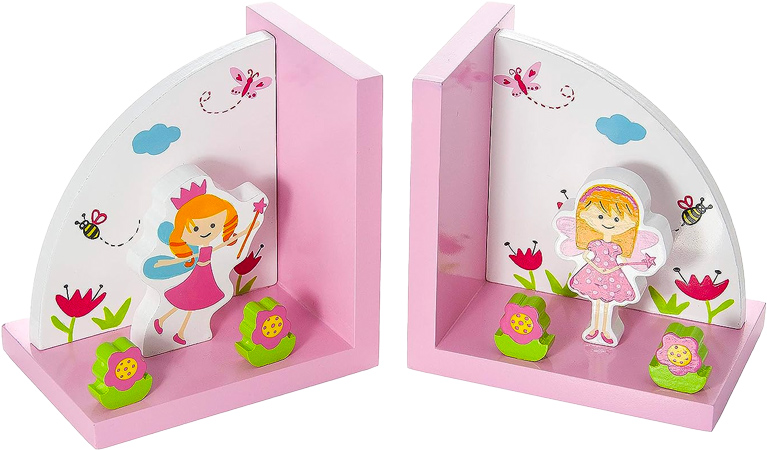 Elevate the style of a 4-year-old girl's bookshelf this Christmas with this set of charming bookends. Made by Mousehouse Gifts, these bookends feature enchanting fairies with princess tiaras and magic wands.
They're crafted from high-quality engineered wood, promising durability while also being light enough for her to safely display on floating shelves. The bookends are painted in soft, feminine colors that can easily match any young girl's bedroom decor.
Besides keeping her books organized, they also serve as decorative pieces, encouraging a love for reading from a young age. This would make a wonderful gift for any little girl that likes to get lost in a good book and a world of make-believe.
8.
Princess Necklace-Making Kit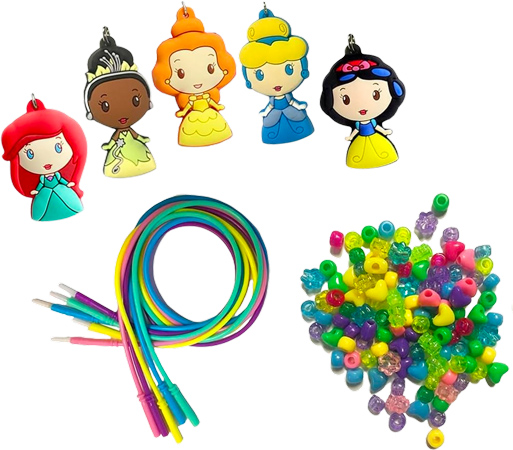 Give a gift that will add some creative inspiration to playtime with this princess-themed necklace-making kit by Tar Toys. This engaging gift allows her to design and create her own beaded necklaces, showcasing her personal style and knack for artistry in fashion accessories.
It includes five rubber princess charms and 150 colorful beads, providing her with a vast array of design possibilities. The kit also comes with five silky cords, enabling her to make multiple necklaces and switch up her accessories whenever she likes.
The best part is no tools are needed. The beads and charms can be easily strung or removed, making it a fun, fuss-free activity. This gift is perfect for encouraging a young girl's creative side and will offer endless fun and style on Christmas day and beyond.
9.
Washable Makeup Purse Set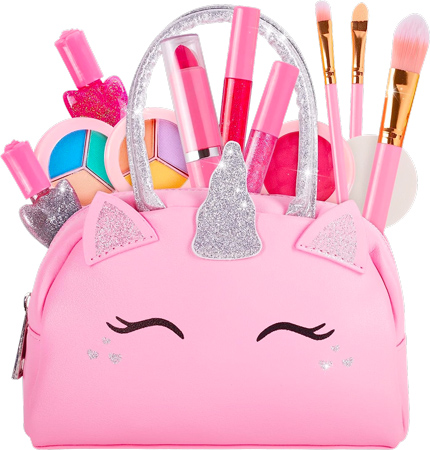 Got a little 4-year-old fashionista on your Christmas list? Let her imagination run wild with this safe and fun makeup set from Sprinkles Toyz. This cool gift comes in a stylish pink unicorn purse that features 3D ears and a sparkling silver horn. Inside is packed full of a huge variety of playtime makeup, including lipstick, eye shadows, blush, nail polish and brushes.
All the makeup is designed specifically for very young girls so it goes on light, is non-toxic and is easily washable. This gift is perfect for role-playing, giving her a chance to do her makeup just like her mom. When it's time to leave the house she can pack all her makeup in the cute purse, grab her (pretend) car keys and pop off to the shops to run her daily errands.
10.
Foam Bouncy Pogo Stick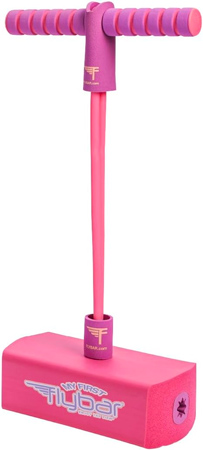 Want to make a 4-year-old girl jump for joy this Christmas morning? Get her this Flybar pogo jumper and let the excitement commence. A fun and active gift, this pogo jumper can handle hours of safe bouncy play. It's designed with a soft, foam base and easy-to-grip handles, making it perfect for little ones who are just starting to discover the joy of pogo-ing.
This gift isn't just about having fun, though. As she plays, she'll also be improving her balance and coordination skills and because it's designed to make a squeaky sound with each hop, she'll be giggling with every jump. This is a gift that will get her moving and laughing all at once.
11.
Golf Putting Play Set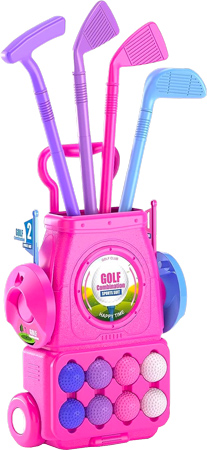 If you're on the hunt for an engaging Christmas gift that'll get a 4-year-old girl excited, this golf set is sure to be a hit. Tailored for young players, this set makes it easy for her to get into the swing of golf. It includes everything she needs to start practicing her putts, including four golf clubs, eight golf balls, two target holes, a putting green mat and even a golf cart with wheels.
The equipment is made of high-quality and kid-friendly materials, making it lightweight and durable. With this golf set, she can take the fun outdoors or set up a mini golf course right in the living room. This is a great way to introduce her to a new sport and help develop her hand-eye coordination and concentration skills, all while she's having a ball.
12.
Kid Sized Fitness Treadmill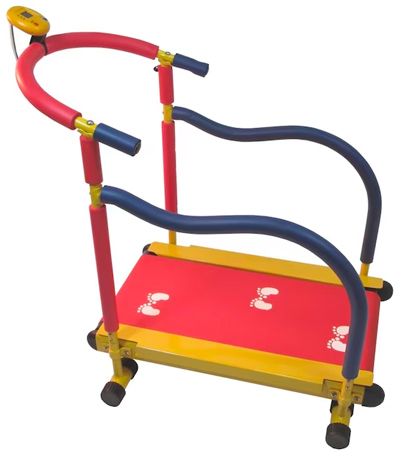 If you've got a 4-year-old girl in your life who's a bundle of energy and wants to work out just like mom and dad, this gift couldn't be more perfect. This treadmill by Redmon is designed just like an adult treadmill, but it's appropriately scaled down to her size so she'll feel like she's working out just like the grown-ups.
The treadmill is safe and easy to use, with adjustable settings for varying levels of activity. The built-in odometer keeps track of her steps, adding an extra layer of fun as she tries to beat her personal best.
Made from sturdy materials, this treadmill can withstand the energetic play of a child and will last her for years. It's great for encouraging an active lifestyle from a young age and she'll love having her very own exercise equipment.
13.
Kitty Unicorn Stuffed Animals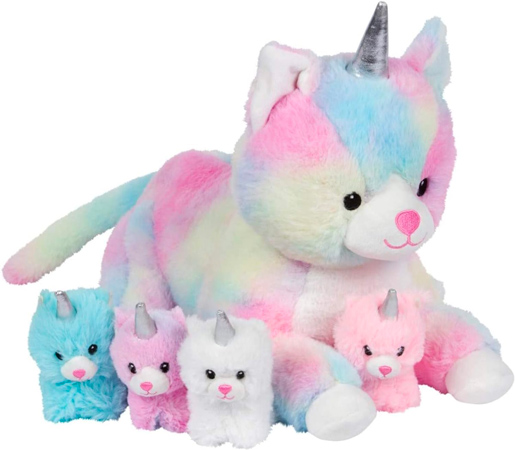 If you're shopping for a 4-year-old girl who has a soft spot for cuddly friends, this set of plush toys by PixieCrush needs to be on your gift list. It's not just one toy, it's a whole family of plushies.
Designed to be a cross between a kitty and a unicorn, the mommy KittyCorn has a zipper in her belly that holds her four tiny babies. The mom and all her kittens feature a rainbow fur design, long cat tails and sparkly silver unicorn horns, making these a fun and unique addition to her plush toy collection. Nap time will be even cozier with her KittyCorns to snuggle up with.
14.
My Little Pony Collection
Give the My Little Pony fangirl you're shopping for this gift and she'll be the happiest 4-year-old girl you've ever seen. This set includes six of the most beloved My Little Pony characters, including Rainbow Dash, Fluttershy, Pinkie Pie, Twilight Sparkle, Rarity and Applejack.
The ponies each stand three inches tall, perfectly sized for her little hands to play with and move around. They also feature character-inspired expressions and poses so they're just like the real ponies on TV. This toy will spark imaginative play as she acts out her amazing adventures in the magical world of Equestria.
15.
Giant Floor Piano Mat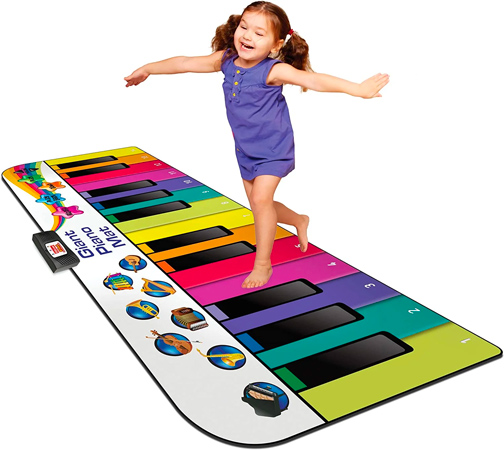 If you're looking for a gift that will combine learning, creativity and physical activity for a 4-year-old girl, this giant floor piano by Sunlin is the way to go this Christmas. This piano allows her to make music as she dances along the keys. With a length of six feet, it's big enough for her to jump, hop and stride across the keys, creating melodies as she moves.
It features 24 touch-sensitive keys and eight built-in musical instrument sounds. It also has recording and playback capabilities so she can save her best work to listen to whenever she wants. This is an interactive toy that will encourage her interest in music, promote physical activity and improve coordination skills.
Need more inspiration?