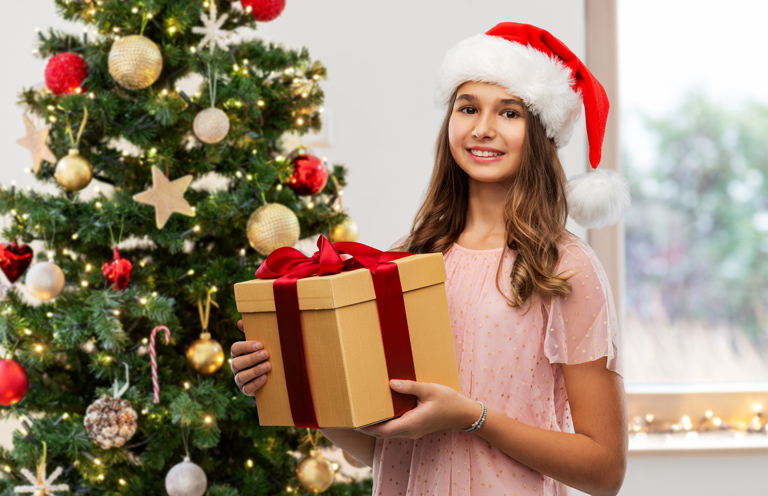 Looking for a Christmas gift that'll wow a 15-year-old girl? It's tricky, we know! That's why we've got a list of 18 gifts that she'll totally love.
From cool art kits to comfy clogs, trendy accessories to groovy gadgets, we've got it all covered! So, get ready to find that perfect gift and make her Christmas a day to remember. Let's go!
1.
Giant Cat Body Pillow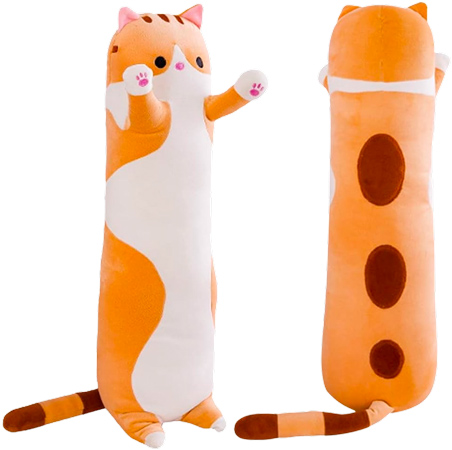 Looking for a Christmas gift that's functional but still quirky enough for the fun 15-year-old girl you're shopping for? This gift delivers. Not only is this a super comfortable body pillow for her bed, but it's also an adorable cartoon-inspired cat that's going to give her room a ton of personality. The pillow is available in multiple sizes and colors, so finding the right size and design to fit her decor won't be an issue.
This pillow is the ultimate cozy companion for reading, watching TV, or just having a cuddle on a lazy Sunday morning. This gift is pur-fect for the cat-loving teen that likes to express her fun sense of style through decor.
2.
Pin Art Sculpture Toy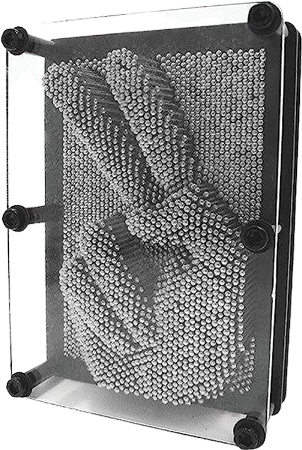 Give the creatively-inclined 15-year-old girl on your Christmas list this intriguing pin art toy. This tactile and visually appealing retro-inspired toy allows for endless explorations of form and shapes as it captures and displays impressions in three-dimensional pin format. With a simple press of a hand or object, she can create mesmerizing patterns and sculptures in seconds.
The sleek metal design and compact size make this a unique piece of room decor that would look great sitting on a shelf or on her desk. It also doubles as a fidget toy to relieve stress during grueling study sessions.
3.
LED Photo String Lights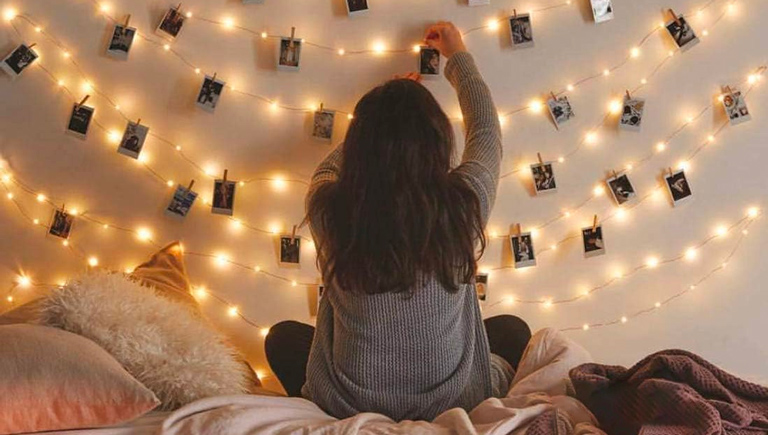 If you're shopping for a 15-year-old teen that loves to surround herself with reminders of the amazing friends and family she has, this Christmas gift needs to be under the tree. This cool gift provides a way to create a custom photo collage, lighting up her room with a warm glow and an atmosphere ideal for relaxed evenings spent reading magazines or watching her favorite shows.
This fairy light string spans an impressive 25 feet, scattered with twinkling lights that can emit either a bright white or cozy warm glow to suit her mood. Attached pegs hold the photos, offering easy rearrangement as her collection of cherished memories grows.
4.
Color Changing Moon Lamp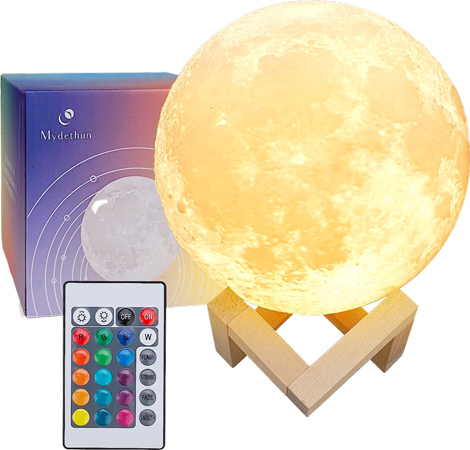 This gift is perfect if the 15-year-old teen on your holiday list loves unique room decor that creates a relaxing atmosphere where she can hang out with her friends. This color-changing moon lamp by Mydethun will bring a touch of celestial beauty to her desk or nightstand. It's designed to look like the moon, featuring a subtle pattern that replicates the craters and hills of the lunar surface.
The moon sphere rests on a minimalist wooden display stand that beautifully frames the lamp without detracting from the mesmerizing beauty of its glow. The included remote allows her to switch between 16 colors and multiple brightness levels. Whether she's using it to read or just as a soft night light, this lamp is going to look amazing in her room.
5.
Complete Watercolor Painting Set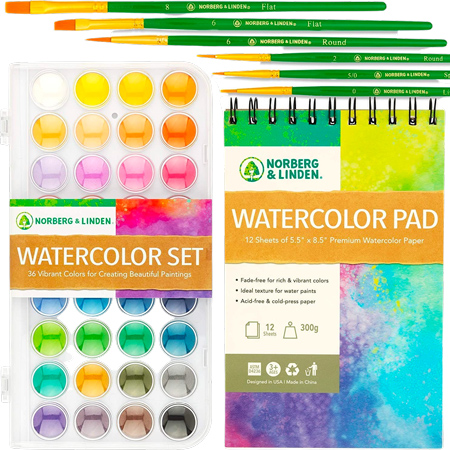 Give the gift of creative inspiration this Christmas with this premium watercolor painting set. Whether the 15-year-old girl you're shopping for is an avid painter or just starting out, this complete kit offers everything she needs to create frame-worthy masterpieces. The included pad is specially designed for watercolor painting, providing thick paper canvases that won't wrinkle and curl from the diluted paints.
The palate includes 36 colors, including everything from primes to pastels. The set also comes with six paintbrushes in various sizes so she'll be able to practice techniques such as line drawing, flat brushing and ombre blending. For the artist in your life, this gift will brighten her Christmas morning.
6.
Neon Flameless Candle Trio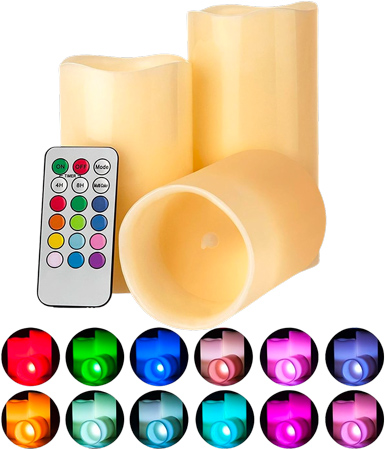 Set the atmosphere for creativity with this cool Christmas gift. This set of three flameless candles has a fun twist that will have any 15-year-old girl excited to have these in her room. Unlike other flameless candles that are only designed to look as lifelike as possible, these candles can be set to glow in neon colors. With the click of a button on the included remote the ambiance in her room can go from soft candlelight to neon pink, green, blue, or any of the other vibrant color presets.
These would be great hidden on bookshelves as the flameless design makes them safe to leave on. Whether she's in her room getting artsy or playing her video games online, these faux candles will set the mood.
7.
Light Up Message Board
Shopping for a 15-year-old girl that has something to say? This Christmas gift will let her share her personal messages with the world in the coolest way possible. This light-up message board set is reminiscent of old-world movie theatre signs. It comes with a light-up message board and 100 plastic letters, numbers and character tiles to create her own special messages.
The backlit board can be set to one of 12 radiant colors so everyone will stop to revel in her creativity and words of wisdom. It's great for motivational quotes, setting reminders or just letting everyone else in the house know that entry to her room is off-limits.
8.
Lazy Susan Desk Organizer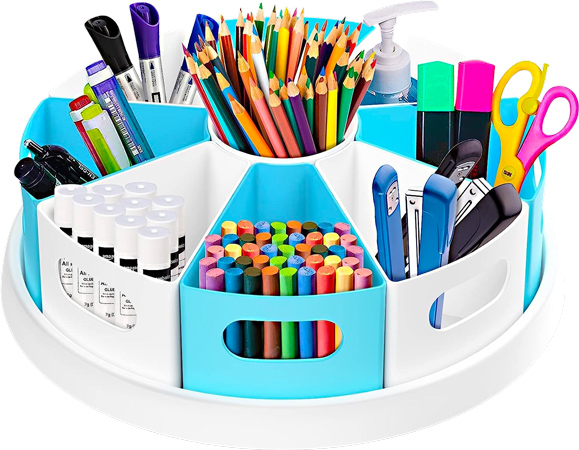 Here's a Christmas gift that will keep a 15-year-old girl's study space neat and tidy. This rotating desk organizer by MeCids is a practical tool that doubles as a stylish addition to any desk space. Crafted from durable plastic and featuring nine divided compartments, this organizer provides ample space to keep all her pens, pencils, scissors and crafting tools.
The 360 degree rotating design ensures whatever her project calls for is quickly at her fingertips. Keeping a clutter-free and organized workspace creates an environment for deep study and unencumbered creativity. This gift won't go unappreciated by the creative teen on your shopping list.
9.
Trendy School Binder Organizer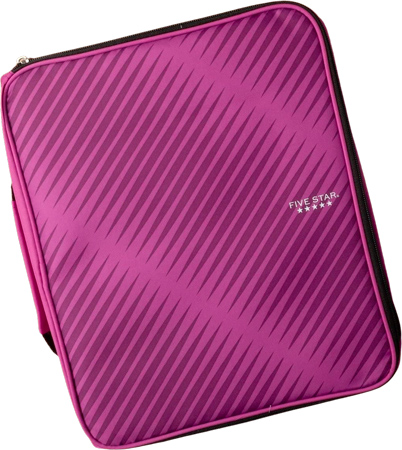 Looking for a Christmas gift idea for a 15-year-old girl that values keeping all of her school day essentials organized? This folio by Five Star is a gift she'll love. It features a five-tab expanding file section that will keep all of her homework organized and ready to turn in. It also provides a sturdy three-ring binder section that can hold an impressive 500 sheets of paper, perfect for note-taking or just doodling during the less exciting parts of class lectures.
The stylish pink outer fabric and comfortable top handle make this a school accessory she'll be proud to carry through the school hallways. Who said being organized can't also be a fashion statement?
10.
Vibrant Lightweight Unisex Clogs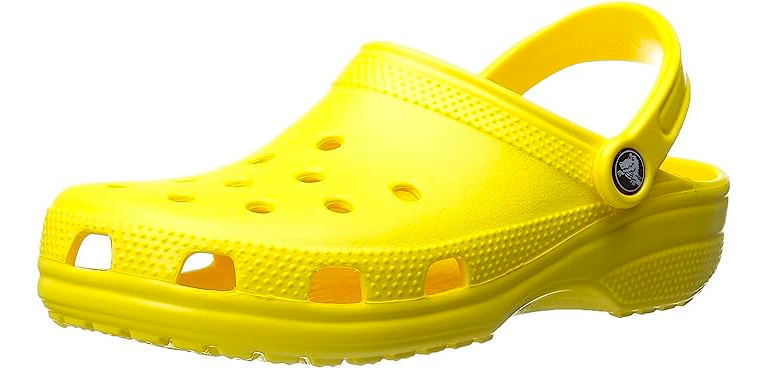 For the comfort-loving 15-year-old girl, this Christmas gift is going to make her feet happy. Crocs, the maker of the world's comfiest clogs we all poke fun at but secretly own a pair of, have a distinctive style that can't be missed. Even more so with this vibrant yellow pair! They are the perfect shoe to wear around the house, play out in the backyard, or wear for a long day of shopping with her besties.
The lightweight design, ultra-comfortable soles and ventilated tops make this a shoe she can wear all day long. Over half a million five-star reviews can't be wrong and you won't be either if you choose this gift.
11.
Acrylic Hair Scrunchie Display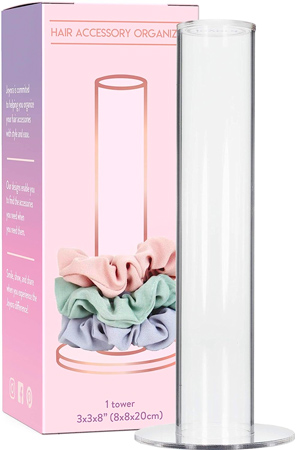 Remember when scrunchies were cool, then not cool? Well, they are back and cooler than ever! The new wave of scrunchie fashion means teen girls are sporting scrunchies in their hair, on their wrists, around their water bottles and even as room decor. Yes, teens have gone scrunchie wild and this Christmas gift is the perfect companion for the 15-year-old scrunchie queen you're shopping for.
Made of clear acrylic, this display stand will organize up to 24 scrunchies. It's a great way for her to show off her collection and also make choosing the right accessory to complete her outfit fast and stress-free. No more digging around in the back of the drawer trying to find her favorite hair accessory.
12.
Crystal Heart Birthstone Necklace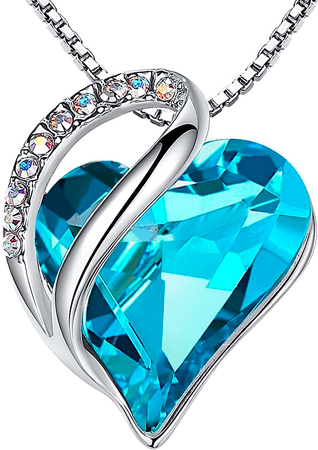 If you want to give a personalized gift to a 15-year-old teen that loves to wear a bit of sparkle when she leaves the house, this Christmas gift is going to have her speechless when she opens it. This heart-shaped crystal pendant is available in her birthstone color. The heart is accented by an asymmetrical ribbon of tiny pave crystals that glitter in an iridescent rainbow of colors.
The dainty chain and setting are made of hypoallergenic silver metal that is lead and nickel free so even if she has sensitive skin this gorgeous accessory won't irritate her or discolor. Whether you get this for her in her birthstone or just her favorite color, this is a necklace that will become the star of her prized jewelry collection.
13.
Designer Oversized Pink Sunglasses

On the search for the perfect Christmas gift for a 15-year-old trendsetter? Choose these eye-catching Ray-Ban sunglasses and she'll appreciate how on-trend she'll be whenever she wears them. These cool shades provide a playful twist on an otherwise classic style. The large round lenses are set in vibrant pink frames, a fun pop of youthful spunk that will match her outgoing personality.
The high-quality lenses do more than just shield her eyes from bright sun glare. They feature a deep tint that provides total protection from harmful UV rays. These sunglasses are perfect for everyday wear, whether she's going to school or shopping with her gal pal besties.
14.
Genuine Diamond Designer Watch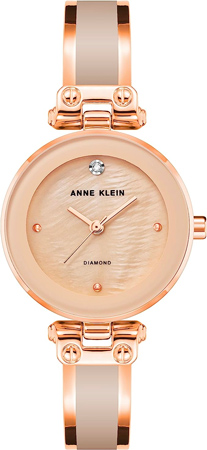 Make this Christmas morning one that she won't soon forget with this classy and grown-up watch by Anne Klein. It's the perfect transitional watch as she grows from a young teen to a young woman. The unique design blends the features of a bangle watch in the front and a traditional link strap in the back.
The genuine diamond accent at the 12 o'clock position adds a subtle sparkle to the minimalist style while the rose gold casing and blush pink mother-of-pearl watch face makes this accessory young and ultra-feminine. This is a keepsake gift she'll be able to wear to school, for special occasions, or to the office as she gets older.
15.
Whimsical Ceramic Ring Holder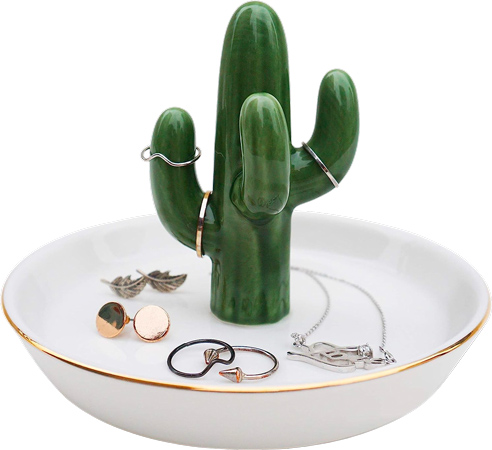 For the 15-year-old girl that loves quirky decor and facies herself a plant-loving nature gal, this Christmas gift has it all. Not only is this ceramic dish a practical trinket tray and ring holder, but it's also an adorable piece of art to add some fun to her nightstand or vanity.
The bottom of the dish is ideal for earrings, change, or bracelets while the vibrant green cactus featuring multiple protruding branches is perfect for hanging rings. This is a Christmas gift that will keep her jewelry safe and organized while also giving her room a hint of whimsical boho flair.
16.
Vegan Leather Purse Set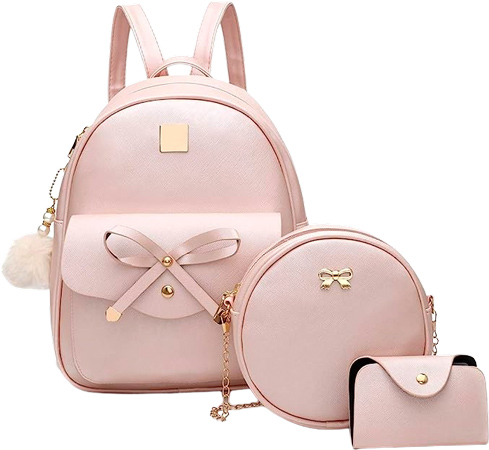 Give the 15-year-old girl you're shopping for some options for her daily fashion choices with this awesome gift. This trendy set of matching purses isn't just one accessory to carry her everyday essentials, but a choice of three.
For casual days, the adorable backpack with an accent bow will keep her prepared and looking fashionably put together. For special occasions, the crossbody bag with its elegant gold chain will have her looking like the young fashionista she is. Or for minimalist days, the clutch wallet will keep her traveling light. Whatever her mood is for the day, this Christmas gift will give her options to suit her ever-changing fashion needs.
17.
Deluxe Eyebrow Contour Kit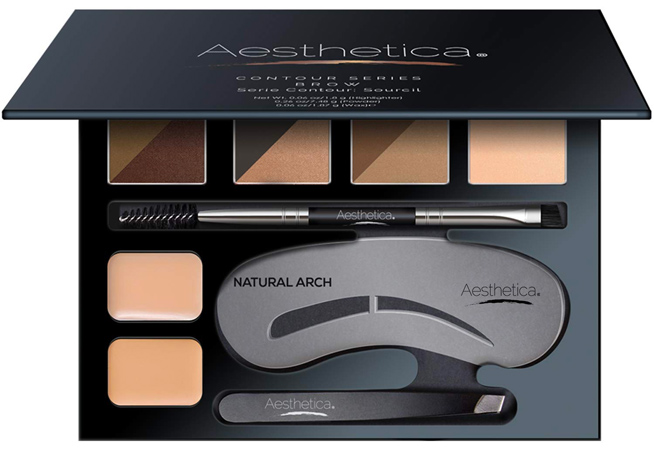 This deluxe eyebrow contour kit would make an excellent Christmas present if the 15-year-old you're shopping for likes experimenting with makeup. Made by Aesthetica, this kit goes beyond just basic brow powder. It includes setting wax, tweezers, multiple powder shades, applicators and even a brow arch stencil to get the perfect face-framing shape.
The entire kit is housed in a sleek compact so it's great for on-the-go touch-ups or for taking along to sleepovers. Even the most beautiful makeup look can be ruined with unruly eyebrows. Make sure that never happens by choosing this high-end brow kit.
18.
Bluetooth Color Changing Speaker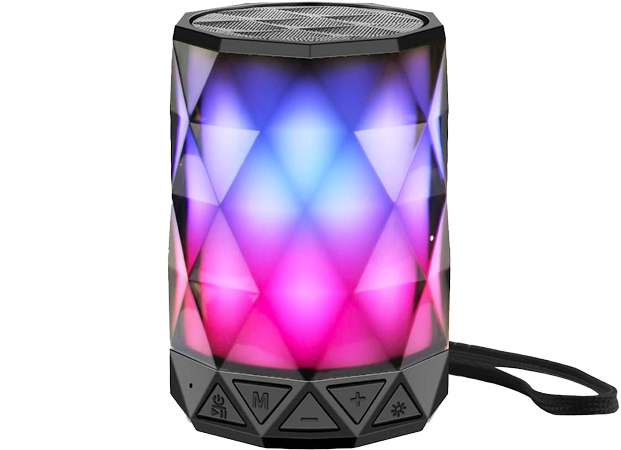 This Christmas, give a gift that will impress the 15-year-old audiophile on your list. This tiny speaker blends high-quality sound with a vibrant light show, creating an immersive audio-visual experience. It lights up in five different colors and can even be lit without sound so it would make an ideal camping light or reading light on a nightstand.
The 33-foot wireless range far surpasses other speakers on the market, meaning songs will seamlessly play from her smartphone even when she's in another room. One of the most impressive features, besides the deep base and clear audio, is the impossibly small size. It's about the size of a soda can! I guess great gifts really do come in small packages.
Need more inspiration?