The last year before becoming officially a teenager, age 12 is an age of being in-between. As children inch closer to being teenagers physical, social, emotional and cognitive change begins to happen slowly. 12-year-old girls in particular have moments of acting like children, and moments of real maturity and turning into little adults.
This period of change can make buying gifts a little difficult as you may be unsure whether to go with something fun and child-like or something that will appeal to their new-found maturity. We've put together a collection of suggestions that ticks both boxes below.
1.
Instax Mini 90 NEO Classic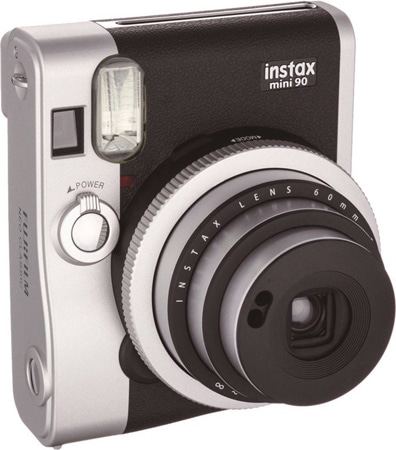 Why we like it: A camera offering instant print outs for plenty of creative fun and selfies!
At 12 years old most girls love experimenting with photography, taking pictures of nature, landscapes, themselves and their friends. They tend to love capturing moments and preserving memories and this in turn boosts creativity and allows for some artistic expression and experimentation with photography skills.
The Instax Mini 90 NEO Classic is a camera that produces prints instantly and is available in a range of colors so there's sure to be one that fits the personality of the girl you are buying for. It has a built-in flash and comes with a selfie mirror and close up lens which is ideal for a 12-year-old girl.
Pros
Promotes creativity
Available in a range of colors
Produces instant prints
Built-in flash
Selfie mirror and close up lenses included
Cons
Requires batteries
Requires film
2.
Nintendo Switch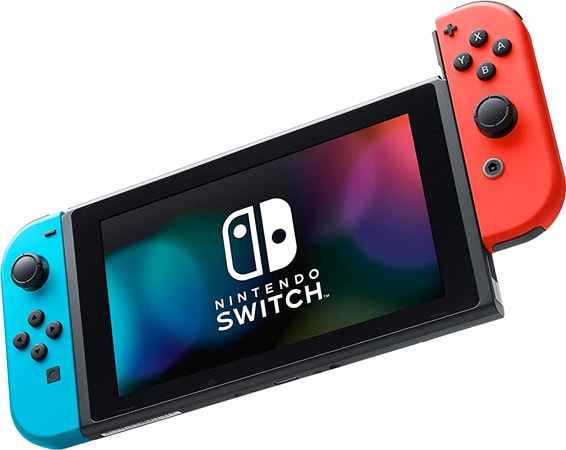 Why we like it: Popular gaming device that is portable and designed to be used on the go as well as supporting output to TV.
The Nintendo Switch offers a range of gaming capabilities; the handheld device offers portability and great battery life, whilst the output to TV mode offers the ability to play on a larger screen with a wider range of games.
For many 12-year-olds this will be perfect, offering the ability to play on the go as well as at home. We often think of playing video games as a simple leisure pursuit but they offer plenty of learning benefits too. Alongside increasing skills associated with technology, playing video games can increase physical dexterity in the thumb and fingers, improve hand-eye coordination and reaction times and develop critical thinking skills.
Pros
3-7 hours battery life
Portable
Popular gaming device
Increases technology skills
Improves hand-eye coordination
Cons
One of the more expensive gaming consoles
3.
JBL Flip 5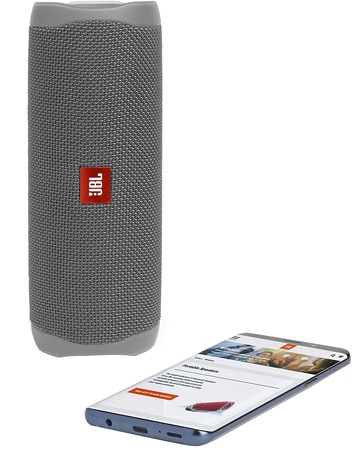 Why we like it: A robust and portable speaker to enjoy personal music choices.
12-year-old girls have often developed their own taste in music and enjoy listening to their own favorite bands or artists. A Bluetooth speaker is the ideal way to allow her to play her own music and develop a sense of independence.
The JBL Flip 5 Waterproof Bluetooth Speaker is waterproof, portable and durable enough to be used by a 12-year-old. Using a wireless connection to connect to a compatible device and play music, audiobooks or podcasts, this speaker would make a great gift for a girl with her own taste in music, or enjoyment of listening to books, stories and discussions.
Pros
Waterproof
Portable
Wireless connections
Encourages interest in music
Promotes independence
4.
Lego Architecture Paris Model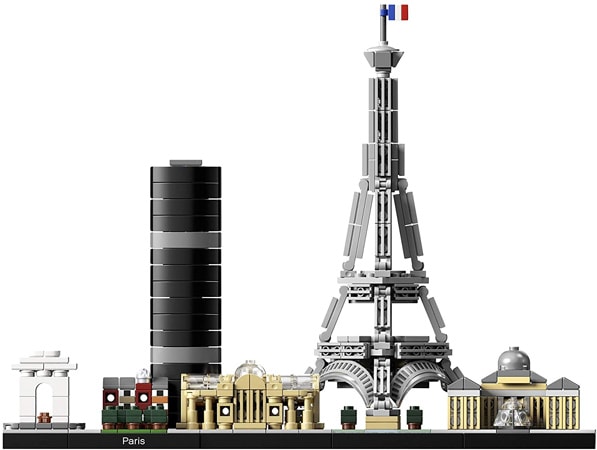 Why we like it: Encourage an interest in architecture and construction skills with a replica of Paris.
Architecture is a fantastic interest to encourage and this Lego set is the ideal way to do this with a 12-year-old girl. Building with Lego is an interest that often persists throughout childhood and sometimes into adulthood too so Lego have designed plenty of challenging kits to accommodate this.
Whilst many people stop buying Lego for girls as they get older, building with Lego has a whole host of benefits and the Lego Architecture Paris Model Building Set is a very complex build with 694 pieces. It requires plenty of concentration and perseverance as well as great construction skills in order to complete!
Pros
Highly detailed
Improves construction skills
694 pieces- complex build
Compatible with other Lego sets
5.
Fjällräven Kånken Mini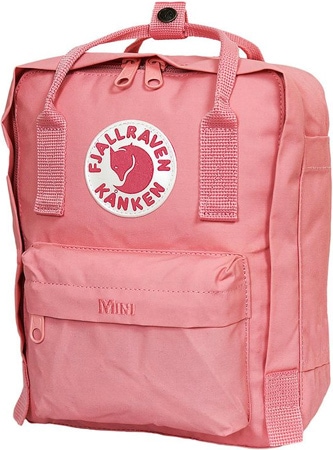 Why we like it: A smaller backpack from a popular brand, ideal for a 12-year-old to carry themselves.
Children need backpacks for a whole range of things; school, extra-curricular activities, playdates and days out. Even at age 12, some of the backpacks on the market are still far too big, swamping them or even causing tension and injury to the shoulders and back.
The Fjällräven Kånken Mini Backpack is a smaller sized backpack, so ideal for 12-year-old girls, which still has plenty of storage space and comes in a range of colors so you can choose one that suits the 12-year-old girl you're buying for.
Pros
Available in a range of colors
Zipped pockets for extra storage
2 handles and shoulder straps
Adjustable sizing
Lightweight, durable fabric
6.
Vlando Princess Style Jewelry Box
Why we like it: A stylish medium-sized jewelry box perfect for girls with small jewelry collections.
The Vlando Princess Style Jewelry Box is the ideal size for young girls who don't own too many pieces of jewelry yet. At 9.1 x 6.7 x 6.3 inches, it provides enough storage space without being oversized.
This box comes in four different colors, so she can pick her favorite to match her style. The high-quality PU leather exterior and velvet lining give it a luxurious look and feel. A cloth bag is included to prevent dust when storing. Overall, this is a great jewelry storage solution for girls that will keep special treasures safe. The princess theme and color options make it a perfect gift for birthdays, holidays or other special occasions.
Pros
Medium size great for girls
4 colors to choose from
Luxurious materials
Protective dust bag included
Cons
Smaller storage capacity than larger boxes
7.
Fashionable Clear Resin Watch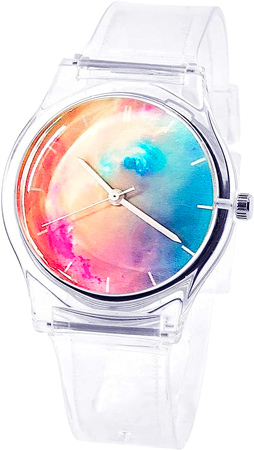 Why we like it:
An eye-catching watch that will teach time management while also being an expression of personal fashion.
Make sure the 12-year-old girl you're shopping for is always on time and always on trend with this gift. This very cool watch by Tonnier is sporty while still looking feminine and grown up. The easy-to-read watch face features a nebula design, made up of a beautiful display of colliding colors. The stick hour markers and white dial accents keep the aesthetic minimalist so all the focus will stay on the unique face design.
What really sets this watch apart though is the completely clear case and watch strap. Made of a durable resin that is soft and flexible, this watch will hold up through daily wear while still staying comfortable. It runs off of a typical watch battery and is powered by quartz, so the time will always be reliable. Just like she'll be when she's wearing this watch. A gift like this is a fashion accessory she'll love but also one that will teach her the value of time management and responsibility.
Pros
Unique design

Comfortable resin strap

Encourages time management

Age appropriate through teens
8.
Ray-Ban Junior Wayfarer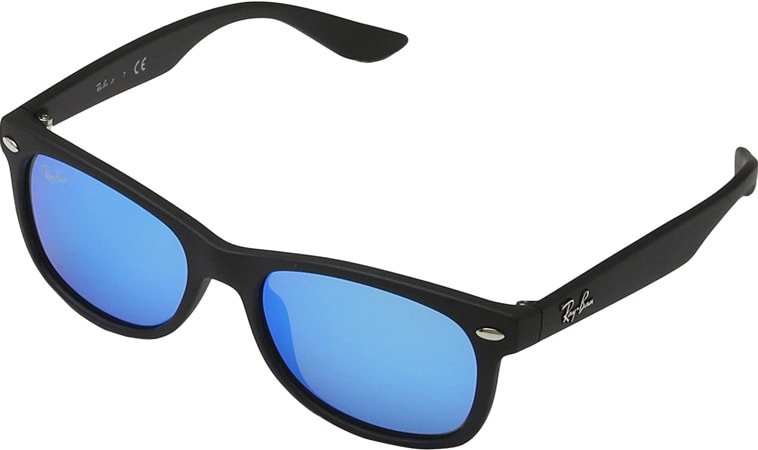 Why we like it: Stylish and practical gift with a protective case to keep sunglasses safe.
For a style-conscious 12-year-old a nice pair of sunglasses would make a luxurious and practical gift. Instead of toys which may or may not be used a pair of sunglasses is practical and will certainly be used on vacation or throughout the summer.
The Ray-Ban Junior Wayfarer sunglasses are available in a range of colors so that you can choose a pair that will suit the 12-year-old girl you're buying a gift for. Ray-Ban is a stylish and well-known fashion brand but also has a good level of UV protection to keep eyes protected from the sun's rays and come with a protective case so that they can be kept safe when on the go.
Pros
Stylish sunglasses brand
Comes with protective case
Available in a range of colors
UV protection
Cons
More expensive brand of sunglasses
9.
Dyson Hair Dryer

Why we like it: Ideal for a girl growing in independence, this hairdryer has intelligent heat control to keep hair in great condition.
Dyson is a brand that is well known for being at the cutting edge of technology and providing powerful household electricals. This hairdryer is no exception to that reputation and makes the ideal gift for a 12-year-old girl who's quickly growing up and gaining more and more independence.
The Dyson hairdryer has a super powerful motor with three speed settings to make hair drying quick and easy. The hairdryer features intelligent heat control which helps prevent damage to hair and keeps it in great condition. Promoting independent self-care will help a 12-year-old girl to feel more grown-up, and the magnetic attachments allow her to create and experiment with a range of styles.
Pros
3 speed settings
Powerful motor
Intelligent heat control
Magnetic attachments
Promotes independent self-care
10.
Nail Style Studio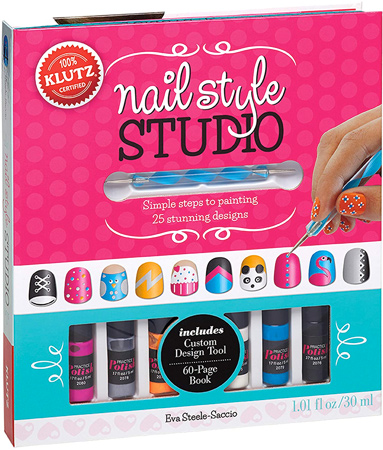 Why we like it: Create 25 beautiful nail designs with full instructions and all the tools you need.
Most 12-year-old girls enjoy experimenting with fashion and style and beauty treatments like having their nails painted. In fact, many use their nails as a means of self-expression, enjoying different colors of polish, glitter and increasingly complex designs.
Nail Style Studio has full instructions and all the tools and products needed to create up to 25 designs as well as giving a 12-year-old girl the opportunity to create her own designs. The polish included can be simply peeled off making it ideal for 12-year-olds as it can be removed quickly, without harsh chemicals, ready for school.
Pros
25 designs
Full instructions
Complete set of tools and products
Peel-off polish
11.
Crayola Fashion Superstar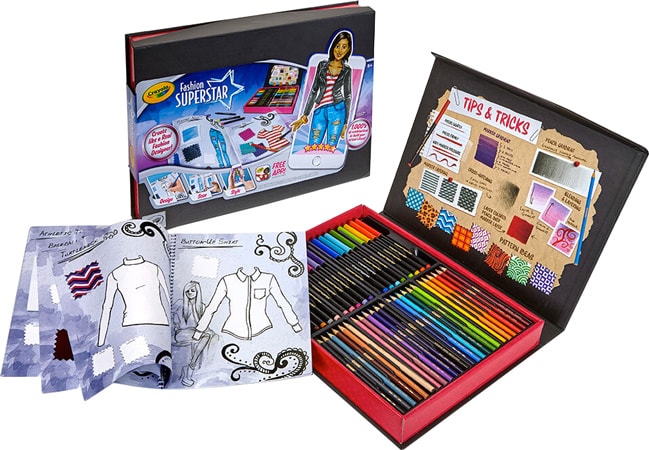 Why we like it: Encourage a budding fashion designer with this set by Crayola.
At 12-years-old many girls are interested in fashion and style but some take this interest further and are interested in designing clothes and putting together outfits. This is definitely something to encourage and the Crayola Fashion Superstar set is the ideal gift to do this with.
The set improves drawing and design skills and lets girls unleash their creativity but is also compatible with a free app so involves the use of technology too. This emulates the computer-aided design and manufacturing that is prevalent in the fashion and design industry and maintains girls' interest.
Pros
Encourages an interest in fashion
Promotes creativity
Improves drawing and design skills
Free app
Cons
App requires compatible device
12.
Makeup Dressing Table with Lights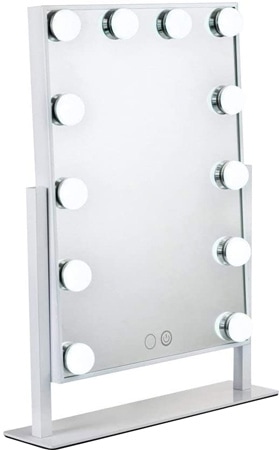 Why we like it: Add some Hollywood glamour to a 12-year-old's bedroom.
As 12-year-olds become more independent they may begin to spend more time in their bedrooms and become more interested in making their room into a personal sanctuary with their own sense of style. This is an important part of maturing and developing personality and self-expression and should be encouraged for the most part.
For a style-conscious 12-year-old girl this Makeup Dressing Table with Lights would be ideal it features fully adjustable lighting to make applying make-up or styling hair much easier with smart touch control to adjust it simply. The high-quality LED bulbs should last a long time and the 360-degree rotation allows for adjustable angles for the best view. This is a gift that is both useful and stylish and is likely to form a part of the bedroom décor.
Pros
Adjustable lighting
Smart touch control
High-quality LED bulbs
360-degree rotation
Perfect for the bedroom
13.
Fujifilm Instax Mini Link Smartphone Printer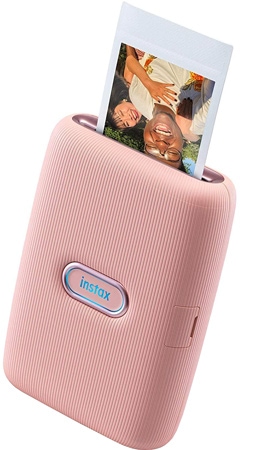 Why we like it: Print pictures instantly from any smartphone.
Around about 12-years-old a girl may be given her first smartphone so that she can contact friends and family and enjoy all of the features and opportunities that smartphones have to offer. One of the popular features is the ability to use the camera to capture a whole host of memories. However, at age 12 most parents would feel that photo-sharing apps are out of the question, the Fujifilm Instax Mini Link Smartphone Printer gives a solution to the issue of what to do with all the photos!
This Smartphone printer is available in three different colors and offers an app with 25 design templates so that photographs can be customized and printed directly from any smartphone. The printer is high speed so that prints are almost instant. This is a great gift to encourage creativity and scrapbooking, as well as ideal to give as a cool accessory for their first smartphone.
Pros
Available in 3 different colors
Instant mini prints direct from smartphones
High-speed printing
25 design templates
Encourages creativity
Cons
Requires compatible device
Requires Instax film for printing
14.
Intex Beanless Bag Chair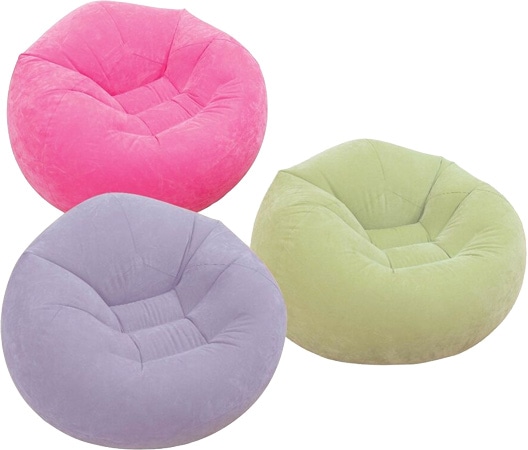 Why we like it: The perfect addition to a bedroom or kid's lounge and a comfy place to sit.
As 12-year-old girls start to take control over their own space and care more about the interior design and décor of their bedroom, they may want to invite friends over to spend time in this space. If seating is short the Intex Beanless Bag Chair is an ideal addition to her space. Without the need for bean filling (and the mess that goes along with this!) this chair is easy to inflate for guests and deflates to be stored away.
This chair is ideal for the bedroom or a kids 'den' playroom or lounge room and can be purchased in three different colors to suit the space it's being put in. With waterproof flocked material the seat is both comfortable and practical. This would make a great gift for a 12-year-old who enjoys spending time in their own space, alone or with friends.
Pros
Available in 3 different colors
Waterproof flock material
Inflatable, no bean filling
Deflates for easy storage
Ideal for bedroom or kids lounge room
15.
Acrylic Desk Organizing Caddy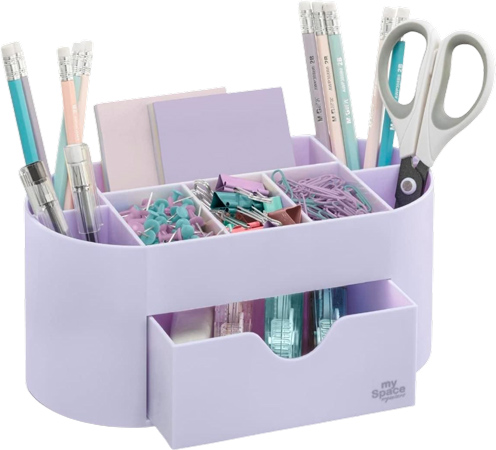 Why we like it:
A practical gift that will teach the importance of staying organized for a productive workspace.
This all-in-one organizer is the perfect desk accessory to keep a 12-year-old girl organized while she does her homework. Made of durable acrylic and available in multiple colors, this would look great sitting on her desk at home. It features multiple sections to hold pens, pencils, highlighters, scissors, paperclips and sticky notes. It also has a pull-out drawer to keep small miscellaneous items organized.
The size of this organizer makes it perfect for small desks, as it won't take up too much room. On summer breaks when it's not being used to organize homework supplies it can also double as a makeup organizer. This organizer is also part of a line of desk gear so the set can be expanded to dress up her desk into the perfect workspace. A gift like this will not only make a young girl feel more at home in her workspace but will also show the value of staying organized for the purpose of productivity.
Pros
Durable and long-lasting

Available in multiple colors

Separated organizational compartments

Promotes a productive workspace
Cons
Compartments not adjustable
16.
Vlando Jewellery Box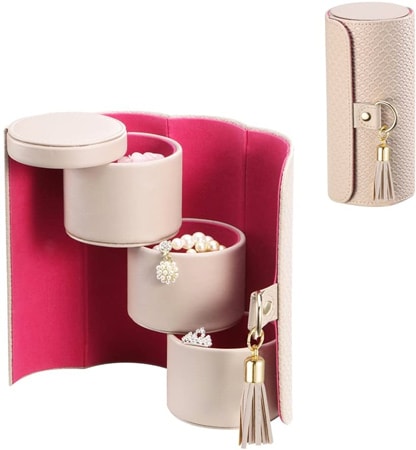 Why we like it: Keep her jewelry and special treasures safe with a travel jewelry box.
By 12-years-old many girls have amassed a collection of jewelry that they have been gifted and often need somewhere to keep it. The Vlando Jewellery Box is ideal for 12-year-olds as it has a simple, easy to open compact design with several different compartments. The roll design is unique, neat and functional.
This storage solution could be gifted alongside some jewelry or by itself and is ideal for travelling or using for overnight stays and sleepovers too. If the 12-year-old you're buying for has a collection of jewelry that she needs to keep safe and tidy then the Vlando Jewellery Box makes a good, practical gift.
Pros
Simple compact design
Easy to travel with
Easy zip fastening
Special compartments
Cons
Stand-alone product, cannot add compartments
17.
Hasbro Speak Out Kids vs Parents Game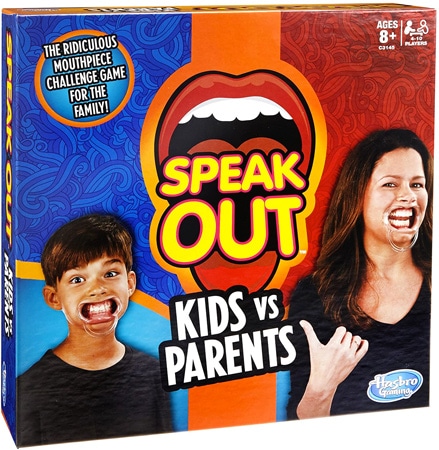 Why we like it: Share time and laughter as a family with this guess the phrase game.
Playing games together is a great way to encourage older children to continue to spend time with their family and keep communication channels open and relationships close. As girls head towards the teenage years they often become much more independent and finding ways to spend time with the family can become more complicated but playing games is a lovely way to have fun together.
The Hasbro Speak Out Kids vs Parents Game is specially designed to be played as a family and has equipment for both kids and adults. In this game, players wear a mouthpiece that stretches their lips and makes it difficult to talk normally as they attempt to read a card aloud for their teammates to guess what they are saying. This makes a fun, silly addition to a family games night and a great gift for a 12-year-old girl who enjoys playing games with others.
Pros
Various sized mouthpieces
Cards for kids and parents
Improves vocabulary
Increases social skills
Encourages family time
18.
Nike Women's Gym Club Sports Bag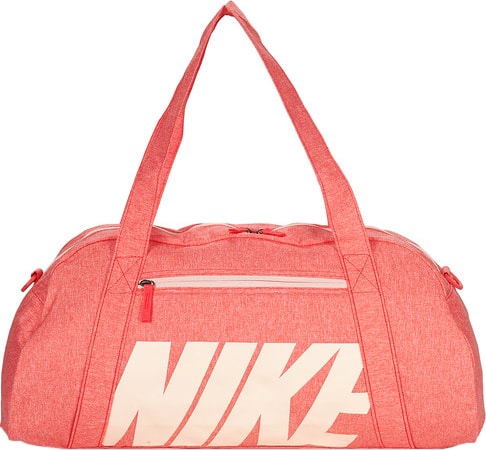 Why we like it: Encourage sports with this practical sports bag from a popular brand.
As 12-year-old girls become more independent they often begin to fill their time with extra-curricular activities, sports, and friends and begin lugging sports kits and spare clothes around with them. A nice, gym bag can be a great practical present to encourage this growing independence and an interest in sports.
The Nike Women's Gym Club Sports Bag is made with durable, water-repellent fabric and is available in a range of colors to suit different tastes. From popular sports brand Nike it also features zipped compartments to keep kit organized and makes a great gift for a busy 12-year-old girl.
Pros
Practical gift
Popular sports brand
Encourages participation in sports
Available in a range of colors
Durable, water-repellant fabric
Cons
More expensive than other brands
19.
Light-Up Roller Skates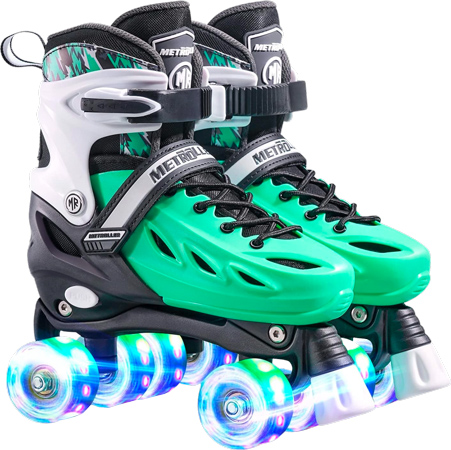 Why we like it:
A light-up pair of roller skates that will get young girls outside, active and participating in new hobbies.
What a fun gift this would be for the 12-year-old you're shopping for! With these light-up roller skates, she'll be the coolest kid rolling around the neighborhood. Roller skating may seem retro to parents but it has made a huge comeback and kids of all ages are getting on board. These skates have a fun twist though. The wheels are decked out with lights that automatically flash when they are moving. There's no need for batteries. That's why kids will love them, but what about parents?
These innovative skates can be adjusted to four different sizes with the push of a button. Not only does that mean these skates will provide the perfect custom fit, but they'll also grow as little feet do. The front of the skates have a built-in toe bark and the frame is reinforced for safety. This is a great gift that will encourage outdoor play and interest in taking up a new fun hobby.
Pros
More stability than rollerblades

Light up wheels

Come in four fun colors

Encourages outdoor play
Cons
Requires protective gear- sold separately
20.
Anker Wireless Charger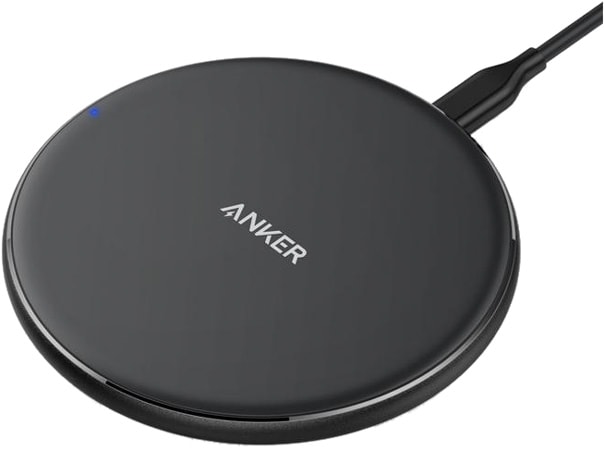 Why we like it: A useful gift which charges a range of devices.
Phones, cameras and tablets are becoming par for the course with 12-year-old girls and with those come plenty of plugs, chargers and cables which often break, get tangled or go missing. The Anker Wireless Charger offers a practical solution for compatible devices, as devices can be charged simply by being placed on top of the pad.
To suit different tastes and room décor the Anker Wireless Charger is available in a range of colors and has an LED display to let you know when devices are finished charging up. This charger is up to 10% faster than comparable models and has the useful feature of being able to charge through cases too so there is no need to remove devices from their protective casing
Pros
Available in a range of colors
LED display
Can charge through cases
10% faster than comparable chargers
Cons
Requires device compatibility
21.
Lego Ideas Ship in Bottle Construction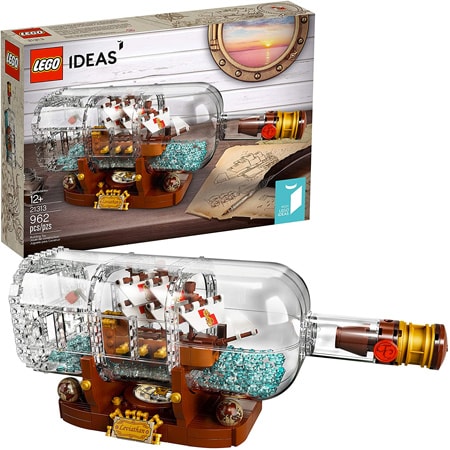 Why we like it: A Lego version of a classic ship in a bottle modeling set.
A ship in a bottle is a classic modeling set design, representing challenge, skill and perseverance. This Lego version of the classic ship in a bottle set offers all of this alongside the opportunity to improve Lego construction skills, concentration and dexterity.
The Lego Ideas Ship in Bottle Construction set includes full instructions which will allow a 12-year-old girl to master the skill of following instructions and seeing projects through. The sense of pride one feels in finishing a project is encouraged with this set which includes a special display stand so that the finished project can take pride of place in her bedroom!
Pros
Improves construction skills
Encourages concentration and perseverance
Display stand included
Full instructions given
Cons
Lots of small parts; careful storage required
22.
Soft Unicorn Hooded Bathrobe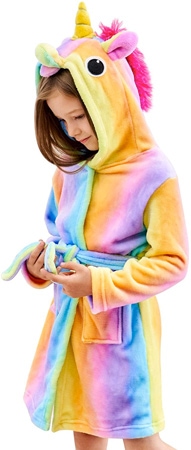 Why we like it: A soft, cozy bathrobe with a popular unicorn design, ideal for snuggling up in at sleepovers.
Sleepovers and cozy nights-in are an important part of a 12-year-old girl's life as she develops her own taste in TV and movies and begins to socialize with friends more independently. Setting aside time to relax also becomes increasingly important as her time is in more demand with school, homework and extra-curricular activities.
The Soft Unicorn Hooded Bathrobe makes an ideal gift for a 12-year-old girl who loves to relax around the house and have movie nights. Made with soft materials the bathrobe is super cozy and the popular unicorn design will delight most 12-year-old girls.
Pros
Available in a range of colors
Soft materials
Popular unicorn design
Ideal for sleepovers
Cons
Synthetic material; 100% polyester
23.
Ravensburger Escape Puzzle Space Observatory (759 Pieces)
Why we like it: An escape room experience in puzzle form.
If you're looking for an unusual gift to encourage a whole host of skills then the Ravensburger Escape Puzzle Space Observatory might make the ideal gift for a 12-year-old girl. With 759 pieces this puzzle is suitably challenging for a 12-year-old and is also a high-quality product.
The puzzle is not only a jigsaw but also offers a host of escape room style challenges within the picture itself. This promotes problem-solving skills and critical thinking as well as encouraging perseverance. The Ravensburger Escape Puzzle Space Observatory is also ideal for completing with others as a social activity.
Pros
759 pieces; suitably challenging for a 12-year-old
Improves spatial awareness
Encourages perseverance
Social activity; can be done with others
Promotes problem-solving skills
Cons
Lots of pieces; requires careful storage
24.
Adidas Fest Bag Tref Shoulder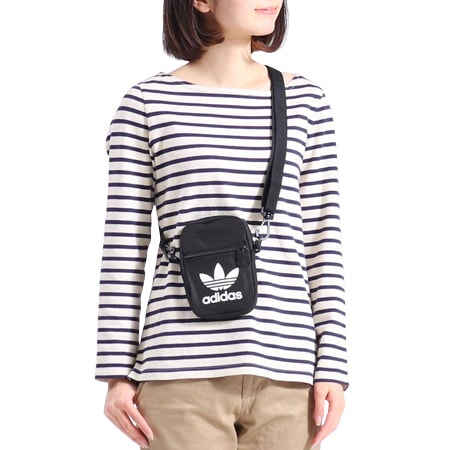 Why we like it: Handy shoulder bag from a popular sports brand ideal for a range of activities.
Ideal for a 12-year-old girl growing in independence and taking part in a range of activities the Adidas Fest Bag Tref Shoulder makes an ideal useful gift. With a removable shoulder strap and zipped pockets, this bag is extremely practical and robust.
Coming from popular sports brand, Adidas, this bag will be well-received by sporty or brand-conscious 12-year-olds. Perfect for storing a phone and purse whilst at school, on outings with friends and out shopping the Adidas Fest Bag Tref Shoulder encourages 12-year-olds to take responsibility for their own belongings.
Pros
Removable shoulder strap
Zipped pockets
Popular sports brand
Encourages independence
25.
Ralph Lauren Perfume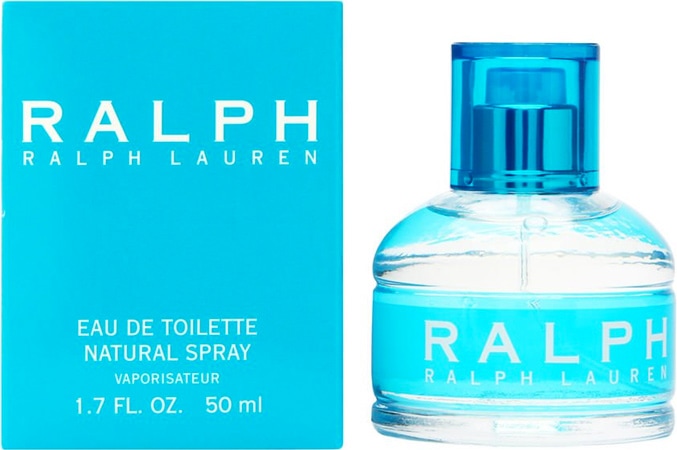 Why we like it: A light, fresh scent from a popular brand ideal for younger girls.
As girls get older, they tend to develop more quickly than boys and you may find that a 12-year-old girl is starting to take an interest in hair, beauty and style. Ralph Lauren is a popular sports and luxury casualwear brand that tends to be popular with this age group. This Ralph Lauren perfume is an Eau de Toilette so it gives a lighter fragrance that may be more suited to younger girls.
With a light, clean scent and easy to use spray bottle this perfume is ideal for 12-year-old girls who are starting to take an interest in beauty and will help to encourage self-care and independence, as well as making a lovely "grown-up" gift option.
Pros
Eau de Toilette for lighter fragrance
Easy to use spray bottle
Popular brand
Light, clean scent
Encourages self-care
Cons
Needs to be used sensibly
26.
Lena String Art Craft Set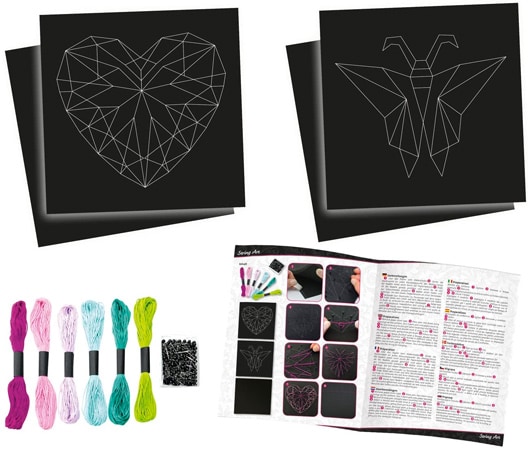 Why we like it: Encourage creative work and concentration with this string craft set.
Many 12-year-olds are still interested in arts and crafts but have often done most of the traditional craft sets, the Lena String Art Craft Set offers something a little bit different whilst still providing all the instructions and equipment needed.
Using specialized pins and boards so that hammers and nails aren't necessary the Lena String Art Craft Set allows a 12-year-old to produce wonderful string art pictures, improving dexterity, concentration and perseverance. This is an ideal project for a 12-year-old to work at independently and produces beautiful results.
Pros
Improves dexterity
Encourages creative work
Promotes concentration and perseverance
No hammer or nails needed
Includes everything needed
Cons
Set includes pins; care required
27.
Shaggy Rainbow Area Rug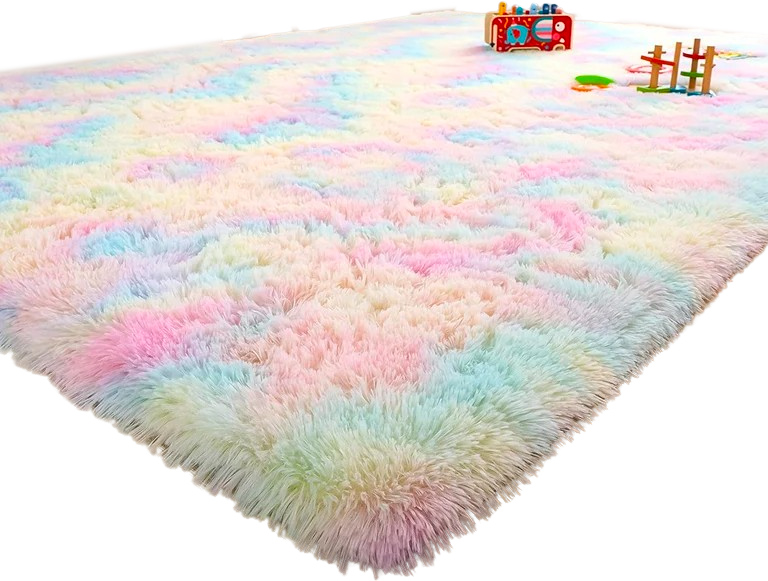 Why we like it:
A shaggy rug full of color that will give a young girl a safe haven that truly reflects her personal style.
This gift is going to instantly give the 12-year-old girl you're shopping for a bedroom makeover. Made of shaggy faux fur, this 4×6 rainbow rug is the perfect bedroom accessory for comfort and style. The super soft texture makes it the ideal place to lounge on the floor to write in her journal, draw in her sketchbook or read her favorite books. The memory foam padding means it will provide more comfort than sitting on a bare floor or using traditional rugs with thin mats.
The rug comes in multiple sizes, up to a massive 8×10. This would also be a great rug option for a playroom where she can have all her friends over for a sleepover. While it can't be machine washed, it is easily spot cleaned with a gentle detergent. If she's asking for a bedroom upgrade, this amazing gift will do the trick.
Pros
Multipurpose and unique design

Memory foam under padding

Creates a cozy atmosphere

Reflects personal style
Final words
As the 12-year-old girl you're buying for heads towards the teenage years you're likely to catch a glimpse of those teenage emotions, which are no joke! These emotions are often intense and contradictory with teenagers loving their parents and family one minute and wanting complete independence the next, wanting to play and be goofy one week and being incredibly serious and mature the next.
12-year-olds are often a mass of contradictions, but these gift ideas have been put together to appeal to both the fun-loving side of 12-year-olds and the rapidly maturing, serious side too. We hope that as you look through the various options here the perfect gift for the 12-year-old girl you're buying for jumps out at you!
Need more inspiration?