At age 17, boys are still growing and changing physically but they're about to start the last stage of adolescence and are getting ready to move into adulthood. Age 17 is a crossroads for boys; whilst they might be thinking about their future and goals, this may also be something that they are putting off.
Adult support continues to be important throughout this year even though 17-year-old boys seem incredibly independent! This growing independence also means 17-year-olds tend to spend more time alone or with peers, so it might be difficult to know what to buy him as a gift. We've put together this guide of the best gift ideas for 17-year-old boys to help you choose a gift that he will love, want, need and use.
1.
Hasbro DropMix Music Gaming System
Why we like it: A fast-paced music mixing game.
If the 17-year-old boy you're buying a gift for is interested in music then the Hasbro DropMix music gaming system might be a good choice for him; it's a fast-paced music game in which you can create incredible mixes. There are three ways to play; freestyle, clash and party mode, which lets friends challenge each other or work as a team.
There are 60 cards included featuring music from popular artists, such as Childish Gambino, Disturbed and Imagine Dragons, and the free mobile app controls the game. This is a great way for friends and family to spend time together around the interest of music and might introduce a 17-year-old boy to DJing and music technology. It's also perfect for parties and family events.
Pros
Fast-paced game
Three ways to play
Music from popular artists included
Free mobile app
Perfect for parties and family events
Cons
App requires compatible devices
2.
Leather Travel Duffel Backpack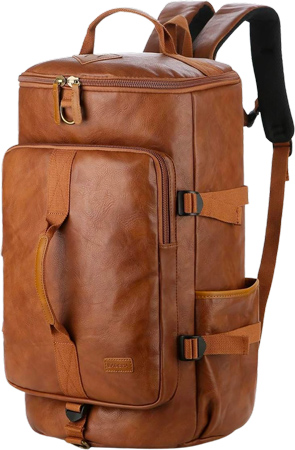 Why we like it:
A stylish convertible bag that can be used for school, travel or the gym.
This gift is perfect for a 17-year-old teen that spends his life on the go. With this stylish and versatile backpack, he'll always have everything he needs with him. Whether he's heading to school, off to the gym or taking a weekend away with friends, there's room in this bag to take all the essentials.
Crafted from soft vegan leather, this bag is a stylish upgrade to the traditional canvas backpacks he was using in his younger years. The bag features a very spacious main compartment that's accessed via the double zippers as well as a quick access front pocket for items like his keys, wallet and phone. Where this bag really stands out is the capability to switch from wearing it as a backpack to carrying it as a duffle bag. This gift will keep the young man you're shopping for organized and always prepared. It's also the ideal bag if he's off to college soon as there's plenty of room to hold all the dirty laundry he's bringing home for mom to do on the weekends.
Pros
Spacious design for easy organization

Vegan-friendly materials

Converts from backpack to duffel bag

Adjustable straps for comfort
Cons
Overstuffing can warp the zippers
3.
Fitbit Alta HR Activity & Fitness Tracker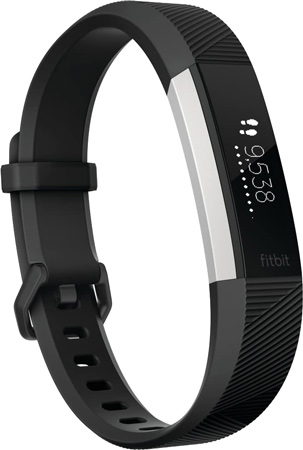 Why we like it: Keep active and healthy with a fitness tracker.
Fitness trackers are increasingly popular and it's really important to encourage good habits in the teenage years, so the Fitbit Alta HR activity and fitness tracker makes a great gift for a 17-year-old boy. It features continuous wrist-based heart rate tracking to help him stay physically fit and healthy.
You can track steps distance calories burned active minutes hourly activity and stationary time as well as your sleep quality. The battery lasts up to seven days so there's no need to worry about charging frequently. With a convenient, slim wristband this fitness tracker is incredibly easy to wear and syncs seamlessly with the Fitbit app to give notifications and encouragement throughout the day.
Pros
Encourages physical health
Wrist-based heart rate tracking
Track steps distance calories and more
Battery lasts up to seven days
Convenient slim wristband
Cons
Requires compatible smartphone to use app
4.
Carhartt Men's Beanie Hat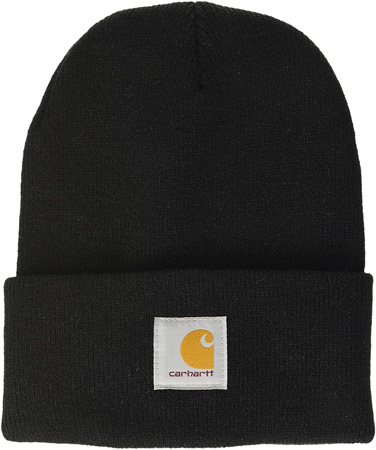 Why we like it: Cool Beanie hat from a high-quality brand.
Beanie hats are cool and fashionable with an added benefit of being warm and cozy for the winter. A winter hat makes a perfect, practical gift for a 17 -year-old boy who is likely to need one for the cold winter months but unlikely to go and buy himself one!
This hat is stylish yet practical and it comes from quality brand, Carhartt. It's available in a range of colors so you can choose the one that suits the boy you're buying a gift for best. This Carhartt men's beanie hat is 100% acrylic so is designed to keep warm whilst looking good.
Pros
Available in a range of colors
One size fits all
Perfect for winter
Quality brand
Fashionable design
5.
Logitech G502 Hero Gaming Mouse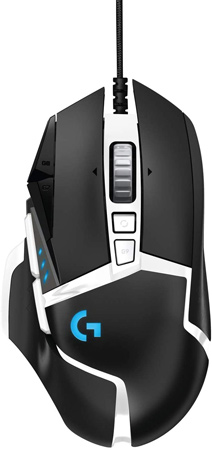 Why we like it: Perfect accessory for gamers.
Many 17-year-old boys are into gaming and it's hard to know what accessories are best to buy for boys with this interest. The Logitech G 502 Hero Gaming Mouse is a great option. With next-generation optical sensors, it has precision tracking and a hyper-fast scroll wheel which makes gaming a breeze.
Since it has been specially designed for use with computer games, it is incredibly functional and the metal tensioning spring system built into the left and right mouse buttons give a crisp clean click feeling with rapid click feedback. It's compatible with a range of operating systems and can be customized to suit the gamer.
Pros
Designed for gaming
Next-generation optical sensors
Hyper-fast scroll wheel
Crisp click feeling
Compatible with a range of operating systems
6.
Stanley Legendary Classic 1.0L Thermos

Why we like it: Great future-proof and practical gift.
As a 17-year-old boy begins to consider his future, he might start thinking about the world of work or college. The Stanley Legendary Classic 1.0L Thermos is ideal for taking along to work, lectures, traveling, sports or camping. FDA approved, all contact services are guaranteed to be BPA free, non-toxic and completely safe, without any metallic taste.
It can keep drinks hot or cold for up to 24 hours and makes the ideal practical gift for a 17-year-old boy. This is something that he will use for years to come regardless of what he does in the future. It is also sustainably made with environmentally responsible manufacturing methods and the company is committed to reducing its carbon footprint. With this in mind, the Stanley is built to last, durable and guaranteed for its lifetime making it a future-proof gift!
Pros
FDA approved
BPA free and non-toxic
Keeps drinks hot or cold for up to 24 hours
Built to last
Environmentally responsible manufacturing methods
7.
Meta Quest 2
Why we like it:
An immersive virtual reality system that lets teens explore new worlds and connect with friends.
A grown-up timepiece is a fantastic gift idea for a The Meta Quest 2 is an amazing VR headset that will transport a 17-year-old into incredible virtual worlds. With its wireless design and intuitive controls, teens can easily immerse themselves in over 500 VR games, experiences and social spaces.
This all-in-one system doesn't require a PC or console. Hand tracking, 3D audio and realistic controllers add to the immersion. A great gift for a 17-year-old who wants to experience the future of gaming technology and cutting-edge VR.
Pros
Wireless and self-contained

Huge library of VR games & apps

Intuitive controls and tracking

High-quality graphics
Cons
Can cause motion sickness
8.
Nike Toiletry Gym Bag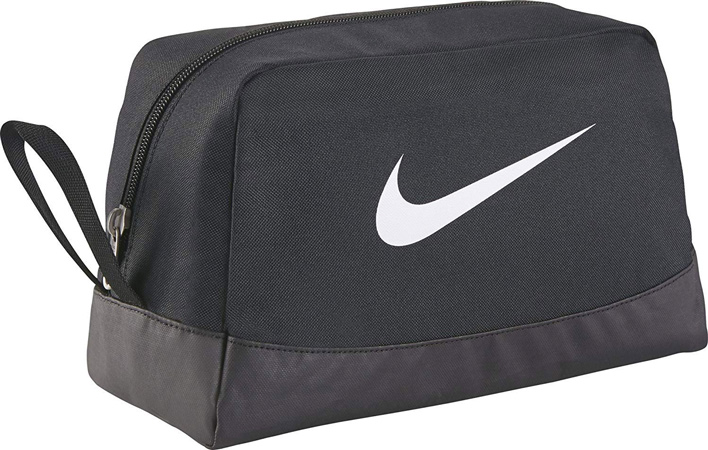 Why we like it: Useful gift for independent teens.
As a 17-year-old gets older and becomes more independent it's likely that he will spend more time away from home whether that's traveling, staying at friend's houses or eventually going off to University or college. The Nike Toiletry Gym Bag is perfect for keeping toiletries organized and easily to hand for both at home and away.
Made with durable and water-repellent material, the sturdy bottom keeps everything dry and a large practical storage space means there's space for everything. It's ideal for carrying in a gym bag and the zipped compartment keeps everything safe. This would make a useful and practical gift for teenagers as they become more independent.
Pros
Practical gift
Ideal for travel or gym
Durable, water repellent material
Zip compartments
Popular sports brand
9.
Paladone Xbox Lamp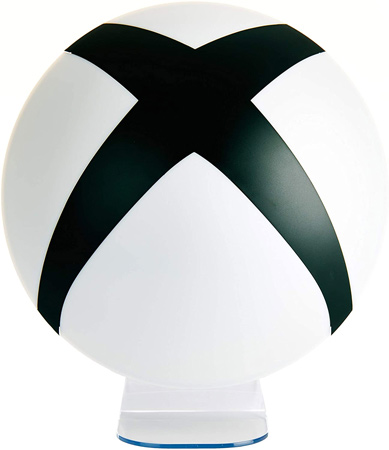 Why we like it: Quirky gift for Xbox fans.
Paladone Xbox lamp makes a great quirky gift for gamers; it's a cool stylish lamp in the shape of the Xbox logo and can be mains USB powered or run on batteries. This light can either be free-standing, with the included detachable base, or wall-mounted so it's suitable for a range of spaces and would make a lovely addition to a 17-year-old boy's bedroom.
This is an officially licensed Xbox product so quality is guaranteed and it's a great way to add some personality to a room. This is a fantastic way to buy a gift related to a teenage boy's interest if you're not sure what games or accessories he already has.
Pros
Officially licensed Xbox product
USB powered or run on batteries
Can be free-standing or wall-mounted
Detachable base included
Perfect for the bedroom
10.
Waboba Wingman Foldable Silicone Disc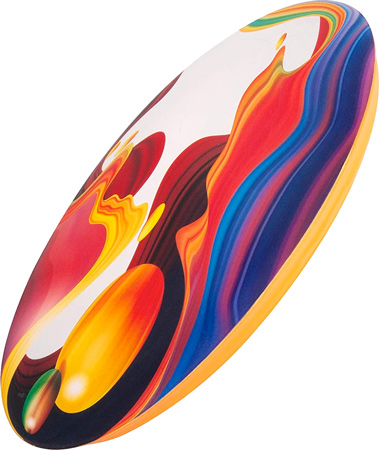 Why we like it: A fun way to keep physically active.
Encouraging physical activity in the teenage years is incredibly important not only does it contribute to physical health but also to mental health and wellbeing. If the 17-year-old boy you're buying a gift for isn't into a certain sport or going to the gym, then the Waboba Wingman Foldable Silicone Disk is a fun way to ensure that he still gets the exercise he needs.
This flying disk is perfect for playing with friends in the park or for use at family events and since it's made with 100% silicone the wingman is soft and easy to fly, and also means that no one will get hurt and nothing will get broken! It's engineered to fly over 130 feet and can be used indoors or outdoors for fun frisbee games.
Pros
Range of different designs available
Encourages physical activity
Suitable for all ages
Soft and easy to fly
Can be used indoors or outdoors
Cons
Not suitable for use in pool; does not float
11.
Beckham Hotel Collection Gel Pillow (2-Pack)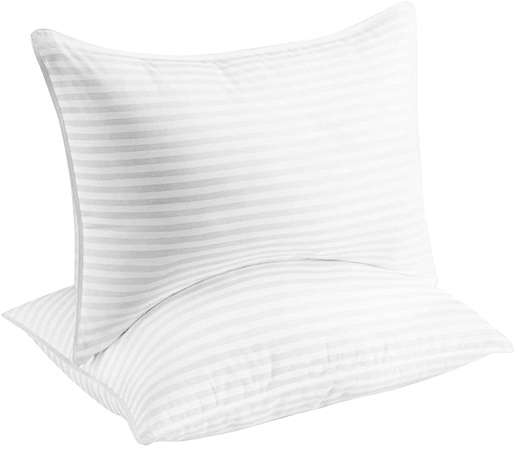 Why we like it: High quality, supportive pillows.
Around about age 17, many boys begin to start taking an interest in making their bedroom more stylish or comfortable and this is definitely something to encourage as he begins to prepare for moving away to university or getting his own place. The Beckham Hotel Collection Gel Pillow 2-Pack is a bit of a splurge but these high-quality pillows will last much longer than their cheap counterparts.
These hypoallergenic pillows offer a comfortable alternative to luxury goose down pillows and the thick core of gel-fiber helps to support the head in a natural position, keeping the body in alignment. These pillows have been made to last, and are conveniently machine washable.
Pros
Hypoallergenic
Comfortable
Supports a natural body alignment
Made to last
Machine washable
12.
Samsung T7 Touch 1 TB Portable SSD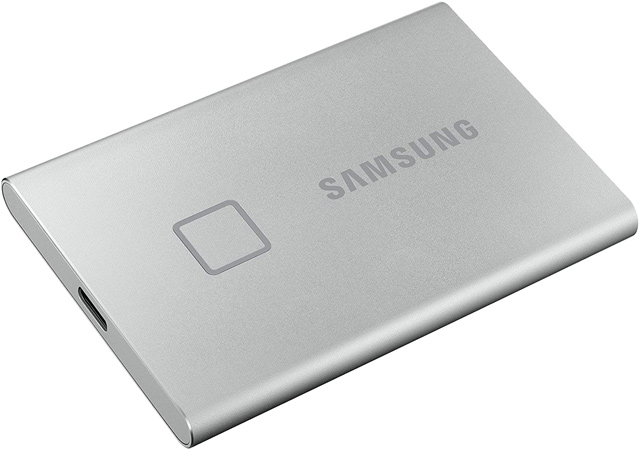 Why we like it: Keep data safe and secure, with this external storage drive.
Many 17-year-old boys are into using computers for music, videos or gaming, and with all this multimedia comes a huge storage need. The Samsung T7 Touch 1 TB Portable SSD is an ideal solution to this with its huge storage capacity and fast read/write speeds. It's up to 9 times faster than external hard drives making it extremely easy to use and with that included USB cables it can connect to PCs, Macs, Androids, Smart TVs and games consoles.
This drive is super secure using fingerprint encryption but is compact and pocket-sized so is easy to transport. It's tough enough to stand up to regular journeys too, thanks to its shock-resistant aluminum housing and reinforced inner frame which protects it from falls up to 6.5 ft high. It's easy to transfer massive files in seconds with this SSD drive, making this a useful gift for a 17-year-old boy who's into computers.
Pros
1 TB storage
9 times faster than external hard drives
Can connect to a range of devices
Fingerprint encryption
Shock-resistant aluminum housing
Cons
Requires compatible devices
13.
Tortilla Wrap Socks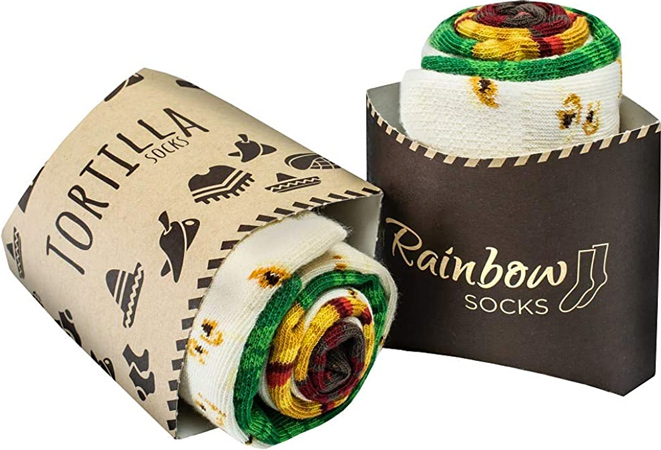 Why we like it: A fun way to give a practical gift.
Socks are a popular, practical gift and are a nice gifting option when you don't know someone especially well but would like to give them a small token gift. The Tortilla Wrap Socks are packaged to look like tortilla wraps, presenting a practical gift in a fun and unique way.
The actual socks included are made in Europe with high-quality cotton and come in bright fashionable designs. The high-cotton count means they are cool, soft and comfortable to wear, they're available in 2 sizes and they make a great gift for both teenagers and adults.
Pros
Practical gift
Fun presentation
Made in Europe
High-quality cotton
Available in 2 sizes
14.
Philips Hue Play White and Color Ambiance Smart Light Bar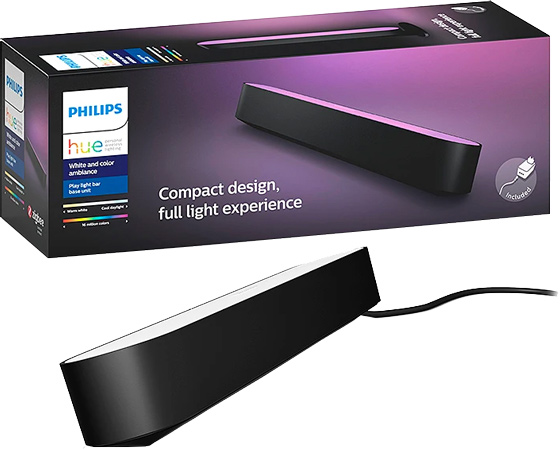 Why we like it: Play with light and color and create an atmosphere with this Smart light bar.
Perfect for fans of technology the Phillips Hue Play White and Color Ambiance Smart Light Bar is great at creating an atmosphere and changing the ambiance of a space. With up to 16 million colors, the customization options are basically limitless!
This is the ideal gift for a 17-year-old boy who enjoys games or movies as it can be synced with pc or smart tv to create lighting effects matched to the movie you're watching or the game you're playing. The light bar is compatible with Alexa, Google Assistant and Apple HomeKit so you can control the lighting with your voice too.
Pros
16 million colors
Syncs with PC or Smart TV
Creates lighting effects based on movies/games
Compatible with Alexa, Google Assistant and Apple HomeKit
Cons
Requires Philips hue bridge (sold separately) for smart control
15.
HyperX Wrist Rest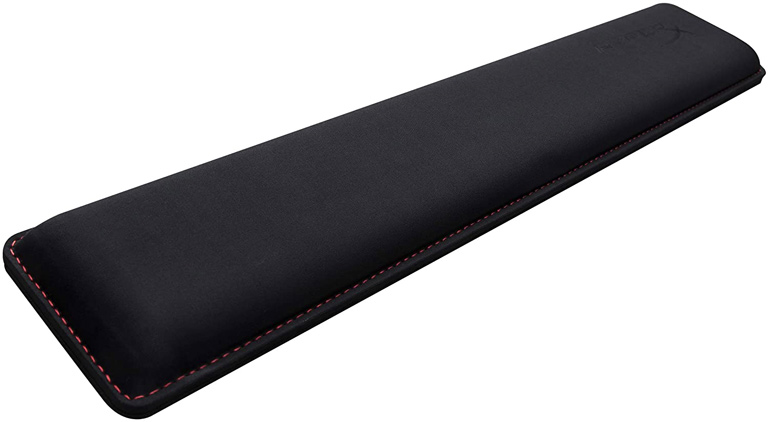 Why we like it: Comfortable wrist rest for easy gaming.
A comfortable wrist rest might make the ideal gift for a 17-year-old boy who's into gaming or works on the computer a lot. The HyperX Wrist Rest is designed with gaming specifically in mind allowing the wrists to be comfortably supported in a neutral position whilst using the keyboard to help prevent repetitive strain.
With cool gel memory foam and a stable anti-slip grip, this offers the ultimate in comfort whilst also being built to last and incredibly durable. This wrist rest has anti-fray stitching to keep it looking new and performing well for years to come. A great, practical gift for a 17-year-old.
Pros
Ideal for gaming
Neutral wrist support
Cool gel memory foam
Anti-slip grip
Durable
16.
Sonic Bomb Extra Loud Alarm Clock with Bed Shaker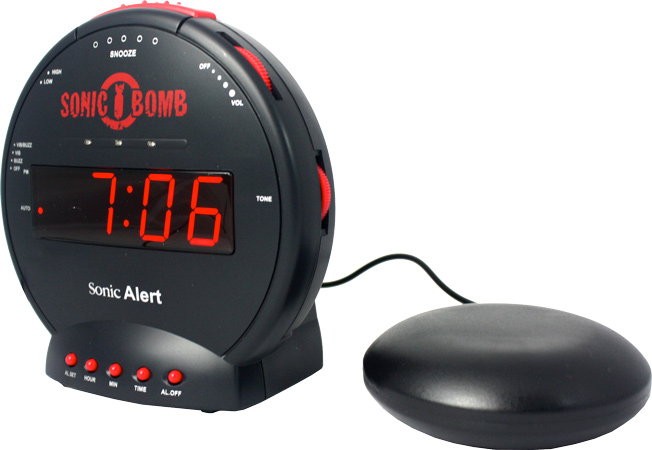 Why we like it: There's no sleeping through this alarm!
Teenagers have a bit of a reputation for struggling to get out of bed, and this makes sense when we consider the physical and mental growth that's still going on at this age which means the body needs plenty of rest. If the 17-year-old boy you're buying a gift for struggles to get out of bed in the morning then the Sonic Bomb Extra Loud Alarm Clock with Bed Shaker will make a great novelty gift.
This is a product that does exactly what it says; it really is an extra loud alarm clock, reaching 85 dB. You can program 2 alarms to sound for between 1 and 59 minutes. There is a snooze function but the alarm comes with a shaker pad to place under the pillow to help shake him out of bed!
Pros
Night vision display
Up to 85 db alarm
2 programmable alarms
Snooze function
Comes with shaker pad
17.
Instant Table Tennis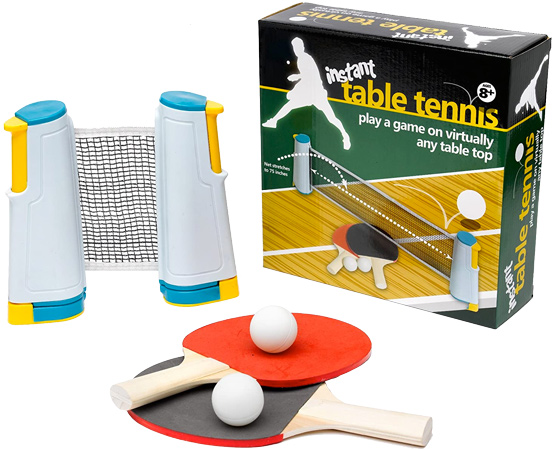 Why we like it: Play Table Tennis on any table!
Table tennis is a social hobby for 17-year-old letting them build rapport with others, and talk as they play. This clever set allows you to play a game on virtually any tabletop; it's designed so that posts simply clamp onto any table edge and an adjustable net stretches out when pulled.
Instant Table Tennis is ideal for taking along to parties or family events and helps people of all ages find something to do together. This set comes with two quality bats and balls so it's ready to use straight away.
Pros
Social hobby
Play on any tabletop
Ideal for parties or events
Comes with 2 bats and balls
Cons
Need space to move around and play
18.
Makita Home Repair Kit (227 Pieces)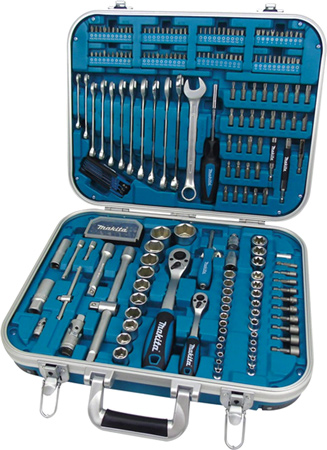 Why we like it: Encourage responsibility and independence with this practical gift.
As a 17-year-old boy gets ready to leave home it's important to encourage responsibility and independence; this practical gift will let you do just that. The Makita home repair kit has 227 pieces for odd jobs around the home. It comes in a quality carry case making it simple to find the tools and parts you need for any job as well as making the kit easily portable.
This kit will make a practical gift for a 17-year-old boy to use both now, as he learns to make basic home repairs, and into the future as he can take the kit with him when he leaves home.
Pros
Practical gift
Encourage independence
227 pieces
Quality carry case
Ideal for the future
Cons
Additional tools required for some projects
19.
Couchmaster CYCON² Couch Gaming Desk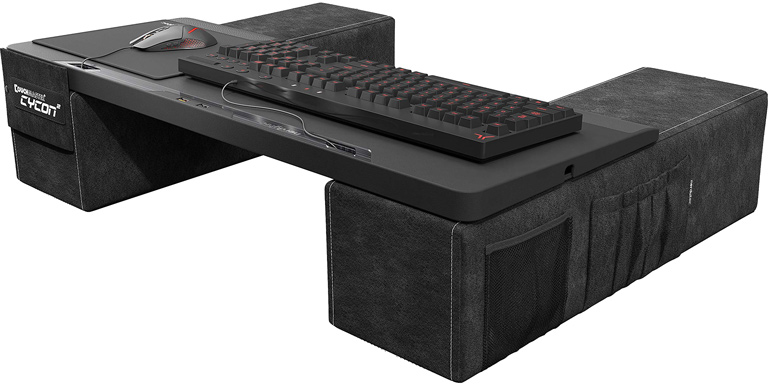 Why we like it: Relax and game from the comfort of the sofa.
Many 17-year-old boys love gaming as a hobby but it can get uncomfortable sitting at a desk for hours on end! The Couchmaster CYCON² Couch Gaming desk allows you to gain from the comfort of your sofa. This couch desk has 6 USB 3.0 ports, including a quick charging port. Made with high-quality materials maximum comfort is guaranteed.
The memory foam side support cushions make this an ergonomic design, helping to encourage a good, but relaxed posture. The cable management system is a nice touch, keeping wires safely stowed away as you play whilst also delivering additional power through the included power supply unit. The company is committed to making more sustainable and eco-friendly products and as such, the support board is made of high-quality recycled plastic material.
Pros
Ideal for gamers
6 USB ports
Memory foam cushions
Power supply unit included
Recycled plastic
Cons
Only USB 3.0 ports; not compatible with all devices
20.
Floor Lamp with Shelves
Why we like it: A multi-functional lamp with voice controls and adjustable lighting to create the perfect atmosphere in a teen's bedroom.
This unique floor lamp isn't just a light source, it also provides useful shelving space. The modern style will blend into any décor and the smart features allow a 17-year-old to control it by voice, app or touch.
This lamp conveniently combines storage with high-tech lighting effects perfect for a 17-year-old looking to customize their space. Great for encouraging self-expression and creativity.
Pros
Shelving and lamp in one
Voice, app and touch controls
Adjustable lighting modes
Anti-glare for eye health
21.
Leather Refillable Travel Journal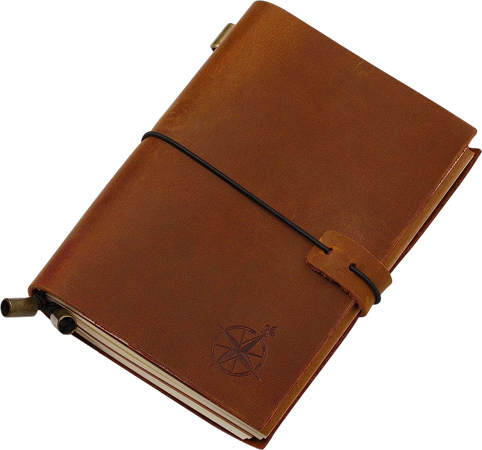 Why we like it:
A thoughtful gift that will promote personal growth and improved mental health through journaling.
If you're looking for a meaningful gift for a 17-year-old boy, this leather journal will serve many purposes as he records and reflects on his life as he grows. It can be used as a daily diary to keep track of his goals and accomplishments, as an agenda to plan his days or as a travel journal as he explores the world and discovers who he is. Made using full-grain leather that will look even better when it's aged, this is a gift he'll keep with him for a lifetime. Plus the refillable design means multiple notebooks can be stored inside so he'll never run out of room for all his thoughts.
Journalling promotes self-expression and personal growth as well as strengthening emotional intelligence. It also improves mental health as he learns to articulate his worries, emotions and ambitions in a constructive way. A gift like this will be a treasure he can look back on to see how far he's come on his journey to becoming the man he wants to be.
Pros
Develops emotional intelligence

Improves mental health

Keepsake gift

Refillable design

Available in three sizes
Cons
Notebook bindings don't lay flat
22.
Bcozzy Chin Supporting Travel Pillow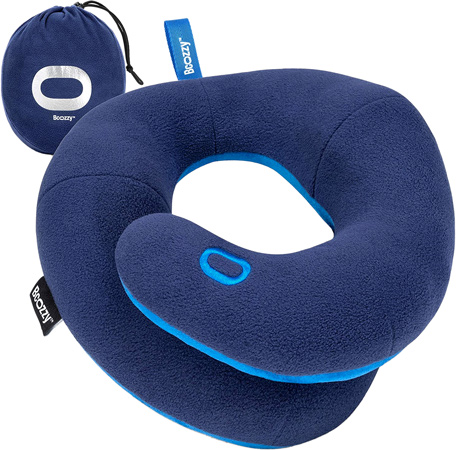 Why we like it: Practical, useful gift, ideal for travel.
A travel pillow makes a great gift for a 17-year-old boy who will often find himself taking longer car rides, bus or train journeys, and as he gets older maybe traveling abroad for holidays with friends. The Bcozzy Chin Supporting Travel Pillow makes a great useful and practical gift as it can be used in a range of different travel scenarios. The original patented design is curved and changes shape to fit the back of the neck and keep the head in a comfortable position throughout use.
The built-in snap strap is incredibly useful, making it easy to hang the travel pillow wherever you go, so it can be secured to luggage like a backpack or cabin bag. It's also incredibly easy to clean which makes it convenient and practical. This travel pillow comes in three different sizes And a range of colors so you can choose the size and color that will suit the 17-year-old boy you're getting a gift for.
Pros
Range of colors
Designed for traveling
Changes shape
Built-in snap strap
Range of sizes
Cons
May only be used occasionally
23.
Luxury Bolt Action Pen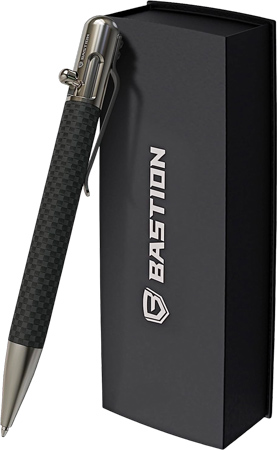 Why we like it:
A high-quality carbon fiber pen with life-saving features, literally.
Here's a great gift idea if you're trying to find something unique for a 17-year-old boy that always likes to be prepared for whatever life throws his way. This sleek pen, Made by Bastion, does more than just provide a smooth writing experience, it may even save his life one day. Unlike most high-end pens that are made with a stainless steel body, this one is crafted from carbon fiber, a material much stronger than stainless steel. It's so strong that with moderate force this pen is designed to double as a glass breaker in case of emergencies.
A pen, much like a watch, is a status symbol and this pen is going to let the world know he has style. Every time he's using it to take notes in school or sign papers at work, he'll be turning heads at how beautiful it is. Plus, with the bolt action nib retractor, he'll never have to worry about ink leaks ruining the inside of his bag or pockets.
Pros
Sleek design suitable for a workplace

Carbon fiber body construction

Refillable ink cartridges

Doubles as a glass breaker for emergencies
Cons
Requires specific refill ink cartridges
24.
Tabletop Billiards Game

Why we like it: Great for parties and events, this set is ideal for all ages.
Billiards is a great way to get people from different age groups to interact and playing together so this Tabletop Billiard Game is ideal for parties and family events. It's fun for the whole family, can be used on most flat surfaces and weighs only 4.4 lbs so is easily transportable.
This mini-game comes with all the accessories needed for a game of pool or snooker; it has 2 cues, 16 mini balls, a triangle rack and chalk. This would make a great gift for a sociable 17-year-old!
Pros
Perfect for events and parties
Accessible to all ages
Can be used on any flat surface
Only weighs 2 lbs
Comes with all accessories
Cons
Not standard-sized equipment
25.
Tomtoc Laptop Shoulder Bag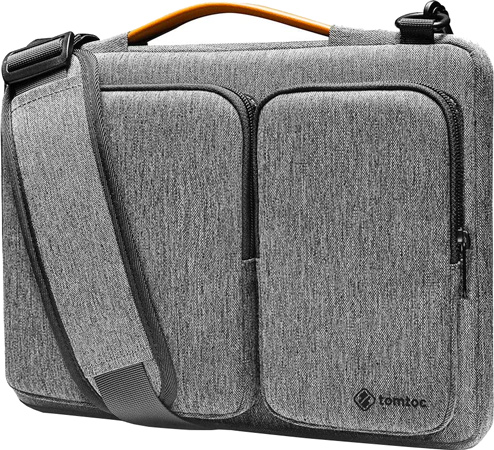 Why we like it: Super-lightweight laptop bag which makes the ideal practical gift.
A laptop bag makes a wonderful practical present for a 17-year-old boy who is likely to need his own computer to transport to and from school or college, the library, or even just to friends' houses for gaming fun! The Tomtoc Laptop Shoulder Bag is a super-lightweight bag that makes it easy and ergonomic to carry with either the handle or the shoulder strap.
This product can also be used as a laptop sleeve inside another bag making it a really versatile option. The patented CornerArmor design protects laptops from impact helping the tech to stand up to a teenage lifestyle and the two front pockets are ideal for storing charger cables and accessories.
Pros
Available in several colors
Super lightweight
Handle or carry strap
Can be used as a laptop sleeve
Two front pockets for accessories
26.
Fossil Men's Machine Stainless Steel Watch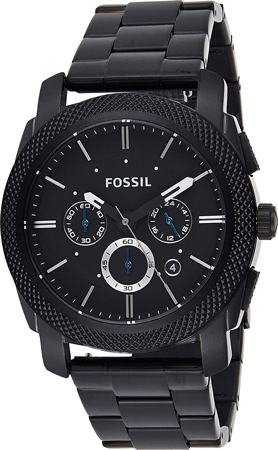 Why we like it: A classic looking watch that's robust enough for a teenager.
A fashionable, classic watch makes a lovely special gift for a 17-year-old boy as it is something that he can keep and use for years to come. The Fossil Men's Machine Stainless Steel Watch is a minimalist analog watch with an elegant design that will see a boy through the remainder of the teenage years and well into adulthood.
The watch is water-resistant, and the mineral glass of the dial window is particularly resistant to scratches meaning that it's perfect for everyday wear and can stand up to a teenage lifestyle too! The wrist strap is interchangeable so can be replaced if needed or used to give the watch a new look when desired.
Pros
Minimalist, elegant design
Chronograph quartz movement
5 ATM water-resistant
Scratch-resistant glass
Cons
Requires specialized battery changing
27.
Havit RGB Headphone Stand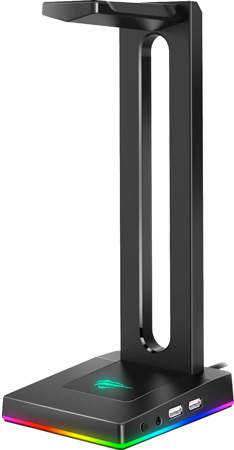 Why we like it: Ideal accessory for teenage gamers.
The Havit RGB Headphone Stand is the ideal stand to rest headphones or headsets on when not in use. This helps keep them safe as well as making a fantastic display piece as part of a gaming setup. The non-slip rubber base ensures that the stand will not slip or tip over and the light modes make it look extremely sleek and professional.
This headphone stand offers various lighting modes, so you can create a cool gaming atmosphere or match it with other computer accessories such as the keyboard; you can easily change the lighting modes or turn off the light at the touch of a button. This is the ideal accessory for 17-year-old boys who enjoy gaming and having a smart gaming setup.
Pros
Ideal for gamers
Non-slip rubber base
Can be used to display headphones
Looks sleek and professional
Lights up
Final words
As a 17-year-old boy hurtles towards adulthood it's a good idea to encourage independence, responsibility and skills he will need throughout life, but it's also really important to counter this with encouraging enjoyment, downtime and hobbies. Too much pressure can lead to anxiety or depression so encouraging balance in life is important.
We've put together this list of gift ideas for 17-year-old boys with balance in mind so whilst there are some more practical, mature gifts there are also some that encourage interests like gaming which are really popular with teenage boys. Buying a gift to suit his interests helps to communicate that you value his enjoyment, but equally a practical gift communicates that you see him as mature and grown-up. So, we hope that this list helps you find a gift that will suit the 17-year-old boy you're looking to buy a gift for.
Need more inspiration?