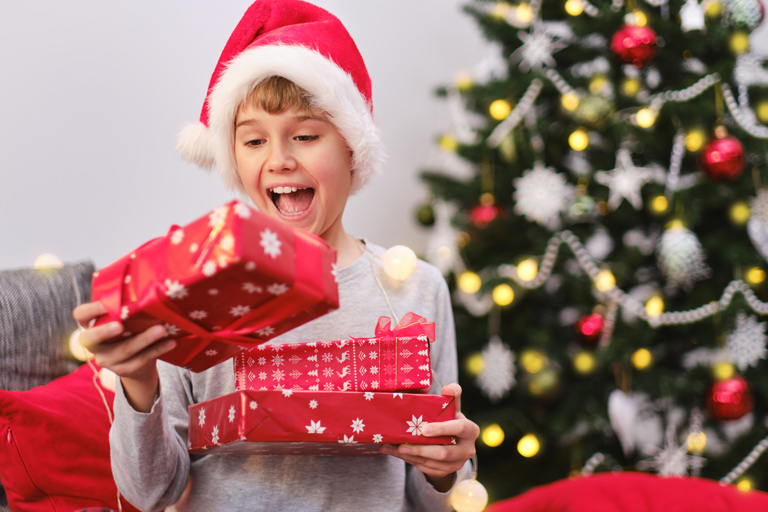 Christmas morning is fast approaching. If you're not done with your holiday shopping and you're stuck deciding what to get the 9-year-old boy in your life, we've got the nudge you're looking for. Our expertly curated list of 15 unforgettable Christmas surprises for 9-year-old boys is tailored to appeal to the interests and passions of growing preteens.
From brain-challenging puzzles to exciting outdoor toys, our selection covers it all. Of course, the list wouldn't be complete without gaming gear and video game-inspired decor. With this list, you can be sure he'll be eager to tell all his friends about his cool new gift from you.
1.
Levitating Moon Night Light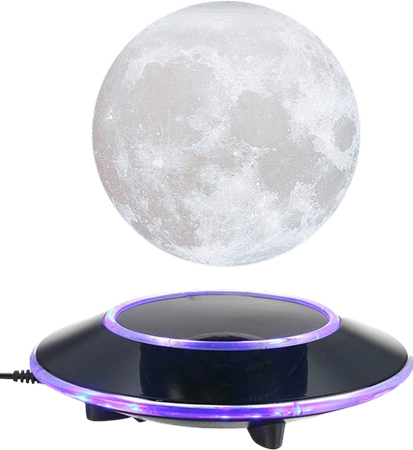 For the 9-year-old boy on your Christmas list who's captivated by the wonders of the universe, this levitating moon lamp is sure to be a gift he wants. Suspended in mid-air through magnetism, the moon sphere rotates and showcases detailed lunar patterns, just like the real moon. With the ability to shift between shades of warm and white light, it provides a calming ambiance to his room.
The soft glow would make a great companion for nighttime reading or watching his favorite TV shows in his room. This unique night light is an amazing gift idea for any young boy inspired by the beauty of the universe.
2.
Video Game Art Prints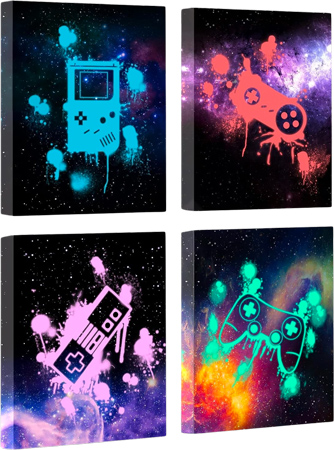 If you're shopping for a 9-year-old boy who loves video games, this Christmas gift is going to be a winner. This set of four canvas wall art pieces showcase video game-inspired designs with a cool graffiti style. The vibrant colors and energetic design bring a lively touch to his room, showing off his passion for gaming.
Arranged together or spread throughout his space, these canvases transform his room into a dedicated gaming zone. This is a gift that will bring a fresh and youthful approach to room decor, making it a place that truly reflects him and his personal style.
3.
Collapsible Basketball Laundry Basket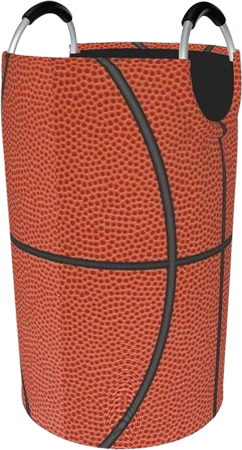 The 9-year-old boy with a passion for sports will light up when he receives this Christmas gift. This laundry basket features a basketball design, turning an everyday item into an eye-catching part of his room decor. It offers a generous 82-liter capacity, suitable for holding laundry, toys, or even sports equipment. The high-density Oxford fabric and polyethylene baseboard make this a more sturdy option than other baskets on the market.
For storage, the baseboard can be removed and the basket can be folded flat, which also makes it great for travel. The strong aluminum handles are lined with soft cushioned grips making transporting the basket easy, even for young boys. This gift will get all the clutter off the floor while showing the world he loves all things sports. If you're shopping for a practical gift that he'll love, this gift is a slam dunk.
4.
Huge Art Set Case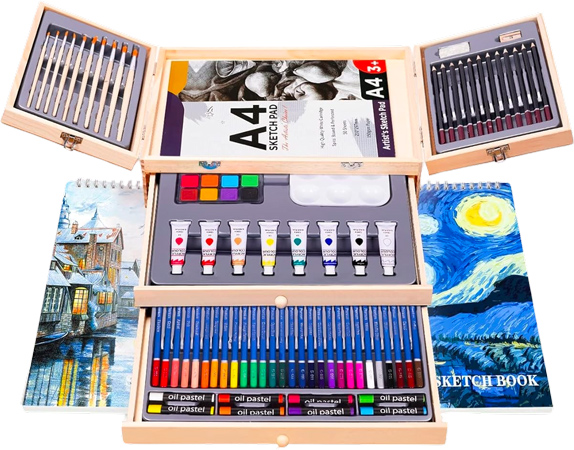 If you're shopping for a 9-year-old artist this Christmas season, this huge art set is going to have him eager to get to work on his next masterpiece. With an extensive collection of 85 art essentials, this set is perfect for young creatives. It features three quality drawing pads that are ideal for sketching or painting. The set also provides an array of 12 sketching pencils, 28 vibrant watercolor pencils, 12 watercolor pastels and 8 acrylic paints to bring his artwork to life.
For detailed work, he'll appreciate the 10 artist brushes and 8 oil pastels, along with practical tools like a palette, an eraser and a pencil sharpener. Everything comes neatly organized in a durable wooden storage case, ensuring he has a dedicated space for each piece. This amazing art set will inspire him to explore various art mediums and further develop his artistic skills.
5.
Art Supply Desk Organizer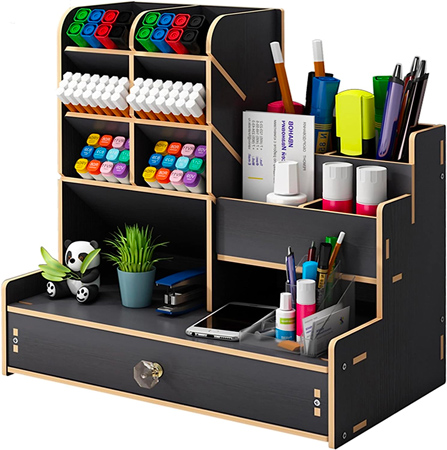 The 9-year-old boy on your Christmas list with a love for art and organization will appreciate this desktop supply organizer. Made from sturdy, eco-friendly wood, it's designed to be a durable addition to his workspace, keeping his art supplies or school essentials neatly arranged.
This organizer features nine tilt-out compartments and nine flat-bottom slots, ensuring all his pens, pencils, markers and crayons have a designated place. It also has a pull-out drawer for smaller items or charging cables. This is a thoughtful gift that will make sure his workspace stays organized and clutter-free, making his creative or study sessions more efficient and enjoyable.
6.
L Shape Work Desk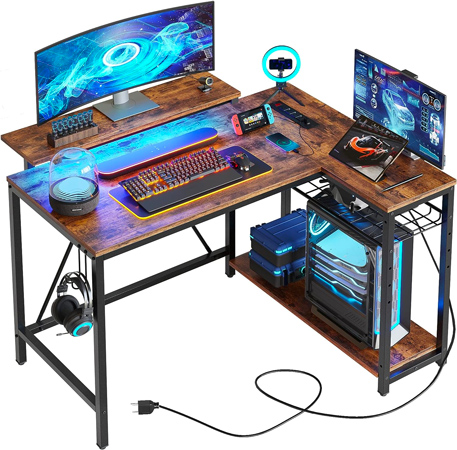 Shopping for a 9-year-old boy this Christmas who needs an upgrade to his workspace? This versatile and attractive desk is what you're looking for. Designed with functionality in mind, it features four built-in AC ports and four USB charging ports, allowing him to keep all his devices charged and within easy reach. The spacious surface offers plenty of room for his books, crafts, or gaming gear.
The reversible design allows for flexibility in room placement, accommodating different room layouts. Made with quality materials, this desk is not only practical but also durable so it will last him through high school. For a young boy looking to have a comfortable space for study, creativity, or play, this desk is a great Christmas gift that he'll use every day.
7.
Desk Lamp with Clock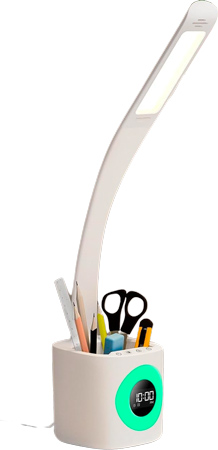 This Christmas, surprise the 9-year-old boy on your list with a multi-functional desk lamp that elevates his workspace or study area. This compact lamp is USB chargeable, so there's no need for it to be near a wall outlet. It provides customizable lighting options with five distinct brightness levels and four color modes, ranging from a crisp daylight setting to a cozy warm light.
The base not only serves as a storage spot for his pens, pencils, and highlighters but also doubles as a digital alarm clock that provides eight different ambient colors. The alarm can help him time his study sessions so he can develop better time management and the color options can serve as an attractive night light. This portable light would make a great addition to his desk, nightstand or his favorite reading nook.
8.
USB Charging Headphone Stand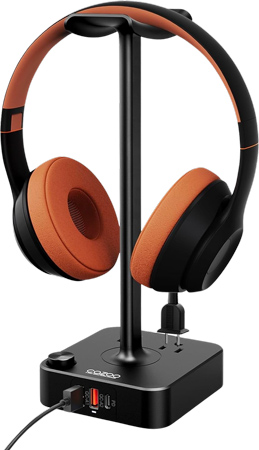 If you're looking to find a Christmas gift that will impress the 9-year-old boy on your list, this headphone stand with built-in chargers is an excellent choice. Built specifically for gamers and tech enthusiasts, this stand offers a designated place to hang headphones, keeping them safe from wear and tear while also decluttering his space.
The base of the stand features three USB ports, allowing him to easily charge his headphones and other tech gadgets he uses for study or gaming time. The compact and minimalist design will not only look great on his desk but will also take up little space while keeping his expensive headphones safe from damage.
9.
Indoor and Outdoor Tennis Game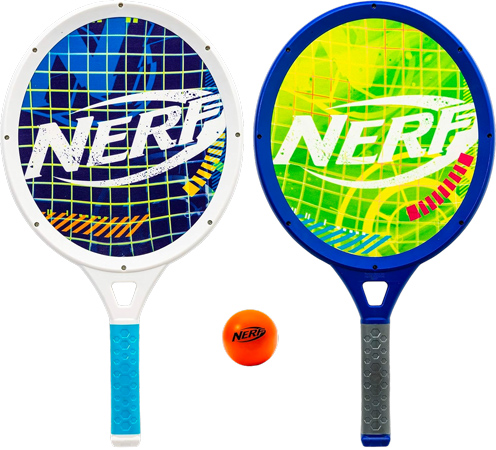 For the active 9-year-old boy on your Christmas list, this tennis set by Nerf will deliver hours of fun. Designed for ease of use and durability, the set includes two oversized tennis rackets and one foam ball. The large rackets make it easier to hit the ball so it's a great way to introduce a young boy to the sport.
This game is great for playing in the driveway, backyard or for taking to the park. The soft, foam ball even makes it safe to play indoors. Not only is it screen-free playtime but it also improves his hand-eye coordination and engages him in physical activity. Plus, it's Nerf and what young boy doesn't want Nerf toys? He's going to love this gift.
10.
Sport Duffel Bag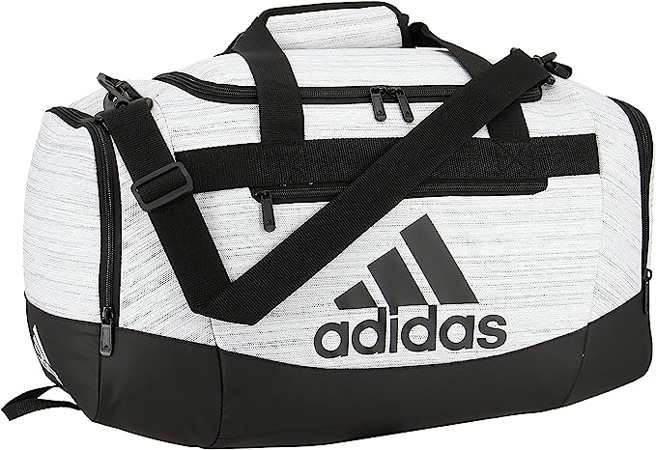 If you're looking for a gift for the 9-year-old boy on your Christmas list who's always on the go, the Adidas Defender small duffel bag is a great choice. This duffel bag is thoughtfully designed with lots of space, making it perfect for packing sports gear, school items, or sleepover essentials. Multiple zippered pockets allow him to keep his belongings organized and within easy reach.
The bag's adjustable strap ensures a comfortable fit tailored to his small frame. Whether he's gearing up for a soccer game or prepping for a family trip, this duffel bag meets his every need. With its blend of functionality and bold style, this fashionable duffel is sure to become a favorite in his daily routine.
11.
Beginner Cupronickel Flute Set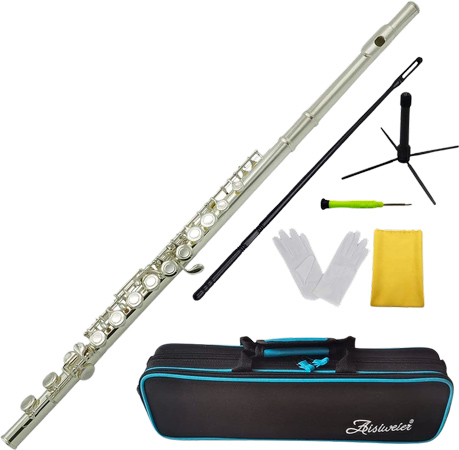 This Christmas, set the stage for a musical journey for the 9-year-old boy on your list with this beginner flute set. Specifically made for newcomers, this instrument offers an easy entry into the world of wind instruments. Made from genuine cupronickel, it promises longevity while producing a beautiful and clear tone.
The high-quality material means it's designed for durability, even in the hands of an enthusiastic young learner. The set also comes with a travel case and cleaning tools. If the youngster you're shopping for is looking to pick up a musical hobby, this flute could be the start of a lifelong love of classical music.
12.
3D Brainteaser Puzzle Game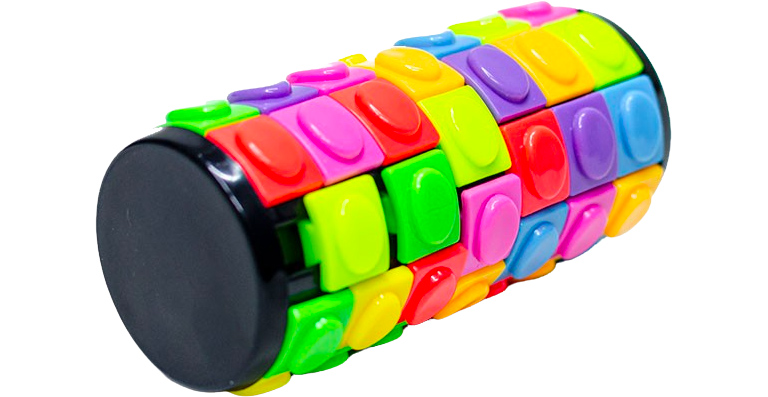 Gift the 9-year-old boy on your list a brain-challenging surprise this Christmas with this 3D brainteaser game. Designed to stimulate and test spatial reasoning, it promises hours of intellectual engagement as he works to align each piece to solve the puzzle. With 120 colorful and moveable puzzle pieces, there will be a ton of challenges that will push him to think critically while still having fun.
Perfect for developing patience, perseverance and enhancing problem-solving skills, this game stands out as an educational yet entertaining gift choice. Compact and travel-friendly, he can carry it on the go, making it a great companion for family trips or quiet moments at home. If the little genius you know loves to test his intelligence, he'll meet his match with this Christmas gift.
13.
Dinosaur Beginner Lightweight Boomerang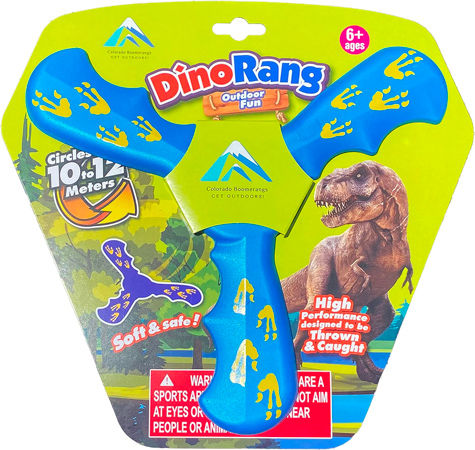 This Christmas, surprise the 9-year-old boy in your life with an engaging outdoor toy that merges fun with skill-building. This dinosaur-themed boomerang is specifically designed for young throwers. The lightweight construction delivers an effortless and controlled throw, allowing him to master the art of boomerang tossing.
Kind of like a frisbee, but better, he'll be able to play catch with himself as he learns to get the boomerang to return to him. The visual guide that comes with this cool toy will teach him step-by-step how to properly launch the boomerang to make sure it comes back every time. Not only is this a great way to get outdoor activity time but it's also an impressive skill he can show off to his friends and family.
14.
Police Robot Building Set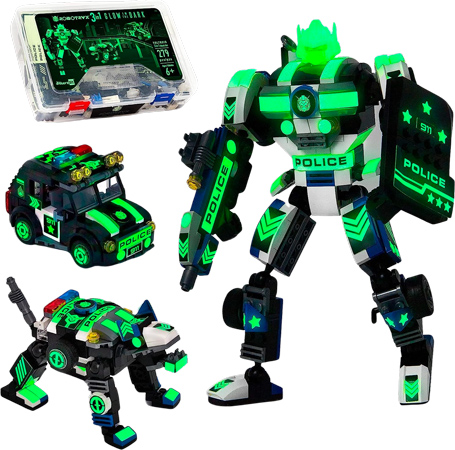 If you've got a 9-year-old boy in your life who loves action figures and building things, this Christmas gift is going to be the perfect fit. This 279-piece building set will allow him to build his very own action-figure superhero. Voltroid is a policeman superhero that morphs into three awesome forms. He can be a police robot, a K-9 unit, or a police car.
This set gets an upgrade from traditional interlocking building sets with the included glow-in-the-dark stickers and headpieces. Once he puts together his mega robot he can decorate it how he wants and watch the magic happen when the lights go out. Even the included plastic storage case glows in the dark. This toy is a fantastic way for him to work on his problem-solving skills, develop creativity and engage in imaginative play.
15.
Rock Tumbler Starter Set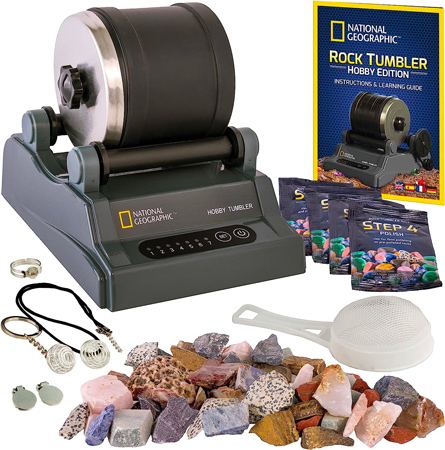 Gift the 9-year-old boy in your life an up-close look at the fascinating world of geology this Christmas with this rock tumbler kit. With this awesome gift he'll get a deep dive into the fascinating process of rock polishing and watch raw gemstones transform into shining, beautiful pieces.
The kit comes complete with everything he'll need, from rough gemstones to four polishing grits. As he follows each step, he'll learn patience and be fascinated at the transformation of simple stones into polished gems. As he uses his tumbler, not only will he develop an appreciation for geology, but he'll also gain a sense of accomplishment seeing his efforts result in precious treasures he can keep forever.
Need more inspiration?