16-year-olds are at a developmental stage where they can bring both an overwhelming sense of pride and a whole heap of stress and frustration to their friends and family. Whilst it's not easy to deal with a teenager's rudeness, laziness or grumpiness, these are often short-lived and developmental milestones! So, try to roll with it and focus on the joy that 16-year olds can bring too as they grow up, become their own person, hone in on their interests and accomplish all manner of things. 16-year-old girls may be more mature than boys of a similar age, and able to interact with and form friendship relationships with adults in their lives.
However, buying a gift for a 16-year-old girl can be a little complicated, as trying to guess what to buy can leave you overwhelmed, wondering whether to just give money or whether the gift you've selected is something she will want, like or use. We've put together a list of suggestions that a 16-year-old will be happy to receive to help you as you consider what to buy;
1.
Fujifilm X-A5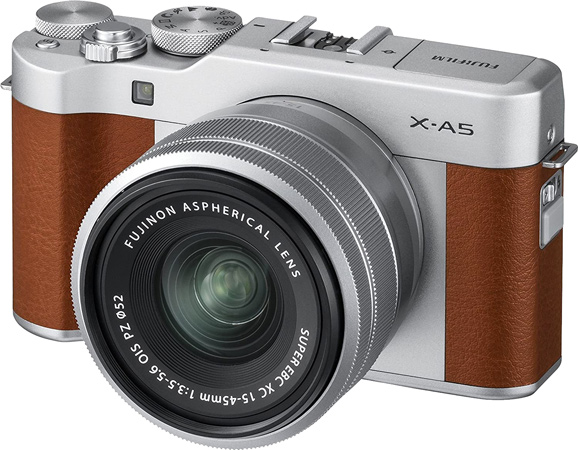 Why we like it: A high-end, high-quality camera which looks the part too.
If the 16-year-old girl you're looking to buy a gift for is a budding photographer then buying a high-end camera is a great way to encourage this creative interest. The Fujifilm X-A5 is a 24.2-megapixel camera with all the features needed to take high-quality photographs. The large rear LCD monitor features both touch screen technology and the ability to rotate 180 degrees making the camera incredibly easy and intuitive to use.
Bluetooth technology means that image transfer is quick and easy, enabling editing and sharing on the computer. This camera is extremely stylish, finished in aluminum and leather and comes with a 45mm lens, Li-ion battery, AC power adapter, plug adapter, USB cable and a shoulder strap. The slim lightweight design makes the camera ideal for teenagers as it's easy to handle and very portable and the batteries provide enough power for 450 photographs.
Pros
Slim lightweight design
Battery power for 450 photographs
Aluminium and leather finish
Touchscreen included
24.2-megapixel camera
2.
Sorel Women's Nakiska Slide Ii' Slippers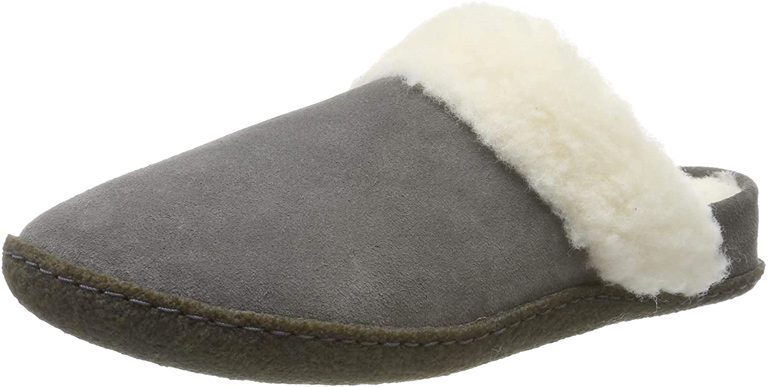 Why we like it: Stylish, practical gift for teenagers.
Practical gifts are a great option for teenage girls and the Sorel Women's Nakisha Slide Ii' Slippers are both practical and stylish. A good pair of slippers to wear around the house are a real essential item but are often well received as they can be comfy, cozy and fashionable.
This pair of slippers have suede leather styling and synthetic fur against the feet to ensure that they are as warm and cosy as possible. The sole of the slippers is finished with grippy rubber to prevent slips, trips and falls. They can even be worn for a quick dash outdoors, or for breakfast in the garden during the summer months!
Pros
Practical gift
Easy slip-on design
Comfortable
Grippy sole
Range of colors available
Cons
Need to know shoe size before buying
3.
ProCase Screen Cleaning Pads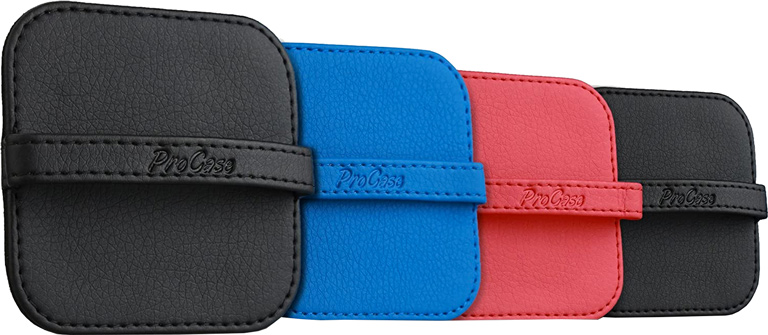 Why we like it: A useful gift to help keep gadgets and devices clean.
An extremely useful gift, the ProCase Screen cleaning pads work well with all touch screen devices which teenage girls tend to have in abundance. This reusable pad effectively removes dust, fingerprints, smudges and other residues from the screen to enable it to perform optimally. When screens get dirty they can start to malfunction, sensing presses where there is none which can be extremely frustrating to the user!
Made from soft faux suede the cleaning pad is completely safe to use on the screen and free from chemicals which is particularly useful for phone screens that are held against the face when taking calls. The PU leather handle on the back makes it extremely convenient to use, so this is something that a teenager will actually get some use from and makes a great gift when you're not completely sure of her interests or know that she has plenty of devices to look after!
Pros
Useful gift
Works with all devices
Soft, scratchfree
Free from chemicals
Handle for convenience
4.
Foreo Luna 3 Smart Facial Cleansing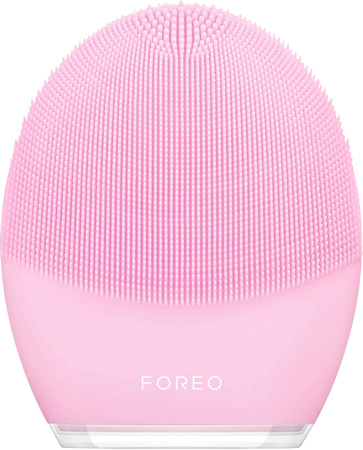 Why we like it: Effective skin-cleansing with this facial brush in hypoallergenic silicone.
Most 16-year-olds enjoy receiving practical gifts that can be used for self-care and many have an interest in luxury beauty gifts. The Foreo Luna 3 Smart Facial Cleansing Brush is a popular, high-quality beauty product having been used and reviewed by many of the beauty and lifestyle bloggers or vloggers a 16-year-old girl may follow.
Available in a range of colors and made with hypoallergenic silicone so that it's suitable for all skin types the Foreo Luna 3 Smart Facial Cleansing Brush uses vibration to help remove up to 99.5% of dirt, make-up residue and dead skin cells to reveal soft, smooth, cleansed skin and ensure that products work more effectively. Using the app users can customize the routine that the cleansing brush carries out varying the speed and intensity to achieve the best result for their skin type.
Pros
Available in a range of colors
Removes 99.5% of dirt, make-up residue and dead skin cells
Award-winning product
Practical, self-care gift
Hypoallergenic silicone
5.
ghd Glide Hot Brush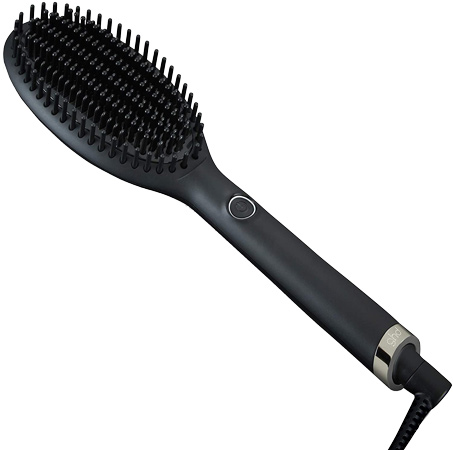 Why we like it: Quick, effortless styling with Salon results.
What if you could simply brush your hair smooth? The first professional hot hair-brush from ghd, the ghd Glide hot brush allows you to do just that. With long and short bristles you can tame large sections of hair with very little effort, speeding up the process and giving quick, salon quality results.
With a long 8.7 feet cable, the hot brush is really convenient to use and is perfect for protecting teenage hair which tends to get damaged easily. Whilst the hot brush does reach 185 degrees Celsius it uses ceramic technology and ionizing technology to minimize the contact time with hair, and the damage caused. The hot brush has a built-in automatic sleep mode after 60 minutes of non-use to prevent any accidental damage if the brush is left on.
Pros
Quick, effortless styling
Salon results
Popular haircare brand
Ceramic technology
Ionising technology
Cons
Can't be used on wet hair
6.
Mario Badescu Facial Spray

Why we like it: Perfect for all skin types this refreshing facial spray makes a lovely beauty gift.
In 1967, Mario Badescu began introducing European-style facials to New York and formulated a range of products to support at-home care including masks, cleansers, lotions and serums. This Mario Badescu facial spray forms part of that range which is formulated with botanicals and fresh fruit extracts and addresses a full range of skin concerns, from acne to aging. This refreshing, hydrating mist for all skin types is ideal for teenage skin which whilst suffering from breakouts, is often in need of moisturizing too. The spray lightly refreshes skin whilst boosting hydration without clogging pores.
This product has a range of uses making it a really versatile product; it can be misted over moisturizer to boost its effectiveness, used to set makeup or even on dry hair as a light moisturizing mist. This makes a great little essential for a teenage girl to keep in her bag and is a lovely beauty gift that will be well-received.
Pros
Can be used on all skin types
Can be used on hair
Sets make-up and enhances moisturizer
Made with natural ingredients
Will not clog pores
Cons
Best used with other products in the range
7.
Selfie Ring Light with Cell Phone Holder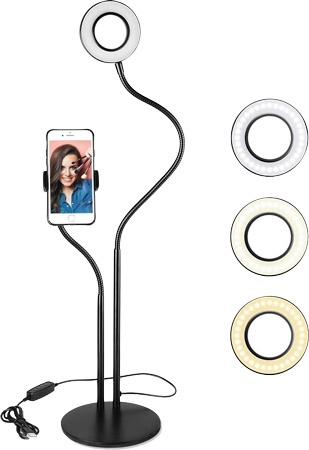 Why we like it: Beautiful, professional lighting for selfies, videos and more.
Creative hobbies like making YouTube videos are gaining in popularity amongst teenagers and this is definitely something to encourage because it helps to develop creativity skills alongside a whole host of other related skills like content planning, videography and editing. Having a good kit can make all the difference to filming videos and a ring light is a great basic piece of equipment.
Even if the 16-year-old girl you're buying for doesn't make videos, the Ring Light with Tripod Stand and Bluetooth Remote is still ideal for taking beautiful, well-lit photographs. It comes with 2 in-built phone holders to choose from and a tripod stand to carefully set up shots. The lighting this ring light provides is highly adjustable with 3 light colors and 10 light levels to choose from.
Pros
Comes with tripod stand
2 phone holders to choose from
3 colors of light
Encourages creative hobbies
10 light level settings
Cons
Not easily compatible with tablets or laptops
8.
Instax Mini 11 Camera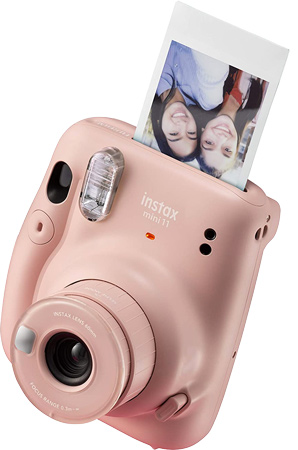 Why we like it: Fun, social photography with a built-in selfie lens!
Instax cameras are extremely popular and seem to have reached a cult-like status amongst teenage girls. It's easy to see why with the Instax Mini 11 Camera which is available in a range of subtle, muted tones and has a built-in selfie lens and selfie mirror.
Built-in Automatic exposure produces perfect pictures every time and the instant, credit card sized prints are sure to be a hit with friends and are perfect for a 16-year-old girl to use to decorate and personalize her own space in her bedroom. The Instax Mini 11 camera comes with a hand strap, 2 customizable shutter buttons, the user manual and some batteries to get you started.
Pros
Popular item with teenage girls
5 different colors
Selfie lens and mirror
Automatic exposure settings
Instant prints
Cons
Requires batteries
Requires film
9.
Trendy Layered Crystal Bracelet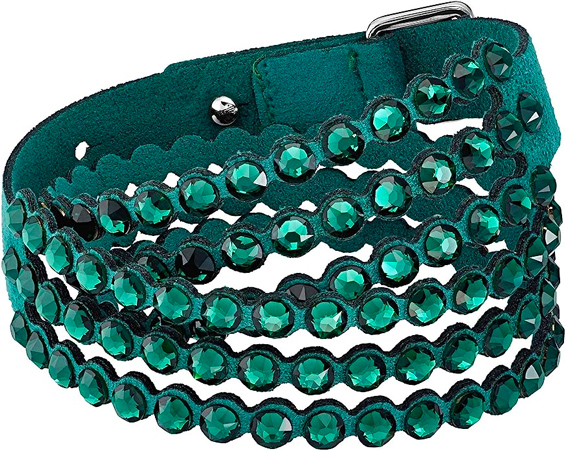 Why we like it:
A stunning and unique crystal wrap bracelet that can also double as a choker necklace.
If you're looking for a Sweet Sixteen gift for a trendy young woman, this crystal bracelet by Swarovski is going to make a huge impression. It's made of soft faux suede and studded in sparkling crystals. The design is made to wrap around the wrist or it can be worn as a choker necklace. The double clasp features a tiny Swarovski swan emblem, large enough to be seen but small enough to not detract from the flashy design of this gorgeous jewelry piece.
The bracelet is available in seven different colors but the green really shines as a unique and eye-catching accessory. It will be the star of any outfit. This gift will help her stand out from the crowd as a fashion icon at her school, building self-confidence and expressing her individuality through style. It also comes ready to gift in a premium gift box so if you're looking for a high-end present, this is the one to choose.
Pros
Doubles as a necklace

Made with high-quality crystals

Cultivates personal style

Includes premium gift box
10.
Large Lighted Makeup Dressing Table Mirror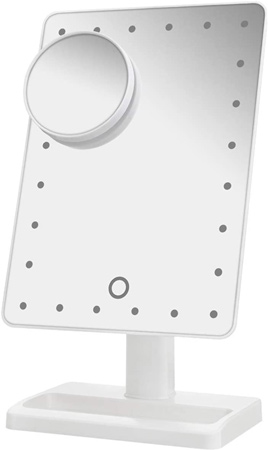 Why we like it: 30% brighter than other mirrors this is ideal for a teenager's bedroom.
By age 16 many girls consider their bedroom to be a personal retreat, a space where they can relax, be themselves and pursue their interests. As such they may take great pride in choosing things to decorate the space. The Large Lighted Makeup Dressing Table Mirror is ideal for a teenager's bedroom as it is 30% brighter than other lighted mirrors, making it easy to apply make-up at any time of day or night!
With a large, clear surface of 12 inches screen, this mirror allows you to get your entire face in view at once and there's a useful detail mirror with suction cups to help you see fine details like eyeliner, mascara or eyebrows. The smart touch dimmer switch on the side of the mirror allows you to adjust the brightness to your desired level and this mirror can swivel 180° horizontally and 360° vertically swivel and can be fixed at any position.
Pros
30% brighter than other lighted mirrors
12-inch clear screen
Detail mirror
Dimmer switch
180-degree horizontal, 360-degree vertical swivel
11.
American Tourister Soundbox Expandable Suitcase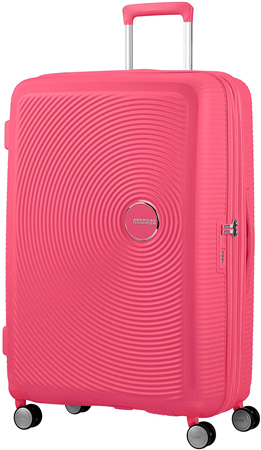 Why we like it: Perfect for vacations and trips away this practical case is easy to maneuver, super lightweight and attractive.
As a 16-year-old girl becomes more mature and independent she will likely begin to take trips away from home and having her own luggage is really helpful. The American Tourister Soundbox Expandable Suitcase is a super lightweight suitcase and makes a great practical gift.
It is available in a range of colors so you can choose one to suit the style and personality of the girl that you're buying for. This case has a 3-digit combination lock to keep everything safe and secure in transit too, and the expander zippers allow you to create more space, perfect for packing in the souvenirs on the way home. If you're looking to buy a useful gift then this is something that will certainly be used for years to come.
Pros
Available in a range of colors
3 Digit lock
360-degree spinner wheels
Super lightweight
Practical gift
12.
Hydro Flask Water Bottle

Why we like it: Stainless steel water bottle to keep liquids chill and encourage healthy hydration habits.
Busy teenagers need to stay hydrated and a smart, stylish water bottle they can take along with them is a great way to ensure that they're meeting their required water intake. The Hydro Flask Water Bottle is available in a range of different colors and sizes so you can choose one that suits.
The Hydro Flask 21oz is perfect for encouraging healthy hydration habits as it's easily transportable and suitable for hot or cold drinks. Made with a robust design and free from BPA, the double-walled vacuum insulation keeps drinks warm for up to 12 hours and cold for up to 24 hours. This Hydro Flask product is backed by a manufacturer's lifetime warranty and makes a great practical gift.
Pros
Available in a range of colors
Available in a range of sizes
Stainless steel
Keeps liquids chilled for up to 24h
Easy to put ice cubes in
13.
Samsung Wireless Fast Charging Pad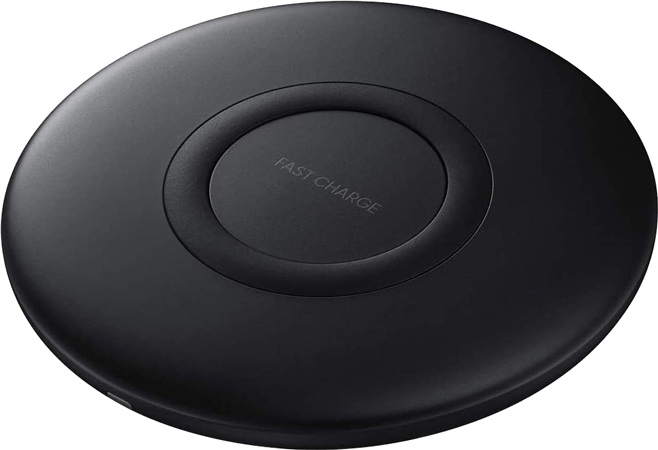 Why we like it: Charge a teenager's devices without the tangle of wires.
Teenagers are well known for having a cluster of devices that need constant charging and some even carry power cables around with them in case they need to plug-in. At home, this can translate to a tangle of wires in different plug sockets and a lot of stress when things get broken, damaged or lost! The Samsung Wireless Fast Charging Pad is a great solution for 16-year-old girls.
This wireless charger pad lets you recharge your smartphone without having to connect any cables. For devices with wireless fast-charging, you can simply place your smartphone on the charger pad to quickly power up. The reversible Type C power input port gives you different connectivity options so this makes a useful gift for a teenage girl with a lot of devices.
Pros
Wireless charging
Compatible with a range of devices
Compact design
Type C power input
Practical gift
Cons
Devices need to be compatible with wireless charging
14.
Digital Instant Print Camera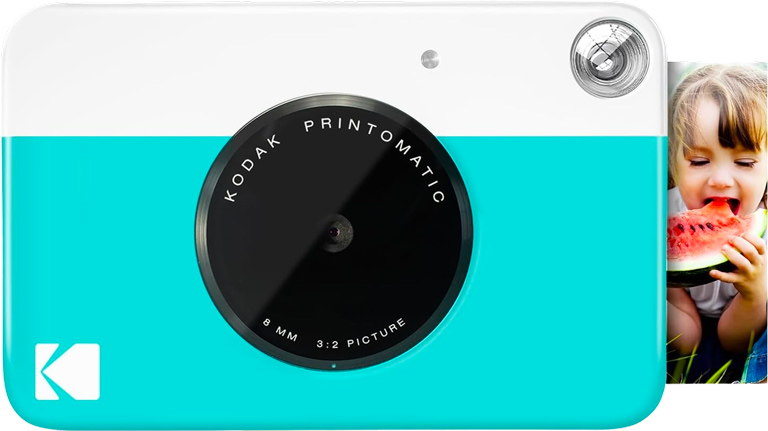 Why we like it:
A high-quality instant print camera that will allow young ladies to capture memories and express themselves through the art of photography.
Whether the 16-year-old young lady you're shopping for is into photography or just likes to capture fun memories with her favorite gal pals, this gift is going to get her excited. This instant print camera by Kodak is the perfect accessory for school days, birthday parties, sporting events and general memory-making frivolity. Its compact size makes it the perfect companion for a school bag or back pocket so it will always be on hand to capture the moment. The instant print film makes it easy to share memories with friends on the spot.
The camera comes with an f/2 lens that will take stunning pictures and the built-in flash makes it easy to get the right shot even in low light. The five-megapixel resolution means pictures come out crystal clear and ready to hang in lockers to create a personal space. This gift inspires a love for art and photography and serves as a vehicle for creative expression.
Pros
Compact size

Smudge-free printing

Encourages hobby and skill development

No need for ink refills
15.
Hanging Photo Display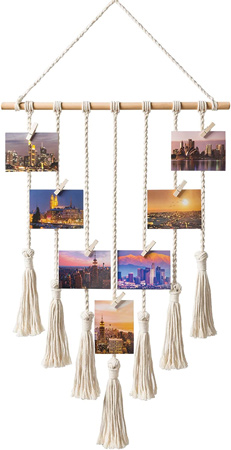 Why we like it: Style and personalize a bedroom with this on-trend macrame photo hanger.
Macrame wall décor is becoming a real on-trend interior item, and teenage girls are getting in on the trend. This wall hanging adds some lovely texture to a space, making it seem much more personalized and cosy and has the added benefit of being a convenient space to display photos. Personalizing space with photos of friends and family is a great way for teenagers to feel safe, secure and loved in their own space.
This Hanging Photo Display has removable wooden clips so you can personalize the number of photos that you display as well as what they are. As they are so easy to add and remove it means that décor can be updated in just a few minutes.
Pros
Trendy macrame detailing
Perfect for bedroom
25 wooden clips
Lovely décor item
Cons
Need printed photos to add
16.
Brush Cleansing Palette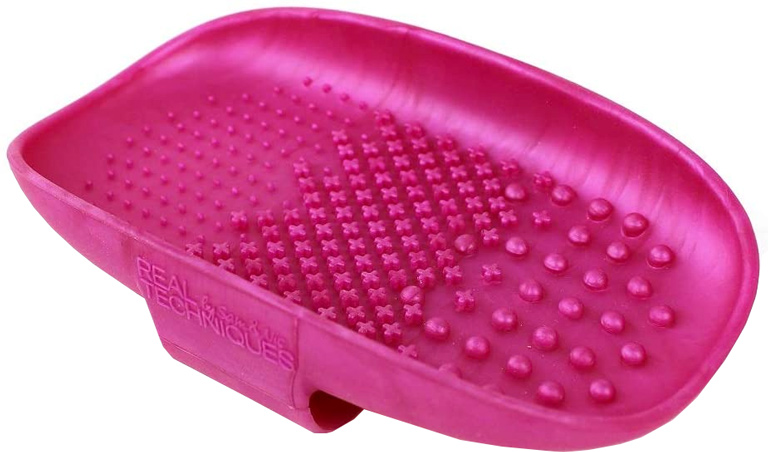 Why we like it: A great practical gift for girls who love make-up.
Great make-up application starts with a clean brush and this Brush Cleansing Palette is a fantastic, practical gift for girls who love experimenting with make-up. Beauty fans may have very a specific taste in make-up or make-up brushes, but this cleansing palette works with any type of make-up brush so you don't need to worry about buying the 'wrong' one!
From popular make-up brand, Real Techniques, this lightweight and ergonomic palette fit over your hand to make cleaning brushes hassle-free. With multi-surfaces, oil, residual makeup and dirt are swept away from the brushes so they can be fresh and clean for applying make-up and will last much longer. Best used with Real Techniques Deep Cleansing Gel, this is a gift that is easy to give and will be well received by make-up lovers!
Pros
Practical gift
Popular real techniques brand
Keeps brushes hygienic
Extends the life of make-up brushes
Multi-texture surfaces for easy cleaning
Cons
Best used with Real Techniques Deep Cleansing Gel, available separately
17.
Zippered Tech Organizer Case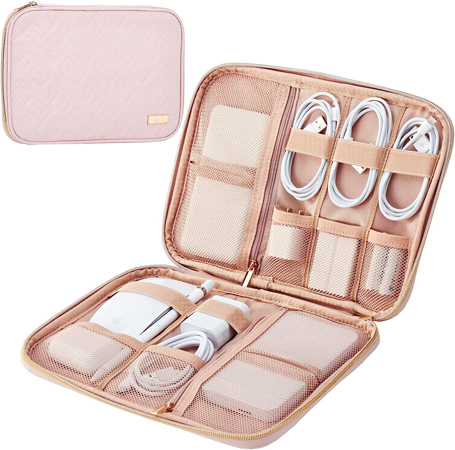 Why we like it:
A slimline tech organizer that will make sure accessories stay organized and safe from damage or loss.
If the 16-year-old girl you need to find a gift for loves her tech gear, this tech accessory organizer is going to be a gift she will get a ton of use out of. Unlike other tech organizers, this one is designed to stay flat in a backpack or purse. About the size of a tablet, it's the perfect accessory to carry all the extra memory cards, wires, batteries and tech necessities she needs while she's away from home.
The three-quarter zip allows the organizer to open flat, revealing various-sized elastic straps and mesh compartments to keep everything organized and easy to grab. The semi-rigid construction keeps everything inside safe while still giving enough expansion room to store larger computer charging bricks or bulkier batteries. This gift will make sure running out of battery or losing expensive gadget adapters is a thing of the past. Responsibility and preparedness are what this gift is about.
Pros
Flat design to eliminate bulk

Keeps expensive gear protected

Various-sized pockets for organization

Promotes preparedness and responsibility
Cons
Not for extremely large items
18.
Electric Scalp Head Massager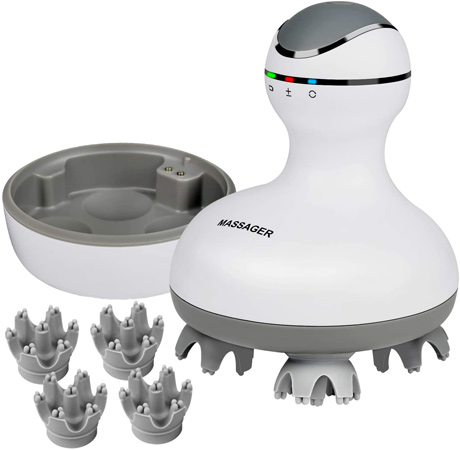 Why we like it: Encourage deep relaxation and healthy hair growth with a scalp massager.
The teenage years can be stressful and anything that we as adults can do to encourage relaxation is positive which is why the Electric Scalp Head Massager makes an ideal gift for a 16-year-old girl. As well as being deeply relaxing, massaging the head and scalp can help to promote healthy hair growth.
4 massager heads with 28 individual kneaders and 4 massage modes provide a deep, full massage to release stress, promote relaxation and encourage deep sleep which is really important for a teenagers' growing brain. With a simple one-press start, the massager can also be used on the neck and shoulders and is easily portable, waterproof and ergonomic.
Pros
Promotes healthy hair growth
Encourages relaxation and deep sleep
Releases tension and stress
Can be used on neck and shoulders too
Waterproof
19.
Warmies Marshmallow Sloth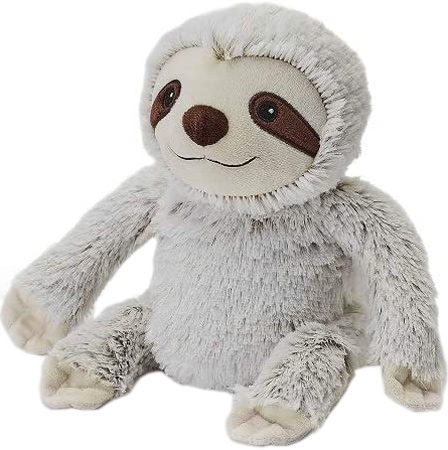 Why we like it: A cute and safe alternative to a hot water bottle.
The world's best-selling heatable soft toy; Warmies are a safe alternative to traditional hot water bottles which can be gently warmed in the microwave. You don't need to worry about burns, scalds or leaking hot water bottles. With just 90 seconds in the microwave, Warmies reach the optimum temperature for providing comfort and warmth.
Gently scented with French lavender, the Warmies Marshmallow Sloth helps to promote relaxation and is ideal for soothing aches, pains, menstrual cramps and more and can be used on any part of the body. It's made from a super-soft, yet durable plush material so it's great to snuggle up with and will be loved by a 16-year-old girl.
Pros
Safe alternative to hot water bottle
Just 90 seconds in the microwave
Gently scented
Promotes relaxation
Soft yet durable materials
20.
Jewellery Cleaning Diamond Dazzle Stik
Why we like it: A practical gift for cleaning jewelry just twist and brush and your precious stones will dazzle.
The Jewellery Cleaning Diamond Dazzle Stik is a great practical gift for a 16-year-old girl. It makes cleaning diamonds and precious stones super-simple and risk-free, just twist and brush and your precious stones will dazzle. Diamond Dazzle Stik's jewelry cleaning gel contains micro-fine cleansers and polishing agents to make precious stones radiant, and fill tiny scratches in jewelry settings.
The stick is compact and convenient making it incredibly portable so you can keep it on hand for whenever your jewelry needs to shine. The brand is committed to ensuring the highest quality of cleaning products to keep your jewelry sparkling without risking damage.
Pros
Practical gift
Safe on precious stones
Fills tiny scratches in settings
Compact and convenient
Cons
Best finished with cleaning cloth, sold separately
21.
Grey Felt Letter Board Set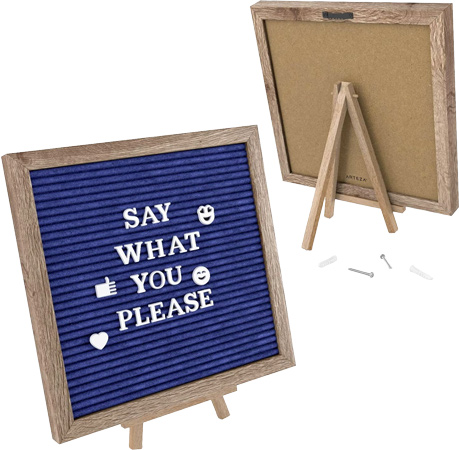 Why we like it: Personalise a space with quotes and signs adding to the décor.
Keeping the bedroom a sanctuary often means personalizing it, and using a letter board is a lovely way to complement the décor and add a meaningful touch. A letter board can be used to display inspirational quotes, or nice messages and is also great for bringing out to add to the décor at parties and events.
This Grey Felt Letter Board Set is perfect for 16-year-old girls looking to inject some personality into their space. The complete set comes with everything you need to write quotes, menus, signs and more with a total of 526 letters, 164 symbols, and 33 cursive words, as well as a wooden stand, scissors, and canvas storage bag. With various letter colors and sizes, it's even easier to add a personal touch to messages and the set is 100% guaranteed so if you have any problems, they will send you a free replacement.
Pros
Complete set
Lovely décor item
Variety of letter colors and sizes
Suitable for standing or hanging
100% guaranteed
22.
Gonex Small Makeup Bag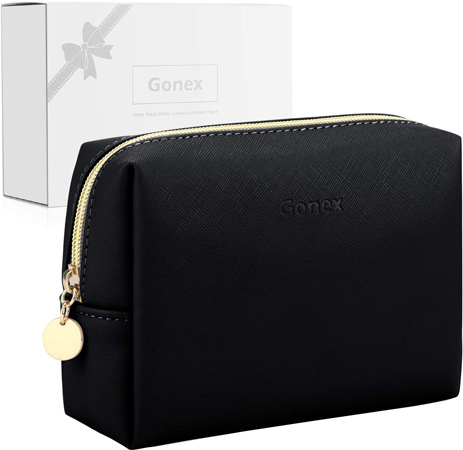 Why we like it: Ideal for storing in a handbag this make-up bag is great for the essentials.
The Gonex Small Makeup Bag is ideally sized for storing in a handbag, gym bag or school bag and keeping all the little makeup essentials easily to hand. It's made with premium artificial leather with a diagonal pattern to suggest high-end luxury yet is extremely reasonably priced. The waterproof fabric also is easy to clean.
This Makeup bag is ideal for keeping daily essentials organized and the soft, gold lining also features small side pockets to store smaller items like lipstick. Available in a range of colors, the company offers a 100% satisfaction moneyback guarantee, 30-day return policy, 1-year warranty and lifetime customer service for the ultimate peace of mind!
Pros
Available in a range of colors
Ideal size for portability
Premium PU leather
Waterproof fabric
Lots of guarantees
23.
Duufin 6 Pieces Women Headbands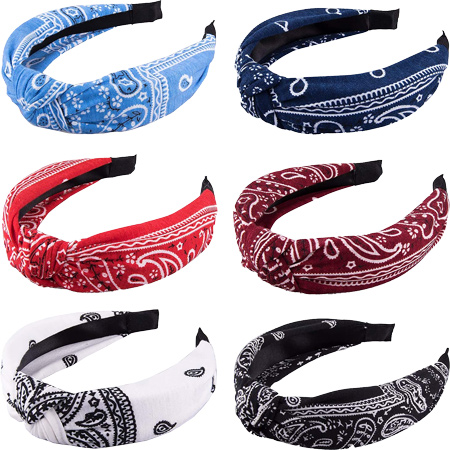 Why we like it: 6-piece set, ideal for a range of occasions.
Headbands are enjoying a surge of popularity right now, making an easy fashionable update to most hairstyles. A 16-year-old girl who is interested in fashion is sure to appreciate receiving some as a gift and the Duufin 6 pieces Women Headbands set makes a fantastic gift set.
It comes with 6 multi-colored bandana style headbands to match a range of different outfits for different occasions, and the headbands themselves are made with flexible plastic and soft fabric to make them easy and comfortable to wear.
Pros
Fashionable item
Makes a great gift
6 headbands included
6 different colors
Easy and comfortable to wear
24.
Vamvo Mini Projector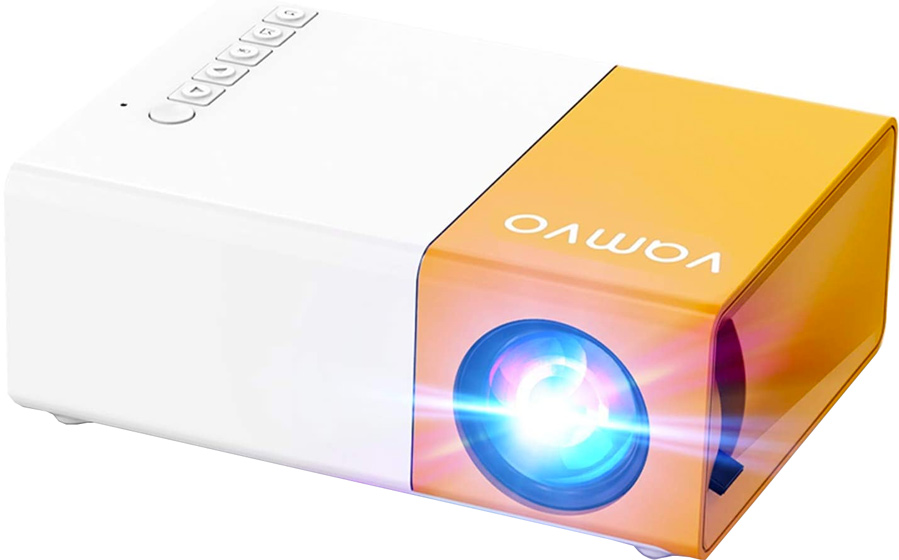 Why we like it: Turn your home into a cinema for perfect movie nights.
Going to the cinema is a favorite pastime of many teenage girls and so is chilling out at home, so what if she could do both at the same time? With the Vamvo Mini Projector, she can! This small lightweight projector has a really cute design so it will easily appeal to a 16-year-old girl but its technical spec is great too!
It supports 1080p full HD, has 1000 lux brightness and can create a display of up to 152 inches for that real cinema feel in the comfort of your own home. Connectivity is easy with HDMI, USB, AV, Micro SD Card and audio out sockets and compatibility with Firestick, PS4, USB drives, smartphones, tablets and laptops makes it incredibly versatile too! Vamvo offers a 24-month risk-free warranty so you can buy with confidence.
Pros
Recreate the cinema at home
Cute design
1080p full HD
1000 lux brightness
Compatible with a range of devices
Cons
Need an HDMI adapter/cable to connect smart devices
25.
Luxury Artist Supply Set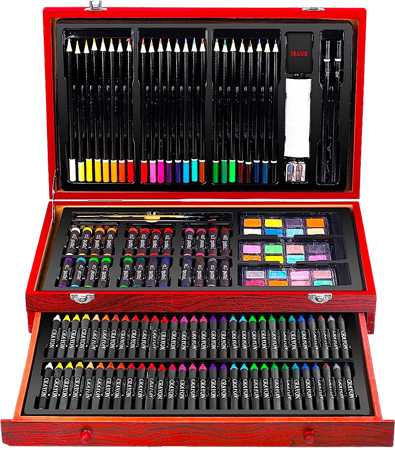 Why we like it:
A massive set of artist tools for young girls that love to draw and color.
For a 16-year-old girl that takes art seriously, you won't find a better gift than this. This is the ultimate tool kit for artists that like to draw, sketch, color and paint. Not only is it filled with tons of color options, but it also comes with different mediums to create the art. Whether she likes to use pencils, crayons or oil-based colors, this kit has everything she will need.
This 150-piece kit comes presented in an attractive, multi-compartment wooden storage box that will keep everything organized and in one place. It even comes with a coloring book and two blank sketchpads. This is the kind of art set that will be kept for years. It's a true artist's first professional-level set and a gift she'll cherish as she hones her skills as the modern-day Picasso that she is. Support her passion for art and help develop her personal artistic style with a gift that will be sure to delight her.
Pros
Great for drawing and painting

Includes bonus sketchbooks

Comes in a reusable case

Supports a passion for art
26.
Ostrich Mini Travel Pillow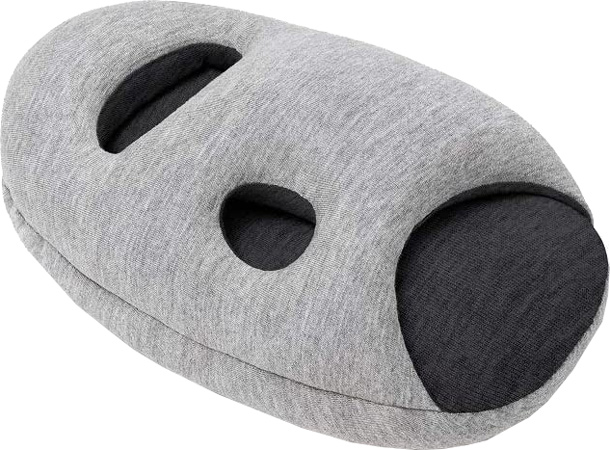 Why we like it: Perfect travel pillow which makes a great useful gift.
A travel pillow is a really handy thing to have whether it's for taking along on vacation or simply for longer car and train journeys the Ostrich Mini Travel Pillow is a great, practical gift for 16-year old girls. Its clever design means that it can be worn over the hand, forearm or elbow to allow a comfortable, power nap on the go!
Handmade using high-quality materials and filled with responsive microbeads the Mini Travel Pillow is cosy and comfortable yet easy to carry. It's completely hand-washable, using mild soap and water to spot clean and easily airdries to keep it fresh and hygienic.
Pros
Perfect for traveling
Can be worn over hand, forearm or elbow
High-quality materials
Cosy and comfortable
Easy to spot clean
27.
Lifa Living Round Wall Shelf Unit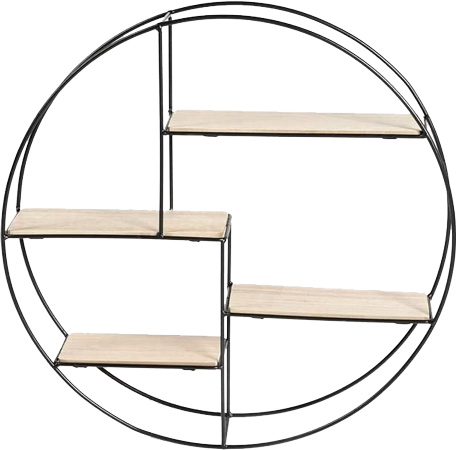 Why we like it: Great, convenient decorative item.
Adding this round wall shelf to a space provides convenient storage as well as adding decorative appeal to a space. The Lifa Living Round Wall Shelf Unit wall shelves are made of metal and wood for a real modern feel and have 4 tiers, providing ideal storage for a range of accessories like books, plants and spices.
A 16-year-old girl will appreciate the opportunity to use these shelves in her bedroom as a nice, personal decorative item making the space cosy and trendy. The wall shelf comes pre-assembled so simply needs hanging onto the wall.
Pros
Convenient storage
Decorative item
4 tiers
Modern look
Preassembled
Cons
Needs attaching to wall; fixings not included
28.
Tweexy Wearable Nail Varnish Holder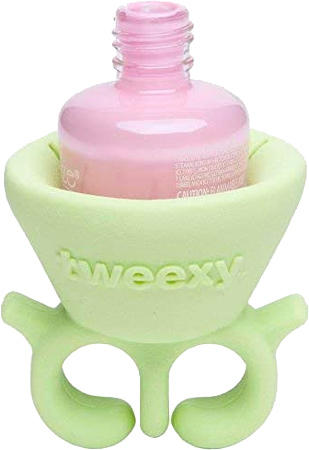 Why we like it: Ideal for beauty enthusiasts this little gadget makes life easier!
The innovative Tweexy Wearable Nail Varnish Holder is the original, wearable nail polish bottle holder making doing your own manicure or pedicure that much easier. Tweexy eliminates the need for a surface to place your polish bottle on so you can easily open your nail polish bottle using just one hand and apply it in a car, on a bed, on a sofa, chair or just about anywhere!
The Tweexy comfortably fits all fingers and holds all nail polish bottles, it's small enough to fit in makeup bags and weighs under an ounce making it easy to take anywhere. Made from soft, flexible silicone the Tweexy is comfortable and durable and retains its shape easily so it will last for years. It's easily cleaned with soap and water and makes a great add-on gift or stocking stuffer for a 16-year-old girl.
Pros
Range of colors
Convenient
Lightweight
Made from durable silicone
Easy to clean
Cons
Nail polish drips won't wash off
29.
Moon Lamp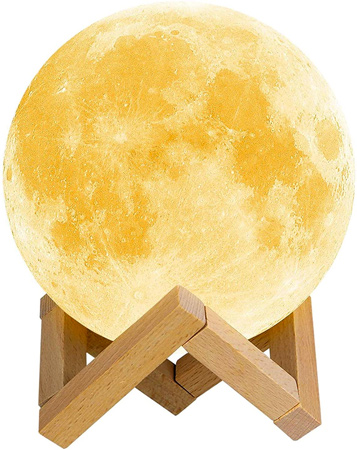 Why we like it: Amazing, realistic moon lamp based on information by NASA.
Some people say that teenagers want "the moon on a stick" suggesting that they ask for unrealistic gifts. Well, this isn't quite on a stick but the Moon Lamp is a great, high-quality lamp made to look like the moon, and what is more, it's not just an idealized artistic version of the moon but is actually based on information from NASA! with simulated shadow and craters.
The Moon Lamp would make a beautiful gift for a girl who is interested in space or who wants to level up the decoration of her room. With a sound control function, you can simply clap your hands to change the color to one of 16 different options or pat the lamp to do the same. It even has a remote control in addition to these functions. The lamp meets all the necessary quality standards and comes with a 180-day warranted and lifetime customer service.
Pros
Based on information from NASA
16 different color options
Sound control
Touch control
Meets quality standards
Final words
16-year-old girls are really hurtling quickly towards adulthood so lots of the products that we've listed here might be products that you'd like for yourself! Beauty, fashion and hair styling feature quite heavily as these are often big interests for teenagers, and whilst they may seem quite superficial, they are also ways in which 16-year-old girls can practice self-care which is an increasingly important skill for life.
Here we've brought together a list of gifts that 16-year-girls might like; some really useful products, some fashion items and some decorative items so you're sure to find something to suit the 16-year-old girl you're looking at buying a gift for!
Need more inspiration?