16-year-old boys are at a developmental stage where they can bring both an overwhelming sense of pride and a whole heap of stress and frustration to their friends and family. Whilst it's not easy to deal with a teenager's rudeness, laziness or grumpiness, these are often short-lived and developmental milestones! So, try to roll with it and focus on the joy that 16-year olds can bring too as they grow up, become their own person, hone in on their interests and accomplish all manner of things.
Buying a gift for a 16-year-old boy can be a little complicated, as whilst he may have strong interests and produce a list, equally he might not! Trying to guess what to buy can leave you overwhelmed, wondering whether to just give money or whether the gift you've selected is something he will want, like or use. We've put together a list of suggestions that a 16-year-old will be happy to receive to help you as you consider what to buy;
1.
Noice Canceling Gaming Headset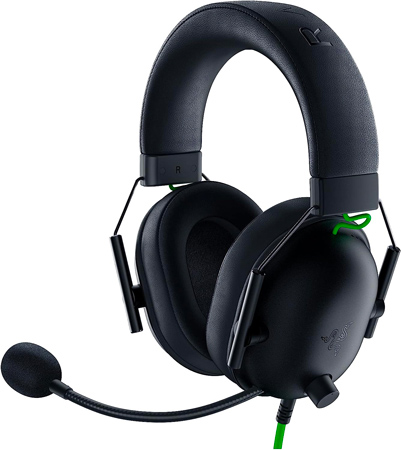 Why we like it:
An immersive set of gaming headphones with a high-quality microphone for live streaming and group play.
If you've got a 16-year-old gamer on your shopping list you can rest assured that choosing this gift will earn you some major cool points. With this headset by Razer, he'll be able to experience his video games in a way he's never experienced them before. The superior noise canceling feature combined with the built-in microphone will let him lose himself in his digital world and completely block out reality.
This is a great gift idea for teens that take gaming seriously, especially if he likes to live stream with other players. While many not-so-savvy adults think gaming is antisocial, live streaming is actually the opposite. It's a great way for teens to meet friends online all over the world that have a shared interest. The top-notch audio quality of the integrated microphone means he can participate in collaborative play with gaming friends without having to hold a microphone or phone. The lightweight design and breathable ear cups also make this headset comfortable for long sessions. If gaming is his passion, go with this gift.
Pros
Encourages online socialization

Superior passive noise cancelation

Lightweight design

Various colors available
Cons
Software surround sound on Windows only
2.
Leatherman Wingman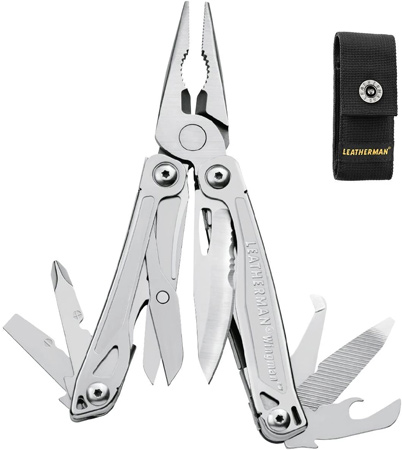 Why we like it: A useful multi-tool to last for years to come this will demonstrate your trust and respect for a 16-year-old boy.
Giving a 16-year-old boy a multi-tool is not only practical and useful but will demonstrate to him that you trust him to use tools sensibly and see him as mature and grown up enough to need and use something like this. Whilst they often don't show it, many 16-year-old boys still crave the approval of the adults in their lives and will be pleased to receive a gift that shows that these adults see them as mature and trustworthy.
The Leatherman Wingman is designed to be incredibly functional in a range of situations by providing all the tools you could need to tackle a range of emergency scenarios. With 14 tools, including pliers, wire cutter, knife, can opener, files and screwdrivers the Leatherman Wingman is ideal for camping too. It folds neatly away to fit in your pocket and is easily operated with just one hand.
Pros
14 tools in 1
High-quality manufacturing
Small and easily stored in pockets
Ideal for home or camping
Comes with storage sheath
Cons
Real knife requires safe storage and handling
3.
Oculus Rift S VR Gaming Headset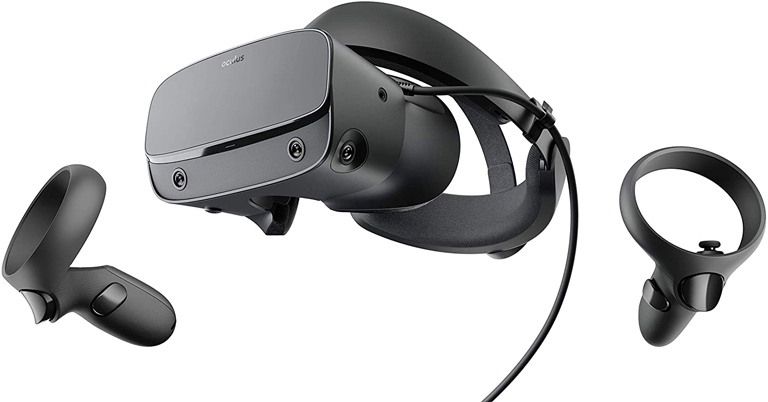 Why we like it: Treat him to a taste of the future with this virtual reality gaming headset.
Virtual reality gaming has improved significantly in just a few years and really is the way that the future of gaming is headed. The Oculus Rift S VR Gaming Headset is a high-quality, top of the range, futuristic virtual reality gaming headset that would make a perfect big-ticket gift for 16-year-old boys.
With improved optics thanks to next-generation lenses and a sharper display, the bright vivid colors make you feel like you really are part of the same and with the Oculus touch controllers you can control everything using your body and the Oculus insight tracking will translate your movement into VR. The ergonomic design ensures that both headsets and controllers stay firmly in place whilst being comfortable to wear. This VR headset lets you play games from the Oculus library which is described as the top library in VR gaming.
Pros
Top of the range headset
Improved optics
Control the game with body movement
Comfortable, ergonomic design
Play games from the Oculus library
4.
Garmin Index S2
Why we like it: A smart scale that tracks a range of health metrics to help teen boys stay fit and healthy.
The Garmin Index S2 is a great gift for a health-conscious 16-year-old. This smart scale provides detailed measurements including weight, BMI, body fat and muscle mass. It syncs to the Garmin Connect app via WiFi to track trends over time.
With room for up to 16 user profiles, the whole family can use it. The color display and sleek design will appeal to teens. Beyond just weight, the metrics promote healthy habits and fitness goals. It runs on AAA batteries for up to 9 months. An ideal gift for an active boy who wants to stay in shape.
Pros
Syncs with Garmin Connect app
Tracks weight trends
Measures BMI and body composition
Multiple user profiles
5.
Tile Mate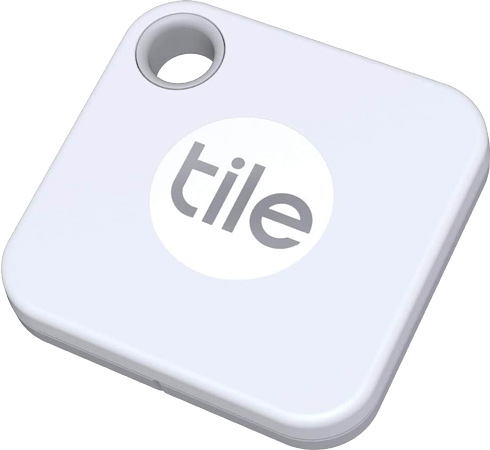 Why we like it: A practical gift to help keep possessions safe
Tile Mate is a fantastic practical present for a 16-year-old boy which will help him to take responsibility for keeping his own possessions safe. The Tile Mate is a Bluetooth tracker that can be attached to items like keys, wallets or bags, and help you to find them when they are lost or misplaced.
The free app is compatible with both iOS and Android and can be used to ring the tile mate attached to your belonging when within 200 feet. This helps to locate a lost wallet or set of keys within the house! When the lost item is outside of the Bluetooth range you can use the app to view the most recent location and even enlist help from the Tile network to help reunite you with your possessions.
Pros
Can be attached to a wide range of items
Free app
App is compatible with iOS and Android
Ring function to locate lost items
Use tile network to find items out of Bluetooth range
Cons
Compatible device required for app
6.
Gillette Fusion5 ProGlide Razor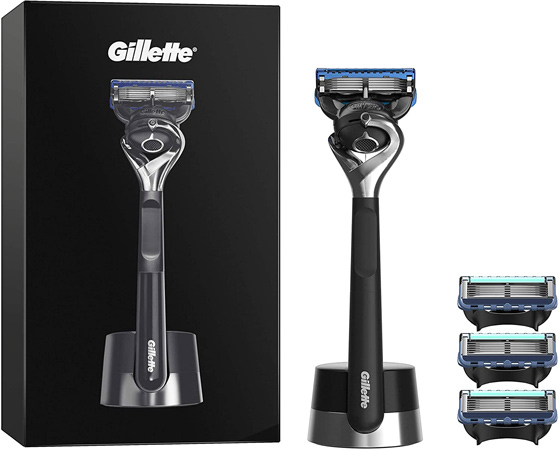 Why we like it: Personal care gift with anti-friction blades for a close, comfortable shave.
Personal care gifts are great for 16-year-old boys who may be beginning to take a great deal of pride in the appearance, but be unsure about which products to buy for themselves. The Gillette Fusion5 ProGlide Razor is a quality razor that will allow him to achieve a close, but comfortable shave.
With flex-ball technology this razor is able to respond to curves and contours of the face, reducing friction in conjunction with the five anti-friction blades and specialized lubrication strips for a shave that is smooth but very close to catching virtually every hair. The razor also includes a magnetic stand which can be used to store the razor safely and hygienically within the bathroom.
Pros
Personal care product
Flex ball technology
5 anti-friction blades
Specialized lubrication strip
Includes magnetic stand
Cons
New blades need purchasing regularly
7.
JBL Go 3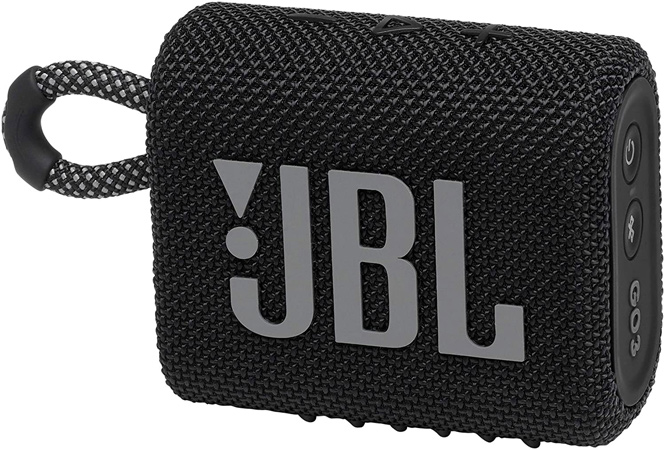 Why we like it: The perfect on-the-go speaker.
A portable speaker makes a great gift for a 16-year-old boy who loves listening to his own music, audiobooks or podcasts as it means that he can take it with him on the go and listen to his own choice of audio wherever he is. As teenagers spend more time independently this is especially ideal. The JBL Go 3 is a small wireless speaker with a lightweight compact design.
The small size is deceptive however as the sound is pretty powerful and the integrated lithium-ion battery lasts for up to 5 hours on a single charge. This speaker is also water and dust resistant meaning that it can be used outside whatever the weather. Bluetooth technology means this speaker can be connected to most phones or laptops, making it the ideal gift for a teenage boy with a range of devices.
Pros
Available in a variety of colors
Lightweight and compact
Wireless
5 hours use on a single charge
Water and dust resistant
8.
Smart Glowing Water Bottle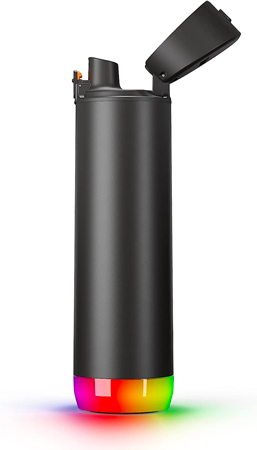 Why we like it:
A high-tech water bottle controlled by an app that will help boys stay hydrated through the day.
Ever feel like everything these days needs to be plugged in? Well, now even water bottles do. Though, the features of this water bottle by Hidrate Spark make it worth the extra effort. Staying hydrated is important for optimal health and mental clarity, especially for growing 16-year-old boys. This bottle uses technology to take the guesswork out of drinking enough water while on the go.
Not only does this innovative bottle hold a hefty 21 ounces of water, but it's also designed to light up to remind young boys to keep sipping throughout the day. The built-in LED lights blink in a rainbow of colors at different intervals that are set via the compatible app. This visual reminder makes it easier to get the recommended intake of water. The vacuum-insulated walls will keep drinks cold for up to 24 hours so it's the perfect bottle to toss in a school bag or for after-school activities. This gift will help boys reap the benefits of a hydrated body and mind.
Pros
Promotes regular hydration

Keeps contents cold for 24 hours

Custom reminder intervals

Sleek and modern design
9.
Intex Inflatable Swim Donut Ring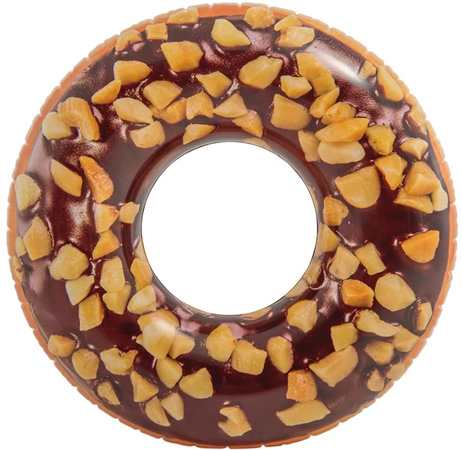 Why we like it: A chocolate donut pool toy for relaxation and play.
Pool toys are great for 16-year-old boys who will happily while away their summers, or holidays hanging out by the pool. The Intex Inflatable Swim Donut Ring makes a great gift as it's extremely easy to use and is perfect for both relaxing and play.
Putting your feet up and relaxing in water is easy with this simple ring, but its cool chocolate donut design is sure to turn heads. When deflated the ring is incredibly lightweight and compact making it easy to store and transport and ideal for taking on holiday when packing space is at a premium. This product includes a repair patch so all eventualities are covered.
Pros
Cool design
Perfect for relaxing
Great for the pool
Lightweight and compact
Repair patch included
10.
American Tourister Holiday Heat Spinner Suitcase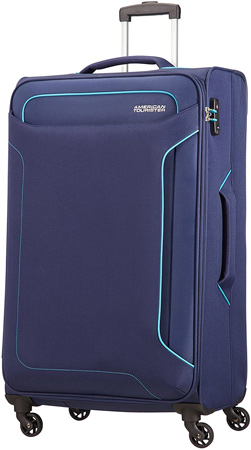 Why we like it: Perfect for vacations and trips away this practical case is easy to maneuver, super lightweight and attractive.
As a 16-year-old boy becomes more mature and independent it's likely that he will begin to take trips away from home and having his own luggage is really helpful. The American Tourister Holiday Heat Spinner Hand Luggage is a super lightweight suitcase and makes a great practical gift.
It is available in a range of colors so you can choose one to suit the style and personality of the boy that you're buying for. This case has a 3-digit combination lock to keep everything safe and secure in transit too. If you're looking to buy a useful gift then this is something that will certainly be used for years to come.
Pros
Available in a range of colors
3 Digit lock
360-degree spinner wheels
Super lightweight
Practical gift
11.
Numark Mixtrack Pro FX
Why we like it: An all-in-one DJ controller with advanced features to let teen boys start honing DJ skills.
The Numark Mixtrack Pro FX is the ideal gift for a musically-inclined 16-year-old interested in DJing. This complete DJ system comes with Serato DJ Lite software and everything needed to mix tracks and apply cool effects.
Large jog wheels emulate the feel of real turntables for scratching and beatmatching. Performance pads, loop controls and mixer allow teens to get creative. Built-in audio interface provides high-quality sound and easy USB connectivity. With access to millions of tracks in Serato DJ Lite, 16-year-old boys can start building their own unique DJ sets. An empowering gift to unlock their inner DJ and develop a rewarding new hobby.
Pros
Complete DJ system
Advanced DJ controls
Built-in audio interface
Serato DJ Lite software included
12.
Philips SmartSleep Wake-Up Light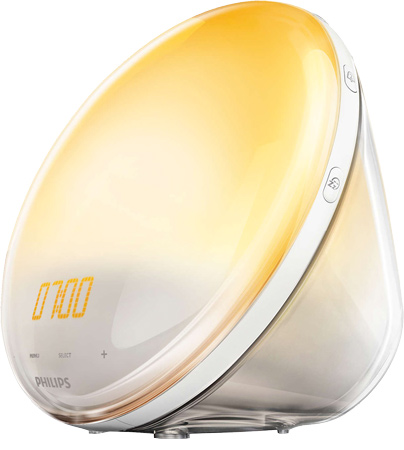 Why we like it: Wake up more naturally, perfect for reducing teenage lethargy.
The Philips SmartSleep Wake-Up Light is an alarm clock that helps you wake up more naturally using light to simulate sunrise and sunset. The relaxing sunset feature helps you to wind down ready for a restful sleep at bedtime. Whilst the sunrise uses a combination of light and sound to help you to wake up more naturally and feel refreshed.
This product has been developed with clinical healthcare specialists with over 30 years of experience in sleeping patterns. With a range of features including an FM radio, snooze, 5 natural wake-up sounds and an automatic dimmable display, this would make a great gift for a teenager who really struggles to get out of bed. It also has a 90-day money-back guarantee for peace of mind.
Pros
Promotes restful sleep
Developed with sleep specialists
FM radio
5 Natural wake-up sounds
90-day money-back guarantee
Cons
Bulbs are non-replaceable
13.
Pizza Socks Box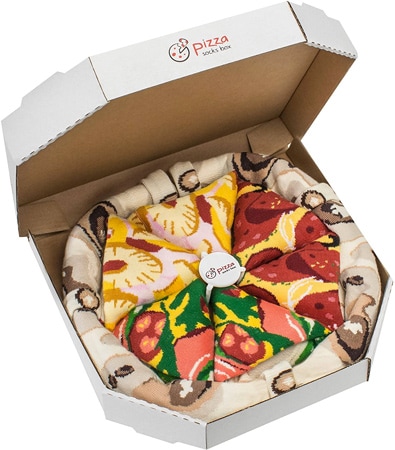 Why we like it: A fun, unique way to give a practical and useful gift.
A lovely way to give a practical and useful gift; the Pizza Socks Box is a unique and beautiful present, combining the practicality of socks with the artistry and fun of being presented as pizza! With high-quality, colorful socks presented to look just like pizza, this is sure to amuse a 16-year-old boy.
This gift is perfect if you're not too sure of a boy's interests and want to buy him something practical that he will get some use out of but don't want it to seem too boring when he opens the gift. Coming from a family-run business the Pizza Socks Box makes a great gifting option for both teens and adults.
Pros
Practical, useful gift
Fun presentation
Colourful socks
High-quality materials
Family run business
Cons
Need to know recipients size
14.
Razer Kraken X Gaming Headset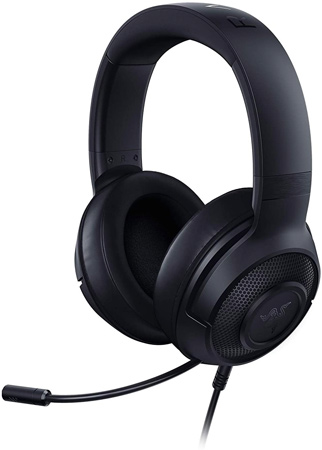 Why we like it: Ultra-light and comfortable gaming headset with great performance.
Gaming is a popular pastime for many 16-year-old boys and plenty of parents express their frustration with having to hear not only their teenager talking to others on the game but all the game sounds and everyone talking back! The Razer Kranken X Gaming Headset is a great diplomatic gift to end this issue!
When wearing the headset the gamer can hear everything going on in the game with high-quality surround sound style audio, and communicate easily via the built-in microphone which is specially designed to pick up speech and eliminate background noise. The controls are built into the headset itself so there's no need to fuss around with the computer settings whilst busy gaming and as a bonus the headset is incredibly lightweight and comfortable to wear, making it ideal for gamers who like to play for extended time.
Pros
Ultra-light, comfortable to wear
Built for gaming
Surround sound style audio
Background-noise eliminating microphone
Controls built into headset
Cons
Surround sound style audio only works on more recent operating systems
15.
Nike Benassi Blue Beach & Pool Shoes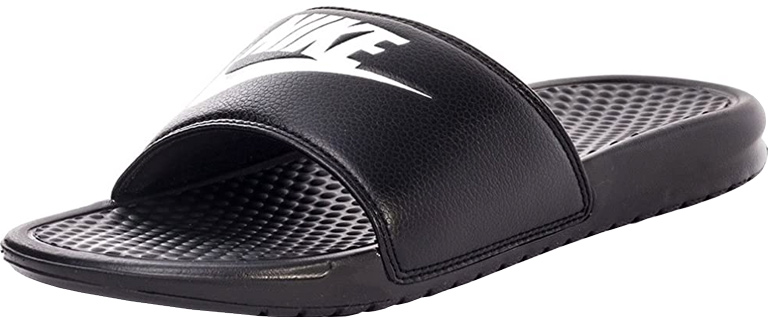 Why we like it: Trendy and practical gift from a popular sports brand.
Practical gifts are great for 16-year-old boys who often don't know what they would like, or have extremely expensive taste! When you buy a practical gift you can be sure that the gift will be used rather than simply pushed aside and lost in his bedroom. The Nike Benassi Blue Beach & Pool Shoes make a nice, practical gift for a 16-year-old boy.
These sporty style sliders are ideal for using at the beach, or pool, or even just when lounging around the house. This lightweight style of slip-on sandal is very popular with teenagers, and with a bold Nike logo on the strap, a 16-year-old boy will appreciate them even more as they come from a popular, fashionable sports brand.
Pros
Lightweight
From a popular sports brand
Trendy design
Practical gift
Cons
Need to know shoe size before purchase
16.
NVIDIA Shield TV Pro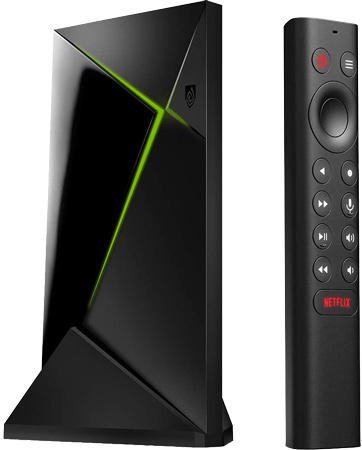 Why we like it: Transform TV with this 4K HDR streaming device.
It's no secret that 16-year-olds love screen time, so why not upgrade their experience with this 4K HDR streaming device? The NVIDIA Shield TV Pro allows a 16-year-old to experience cinema-style pictures with highlights up to 40 times brighter and blacks 10 times darker than a standard picture. This can be used for watching programs and films from a range of streaming services such as Netflix and Amazon Prime.
Gaming is also covered with games suitable for everyone available via Google Play and GeForce NOW. The clear, crisp audio ensures the ultimate gaming experience and there's even a built-in Google Assistant so you can control your SHIELD hands-free with Google Home or Alexa and Amazon Echo. This is a great way to upgrade a 16-year-old boy's entertainment system without the extortionate price tag.
Pros
25% faster processor
Chromecast; cast apps photos and videos straight to the TV
Google Assistant built-in
Cinema style picture
Gaming via Google Play and GeForce NOW
Cons
Low storage capacity unless micro SD card added
17.
Ergonomic Gaming Posture Cushion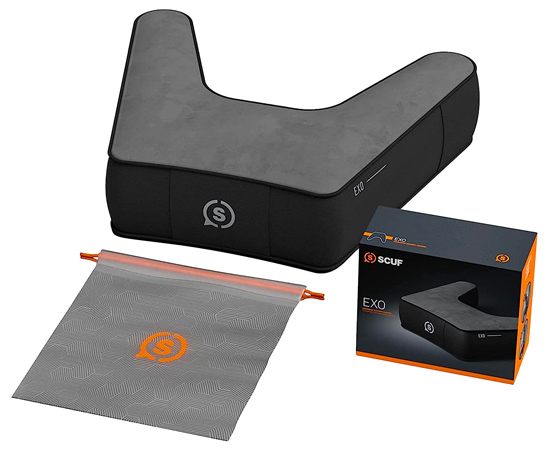 Why we like it:
An inflatable cushion designed for gamers that will improve posture and prevent discomfort caused by long periods of gameplay.
For a useful gift that will become a daily staple in a 16-year-old boy's life, take a look at this ergonomic posture cushion by Scuf. Created specifically for gamers, this cushion offers excellent support for the wrists, shoulders and back during long gaming sessions. The innovative design promotes proper alignment, reducing discomfort and strain associated with extended sitting. With this cushion, teen boys can enjoy gaming with optimal comfort and support.
This cushion is great for at-home play or for taking along to a friend's house. The inflatable design and included carrying case mean it can be easily tossed in a backpack and quickly set up when it's time to play. Once inflated it sits in his lap, giving his arms and wrists a place to rest. When not being used for gaming it also doubles as an excellent computer support for doing homework or watching movies. Aside from the immediate comfort benefits, this cushion encourages healthy posture habits, contributing to long-term well-being.
Pros
Prevents injury from poor posture

Improves comfort for enhanced concentration

Portable design with carrying case

Doubles as a computer stand
Cons
Heavy pressure causes slow leaking
18.
Blumtal Pizza Stone with Paddle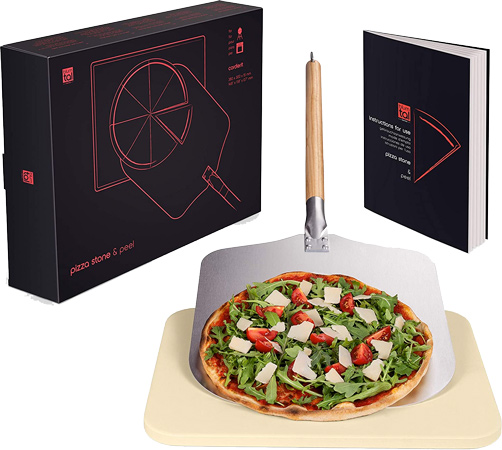 Why we like it: Encourage cooking skills with this novel gift.
Being able to cook a meal is a life skill and cookery can be a relaxing, fun hobby so encouraging a 16-year-old boy to give it a try is a fantastic idea! The Blumtal Pizza Stone with Paddle is a great way to encourage these kinds of skills as it will appeal to a 16-year-old boy; after all, what 16-year-old doesn't love pizza!?
This professional pizza stone set allows the user to cook pizza the authentic Italian way in the comfort of their own home. The stone heats up to 570 F and can be used in a regular over. The Pizza peel board makes it easy to put the pizza in the oven and take it out again and the extra-long handle ensures everyone is safe whilst doing so!
Pros
Encourages cookery skills
Can be used in home oven or on the BBQ
Extra-long handle to ensure safety
Authentic materials
19.
SteelSeries QcK Gaming Mouse Pad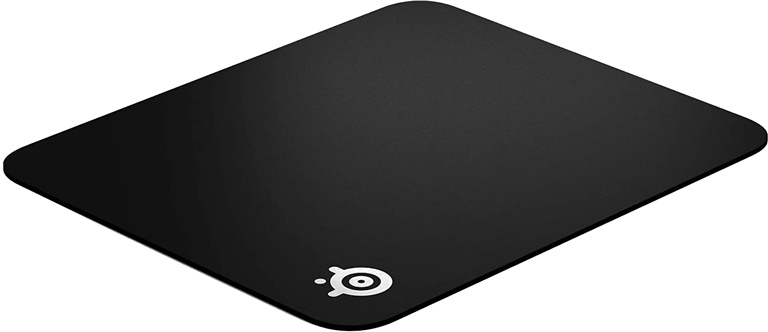 Why we like it: Perfect practical gift for gamers!
If the 16-year-old boy you're looking to buy a gift for is heavily into gaming it can be hard to know what to buy him. With such an array of different products on the market, gaming equipment can be extremely overwhelming for an outsider and even for those that are into gaming much of it is down to personal preference. So, if you'd like to buy something to support his hobby but aren't sure about what's good why not go for a practical gift like the SteelSeries QcK Gaming Mouse Pad.
This mouse pad provides a hard polypropylene surface for maximum speed with an enhanced surface texture so that a high degree of accuracy can be maintained, all of this is very important for a hassle-free gaming experience. The non-slip rubber base ensures that the mousepad stays put as it's used and the brand QcK has been a top choice of esports pros for more than 15 years.
Pros
Practical gift
Built for gaming
Maximum speed- polypropylene surface
Enhanced surface texture for accuracy
Non-slip
20.
Elgato HD60 S Capture Card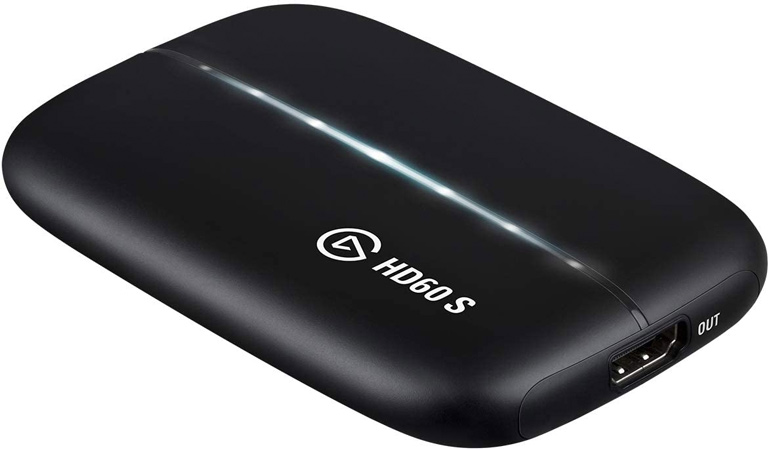 Why we like it: Stream and record great gaming content with simple, easy to use technology.
Not only is gaming very popular, but teenagers also love to watch others playing popular games via YouTube or Twitch. As well as being great fun this can also be a very serious hobby and even a lucrative business! The Elgato HD60 S Capture Card will allow a 16-year-old boy to stream and record in 1080p60, for PlayStation, Xbox and Nintendo consoles.
The built-in live streaming feature means that it's super simple to start streaming via Twitch or YouTube and the stream layout is easily customizable, allowing you to add webcam, alerts or overlays as needed you can even use the built-in live commentary feature to add your voice.
Pros
Supports 1080p60, 1080p30, 1080i, 720p60, 720p30, 576p, 576i and 480p
Great for gamers
Supported OS – Windows 10 (64-bit). macOS Sierra 10.12 or later
Built-in live-streaming feature
Add webcam, voice, overlays and more
Cons
Requires compatible devices
21.
The Comfy Original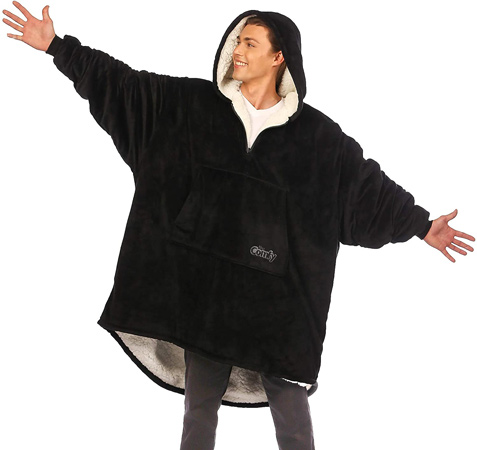 Why we like it: Perfect for lounging around in the Comfy wearable blanket is great for those "lazy teenagers".
Teenagers get a reputation for being lazy and loving to sleep and lounge around, but this makes perfect sense when we consider the physical growth they are undergoing, as well as the brain growth and all of the emotional stresses and strains many teenagers are under. So instead of moaning about how they need to get up and get moving why not promote some self-care and relaxation by giving a teenager The Comfy original. This is the original wearable blanket, as seen on the TV program Shark Tank.
Available in a range of different colors and designs you can choose one that you think will suit the style and personality of the teenage boy you're buying for. One size fits all so you can buy with confidence even if you're not sure of his current clothing size and to make life easy the blanket is machine washable cold, and can also be tumble dried on low.
Pros
As seen on Shark Tank
Range of colors and designs available
Self-care gift
Has a hood
Machine washable
Cons
Cannot be washed or dried on hot settings
22.
Designer Polarized Aviator Sunglasses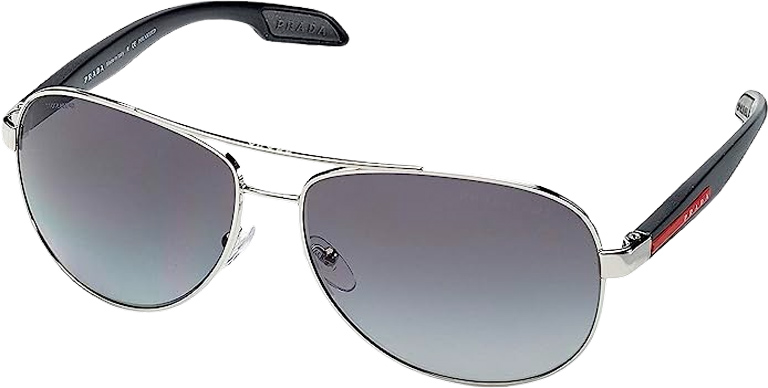 Why we like it:
A fashion-forward pair of designer sunglasses that will protect eyes from damaging sunlight while improving driving safety.
Give a gift that exudes luxury and style with these sophisticated sunglasses by the renowned brand Prada. These sunglasses seamlessly combine fashion-forward design with practical functionality. The modified aviator design suits almost all face types so they'll almost certainly make the 16-year-old teen boy you're shopping for look and feel like a million bucks.
The timeless design means this is a gift that will continue to be on trend even as he wears them into his adulthood. They're not just about style though. The gradient lenses are polarized and provide 100% UV protection, preventing eye strain or damage from bright sunlight. They also make driving safer as they reduce glare and improve visual clarity. When he's not sporting his new face fashion, they can be stored in the included Prada case, ensuring they stay safe from damage and look brand new for many years to come.
Pros
100% UV protection for eye health

Improves clarity for driving

Timeless design

Includes hardshell carrying case
23.
Samsung Duo Plus 128 GB Type-C Flash Drive

Why we like it: A useful USB flash drive with remarkable performance.
USB Flash drives are useful for a whole host of different purposes and make a great practical present for a teenage boy especially a boy who enjoys using technology and computers. The Samsung Duo Plus 128 GB Type-C Flash Drive is a Type-C drive with a Type-A adapter integrated to enable it to be used with older devices too.
This is ideal for moving data or freeing up space, and the superior performance of the drive makes it quick, simple and hassle-free to use. The Duo Plus uses up-to-date Type C Technology meaning that it plugs in the right way up every time and there's no need to risk broken drives by fumbling or forcing it in. Speedy and reliable, this drive can store plenty of data with its 128 GB capacity and makes an ideal gift for a teenage boy.
Pros
Range of practical uses
Type A adapter included
Type C adapter reduces user error
128 GB capacity
Cons
Only useful if recipient uses computers
24.
Morphy Richards Toasted Sandwich Maker

Why we like it: Encourage independence and self-help skills as well as simple, yummy food!
Another stereotype of teenage boys is that they're always hungry! So if this is true of the 16-year-old boy you're buying a gift for why not help him to help himself. Being able to prepare meals and snacks is a vital self-help skill that he will need when he is eventually away at college, or living in his own place. The Morphy Richards Toasted Sandwich Maker encourages a teenager's independence and allows them to prepare filling snacks for themselves.
This sandwich maker is designed as a piece of microwave cookware and is extremely versatile, allowing you to grill traditional toasties, croissants, paninis and more in your microwave. It's completely ready to use and has non-stick plates to make clean-up incredibly quick and easy, it can even go in the dishwasher. With the included instruction booklet and further guides online, there's plenty of inspiration for a teenage boy to get cooking!
Pros
Encourages independence
Versatile; can make a range of snacks
Dishwasher safe
Non-stick
Instructions and online guides included
Cons
May require adult supervision initially
25.
Tommy Hilfiger RFID Blocking Leather Wallet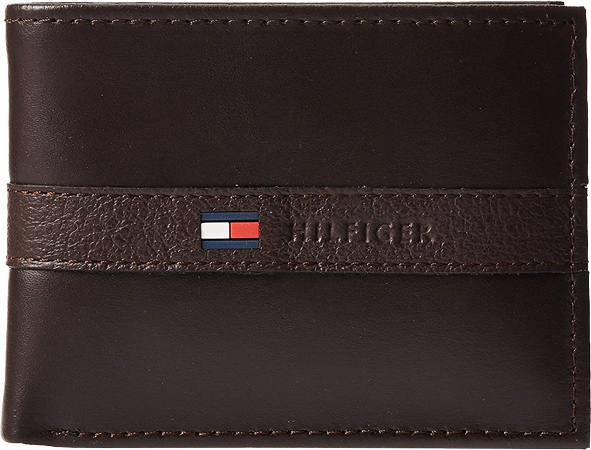 Why we like it: A useful gift with high-quality finish from a popular brand.
A leather wallet makes a useful, but luxurious gift for a teenage boy. As he gets older he may begin to carry around debit cards, ID cards, membership cards and so on, so a nice, organized place to put them all is a practical gift. The Tommy Hilfiger RFID Blocking Leather Wallet offers this kind of organization with 6 credit card pockets, but it also offers RFID Blocking technology helping to keep card details safe.
RFID is the technology that we use to make many contactless payments which have led some to worry about how easily accessible their cards are in their wallet where a payment device could be simply skinny over a bag to collect card details. The RFID blocking technology in this wallet eliminates that security worry. The Genuine leather finish feels soft and luxurious and the popular, well-known Tommy Hilfiger brand means that this is a gift that will be well-received by most teenagers.
Pros
Practical gift
6 Credit card pockets
RFID blocking
Popular brand
100% Leather
26. Lego Technic Lamborghini Sián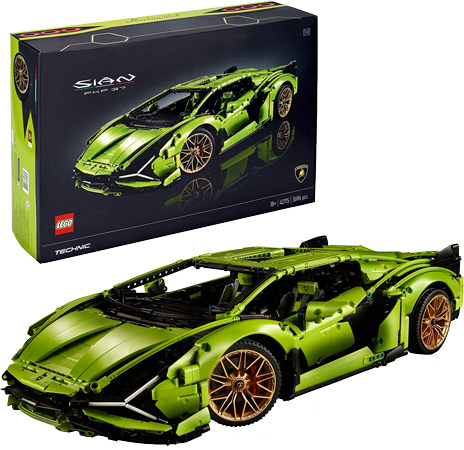 Why we like it: A challenging build for a 16-year-old car enthusiast.
If the 16-year-old boy you're buying a gift for is interested in cars then this 3,696-piece LEGO Technic 1:8 scale model car is sure to keep him entertained for hours! This is a challenging build for a 16-year-old featuring a model V12 engine with moving pistons, steering, front and rear suspension and opening doors.
This set is modeled exactly on the real Lamborghini Sián FKP 37 helping a boy to pursue his interest in cars further. It includes a collectors building instruction booklet, decorative display plate, and unique serial number as well as being presented in luxury packaging.
Pros
Challenging build for 16-year-old
1:8 Scale model
Encourages technology skills
Includes collectors booklet
Luxury packaging
Cons
Lots of pieces; careful storage required
27. Under Armour Undeniable Duffel Bag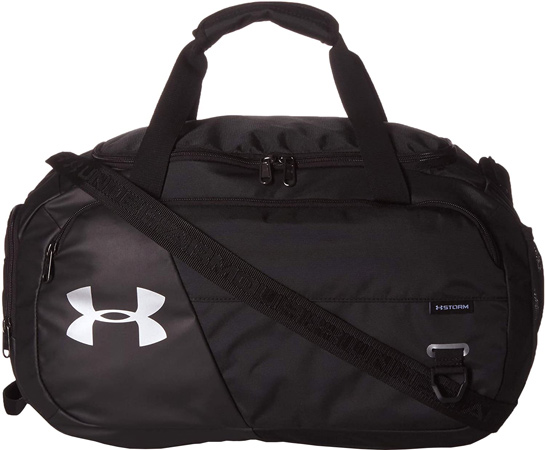 Why we like it: A useful gift from this cool brand, ideal for sports, gym or swim.
Suitable for a range of sports, going to the gym or swimming, the spacious Under Armour Undeniable Duffel bag offers up to 15 gallon of storage space as well as 2 front pockets. With it's 'UA Storm technology, the bag has a water-repellent coating that means rainy days, or wet floors are no problem!
The padded shoulder strap ensures that this bag is both practical and comfortable to wear when brining a gym kit or sporting goods around. As 16-year-olds become more independent and spend more time out of the house at extra-curricular activities a robust sports bag like this is bound to come in useful. Inside the bag there is a separate pocket designed to keep dirty kit or shoes away from other items, making it a very practical bag for sporty teenage boys
Pros
Popular sports brand
Water repellent
Padded shoulder strap
58L volume
Separate pocket for dirty items
Cons
No waterproof pouch for swim gear
Need more inspiration?