By age 11 boys are swiftly moving away from childhood and towards the tumultuous teenage years, with their new desire for maturity, it can be difficult to know what to buy for an 11-year-old boy. At this age, boys are beginning to want to be part of the adult world, and no longer want toys which are obviously toys, though their playful side and desire for fun often remains. This all makes gift buying pretty tricky! So, we've put together a list of gifts that should appeal to both the playful side and the newfound maturity of 11-year-old boys.
1.
DJI Tello Ryze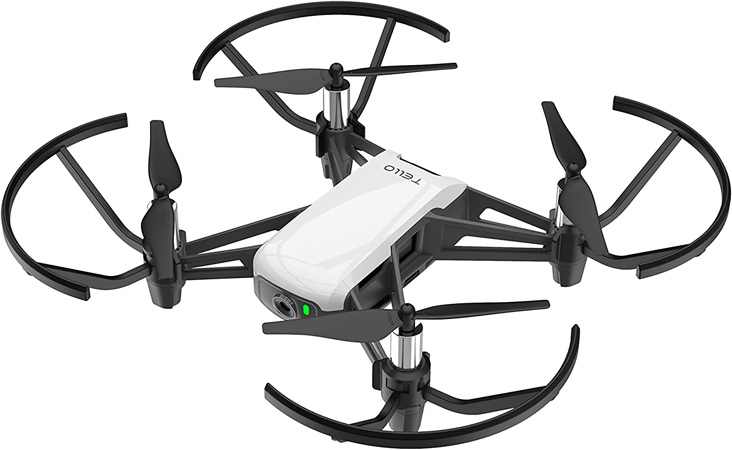 Why we like it: A lightweight yet durable drone ideal for beginners.
Drones continue to rise in popularity and as technology is advancing the price point of drones is being driven down, making them accessible to a much wider market. This is great news if you're looking to buy a gift for an 11-year-old boy who is interested in technology!
The DJI Tello Ryze drone is ideal for beginners with simple controls and a lightweight, durable design. It can be flown from up to 300 feet away and has a high-quality camera onboard so that epic views can be captured. With local rules and restrictions about drone flight applying this can be a way to introduce the idea of social responsibility.
Pros
Improves knowledge of technology and coding
High-quality camera
Lightweight, durable design
Ideal for beginners
300 feet range
Cons
Must be flown responsibly
2.
Razor Power Core E90 Electric Scooter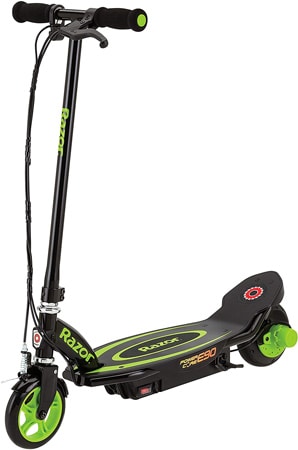 Why we like it: A speedy electric scooter to encourage spending time outdoors.
Scooters are a classic toy and mode of transport throughout childhood and encourage children to spend time outdoors and keep physically active. Whilst electric scooters don't require children to physically propel themselves forward, they do require balance which in turn develops the core muscles.
The Razor Power Core E90 Electric scooter is a maintenance-free electric scooter with up to 80 minutes of ride time from a single charge and speeds up to 10mph. It is the ideal next step from a traditional scooter and gives an 11-year-old boy a new way to get around and some more independence.
Pros
Up to 80 minutes ride time
Maintenance-free
Up to 10 mph
Improves physical skills
Encourages outdoor play
3.

Oonies Flipslide Game
Why we like it: A fast-paced, skill-building game that provides hours of competitive fun for 11 year old boys.
The Oonies Flipslide Game is an excellent gift idea for 11 year old boys who love exciting games that test their skills. This electronic game features quick reactions and strategic thinking to outplay opponents. Players race to match the light sequence by flipping tiles and sliding blocks as fast as possible.
With its portable size and battery operated design, the Oonies Flipslide can be played anywhere for on-the-go fun. It's an ideal gift for 11 year old boys looking for a new thrilling game to master.
Pros
Fast-paced, skill-based play
Multiplayer mode for competition
Improves coordination and focus
Portable for on-the-go fun
Cons
Small pieces require care
4.
Brush Tip Watercolor Pens
Why we like it:
A colorful set of pens with unique brush tips that allow young artists to explore watercolor techniques.
Shopping for an 11-year-old boy that fancies himself the next Picasso? This gift is going to add another technique to his repertoire of artistic skills. This set of vibrant and versatile pens will allow him to create beautiful watercolor masterpieces. With 20 different colors to choose from, these pens allow young artists to experiment and explore a wide range of artistic styles. The brush tip design provides smooth and precise lines, making it easy to create stunning effects. Whether it's painting landscapes, designing comic book characters, or just doodling, these pens will create art worthy enough to be framed.
Engaging in art activities like painting and coloring has been proven to inspire imagination, improve fine motor skills and enhance hand-eye coordination. It also encourages self-expression and boosts self-confidence as he develops a unique artistic style. These brush pens are water-based and non-toxic, ensuring a safe and mess-free experience for both the artist and parents who like to keep a tidy home.
Pros
Vibrant and long-lasting colors

Promotes imagination and creativity

Encourages technique experimentation

Available in a 20, 50 or 100 pack
Cons
Brush tips require practice for precision
5.
Intex Island Pool Inflatable Smile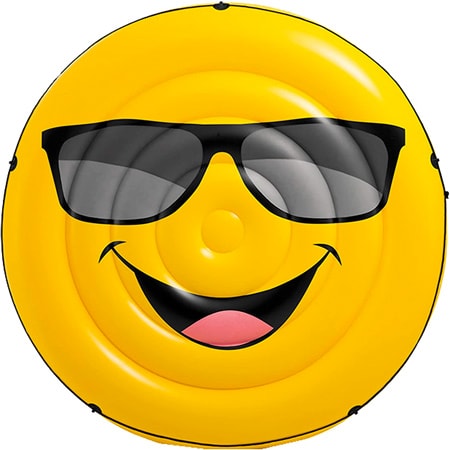 Why we like it: Perfect for the beach or pool this float has a cool emoji design.
By 11-year-old many boys are confident and competent swimmers who enjoy going to the beach or pool as a leisure pursuit. Swimming has plenty of physical and social benefits, promoting good muscle tone, cardiovascular fitness and often allowing children to be part of a team or group.
The Intex Island Pool Inflatable Smile is an inflatable float with a cool emoji design and is suitable for either the beach or pool. It is made with high-quality materials so should be durable enough to stand up to the play of an 11-year-old, it also features a useful grab rope that can be used to tow it along whilst in the water or as a carry-handle out of the water.
Pros
Cool emoji design
Great for beach or pool
Made with high-quality materials
Useful grab rope
Cons
Requires access to pool or beach
6.
Under Armour Boys' Prototype 2.0 Shorts
Why we like it: Lightweight, sweat-wicking athletic shorts perfect for active 11 year old boys.
These shorts by Under Armour are a great gift for sporty preteen boys. The smooth, lightweight fabric wicks moisture and dries quickly to keep him comfortable during sports and outdoor play. An encased elastic waistband with internal drawcord ensures a customized fit. Open hand pockets provide storage for small items.
The stylish design and range of colors offer versatile options to match his personality. This practical gift will get plenty of use for school sports and casual summer wear.
Pros
Sweat-wicking, quick-drying fabric
Customizable fit
Lots of color choices
7.
Klask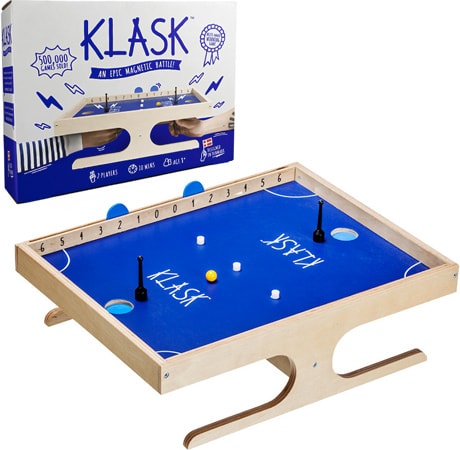 Why we like it: Table football or air hockey? Why not have both? This table-top game is perfect for parties and playing together!
By age 11, boys are often a lot more interested in what adults are doing and may begin to express an interest in joining in with adults at social events and family functions. Playing games together is a great way to encourage cooperation and positive interaction with adults.
Klask is a table-top game that is ideal to take along to parties and events and represents a cross between table football and air hockey. Playing with others gives an 11-year-old the chance to develop his social skills as well as improving hand-eye coordination.
Pros
Award-winning party game
Can be played on any flat surface
Lovely wooden finish
Improves hand-eye coordination
Develops social skills
Cons
Small parts; keep out of reach of younger siblings
8.
JBL Flip 5 Waterproof Bluetooth Speaker

Why we like it: A robust and portable speaker to enjoy personal music choices.
11-year-old boys are often developing their own taste in music and enjoy listening to their own favorite bands or artists. A Bluetooth speaker is the ideal way to allow him to play his own music and develop a sense of independence.
The JBL Flip 5 Waterproof Bluetooth Speaker is waterproof, portable and durable enough to be used by an 11-year-old. Using a wireless connection to connect to a compatible device and play music, audiobooks or podcasts, this speaker would make a great complimentary gift for a boy receiving a phone or mp3-player.
Pros
Waterproof
Portable
Wireless connections
Encourages interest in music
Promotes independence
9.
Fortnite Turbo Builder Set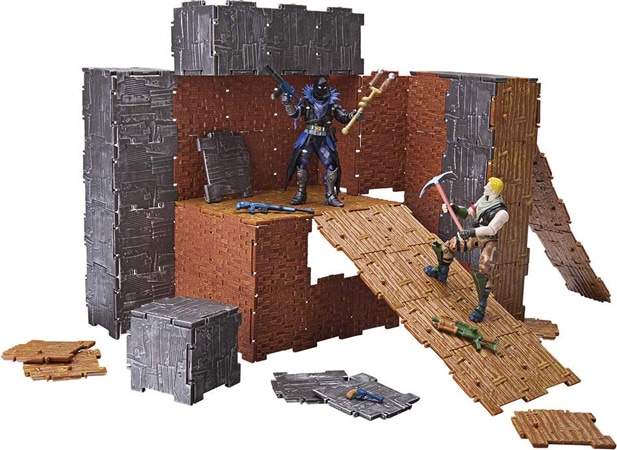 Why we like it: Based on the popular video game these collectible figures can be used for display or play.
The Fortnite computer game is incredibly popular with 11-year-old boys and it can be hard to know what to buy related to a computer game, but these physical products based on the popular computer game might be the ideal gift for a fan of Fortnite.
The figures can be used as both play figurines or display items and are an officially licensed product ensuring that they are of high quality. They come with a range of building materials to encourage creativity and improve construction skills.
Pros
Based on popular video game
Encourages imaginative play
Can be used as a display item
Come with building materials
Officially licensed product
Cons
Small parts; needs to be stored away from younger children
10.
Vatos Infrared Laser Tag Guns Set with Vests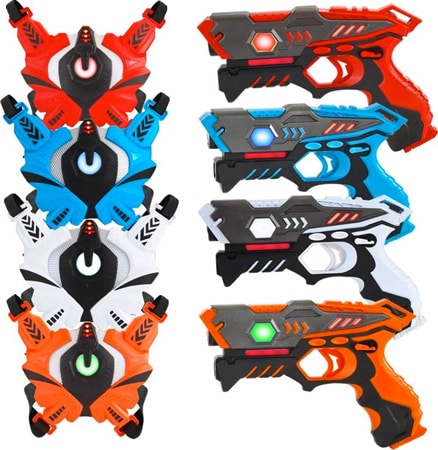 Why we like it: Safe and easy to set up, this laser tag set encourages active, physical play to keep children healthy.
Keeping kids active and healthy is important as the habits laid down early in life tend to last for years to come. Some children take easily to sport and enjoy regular sports clubs which help keep them fit and healthy whereas with other children more innovative approaches are required.
The Vatos Infrared Laser Tag Guns Set with Vests is a novel way to keep children active, with 100% safe infrared technology this set allows children to play a game of laser tag at home. With different programs available, including playing in teams, it is an ideal way to develop social skills whilst also encouraging physical activity and time spent outside.
Pros
Encourages outdoor play
Keeps children active
Improves hand-eye coordination
Develops social skills
100% safe
11.
Adidas Defender III Medium Duffel Bag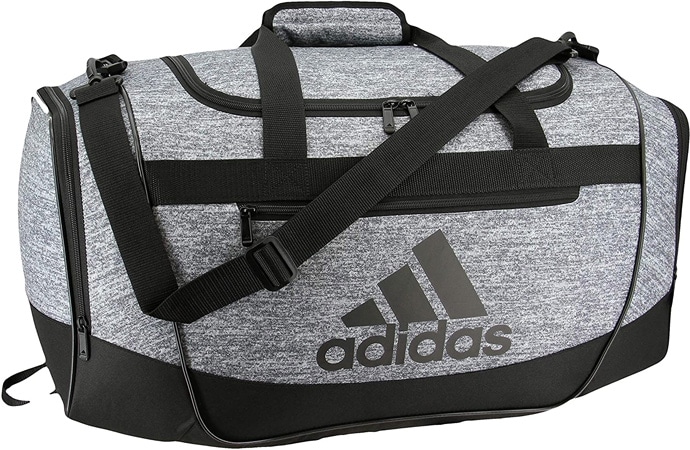 Why we like it: Available in a range of colors this duffel bag makes the ideal practical gift.
Sometimes something practical makes the ideal gift. If you are unsure of what the 11-year-old boy you're buying a gift for is interested in or already has then a gift that is practical and useful may be a good idea. As 11-year-olds become more independent and spend increasing amounts of time at different extra-curricular activities, they also tend to transport increasing amounts of kit and belongings around with them.
The Adidas Defender III Medium Duffel Bag is available in a range of colors so you can select one based on his favorite color or personal style. This bag, from popular sports brand Adidas is made with durable materials and has a structured shape so is built to last. It is sure to be a useful gift for an 11-year-old boy with lots of hobbies.
Pros
Available in a range of colors
Popular sports brand
Structured shape
Built to last
Cons
More expensive than other duffel bags
12.
Razer Kraken X 7.1 Surround Sound Gaming Headset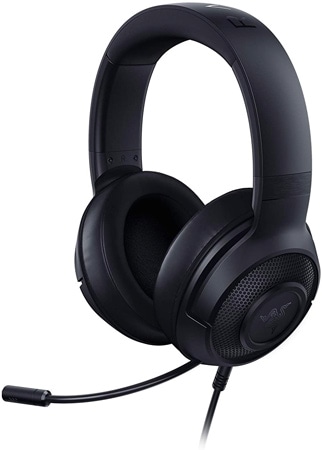 Why we like it: Perfect for avid gamers this headset is super light and comfortable whilst offering crystal clear sound and recording.
Many 11-year-old boys are avid gamers, spending their free time on all sorts of quests and battles at the computer! Some of these are accompanied by sound, or even voice conversations with other players which can get pretty noisy when played in shared space in the home so a good gaming headset, to limit this noise, may make a great gift for a keen gamer.
The Razer Kranken X 7.1 Surround Sound Gaming Headset is an ultra-comfortable headset with headphones and microphone which is ideal for an 11-year-old gamer. It has easy access controls, really clear audio and voice recording and allows him to get on with his games without disturbing the rest of the household.
Pros
Ultra-comfortable
Clear audio
Clear voice recording
Easy access controls
Promotes independence
Cons
Need to check device compatibility
13.
Casio Men's Watch MRW-200H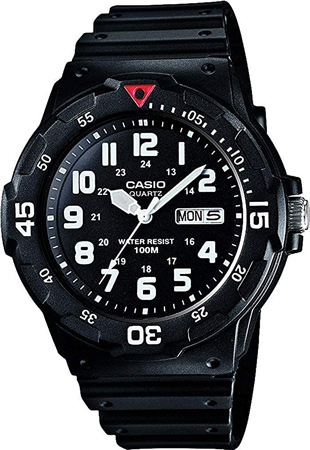 Why we like it: With a classic timeless design and range of features, this watch makes an ideal gift.
As 11-year-old boys are becoming more mature they may begin to take an interest in fashion and style. Buying a watch as a gift is not only practical, as it is a useful product, but can also cater to this growing interest in fashion and developing a personal style.
The Casio Men's Watch MRW-200H is 300-feet water-resistant and made with a durable and flexible wrist strap, so it can certainly stand up to the rigors of an 11-year-old boy's lifestyle, whilst at the same time, it has a classic timeless design that will last him for many years. With day and date display and glow in the dark features, this watch is ideal for an 11-year-old as it has a range of features without being too complicated.
Pros
Glow in the dark features
Day and date display
Durable and flexible wrist strap
300 ft water-resistant
Classic, timeless design
Cons
Specialized batteries required
14.
3D Printing Pen Kit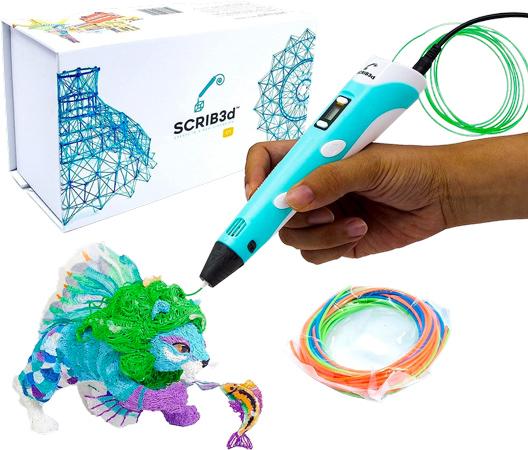 Why we like it:
A high-tech gift that allows 3D art to be created with ease while also encouraging creative expression.
Art gets a 3D makeover with this futuristic gift. Why be confined to paper when the 11-year-old boy you're shopping for can create multidimensional art that brings his imagination to life? This 3D printing pen by SCRIB3D will create plastic-like pieces of art in real-time as he draws his creations. It's like a 3D printer but in the form of a pen that can be used free-hand.
The pen is designed to be easy to use with only a slight learning curve to get started. It features adjustable speed and temperature settings, ensuring a safe and fun experience. It also features a built-in display to provide real-time feedback on temperature and filament usage. Not only will this pen encourage creativity, but it will also develop problem-solving skills and manual dexterity. The variety of included filament colors means the possibilities for creation are wide open. Whether he wants to build toy models or design decor, this 3D printing pen will keep his creativity on overdrive.
Pros
Encourages an interest in technology

Promotes creative expression

Includes over 30 feet of colored filament

Designed with safety sleep function
Cons
Could require a slight learning curve
15.
Ravensburger Big Ben with Clock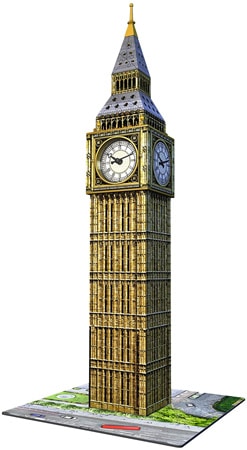 Why we like it: Build a working replica of Big Ben, ideal for boys interested in architecture or engineering.
11-year-olds are often beginning to develop a range of more mature interests that will shape their educational choices and possibly their later career. Architecture and engineering are popular interests and are both in demand in the jobs market so these really are worth encouraging.
The Ravensburger Big Ben with Clock construction set is suitably challenging for an 11-year-old boy with 216 pieces to be put together according to instructions, thereby developing independence and the ability to work through a set of instructions logically as well as physical dexterity and construction skills. The moving elements help to increase an 11-year-olds understanding of how things work, and of engineering.
Pros
Encourages interest in architecture and engineering
Improves engineering and construction skills
Develops ability to follow instructions
Suitably challenging for 11-year-olds; 216 pieces
16.
Bose SoundSport Free Truly Wireless Sport Headphones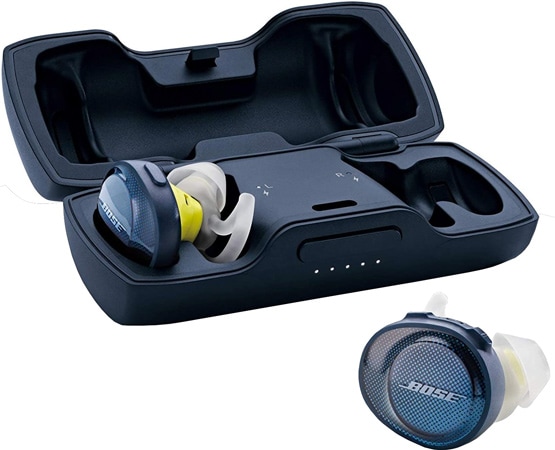 Why we like it: Wireless headphones with a built-in tracking system to prevent losing them, ideal for boys who love listening to music on the go.
Listening to music on the way to school, whilst playing sports or simply around the house is a way in which an 11-year-old boy can indulge his interest in music and assert his independence in choice of songs, bands and artists.
Available in a range of colors and finishes, the Bose SoundSport Free Truly Wireless Sport Headphones are the ideal way to listen to music on the go. They are also both sweat and weather-resistant and offer up to 5 hours of completely wireless playtime. An excellent feature of these headphones is the earbud tracking system; earbuds are small and can be frequently misplaced and even lost, the tracking system prevents this and helps to recover lost buds quickly.
Pros
Completely wireless
Up to 5 hours playtime
Earbud tracking system; prevents losing buds
Sweat and weather-resistant
Available in a range of colors and finishes
17.
Lego Technic Grand Prix Racer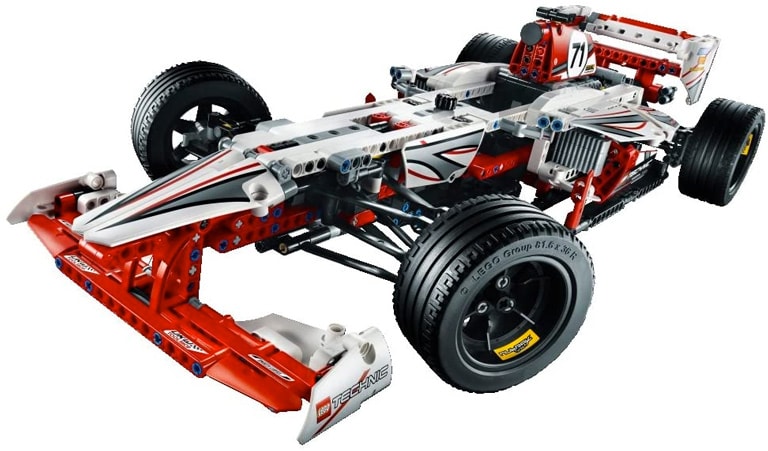 Why we like it: A 2-in-1 model kit that encourages an interest in engineering, construction and technology.
The Lego Technic range has been specially designed to increase interest in and understanding of engineering, construction and technology and maintain a boy's interest in Lego beyond childhood. These sets also help to improve physical dexterity and fine motor skills through hands-on construction.
The Lego Technic Grand Prix Racer set is ideal for 11-year-old boys, providing sufficient challenge and the opportunity to construct 2 different models. After producing the Grand Prix racer this can be motorized with a separate motor set, encouraging an interest in engineering with practical hands-on construction activity and real-life application.
Pros
2-in-1 model
Encourages an interest in engineering
Improves construction skills
Can be motorized with separate motor set
Cons
Motor set sold separately
18.
ThinkFun Circuit Maze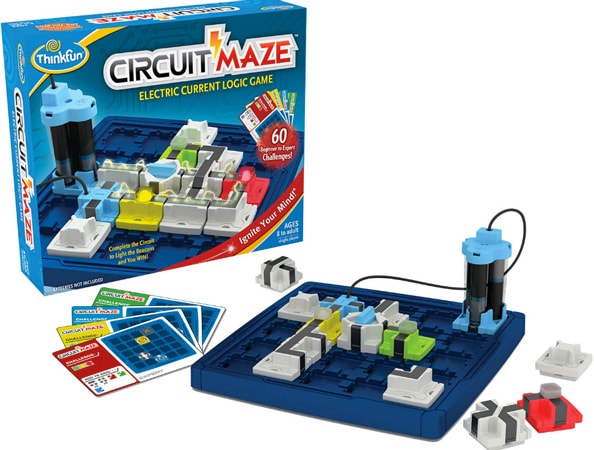 Why we like it: Learn about circuits through fun and play, ideal for developing an interest in technology.
11-year-olds are naturally curious about many aspects of the world but many dislike overt teaching and will push against this kind of instruction. Educational toys that teach in a more subtle way are a great way to get around this.
Circuitry and technology are best taught with hands-on experiential and experimental learning and the ThinkFun Circuit Maze is a brilliant way to do this. It doesn't feel like learning, but learning is certainly happening whilst the game is played. There are 60 different challenges for a range of ages and skill levels, all of which develop technology and logical reasoning skills.
Pros
Educational toy; teaches circuitry
Improves technology skills
60 challenges; from beginner to expert
Develops logical reasoning skills
19.
K'Nex Mega Motorcycle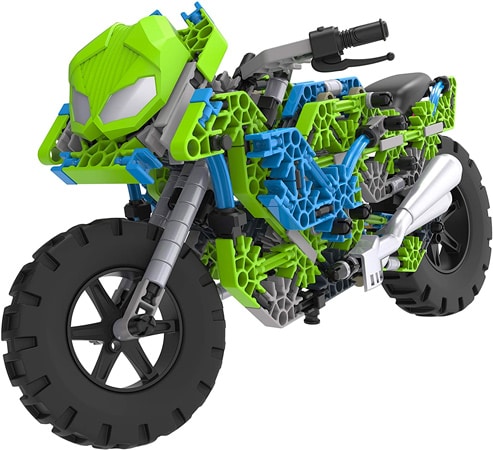 Why we like it: Build an authentic replica of a sports motorcycle, complete with working suspension.
K'Nex is the ideal gift for boys of a range of ages and there are a variety of different sets available appealing to different age groups and different interests. As children get older the kits become more complicated and introduce a range of other concepts.
The K'Nex Mega Motorcycle allows for the production of a replica motorcycle, improving understanding of engineering and strengthening fine motor and construction skills. As an 11-year-old follows a set of instructions he learns an important skill in and of itself as well as patience and perseverance and this can be rewarded by displaying the completed model with the included kickstand.
Pros
Includes a kickstand for displaying finished model
Improves construction skill
Develops an interest in engineering
Strengthens fine motor skills
Compatible with other K'Nex kits
Cons
Small parts; require careful storage
20.
Coleman Coastline 3 Plus Camping Tent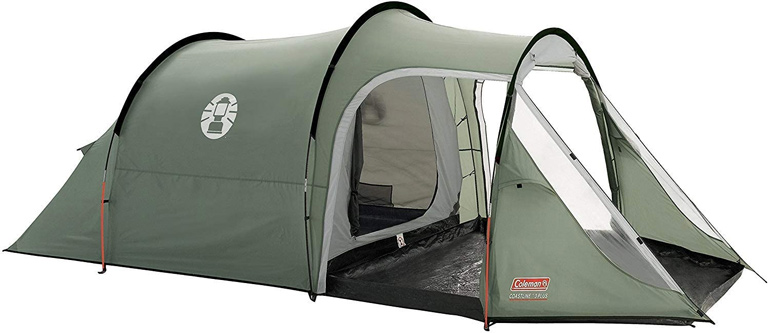 Why we like it: Perfect for outdoor adventures, this 3-person tent is ideal for weekend camping trips.
Camping, whether that's in the great outdoors or the garden, is a brilliant way to encourage time spent outdoors away from screens, enjoying fresh air, nature and usually some physical activity. Putting up a tent is a skill in and of itself and encourages a whole host of other skills, including co-operation and teamwork when it's done alongside someone else.
With separate living and sleeping areas, the Coleman Coastline 3 Plus Camping Tent is ideal for a range of different events including weekend camping trips and sleepovers. It is easy to pitch, with lightweight poles meaning that an 11-year-old can attempt at pitching this themselves, and is 100% waterproof with durable materials to ensure they stay dry whilst adventuring!
Pros
Separate living and sleeping areas
Easy to pitch
100% waterproof
Lightweight poles
Encourages spending time outdoors
21.
Bouncing Trampoline Moon Shoes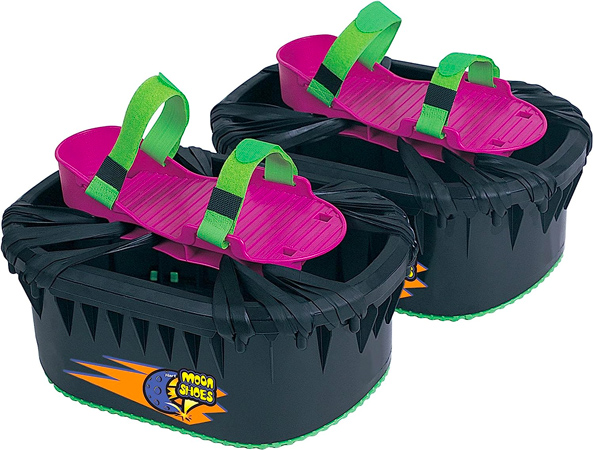 Why we like it:
An exciting pair of trampoline shoes that will encourage physical activity while improving balance and coordination.
Here's a gift idea that's sure to provide some exhilarating fun for an active 11-year-old boy. These moon bounce shoes by Big Time are like having mini trampolines attached to his feet. Crafted with quality and safety in mind, these innovative bouncing shoes feature durable materials that are made to withstand rigorous play. Equipped with sturdy springs in the soles and adjustable straps for a snug fit, they provide a safe and fun way for boys to bounce from point A to point B. Walking is so last century.
These trampoline shoes offer more than just entertainment. They promote physical activity and personal development. Jumping on these shoes engages leg muscles while improving balance and coordination. This gift is an exciting and effective way for boys to stay active while experiencing the thrill of bouncing. Choose this gift and the lucky guy you're shopping for is definitely going to have some more pep in his step.
Pros
Inspires active play

Develops core and leg muscles

Improves balance and coordination

Adjustable straps for various shoe sizes
Cons
May not be suitable for indoor play
22.
Logitech G502 HERO Wired Gaming Mouse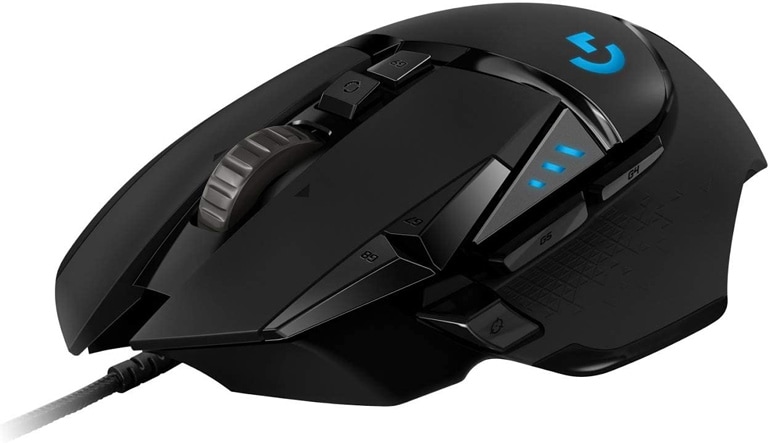 Why we like it: Perfect for computer game fans this mouse is a major upgrade to their kit with plenty of useful features.
Many 11-year-old boys enjoy the excitement and challenge that computer games have to offer and the equipment they use to play these games has a significant impact on the quality of gameplay. Whilst a brand-new top of the range gaming PC may be out of the question, upgrading a smaller piece of kit, for example, the mouse can make a big difference to an 11-year-olds enjoyment of gaming.
With 11 programmable buttons, the Logitech G502 HERO Wired Gaming Mouse is ideal for enhancing the gaming experience. It features precision tracking, a hyper-fast scroll wheel and rapid click feedback so that the 11-year-old gamer can focus on the gameplay itself and not be held back by outdated kit. Many parents worry about 11-year-olds playing computer games but there are often educational benefits to these games with many increasing logic and problem-solving skills as well as improving spatial awareness and hand-eye coordination.
Pros
Precision tracking
11 programmable buttons
Hyper-fast scroll wheel
Rapid click feedback
Ideal for gaming
23.
Hudora All Stars Basketball Net and Stand

Why we like it: Help an 11-year-old pursue an interest in basketball, encouraging physical, outdoor play to keep him fit and healthy.
The Hudora All Stars Basketball Stand is a basketball hoop that comes complete with a stand and pole meaning that wall-mounting is not required. This means that the basketball stand can be stored away and brought out when needed.
Basketball and other similar sports help to develop all-round coordination but specifically hand-eye coordination which enhances the skills used for writing. It is also a great way to get kids playing outside, staying physically active and healthy. If the 11-year-old you're buying for loves sports in general or basketball in particular then this is a great way to help him pursue his passion.
Pros
Encourages outdoor play
Develops interest in sports
Promotes physical activity keeping children fit and healthy
Improves hand-eye coordination
Does not require wall-mounting
Cons
Requires significant outdoor space
24.
Sphero 2 Ring Specdrums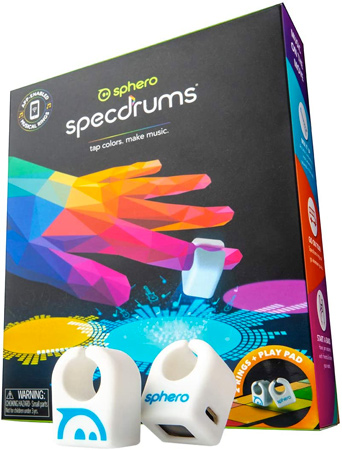 Why we like it: Integrate music and technology by tapping colors to create sounds, loops and beats.
If you're buying a gift for an 11-year-old boy who enjoys music then the Sphero 2 Ring Specdrums might be perfect. These combine technology and innovation with musical skill and interest to create a really unique product and experience. Using the Specdrums users can create sounds, loops and beats simply by tapping the included playmat.
Integrating science and the Arts is a growing trend in the educational sector as it has been recognized that the kind of creativity promoted by the Arts leads to innovation in Science, Technology and Engineering too. The Sphero 2 Ring Specdrums are suitable for a range of abilities from casual experimentation to serious musicians.
Pros
Improves musical skill
Encourages interest in technology
Integrates arts and sciences
Long battery life
Suitable for a range of abilities
25.
Lego BrickHeadz Steve & Creeper Minecraft Figures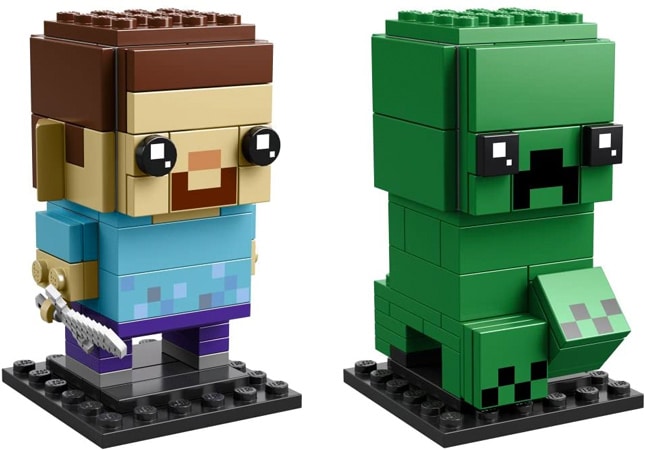 Why we like it: A physical gift based on the popular Minecraft computer game, compatible with other Lego sets.
If the 11-year-old boy you're buying a gift for is mostly interested in computer games it can be difficult to know what to buy them. There are options to buy credits for the game, but sometimes it feels better to give a physical gift.
The Lego BrickHeadz Steve & Creeper Minecraft Figures are a physical gift that can be given, based on the popular Minecraft computer game that so many 11-year-old boys enjoy. They are compatible with other Lego sets, improve construction skills and encourage imaginative play. The figures are also ideal for displaying as part of an 11-year-olds room decoration.
Pros
Based on the popular Minecraft computer game
Encourages imaginative play
Improves construction skills
Compatible with other Lego sets
26.
Game Controller Insulated Lunchbox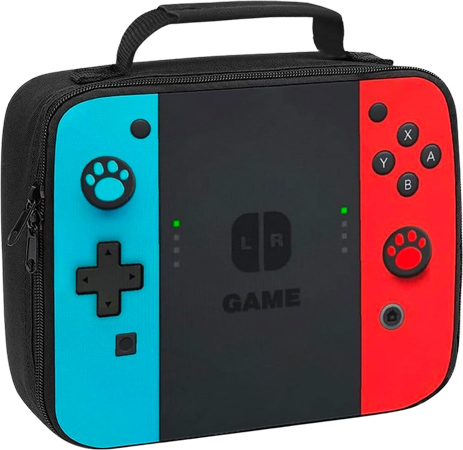 Why we like it:
A practical gift that will get frequent use to keep school lunches fresh while expressing personal style.
When it comes to finding a useful gift for an 11-year-old boy, you want something that combines style and practicality. That's why this insulated lunch bag by Jiraikei would make a great gift idea. This sleek and functional lunch bag is designed to keep meals fresh and drinks cold, making it a must-have accessory for school, outdoor adventures, or picnics with friends and family.
Constructed with high-quality materials, this lunch bag offers exceptional insulation and waterproofing, ensuring meals stay at the perfect temperature and there's no risk of leaks or spills. The spacious interior provides tons of room for sandwiches, snacks, fruits and a water bottle. Not only does this lunch bag excel in practicality, but it also boasts a stylish game controller design that will make any 11-year-old boy stand out from the crowd of boring lunch boxes. This cool lunch bag effortlessly combines fashion with functionality and is a gift boys will be proud to show off.
Pros
Promotes self-expression

Expresses personal hobby

Durable and leakproof design

Fits most bento boxes
Cons
Does not include a shoulder strap
27.
Fujifilm Instax Mini 9 Instant Camera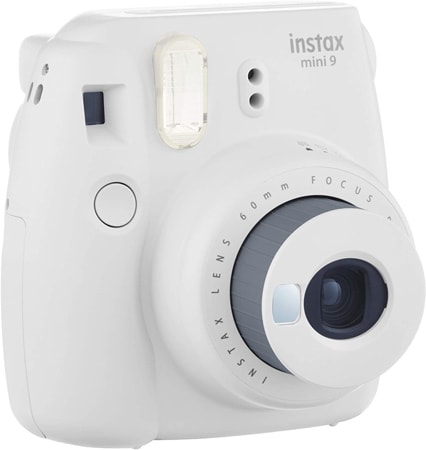 Why we like it: Plenty of creative fun and selfies galore with this camera offering instant print outs.
At 11 years old many boys love experimenting with photography, taking pictures of nature, landscapes, themselves and their friends. This boosts creativity and allows for some artistic expression and experimentation with photography skills.
The Instax Mini 9 Camera is a camera that produces prints instantly and is available in a range of colors so there's sure to be one that fits the personality of the boys you are buying for. It has a built-in flash and comes with a selfie mirror and a close up lens included.
Pros
Promotes creativity
Available in a range of colors
Produces instant prints
Built-in flash
Selfie mirror and close up lenses included
Cons
Requires batteries
Requires film
Final words
As the 11-year-old boy you are buying a gift for grows and matures he is likely to change his interests, possibly several times, but encouraging each phase he is in is important; 11-year-olds still often crave the approval and encouragement of adults. By embracing an 11-year-old's interests and buying them a gift related to this you are showing them that you have paid attention to, and are encouraging their interest as it is right now.
This list has plenty of gift suggestions based on the common interests of 11-year-old boys, so it's likely that you can find something that fits with the interests of the 11-year-old you're buying for. However, we have also included plenty of practical gifting items which you can be sure he will get plenty of use from and giving these kinds of gifts also helps to communicate that you view him as more mature and grown-up. We hope that you find the perfect gift for the 11-year-old boy that you are shopping for!
Need more inspiration?