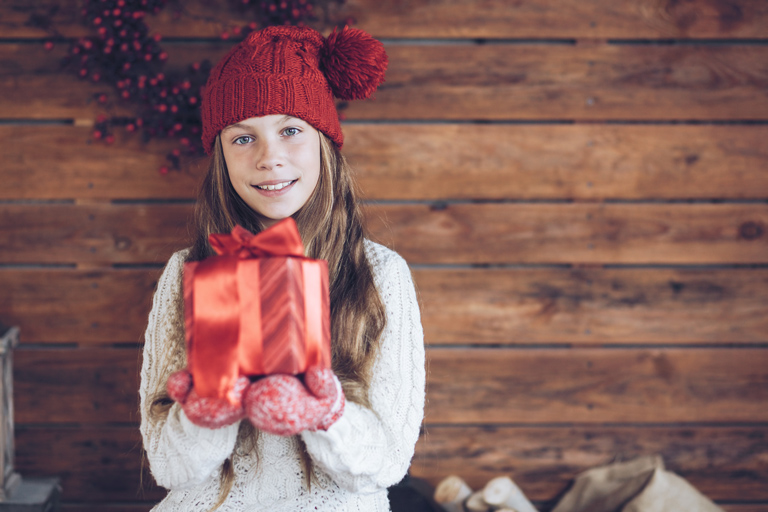 Christmas is a fun and magical time of the year. Not just for kids, but for adults too. Though sometimes it can feel like the fun for adults doesn't truly start until after all the Christmas shopping is done. Let's get that part out of the way so you can start enjoying the festive season, worry and stress-free.
This list of top 17 Christmas presents for 12-year-old girls is full of great gift ideas that will speed along the process so you can indulge in as much holiday eggnog as you want. You deserve it!
1.
Heart Crystal Drop Earrings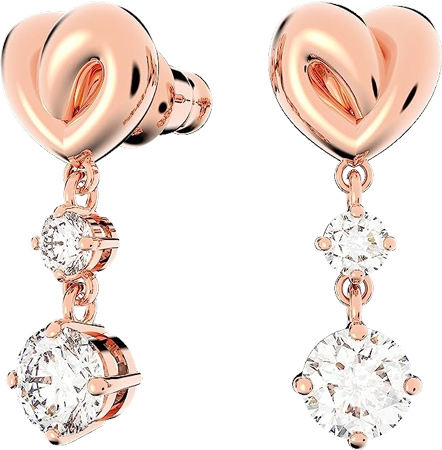 If you're searching for a gift that brings the wow factor, these crystal earrings by Swarovski will make an unforgettable Christmas gift for a 12-year-old girl. Each earring elegantly descends from a rose gold finished heart, adorned with two sparkling brilliant cut crystals. This pair will beautifully reflect the light, creating a dazzling spectacle for admiring onlookers.
These earrings are incredibly versatile, making them ideal for both formal dresses and casual attire. The dainty design makes these age-appropriate while still being special earrings that will make her feel grown up. This is jewelry that will stay in her accessory rotation for many years to come.
2.
Pink Crystal Unicorn Necklace
For the 12-year-old girl on your nice list, this stunning crystal unicorn necklace is going to make her Christmas morning extra magical. This eye-catching piece of neck bling features a unicorn holding a pink heart-shaped crystal.
The unicorn is made of 925 sterling silver that is adorned with a pink enamel flower crown and a rose gold-colored horn. The adjustable chain means she can wear it at any length, perfect for growing girls that want to keep wearing this beautiful gift as she grows through her teen years.
3.
Charmed Jewelry Making Kit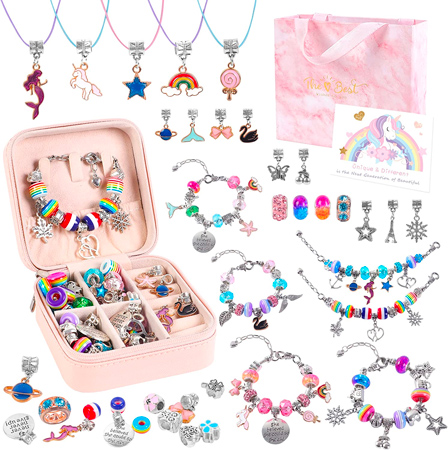 If the 12-year-old girl on your Christmas list thrives on creativity and enjoys personalizing her style, this jewelry-making kit by Ellener could be the gift you're looking for. This comprehensive set allows her to handcraft an assortment of fashionable bracelets and necklaces, integrating unique elements such as colorful beads and cute charms like unicorns and mermaid tails.
In addition to the beads and charms, the kit also includes three snake chain bracelets and necklace cords so there's plenty of supplies for multiple jewelry projects. It even comes with a pink gift box so she can make her best friend a one-of-a-kind present to commemorate their special BFF bond.
4.
Acrylic Necklace Display Case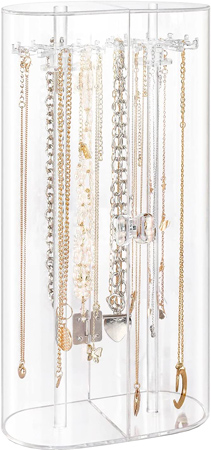 For the 12-year-old girl in your life who values both fashion and organization, choose this acrylic necklace organizer by Jenseits. This attractive organizer is made of a thick, clear acrylic that not only protects her necklace collection from dust and damage but also makes it easy to view without having to open the hinged door. It features two rotating display rings that hold 12 necklaces each, making access to her favorite necklace quick and tangle free.
This is the kind of organizer that will look great in any type of decor, whether she's still into rainbows and unicorns or she prefers a more grown-up aesthetic. It's a classy piece of decor that will also keep her fashion accessories on display for her to show off and admire.
5.
Luxury Mirrored Jewelry Box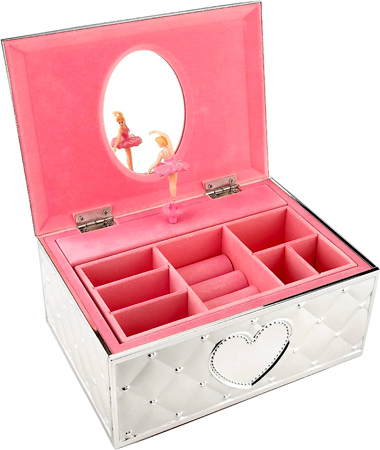 Make this Christmas morning truly special by gifting the lucky 12-year-old girl in your life this precious ballerina jewelry box by Lenox. Elegantly crafted from brushed stainless steel, it opens up to a soft pink interior featuring a twirling ballerina in a pink tutu. When the box is wound, the ballerina dances to the tune Fur Elise, an enchanting song that adds a magical touch to getting dressed or playing with her accessories.
This gift serves as the perfect place to store her growing collection of jewelry and special trinkets and treasures she wants to keep hidden from the world. The matte metal finish gives this opulent jewelry box an upscale feel that would be perfect if she loves to decorate in pink and anything glam-tastic.
6.
Artistic Indoor Garden Kit
Know a 12-year-old girl that loves both art and nature? This Christmas gift blends her two passions, giving her an artistic outlet to create her own personalized indoor garden. This fun kit by Dan&Darci comes with everything she'll need to design and paint her own plant trough and garden labels.
Once her indoor garden bed is ready for planting the kit comes ready with packets of Marigold, Cosmos and Zinnia flowers, an explosion of beautiful colors that will add life to her bedroom windowsill. This a Christmas gift that will keep on giving as she maintains her personal garden and watches it bloom into her own floral oasis.
7.
Geode Wind Chime Kit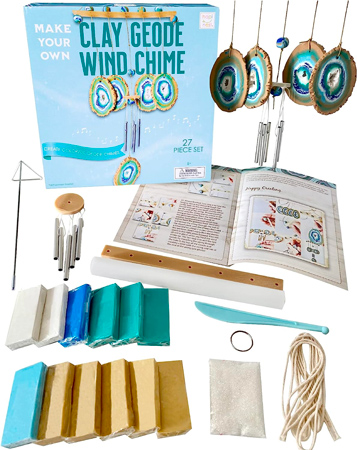 If you're searching for an engaging Christmas gift for a 12-year-old girl who enjoys DIY projects and room decorations, consider this wind chime kit by Hapinest. This kit comes complete with all the necessary components to craft an exquisite geode-themed wind chime. Polymer clay in calming blues and greens is provided to create the stunning geode elements of the chime.
The included visual guide offers clear, step-by-step instructions, making the project both simple and enjoyable. After baking the clay pieces, they're ready to be strung together with the accompanying metal chime bars, creating a unique piece of decor that adds personality and serenity to her room.
8.
LED Light Karaoke Machine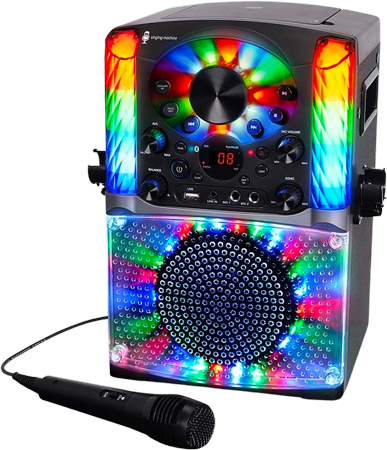 If you've got a 12-year-old girl in your life that loves to sing and perform, you're not going to find a better Christmas gift than this karaoke system by Singing Machine. She will be able to sing along to all her favorite songs by connecting to her phone to the speaker via Bluetooth. While she's belting out her favorite tune on the high-quality microphone, the integrated LED lights will put on a coordinated light show in a rainbow of flashing colors.
For those songs where she's really nailing it, she can even record her performances with the built-in playback feature. Want to join in on the fun? This system supports a second microphone so you can make this year's performance of Jingle Bell Rock a duet to remember.
9.
Wireless Electronic Dance Mat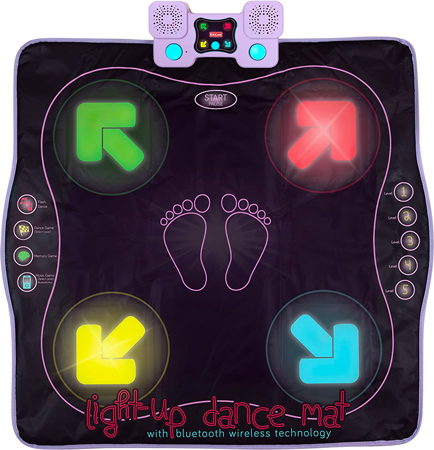 This Christmas gift is a brilliant idea if you know a 12-year-old girl that loves to dance. Made by Kidzlane, this electronic dance mat game is like a home version of those popular dance games that can be found in arcades. The beauty of this one though is it's compact and completely wireless so it can be enjoyed anywhere, indoors or outdoors.
Just connect it to the game via Bluetooth and stomp the flashing arrows in beat with the music. Featuring multiple difficulty modes, this is a great way for a young girl to have a blast dancing to popular songs while also getting in a ton of physical activity.
10.
Galaxy Light Projector Speaker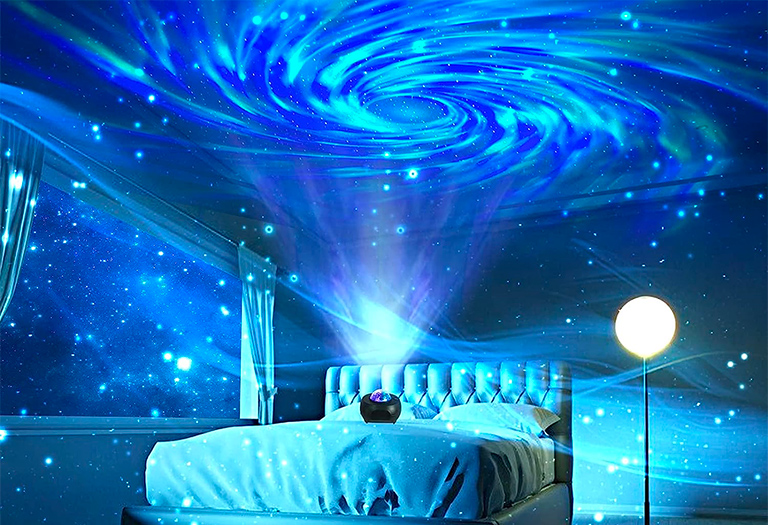 Give a Christmas gift that will turn a 12-year-old girl's bedroom into a psychedelic, magical universe. This star projector by KisMee will project a swirling pattern of stars and cosmic awe onto her ceiling. The mesmerizing patterns will project in 14 different color options, depending on the mood she wants to set while she's spending time in her room.
Switching between light patterns and colors is easy with the included remote or by accessing the user-friendly app. This gift is more than just a light though. It's also a Bluetooth speaker that can pair with her smart devices to play her favorite playlist, creating the ultimate chill-out space she won't want to leave.
11.
Fashion Passion Wall Art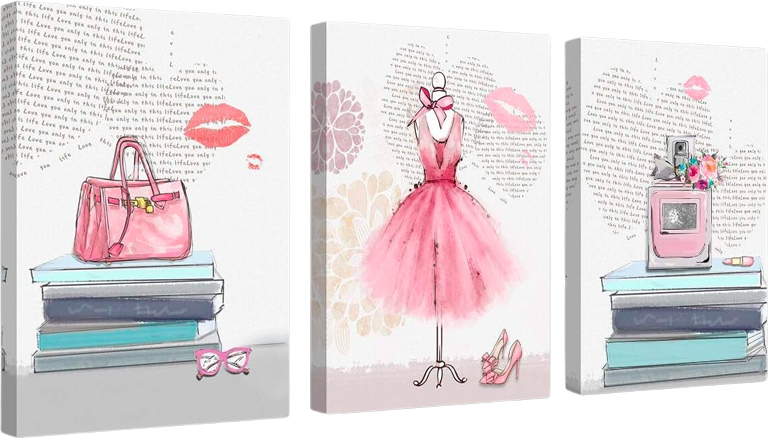 This is a Christmas present that will thrill any 12-year-old girl that loves to decorate her personal space. If the pre-teen on your holiday gift list is into fashion, this set of wall canvas prints will express her passion in a way that will let the world know she's a young lady with high-fashion taste. The set includes three prints, including one with a purse, one with a perfume bottle and one featuring a pink dress and heels.
The chic design and feminine color palette of these prints make them youthful while still giving a bold dose of sophisticated style to a growing girl's room. If she's moving on from unicorn and mermaid decor and wants something that will serve her as she grows into her teen years, this gift is the one she'll love.
12.
Metal Invisible Floating Bookshelf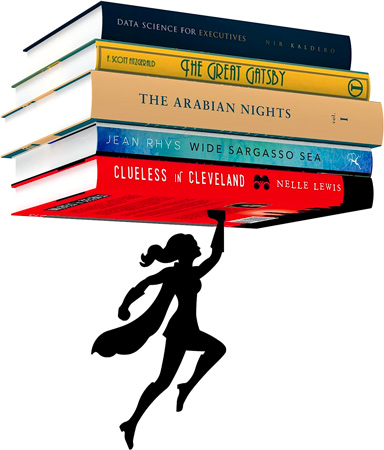 For a 12-year-old girl who loves books and superheroes, choose this super cool Christmas gift. This floating bookshelf by Artori Design looks like a silhouette of a superhero woman holding up a stack of books. While the design is minimalist, the quirky concept of the flying superhero single-handedly lifting all her favorite reading material adds a fun touch to her room decor.
Whether she's into comic books and superheroes or just loves rocking anything that promotes girl power, this gift will be a delightful alternative to the boring bookshelves she's used to.
13.
Floral and Fruity Perfume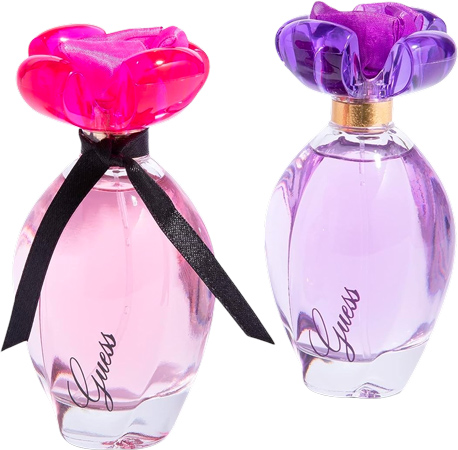 If there's a 12-year-old girl on your Christmas list who either loves perfume or wants to start wearing it, this gift is going to be a surprise she loves. Guess Girl Belle is a classy and subtle perfume that is age-appropriate while still making her feel like a sophisticated young lady.
It opens up with a delightful burst of wild berries and champagne, then subtly transitions into floral notes of peony and jasmine before resting on warm musk, vanilla and sandalwood. This would make the ideal first perfume for a young girl. It's not overpowering and the floral and fruity notes make it young and fresh.
14.
Makeup Blending Brush Set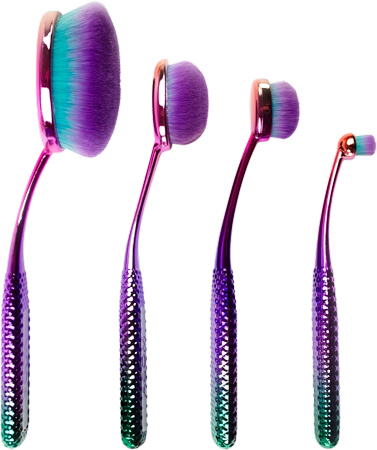 If you're in search of a Christmas gift for a 12-year-old who's into makeup, this gift is the perfect fit. These makeup blending brushes by Moda are great for applying base makeup like liquid foundation, contour colors and concealer. If you think 12 is a little young for blue eyeshadow and red lipstick, this gift is a high-quality brush set that will help her work on more age-appropriate and subtle makeup looks.
The set includes four different-sized brushes, all made with easy-grip handles and soft synthetic bristles that are dense enough to produce a streak-free blend. You can choose the set in gradient purple or pink, either of which will look great displayed on her vanity desk.
15.
Designer Leather Heart Purse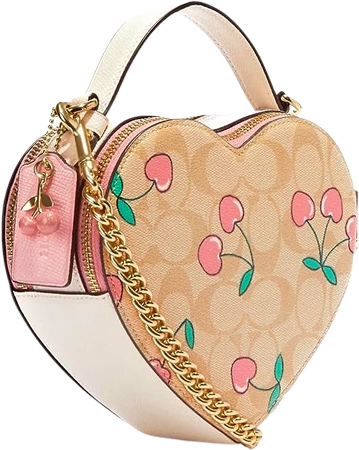 If the 12-year-old girl you're shopping for was extra (and I mean extra!) good this year, this gift is going to blow her away. Everyone at school is going to be talking about her new Coach purse. This crossbody bag effortlessly blends luxurious high fashion style with young and carefree vibes. It's designed in the shape of a heart and features two separate zippered compartments to keep her organized.
The genuine leather is covered in a fun cherry print, adding to this bag's fresh and girly style. It includes a detachable shoulder strap that can be adjusted to fit her frame or she can ditch the strap and carry it by the integrated top handle. One thing is for sure, she'll never forget the Christmas morning she got her first Coach purse.
16.
Pink Gaming Keyboard Set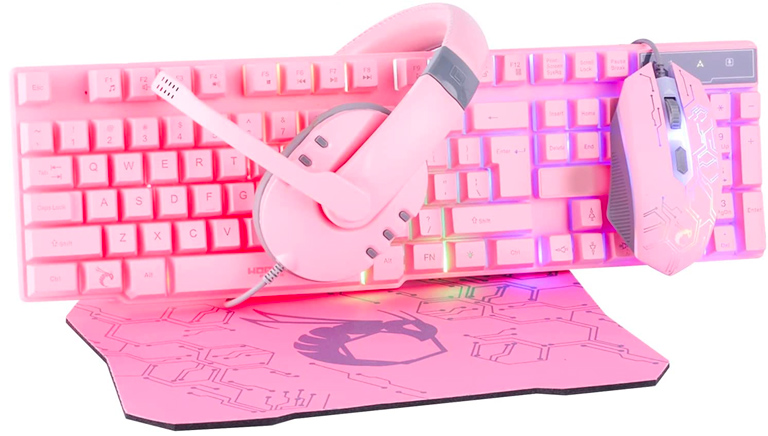 This holiday season, delight the young gaming enthusiast in your life with a gift set that will elevate her online play sessions with friends. This comprehensive gear pack features an LED-illuminated keyboard, a precise mouse, a mouse pad and a pair of top-tier gaming headphones with a built-in microphone. This set gears her up for intense gaming sessions and gives her desk a vibrant, personalized makeover.
The bubblegum pink design, complemented by the colorful LED backlit keyboard, makes for a stylish, personalized setup that will make her the envy of her gaming circle. This Christmas gift will surely be a hit for a 12-year-old girl with a passion for video games.
17.
Vacuum Insulated Water Bottle
For the 12-year-old girl who's always on the go, this insulated stainless steel water bottle by Elvira will make a thoughtful Christmas gift. Perfect for keeping her beverages cool or warm during her many daily activities, this bottle boasts double-wall insulation that maintains the temperature of her drink for up to 24 hours.
The sweat-proof design means no condensation mess in her school bag, while the flip-top lid and straw spout ensure no leaks and easy one-handed drinking. Available in a variety of vibrant colors, this water bottle can match her unique style.
Need more inspiration?