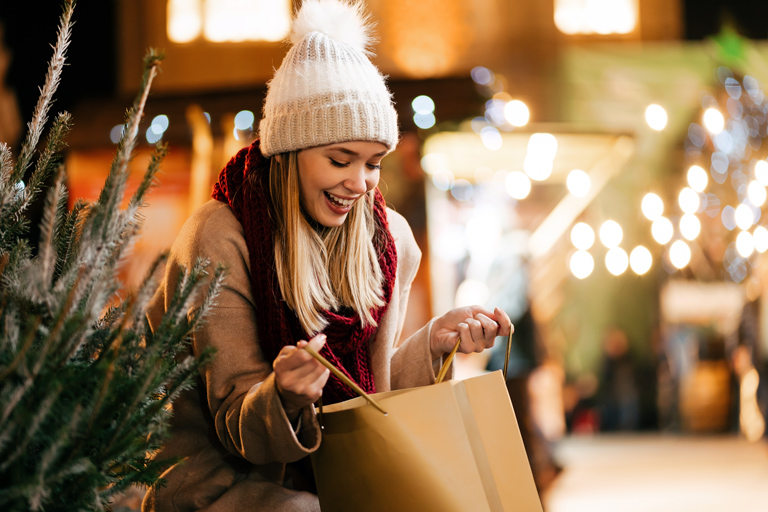 Finding the perfect Christmas gift for a 14-year-old girl can be a tough task. After all, this is a time of change, both physically and emotionally. It's an age where she's exploring her interests, carving out her identity and looking for ways to express her individuality as a young woman.
We've pulled together this list of 16 unforgettable Christmas gifts for picky 14-year-old girls so you can choose something that's going to delight and surprise her this Christmas morning. Whether she's into fashion, art, or all things beauty, there's something here that's going to fit her youthful lifestyle.
1.
Pink Lockable Journal Set
Give a Christmas gift that a 14-year-old girl will use every day to keep her most personal thoughts safe from prying eyes. This sweet journal set comes with an A5 journal that can be locked with the included heart-shaped lock and matching key. It also includes a beautiful ballpoint pen that features an oversized crystal heart on top.
Inside the journal are over 200 pages of lined paper, perfect for writing down dreams, goals and personal thoughts. Not only is this a gift she'll appreciate now, but a gift like this is also a memorable keepsake she can keep to look back on many years from now to see how much she's grown as a young woman.
2.
Jewelry Making Bead Set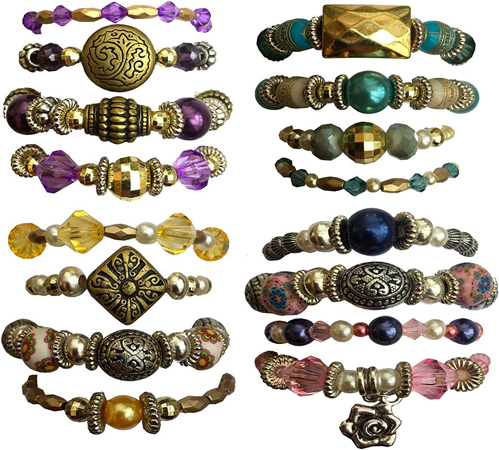 Here's a creative Christmas gift idea for any 14-year-old girl who loves making her own jewelry. This jewelry-making set by Sabrikas includes hundreds of unique beads to create fashionable bracelets or necklaces she'll be proud to wear.
This isn't a kit for young children, with those cheap plastic beads that clip together. These high-end, professional quality beads are beautiful enough to wear for special occasions, share with friends and family or even start her own jewelry brand.
The chunky beads come in an array of jewel tones that are accented with gold and brass-colored details. Whatever jewelry pieces she makes with this kit they'll definitely be high-fashion works of art.
3.
Unique Crystal Designer Watch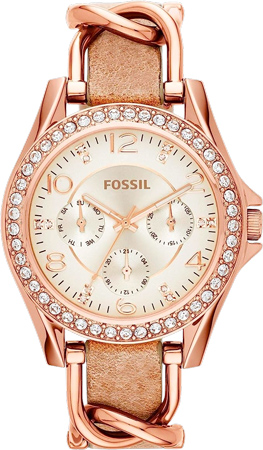 Consider this stylish crystal-accented watch by Fossil for the 14-year-old fashion-forward teen on your shopping list. If you're on the lookout for a gift that will make her jaw drop, this watch fits the bill. As far as style goes, this certainly packs a punch. The rose gold case and crystal-encrusted face give this watch a classic look while the genuine leather band that comes in metallic beige gives it a sporty twist.
This is unlike any watch she has in her collection and definitely one she'll be excited to add. Style aside, this watch is made to withstand everyday wear and is even safe in water up to 330 feet. You won't go wrong if you choose this amazing gift.
4.
Braided Friendship Bracelet Set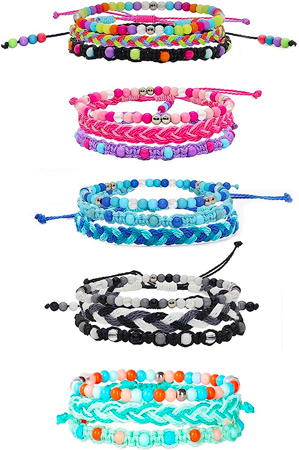 Remember friendship bracelets? They're back and trendier than ever. Instead of having to make them herself though, this Christmas gift comes with the bracelets already made so the trend-setting 14-year-old girl you're shopping for can get straight to the fun part of wearing them or handing them out. The set comes with 10 braided bracelets and five beaded bracelets that feature a stretchy band for a snug fit.
These would look great stacked together to create a trendy layered look or they can be switched out one at a time to match her outfits. Of course, they can also be given to all her besties so the world knows that they're best friends for life. Girl squad goals.
5.
12 Color Tie-Dye Kit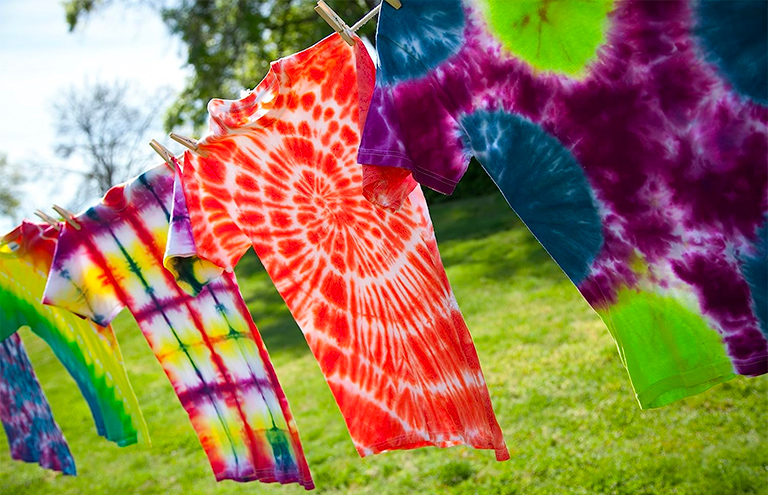 Know a groovy 14-year-old girl that wants a special DIY Christmas gift this year? This tie-dye kit by Tulip is going to have her closet exploding with far-out colors and serious hippie vibes. The kit comes with 12 vibrant dyes, 12 dye squeeze bottles, rubber bands, plastic gloves and a visual guide on how to create eight different designs.
The supplies are enough to do four projects and they don't just have to be t-shirts. This dye can make anything from pillowcases to tote bags or blankets look a million times cooler. The dye is free of toxins and is also machine washable and fade-resistant so it's safe to wear for the many years she'll be sporting her new psychedelic threads.
6.
Snow Cone Machine Kit
Why not give a Christmas gift that will make a 14-year-old girl feel like she's enjoying summer energy with all her friends? This all-inclusive snow cone kit will make one of her favorite summer treats available all year round.
This fun and easy-to-use set includes a machine that creates perfectly shaved ice that she can flavor with one of the three included syrups. The flavors include blue raspberry, grape and cherry, though everyone knows the best flavors are the ones you get from mixing them all.
Not only will this gift provide endless delicious treats but it's also a fun kitchen project the whole family can enjoy. No one turns down a snow cone!
7.
Decorative Plush Pillow Set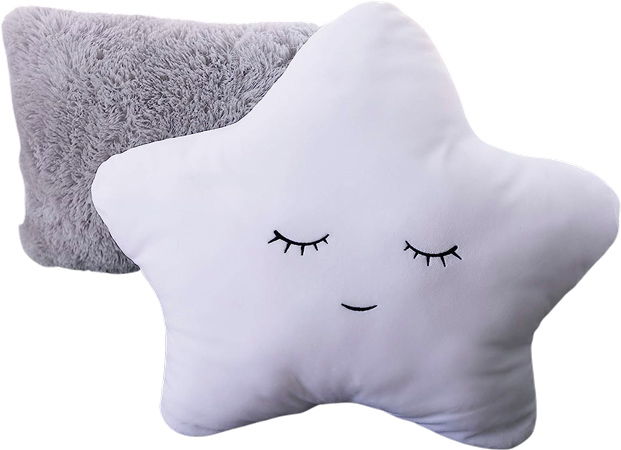 If you're Christmas shopping for a 14-year-old teen that's looking to add some fun style to her bedroom, this gift is going to be a welcome surprise for her to unwrap. This gift isn't just one, but two super cool pillows that will look amazing tossed on her bed or placed in her reading nook.
One pillow is designed using fluffy faux fur that will be perfect for late-night cuddles or cozy naps and the other is designed like a napping star, complete with a little smiley face and cute eyelashes.
This gift is a quick way for her to add some decor to her room that reflects her young and easygoing personality. If she's a teen that loves to spend time in her room (duh!) she's going to love this gift.
8.
Trendy Fanny Pack Purse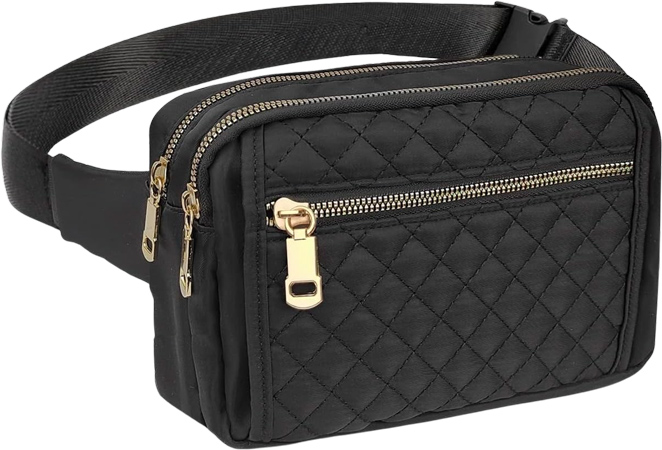 For the trendy 14-year-old girl who loves to stay fashion-forward, this fashionable fanny pack by Aikendo is an excellent Christmas gift choice. Merging style with practicality, this fanny pack boasts a sleek, black design that's perfect for carrying essentials while cycling, running, or just hanging out with friends. It's lightweight and durable and the adjustable belt ensures a comfortable fit.
This bag can either be worn around her waist to go completely hands-free for the day, or the strap can be lengthened to wear as a shoulder purse or crossbody bag. The multiple zippered compartments will keep all her essentials organized, safe from theft and always within easy reach.
9.
Backpack and Lunch Tote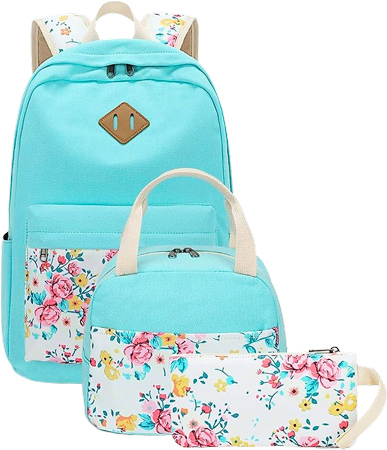 Choose this Christmas gift if you want to make sure the 14-year-old girl in your life is the trendiest one in the school hallways. This backpack set by Btoop not only includes a beautiful backpack but also comes with a matching lunch tote and school supply pouch. Everything in the set is made from a durable canvas that is resistant to staining or tearing, making it perfect as an everyday set.
The canvas features a youthful floral pattern set against solid panels in a fresh baby blue color. Everything she'll need for the school day will fit inside the bag, all organized within each piece of the set.
10.
Colorful Fluffy Fleece Socks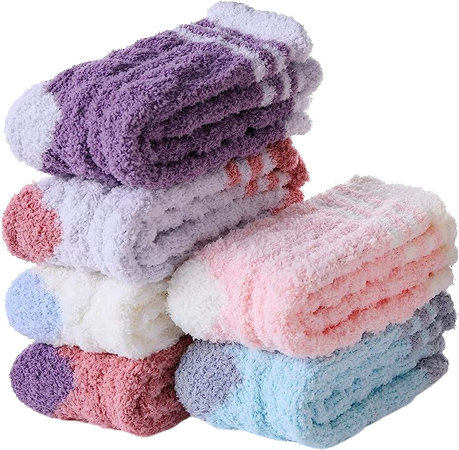 As a Christmas gift for the 14-year-old girl who values comfort, this set of fuzzy socks by Antsand will be a delightful addition to her wardrobe. These socks are made with a blend of premium materials, ensuring a plush and cozy feel that's perfect for relaxing or even for adding a bit of warmth under winter boots. Coming in a pack of six pairs, each featuring a unique and colorful pattern, she's sure to find a pair to match her favorite pajamas or loungewear.
These socks are machine-washable, maintaining their softness and vivid colors wash after wash. With this gift she's not just getting socks, she's getting a cozy foot hug for those chilly winter days around the house.
11.
Stackable Acrylic Vanity Organizer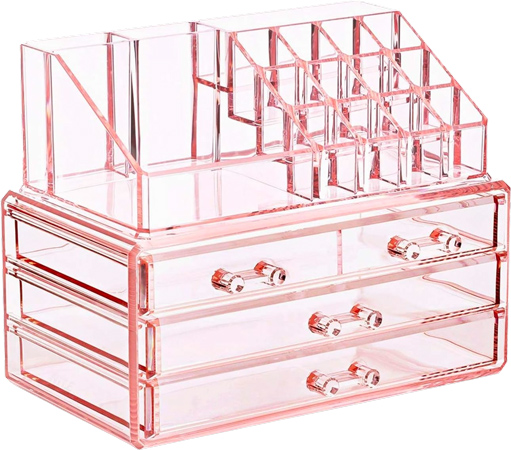 For the 14-year-old girl who takes pride in her personal space and likes to keep a tidy room, this Christmas gift is one she'll want. Created by Ikee Design this vanity organizer is made from translucent pink acrylic, ensuring everything stays organized while also being visible without having to open drawers.
This two-piece set includes a bottom section that features four drawers and a top section that features open organization for things like cosmetics or makeup brushes. The pieces can either be stacked for a compact organization system or they can be used separately, whichever best suits her makeup station. If being organized is just as important as her love of makeup and fashion, this gift needs to be under her Christmas tree this year.
12.
Cat LED Makeup Mirror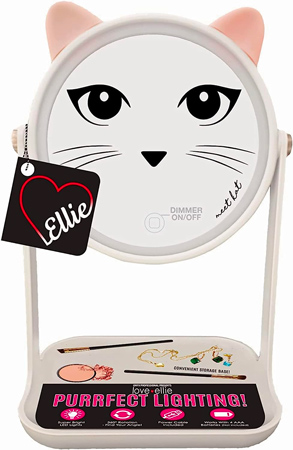 This Christmas, give a gift that will make the 14-year-old girl you're shopping for feel like she's getting ready in a professional makeup studio. This LED makeup mirror provides the perfect lighting to make sure her makeup is exactly how she wants it. It can be set to three brightness levels, provides 360-degree rotation to get even hard-to-reach angles and can be quickly recharged via the included USB cable.
What makes this mirror extra teen worthy though is the adorable cat design. Not only does it feature a printed cat face on one side of the mirror, it also has sweet little kitten ears. The bottom of the mirror is designed with a catch-all tray, great for holding her jewelry, tweezers or makeup brushes. This mirror has it all and she's going to love it every day she gets ready for school.
13.
Swimming Jelly Fish Lamp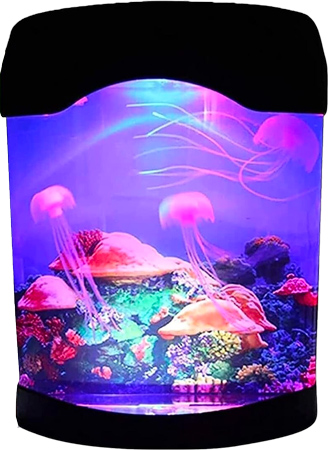 If you've been scouring Google for something unique to give a 14-year-old girl this Christmas, this gift probably hasn't crossed your radar. Now that it has though, you'll be glad it did. This mesmerizing light is kind of like a lava lamp that meets an aquarium, but without having to change any stinky fish water.
The inside of the lamp can be filled with tap water so the life-like plastic jellyfish that are included can swim around the tank. The LED lights glow in changing colors, reflecting off of the jellyfish that have been painted in phosphorescent paint. This would make a cool bedroom accessory and would also make a useful night light as it's designed to automatically turn off after four hours.
14.
Light-Up Alarm Clock Speaker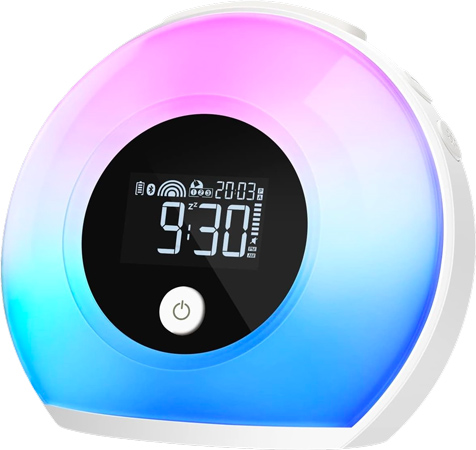 Brighten up a 14-year-old girl's Christmas with the Uplayteck alarm clock. Not only is it an alarm clock with sunrise simulation, but it also doubles as a Bluetooth speaker and a color-changing night light.
This cool clock comes with various alarm sounds, including natural sounds to make waking up a calm and pleasant experience. It can even wirelessly connect to her phone or other devices so she can enjoy her favorite music playlists as she opens her eyes for the day. With the cool color-changing light feature she can customize her room ambiance to suit her mood.
15.
Personal Portable Smoothie Blender
For the health-conscious 14-year-old girl in your life, this personal portable blender by Denokin will be a great Christmas gift. It's a portable and rechargeable blender, perfect for making smoothies, shakes and other delicious beverages on the go. The blender's compact size makes it easy to carry in a backpack or handbag, while its powerful motor can blend up fruits, vegetables and ice cubes quickly and effortlessly.
The double-click start feature prevents it from accidentally turning on in her bag and the magnetic induction switch prevents spills from the jar not being connected properly. With a single charge, this blender will whip up 20 to 25 cups of healthy goodness. It will even recharge from a portable power bank, making this perfect for busy teens on the go.
16.
Pink Glamour Tea Mug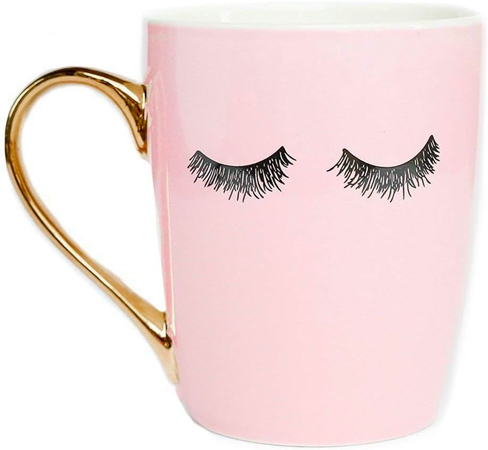 If you're doing Christmas shopping for a teenage tea drinker, this cute mug is perfect for a 14-year-old girl that appreciates a bit of glamour in her everyday things. Made of microwavable fine bone china that won't fade and is resistant to chips, this 16-ounce mug will be the only mug she'll choose when it's time for her morning brew or a hot cup of chocolate.
The baby pink finish is accented with a metallic gold handle, making it very on-trend with the glam decor movement. As if that's not glammed up enough, the mug features a print on both sides of a set of lustrous eyelashes. If she likes makeup, glamour and all things pink, you're not going to find a better gift than this.
Need more inspiration?