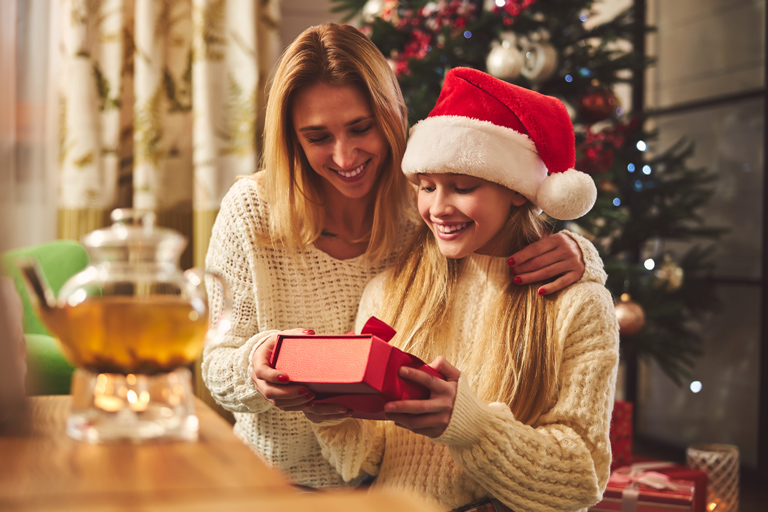 Looking for the best Christmas gift for a 16-year-old girl? It's not always easy! They're at that cool age where they're exploring new things and finding what they love.
Whether they're into photography, self-care, music, or just about anything else, we have something for them on this list.
1.
Digital Instant Print Camera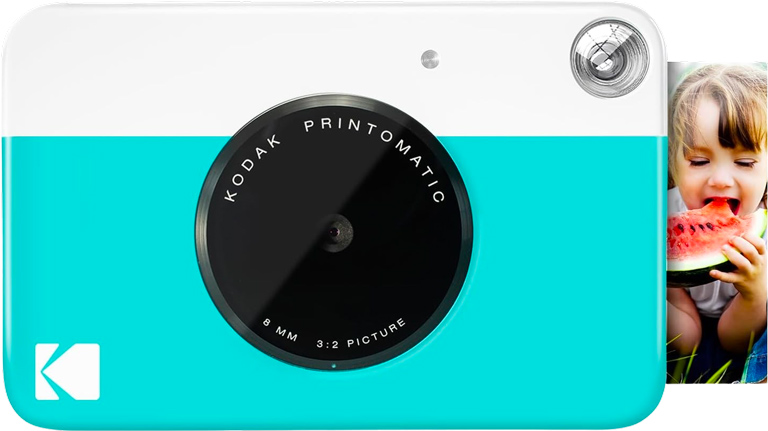 Make a 16-year-old girl happy this Christmas morning with this instant print camera by Kodak. This camera ingeniously merges the spontaneous joy of instant photography with the modern ease of digital capabilities. It's as simple as point-and-shoot so there's no learning curve to start taking vivid, high-quality photos of all her favorite people.
The automatic focus and built-in flash mean special moments will be perfectly frozen in time. This isn't just a fun gadget to play with, it's a way for the lucky teen to chronicle her life and instantly share printed pics with anyone around.
2.
Beeswax Body Care Set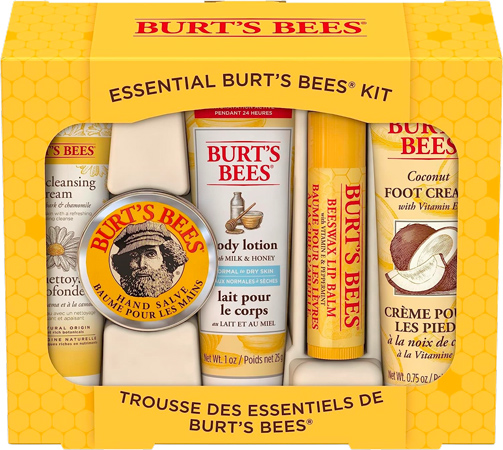 Shopping for a 16-year-old girl that likes to pamper herself? This set of self-care products will definitely live up to her high standards. Made by Burt's Bees, a brand synonymous with eco-friendly body care, this set of products will have her feeling amazing from head to toe. It includes deep cleansing cream, hand salve, body lotion, foot cream and lip balm which are all made using natural wax from happy bees.
Everything in the set is travel sized so it's not just great for using at home but they're the perfect size for tossing in a purse or backpack. Pop this in her Christmas stocking and watch her eyes light up when she sees what you got her.
3.
Luxury Spa Bath Hamper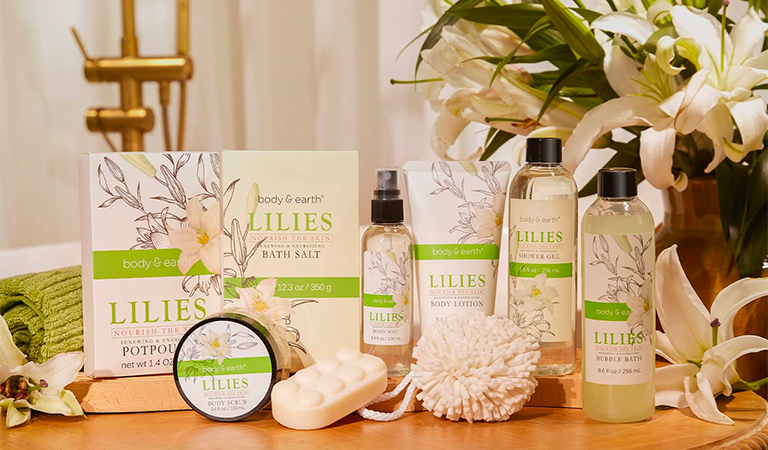 This spa gift set by Body & Earth is a thoughtful Christmas gift idea for a 16-year-old girl who deserves a dose of tranquility. This set has been meticulously assembled to deliver an at-home spa experience that rivals professional treatments. It comes with a calming bubble bath, a luxuriously moisturizing body lotion, a gentle bath puff and more. All the products are infused with nourishing oils that provide deep hydration while delivering a soothing floral aroma to lull the senses into a state of relaxation.
The set comes beautifully presented in a reusable wicker basket that would be great for storing small beauty products in the bathroom or for organizing fashion accessories on a dresser. Any girl would count herself lucky with a gift like this.
4.
Waterproof Bluetooth Portable Speaker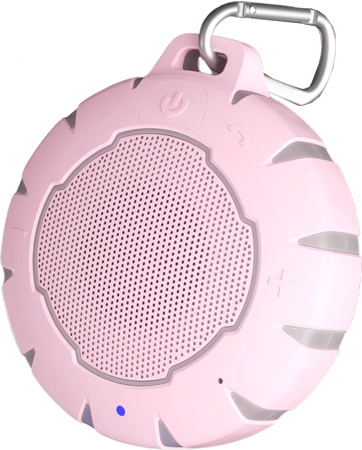 For the music-loving 16-year-old girl, this Christmas gift brings sound and function together in the form of a waterproof portable Bluetooth speaker. Small yet mighty, this speaker from Heysong delivers exceptional sound clarity and unbeatable portability. Whether she's belting out her favorite songs in the shower or setting the mood for a pool day with friends, this speaker is designed to withstand daily wear and tear while offering a remarkable 12-hour playtime on a single charge.
The convenient Bluetooth feature allows easy connectivity to her phone, letting her soundtrack her life with her favorite jams wherever she goes. Get two and they will even connect for a truly amazing surround sound experience that's still small enough to carry in a backpack.
5.
Marbled Makeup Bag Set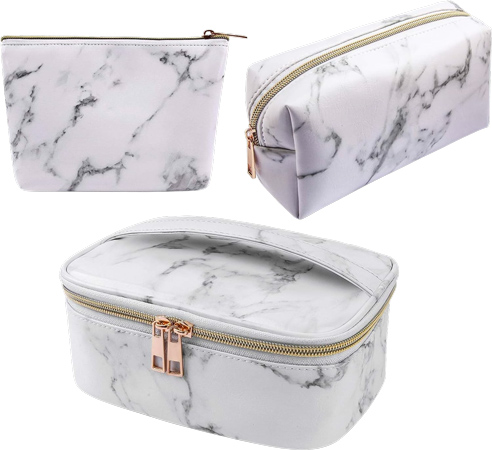 Consider this thoughtful Christmas gift for a 16-year-old girl who loves organization and style in equal measure. The Magefy makeup bag set is a trio of travel makeup bags designed to effortlessly keep her beauty essentials in order. Each bag features a unique size and pattern, perfect for managing everything from her daily essentials to a full travel set.
Made with high-quality vegan leather, these bags promise durability, resisting wear and tear from daily use. The waterproof design not only makes sure all her prized beautifying tools and makeup are safe from spills and leaks, but it also means they're easy to wipe clean. The marbled black and white print with contrasting gold hardware gives this useful set of bags a timeless and chic aesthetic that will stay relevant for many years.
6.
Premium Cosmetic Organizer Case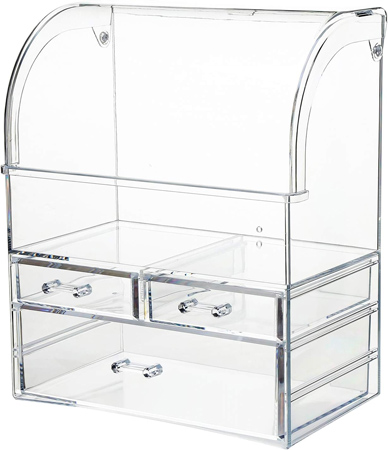 Here's an excellent Christmas gift for the 16-year-old girl who appreciates both makeup and tidiness. The Moochi cosmetic organizer is a professional-grade storage case designed to house her favorite cosmetics, brushes and lipsticks in a sophisticated way. This clear acrylic case has multiple drawers and various divided compartments, offering a plethora of space to organize her beauty products.
With the dust-proof design, this organizer ensures her products remain pristine. It also offers an aesthetic appeal, becoming a stylish accessory on her dressing table. With this gift, you're giving more than just a practical storage solution, you're empowering her to maintain an orderly beauty routine that can enhance her creativity and daily makeup experience.
7.
Easy Glide Detangling Hairbrush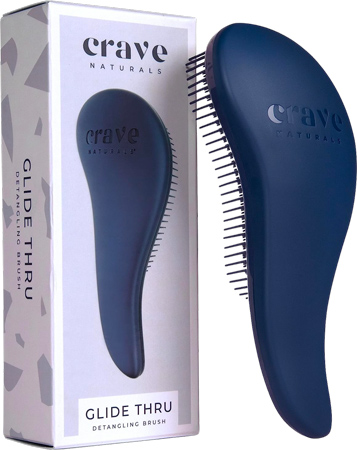 This Christmas, why not offer the gift of pain-free hair care to a 16-year-old girl in your life? The Crave Naturals detangling hairbrush has been thoughtfully designed to tackle even the toughest of tangles without tugging or causing breakage. It features unique cone-shaped plastic bristles that separate the hair sideways rather than downwards, making detangling a breeze and leaving hair soft and smooth.
This brush is versatile, perfect for natural, thick, thin, curly, straight, wet or dry hair. Easy to hold with a sturdy grip, it makes hair care less of a chore and more of a quick and painless routine. Any teen who's struggled to drag a brush through tangled wet hair will be ecstatic about a gift like this.
8.
Gold Crystal Tennis Bracelet

Searching for a charming Christmas gift for a 16-year-old girl with a keen sense of style? Here it is. This cubic zirconia tennis bracelet by Pavoi adds a touch of elegance and bling to any outfit. Each crystal on the bracelet is held securely in place by the gold-plated band, creating a seamless flow of sparkle around her wrist.
The easy-to-use clasp makes getting it on and off a task she can do without help and also keeps it secure so she'll never have to worry about losing it. Layer this up with a few dainty bangles and she'll be the most stylish one in the room wherever she goes.
9.
Stylish Waterproof Crossbody Bag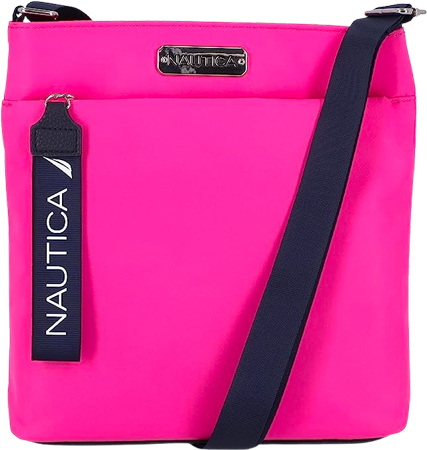 This Christmas, add a fun pop of color to a 16-year-old girl's accessory collection with Nautica's neon pink cross-body purse. This bold, vibrant purse exudes youthful energy while providing a practical solution for organizing her daily essentials. Despite the compact design, the purse offers ample space with multiple compartments.
The adjustable shoulder strap guarantees comfort, enabling her to adapt it to her preferred length and style. Made from durable nylon, it can withstand the daily hustle, making it a reliable companion for any outing. The nylon is also water resistant so even bad weather won't rain on her style parade.
10.
Foldable Bag Hanging Hook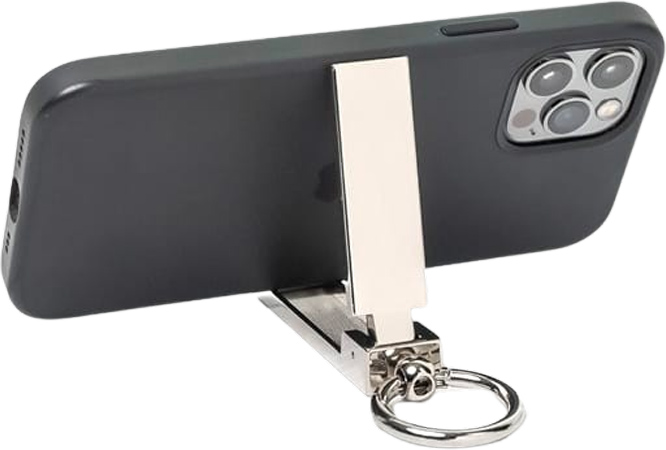 If you're looking for a practical stocking stuffer that a 16-year-old girl will get a ton of use out of, this gift is a perfect choice. The BagHang Plus by KeySmart is a multifunctional purse hook and phone stand holder. This compact and useful gadget allows her to hang her bag in a clean and safe location, away from dirty floors. At the same time, it doubles as a phone stand, offering a hands-free experience for video calls, streaming and browsing.
Made from durable aluminum and designed with an incredibly small footprint, it can easily fit into her purse, school bag or pocket. Whether she's out for dinner with the family or lunching with friends in the school cafeteria, her bag will stay off sticky floors.
11.
Trendy Insulated Lunch Tote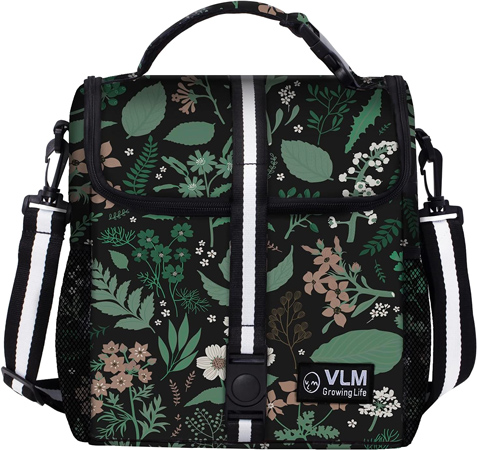 For a Christmas gift that combines functionality with style, choose this insulated lunch tote by VLM for the 16-year-old girl in your life. This tote is not just a pretty accessory, it's equipped with high-grade insulation that keeps meals fresh and at the right temperature, whether hot or cold.
Its durable and waterproof fabric ensures durability while its adjustable shoulder strap adds to its ease of use. The main compartment provides plenty of space for a healthy meal, snacks, utensils and drinks for the entire day. When the bag is empty it folds down to fit inside a backpack without taking up much space. With its chic floral design, it transforms lunchtime into a stylish affair.
12.
Color Gradient Sports Backpack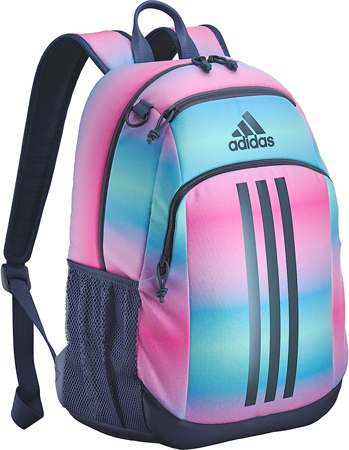 If you have a sporty 16-year-old girl on this year's Christmas list she's going to love this vibrant and stylish backpack by Adidas. The bag merges style and utility, making sure she's always prepared and always on trend. The unique gradient design is sure to have her standing out in the crowd of all the other boring backpacks at school.
The spacious interior has plenty of room to carry all her books and also features a built-in laptop sleeve. The outside provides multiple zippered pockets for small accessories and even has a dedicated water bottle pocket. This gift is a no-brainer for the sporty gal on your nice list.
13.
Advanced Health Fitness Tracker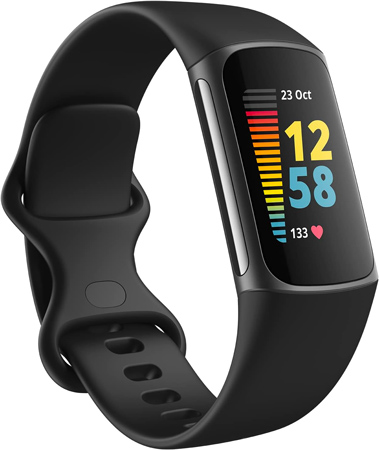 This Christmas gift will score you some major cool points with any 16-year-old girl who knows the importance of prioritizing health and fitness. With the Charge 5 fitness tracker by Fitbit she'll be able to track every detail and milestone of her fitness journey. It doesn't just count steps. As the most sophisticated tracker by Fitbit, this gadget will track advanced metrics like sleep and stress levels.
It can be used in the gym, during school activities and even in a pool to record laps and race times. This awesome Christmas gift will never leave her wrist and she'll thank you for it every day.
14.
Colorful Ceramic Plant Pot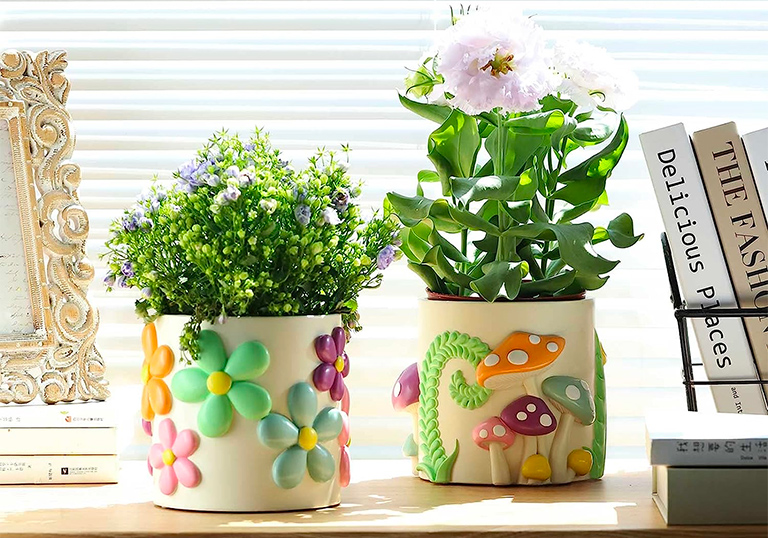 Here's a fun Christmas gift that will bring some greenery and funky decor style into a 16-year-old girl's room. This ceramic plant pot features connecting squiggle lines in an array of vibrant colors. The colors pop against the clean white background and simplistic modern lines of the vessel.
It comes predrilled with a drainage hole to prevent root rot and encourage healthy plant growth. Paired with a bold succulent or elegant Peace Lilly, this would make a stylish and eye-catching accessory for a desk or bookshelf.
15.
Designer Crystal Ballpoint Pen

From journaling to note-taking in school, this Christmas gift is going to make sure the 16-year-old teen on your list does it with pizzaz. This sparkling pen by Swarovksi, a name synonymous with luxury, is filled with hundreds of radiant cut crystals that will catch the light with every pen stroke.
The balanced body makes this pen comfortable to hold and the refillable ink cartridges mean this is a pen she can keep into her adult years. With this gift, she can toss out all her boring ballpoints and write in blinged-out bliss.
16.
Colored Art Pencil Set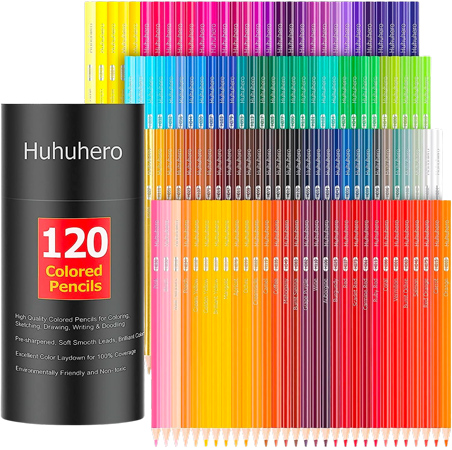 Here's a winning Christmas gift for the creatively inclined 16-year-old girl on your shopping list. This huge set of 120 colored pencils by Huhuhero is a treasure trove of vivid colors and endless possibilities. With a multitude of hues at her fingertips, she can dive into a world of creative exploration. Each pencil features a soft lead core that ensures colors are highly pigmented and easily glide onto the paper.
The set comes in an attractive tube for long-term storage and organization. Pick up a few adult coloring books to gift with these high-quality pencils and let her imagination go wild in technicolor.
17.
Easy Cake Pop Maker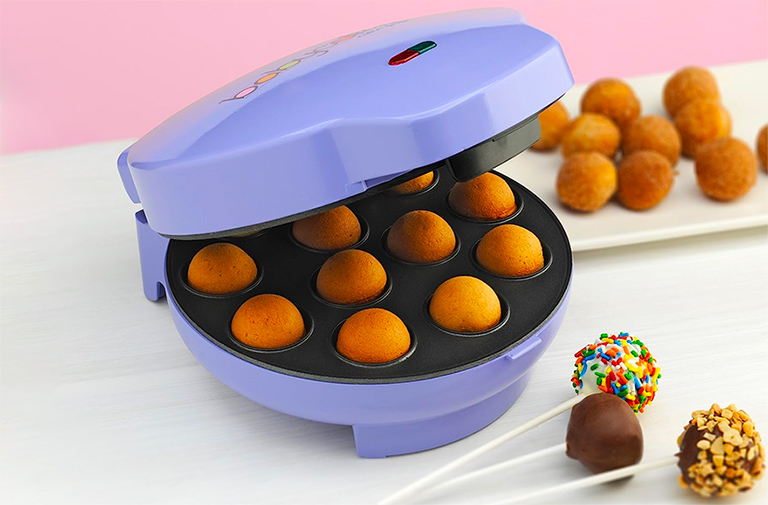 Know a 16-year-old girl who loves to bake? This gift will be a treat under the Christmas tree this year. If you're lucky, it will also be a treat for you when she whips you up some delicious cake pops. This compact kitchen appliance is made by Babycakes and designed specifically to make cake spheres for cake pops.
It quickly and easily bakes 12 mini cakes at once. All she'll have to do is smother them in chocolate frosting and sprinkles, put a lollipop stick in them and call them done! With this gift, she'll be baking cakes worthy of her favorite Netflix baking show.
18.
Silicon Care Phone Holder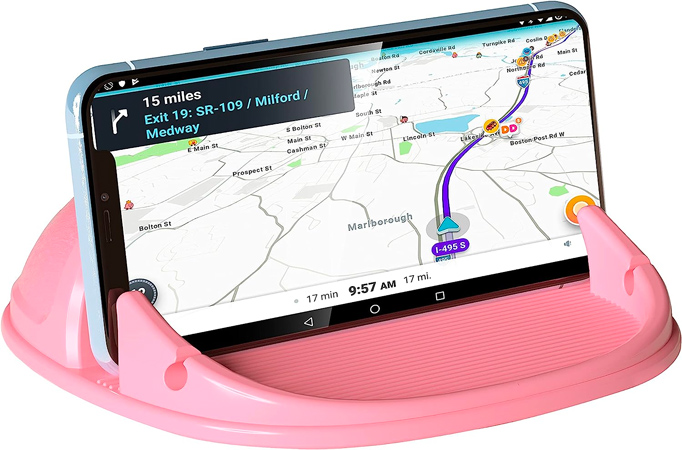 It's likely the 16-year-old girl you're trying to find a Christmas gift for already has her driver's license. This gift will ensure she has a safe place to set her phone while in the car. Made of thick and crack-resistant silicone, it's heavy enough to not tip over or slide on the dashboard while driving.
The universal design means it will fit whatever smartphone she has. This practical gift will not only keep her safer on the road but she'll also love it because the adorable bubble pink color makes it a fashionable accessory for her car.
Need more inspiration?