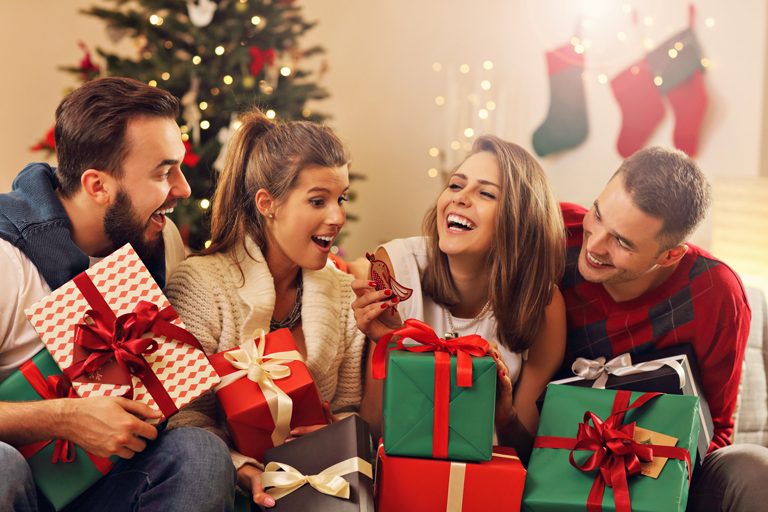 Are you ready to claim the role as the best gift giver among your friends? Get ready to read about original Christmas gift ideas that are going to have your friends ripping off wrapping paper like they're six years old again.
This list of 28 rocking Christmas gifts for your friends goes beyond the typical (aka, lazy) gift ideas they're used to getting from friends. Ditch the gift cards and coffee mugs this Christmas and go with something that is going to improve their life.
Whether it's a new hobby, a new skill or something that's going to make their life easier around the house, these gift ideas are going to make them love you so much they'll probably want to spend nonstop time with you. You've been warned.
1.
Beverage Carbonation Machine

From water to wine, this Christmas gift is going to allow your friend to add carbonation to whatever they want. This beverage carbonator by Spärkel isn't like standard water carbonation systems. Other products will only carbonate water, whereas this one can turn any liquid into a bubbly and refreshing drink. Your friend will love coming up with their own drink concoctions with this gift.
2.
Ice Cream Machine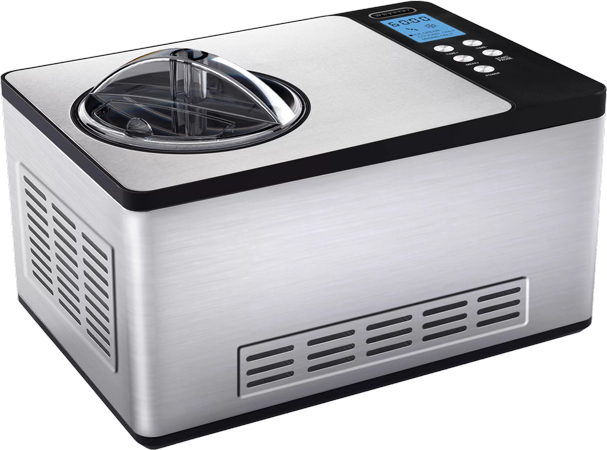 What's better than ice cream? Homemade ice cream, of course. This Christmas gift is going to have your friend whipping up gourmet ice cream recipes whenever they get the craving. This award-winning ice cream maker allows your friend to easily make ice cream, frozen yogurt and healthy sorbets without having to pre-freeze the machine.
Your friend just adds the base ingredients, adds whatever creative ingredients they want for flavoring, then pushes a button. Your friend can get as wild and creative as they want. They'll even invite you over to try their new beef jerky sorbet! Lucky you.
3.
Countertop Seed Sprouter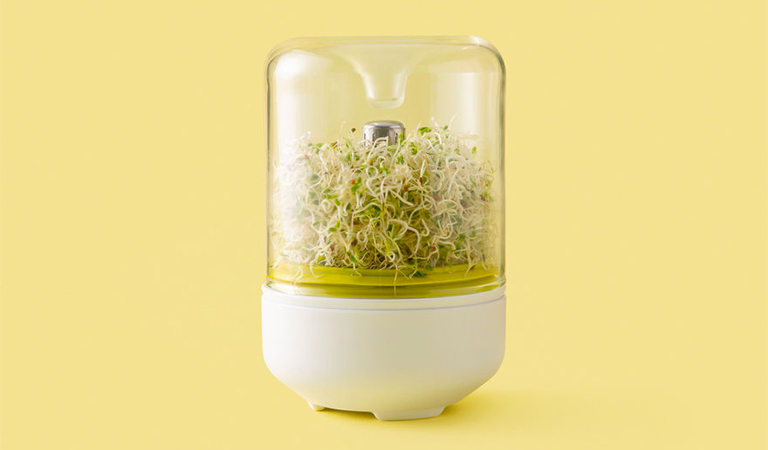 If your friend is into being healthy, they're going to love this gift idea. This countertop seed sprouter will allow them to grow their own micro-greens from the convince of their kitchen. This high-quality sprouter is made of borosilicate glass with a BPA-free plastic base and is designed to maximize airflow to eliminate mold growth or seed clumping.
It grows greens without the need for soil or even sunlight so it can be placed anywhere there's room for a mini indoor garden. Your friend will be glad you brought this gift into their life.
4.
Movie Popcorn Machine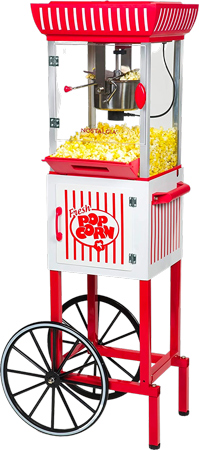 If your friend loves to put on movie nights or appreciates a bit of nostalgia in their home, this gift is going to make a big impression. This old-time popcorn machine holds 2.5 ounces of popcorn kernels at a time to automatically produce fluffy, buttery movie theater popcorn at the flick of a switch.
It comes with measuring spoons for perfect recipe measurements and a scoop to serve the popcorn before the movie starts. Your friend can even take it off the portable stand and turn it into a countertop machine to keep it in the kitchen or on a bar-top in a man cave. This gift is a conversation starter and a delicious snack machine in one.
5.
Smart Air Purifier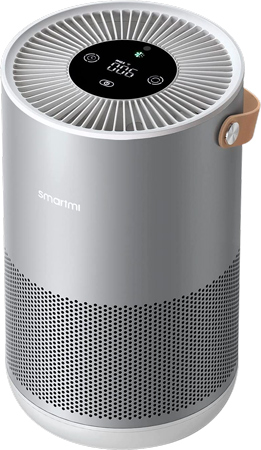 With this Christmas gift, your friend can live in a healthier home without having to worry about airborne toxins or allergens. This smart air purifier uses a HEPA filter to draw irritants out of the air. It can also be used in the kitchen to neutralize odors. The portable size means it can be taken from room to room and can even be connected to smart devices like Google Assistant or Alexa. This is the gift of better health.
6.
Home Scent Diffuser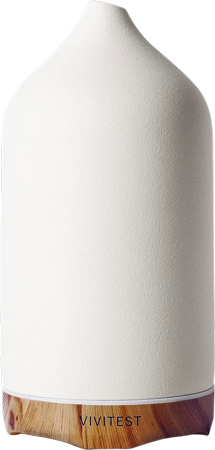 Make sure your friend's home always smells amazing with this Christmas gift. The Vivitest aromatherapy diffuser uses ultrasonic vibration to disperse scents into the air which means it can fill larger rooms with the scent of their choosing. Unlike other diffusers that are made of cheap materials like plastic, this one is made of ceramic so it's attractive enough to be left out on a counter as a piece of decor. Diffusing essential oils in the air not only makes the room smell delicious, it can also help your friend improve their mood and sleep quality.
7.
Electric Spice Grinders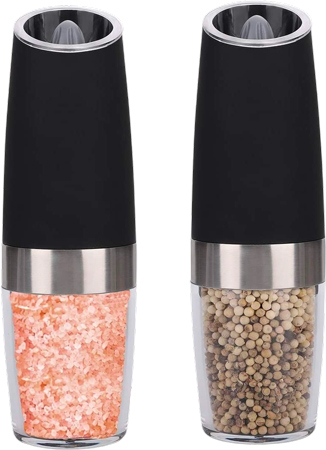 If your friend is still manually grinding spices like some kind of caveperson, this is the Christmas gift for them. This set of electric salt and pepper shakers not only looks high-end, but they will also produce the exact level of coarseness your friend desires. They don't even need to push a button to season their foods. They just turn it upside down and it self-activates. Thank goodness! Seasoning food can be exhausting.
8.
Kitchen Utensil Set
Every possible cooking utensil your friend could need is right here in this amazing Christmas gift idea. This 15-piece set by OXO Good Grips comes with everything from spatulas and whisks to peelers and graters. All the pieces are made of food-grade stainless steel and heat-resistant silicone so they're made to last through many years of kitchen magic.
All the pieces can also be stored in the included stainless steel holder that features a removable drip tray for drying. If the kitchen is your friend's happy place, this gift will bring them joy this Christmas morning.
9.
Fun Cheese Grater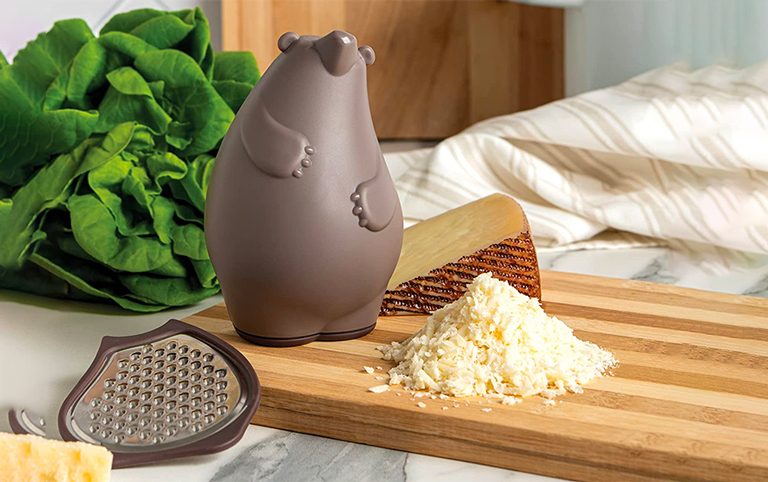 Who said kitchen utensils need to be boring? Not Ototo, the designers of this fun cheese grater. On one side of the grater is a traditional stainless steel box grater while the grip side is designed to look like an adorable bear. It's made of BPA-free plastic and is dishwasher safe for easy clean-up. Whatever your friend is grating, it will be more fun with this Christmas gift.
10.
Professional Pan Set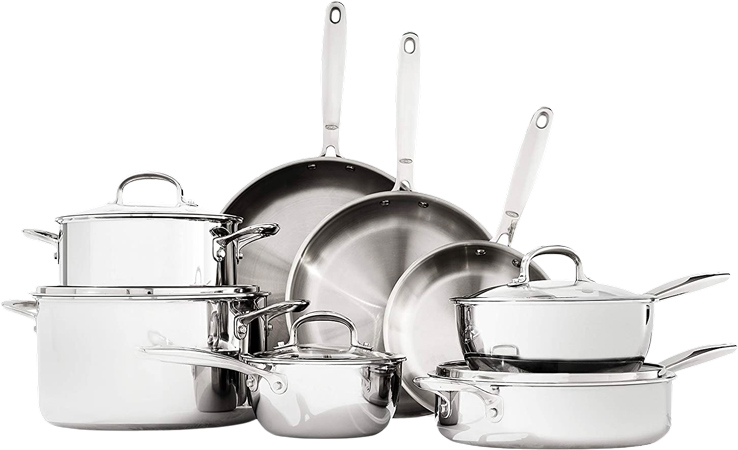 For the serious kitchen wizard, this Christmas gift is going to have them doing cartwheels. Any chef takes pride in their kitchen tools and this beautiful set of professional pots and pans is going to give them something to be proud about. The set includes 13 pieces, all made of high-quality stainless steel with a heat radiant aluminum core that ensures food will cook quickly and evenly. Your friend will be eager to get into the kitchen after you give them this gift.
11.
Extreme Pantry Organization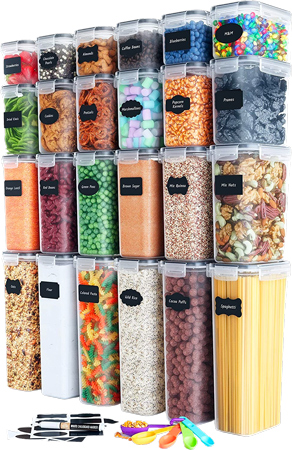 Do you have a friend that spends hours looking at pantry organization pictures on Instagram? This gift is going to be their favorite gift under the tree this year. The massive set includes 24 pieces of airtight, BPA-free plastic containers that can be used to not only organize dry food but also make it last longer. The set also comes with writeable labels to customize their pantry system.
Help your friend live up to the impossible standards of Instagram with this gift. Trust, if they consider organizing their happy place, this gift will bring them way more joy than containers should. If you know, you know.
12.
Cookbook Cutting Board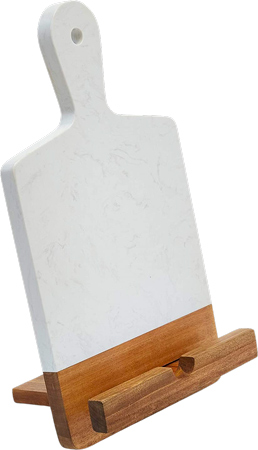 Give your friend a helping hand in the kitchen with this Christmas gift that doubles as a cookbook stand and cutting board. The cutting board is made of white marble with a contrasting solid wood base. Even when your friend isn't using it to prop open a cookbook to their favorite recipe or using it to chop fresh ingredients, it is a really good-looking piece of kitchen decor. It's a useful and beautiful gift that your chef friend will be glad to find under the Christmas tree this year.
13.
Charcuterie Board Set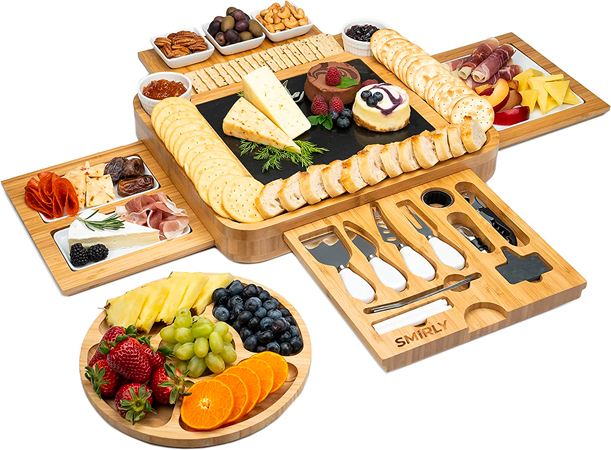 For the friend that loves to entertain, this Christmas gift is going to be put to use all year round. With this set of party-ware your friend won't just be known for the best game nights, they'll be known for the best charcuterie spreads in town.
The set includes not just one, but two wooden boards that are ready to be covered in delicious meats, cheeses, olives, fruits and snacks. The main board even has a hidden drawer that pulls out to reveal a full set of cheese knives and wine accessories. Be sure to check out their Instagram after you give them this gift because they'll be eager to show off their charcuterie skills.
14.
Wine Bottle Chiller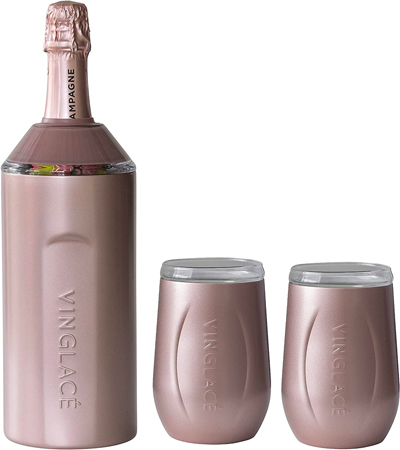 With this Christmas gift, your friend can enjoy perfectly chilled wine wherever they are. This wine set includes a full-sized bottle chiller plus two matching stemless wine glasses with glass lids. The set is made with double-walled stainless steel that will keep beverages cold for hours at a time. It's a great gift idea if your friend likes to spend time outdoors or if they like to show up at the party with a pre-chilled bottle of vino.
15.
Cooling Wine Glasses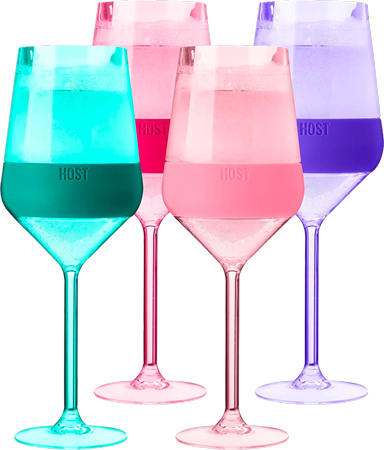 If your friend likes to drink white wine out of a traditional wine glass but still wants the benefits of a cooling tumbler, this set of glasses is exactly what your friend wants this Christmas. The set comes with four glasses, each a different jewel tone color. The glasses are made of BPA-free plastic that contains a layer of active cooling gel. Just place the wine glasses in the freezer until the next pour and the wine will stay cold longer than it takes to drink it. Cheers to perfectly chilled wine every time.
16.
Candle Trio Set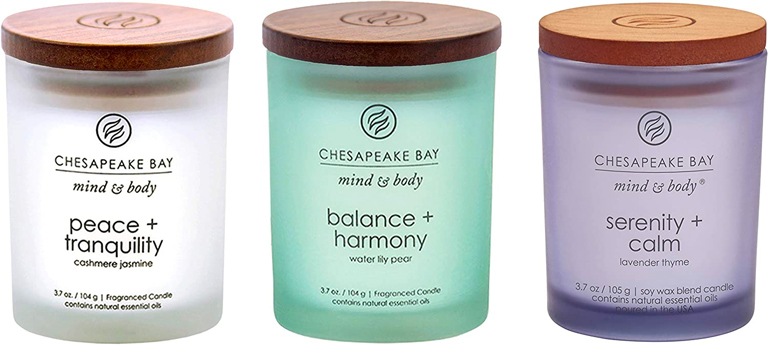 No thanks, I have enough candles- said nobody ever. You can't go wrong gifting your friend this trio of candles this Christmas. The candles are made of all-natural soy wax and scented with natural essential oils. The frosted vessels allow the flame to glow through to create a serene environment while they enjoy the scents of Cashmere Jasmine, Water Lily Pear and Lavender Thyme. It's the perfect way to relax after the chaotic and party-fueled holiday season.
17.
Modern Picture Frame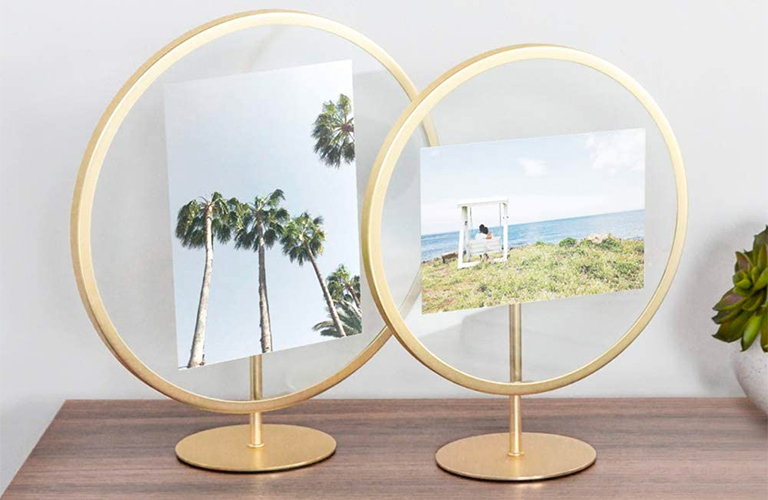 Your friend probably has a new memory or two they haven't gotten around to printing and framing yet. Give them some motivation to get it done with this Christmas gift. This modern picture frame can hold two 4×6 pictures back to back. The two panels of glass hold the picture to make it look like it's floating.
This frame can also be mounted on the wall by removing the included base. The gold metal frame keeps the look timeless and will easily blend with any type of decor. That picture of the two of you from the Christmas party would look so good in this unique frame.
18.
Gold Decorative Bowl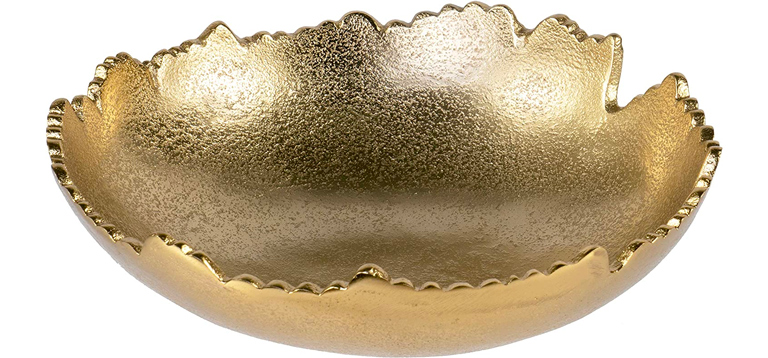 This Christmas gift will find many uses around your friend's house and they'll be thrilled you gave them such a stylish piece. The asymmetrical bowl is made of metal and finished in a reflective, textured gold layer that is food safe. It can be used as a unique fruit bowl, a party snack bowl or it can be filled with decorative items or potpourri and used as a table accent. So many uses for such a cool Christmas gift.
19.
Hilarious Garden Statue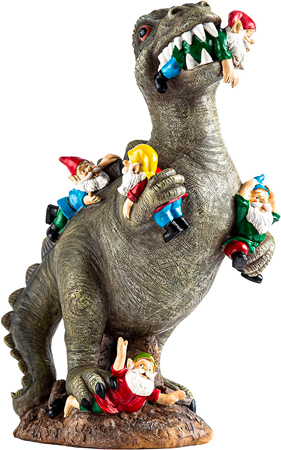 Do you have a friend that loves their garden? This hilarious Christmas gift idea is what they've been missing. Gnomes are said to be lucky when placed in the garden. Don't just get them a boring gnome statue though. This T-Rex statue will be a conversation starter in the neighborhood. Look how that cute T-Rex is playing with all of those gnomes. So sweet.
20.
Clear Bird Feeder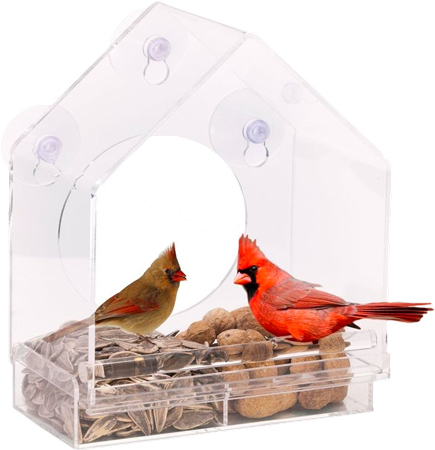 For a serene addition to the backyard, this bird feeder will be a Christmas gift that will give your friend a reason to take a pause and just enjoy nature. The unique design of the feeder allows it to be attached to a window with the suction cups. Instead of having to birdwatch from across the backyard, this gift will allow your friend to watch birds take their meals right in front of their eyes.
21.
Bluetooth Sleep Headband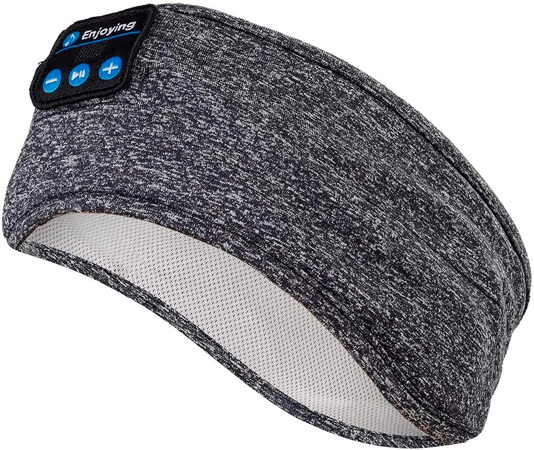 If your friend likes to sleep with headphones in, they are going to love this Christmas gift idea. This sleep headband has built-in speakers that lay over the ears. Unlike in-ear headphones that can fall out or get uncomfortable, this headband will allow your friend to sleep on their side in comfort while still listening to their sleep tracks. It's also Bluetooth capable so they won't have to worry about wires snagging in their sleep.
22.
Unisex Sock Slippers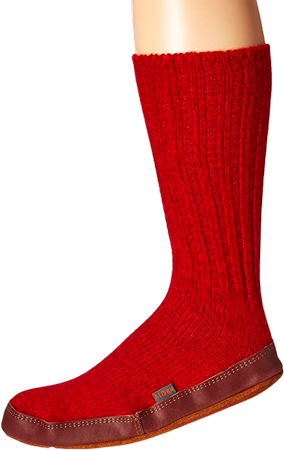 These widely popular slipper socks are going to keep your friend's toes warm and cozy this Christmas morning. While the uppers are like a traditional sock, made of stretchy wool, the soles of these socks are made of soft suede leather so they make the perfect indoor slipper. If your friend doesn't like traditional slippers because of the rigid soles, these slipper socks are the solution they've been waiting for.
23.
Leather Camera Strap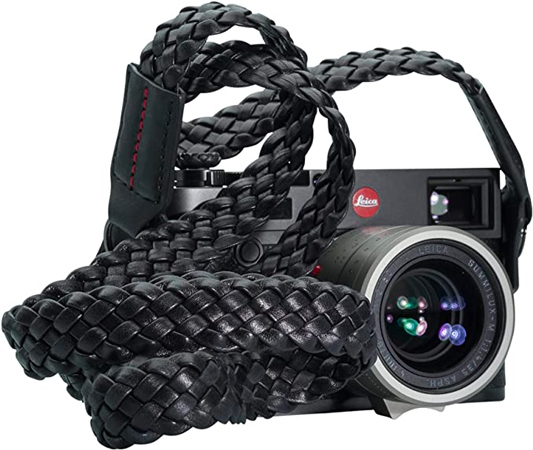 For the friend that always shows up wherever they go with their camera, this luxury camera strap is going to blow them away. Most cheap leather camera straps are stiff and can take years to break in to be soft and comfortable. This strap is made of top-quality lambskin so it comes out of the box as if all the hard work of breaking it in has been done. The thickness of the strap also makes it more comfortable than traditional thin straps. If your shutterbug friend loves their camera, don't pass on this gift idea.
24.
Portable Outdoor Blanket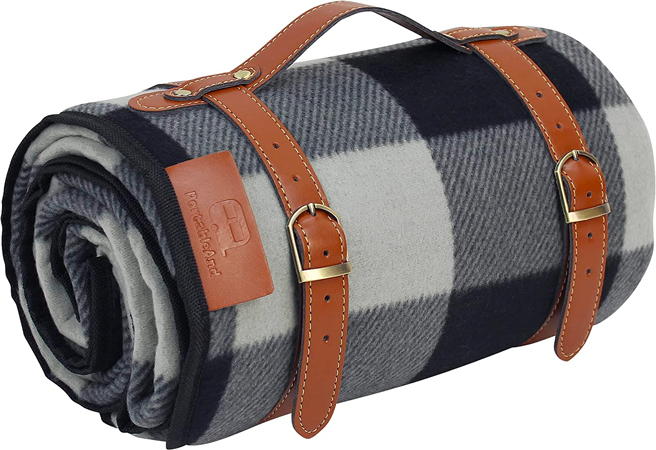 This Christmas gift will give your friend a reason to get outside more. Whether it's to stay warm by the winter bonfire or layout for a springtime picnic, this water-resistant blanket is perfect for all their outdoor needs. The blanket is large enough to fit four adults but can be rolled up small and secured with the attached vegan leather buckles for easy traveling. For the outdoorsy type that always likes to be prepared, this is the gift.
25.
Wine Bottle Tote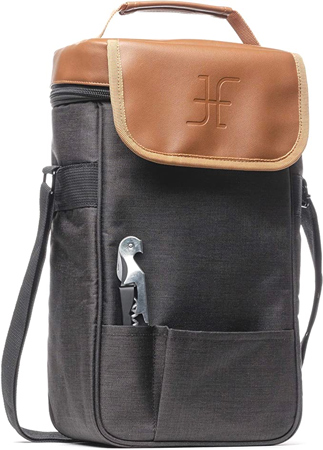 This cute wine bottle tote would make a great Christmas gift for your friend. The insulated bag will keep two full-sized bottles of wine cold all day and even comes with freezable ice packs and a wine opener. It's perfect for taking chilled wine to picnics, BBQs, parties, camping trips or even to the office when your friend needs a little liquid courage before that big meeting. Ok, probably not the last one but this tote will get a ton of use and your friend will love it.
26.
Portable Speaker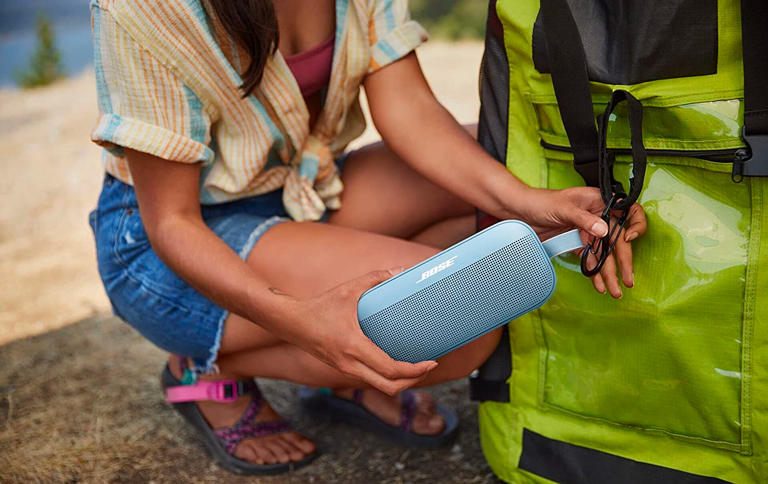 If your friend appreciates quality sound in their speaker system, here's a gift idea you can't go wrong with. This portable speaker by Bose is engineered to produce crystal clear audio with deep base so your friend can listen to their music the way it's supposed to sound, wherever they go. It's waterproof and designed for rugged outdoor use but it's also the ideal speaker to pop in a laptop bag and take to the office. Working is always better with good tunes.
27.
Waterproof Shower Speaker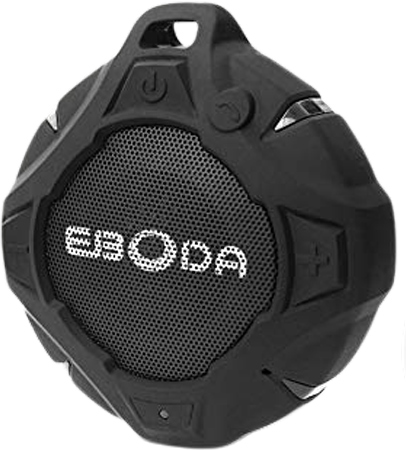 Singing in the shower is the best way to start the day and this Christmas gift is going to make that possible. This waterproof, wireless speaker will allow your friend to crank up their favorite playlists while they're sudsing up. It's Bluetooth enabled so it's completely wireless and can be quickly charged via USB. When they're not using it in the shower it would also be the ideal speaker for the beach, pool party or camping.
28.
Tech Accessory Bag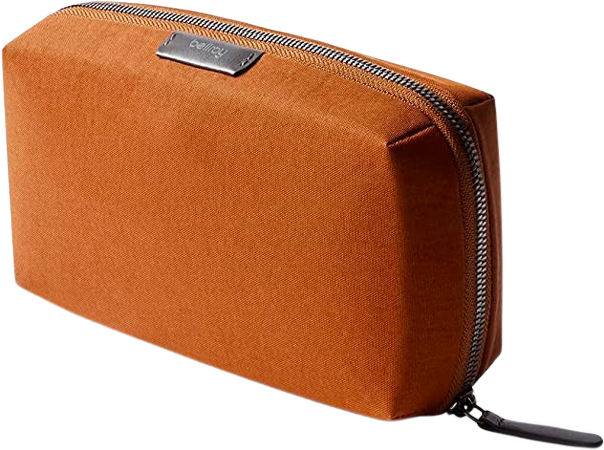 Whether your friend is a tech geek or not, everyone needs a great way to organize all those wires, batteries, chargers and whatever else we usually just shove in a drawer and forget about. This Christmas gift will get them organized so they'll know how to find what they need when they need it.
This bag is particularly nice though because it doesn't scream tech bag. The classy exterior looks like a travel toiletry bag but it zips open flat to reveal a ton of organizational pockets. Plus, it's made of completely recycled and water-resistant material. Being organized while saving the planet? What a good friend you have.
Need more inspiration?