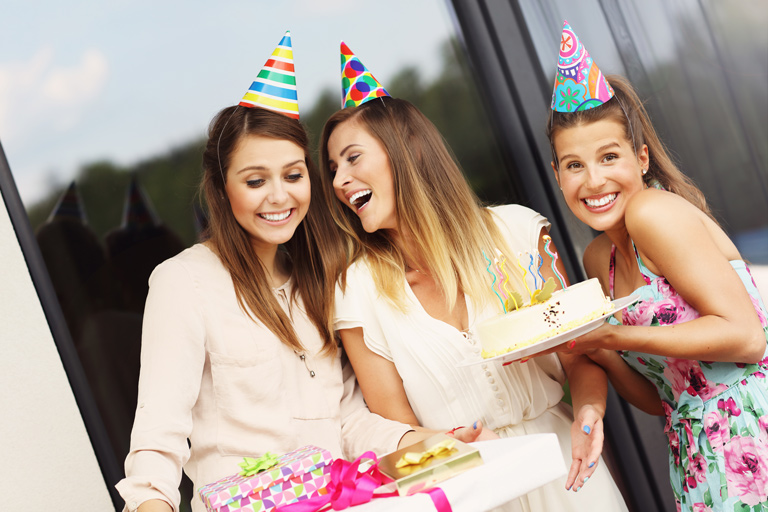 If you're trying to find the perfect gift for your best friend, you're exactly where you're supposed to be. Finding a gift that says you appreciate the special bond you have can feel overwhelming. You want to get them something that they'll actually want to use and something that says you know how lucky you are to have a friend for life.
This list of 25 winning gift ideas for your best friend is going to put the fun back into shopping. Whatever your friend is into, there's something here that will make them thankful they have you in their life. There are even some ideas of things you can do together. Because there's no such thing as spending too much time with your BFF.
1.
Wearable Blanket Hoodie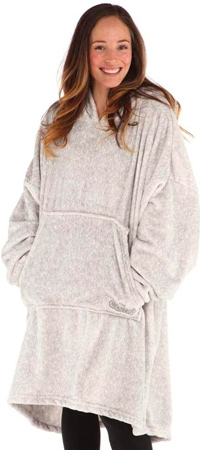 Give your best friend the snuggliest blanket they'll ever own with this wearable hooded blanket. It's made of a lightweight microfiber fleece that is super soft on the skin and machine washable for easy care. Unlike other blankets that fall off when moving around, this blanket is like a ginormous sweatshirt that goes where they go. The extra-large size leaves plenty of room to tuck their legs in while the oversized hood will keep their ears warm. Your bestie will love cuddling up on the couch with this on their next movie night.
2.
Handheld Body Massager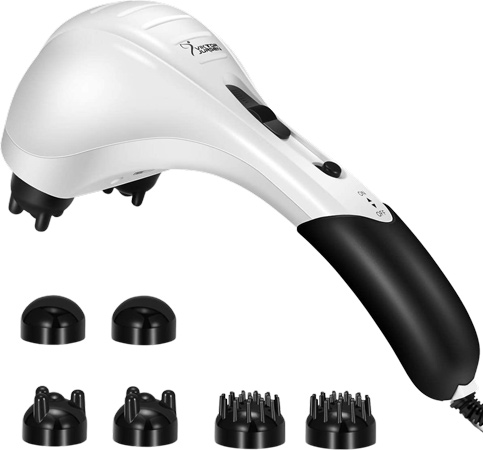 Your best friend deserves some TLC for being such an amazing friend and with this gift they can treat themselves whenever they want. This handheld back massager by Viktora Jurgen features dual massage heads that are strong enough to give a professional-grade deep tissue massage to relieve muscle tension and stress. It also comes with three sets of interchangeable massage head adapters that allow easy massaging for their neck, legs, feet and back. The various intensity settings make sure your best friend gets the exact message they want, whether that's light and relaxing or some high-intensity deep tissue action.
3.
White Noise Sleep Buds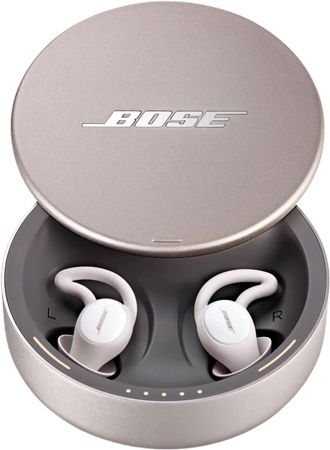 Help your best friend get the best sleep they've ever had with these sleep buds by Bose. Unlike sleeping with a noise machine that disturbs other people, or sleeping with traditional earbuds that are uncomfortable or fall out, these sleep buds have been engineered to be comfortable for wearing all night long. The earbuds fit flush within their ear so it's not uncomfortable trying to sleep on their side. The 50 preloaded sleep sounds and noise-canceling technology are clinically proven to promote faster and deeper sleep. Thanks to you, your friend can drift off to sleep and leave the worries of the day behind them.
4.
Plush Sofa Caddy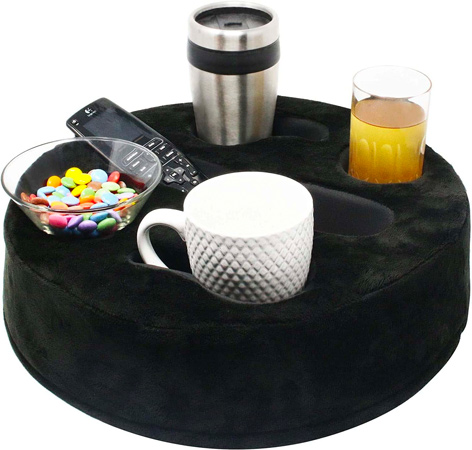 This cool gift is going to make your best friend never want, or need, to get off the couch. Everything your friend needs to sit back and chill can be stored in this convenient caddy. No more reaching for the remote or having to put their coffee or beer on the table. With this gift everything stays at their fingertips. Each section of the caddy is lined with a hard plastic bottom to eliminate tipping and spills and the bottom is weighted for extra stability. The large size offers enough room to hold multiple drinks and snacks so they'll have everything they need for the perfect Netflix day without having to move.
5.
Personal Popcorn Maker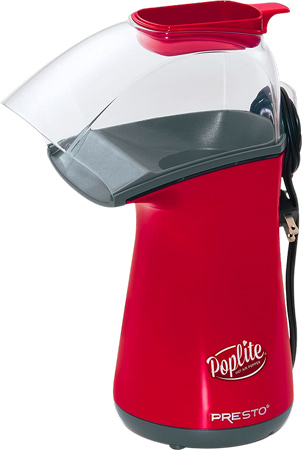 Does your friend love a healthy snack? With this personal popcorn maker they will have delicious movie theater popcorn whenever they feel the urge. It's great for using at home but also makes a fun gift for your friend's desk at the office. This little popper makes popcorn faster than a microwave or stovetop and is healthier as it pops with hot air instead of oil. The chute allows for the popcorn to fill directly into a bowl and the measuring cup for the kernels doubles as a butter melter. This compact machine will make sure your friend has the popcorn ready for your next movie or game night together.
6.
Portable Juice Blender

This portable juice blender is the gift you've been looking for if you and your best friend love to hit the gym and get healthy together. This battery-operated blender can whip up healthy juices and smoothies from wherever they are. It features six blades and a powerful motor that can blend even the toughest of fruits like apples or frozen berries. The small size makes it perfect for throwing in a gym bag and the USB rechargeable battery makes it convenient to charge on the road from a power bank. If your friend is into delicious fruit smoothies, they'll be into this gift.
7.
Temperature Controlled Mug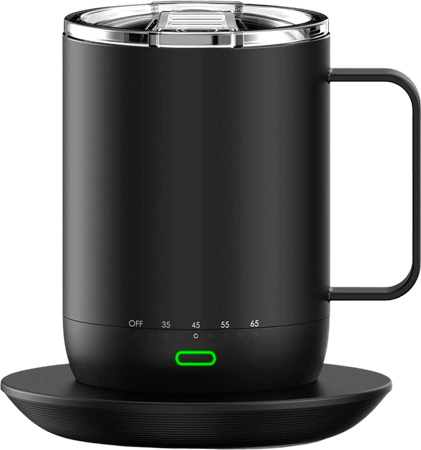 For the BFF that lives by caffeine, this temperature-controlled mug is a must-have gift. This fourteen-ounce mug with double-walled vacuum insulation sits on an attractive warming plate that controls the temperature of the coffee via the app. It can be used continuously while plugged in or can be used for up to four hours on the battery before needing to be recharged via USB. The ceramic coating on the inside of the mug makes sure the taste of the coffee stays unaltered by the stainless steel so every sip will taste how it was intended.
8.
Iced Coffee Maker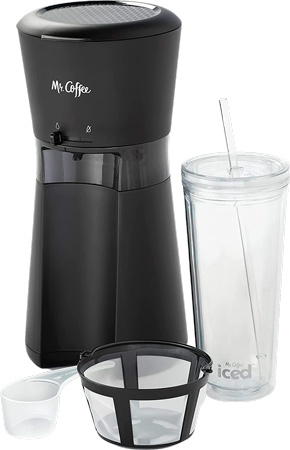 If your best friend prefers their coffee iced, they need this gift in their life. This cold coffee maker by Mr. Coffee brews the perfect iced coffee in just four minutes. Just add ice to the included tumbler and let the machine brew the desired amount straight over the ice. The compact size means they can either leave it on the counter without taking up valuable space, or they can store it in the cabinet. No more waiting in lines to get their favorite caffeine fix.
9.
Unisex Laptop Backpack
If your best friend works in an office, this stylish laptop backpack would make an excellent gift. The bag holds a 15-inch laptop and still leaves plenty of room for other daily necessities and tech gear. The ultra-durable fabric is tear, stain and water-resistant so it can easily stand up to everyday wear. When not being used for the office it also makes a perfect daypack. Your best friend will appreciate how versatile this chic bag is.
10.
Wine Opener Set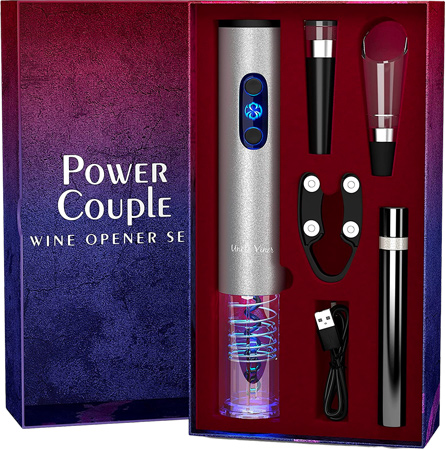 Does your best friend love wine? If so, they'll love this gift. This wine gift set comes with everything they need to open and preserve their favorite bottle. The electric opener easily removes corks in as little as seven seconds with the push of a button. The set also includes a foil remover, air pressure bottle opener, a pouring spout and a vacuum wine stopper. This high-end set comes beautifully presented in a gift box so it's ready to wrap and give to your wine-loving BFF. This gift will come in handy next time you both catch up over a glass of wine.
11.
Copper Wine Goblets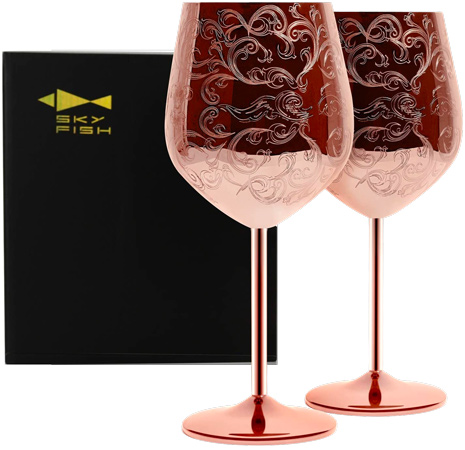 These unique wine goblets would make a great gift for your best friend. The set comes with two 17-ounce stainless steel glasses. The goblets are plated in copper and etched with a beautiful baroque design that really makes these glasses stand out. They are great for using for any occasion but because they're unbreakable, they'd be perfect for outdoor picnics or for sitting poolside while sipping away the day. For a unique gift that will leave an impression, these goblets are up to the task.
12.
Beer Cooler Glasses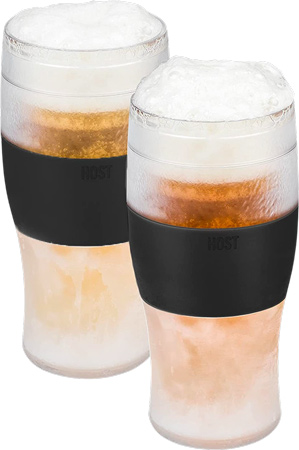 If your best friend likes to end the day with an ice-cold brew, these BPA-free cooler glasses are a gift your friend is going to appreciate. The set includes two sixteen-ounce glasses that are filled with a special gel that quickly cools in the freezer. The gel also stays cold for longer than ice that will melt and water down their beer. The silicone band allows for a more comfortable, nonslip grip while drinking. These would be a great gift if your friend enjoys hanging out in the backyard and doesn't want to settle for a warm beer. Keep it cool with these clever beer glasses.
13.
Unisex Spa Robe

Make your best friend feel like they're in a spa with this kimono-style bathrobe. It's made of pure cotton so it's not only super soft and comfortable to wear, it's also machine washable. It features two large side pockets and an adjustable belt. The waffle cone texture gives this robe an elevated look. Whether they're just out of the shower or relaxing around the house, this robe is going to help them lounge in luxury.
14.
Luxury Scented Candle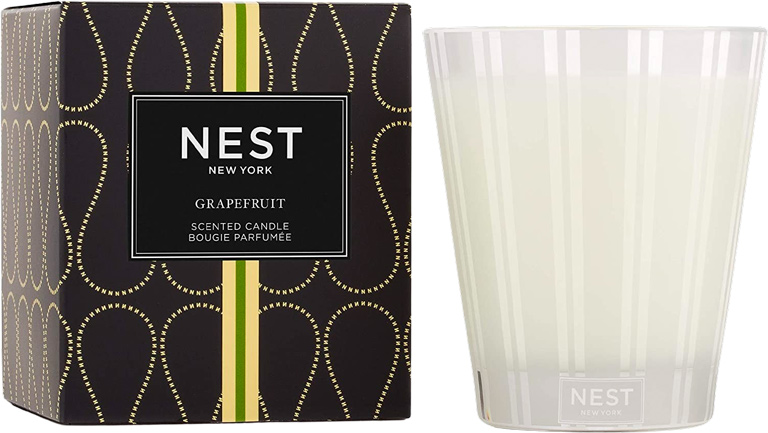 You can never go wrong gifting a beautiful candle and this one by Nest is sure to make your best friend happy. This luxury candle comes in a clear decorative vessel that allows the candlelight to shine through. The candle is made of a clean-burning, vegan wax that will last for up to 60 hours. The pink pomelo grapefruit scent will give your friend's house a bright, citrusy aroma that will linger in the air. If your friend appreciates being surrounded by luxury, this gift is sure to be a winner.
15.
Candle Making Kit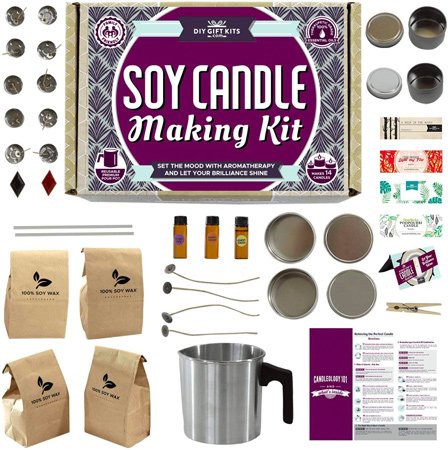 Why not pick up a new hobby with your best friend? With this candle-making kit you and your best friend can make more than just candles. You can create fun memories as you learn the art of candle-making together. The 49-piece kit includes everything needed to start getting crafty. It comes with soy wax, cotton wicks, candle tins, a pouring pitcher, wax colorant and multiple essential oils for scenting. The scents include lavender, lemongrass and cedar wood, which can be used individually or mixed for a custom blend that's unique to just you and your BFF.
16.
Flower Press Kit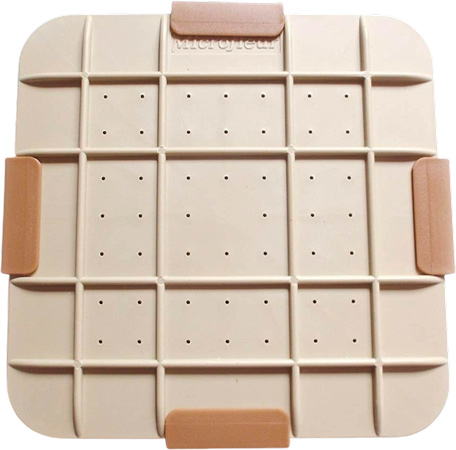 Here's a gift idea that will be something fun you can do together. This flower press kit is perfect if your best friend loves getting creative. Pressing flowers with this kit is faster and more efficient than traditional ways. By microwaving the flowers they not only release moisture faster but they retain their vibrant colors. Pressed flowers are great for DIY projects like scrapbooking, making bookmarks, jewelry crafting and so much more. Instead of giving your best friend flowers that will only last a week, give this kit so they can keep their flowers forever.
17.
Leather Scrap Book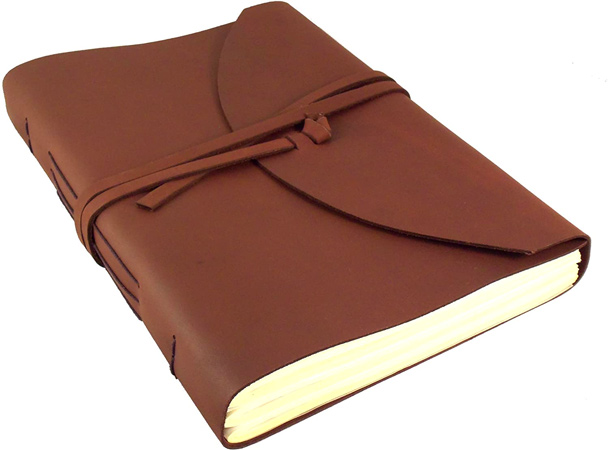 Give your best friend a place to display all the fun memories you've made together with this handmade, genuine leather scrapbook. This large scrapbook holds up to 200 photos and is made with acid-free pages to prevent damage to the pictures. The wrap tie closure gives the book a vintage vibe and the soft tan leather makes it a versatile decor piece. It would look great left out as a coffee table book for guests to browse when they come over. The scrapbook comes in a gift box so it's ready to be wrapped and given to your lucky best friend.
18.
Candy Jigsaw Puzzle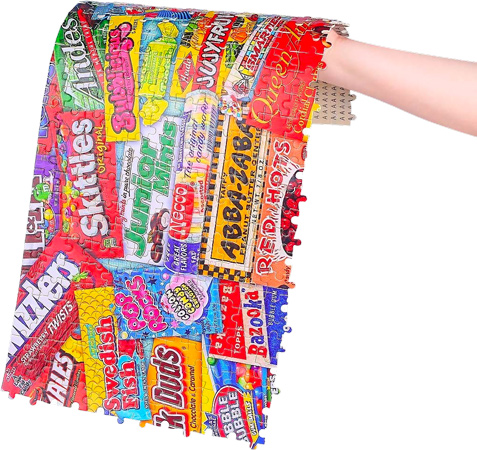 If your best friend loves puzzles, this gift is guaranteed to provide hours of enjoyment. This thousand-piece collectors edition puzzle pictures all of their favorite candy in vibrant color. Each puzzle piece has been precision cut for the perfect fit. It's a great gift if they want to spend some relaxing time alone or even better, do it together over a glass of wine.
19.
Zen Art Set
Help your best friend find mindfulness and express themselves through art with this ink-free drawing board. This special board allows your friend to paint with the bamboo brush using only water. When the painting dries the images slowly fade away to provide a blank slate for the next time. Painting with his set is a form of meditation to help your friend clear their mind and unwind from a stressful day. This is a thoughtful gift that your best friend will appreciate whenever they want to take a few moments to relax and reflect.
20.
Foot Moisturizing Socks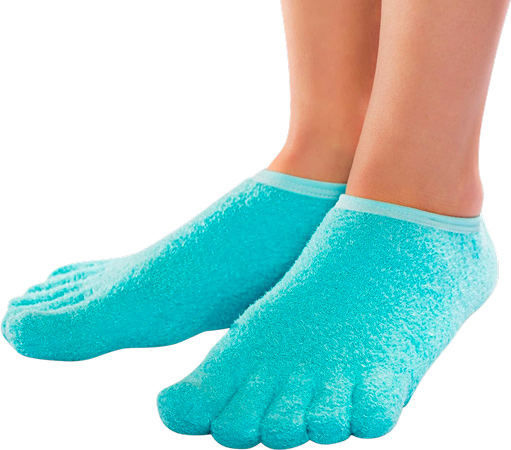 If your best friend is into self-care and pampering, these moisturizing socks will keep your friend's feet looking like they just got an expensive pedicure. The socks are lined on the inside with a special gel that will cure dry skin and calluses. They can be used on their own or with their favorite lotion. They come in small, medium and large so finding the perfect fit won't be an issue. After each use they can be machine washed so they'll be clean and ready for the next time your best friend wants to take a few moments to treat themselves.
21.
24kt Gold Mask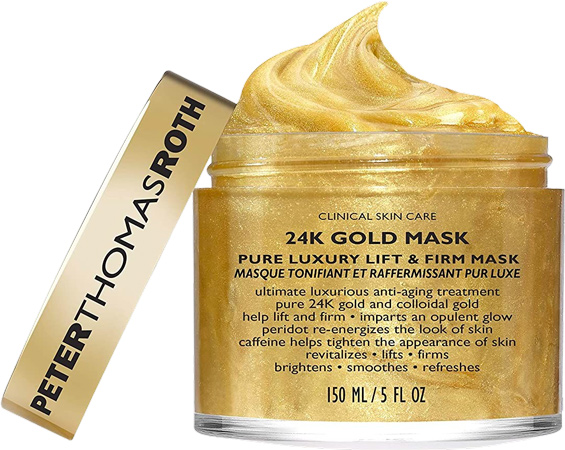 For a truly luxurious spa treatment from home, this 24K gold mask by Peter Thomas Roth will give your best friend something to get excited about. It's made with actual gold which is proven to lift and firm tired skin while giving it a lasting glow. If your best friend loves the finer things in life, it doesn't get more over-the-top luxury than this gift.
22.
Keepsake Picture Frame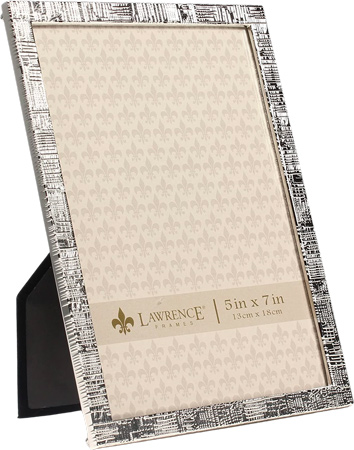 Give your best friend your favorite picture of you both in this classy picture frame. It holds a 5×7 picture that is beautifully presented by the silver frame with a subtle linen pattern. The back features a velvet covering and a stand that allows the frame to be displayed on a tabletop either horizontally or vertically. It also includes two hanging hooks if your friend wants to hang it on the wall. This timeless frame will be a gift your friend will keep forever.
23.
Sculptural Glass Vase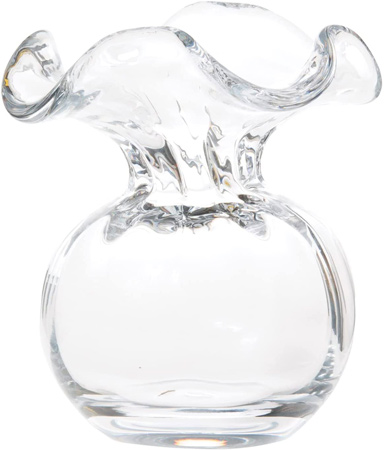 If you want to get your best friend some flowers, make them extra special by giving them in this unique sculptural vase. This mouth-blown glass vase is handmade in Italy. It comes in multiple size options and various colors. It would look beautiful on a hallway table or as a centerpiece on a dining room table. The elegant design will be sure to make a statement and add some chic style to your best friend's home. They'll appreciate the flowers, but they'll fall in love with his vase.
24.
Smart Health Scale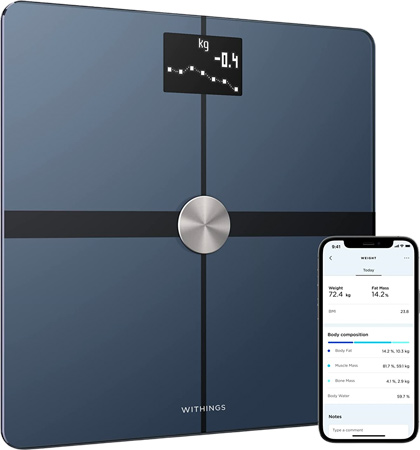 Help your best friend get in the best shape of their life with this digital smart scale. It's not just for tracking weight. This scale will even track water percentages, muscle and bone mass and BMI. The scale syncs via wifi to the health app of their choice so it can track and record all the readings on their phone. If your best friend is into health and fitness, this scale is going to help them take their health journey to the next level.
25.
Stylish Water Bottle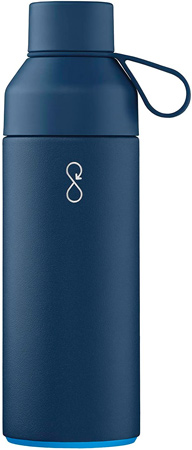 Make sure your best friend never goes thirsty again with this beautifully designed stainless steel water bottle. The double-wall vacuum insulated bottle will keep its contents cold for up to eight hours. What makes this bottle unique though is the dual opening so there are two ways to drink. When not being used it features a twist cap closure that makes it completely leakproof so it's great for throwing in a gym bag or backpack. A hydrated bestie is a healthy bestie. They'll love this gift.
Related Posts