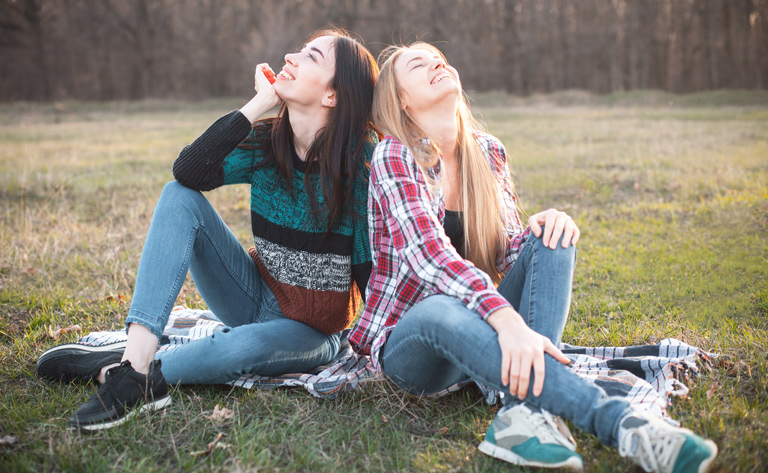 If you have good friends, you can consider yourself truly blessed. Friends are people who make life bearable and fun. Be it your workplace bestie or your childhood buddy, every friend deserves a token of gratitude and love. Surprise them with a little something today!
1.
Touch Bracelets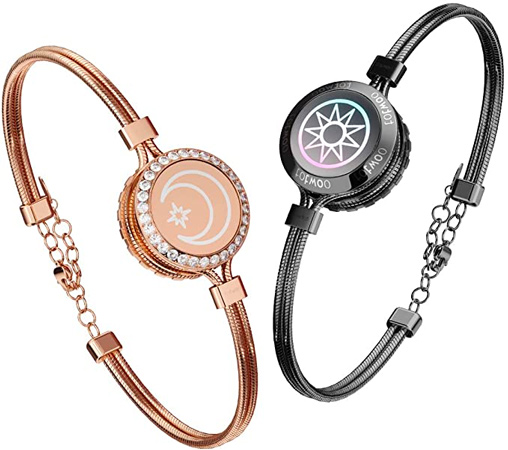 Friendship bracelets were not exchanged for fun only; they were a promise to be there for each other through thick and thin. Get them a friendship bracelet but with a twist. The union of technology and jewelry is quite hard to come by; one such smart bracelet. You can connect these bracelets with an App and chat with or set call reminders etc. Even if they live miles away, you know you always have them close with these bracelets.
2.
Lovebox Heart Messenger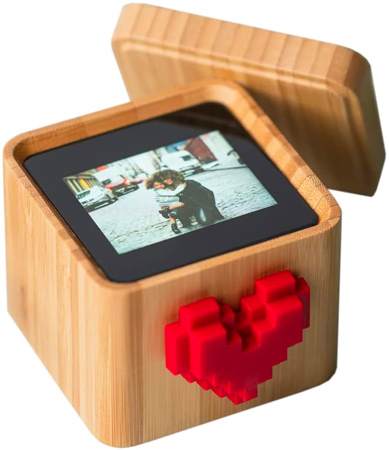 Text messages are okay, but there are other ways to communicate. How about a spinning heart Lovebox that acts as a messenger, carrying your messages to them in a heart-warming and fun way. These tiny boxes can receive photos, drawings, emojis, etc. sent through a mobile app. Whenever you send something to your friend's Lovebox, your heart spins until they open and see what they received. Your feelings do not always require words, let them know they are close to your heart with these adorable love boxes.
3.
"I Wrote a Book About You" Book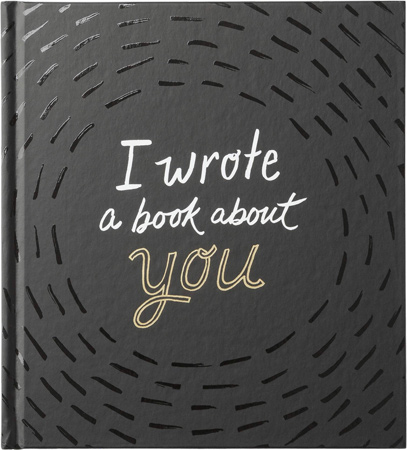 Sometimes little gestures hold the most significance. A little book filled with why and how your friends are the best thing that happened to you is bound to thaw hearts. The "I Wrote a Book About You" is a fun activity to celebrate friendships. This book contains fill-in-the-blanks for you to fill out and gifts to your friends. Upon receiving this book your friend is sure to get teary-eyed, hopeful, cheerful, and happy. This book will add a personal touch to your gift with a beautiful hardcover, top-notch paper quality, and heart-warming illustrations.
4.
Wish Jar Kit
It is time for your friends to make their wishes come true with this wish jar kit. The wish jar kit comes with a clear jar with a decorative lid, 100 tickets, and a pen to write. Ask your friends to write whatever they want in it and put them in this jar to seal the deal. They can open the wish jar later and see which prayers were answered by the universe. Even if some wishes do not come true; they will always remember the gratitude they felt. The positivity and appreciation this jar radiate will be refreshing for your friends. Get them a wish jar kit and spread positivity.
5.
Sodastream Sparkling Water Maker
If your friends are obsessed with making their cocktails or drinks, save them the trouble of buying heaps of tonic water, sparkling water, or soda. Get them the Sodastream Sparkling Water Maker kit and surprise them. This kit comes with a sparkling water maker, a CO2 cylinder, and a 1-liter BPA-free reusable carbonating bottle. There are three levels of fizz that they can select and carbonate up to 60 liters of water with every cylinder. Its sleek and metallic build gives it an aesthetic appeal and is perfect for their home or office.
6.
Thoughtful Trinket Dish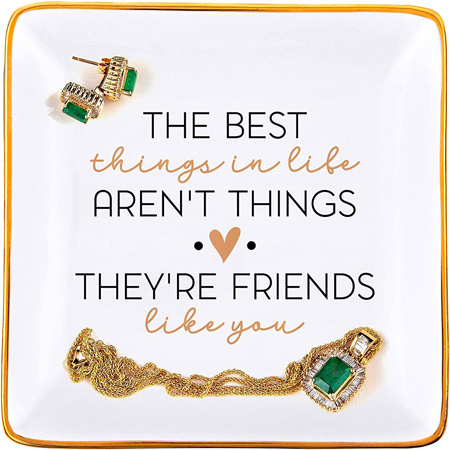 Everyone loves dainty and adorable things to put on their dressers, counters, or tables. This thoughtful trinket dish with a meaningful quote about friendship is an apt gift. They can use trinket dishes to display jewelry, loose change, or even keys. If your friend is struggling with keeping their office supplies organized or hair accessories, trinket dishes will come in handy for that too. Candies and treats can also be displayed on these trinket dishes for guests to grab. They look adorable and are multifunctional. A decorative and functional gift for your dearest friends.
7.
Bamboo Cheese Board and Knife Set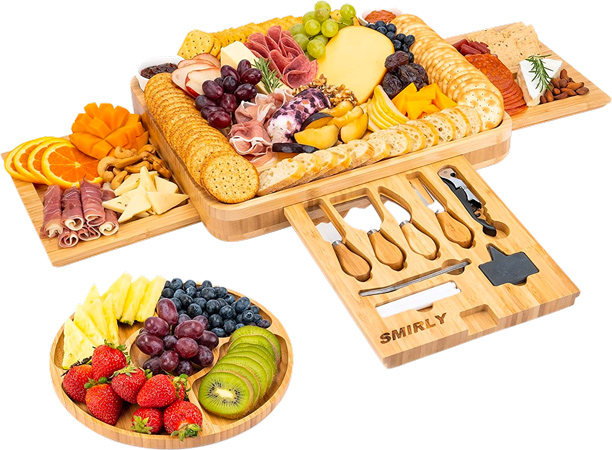 If you have a friend who is a great host and loves having people over, a multifunctional serving board with a knife set would be a great gift. This charcuterie board comes with accessories to elevate the experience. It comes with a lot of serving space, ideal to host a large gathering. This cheese board is crafted from eco-friendly bamboo that is non-porous and easy to clean. It is a low-maintenance gift but serves its function and will never disappoint. Give the hostess more reasons to host new gatherings.
8.
Ultrasonic Essential Oil Diffuser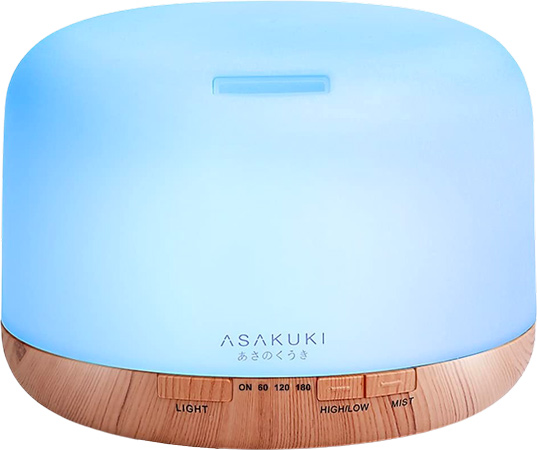 Aromatherapy is one of the most efficient ways to deal with stress and anxiety. For a friend who has been dealing with a lot of stress lately, an essential oil diffuser would be a great help. The Asakuki Ultrasonic Diffuser is a smart diffuser controlled through a mobile application with an easy user interface. This essential oil diffuser increases moisture in the air and adds a fresh scent to your room. Using an essential oil diffuser also boosts immunity and kills bacteria and microbes in the air. Essential oils are known to relieve stress and improve mood and focus. An essential oil diffuser could be exactly what your friends need.
9.
Smartphone Sanitizer and Charger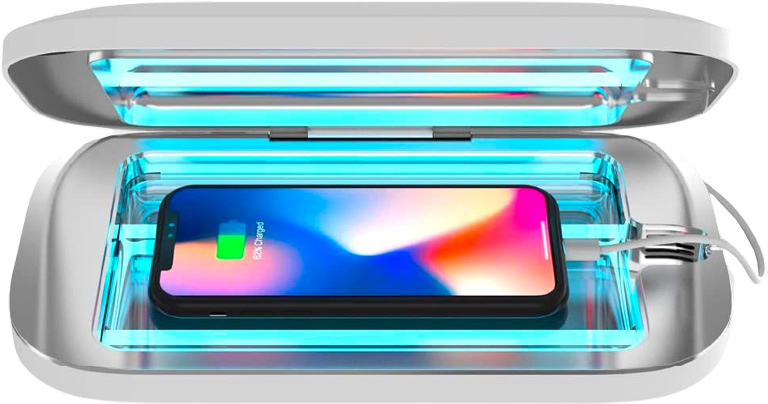 One thing that a germaphobe loves is disinfecting regularly. A phone sanitizer is a very considerate and practical present for your loved germaphobe. The PhoneSoap Smartphone Sanitizer is also a charger so that they can disinfect their phone while charging it. This device can be used to disinfect other household items as well. It comes in a variety of colors and its efficient system sanitizes things in less than five minutes. A smartphone sanitizer is something everyone should have.
10.
Tibetan Singing Bowl Set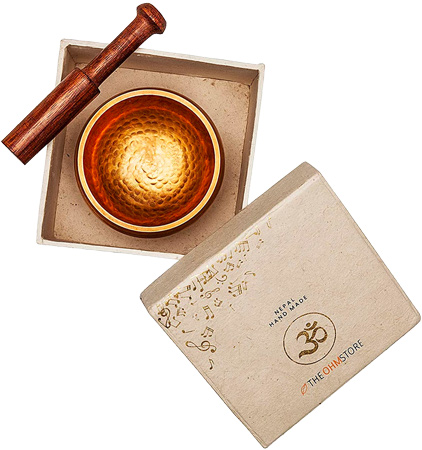 Meditation has been practiced for centuries to calm both the mind and the soul. If your friends are interested in exploring meditation, give them a Tibetan singing bowl set. This set comes with a wooden striker, hand-sewn cushion, and handmade lokta gift box. These singing bowls are known to have healing properties due to the sound they produce when struck. These sounds induce mental, physical, and emotional changes. These singing bowls relieve pain, release tension, improve circulation and build a healthier immune system. This handcrafted meditation bowl comes with a beautiful gift box and is an ideal gift for your meditation enthusiast friends.
11.
Electric Fondue Maker Pot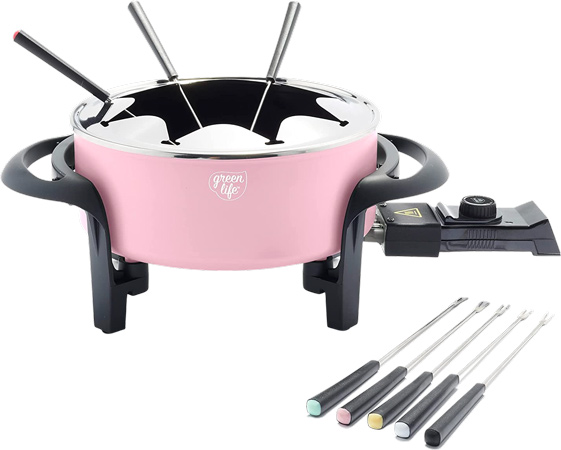 Sit-around activities are underrated when it comes to friendships. If your friends have game nights and get-togethers often, a fondue maker pot will make the perfect gift. It can be used to make cheese or chocolate fondue. It comes in a variety of colors and eight color-coded skewers. The pot is made with a toxin-free ceramic coating that heats up quickly and is completely non-stick. These pots are dishwasher safe. Well then, what are you waiting for? Get them this amazing fondue maker and have a fondue party!
12.
Vintage Bluetooth Record Player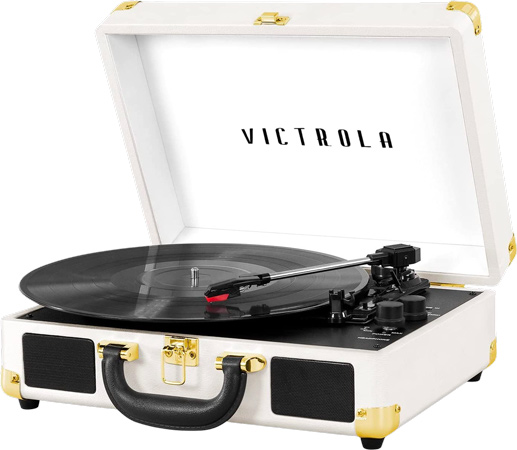 If you have friends enamored with vinyl records and all things vintage, a gift incorporating these things will be immaculate. A turntable with an exterior of a vintage suitcase might just be the thing for them. The Victrola vintage record player comes with Bluetooth connectivity to stream music through their devices. It also has built-in speakers along with a headphone jack for easy listening. This beautiful record player also has aux-in for them to add external speakers. Its small size makes it easy to carry around. Gift your friends this device and let them listen to their favorite records on the go.
13.
Heart-Shaped Bamboo Spoon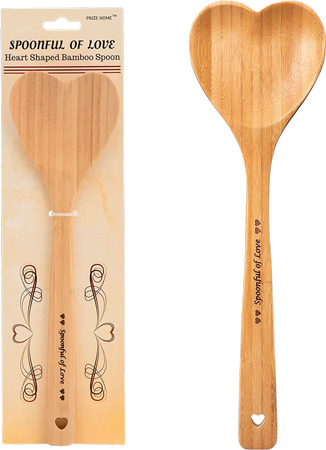 For the friend who loves to cook, get them a cute wooden spoon. A heart-shaped bamboo spoon with an engraving will become their favorite cooking utensil. This environment-friendly spoon is the best gift to let your friend know you love and appreciate them. This spoon is safe to use with ceramic and non-stick cookware. Make cooking a joyful experience for them with this adorable spoon.
14.
60-hour Round Candle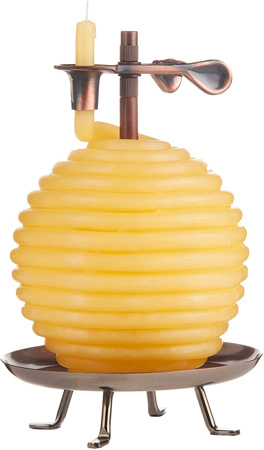 Everyone loves candles for both fragrance and aesthetic appeal. The candle by the hour is the most fitting gift for your friends who love a unique element in their candles. This eco-friendly candle will burn for about 60 hours. It is made from 100% beeswax and will look stunning on their coffee tables or dressers. An excellent gift for all the candle fanatics in your friend group.
15.
Lavender Spa Bath Set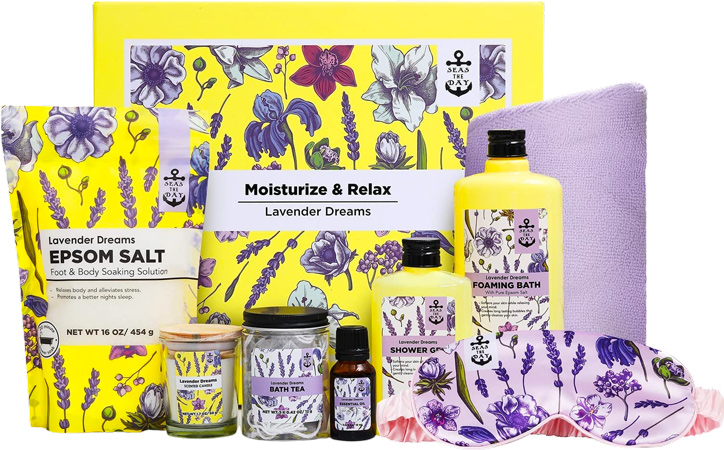 A day spent in the spa is enough to revive and rejuvenate our low spirits. If your friend has been dying to spend a relaxing day but can not go to an actual spa, bring the spa to their home! The bath set by "Seas the Day" includes 100% natural ingredients and is infused with lavender. The bath set includes an eye mask, hair towel, bath tea, bubble bath, essential oil, candle, shower gel and bath salt. This eight-piece bath set will provide your friends with a relaxing and pampering experience. Treat your friends to this luxurious bath set today!
16.
Wooden Owl Spectacle Holder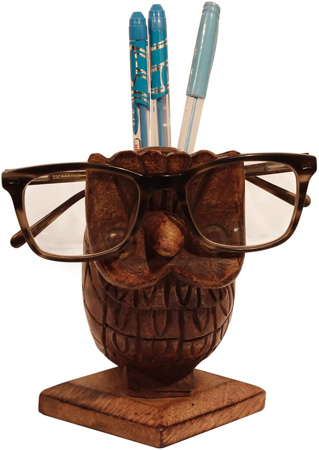 An adorable but functional decor piece always makes the perfect gift. Buy the wooden owl spectacle holder for friends who wear glasses and often lose them. This hand-carved wooden spectacle holder can also be used as a pen holder. With this holder, they will never forget where they kept their glasses, which will save them the fanatic searching.
17.
Scratch Off Poster of The World Map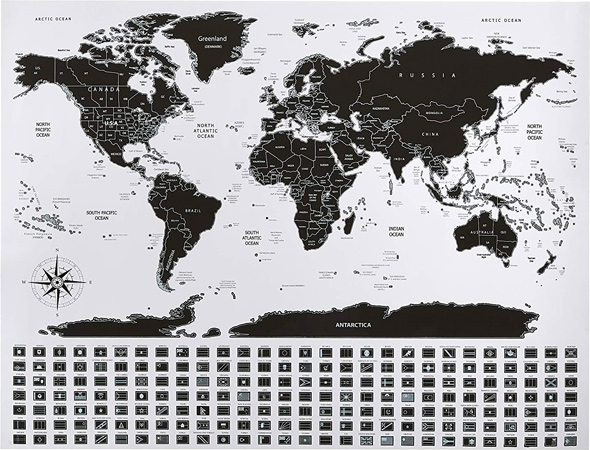 Travelers always claim they have not traveled enough. A world map scratch-off poster will make an outstanding gift for such friends. The scratch-off poster also comes with tracking accessories. This incredible gift will keep track of the places they have been to and motivate them to plan trips to the places they are yet to visit, to scratch them off the poster. Wish them good luck in their future adventures with this gift.
18.
Mini Automatic Handbag Light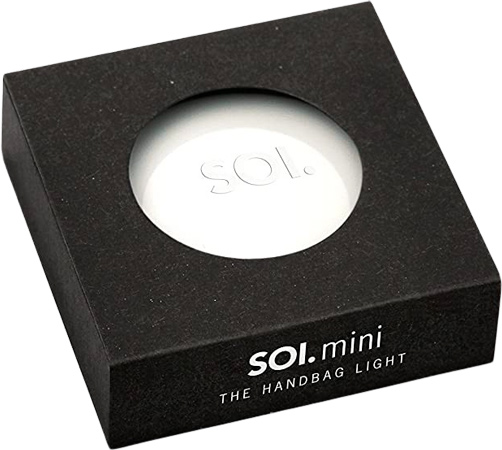 We all have that one friend who carries everything imaginable in their bag but can not find anything when they need something. To make their life easier, a handbag light can be a thoughtful and practical present. This handbag light has a motion sensor that turns the light on when a hand approaches it. It remains on for ten seconds and automatically turns off after that. The small size makes it easier to store in bags and clutches. This automatic light can also come in handy during camping. Be a savior and get your friend this remarkable device.
19.
Ice Cream Maker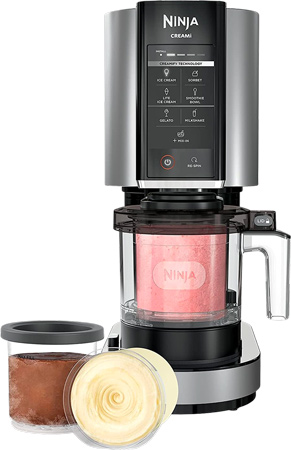 Who doesn't love ice cream! After all, the delicious creamy goodness can instantly transform a sour mood into a blissful one. An ice cream maker will be the perfect present for your ice cream enthusiast friend. This ice cream maker can turn ordinary ingredients into ice cream, gelato, smoothie bowls, etc. The compact design makes it look like it belongs on the countertop. With easy functioning and high-quality "Creamerizer System", they will have their ice cream in minutes. The containers, lids, and paddles that come with the ice cream maker are dishwasher safe. Your pal can enjoy homemade pints of ice cream with your present.
20.
Butter Churner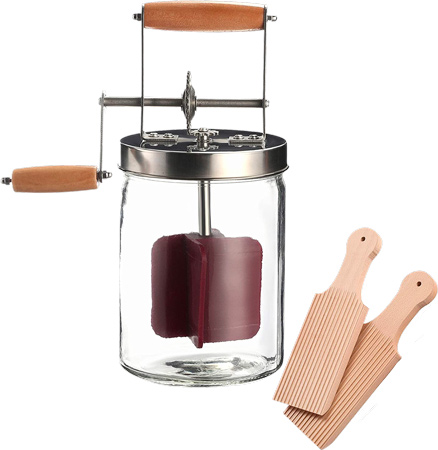 Homemade organic dairy items have something so extraordinary about them. Get a butter churner for your friends and have them make their butter. The Dazey butter churner only requires heavy whipping cream, the rest of the process is customizable; your friends can add garlic, herbs, and spices of their own choice. The butter churner comes with a hand crank mason jar, beechwood butter paddles, and an eBook with recipes. Gift this fun and exciting experience to your friends.
21.
Create-A-Sticker Machine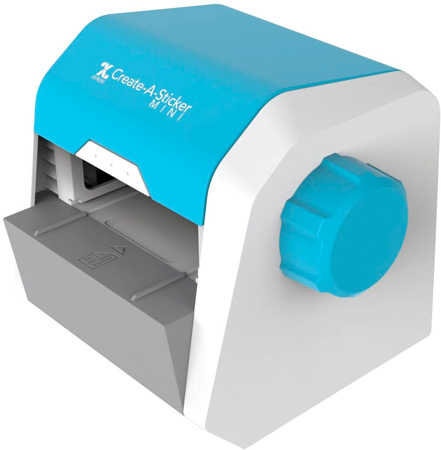 If your friend is an organization junkie, a sticker maker must be on your gifting list. The Xyron sticker maker is perfect for creating labels, making your stickers for journals, notebooks, etc. Whether they want to label spices or make cute stickers for their fridge, this sticker-maker will always come in handy. It is compact and easy to store as well as easy to use. It does not require any heat, electricity, or batteries. A fun way to make labels and organize.
22.
Multi-Purpose Tool Card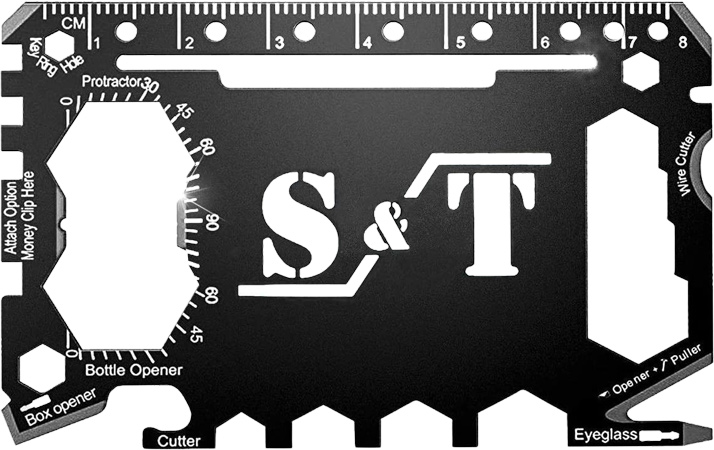 If your friends often run into a situation where tools must be at their earliest disposal, get them a multi-purpose tool card. This tool card can fit in their pockets and wallets with ease. This slim, minimalistic wonder card can prove to be crucial for survival during camping, hiking, or on any adventure. Packed with features, it serves as anything from a can or bottle opener to a wrench. This is a one-stop solution for everyday problems that otherwise require individual tools.
23.
Homemade Hot Sauce Kit

The spice lovers in your friend circle certainly like their food spicy and mouths on fire. A homemade hot sauce kit would be a fun experience to give to such people. They will get to make their hot sauces and name them. This kit contains assorted ground and whole spices.
It also comes with vinegar, six glass bottles, six labels, a funnel, gloves, and an instruction booklet with recipes. Test their spice-tolerance claims and get them this hellishly spicy kit.
24.
Pour Over Coffee Maker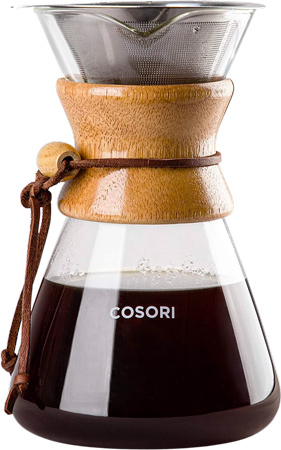 For your caffeine-addicted friends, a hot cup of freshly brewed coffee is synonymous with heaven. Save them the trouble of struggling to get a fresh cup of coffee every day and get them a pour-over coffee maker. The Cosori pour-over coffee maker is made from borosilicate glass which is heat resistant and can be put directly over the stove on low flame. The stainless-steel filter prevents coffee grounds from entering the coffee. This coffee maker is dishwasher safe and toxin-free. Gift them this incredible coffee maker and enjoy a fresh cup of coffee the next time you visit them.
25.
Smart Helmet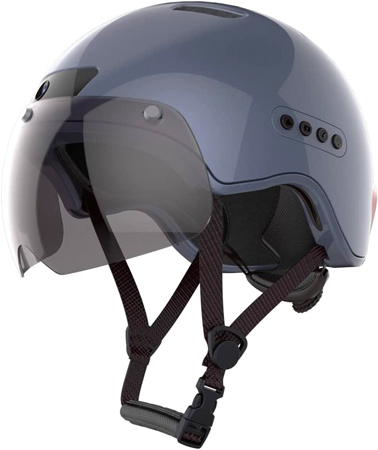 Do you have friends who are downright obsessed with bikes and love to ride around town on their bikes? Well, what better thing to give them than a helmet, but not just any helmet, a smart helmet. The Renols smart helmet is equipped with a plethora of unique features. This helmet has a built-in Bluetooth speaker for calls, listening to music, or navigation. It also comes with a dashcam to enhance a safe riding experience. The Renols Smart Helmet has turn signals and brake lights that are highly visible at night. The helmet is breathable and comfortable with a detachable visor and ear muffs catering to every season and weather. This smart helmet is a dream gift for any biker.