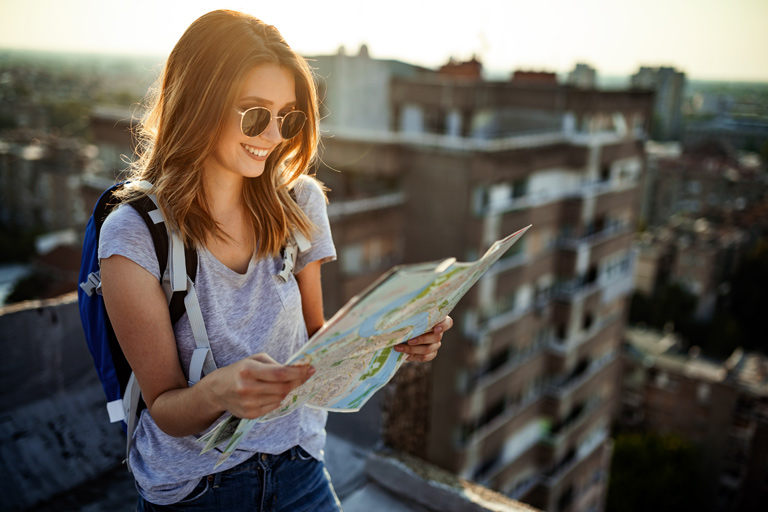 Do you happen to know a globe-trotting couple, or have a friend that never seems to be at home? For those that have the travel-bug there are numerous gifts that will make the ideal present for a birthday, anniversary, or can be given simply to make their trips easier. From decorative ornaments to handy portable items designed to make travel safe or more comfortable, the choices are almost unlimited. If you need a gift for a travel-oriented friend or relative then you will be able to find something ideal for your country-hopping buddy on this list of gifts for travelers.
1.
Suitcase Packing Cubes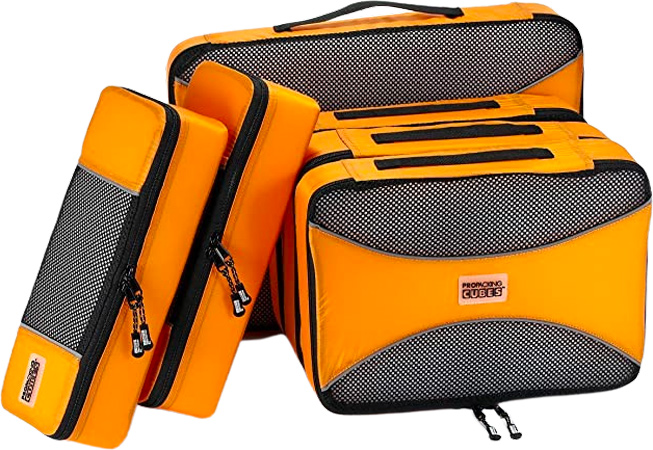 Arrange clothes, shoes, toiletries and other travel essentials like never before with these handy luggage packing cubes. Fit them together inside your suitcase to create separate sections for all of your different items and travel in style. Made from durable material with zip fastenings, your items will remain stored safely without moving around. If anything happens to leak during travel, the waterproof compartments will keep the spill contained so that clothing or shoes are not damaged. Take them out and use and reuse them as needed.
2.
Notebook and Travel Diary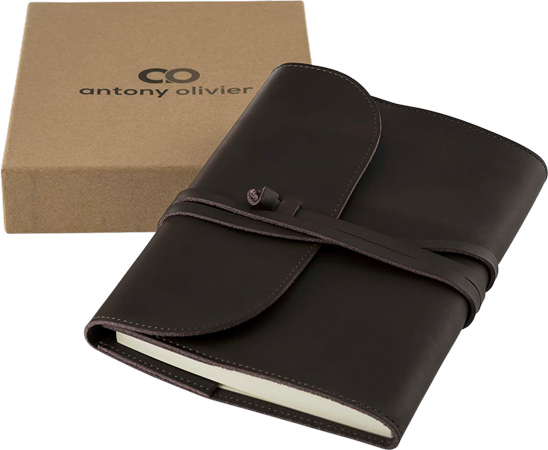 Store travel tips and records, and keep notes together in this gorgeous leatherbound writing journal. This stunning journal is made from premium leather and contains over a hundred pages that are sewn and double-sealed for extra strength. Fountain pen friendly paper means that any writing implement can used to write notes or messages, and the pages will remain tightly closed with the handy leather ties. The notebook looks classic and elegant and it will make a lovely gift for any traveler and is small enough to slip into a backpack, suitcase, or travel bag.
3.
Extra Capacity Wallet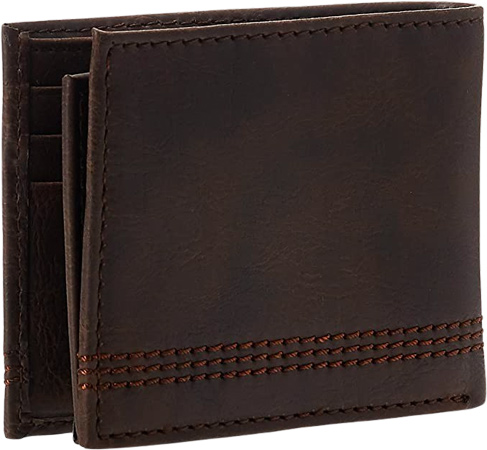 Men who are frequent travelers for work or leisure will need somewhere to store bank, cards, cash, money, or driving license. This extra capacity wallet is designed to have enough space to carry all essential items while being small enough to keep in a trouser or jeans pocket. Store everything needed for travel and make sure that finances are protected when on the move with the built-in RFID protection that will prevent opportunistic theft or credit card fraud. Perfect for carrying debit cards, credit cards, and identification documents when travelling from country to country.
4.
Air Compression Calf Massager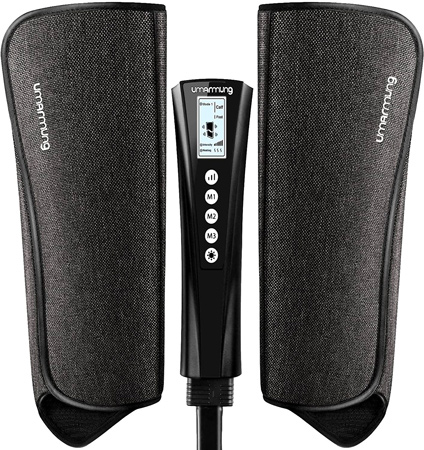 Regular plane travel, hiking, or even driving for long periods can cause stress and strain on the legs. Give a travelling pal or relative the gift of relaxed muscles with this compression calf massager. Simply fit around the lower legs and instantly relieve tired or aching muscles. Choose from different speeds and levels of intensity and set the massagers at the perfect speed using the handy included remote-control panel. Improve circulation and reduce the risk of travel related DVT with regular therapeutic massage. Soothe tension and promote relaxation with this thoughtful and personal gift.
5.
Rolling Duffel Bag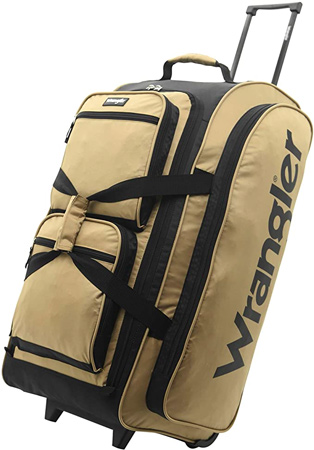 Make travel a breeze with this oversized duffel bag which will easily hold clothes, shoes and any other items needed for travel. Great for any length of trip or use for long term storage, this duffel bag is easy to transport with the built-in gliding wheels and strategically positioned carrying handles. Glide through the airport or travel smoothly across the train station wheeling this bag along behind you. There are plenty of handy compartments and pockets to keep items segregated and accessible, while the slide out handle makes the bag easy to steer and maneuver. Small enough for overnight stays and big enough for longer trips.
6.
Vintage Camera Photo Album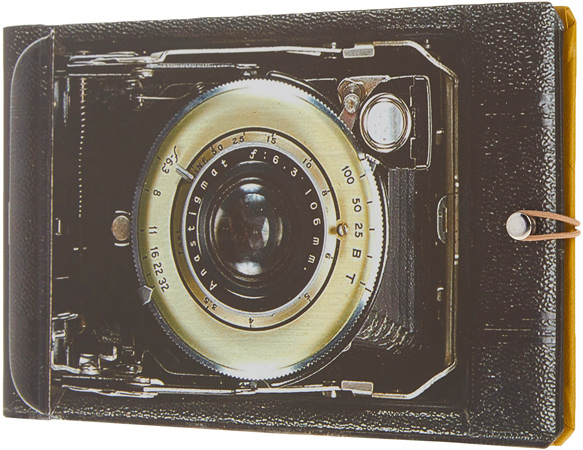 Need a thoughtful gift or stocking stuffer for traveling relatives? Give the perfect gift to traveling couples or family members with this attractively styled photo album. Designed to give the appearance of an old-fashioned camera this flip book can hold holiday photos, family pictures, and favorite snaps. The stylish design makes this vintage photo album ideal for keeping out on a coffee table, ready to share your special images with guests and visitors. Use it as a thoughtful birthday or anniversary gift, or a Christmas stocking stuffer.
7.
RFID Money Belt

If you'd like to keep cards, money and travel documents a bit safer than in a standard purse or wallet then use this handy money belt to transport sensitive items safely. This belt can be fastened around the body securely and will be invisible when worn beneath a shirt or top. Compact and discreet, the belt features two convenient compartment to keep things like money and passports stored separately and allows them to be removed and replaced easily. Wear it when traveling or when visiting countries and cities to keep important items and cash out of sight.
8.
LED Camping Lantern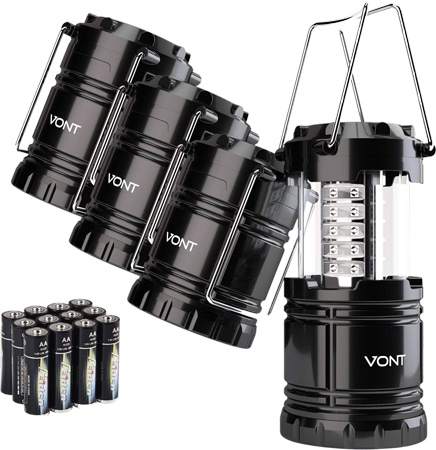 Make a unique and versatile gift for camping buddies! This powerful LED lantern will make the perfect practical gift for anyone who takes road trips, goes RVing, or likes to go camping. Strong LED lights make this lantern great for reading, working, or illuminating an area. Battery operated and super easy to store and carry with its innovative collapsible design, this lantern can be folded up and packed easily into luggage or a camping gear bag. Keep it in hand to use and needed or keep in in the car for long road trips. Long lasting and tough the lantern is waterproof and will withstand knocks, drops, and bumps.
9.
3D Popup Card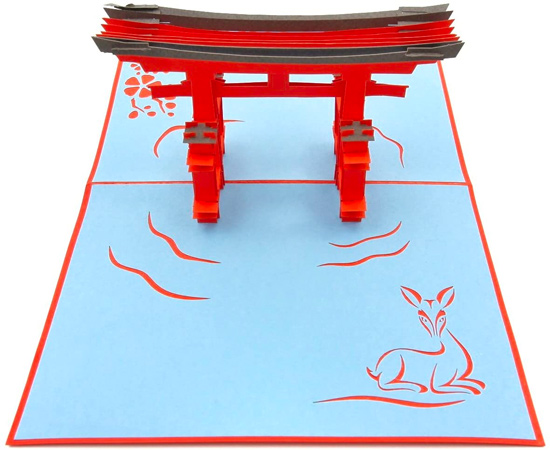 Wish your friend or relative a happy birthday with a travel-themed three-dimensional pop-up card. This card will make an original and unique gift for anyone who likes to travel and a number of different designs are available. The inside of the card is blank so that it may be personalized with your own message and it can be used for any kind of occasion such as an anniversary, thank you message, or graduation celebration. Simply cut the retainer ties and watch their face as a travel scene pops up in stunning 3D detail. Comes with a matching envelope.
10

Hanging Toiletry Bag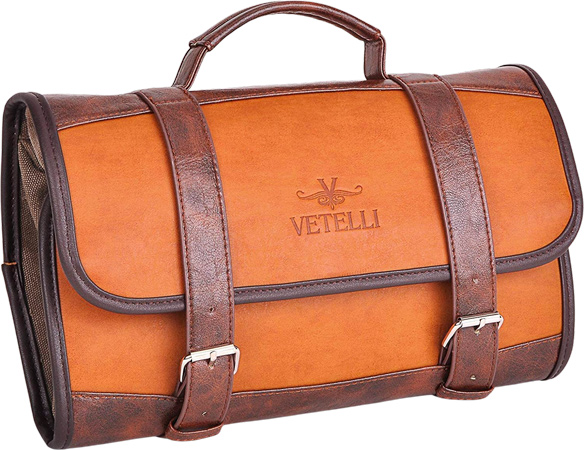 Keep toiletry items stored safely and easy to reach with this convenient hanging toiletry bag. Simply pack it full or your essential travel items like shampoo, shower gel and lotions. It rolls up to take up minimum space in your suitcase and once you reach your destination it can be unrolled and hung on the back of a wardrobe or bathroom door. Alternatively, it can be laid flat on a nightstand or dresser and toiletry items may be easily retrieved from the compartments and snap pockets. It will make a great gift for those who travel regularly and need to stay organized.
11.
Memory Foam Travel Pillow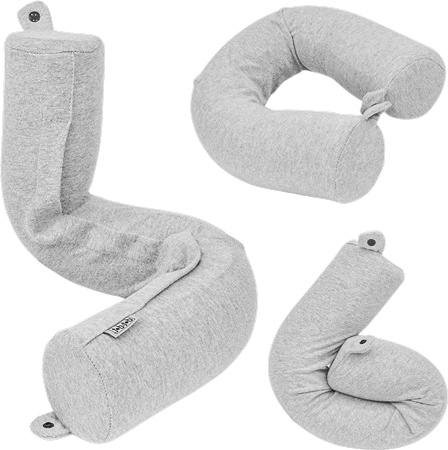 For relatives or friends that fly frequently or travel long distances by car or coach, this versatile travel pillow will ensure that flying or driving is as comfortable as possible. Bend it, twist it, and pull it into any position. The pillow is soft and durable and the memory foam means that it can be twisted into any type of shape and will remain in any configuration. Use it on a plane to support back and neck, or place in on the rear seat of the car for kids to rest and sleep on. The bendable roll pillow can support arms, knees, back, neck or legs and will make traveling by any mode of transport extremely comfortable.
12.
In-Flight Phone Mount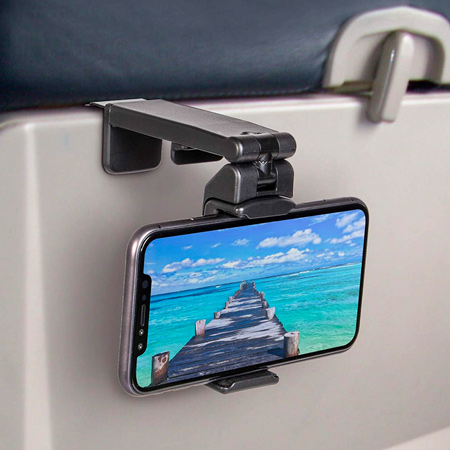 Make plane trips pass faster with this convenient cell phone mounting bracket. Attach it to the seat in front and position your phone at eye level for watching TV shows and movies, reading, or playing games. The phone mount is universal and will suit most types of mobile devices and is great for keeping the kids entertained during long haul trips. It can be used for plane travel, in the car, or used on a desktop to keep the phone screen viewable and hands free. Save your phone from being knocked off slippery plane tray tables or dropped under car seats with this useful phone mount.
13.
Vacuum Bottle Flask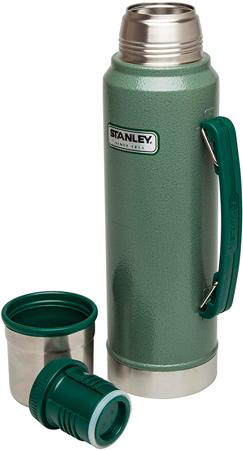 Enjoy a hot cup of coffee, or like to sip on a cool juice? All travelers need a good flask to accompany them on their trips. Keep drinks on hand and hot or cold with this classic insulated vacuum flask. Made from durable materials this sturdy flask is designed to withstand bumps, knocks, and scratches. The secure twist-off lid prevents leaks and spills and there is a steel drinking cup included. Perfect for camping, train travel, or hiking, this durable flask will make a fantastic travel gift that will last for many years.
14.
Electronic Cable Organizer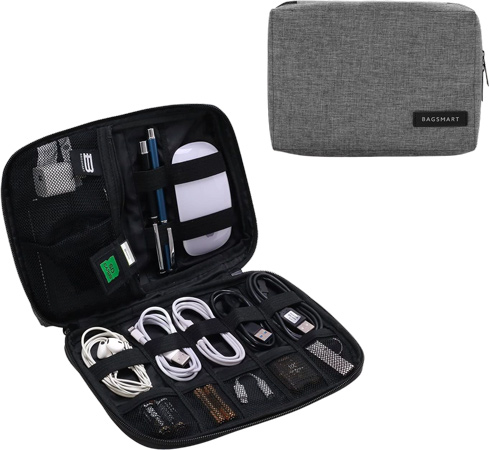 With the increasing amount of technology needed for work trips or even everyday travel, this handy cable storage bag is an innovative way to keep everything organized. Store phone chargers, laptop charges, cables, USB cords, and any other items needed to power your mobile devices. Everything can be packed neatly into the storage compartments and mesh pockets and is held in place by the strong elastic straps. Keep everything close to hand and never lose a charger again! Tablets, phones, and computers can all stay connected and charged with this handy organizer pack.
15.
Wine Tote Bag
This portable wine backpack will make an ideal gift for any friends or family who are dedicated walkers, hikers, or explorers. It can be used for long walks or treks and will easily hold two wine bottles, food, and, snacks. The padded straps and reinforced bag mean that this bag is easy to carry on the shoulders and take along anyway. The included steel tumblers are hardwearing and will keep wine at the optimum drinking temperature. Take it along when traveling or use at home for an impromptu picnic.
16.
Personal Water Filter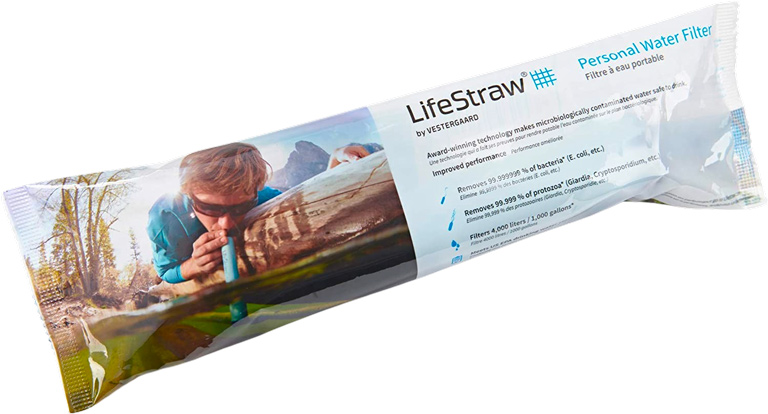 Keep drinking water fresh and safe with this handy personal water filter. This innovative safety item will make a fabulous gift for travelers, campers, and adventurers who enjoy traveling to far flung places. Filter water easily and ensure that it is free from parasites, bacteria or other harmful substances, while remaining hydrated. Slip it into a backpack and take it along on trips to keep drinking water fresh and pure. Its advanced filtration systems will clean and filter up to four thousand liters of water.
17.
3D Eye Mask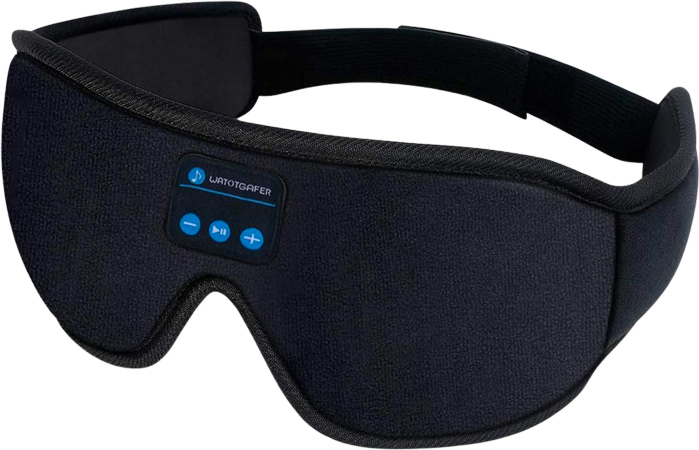 Catch up on sleep and wake up at your destination rejuvenated and refreshed with this light and noise reducing eye mask. The reinforced eye pads make the mask comfortable to wear on extended trips and will prevent light access. Built in Bluetooth headphones pipe in your favorite tunes to promote sleep and relaxation. Block out any disturbances from noisy passengers or restless kids and create a world all of your own. Fantastic for travel but can also be used at home to improve sleep quality or fight off insomnia.
18.
Portable Changing Pad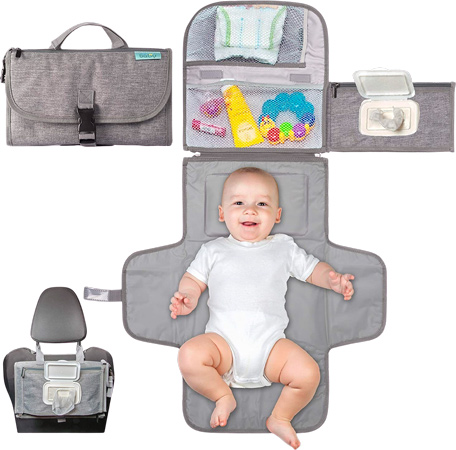 Traveling with the kids is a lot of fun, but for infants and babies there is the tricky matter of changing time. No need to worry anymore, this portable changing mat is designed for travel and will make attending to baby a breeze. This changing kit contains enough space to carry spare diapers, creams, wipes, and lotions and folds out into a complete mat for baby to lay on. Cover surfaces and make sure baby stays clean and germ free with this waterproof and wipeable changing station.
19.
Luggage Combination Locks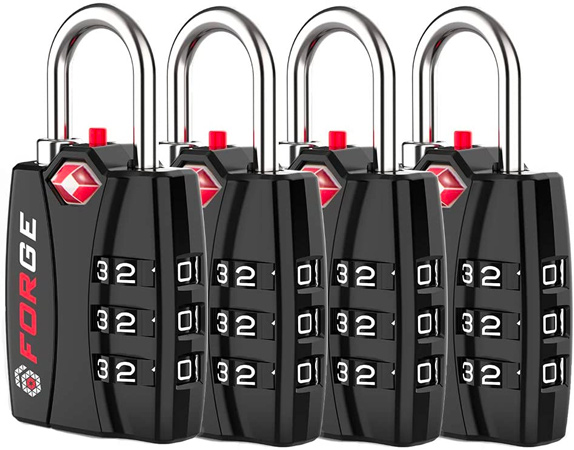 These handy little locks will make a great present for frequent flyers or vacation-goers. Keep cases locked and secure and make sure your items remain safe during transfers, or loading and unloading. TSA approved these locks simply clip on to any suitcase and can be programmed to your own unique combination. Easy to read numbers make locking and unlocking simple, and the locks come in a pack of four, enough for a luggage set or to secure cases for a family trip.
20.
Travel Tray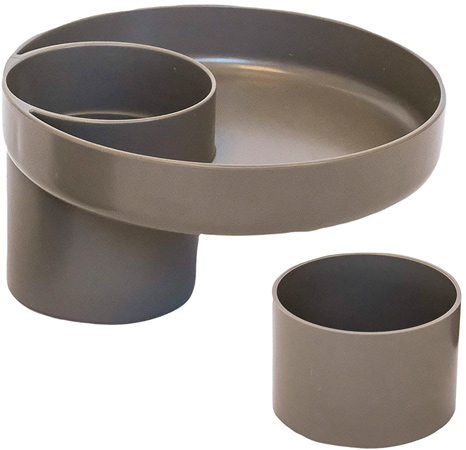 Kids and adults can enjoy food, drinks, and snacks without the risk of spills or accidents with this handy travel tray. Made from durable wipe clean plastic this tray can be attached and used on a plane, in a car or in a number of other places. Store hot and cold drinks safely in the handy cup holder and use the tray to eat a meal, play with toys, or store accessories. The tray and cup folds flat when not in use for easy storage and can be easily carried in a bag or suitcase.
21.
Golf Club Travel Bag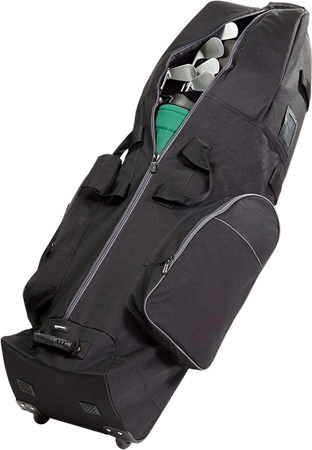 Golf fans will love getting this club bag as a birthday or Christmas present. For anyone who needs to travel with their golf clubs or needs to transport them to tournaments this golf travel bag provides a soft and portable way to move clubs safely. The bag fastens completely to fully protect clubs and putters and there are large pockets to store golfing accessories like gloves, towels, balls, and tees. Once loaded inside, compression straps keep the clubs extra secure and safe from bumps or knocks.
22.
Portable Door Locks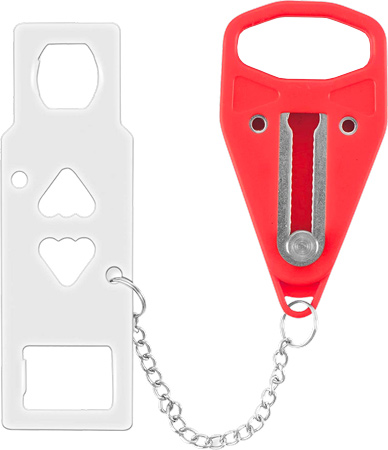 Female friends or older parents who travel alone will feel totally safe and secure with these portable door locks. Small and easy to carry, these portable door locks offer a way to create extra security when staying in a hotel or apartment rental. Position the lock on the door and use the attached chain to prevent anyone from accessing the room uninvited. Completely safe and childproof these locks can be used anywhere and will attach to any door to provide a feeling of enhanced safety.
23.
Mini Cork Globe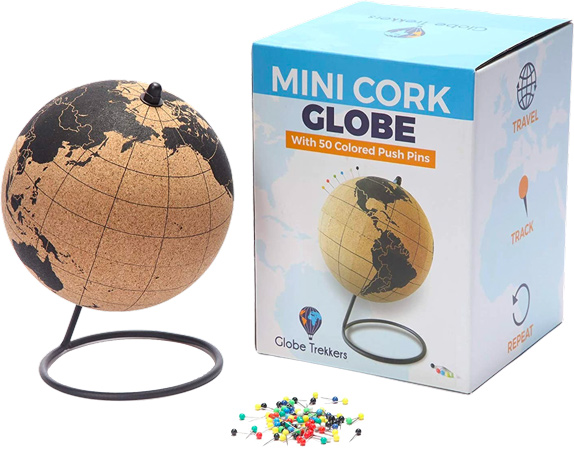 Travelers will love recording their trips using this fun and original cork globe. Printed with a map of the world the globe rotates to display all countries. Colorful push pins can be used to mark countries visited or to highlight those that are on the list to visit. Lightweight and eye-catching this attractive little globe will make a fun present that will look great on any bookcase or desk. The stainless-steel base keeps the globe balanced and securely in place as well as making it lightweight and easy to move. It will make an ideal gift for relatives and friends who travel.