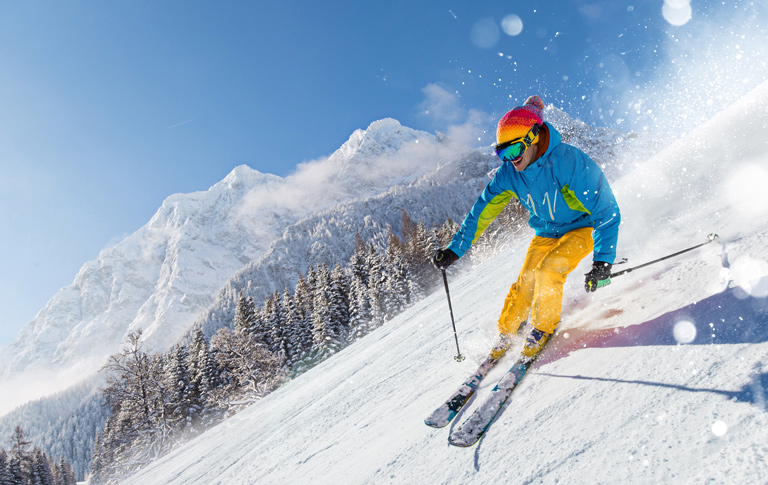 For friends and relatives who enjoy hitting the slopes, a ski themed gift can make the perfect birthday or Christmas present. Give them something to support their favorite hobby with a useful or practical ski gift that they can wear or use. Or help them show off their favorite hobby while not on the piste with a lovely trinket or home décor gift that they can display.
The perfect gifts for people who love to ski are all around us! From warm clothing to practical accessories, on our list there are products that will suit any personality or taste so go ahead – pick out your favorite gift today!
1.
Cozy Neck Warmer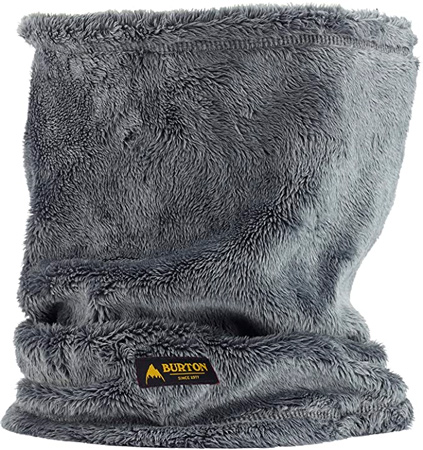 Keep the cold out and the heat in with this shaggy fleece neck warmer. Will help to stop icy draft blowing down the neck and back and will offer protection from chapping and windburn. One size will fit all and this versatile neck warmer features thermal properties to keep the wearer completely warm. Just pull it on and tuck it securely into coat and jacket collars to create a tight seal against the cold. Perfect for skiing holiday and outdoor adventures. Pack it in a bag or suitcase and take it along on your next skiing vacation.
2.
Bearded Ski Mask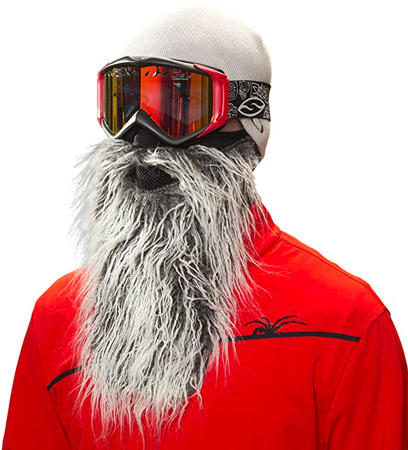 Give your snow-loving friends a real laugh with this fun, novelty gift. The bearded mask is fully functional and can be worn while skiing to add a bit of humor to the sport. It will also keep the cold out successfully. Wear it as a disguise or use at as an accessory for a costume party and have fun with this hairy, shaggy, accessory. The mask is water-resistant, washable, and non-flammable and this is a gift that can be given for any type of reason or event to create fun and laughter.
3.
Air Boot Dryer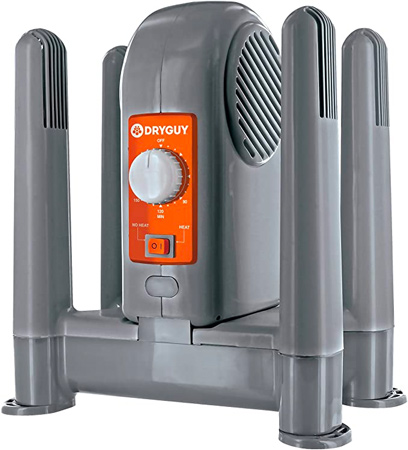 After a long day's skiing simply place your wet boot on to this handy dryer and have them dried quickly. Your boots will be back to being moisture free and ready to wear for your next trip to the sloped. The air-drying stands can be used for boots, or for gloves and other clothing. The quiet rotary blower can be set on a timer and helps to eliminate odors and dry most items in just a couple of hours. Choose from heat or no heat settings and use the handy extenders for large ski boots.
4.
Insulated Snow Pants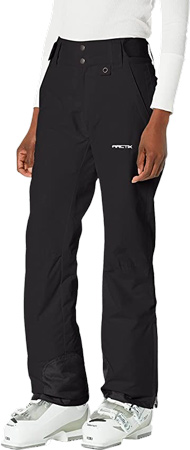 Skiing is filled with thrills and spills so make sure to stay as warm and dry as possible with these insulated pants. The durable coating offers high resistance to outdoor elements and the durable padding provides protection from impact and abrasion damage. Zippers and snap fasteners keep the pants in place and prevents snow from getting in. They are windproof and waterproof and will make an excellent gift for beginner and experienced skiers alike.
5.
Ski Strap and Pole Carrier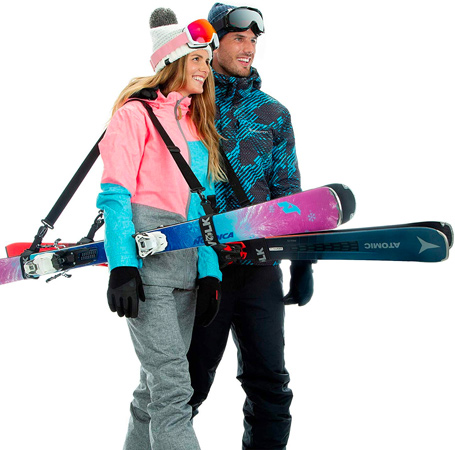 This ski strap and pole carrier makes the perfect accessory for carrying equipment to the ski run. Easy to adjust and lightweight the nylon straps can be fastened over the shoulder and attached to skis. Avoid the struggle of carrying items for long distances and keep everything neatly together with this ski carrier that easily clips on and off. Comes in a convenient pack of two as most people ski in pairs and the adjustable ski carrier can be used by adults or kids.
6.
Hot Hand Warmers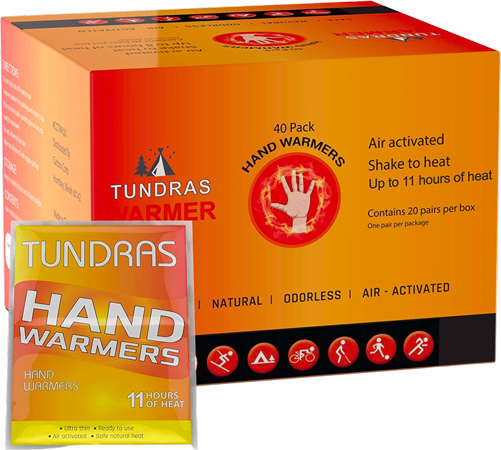 Instantly warm up cold hands by putting these hand warmers inside your gloves to heat up icy fingers. Increase temperature instantly by shaking the heating pouch and enjoy feeling the warmth as it spreads. The packets are totally odorless, air-activated, and made from environmentally friendly ingredients. Ideal to take along on any outdoor activity these pouches will make a thoughtful gift for skiers. Keep them close by when hitting the ski runs and use as needed. They can also be placed inside ski boots to keep feet toasty and warm.
7.
Retro Skiing Notebook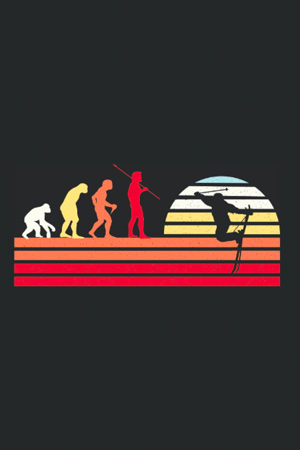 This fun and retro style notebook will make a great gift for any relatives who like to ski. The stylish design features the evolutionary progress of the skier in a colorful picture. Write on the dotted paper to take important notes or keep sketches. List favorite skiing haunts or record successful run time using its pages. This handy notebook can be taken along on skiing trips or used at the home or office. It will make a great Christmas stocking stuffer or birthday gift.
8.
Long Sleeve Shirt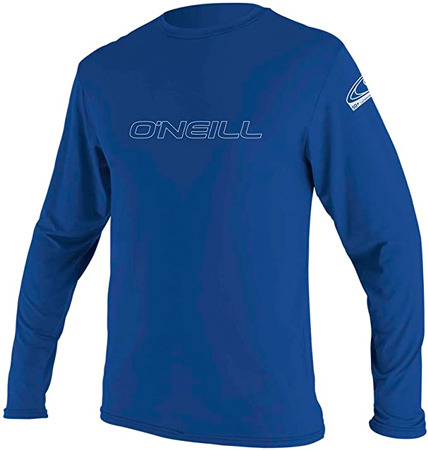 Make sure that skiers stay as warm as possible with this stylish long sleeve shirt. It offers UV protection from the sun and will look great when worn casually at the ski lodge. For days out skiing it can be used under clothing and ski jackets to provide an extra layer of warmth and protection from the elements. The polyester and spandex blend offers a four-way stretch and the material will stay tight to the skin. Minimal seams mean that this shirt will be comfortable to wear and will not rub or chafe when engaging in active pursuits like skiing.
9.
Ski Shoe Charms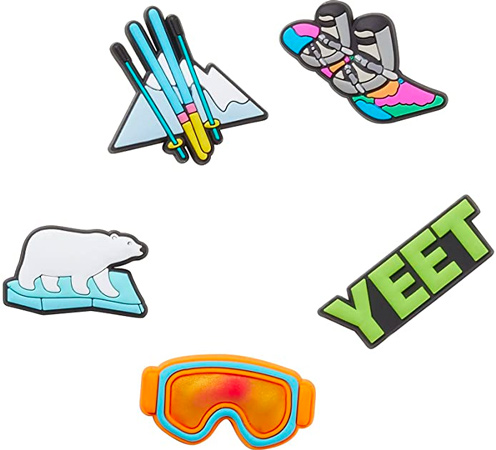 Decorate shoes with these cute fun charms, Great for kids or young at heart adults these bright and colorful charms can be added to shoes, sneakers, or crocs to add a fun touch. The pack includes five charms in total that include designs like skis, goggles, and a snowboard. Attach to shoes individually, or use all at the same time to make a fun and interesting footwear decoration. These versatile charms can also be used to brighten up clothing or rucksacks.
10.
Balaclava Ski Mask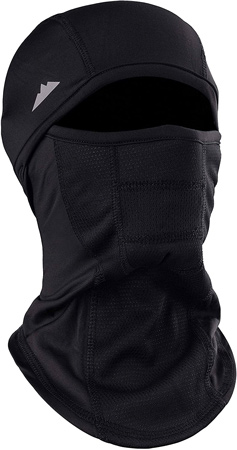 Skiing is an amazing sport but there can be constant battle against the elements to keep out snow, wind, and sleet. Protect the head, ears, and neck with this comfortable ski mask and balaclava combo. Designed to be lightweight, breathable, and extra-stretchy this close-fitting headpiece will keep any unwanted intruders out and is ideal for use in harsh environment. Give it as a gift to anyone who goes skiing and help them stay warm while racing down the mountain.
11.
Skiing Wall Art Prints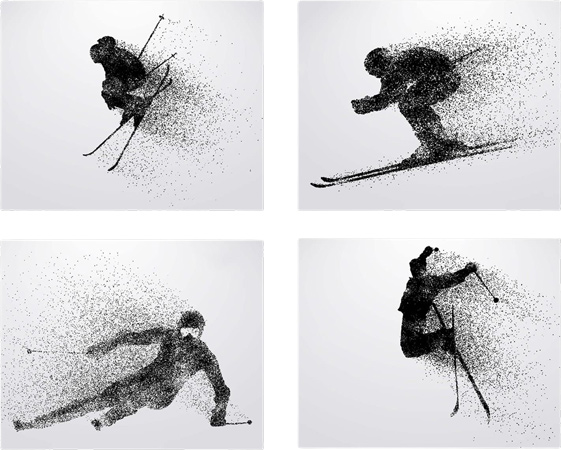 These super wall art prints will make a fabulous gift for skiing fans. Decorate a ski-chalet or use them at home to make an interesting and attractive feature. The set of four prints feature monochromatic skiing scenes and will look fantastic in an office or man-cave. Neutral colors mean that these art prints will blend in perfectly with any décor and anyone who skis will enjoy putting them on display. Each image is finished with a glossy, durable coating and can be placed in any colored frame. Hang them on a wall in any formation to make a ski gallery.
12.
Skiing Santa Nutcracker

If you need a Christmas present for your skiing friends, this Santa nutcracker will make a gift that is completely original and unique. Made in the traditional nutcracker style the figurine is standing on top of a pair of skis. Made from natural wood and painted in eye-catching colors, Santa is holding ski poles, wearing googles, and even sporting a traditional skiing sweater. He will complement any Christmas décor and can be stood on a tabletop or mantlepiece.
13.
Pro Ski Goggles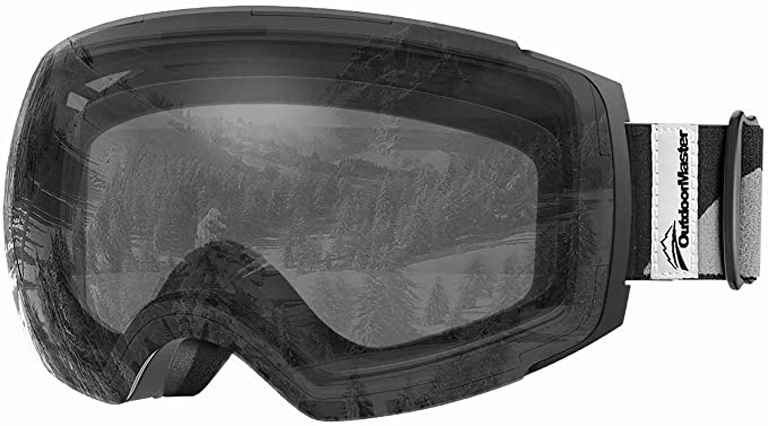 Every skier needs a pair of quality ski goggles to protect their eyes when sailing down the slopes. Give these goggles as a gift to provide protection from sun, snow, and wind. The googles feature a cool magnetic visor system so that different lenses can be used. Pick a color and snap the lenses on and off easily to create different looks or match a ski outfit. Designed in a comfortable, lightweight style, the goggles offer complete UV protection from the sun's rays and come with a handy carrying pouch.
14.
Skier Action Toy
For anyone who is just counting down the hours to their next ski vacation, this charming action figure will keep them thinking of the trip. The realistic figure can be stood on a window sill or placed on an office desk to act as a reminder. Brightly colored and wearing a full skiing outfit complete with helmet and goggles, the action toy is fully articulated. Position him in different skiing poses with his three-dimensional movement and create skiing scenes with this fun, novelty gift.
15.
Shot Glass Tray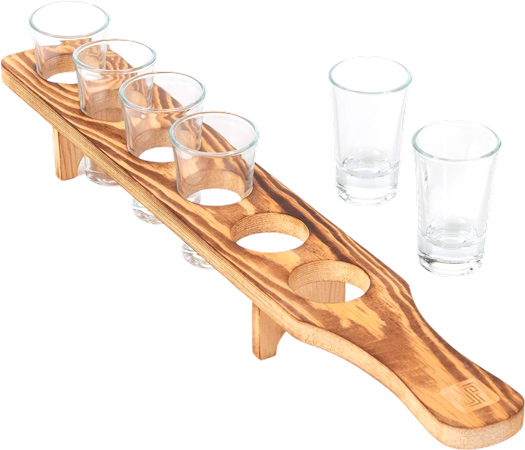 Share a shot of Schappes or a slug of vodka with friends and skiing companions after a hard day's skiing with this drinks tray. Crafted from high-grain natural wood this drinks tray holds six shot glasses for sharing and prevents spills or glasses being knocked over. Pour your favorite spirit into the tiny tumbler and use the tray handle to pass the drinks around friends or a group. Great for after ski, using at family get togethers, or to celebrate special events.
16.
Padded Ski Roller Bag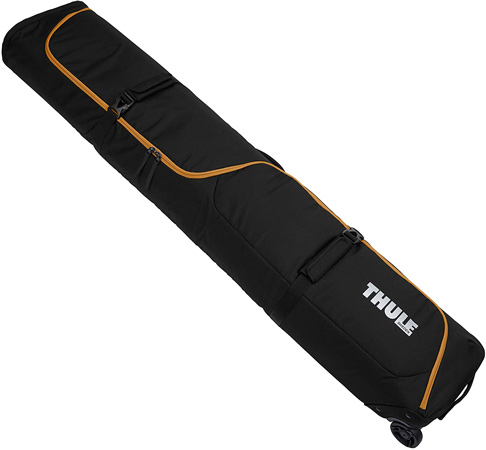 Transport skis safely through airports or train stations with this protective bag. The padded interior keeps skis and poles safe and protected from scratches or knocks. Built-in roller wheels mean that this bag can be rolled along easily without the need to pick up and carry. The bag features interior pockets and additional compartment to store other ski related equipment, and internal compression straps prevent everything from moving around. This bag will make a great gift for their next skiing vacation.
17.
Floating Mountain Shelves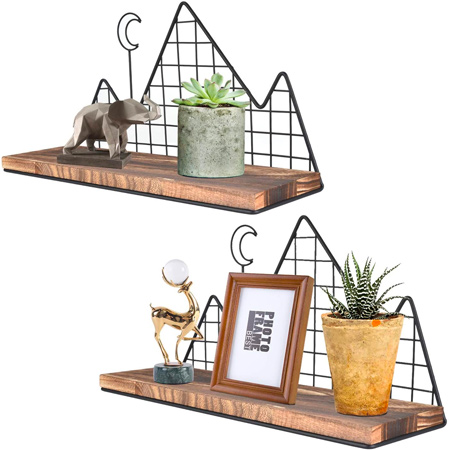 Show off your favorite skiing photos or display ornaments using these versatile floating shelves. Made from premium quality wood and metal the shelves give the impression of being suspended in midair with their hidden bracket system. They will be a delightful gift for skiers and will look fantastic in a bedroom, office, or anywhere else. The torched wood creates a stylish rustic appearance and the shelves make an attractive addition to any home décor.
18.
Outdoor Sports Watch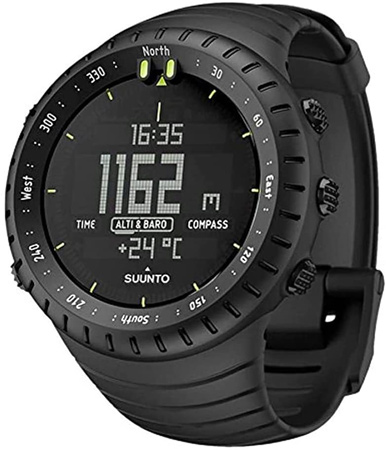 Make a fabulous birthday or anniversary gift with this rugged and stylish outdoor watch. It is perfect for skiers and features not only the time, but it provides information about weather, altitude, and barometric pressure. Great for outdoor wear it will illuminate in low lighting to keep the display easily readable and the watch is designed to be tough and durable. A plastic band fastens comfortably around the wrist and will resist water and moisture.
19.
Mahogany Teakwood Candle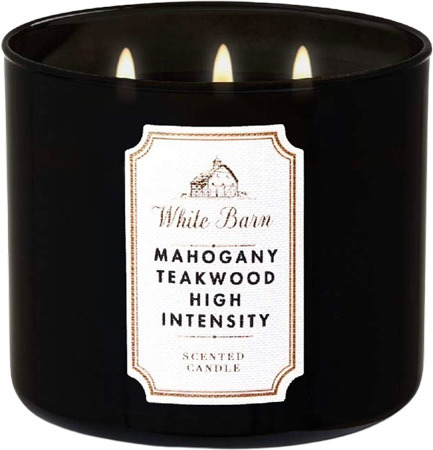 Create a relaxing atmosphere after a hard day's skiing with this large, luxurious candle. Made from quality materials to ensure a long burn time, this three-wick candle is infused with mahogany and teakwood scents. The delicate aromas release when the candle is burned to create a natural and wood-inspired smell reminiscent of a forest or mountainside. Burn it in a living room or bedroom and create a romantic ambiance with the soft, subtle glow.
20.
Ski Storage Rack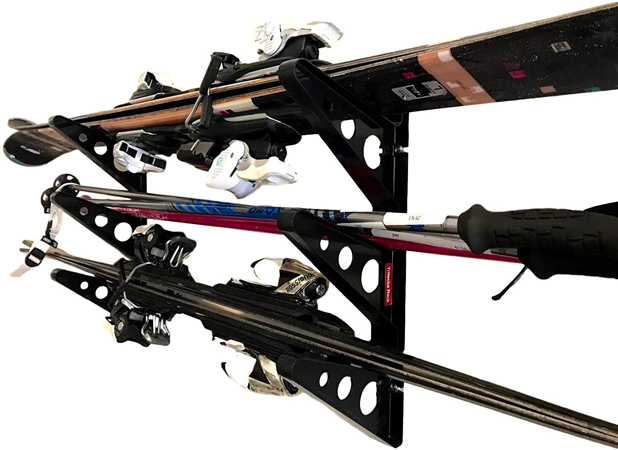 Give a practical gift to your friend or relatives who like to ski with this handy storage rack. For days when they are not on the slopes, skis and poles can be stored safely out of the way using this rack. Save items from becoming accidentally kicked or damaged by storing them in an elevated position. Attach the rack to a wall in a garage, use it in a basement, or hang it in a storage room. It will store up to three pairs of skis and numerous racks can be attached together to create additional storage space.
21.
Ski Cleaning Kit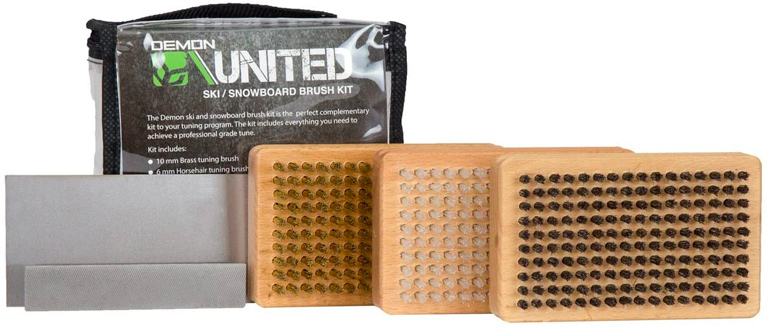 Tune up skis and keep them clean with a purpose designed cleaning kit. Remove dirt, clean off wax, and keep ski perfectly maintain with the included brass and horsehair brushes. The kit also contains a metal edge scraper and comes with a handy carrying case. This is a great gift that skiers can take with them of trips or keep in the garage to use when they return for necessary ski maintenance. Extend the life of skis and keep equipment in tip-top condition with this useful kit.
22.
Waterproof Phone Pouch
Skiing down mountains and ski runs requires a lot of movement and activity, and there have been many cell phones lost or damaged in the process. These handy phone pouches come in a twin pack and provide an easy solution to keeping phones safe. Place the mobile device into the see-through pouch and zip it up inside a jacket. The retainer cord will ensure that the phone stays safety around the neck, and the phone can be quickly attached and detached as needed.
23.
Lip Protecting Balm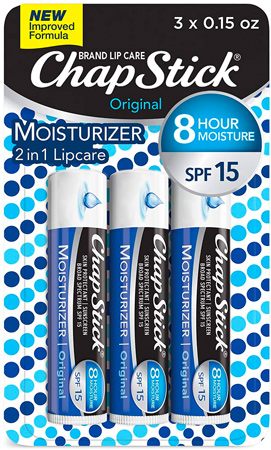 Having chapped lips is a price that many skiers happily pay, but why not make life easier by giving this protective lip balm as a gift? Prevent lips from getting sore and chapped, and guard against sun and wind damage with this gentle balm. Keep lips hydrated and moisturized and prevent them from looking sore and painful. The ChapStick is unflavored, uncolored, and unscented so it can be used by both men and women when they are out in cold weather.
24.
Skiing Fridge Magnet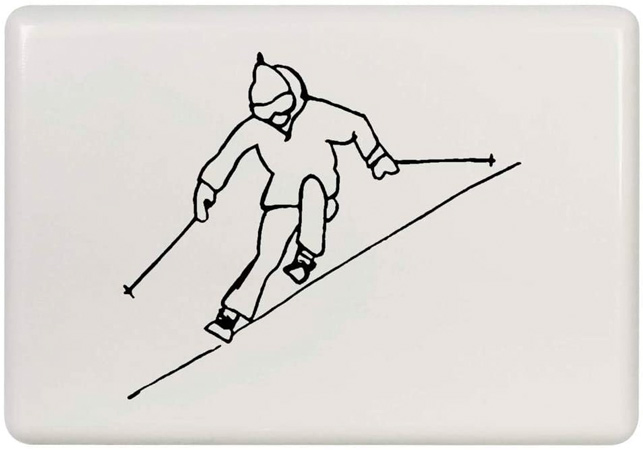 You will know you are in a skier's house when you see this cute magnet stuck to the fridge door. The glossy magnet features a contemporary line drawing of a skier and will stick to any metal surface. Use it to retain shopping lists, stick up notes, or for purely decorative purposes. The strong magnet will keep the items securely in place and it will not slip or slide. The plain black and white design mean it will look great with any style kitchen or room. Give it as an extra birthday gift or a Christmas stocking stuffer and surprise and delight your skiing friend.
25.
Skiing Mouse Mat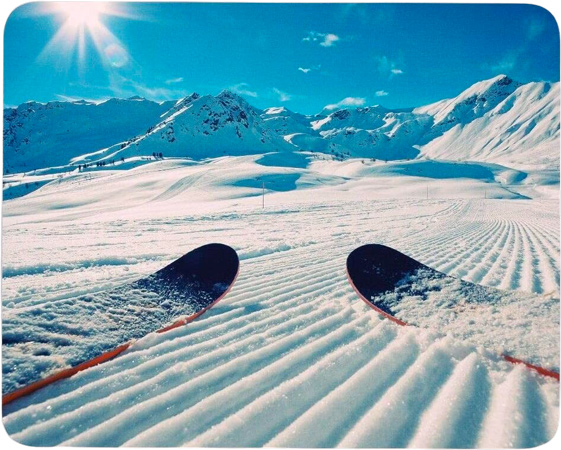 This cool mouse mat will keep their skiing dreams alive when at work. Give this as a birthday or anniversary gift and make a present that is both fun and useful. The mat features a scene from the skier's point of view and shows two ski tips going down a mountain and will make a great reminder of past skiing vacations. Works with any type of computer and laptop mouse, and the rubber anti-slip backing will keep the mat firmly in place while it is being used.
26.
Cork Drinks Coasters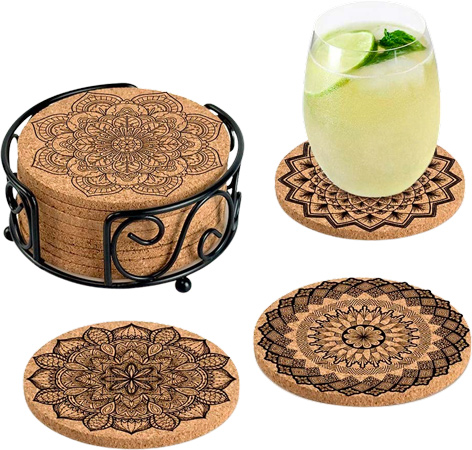 These highly patterned coasters are made from lightweight cork and will be ideal for a ski chalet. The natural material makes these coasters and eco-friendly gift and they will protect counters and surfaces. Use them to place hot and cold drinks, and absorb drips and condensation and prevent tables becoming damaged. The coasters will be a super gift for any birthday or housewarming and can be used for parties and other gatherings.
27.
Blue Mountain Earrings

For a female friend or relative with a passion for skiing these delightful earrings will be a lovely birthday or anniversary present. Finished in rose gold plated silver these delicate blue studs are designed to resemble mountain peaks and are small enough for daily wear. Combine them with a favorite outfit for special occasions and add interest and appeal. The earrings come in a delightful gift box and will make a lovely sentimental gift that can be worn as a reminder.