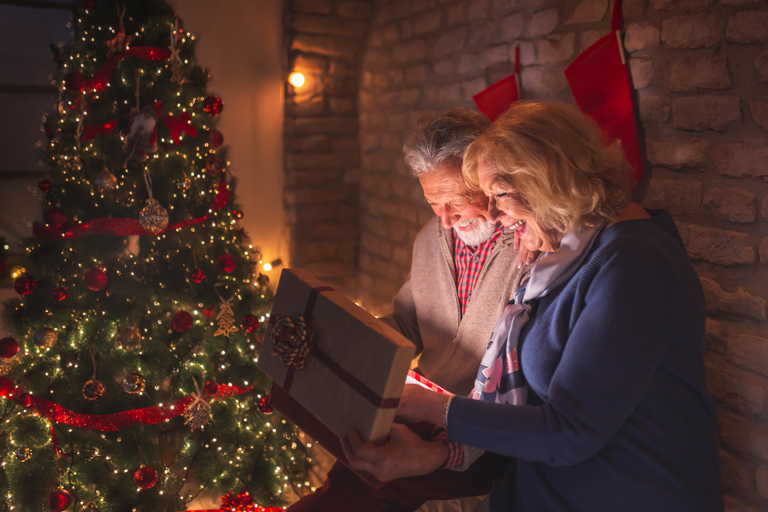 Parents are the best. They've been there for you when you've needed them most. They love you, support you and always offer a shoulder when you're in need of parental guidance. This Christmas is a chance for you to give them a gift that expresses how thankful you are that you won the jackpot when the universe was assigning parents.
This list of 27 Christmas gifts for your parents is full of ideas that will make Christmas morning a festive occasion they won't soon forget. Everything from home decor, kitchen gadgets and tech are covered here. Take your pick, stick a bow on it and sit back and enjoy the holiday with the most important people in your life.
1.
Sculptural Oil Infuser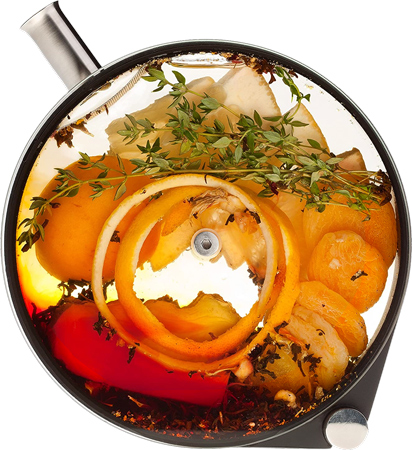 This Christmas get your parents something useful and beautiful for the kitchen. This sculptural infuser will allow them to create their own flavored oils, vinegar and salad dressings. It can even be used to create unique flavored liquors for special Christmas cocktails.
All they have to do is fill the main chamber with whatever liquid they want to infuse, then add their fruits and herbs. It's made of tempered glass and stainless steel so it's easy to clean by popping it into the dishwasher.
2.
Wood Smoke Infuser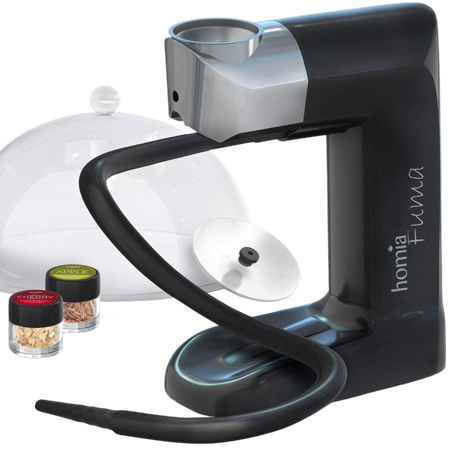 This electric smoking set would make a great Christmas gift if your parents like to get creative in the kitchen. With this 13-piece starter kit, they'll be able to add the perfect smokey flavor to foods, meats and even cocktails. The set includes seven wood chip flavors they can use to experiment with.
This would be great to use on their homemade beef jerky or for adding the outdoor smoker flavor to their gourmet steak recipe.
3.
Wine Bottle Tote
You can't go wrong with gifting wine for Christmas. Though giving your parents a couple of their favorite bottles in this wine tote will make it even more special. It's made of durable polyester that's easy to wipe clean and the inside is padded and insulated to keep the bottles safe and cold for hours.
Your parents can use this wine tote even after the bottles are gone. It would be great to use for picnics, for taking snacks in the car or even to use as a lunch tote.
4.
Eye-catching Ice Bucket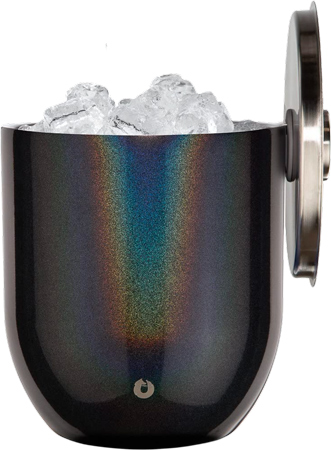 Make sure your parents won't run out of ice during the Christmas party with this gift. This premium ice bucket is made of food-grade stainless steel with vacuum-insulated walls so it will keep the ice from melting for hours longer than regular ice buckets. It can also be used to chill wine bottles, champagne or a few beers.
The iridescent black design makes this an eye-catcher under lights or in the sun. Everyone will be talking about how much they love your parent's new ice bucket while they sip their perfectly chilled cocktails.
5.
Party Wine Dispenser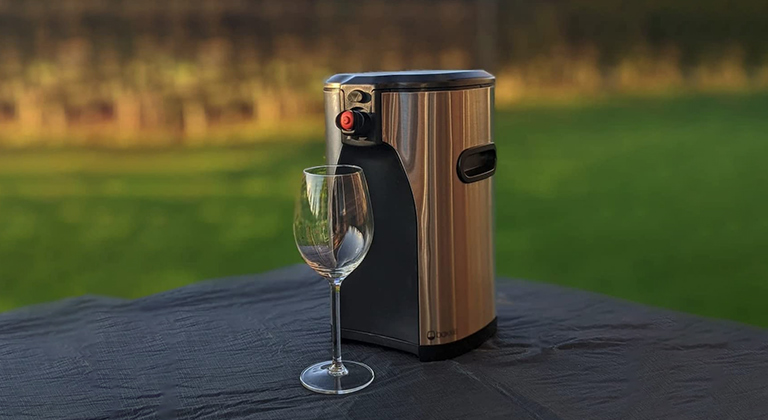 Get the Christmas party off on the right foot with this gift idea. If your parents are the ones that always like to be the host of the party, this huge wine dispenser is going to be a gift they'll love.
The dispenser holds a three-liter bag of wine that can easily fill glasses with the push of a button. No more buying excessive bottles of expensive wine that partygoers don't appreciate it. Your parents can whip up some Christmas sangria or some homemade Glühwein and let the guests help themselves.
6.
Ice Ball Maker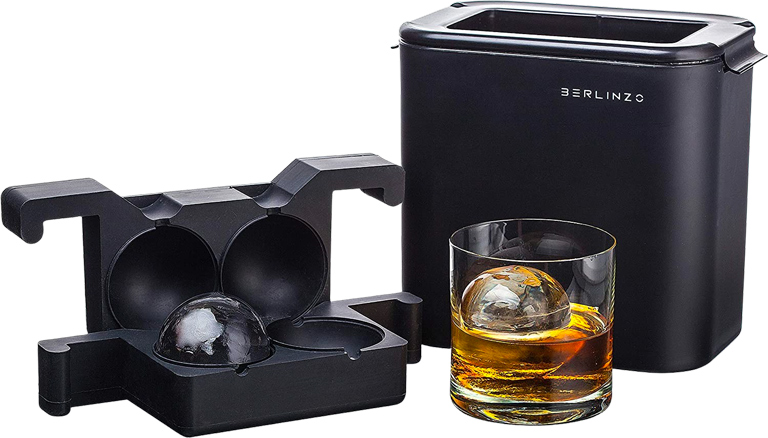 Give your parents a Christmas gift that will make drinking their nighttime whiskey an experience. This fancy ice ball maker will freeze crystal clear ice balls without the need for those insanely overpriced ice pressers.
They can just fill the molds and place them in the freezer and in 24 hours they have round ice cubes that not only look fancy, but will melt slower than traditional ice cubes. That means your parents have more time to sip on their cocktail without it being watered down.
7.
Margarita Maker Machine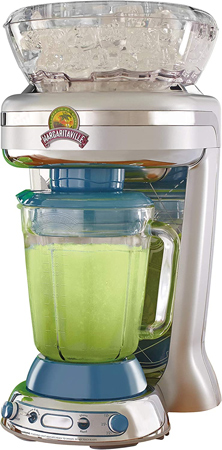 How about a Christmas gift that is going to have your parents feeling like they are on an exotic beach vacation all without having to leave the house? This margarita machine isn't your standard cocktail blender. The extra large ice chamber holds enough ice to make over two and a half liters of frozen margaritas. The blades actually shave the ice instead of crushing it so every drink will have a perfect consistency.
All your parents need now is a couple of lawn chairs in the living room, a Jimmy Buffet playlist and some limes to make every day feel like a vacation.
8.
Vintage Coupe Glasses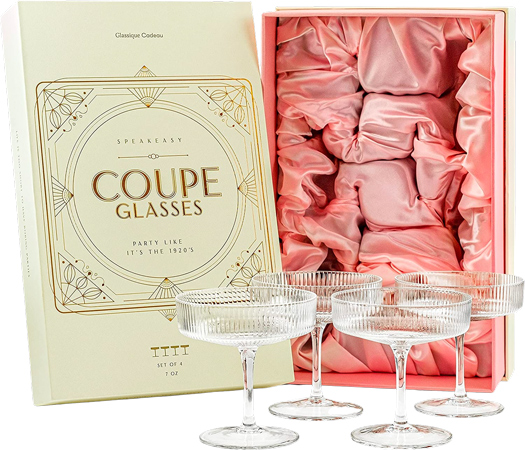 This set of vintage-inspired coupe glasses would make a classy Christmas gift for your parents. The set includes four beautiful cocktail glasses that are made of dishwasher-safe glass. Each glass holds seven ounces with no ice, or five ounces if they are serving up a cocktail on the rocks.
They come in an art deco inspired gift box that will not only make an impression when they open their gift, but also doubles up as a storage box so they'll stay safe from breakage until it's time to pull them out for their next swanky party.
9.
Funny Bottle Opener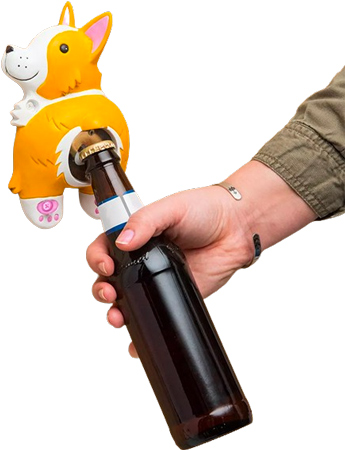 If your parents have a sense of humor, they're going to get a kick out of this funny Christmas gift. This adorable bottle opener is shaped like a dog's bum. The dog is made of high-quality resin and the opener is made of stainless steel.
The opener can be easily mounted to the kitchen wall or behind the home bar so everyone can admire their unique style and sense of humor.
10.
Wooden Mill Set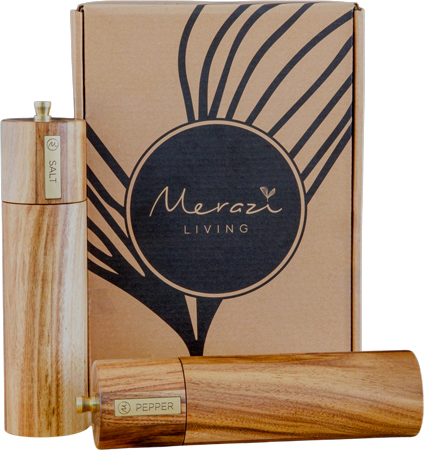 This set of wooden salt and pepper mills would be a welcome addition to your parent's Christmas haul. The set of two is made of Acacia wood with beautiful wood grain and accented with brass metal grinder nobs.
Using a grinder for salt and pepper means your parents will always have the freshest flavors in their meals. They can also add their own dried herbs to the grinders for flavored spices. These will look great sitting on your parent's dining room table or kitchen counter.
11.
Luxury Kitchen Knives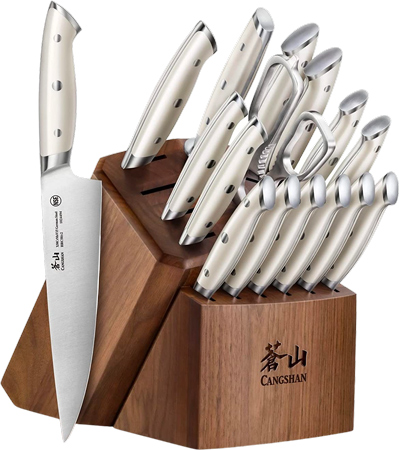 This luxury gift is going to make your parents really happy this Christmas morning. Give your parents the nudge they need to toss out all those dinged-up, rusty, dull and mismatched kitchen knives. With this gift they'll have a professional quality set of razor-sharp knives and kitchen utensils that will be ready to slice, dice and cut whatever they need.
The set comes with 16 pieces that are stored inside the solid wood knife block. The stainless steel blades are beautifully offset by the unique white handles. This is a set of kitchen knives they'll be proud to display on the counter.
12.
Soup Mug Set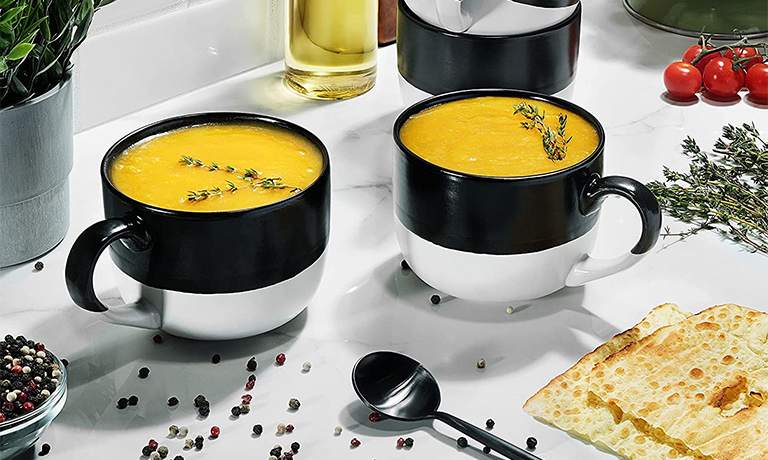 If your parents enjoy a hot cup of soup on a chilly winter day, they'll want to see this gift under the tree this year. There's something comforting about sipping soup from a cup while cozied up on the couch under a blanket.
Though a standard coffee mug doesn't hold enough soup to constitute a meal. This set of soup cups comes with four stoneware mugs that each hold a hefty 18-ounce portion. The black and white color block design makes them both modern and versatile enough to fit with whatever decor style they have.
13.
Bamboo Charcuterie Board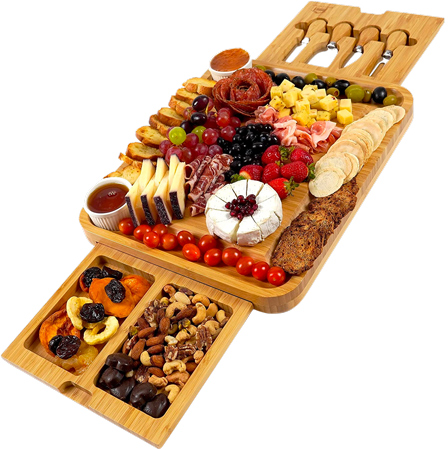 This Christmas gift idea will get plenty of use all year round. Whether your parents like to have guests over or they just like to hang out and snack in front of the TV, this charcuterie board is the perfect place to spread their favorite finger foods.
The top portion of the board features a grooved border that is great for stopping olives from rolling around. It also has recessed spaces that hold two small ceramic bowls that would be ideal for dips or chutneys. Under the board are two hidden, pull-out drawers. One drawer is dedicated to extra snack space and the other is for the included cheese knife set. This is a Christmas gift that will last them a lifetime.
14.
Countertop Pizza Maker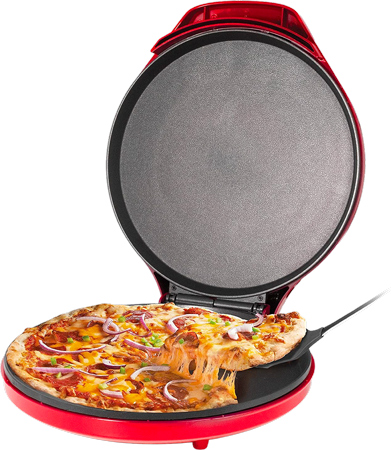 If pizza was considered a main food group in your household growing up, your parents are going to get excited about this Christmas gift. Perfectly cooked, delicious pizza will be easier to make than ever with this countertop pizza maker by Betty Crocker.
This pizza maker can serve up a 12-inch pie with a crispy crust without the need for an oven. It can also be used for other culinary delights such as pancakes, paninis or nachos. The nonstick heating plates are super easy to clean and the compact size means they can leave it out on the counter or store it away in the cupboard.
15.
Gourmet Waffle Maker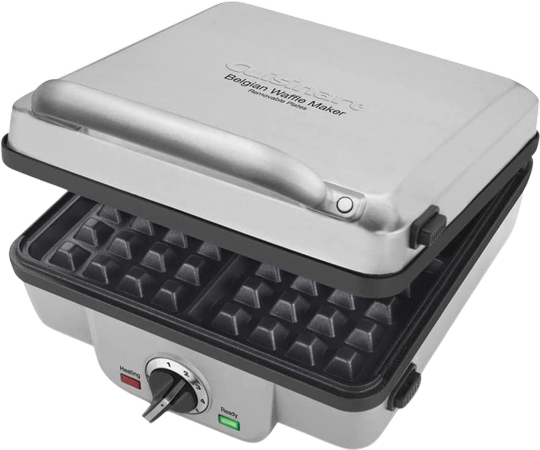 This year's Christmas breakfast is going to be extra special with this gift. This high-end waffle machine by Cuisinart will have golden Belgian waffles on the table without the need for messy waffle molds or multiple pans.
All your parents have to do is pour the batter into the machine, close the lid and wait for the built-in timer to tell them when breakfast is ready. It features six different settings depending on how cooked they like their waffles. Get the maple syrup and Nutella ready because breakfast is going to be something to remember.
16.
Wood Magazine Rack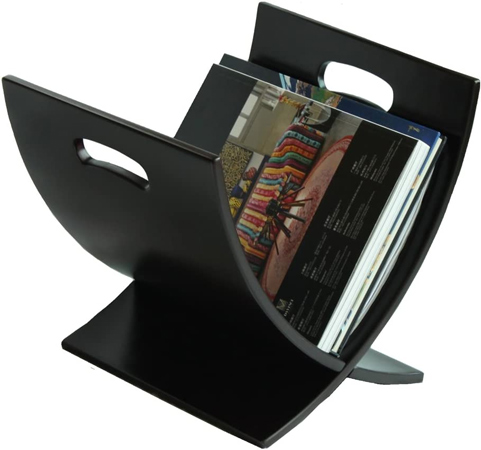 If your parents suffer from magazine or book clutter, this stylish Christmas gift is going to be the solution to their problem. Unlike most magazine racks on the market that serve a purpose but are less than desirable to have on display, this solid wood rack is going to make a statement in their room.
It's the perfect companion to keep next to the sofa so all their reading materials or electronics stay handy but out of site. A clutter-free home is a clutter-free mind. Your parents will thank you.
17.
Decorative Book Ends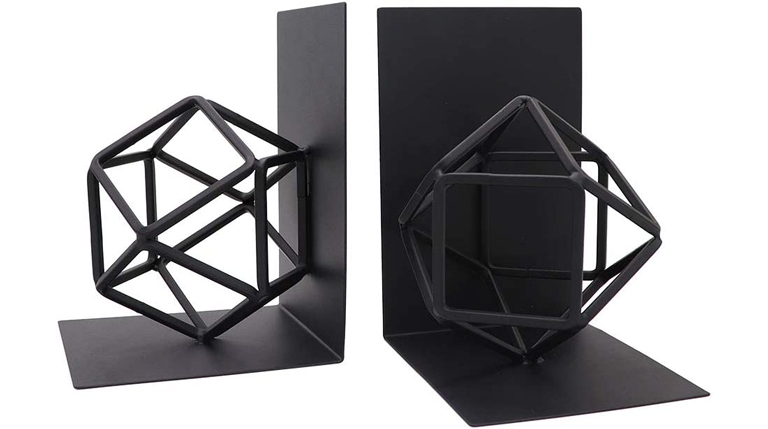 For parents that love to read, this set of decorative book ends is a Christmas gift that will look good and keep their books organized. They're made of black powder-coated metal and feature two geometric orbs that will add a modern touch to their bookshelf. This gift is the finishing touch their living room or reading nook has been needing.
18.
Luxury Bed Pillows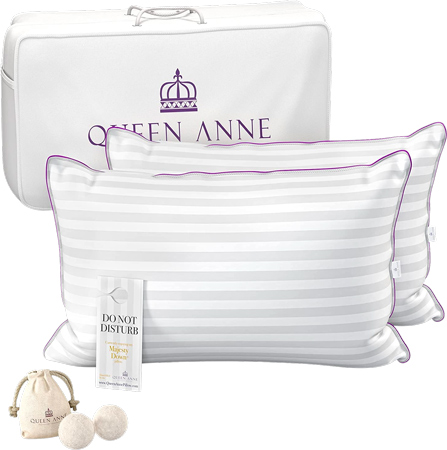 This practical Christmas gift is going to be one your parents will appreciate every single night they go to bed. This set of pillows comes with two luxury hotel-quality bed pillows that are filled with a hypoallergenic down alternative.
The filling ensures that they will hold their shape and stay plush, unlike cheap pillows that go flat after repeated use. You can choose from either queen or king-sized pillows, depending on the size of their bed. This gift is going to make sure they have an amazing night's sleep, every night.
19.
Faux Fur Blanket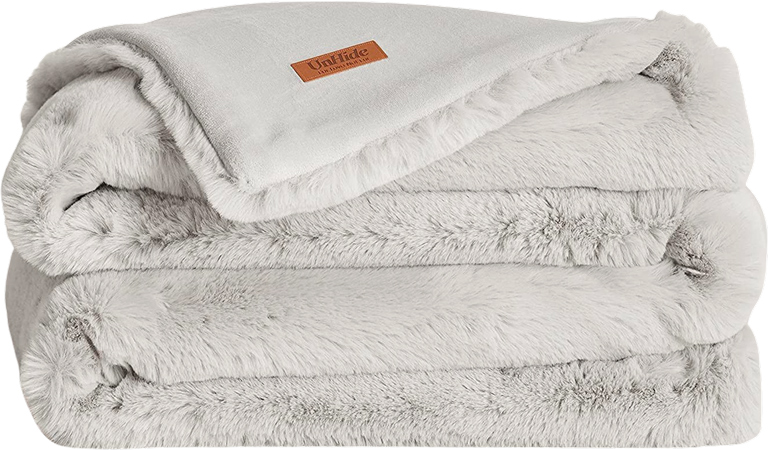 This faux fur throw blanket is going to wow your parents with your impeccable taste in gifts. If you're looking for a gift for their home, this is it. Everyone loves a throw blanket. Though your parents are really going to love how soft and luxurious this one is.
The extra thick fabric not only makes it super warm but it is also designed to be weighted, which is proven to help relieve anxiety. Your parents can use it in the living room for movie night or on their bed for extra snuggly comfort.
20.
Bathroom Soap Set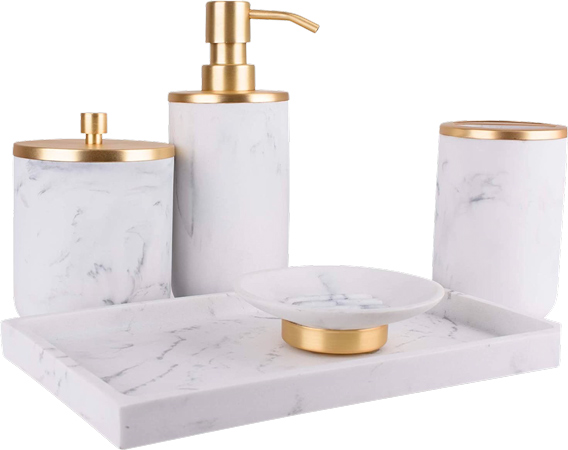 Give your parents a bathroom facelift this Christmas with this set of handcrafted bathroom accessories. The five-piece set is made of sculpted resin that is designed to look like white marble and is accented in gold-colored stainless steel. The base of each piece features rubber feet to stop them from sliding on wet counters.
Whether they use this gorgeous set in the guest bathroom or keep them all for themselves in the master bathroom, this Christmas gift is going to give them a mini-bathroom remodel that they're going to love.
21.
Picture Frame Gallery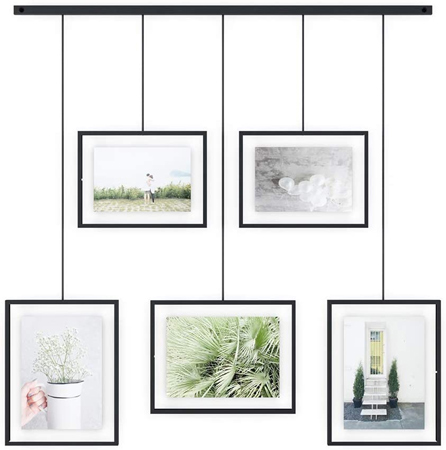 If your parents enjoy surrounding themselves with family pictures and special memories, this Christmas gift is going to be a winner. This modern display is made up of five frames that are hung from a single bar.
Instead of having to hang all five frames individually, they only have to hang the bar and they will have a perfectly spaced gallery wall without ever having to pull out a measuring tape. Add a few pictures of yourself and the grandkids and you've got a personalized Christmas gift that may even bring a tear to their eye.
22.
Hard-case Suitcase Set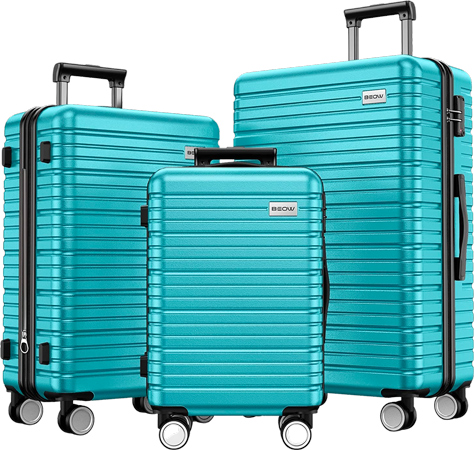 Do your parents have a vacation planned or just love to travel? This Christmas gift is one that they'll use over and over again. These hardshell suitcases come in a set of three, so there will be plenty of room for both of them to pack. The 360-degree spinner wheels make pushing these cases easy with just one hand.
Each case has a built-in TSA-approved lock so they'll never have to worry about losing a lock again. They'll be almost as excited about this gift as they are about their upcoming trip.
23.
Sofa Arm Tray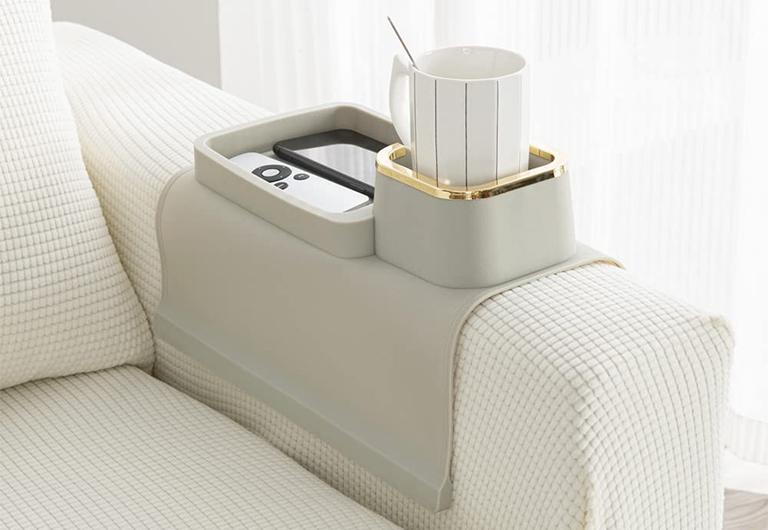 No more having to reach for the coffee table with this Christmas gift. Your parents will be able to keep their coffee (or cocktail) within finger reach when they are sitting on the sofa. This clever arm tray drapes over almost any sized sofa arm to turn it into a personal side table.
There is a dedicated space for a cup and also an open compartment to hold their phone or remote. It comes in four different colors so finding one to compliment their sofa won't be an issue.
24.
Smart Home Plug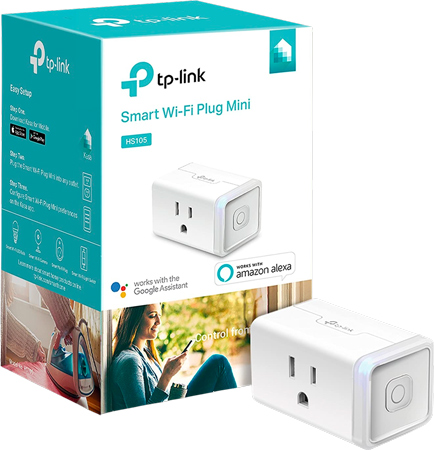 Help your parents turn their home into a smart home by getting them this smart plug for Christmas. Anything they have that is not smart enabled can be connected to either Google Home or Alexa. Lamps, kitchen gadgets and even TVs can be controlled from the application on their phone.
This is a much more economical way of connecting devices so they don't have to go buy a ton of expensive smart bulbs or new appliances. They'll appreciate how high-tech their home is.
25.
Premium Foot Massager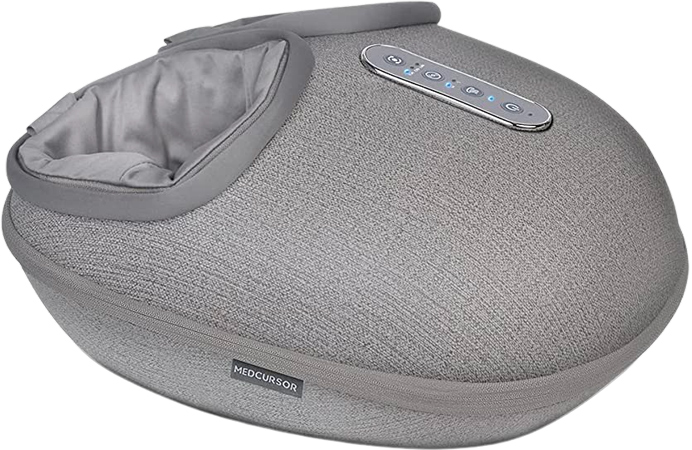 With this gift your parents will be able to enjoy the bliss of a deep tissue massage on their feet while they're watching their favorite Christmas movies. This heated foot massager features two intensity levels, including a deep kneading massage that will release tension and ease tired feet.
The outer material is fabric, not unsightly plastic, meaning it's attractive enough to leave out so it will always be ready to help your parents unwind. This is a gift they deserve.
26.
Property Locator Tags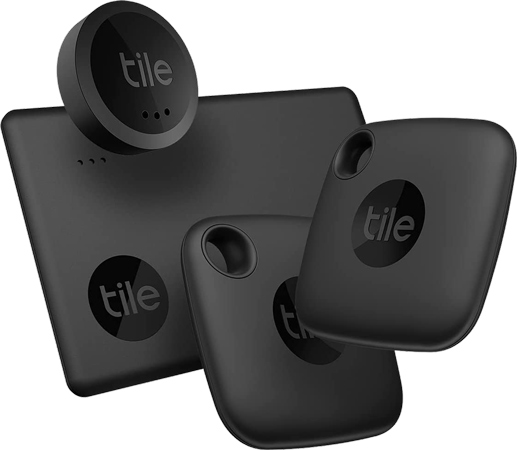 Your parents will never lose their keys, the remote, their bag or anything ever again as long as you get them this cool Christmas present. These locator tags, which come in a set of four, can easily attach to the outside of smaller objects or be placed inside of bags.
Once they are connected to the app your parents will be able to trace what it is they're looking for without stressing or having to turn the house upside down. If your parents always seem to be misplacing things, this gift is going to make their life easier.
27.
Adult Piggy Bank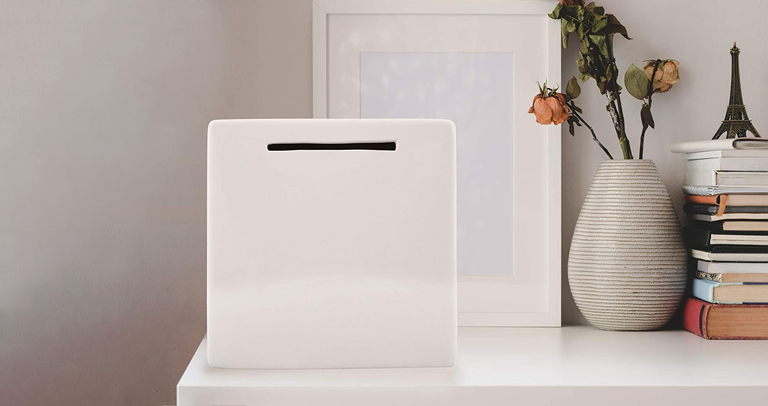 The problem with piggy banks is that it's just as easy to get the money out as it was to put it in. This piggy bank, which is made for adults, puts an end to being able to sneak money out of the vacation fund.
Once the money is in, the only way to get it out is to smash it! It holds over 700 bills. How fun would that be? Smashing the piggy bank and having all that moola all over the floor. They'll feel like Scrooge McDuck. Your parents will appreciate this Christmas gift when they can finally afford that dream vacation they've been talking about.
Need more inspiration?