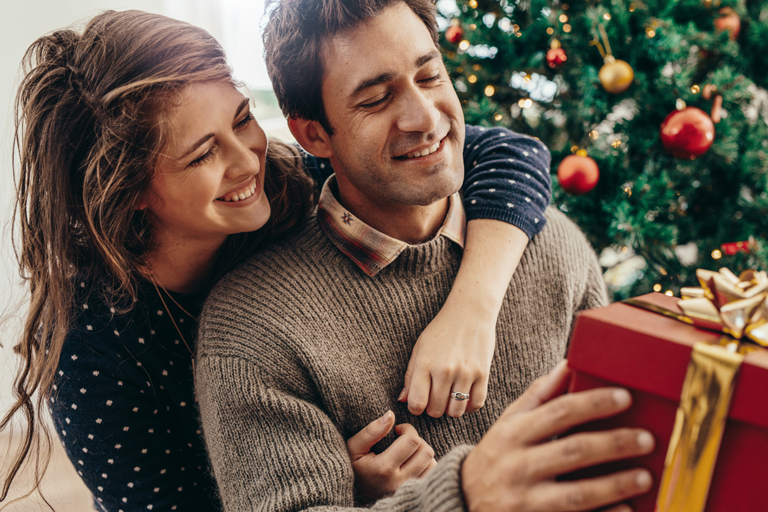 Christmas shopping for the hubby doesn't have to be a chore. This Christmas, get him a gift that goes beyond just getting him something that he needs. Sure, he desperately needs to replace those "lucky" boxers he won't throw away and you're sick of him wearing mismatched socks, but nobody ever got excited opening underwear.
This list of 30 Christmas gifts for your husband is full of awesome ideas that are going to make sure this Christmas morning brings back a little bit of that holiday magic and excitement that he used to have as a kid.
1.
Portable Outdoor Speaker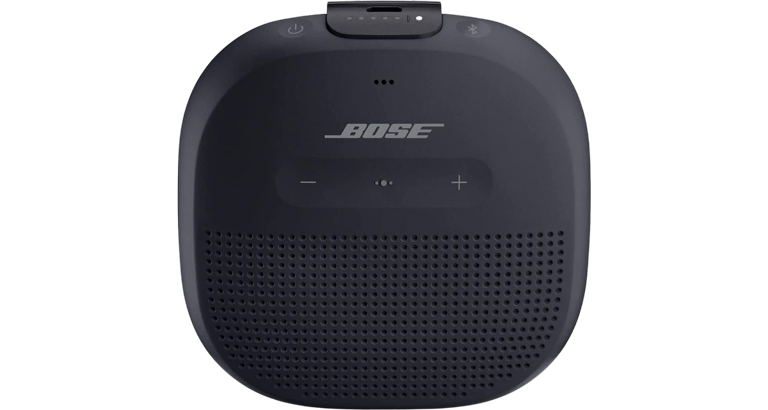 With this Christmas gift, your husband can listen to his favorite songs, audiobooks and podcasts wherever he goes. This little speaker by Bose, a leading name in sound technology, is Bluetooth enabled so it will easily connect to his phone. The built-in microphone even allows him to make hands-free calls, which is great if he wants to attach the speaker to his bike or backpack via the included strap.
When it comes to sound, it's hard to beat Bose. If your husband appreciates quality, he's going to love the cool gift.
2.
Vinyl Record Player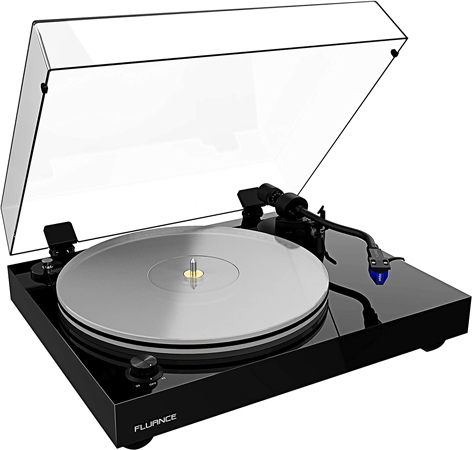 If your husband loves his vinyl collection, this Christmas gift is the one to go with. Vinyl record players have made a huge comeback but a lot of the products on the market are more of a novelty piece of decor. Not this one. This record player is made for the serious audiophile. It offers high-resolution sound with less distortion. It also features speed control and vibration reduction.
They say vinyl is the purest way to listen to music. This gift is going to deliver on that claim.
3.
Guitar Bamboo Spoons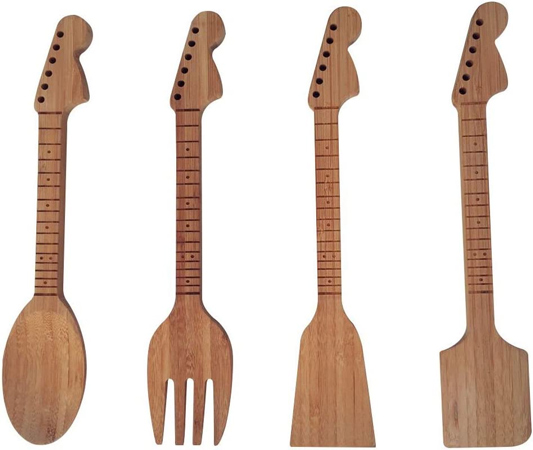 For the musician husband that likes to cook, these wooden spoons have to be under his Christmas tree this year. The set, made of eco-friendly bamboo, comes with four utensils that are each shaped like guitars. They even have frets carved into the handles. No doubt that this will be the coolest set of spoons he's ever had the pleasure of cooking with.
4.
Magnetic Knife Holder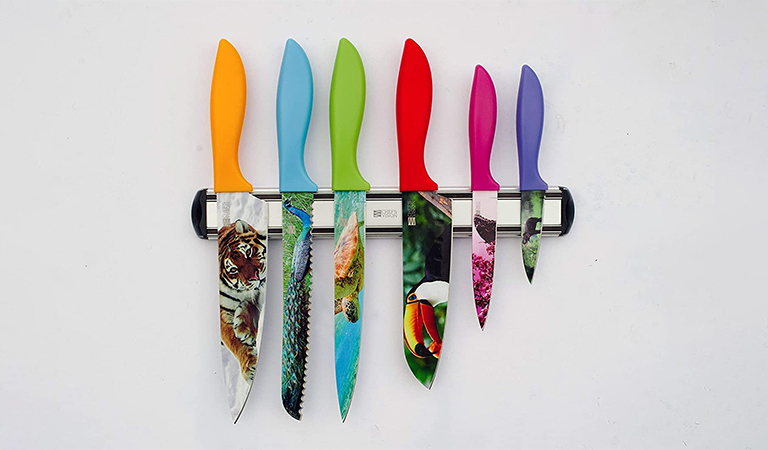 Protect your husband's expensive kitchen knives with this Christmas gift. If your husband is the chef in the family, he definitely knows the value of keeping his precious knives out of the utensil drawer. Storing knives in a drawer can cause nicks in the blade, ultimately dulling them and requiring constant sharpening.
This magnetic knife rack will mount to the wall so nothing will be touching them and they'll always be within easy reach. Plus, he'll be able to admire his collection whenever he's in the kitchen.
5.
Singing Pasta Timer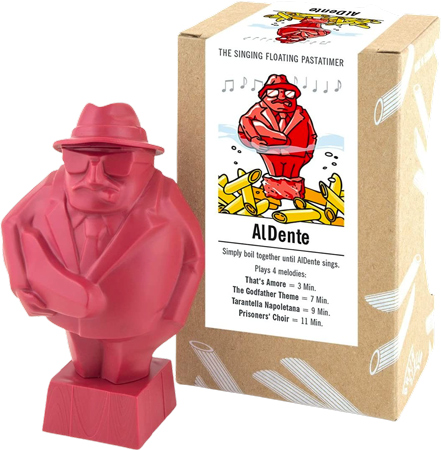 This fun Christmas gift will make sure your husband never over-cooks the pasta again. This pasta timer is designed to float in the boiling pot and will sing opera when the set time is up. It can be programmed for four different time settings, depending on how much he wants the pasta cooked. Perfect pasta every time.
6.
Themed Cheese Board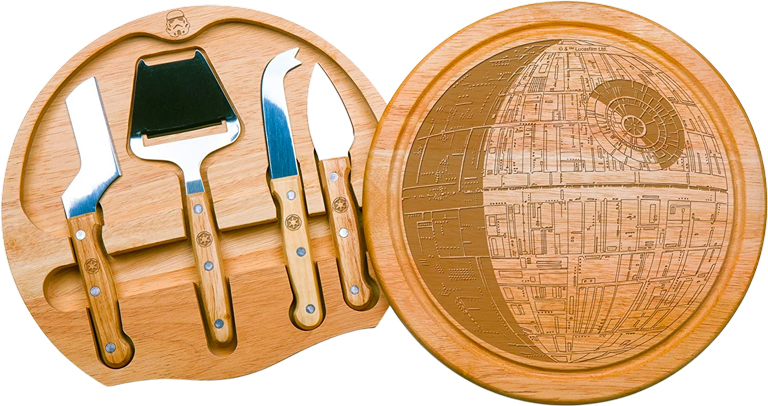 If Star Wars is your husband's thing, he's going to love opening this Christmas gift. This cheese board set is designed to look like the Death Star. It's not just super cool looking though, the lid opens to reveal a hidden set of high-quality cheese knives.
He'll be getting tons of compliments from all his friends at his next poker night. The force will be with you if you give him this gift.
7.
Heat Resistant Gloves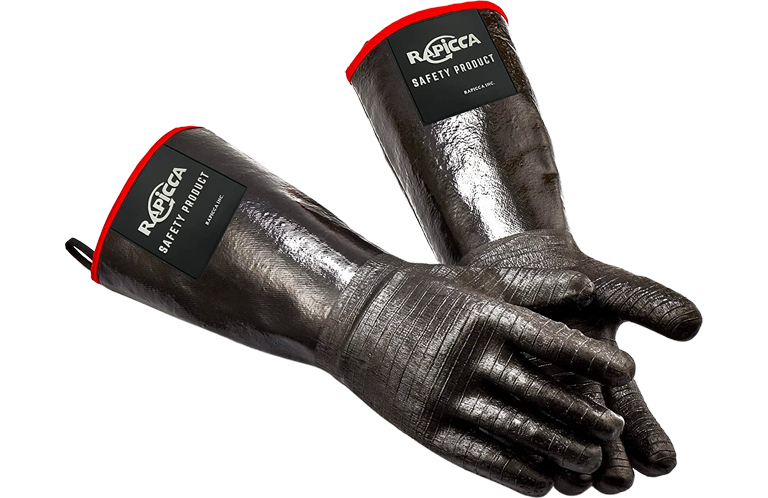 For the husband that enjoys cooking his meals over open flames and hot coals, this Christmas gift is going to keep him safe while letting him get hands-on with his meat. These high-quality BBQ gloves are made of food-grade neoprene that is flame resistant, heat-resistant and even water-resistant.
The palms and fingertips feature a textured non-slip layer that will provide a better grip on foods that are covered in sauce or grease. They can also be used inside the house to remove hot pizzas from the oven or move boiling pots of water without the fear of getting burned.
8.
Marinade Spray Bottle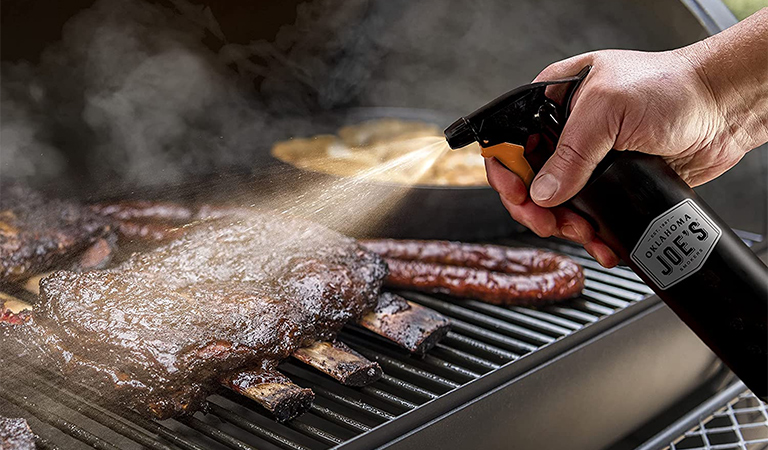 This Christmas gift is going to have your husband serving up the most delicious and juicy meats he's ever grilled. Made of matte black stainless steel, this spray bottle allows him to mist on marinades or inject them into the meat with the included injector needle that pulls the marinade from the bottle. The steel construction means it won't retain flavors and smells like plastic bottles do.
He can mix up his favorite marinade recipes and apply them throughout the grilling process without ever having to get his hands sticky. The only mess he'll be making is when he's eating that juicy rack of ribs he just made. Get the napkins ready.
9.
Grill Prep Trays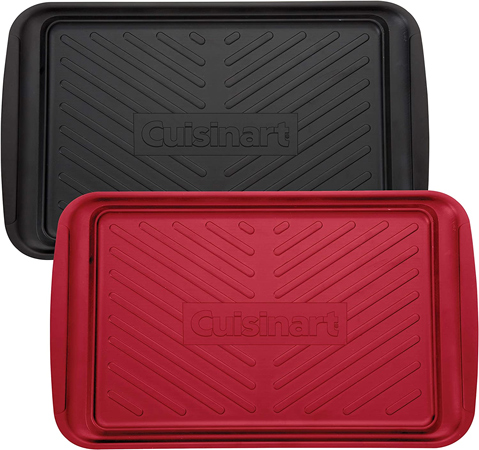 Here's a practical Christmas gift that your husband is going to want to have handy when he's prepping his meals before they hit the grill. This set of BBQ prep trays is made of shatterproof melamine so they're ideal for outdoor use. The set includes two trays, one black and one red, so one can be used exclusively for raw meat and the other for after the cooking is done. They easily wipe clean and can also be washed in the dishwasher.
10.
Outdoor Pizza Oven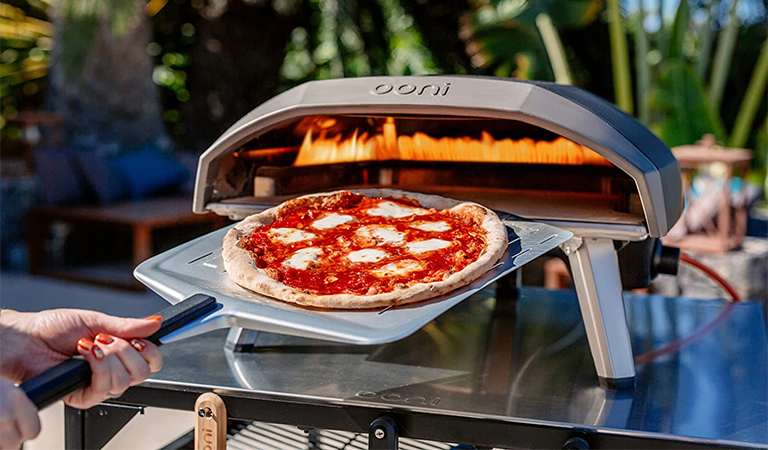 The backyard isn't just for BBQs anymore with this awesome Christmas gift. If your husband prefers cooking outside and loves pizza, this is what he wants. This gas pizza oven can cook a 16-inch pizza in just 60 seconds after being preheated. It reaches temperatures twice as hot as a conventional kitchen oven.
With this Christmas gift your husband won't just be known for the best BBQ in town, but for the best neighborhood pizza parties too.
11.
Cocktail Smoker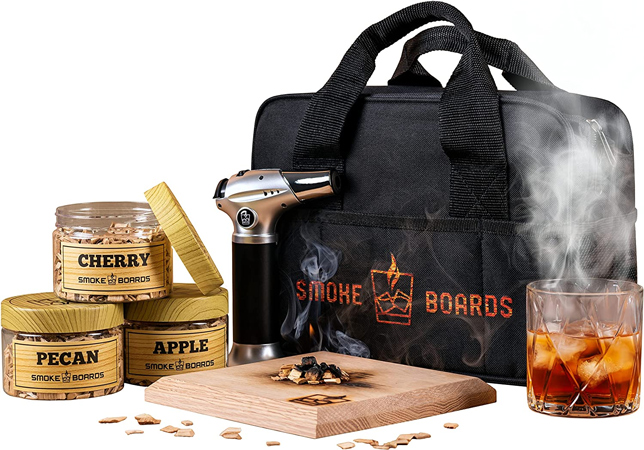 If your husband wants to get fancy with his Christmas cocktails, this gift is going to have him excited to try something new. You know he loves the flavor of smoked meat, but what about some smoked bourbon? This kit includes everything he needs to add the perfect smokey flavor to his favorite spirits. It comes with three different smoke flavors he can try.
He can also mix and match the wood chips for a custom recipe only he will know. Maybe he'll even name a drink after you.
12.
Cooling Cocktail Cups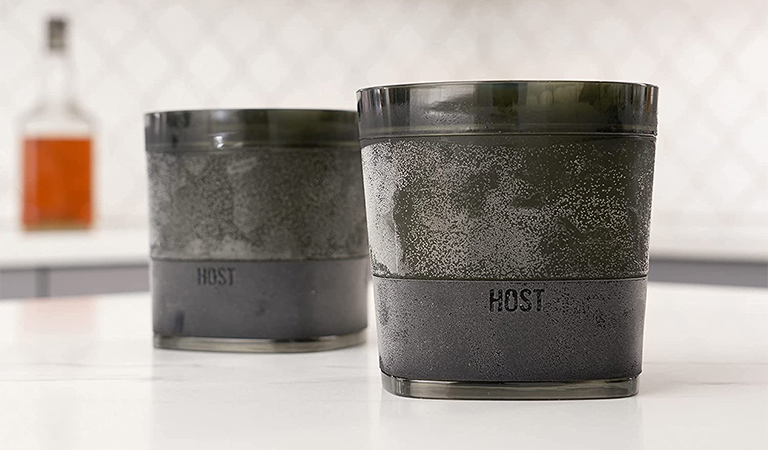 For perfectly chilled cocktails, this Christmas gift will get a ton of use both indoors and outdoors. These whisky cups are made of BPA-free plastic with double-walled construction. Between the two walls is a layer of cooling gel that quickly freezes when placed in the freezer. This allows the whiskey, or whichever liquor he prefers, to stay cold without being watered down by ice.
They would be great for camping or for sitting under the stars in the backyard enjoying a well-deserved nightcap.
13.
Ice Wedge Maker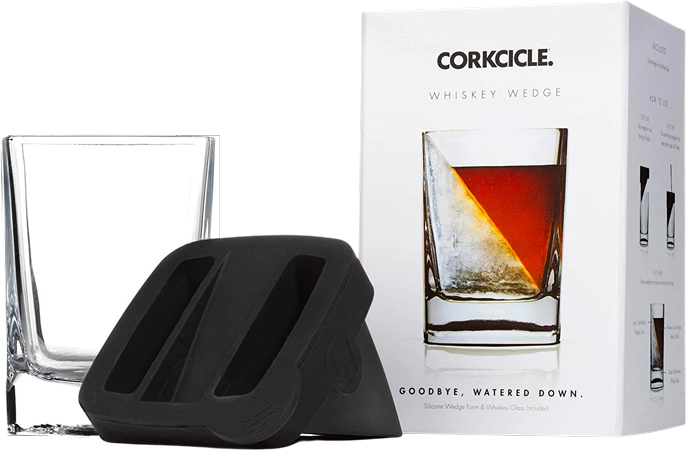 If your husband prefers to drink his cocktails from a fancy glass, don't let him ruin it with boring ice cubes. Make his Christmas scotch on the rocks something to admire with this ice wedge maker by Corkcicle. The set comes with a high-quality drinking glass and a silicone mold to make the ice.
All he has to do is fill the mold while it's inside the glass, place it in the freezer, then remove the ice from the mold when it's time to add the liquor. His guests will be impressed the next time he serves up drinks with this cool ice wedge.
14.
Convertible Beer Cooler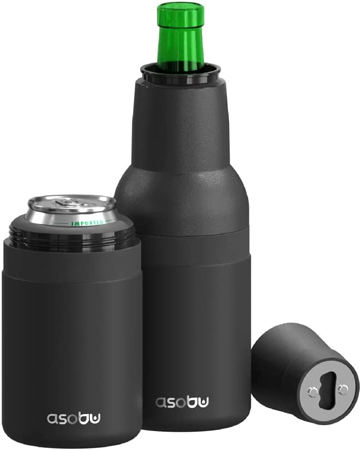 Every husband needs his favorite go-to beer cooler, and this Christmas he's going to get the best one he's ever had. This beer cooler is made of stainless steel with vacuum-insulated double walls to keep his beer frosty cold for longer.
It easily converts from holding a standard-sized can to holding a glass beer bottle. It even has a built-in bottle opener in the cap. This beer cooler does it all.
15.
Slim Bifold Wallet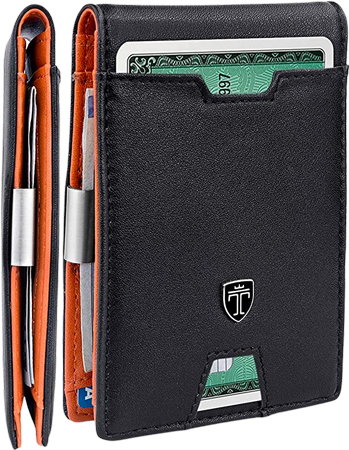 Give your husband a better way to carry his cards and money with this Christmas gift idea. With this gift he'll have good reason to get rid of that bulky, worn-out wallet he's been carrying around.
This wallet has enough room to store 11 cards but is designed to stay slim so he can slip it into his back pocket without the discomfort of sitting on an overstuffed wallet. The outside features a convenient slip pocket where he can store his most used card or a key fob.
16.
Leather Executive Portfolio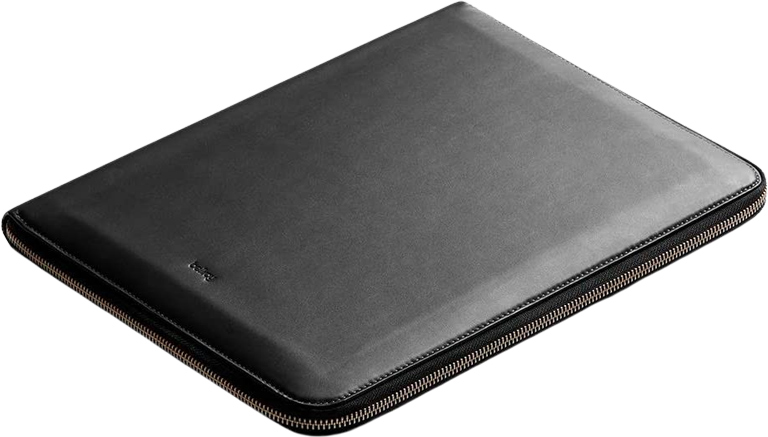 This impressive Christmas gift is going to keep all of your husband's work necessities organized and in one place. This executive portfolio is made of buttery soft leather that has been certified to be environmentally safe.
Inside holds an A4 notebook, a standard-sized tablet, pens and whatever other small gadgets he wants to store in the many organizational slots. This gift is fit for the high-profile, successful career man that your husband is.
17.
Business Card Wallet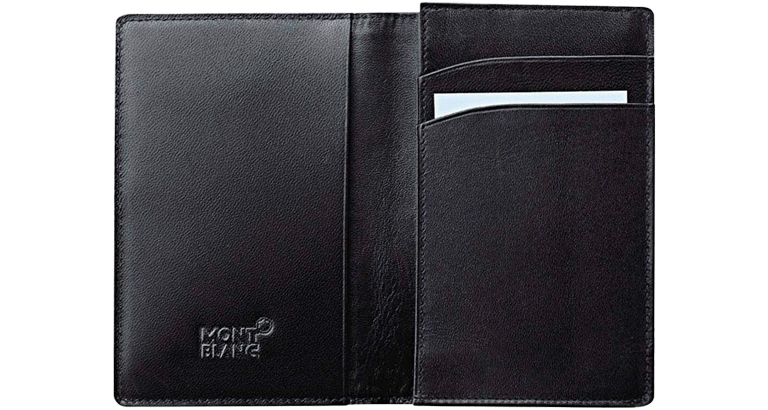 Tell your husband to stop giving out the creased and tattered business cards he keeps pulling out of his back pockets. Give him this Christmas gift and his cards will always make the impression that they should. Plus, a business card wallet like this one by Montblanc just screams success.
It has plenty of room to hold a thick stack of cards and also has two dedicated credit card slots. He's going to love whipping this out the next time someone asks for his contact details.
18.
Leather Duffel Bag
Whether your husband is going on a trip or going to the gym, this Christmas gift is going to tell the world he's a classy man with impeccable style. This duffel bag is made of premium vegan leather that is rip and water-resistant.
The inside provides enough room for a weekend trip away while the outside offers multiple easy-access zipper compartments. It also has a dedicated shoe compartment so he won't have to worry about soiling his clean clothes.
19.
Lush Wool Slippers
Give your husband a Christmas gift that will keep his toes toasty warm this holiday season. These attractive slippers by UGG are made of a soft suede outer and lined in lush wool that will be sure to feel like walking on clouds.
The cork-infused soles make them less rigid than traditional rubber soles but still provide traction so he won't have to worry about slipping on the kitchen floor when he's sneaking that last piece of Christmas pie he thinks you won't notice.
20.
Waterproof Hiking Boots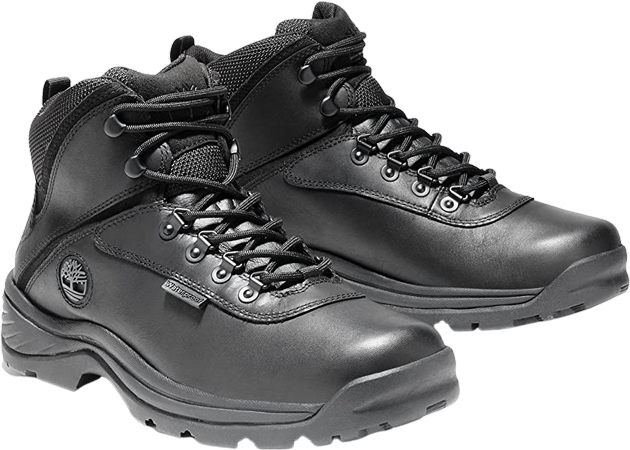 If your husband likes to hike, these leather boots are going to be a treat to open this Christmas morning. The full-grain leather and weather-sealed seams make these boots ready for outdoor fun, no matter what the weather decides to do.
The thick rubber tread on the soles will also keep him from slipping on wet or uneven terrain. For the outdoorsy husband, this gift is a no-brainer.
21.
Portable Car Refrigerator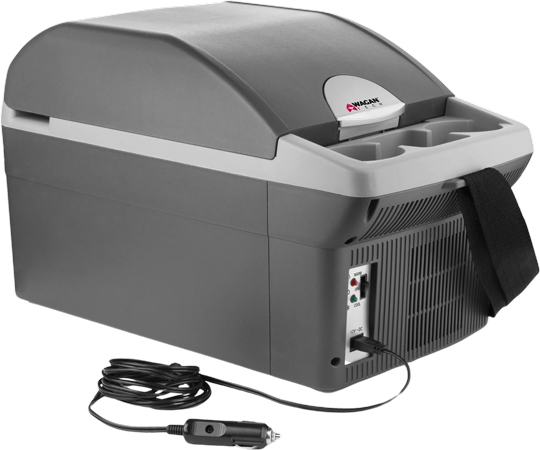 Get your husband something he can use every day in his car or truck. Whether it's just to keep his lunch cold on the way to the office or it's for the cross-country road trip you've been planning together, this car refrigerator is an amazing Christmas gift he's going to appreciate.
The refrigerator is compact enough to sit on the passenger seat and plugs into the lighter socket via the included six-foot cord. Inside holds up to 18 cans so there is a ton of space for snacks and refreshments all day long.
22.
Sophisticated Silver Watch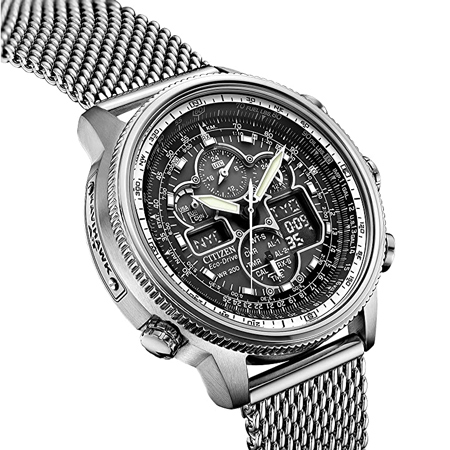 For a Christmas gift that's really going to make an impression, this watch has so much going on that he won't be able to stop looking at it. Not only is it an incredibly stunning design that is going to stand out, it also features a calendar that updates automatically, two alarms, a countdown timer and so much more.
The watertight construction makes it water resistant up to 200 meters. Best of all, it's powered by light so he'll never have to change a watch battery again.
23.
Leather Watch Box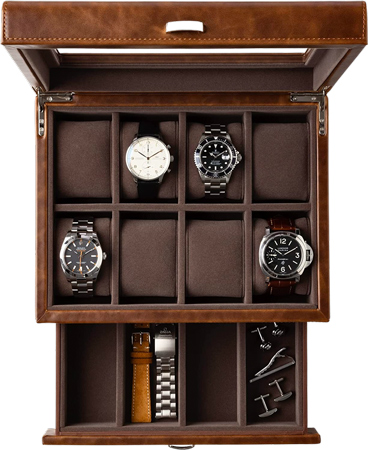 All those expensive watches your husband has deserve a display case that is just as classy as his collection. This watch box holds eight watches that can be viewed through the glass window in the lid. It also features a pull-out drawer for small jewelry pieces or watch straps.
The outside is finished in vegan leather while the inside is lined in a soft material that will prevent scratches. This Christmas gift is going to look good sitting on his dresser.
24.
UV Phone Sanitizer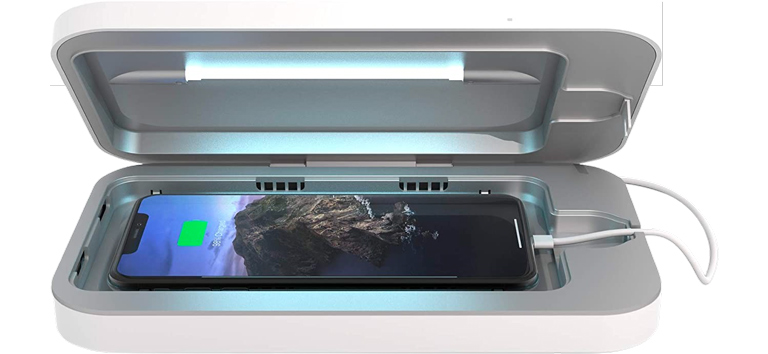 Help your husband stay healthy with this Christmas gift. This portable phone sanitizer will disinfect his phone from any harmful germs in just 10 minutes. It also charges his phone in the process. He can use it for whatever fits inside the spacious interior like keys, pens or credit cards.
It's USB rechargeable and fits easily in his backpack or glove compartment in the car. No more man flu with this gift.
25.
Shiatsu Chair Massager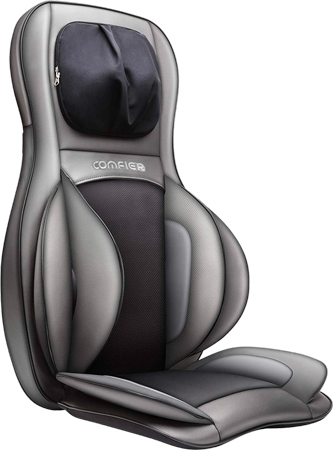 This Christmas gift is going to give your husband a relaxing message wherever he wants it. The Shiatsu chair massager by Comfier is designed to move to whichever chair he wants. It's great for his favorite recliner, dining room chair or could even be used in the office.
It features four rotation nodes that work on five different settings for a deep message that relieves tension. It also offers a heated option that will help relax stressed muscles.
26.
Golf Multi Tool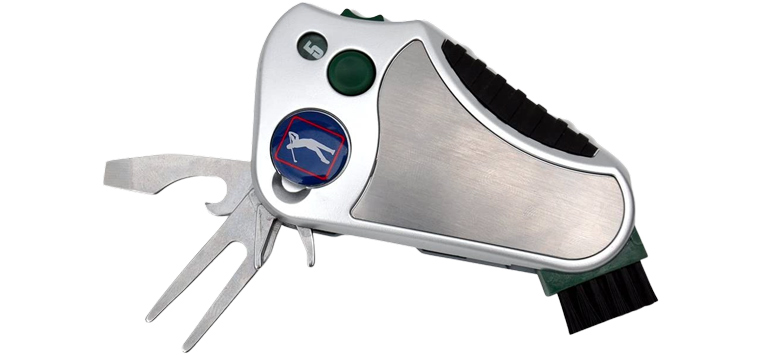 This golf multitool is a Christmas gift your husband is going to love. Instead of carrying a cluttered mess of individual tools in his golf bag, this compact tool makes everything he needs easily accessible in the palm of his hand. It takes the place of six different tools and even has a built-in bottle opener for his celebratory beer on the 19th hole.
27.
Luxury Bright Flashlight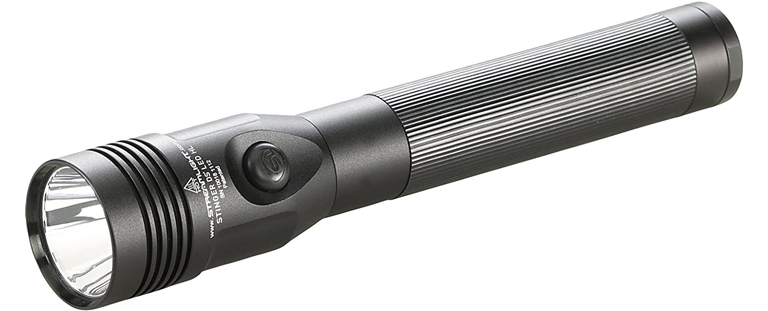 Your husband has probably never had a flashlight like this before. This flashlight not only provides 800 lumens of brightness, it also casts a beam of 310 meters. It comes with rechargeable batteries so he won't have to worry about buying a ton of batteries to keep this marvel of a flashlight running.
It's great for his toolbox, leaving in the car as an emergency light or for taking camping. This will be the last flashlight he'll ever need.
28.
Tire Air Compressor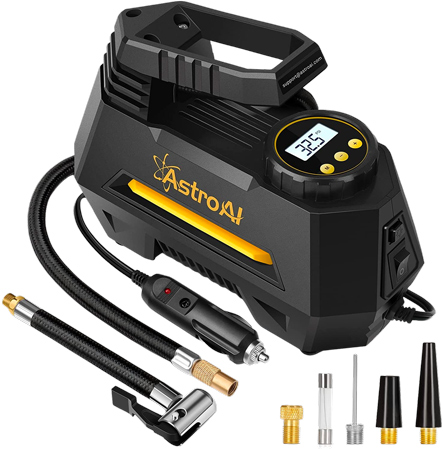 Make sure your husband is always prepared for a flat tire with this Christmas gift. Although very small in size and easily stored in the trunk, it provides a lot of power. It can inflate a completely flat tire to 35 PSI in under five minutes. It's also incredibly accurate so he won't have to worry about over-inflating. This gift will give him, and you, peace of mind he'll never be stranded with a flat tire.
29.
Carseat Organizer Set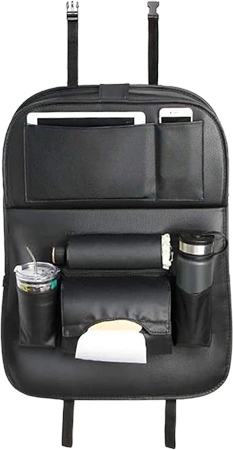 These useful car seat organizers are a great Christmas gift idea if your husband appreciates keeping a tidy car. The set comes with two organizers that attach to the back of the driver and passenger seats via the headrests.
They're not just organizers though. They even include a flip-down table that could be used for eating or resting tablets to work or watch movies. Whoever is in the backseat is going to feel like they're flying first class.
30.
Fun Phone Holder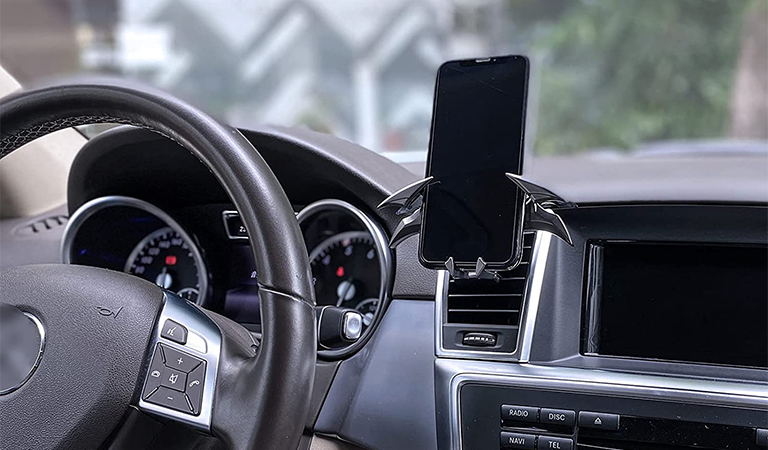 If your husband is still a kid at heart, he needs a phone holder for his car that's as cool as he is. This Batman-inspired phone holder is made of alloy, not cheap plastic that's going to break. It attaches to the dashboard or windshield with a strong suction cup. A superhero husband deserves a superhero Christmas gift like this one.
Need more inspiration?