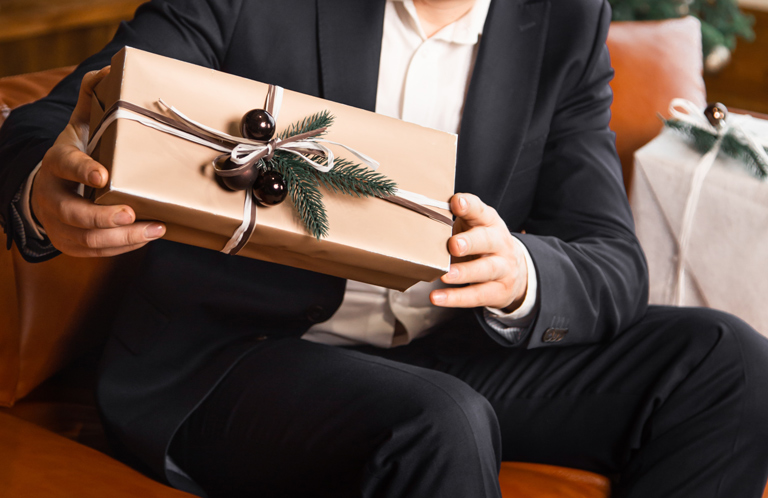 You're on Santa's nice list this year so you deserve a break from the stress of picking out gifts that are going to excite and delight the men on your shopping list. It doesn't matter if they're picky, hard to please or just already seem to have everything they need, you're about to read some seriously extravagant gift ideas that any man will want to unwrap this year.
This list of 26 luxury Christmas gifts for men is full of ideas that are so over the top that they'll be impressed with both your impeccable tastes and your overt generosity. From splurges to help them get in shape to designer fashion and accessories, this list has something for everyone.
1.
Chef Knife Set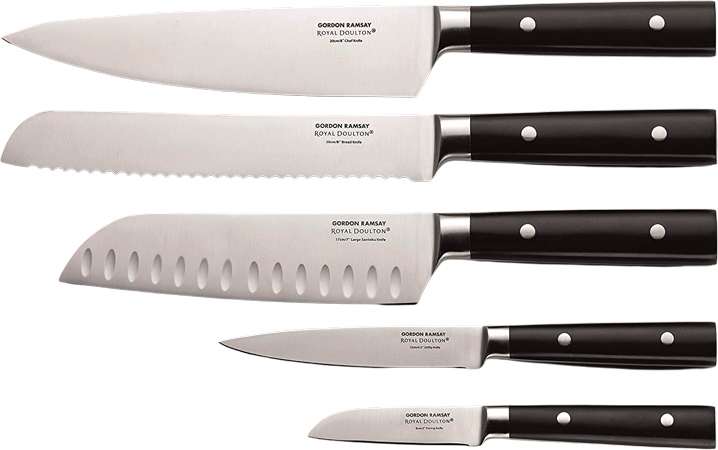 Does the man you're shopping for have impressive slicing and dicing skills when he's cooking? This gift is going to put a huge smile on this face this Christmas morning. Designed by Gordon Ramsay, arguably one of the most notable chefs of our time, these professional quality knives will make an easy task of his kitchen prep work.
The set includes five knives with tapered stainless steel blades and a modern knife block for safe storage that is going to look stylish on his kitchen counter.
2.
Executive Chef Bag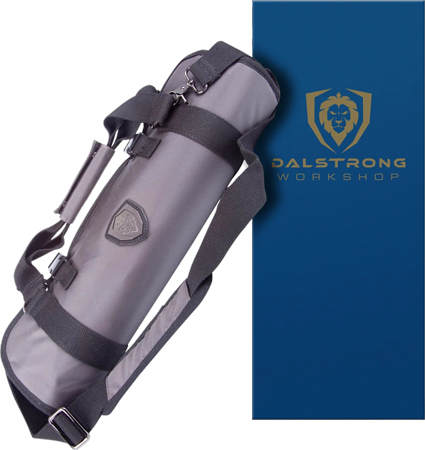 For professional chefs or men that don't always cook from home, this impressive Christmas gift is going to make sure he's always prepared with his essential tools wherever he goes. This premium culinary bag is designed to carry up to 45 knives in a way that will keep them safe from touching, which can ding the blades and cause permanent damage.
The outside is made of top-grain Brazilian leather while the inside features a soft lining for the knife slots. The bag also provides space for other small kitchen tools in the zippered mesh pockets. This bag is going to last a lifetime and will help his knives last just as long.
3.
Curly Wine Decanter
If the man you're Christmas shopping for would proudly refer to himself as a wine aficionado, this luxury gift is going to leave him speechless. Any wine lover is going to know the benefits of aerating a fine wine before indulging but why go with a boring decanter when they can have this stunning work of art on their table?
This crystal decanter is handmade in Europe and expertly blown in the most beautiful and unusual curly design. The pink accented edge takes the visual impact of this gift to the next level of class and sophistication.
4.
Rice Cooker Machine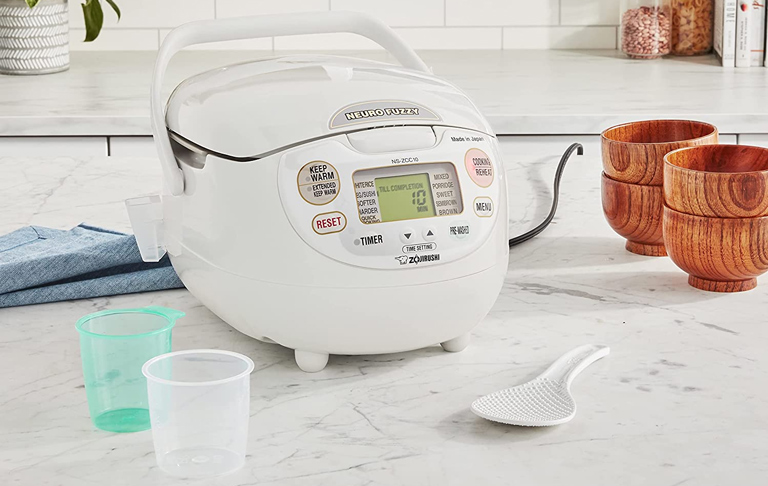 For the man that takes his time in the kitchen seriously, this Christmas gift will ensure he always has perfectly cooked rice. Sure, you can argue that rice can be boiled on the stovetop but anyone who owns a rice cooker raves about the higher quality taste and texture of using a dedicated cooker.
This machine which is designed and manufactured in Japan, will serve up the best rice he's ever had simply by pushing a button. There are even digital settings for different rice textures, so whether he's making sushi or whipping up a stir fry, it guarantees perfection every time.
5.
Cigar Humidor Case
Know a man that enjoys the occasional cigar? This wood humidor with a digital hygrometer will be a Christmas gift he'd be excited to have. The box features custom-molded silicone seals that will ensure the humidity reading will always be accurate so he'll be able to keep his cigars fresh for longer.
The lid of the box is designed with a glass window so he can keep an eye on his cigars without having to constantly open the box, altering the humidity levels. At the bottom of the box, there is a pull-out drawer that is perfect for storing small accessories like a lighter and cigar cutter. This Christmas gift is fit for a sophisticated man that enjoys the luxurious things in life.
6.
Portable Outdoor Cooler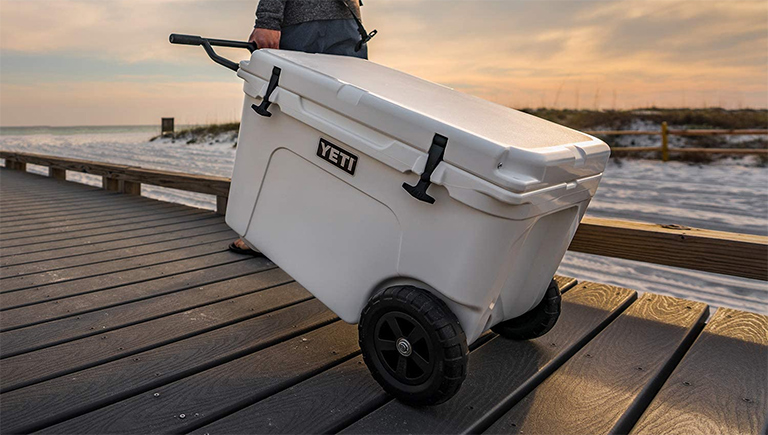 Whether the man you're shopping for loves to tailgate, camp or go fishing, this Christmas gift is going to get so much use. Yeti, a leading name in coolers, has cleverly designed this portable cooler with wheels and a handle for easy pulling. Ever tried to lift a cooler once it has been filled with ice? Yeah, it's heavy.
This cooler can be filled with enough drinks and ice to last a weekend and still be easily moved with just one hand. He'll love this gift and have you to thank for always having a cold beer on hand when he's out on his adventures.
7.
HD Fishing Camera

For the serious fisherman, this Christmas gift is going to be a heck of a catch this year. Next time he goes fishing he can take this high-tech underwater camera with him so he can take a look at what's going on under the surface. It can help him see what type of fish are swimming around so he can pick the best lures or it can be used to film the catch from the bottom of the water all the way until his prized fish is in the boat.
It films in 1080p at depths of up to 500 feet. That is seriously impressive from this tiny camera. Fishing is going to get easier and a lot more fun with this gift.
8.
Portable Solar Panel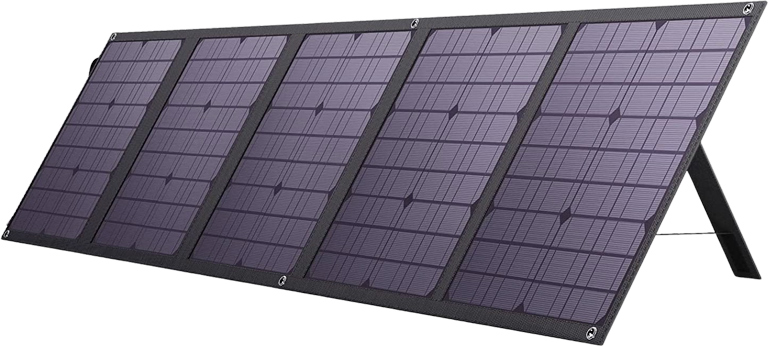 This Christmas gift is going to have the man you're shopping for powered up even when he's miles away from an outlet. This is an exciting gift for anyone that loves to camp or that likes to be prepared for any survival situations that may occur.
Although it packs up small so it can be carried by the integrated handle, it opens to reveal five huge solar panels that can be positioned towards the sun via the attached kickstand legs. He can charge his phone, portable speakers and even a full-sized laptop on the amount of power this gift will output.
9.
Vintage Leather Backpack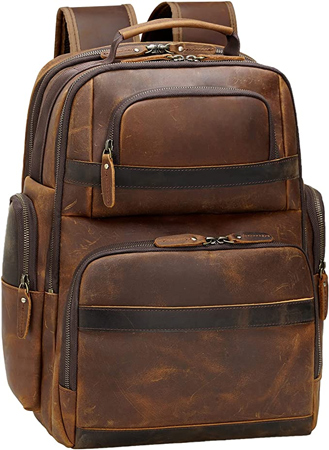 This beautiful backpack would make a great Christmas gift if the man you're shopping for appreciates classic style and high-quality craftsmanship. It's made of full-grain leather that has been pre-aged to give it a vintage look. The inside features two padded pockets, one for a 15-inch laptop and the other for a 12.9-inch tablet.
The outside has multiple zippered pockets for small items that need to stay within easy reach. This bag is just as good for the office as it is for traveling or spending the day exploring the city.
10.
Leather Laptop Sleeve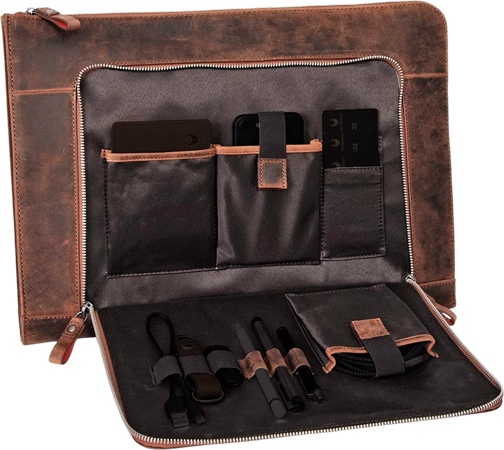 Does the man you're shopping for prefer a more minimalist way to carry his tech gear and office essentials? Give him this gift for Christmas and he'll be singing your praises.
Not only is this leather laptop sleeve a very attractive way to transport his computer and tablet while keeping them safe, it's also super spacious and can store numerous other items while still keeping a slim profile. On the days he wants to carry more he can just slip the sleeve into his bag and be ready to go.
11.
GPS Smart Watch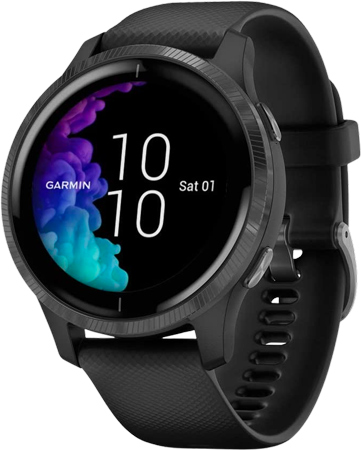 For the man that likes to monitor his health stats, this is the Christmas gift that will help him take his health tracking to the next level. Made by Garmin, this smartwatch is packed full of features. It can accurately track stress, sleep cycles, respiration, energy levels, heart rate and more.
It can also store his favorite playlists so he won't have to work out with a separate music player or have to carry his phone. This gift is going to help him start the New Year out in the healthiest way possible.
12.
Leather Vanity Tray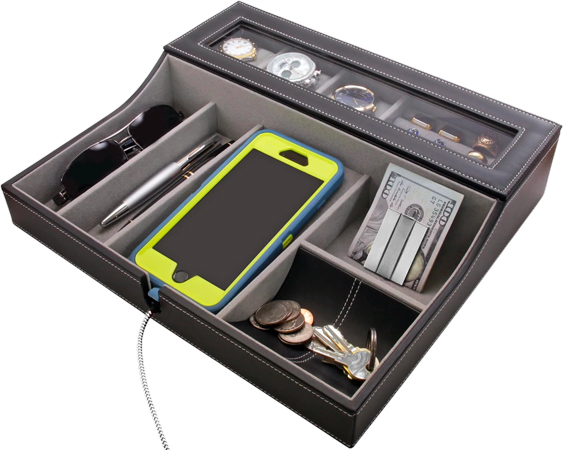 This Christmas gift is perfect for any man that likes to stay organized while still showing off his refined taste in decor. This vanity tray is made of vegan leather that comes in a choice of three timeless colors. It features multiple open sections that are ideal for storing sunglasses, his wallet, keys or loose change.
The top portion is protected by a lid with a glass window where he can store his watches, jewelry and other valuables he wants to keep free of dust and possible damage.
13.
Leather Watch Roll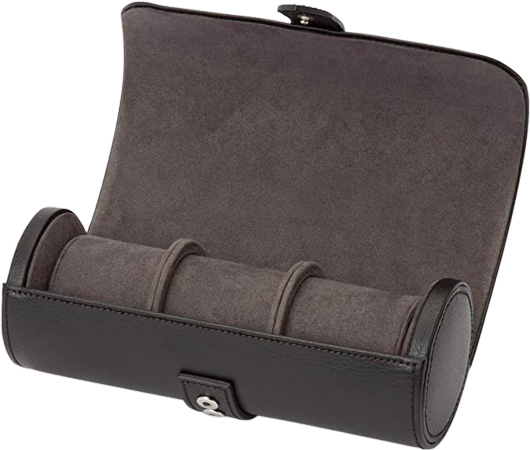 Nothing gives off luxury vibes like an expensive watch and this Christmas present will give the man you're shopping for an equally luxurious way to travel with his prized timepieces. This watch roll by Wolf is made of premium, top-grain leather with contrasting chrome snap closures.
Inside is space for three of his favorite watches that he always likes to travel with. The soft lining and the rigid sides will protect his watches from damage while they're in his carry-on. If he loves his watches, he's going to adore this Christmas gift.
14.
Designer Leather Wallet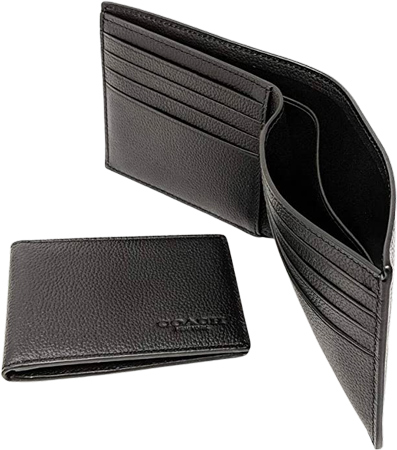 This high-end wallet by Coach is going to be a Christmas gift no man will refuse. It's made of soft, pebbled leather that will last for years longer than lesser-quality wallets.
The inside provides slots for up to eight cards, a billfold for cash and a removable ID wallet with a clear window. The outside keeps the design minimal with nothing but the subtle embossed Coach logo. Looking luxurious is in the details and this is one detail he needs in his pocket.
15.
Smokey Sweet Cologne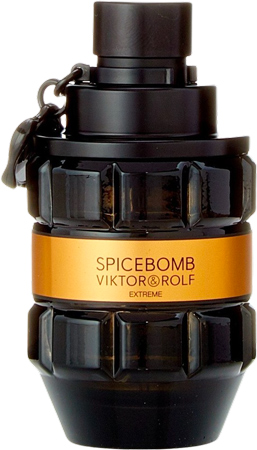 For a sophisticated Christmas gift idea, this Eau de Parfum cologne by Viktor and Rolf is going to have any man smelling like absolute heaven. It boasts notes of smokey tobacco, sweet vanilla and hints of uplifting citrus.
It's also formulated to last longer than most colognes on the market and promises to provide up to 12 hours of smelling like he just walked out of a GQ magazine. This cologne smells divine. It's sweet but still a masculine scent.
16.
Designer Sunglasses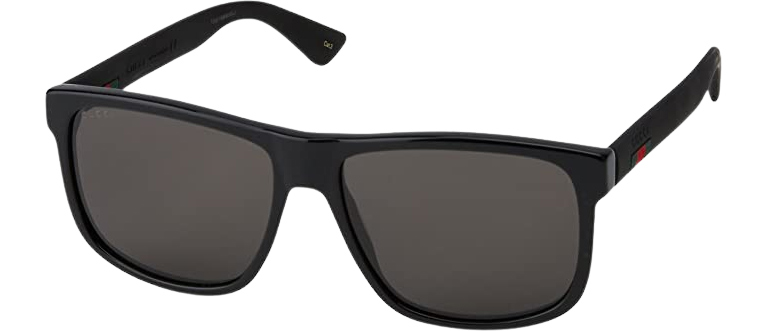 It might be Christmas time now, but spring is just around the corner and the man you're shopping for is going to need some cool shades to protect his eyes and showcase his impeccable style.
These sunglasses by Gucci are a timeless style that will look just as good with a business suit as they will with a pair of swim trunks on the beach. The lightweight frames are comfortable for all-day wear and the smoked lenses provide 100% UV protection. Total protection and oozing with style.
17.
Reversible Leather Belt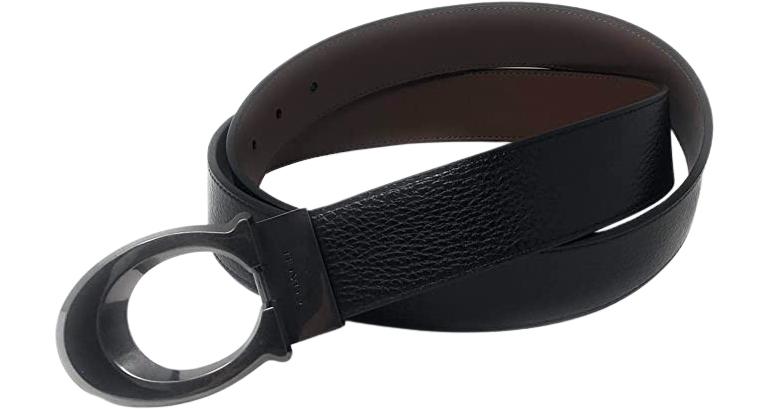 Every man needs at least one quality belt that goes with all his slacks and jeans. This Christmas gift idea is going to fill that role. Made of textured black leather on one side and smooth brown leather on the other, the belt can be reversed depending on his outfit needs.
The buckle, which features the Coach logo, can be completely removed to make flipping the belt quick and easy. It not only looks good but it's the perfect belt for any man that has to travel. Less to pack while still being prepared for any fashionable occasion.
18.
Trendy Cardigan Pullover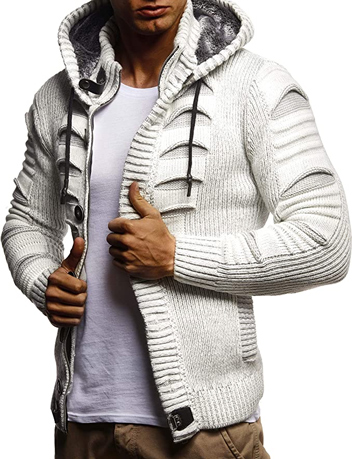 If you're looking for a Christmas gift for a man that takes pride in what he wears, this Christmas gift won't disappoint. This cardigan is great for a casual day out or can be dressed up for a night out with the boys.
The tapered cut will look slimming on just about anyone while the knit material and hood will keep him warm on the days he doesn't want to wear a jacket. Luxury is all about showing off effortless style.
19.
Merino Wool Sweatpants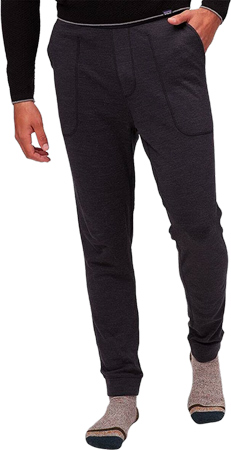 Luxury doesn't get any better than this Christmas gift. What man wouldn't want to have the comfiest, softest and warmest lounge pants he could ever imagine? Sure, it's a splurge for something like sweatpants, but isn't that what luxury is all about? Made of 100% merino wool, they will feel like he's sitting in a cloud while he's lounging on the couch watching his favorite shows on Netflix.
20.
Smart Air Monitor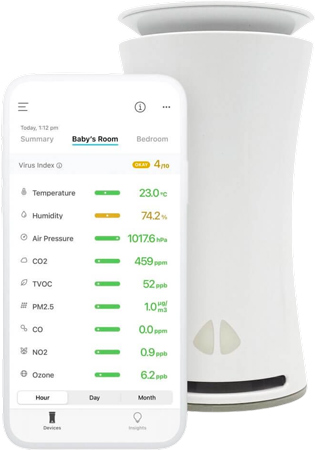 If you're Christmas shopping for a man that likes everything in his home to be controlled by his phone, this luxury gift will give him the ability to control the air in it too. That sounds like a superpower, but it's definitely possible with this smart air monitor by uHoo.
He'll be able to track everything from dust and allergens to viruses that can cause illnesses. You can't put a price on health and he'll thank you for this cool gift.
21.
Electric Chess Board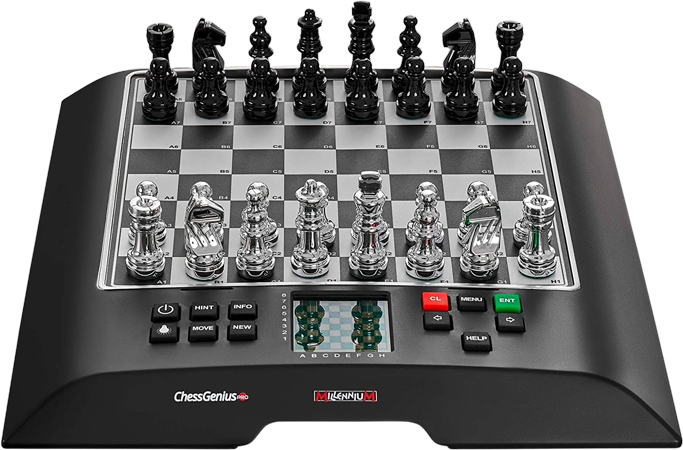 Keep the man you're shopping for entertained even when he's on his own with this Christmas gift. If he likes chess, this electric chess set is going to level up his skills. It's designed for players with limited skills all the way up to expert and professional players.
As it's one of the the most powerful chess computers in the world, playing on this board will be like playing against the most accomplished pros in the game.
22.
Laser Hair Remover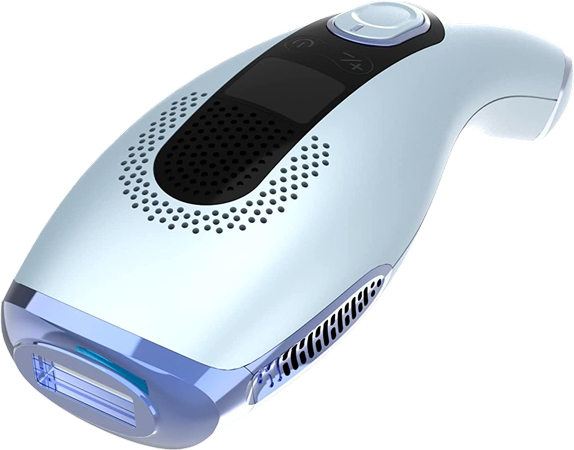 Laser hair removal isn't just something women want and this Christmas gift makes hair removal more accessible to all the men who want to ditch the razor. This powerful device delivers painless laser flashes that can reduce hair growth by up to 95% in as little as six weeks.
It can be used on his neck, back, chest or wherever else he wants to avoid the stubble. As one of the strongest at-home laser treatments on the market, it will put hours back into his week by not having to shave.
23.
Bluetooth Wireless Headphones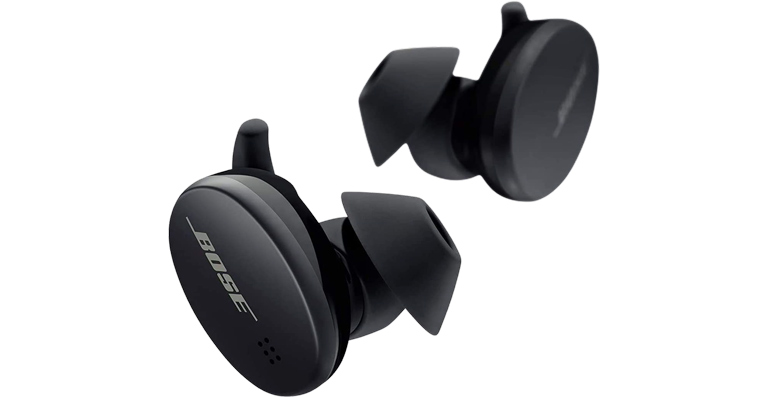 If the man you're shopping for is always on the go and wants to keep his music with him wherever he is, this gift is going to brighten his Christmas morning. These wireless headphones by Bose are weather-resistant and sweat-resistant so they're great for intense sweat sessions at the gym.
They're also enabled with Bluetooth and feature a beamforming microphone that isolates voice calls from surrounding background noises so calls will always be crystal clear. Great gifts really do come in small packages.
24.
Theater Sound System
There will be no need to go to the movie theater with this amazing Christmas gift. This robust surround sound system is going to deliver booming base and clear acoustics to provide a truly immersive sound experience while watching movies or playing video games from home.
While it's huge on sound, it's ultra-compact so it can either be mounted to stands or onto the walls. If you're looking for a gift that is going to make a man feel like a kid again on Christmas morning, here it is.
25.
Core Strength Trainer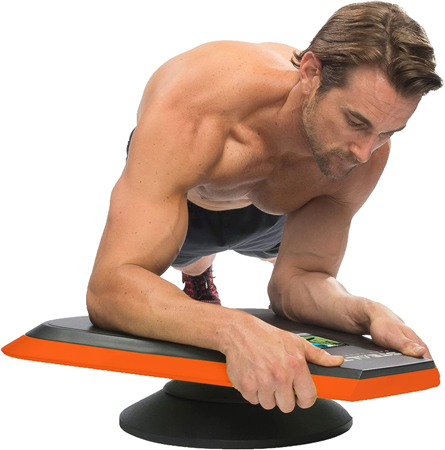 Does the man you're shopping for want to make the new year the one he takes his body-sculpting goals to the max? Here's a Christmas gift that is going to get him to his goal faster.
This intense core trainer will get him rock-hard abs in as little as three minutes a day all while making holding a 60-second plank fun. Wait, what? Planking is hell, how could it possibly be fun? The amazing thing about this trainer is it holds a phone or tablet where he'll be able to play video games that have been designed specifically for this trainer. Though instead of controlling the game with his hands, he'll be controlling it with his core strength as he rocks the trainer from side to side.
26.
Workout Vibration Plate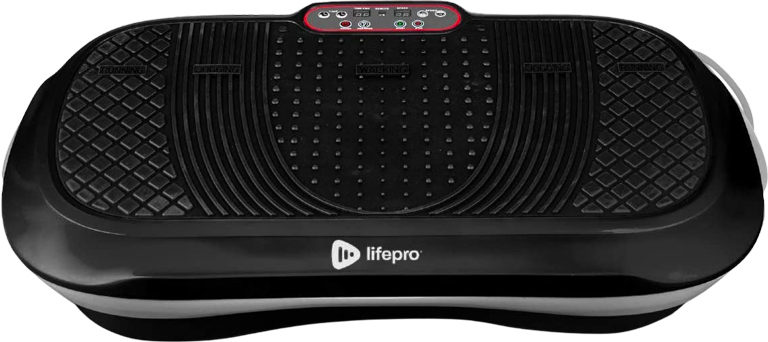 No need to feel guilty about those man-sized portions at Christmas dinner with this high-tech gym gift. Once only available at expensive gyms, this vibrating workout plate is small enough to tuck away under the bed but burns more calories per minute than exercising on a treadmill.
Working out on a vibration plate causes muscles to contract and activate more frequently than just working out on solid ground. It also helps to increase bone density, circulation and even boosts metabolism so tell your friend to indulge all he wants at this year's Christmas party. This gift will have him back in shape in no time.
Need more inspiration?