Do you know someone in your family who is a fishing fanatic, or who loves to spend their days sitting on the bank waiting for a carp to bite? If you need to find a present that will suit an angling relative then we have dozens of options for you. No matter if they prefer to fish in fresh water or saltwater, bait cast or fly fish, we have something for them. Fishing is a hobby enjoyed by young and old and no matter the age of your friend or relative, an angling gift will always be highly appreciated by fishermen.
1.
Fishing Tool Kit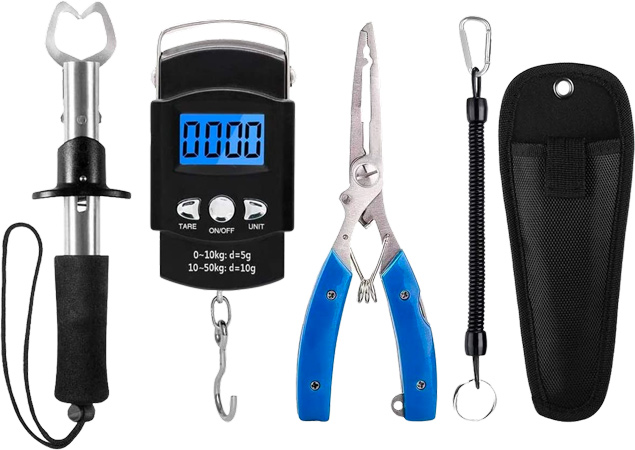 Give your dad or fishing friend all the accessories he could possibly need for a day's fishing with this useful kit. Contains pliers for cutting line and removing hooks, a fish gripper for holding on to a slippery catch, and a digital scale to record the best fish of the day. Made from rugged and durable materials these tools can be used in either fresh or salt water without rusting or corroding. This kit will make an excellent addition to any tackle box for a birthday or Father's Day gift and will suit anybody who likes to spend their time on the bank.
2.
Fishing Lures Tumbler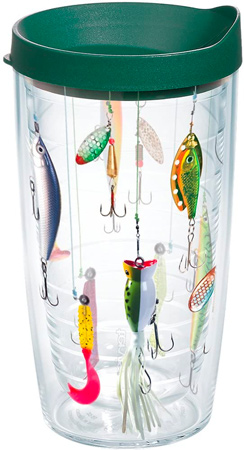 Keep coffee hot and juice cold all day with this large insulated tumbler. Take your beverage along when spending a day fishing, and remain cool and refreshed. The tumbler will keep drinks at an optimum temperature and is decorated on the exterior with colorful pictures of artificial fishing lures. A hunter green lid keeps the tumbler sealed tight and prevents any drips or accidental spills. It is microwave and dishwasher safe and can be easily cleaned ready for the next use.
3.
Pack of Towels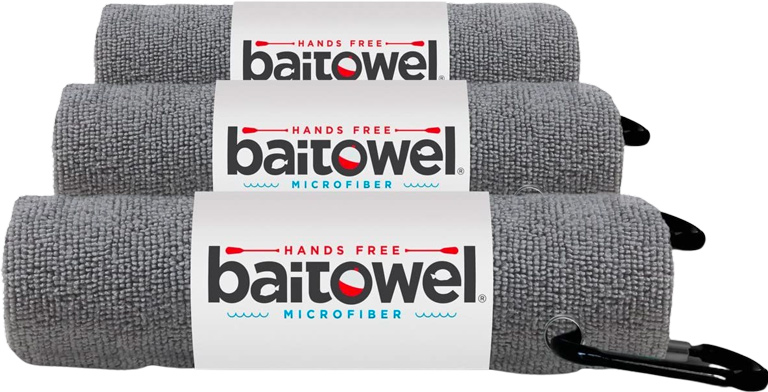 Make sure hands stay clean with these microfiber towels. Fisherman handle all kinds of stuff from ground bait to maggots and slimy fish. Wipe hands down with these perfectly sized grey towels and stay feeling fresh. Keep one in your pocket or fishing box, or use the included clip to secure the towel to your belt loop. Clean hands easily after releasing a catch or using oily additives. The absorbent microfiber will remove dirt, grease, and blood from hands and is fast-drying to keep odors at a minimum.
4.
Fish Flip Flops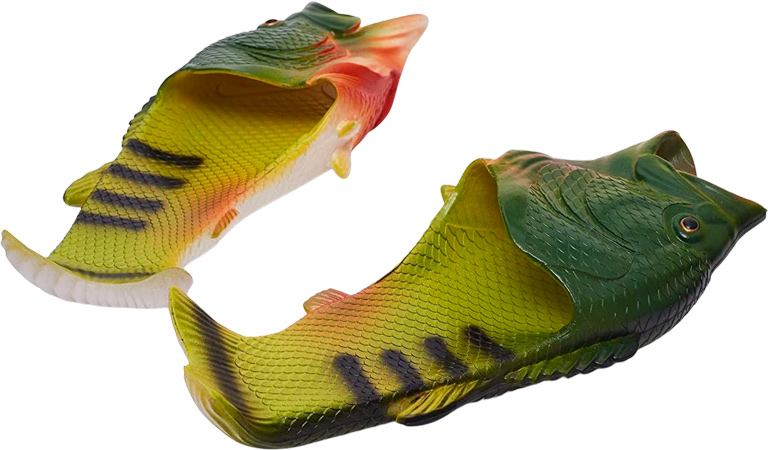 Give these funny flip flops to an avid fishing friend. He will get a kick out of these fish shaped shoes and they will be a gift that is remembered for a lifetime. Comfortable and flexible to wear these flip flops can be used as slippers, shower shoes, or just when hanging out casually in the garden. Give friends a laugh by wearing these to the beach, or to your next barbecue party. They are made from strong, lightweight material that is soft on the feet and can be slipped on and off easily. Available in range of different colors and sizes.
5.
Assorted Fishing Lures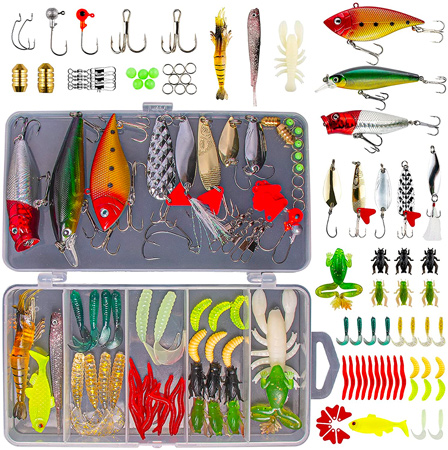 Provide him with everything he needs to hook the big one with this freshwater and saltwater tackle set. Packed with lures and artificial baits that can be used for bass, trout, and salmon, or use them in the ocean and see what bites. These baits are precisely engineered to mimic the shape and movement of a small fish to entice an attack by bigger fish. Contains soft plastics like swim baits and worms, and hard lures for cranking and topwater fishing. Designed to be long lasting, these baits will not rust or corrode and will ensure many days of trouble-free fishing.
6.
Fishing Hat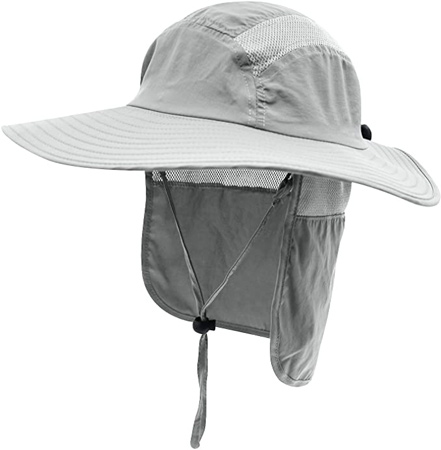 Days spent fishing along a river or sitting on a boat can mean being exposed to the sun for hours at a time. Project the head and back of the neck with this cool and lightweight fishing hat. It has built in protection up to UPF 50 and blocks harmful UVA and UVB sunrays. Keep it in place with the adjustable chin strap and make sure that the hat stays exactly where it is meant to. The wide brim shields eyes from glare, and the built-in mesh vents keeps air circulating freely. The neck flap blocks the sun from burning the sensitive skin on the back of the neck and the hat is available in a large selection of colors.
7.
Stainless Steel Odor Absorber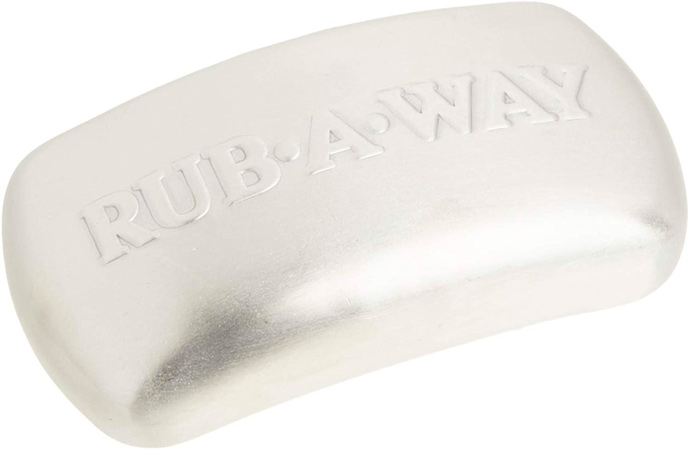 Easily wipe away nasty odors and neutralize stinky smells with this stainless-steel bar. Small enough to pop into a trouser pocket or fishing bag, this bar can be used at any time to remove unpleasant smells from the hands. It is ideal for taking along on fishing trips and can be used at any time to clean hands and wipe away odors. It will make a super gift for those who fish at remote locations without access to cleaning facilities. Use it as an extra birthday gift or as a fun stocking stuffer for your friend or relative who is fond of angling.
8.
UPF 50 Long Sleeve Shirt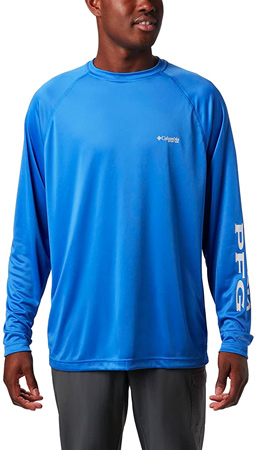 While its always more enjoyable to fish in hot sunny weather than on cold and rainy day, exposure to the sun for long periods can cause problems like sunburn or heatstroke. This shirt will help fishermen to remain cool when outdoor for long periods and will prevent the sun's rays from causing too much damage. Made with a tight weave construction using absorbent yarns this shirt will block almost all UVB and UVA rays. It will help fishermen to remain dry and cool with advanced wicking technology that keeps moisture away from the skin.
9.
Magnetic Pickup Tool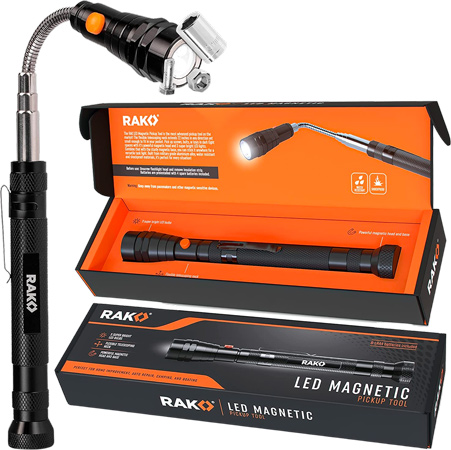 Hooks, weights, and swivel clips are all useful fishing components but they can be hard to find if dropped on the ground. Most fishermen have knocked over their tackle box or dropped a tin of hooks at some point, and it can be even more frustrating when night fishing. Fortunately, this magnetic pickup tool provides the perfect solution. Fitted with a bright LED light it can be used to locate essential bits and pieces and the powerful magnet will attract any metal items.
10.
Adjustable Fishing Vest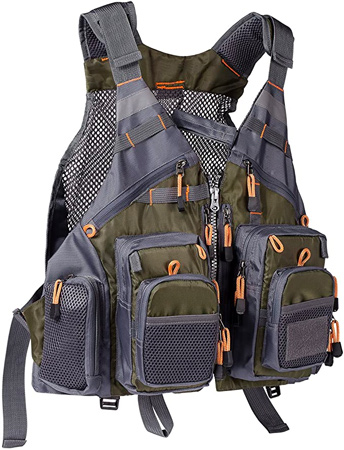 This fantastic fishing gift will keep all essential fishing items on hand and easy to reach. Fully adjustable to fit almost any size, the straps can be tightened to create a comfortable fit. The lightweight material is quick drying, and the mesh back will keep the body cool in warm temperatures. Comes with clips, straps and pockets to store, attach, and hang any fishing items that are needed, and there is even a D-ring on the back to carry a fishing net.
11.
Folding Stool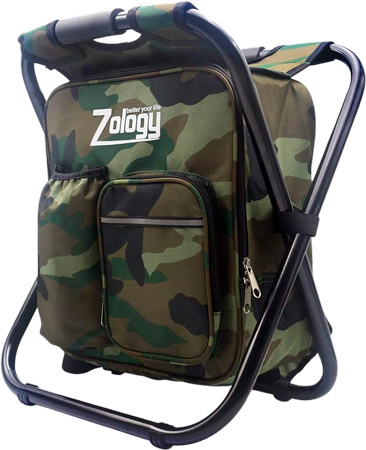 Hauling around fishing tackle boxes, fishing chairs, and rod bags can soon become cumbersome as any fisherman will know. Make it easy by giving this folding stool and built-in bag to your fishing uncle, brother, or dad. The stool can be used as a seat for all day fishing and attached below is a handy storage bag. The bag is fitted with a cooling layer and can be used for holding fishing equipment, drinks food, or a thermos along with a cell phone, keys, and other personal items.
12.
Fish Shaped Pancake Maker
If you happen to know any fishermen who like to cook and love their food then this pancake pan will make a great gift for them. Designed from cast iron for durability this pan features two pancake molds in the shape of fish. This versatile pan can be used to make waffles, fish cakes, and other treats and any type of filling can be added to make a tasty meal. Just add the mix, seal the pan and let it work its magic. Prepare perfectly shaped fish shaped snacks that will be appealing to adults and kids alike. This compact pan is easy to clean and store and can be used to make fun and original food items for get togethers or parties.
13.
Fishing Rod Carrier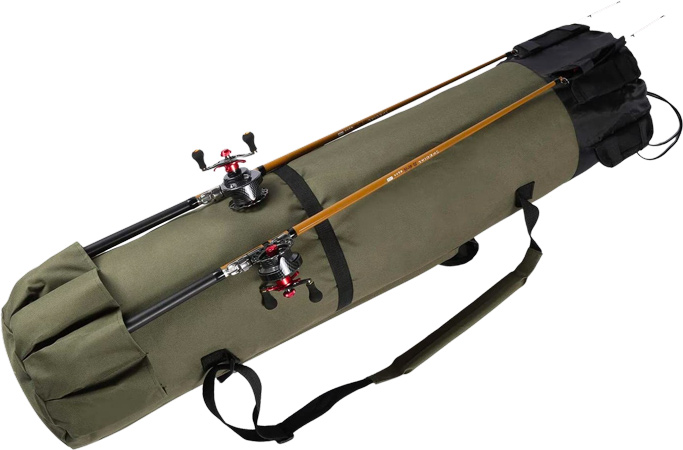 Expert anglers usually have a broad selection of fishing poles for different situations and transporting them can sometimes be tricky. This bag will help your angling friends or relative to carry around rods easily and bring all of their fishing equipment to their favorite spot. Made from heavy duty materials this bag is tough and hardwearing. It can hold up to five rods on the outside along with fishing equipment, bait, and tackle items which can be packed inside the bag. The included shoulder strap and carrying handle makes the bag easy to lift and move.
14.
Measuring Spoon Set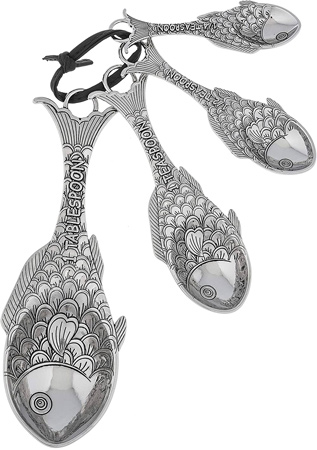 These measuring spoons are for use in the kitchen but if you need a gift for a relative who fishes, they can actually double as bait spoons. Useful for measuring and mixing bait or measuring additives these tough metal spoons are made in an attractive fish design. Expertly crafted with a high attention to details these spoons include fish scales and other features that make them interesting and eye-catching. Perfect for a whole range of uses these spoons are small enough to carry in a tackle bag or pocket and the strong metal means that they will not bend, rust, or warp.
15.
LED Flashlight Gloves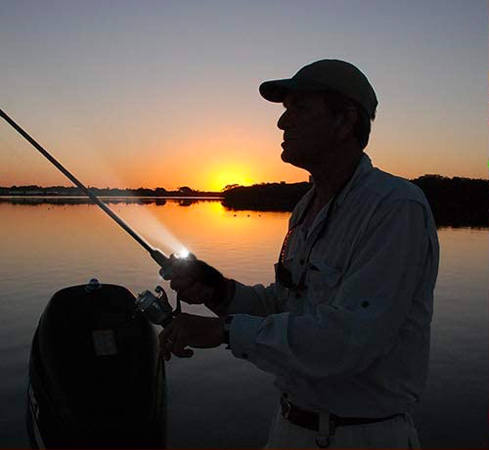 Night fishing can be a fun way to land a big catch, but tying knots and attaching hooks can be made harder when visibility is low. Flashlights can help, but they often need to be juggled from hand to hand while performing whatever task is needed. These LED gloves come with built in directional bulbs and provide an innovative solution for low-light fishing. The comfortable breathable gloves are fingerless to facilitate detailed work, and the lights can be pointed in any direction is needed. A large pad allows the light to be turned on and off as needed to preserve battery life.
16.
Fly Fishing Coasters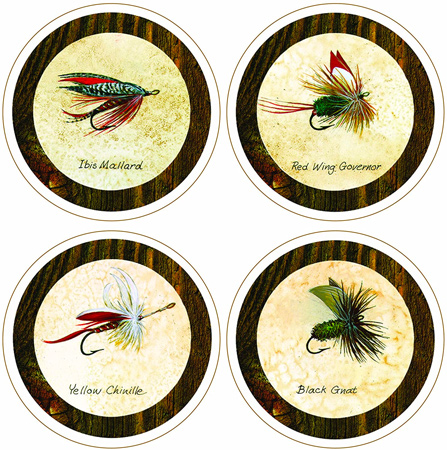 These coasters will make a super home décor present for any angler or fly-fishing fan. Each one depicts a different type of fishing fly and the colorful coasters will look perfect in a cabin or a fisherman's home. The absorbent stone will hold mugs and glasses and catch any drips or moisture beads. They will make an attractive addition to any coffee table or side table and the cork backing will prevent any scuffs or scratches on delicate surfaces. The set of four coasters comes in a lovely storage box and will make a great fishing gift.
17.
Portable Hook File

Don't get stuck with blunt hooks every again. Improve your hook-set and increase your chances of catching the big one with this handy hook sharpening tool. Give this as a present for anglers and fishing hobbyists to keep with their fishing kit. Ultra-high strength carbon steels means that this hook file will last a lifetime, and hooks can be polished and honed to a fine point on its blade. The comfortable shaped handle makes this file easy to hold and use, and it will make a great present for anglers who want to keep their hooks super sharp.
18.
Fish Oven Mitts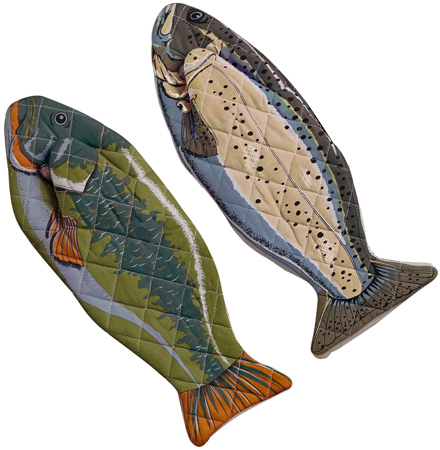 Make cooking and baking fun with these heat resistant oven mitts. If you know someone who fishes then these gloves will make a unique and fun gift that they can use when they are making meals at home. Use for removing hot trays and dishes from the oven and protect hands and wrists from burns. Made from one hundred percent cotton these gloves are soft and comfortable to wear and can easily be cleaned in the washing machine.
19.
Fishing Pole Photo Holder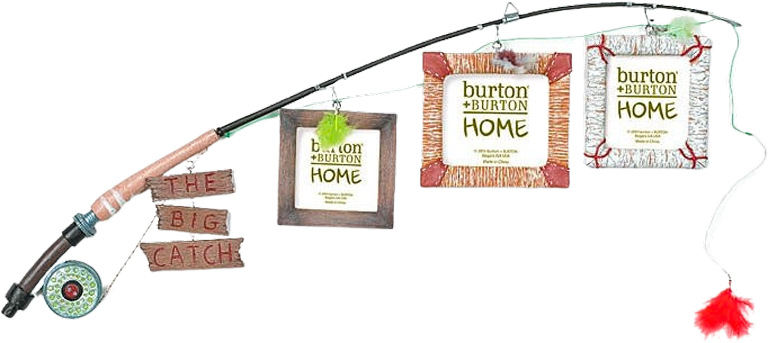 This fishing pole photo holder has to be the ultimate piece of home décor for any fishing or angling fan. Use it to display family photos or fun pics that show off your biggest catch. The realistic looking, replica fly fishing pole is designed with a reel and a fishing fly at the end of the line and suspends three photo frames of varying sizes. Hang it on a cabin wall or use it in the home to display a love of fishing and compliment your fishing hobby.
20.
3D Fishing Lamp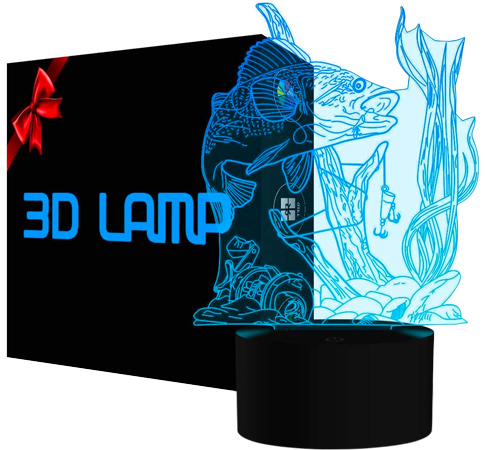 Younger fishermen or boys who are just getting started with the sport will love this three-dimensional night light. A smart touch button allows colors and modes to be changed easily and it will make a perfect night time or bedside light. Fix the lamp on one color or let it cycle through a sequence that will illuminate the vivid an eye-catching acrylic plate which displays an interesting fishing scene. This will make a great gift for any younger nephew or cousin who is just beginning their angling career.
21.
Fish Shaped Ceramic Dishes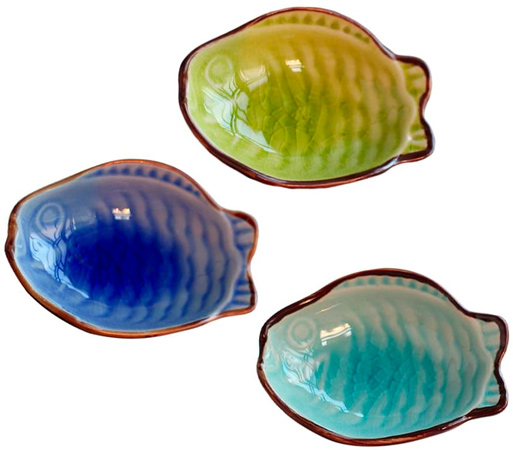 These versatile ceramics dishes are a fun way to serve a variety of dips, condiments, or barbecue sauces. A great kitchen accessory for fishermen, these small dishes are durable and light. Designed to be hardwearing with a high gloss finish, use them to keep sweets or candy around the house. Microwave and oven safe so you can heat small snacks on the go, these dishes will make a fun and entertaining gift for fishing fans.
22.
Fishing Notebook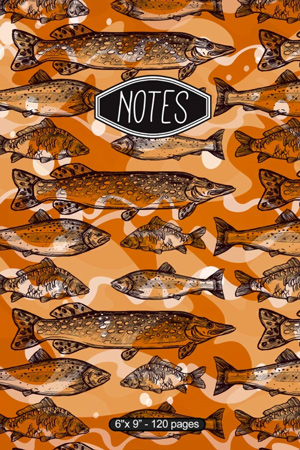 Record details and directions to your favorite fishing spot, or keep information about your biggest catch on hand using this handy fishing notebook. It can be used to track things like the weather or fishing conditions on your most successful days as well as documenting the kind of bait or lures used. Jot down ideas, or sketch out shorelines as you fish in different places. This notebook is printed with an attractive fish pattern and is big enough to write in, but small enough to slip into a tackle bag and take along on your trips.
23.
Cell Phone Tether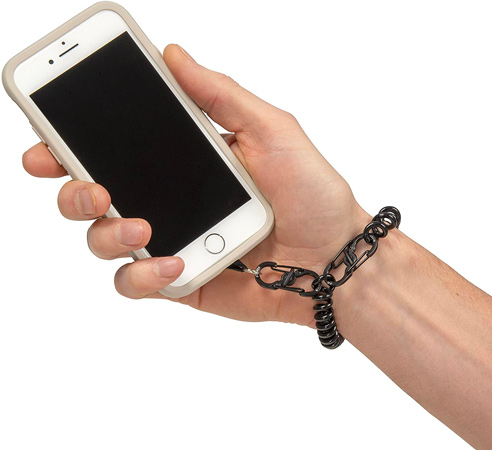 Ensure that your mobile device stays safe and secure with this convenient phone anchor and tether. Simply attach it to your cell phone with the twist-to-lock security connection and clip the other end to your belt loop, back pack, or any other safe location. Prevent your phone from being kicked or dropped into the water when out fishing and use the included wrist strap when you want to keep your phone close at hand.
24.
Fish Hook Necklace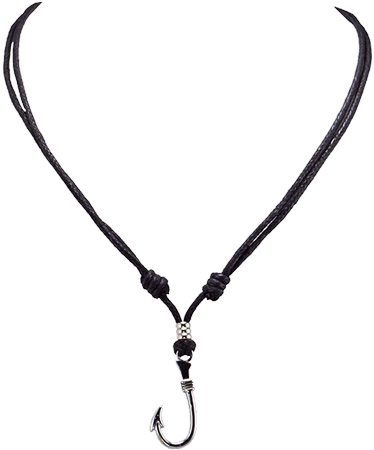 Help them to show off their fishing hobby in style with this cool fish hook necklace. This rugged, modern necklace will make a fantastic gift for any fisherman and features a strong knotted leather tie from which hangs a shining silver hook. The leather rope cord can be easily adjusted to any length and the silver hook is cast in striking detail. It will look great when wearing at the beach or with casual summer clothes and will leave friends and acquaintances in no doubt about what your preferred pastime is.
25.
Polarized Sunglasses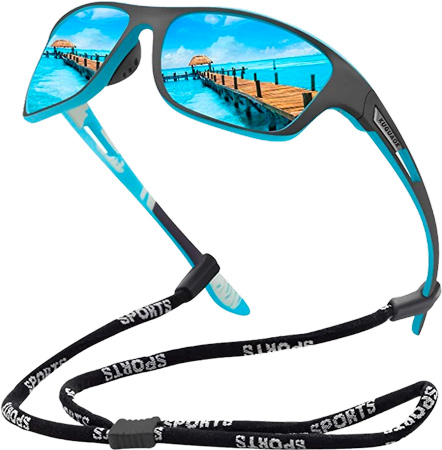 Protect eyes from harsh glare and water reflection with these super stylish sports sunglasses. The reflective coating provides complete protection from UV rays and sun damage. Comfortable spring-loaded arms mean that the glasses can be worn all day long, and they will provide excellent visibility for fishing. These glasses come with a handy cord to keep them safely around the neck and avoid losing or dropping them. There is also a hard-shell case to keep them stored safely when they are not in use. Along with looking great these trendy glasses will make a cool fishing gift.
Related Posts