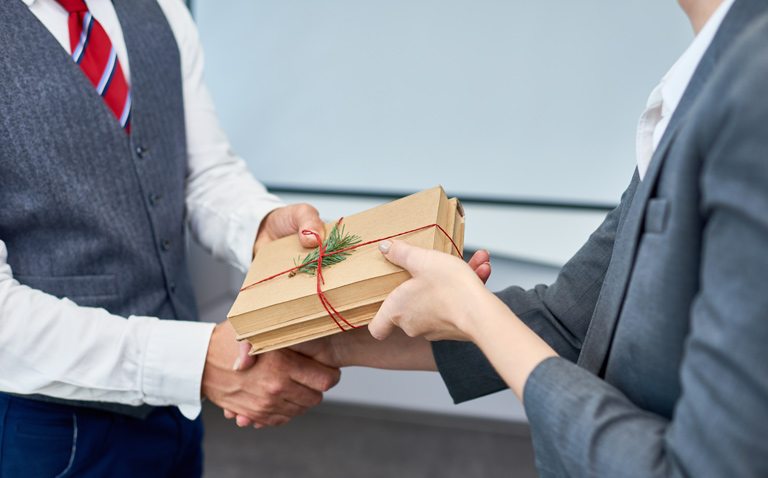 If you've got an employee that works hard and deserves a token of your appreciation, this list will help you find the perfect gift. Whether it's a gift for a birthday, employee appreciation day, or just because you're the world's best boss, this list of 26 gifts for employees will make an easy task of choosing the right gift.
There are gifts to use in the office, to and from the office and even some gift ideas for that employee that always has the best sense of humor in the office. Choose any one of these gifts and you can rest assured you've made a sound decision that will make your lucky employee glad they've got a boss like you.
1.
Cork Boards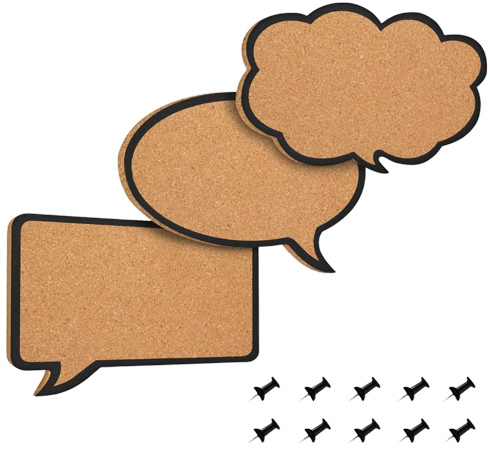 These adorable cork boards would make a great gift for the employee that appreciates a little quirkiness around their desk. The set comes with three pieces, each designed in different speech bubble shapes. The black borders give the traditional cork board material a modern update. The boards are very light so they're easy to hang with the pre-installed nail holes at the back. These will be a cute way to organize reminders, deadlines, pictures or just display inspirational messages that will keep them motivated.
2.
Travel Mug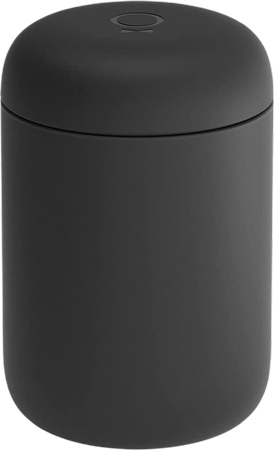 The day doesn't officially start until after coffee. With this ultra-modern and minimalist travel mug now your employee can drink their coffee on the go. The Carter Everywhere Mug features double-wall vacuum insulation to keep coffee hot for up to 12 hours or drinks cold for up to 24 hours. The ceramic coating on the inside keeps drinks tasting how they should without the tinny taste that traditional steel mugs can cause. It also features a leak-proof seal inside the lid so it's the perfect mug to be able to throw in their bag on the way to the office. This also is a great gift if the person you buying for loves to travel
3.
Desk Plant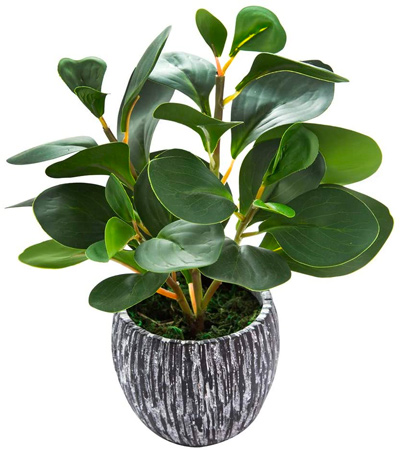 Plants always cheer up an office but not everyone has a green thumb or the patience to keep up on the watering. This faux snake plant is the best alternative to the real thing. The ultra realistic-looking plant can decorate any desk without having to worry about if there will be enough light to keep it thriving. It's the perfect size to sit on the corner of their desk to bring a little bit of nature to their workstation.
4.
Desk Picture Frame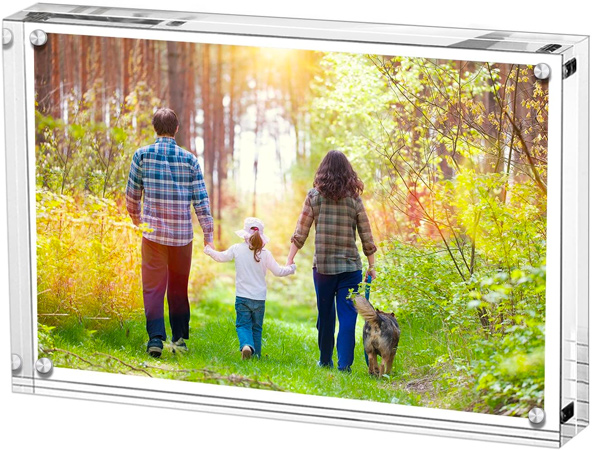 This minimalist acrylic frame will look great sitting on any desk. Made of thick, high-clarity acrylic it's made to be sturdy and durable so it won't break if knocked off the desk. The frameless design means it can hold a larger picture without taking up any extra desk space as a traditional bulky frame does. It's also double-sided so it holds twice the memories and the magnetic closure makes it easy to switch out pictures when new favorite memories happen.
5.
Desk Zen Garden

We all need a bit of Zen in our lives. Give your employee their own personal Zen garden right at their desk. A Zen garden is said to bring balance and calmness, something we can all use a little more of. This kit comes with everything they need to be more Zen, including white sand, a rake, river rocks, figurines and the black base to set it all up in. Gift the gift of positive vibes and serenity with this one.
6.
Desk Organizer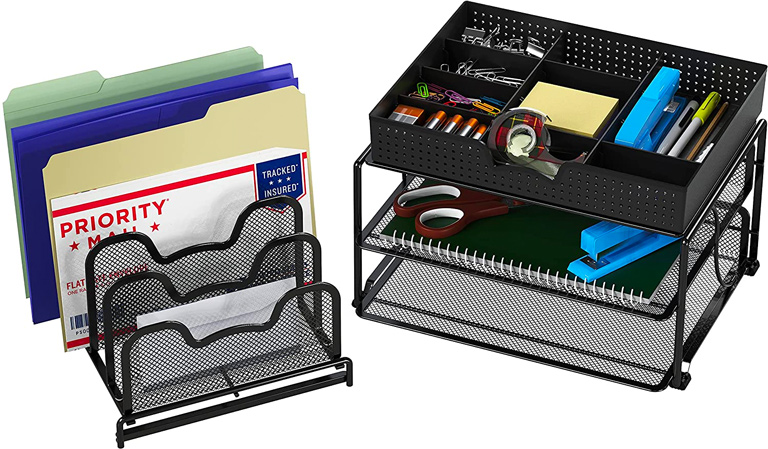 Help your employee stay organized at their desk with this space-saving organizer. This mesh metal organizer comes with a removable five stack sorter that sits on top of a sliding drawer and double try. Your employee can easily organize everything from documents and memos to miscellaneous office supplies that need to stay handy and within reach. The organizer comes in either black or silver, depending on which color best suits their desk decor. They will appreciate having the extra help to bring order to the chaos on their desk.
7.
Charging Station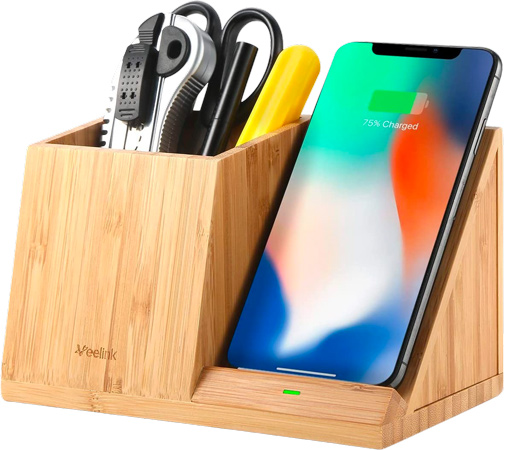 This eco-friendly desk organizer serves a dual purpose. Not only will your employee have somewhere to keep their pens easily accessible, they will also have an attractive wireless charger for their phone. The charging station holds most phones, including the largest iPhones and Samsungs. Its minimalist design is made of 100% natural bamboo so it will seamlessly blend with any decor aesthetic they have.
8.
Luxury Pen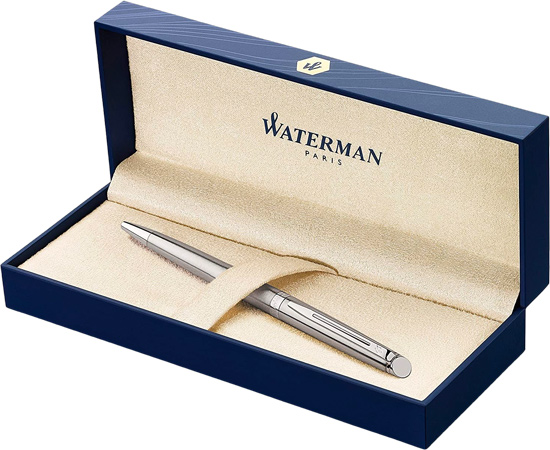 They'll never have to look for a pen again because they won't want to let this one out of their site. This elegant ballpoint pen has a slim, brushed stainless steel barrel that makes it ergonomically comfortable to write with. The quick-drying ink minimizes smudging, making it perfect for office use or signing important documents. It's available in multiple beautiful colors and comes in a high-quality gift box that makes it ready to be gifted to the lucky employee who deserves it.
9.
Leather Pen Case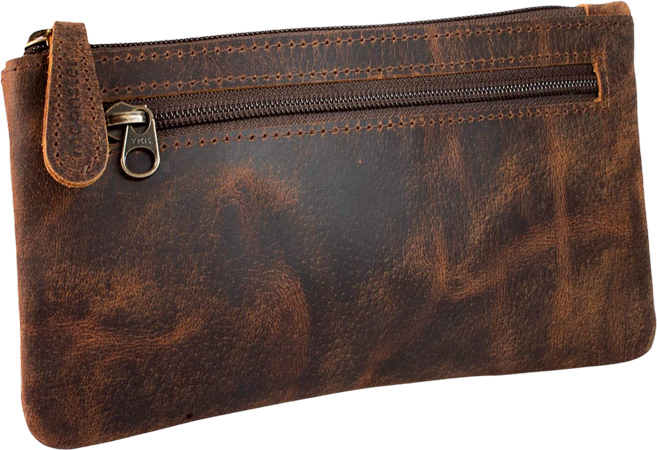 This handcrafted pencil case is perfect for the employee that likes to keep their pens, pencils and highlighters all in one place. It's made from full-grain buffalo leather so it's buttery soft to the touch and the distressed finish gives it a vintage vibe. The center compartment is split into two spacious sections to separate pens and highlighters while the outside zipper pocket is ideal for smaller items like paperclips or change. Its flat design makes it easy to fit into laptop bags, backpacks or purses so they can take their favorite pens to and from the office.
10.
Executive Portfolio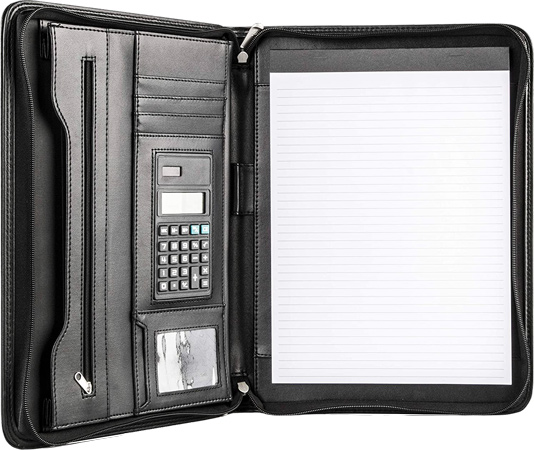 This vegan leather executive portfolio is a useful gift for your employee that wants to keep all their papers organized on the go. Not only does this portfolio hold a full notepad for taking notes in business meetings and writing task lists, it also includes a built-in solar-powered calculator, card slots for business cards, a zipper pocket to store loose papers and an open sleeve to hold a full-sized tablet. Everything an employee will need on them will easily zip up in this attractive and professional case so they'll be ready to take on the workday. If the person is an engineer, here are some more great gift ideas.
11.
Funny Mousepad
If you've got an employee with a sense of humor, they'll get a kick out of this funny Oija Board mouse mad. The mouse pad is the standard size 180x220mm and has a non-slip rubber backing to stop it from sliding while in use. The high-quality printing has been designed to be soft to the touch and not crack so it will be durable enough for long-term use. This will definitely be a conversation starter for everyone who walks by their desk.
12.
Crave Box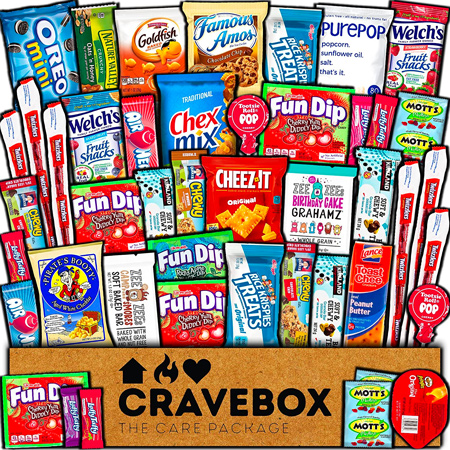 You're about to be someone's favorite person with this massive box of sugar! This Crave Box variety candy box is the perfect gift for any employee who has a sweet tooth. It comes with a mix of 45 different snacks and candies. It even comes with classics like, FunDips, Laffy Taffy and Twizzlers. It will be a great gift they can keep in their desk drawer so there will always be a personal feast within reach. Yum!
13.
Lunch Box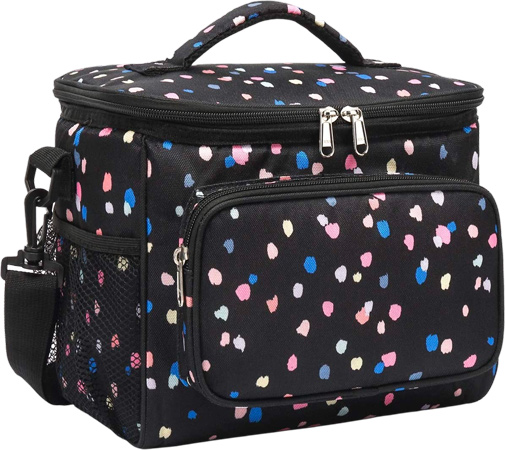 For a healthier lunch option than candy or raiding the vending machine, this unisex lunch box will be a thoughtful gift they can use every day. This lunch box comes in many different colors and designs and is made of highly durable, rip-resistant material that makes it ready to handle daily wear and tear. The insulation keeps lunches cold and fresh for up to nine hours so they won't have to keep eating wilted salads for lunch. It also comes with a detachable shoulder strap that will make transporting to and from work easy and hassle-free.
14.
Office Blanket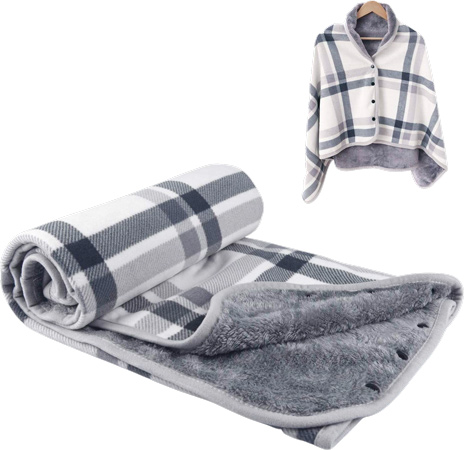 This gift is for that employee that always seems to be cold. This plush blanket not only functions as a traditional blanket they can lay over their lap but it can also be buttoned up and worn like a cardigan. It comes in six different fashionable plaid patterns and is made of super soft flannel material that is machine washable and resistant to shrinkage. It's the perfect blanket to keep by their desk so they'll never have to sit in the office shivering again.
15.
Portable Neck Fan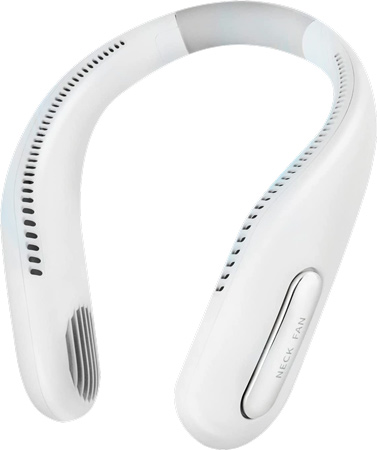 What about that employee that always seems to be hot in the office? Make them happy with this portable neck fan. This hands-free fan rests around the neck providing constant 360-degree cooling. It's made of a soft silicone material that allows it to be adjusted for a comfortable fit. At full charge, this fan can provide up to eight and half hours of temperature control and features three speed options so they can find the perfect temperature. It can also be charged right at their desk with the included USB charger. No more cranky employees because they're too hot.
16.
Mini Desk Vacuum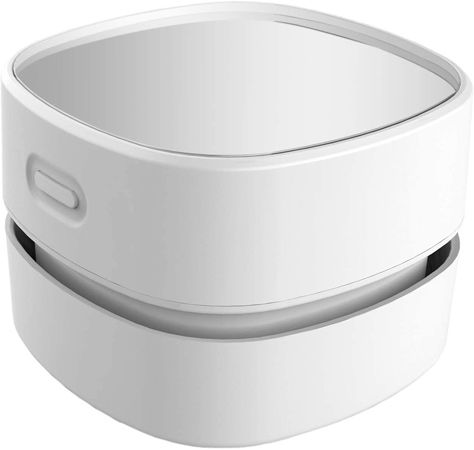 This gift will help your employee keep their workspace absolutely spotless. This tiny little cordless desk vacuum is nothing short of impressive. It runs off of two AA batteries and can last up to 90 minutes. It's great for vacuuming up scraps of paper, eraser shavings or dust that could end up getting jammed into their keyboard. It's also quiet enough that it can be used in the office without disturbing coworkers. When it's not in use it's small enough to store in a desk drawer until it's ready to clean up the next mess. It's perfect for the employee that likes to keep a clean desk.
17.
Personal Air Purifier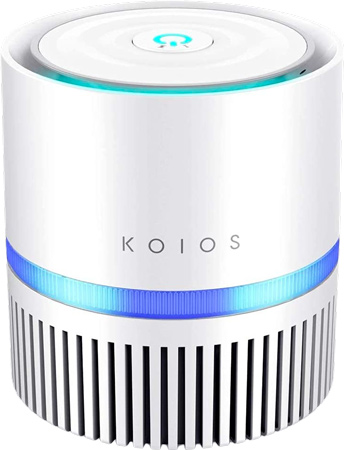 Help your employee keep the air clean around their desk with this personal air purifier by Koios. This is a great gift for your employee that suffers from allergies. It's small enough to sit on a desk but powerful enough to filter out dander, smoke, pollen and other allergens that could be lurking in the air. This filter is equipped with a three-stage filtration system that's strong enough to filter out odors in the air while still being whisper quiet so it won't cause annoying humming in the office. Your employee will appreciate the clean air they get to breathe because of this amazing gift.
18.
Unisex Backpack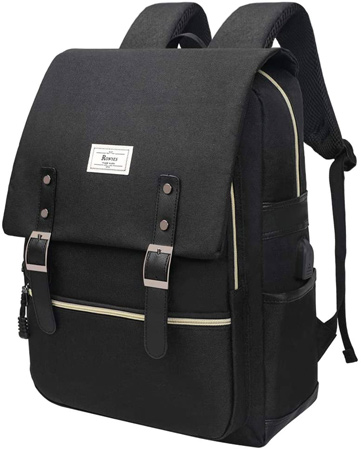 This unisex and very stylish backpack would be a welcomed gift by any employee that brings their personal computer to the office. It's made of a high-quality waterproof material to keep all the contents dry and safe when commuting. It also features padded and adjustable straps for custom fit comfort. The large compartment has enough room to hold their computer, their lunch, personal belongings, a water bottle and still leaves room for whatever else they like to bring with them when they leave the house.
19.
Relaxing Candle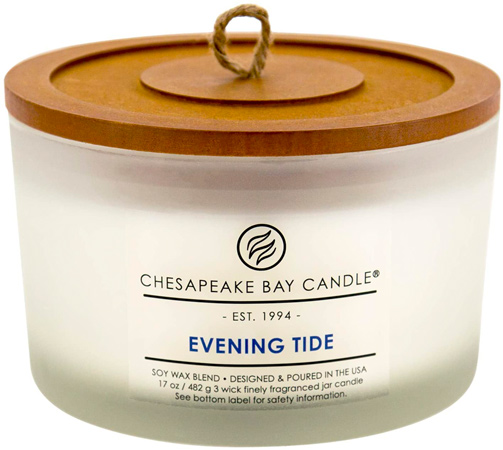 You can never go wrong gifting a beautifully scented candle. This three-wick candle by Chesapeake Bay is scented with all-natural lavender and sea salt essential oils. Having multiple wicks allows it to burn hotter which throws a stronger scent and with a 24 hour burn time, it will fill the air, either at the office or at home, with the relaxing scent of lavender. It's perfect for unwinding after the big project they just completed at work. A relaxing candle makes a wonderful gift for mom or anyone else you care about.
20.
Posture Corrector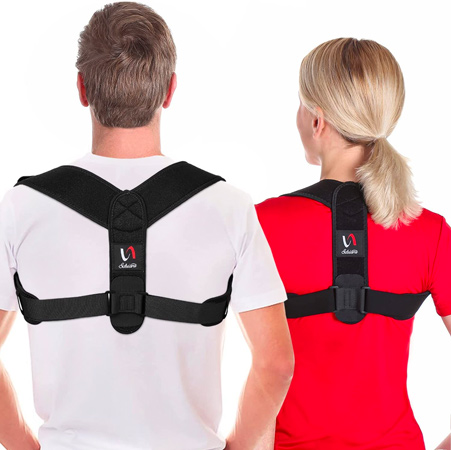 Most of us have terrible posture while sitting at our desks. This posture corrector will save your employee from nagging back and neck pain while they work. The discreet brace can be worn under clothes so no one will even know they are wearing it. It's also adjustable and breathable so it's suitable for all-day wear. Better posture will give them a happier, pain-free day both at the office and at home.
21.
Memory Foam Seat Cushion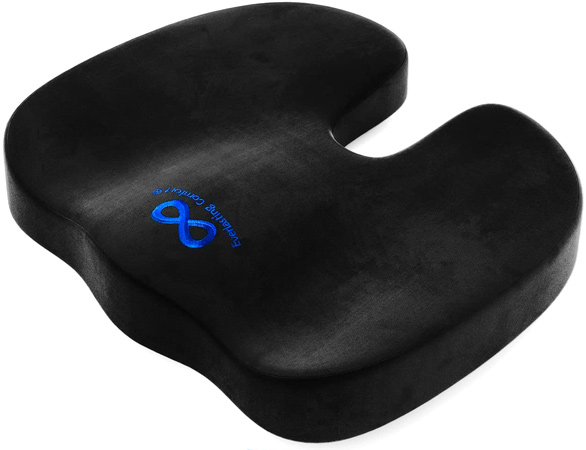 Help your employee be more comfortable with this high-quality seat cushion. The cushion is made of 100% pure memory foam that reacts to body heat and the unique "U" shape cutout cradles the coccyx so it's not pressing against hard surfaces. This results in less pressure on the tailbone and relief from back pain caused by sitting for long periods of time. It's not only great to use in the office but it can also be used in the car or for air travel.
22.
Stress Balls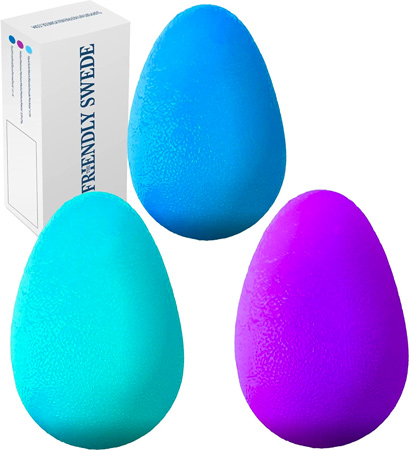 What employee couldn't use a bit of stress relief? These stress balls by The Friendly Swede aren't like the typical freebies (aka, junk) you get at business conventions. These durable stress relievers are shaped like an egg for a more comfortable grip and they come in a set of three, each with a different level of resistance. Not only are they good for stress relief but they're also useful for preventing tension and alleviating joint pain from typing and other desk work.
23.
Office Hype Button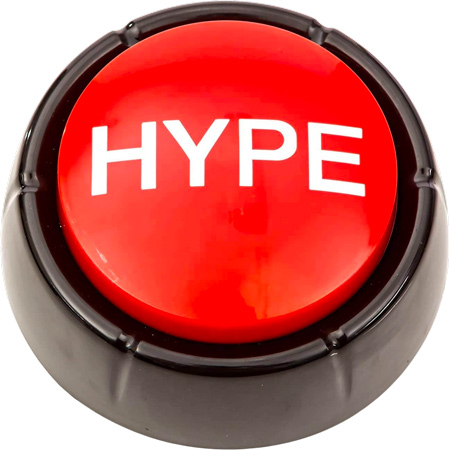 Get the office pumped with this hilarious hype button. This battery-operated button is always at the ready to shake up the office after the post-lunch sinking spell. Just press the button when needed and it sounds off with the hip hop air horn. Your employee will get a kick out of it when you gift them this fun little gift.
24.
Colored Sharpies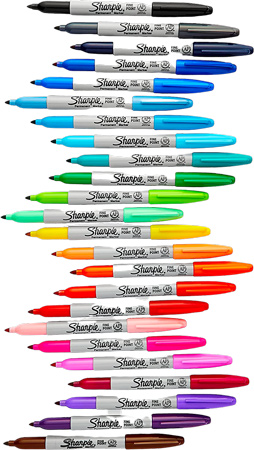 Is there anything better than a brand new Sharpie? Yeah, 24 of them in a rainbow of colors! This set of fine point Sharpies comes in an array of vibrant colors like Ultra Violet, Optic Orange, Electric Pink, Techno Blue and tons more. I don't think I need to sell you on how awesome Sharpies are. Everyone loves these versatile permeant markers and so will your employee.
25.
Stylish Desk Clock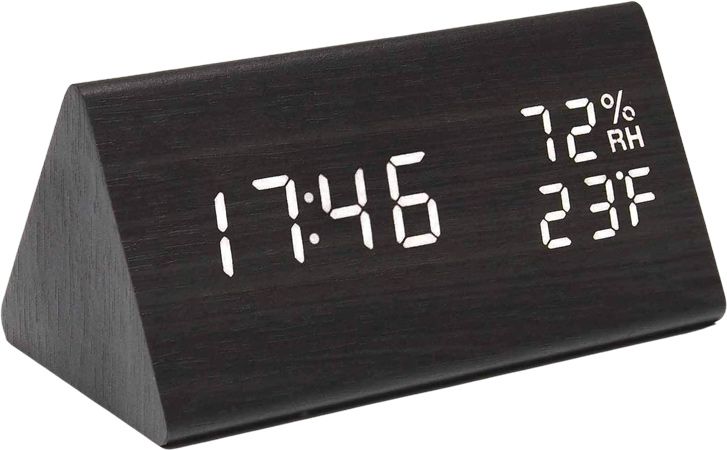 This minimalist digital alarm clock is a gift that will provide style and functionality to any desk. The black wood design makes it a more upscale option than traditional, boring desk clocks. The large LED display makes seeing the time easy at a quick glance and the adjustable brightness levels make it user-friendly in lower light conditions. It also tracks humidity and temperature and has the option to set three different alarms. This is a clock any employee would be happy to display on their desk.
26.
Water Bottle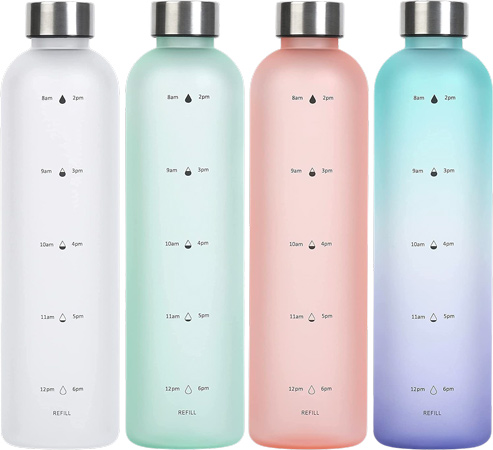 This water bottle makes a great gift your employee can use at home, the gym and the office. The clever design with water level markers motivates and encourages more frequent water consumption. The 32-ounce bottle is made of a beautiful frosted BPA-free plastic and comes in four different shades, including, white, green, pink, and a chic green and purple gradient. It's the perfect companion to keep your employee healthy and hydrated throughout the day.
Related Posts