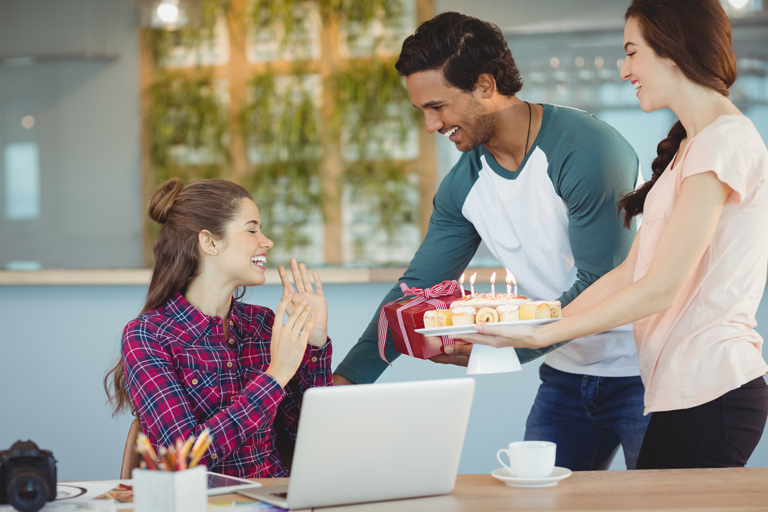 You spend all day with your coworkers and you know them well. Though when it comes time to shop for the perfect gift, all of sudden you feel like you don't know anything about them. What do you get for the person you work with that they'll actually use?
This list of 30 gift ideas for your coworkers will help you choose a gift that tells them you pay attention to who they are and what they like. These awesome gifts are things that will make their life easier, more productive and fun both at home and at work.
1.
Travel Coffee Mug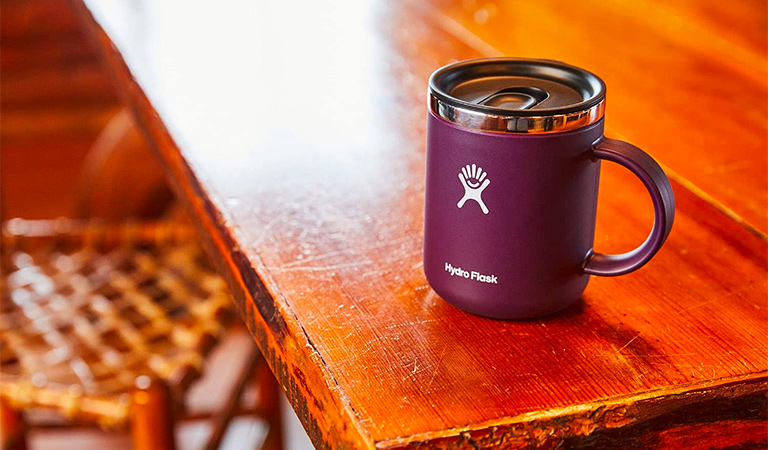 Give your coworker the gift of patience… because they've had their coffee. This travel coffee mug comes in nine different color variations and three different sizes. The professional-grade stainless steel construction with TempShield insulation will keep the contents hot or cold for hours. It's perfect for the commute to and from the office due to the splash-resistant cap. It's a beautifully designed travel mug that will get their day started right, all because of you.
2.
Funny Coffee Mug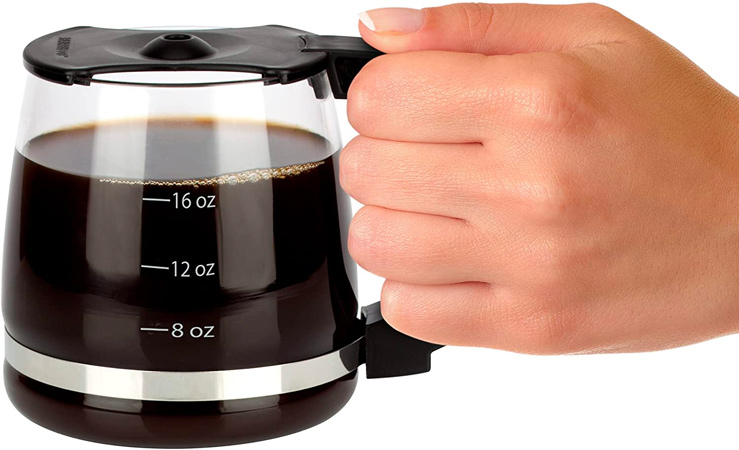 For a coffee mug they can use in the office, this hilarious mug will be sure to draw some attention. This is the perfect gift for that coworker that seems to live by the coffee machine. It holds a huge 20 ounces of coffee and is shaped like a traditional coffee pot that comes from straight the maker. Everyone will do a double-take when your coworker is drinking out of this clever mug.
3.
Executive Business Portfolio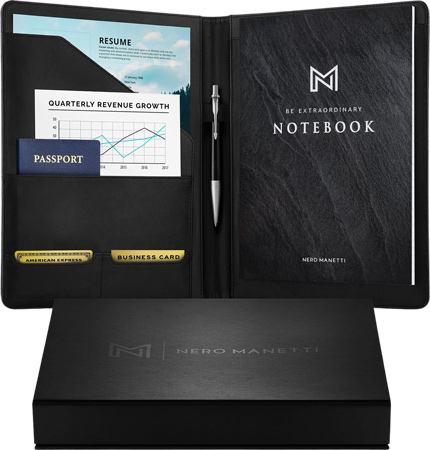 Make sure your coworker is prepared for the day with this vegan leather business portfolio. This portfolio features four inside pockets with ample space to store files, documents and notepads. The unique flip function design allows for the front cover to be folded behind the back for note-taking on a flat surface. There's also space to hold business cards and a few pens. Your coworker will put their best foot forward in every meeting when they come prepared with this. This would also make an excellent gift for your boss.
4.
Sleek White Pen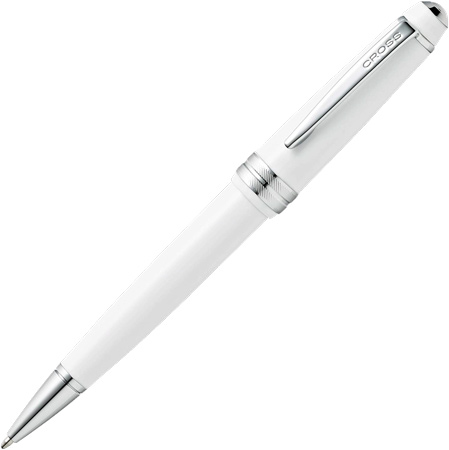 This gorgeous ballpoint pen by Cross Bailey will become the only pen they reach for in the office. The glossy white resin body with polished chrome accents gives this pen a true look of luxury. The writing nib retracts via a twist-action on the permanently attached cap. They'll never have to worry about losing a pen cap again. The pen is beautifully presented in a gift box so it's ready to be wrapped and gifted to your favorite coworker. They'll probably use it to write a thank you note for such a lovely gift.
5.
Slim Pen Case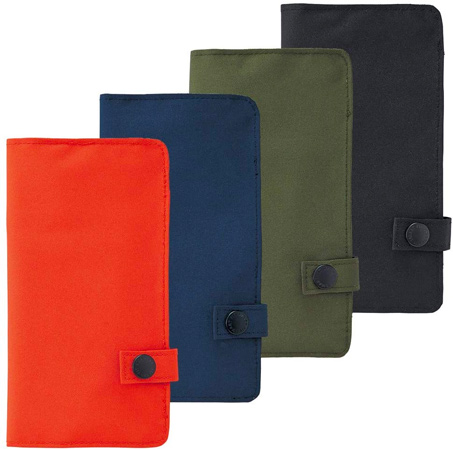 With this pen organizer case your coworker won't have to go rummaging through their bag or desk to find all their pens and highlighters. Now they can keep them all organized and within quick reach. The case, which comes in four colors, is designed to be easily slipped into a jacket pocket or side pocket of a bag. It distributes the bulk of pens evenly so it takes up less room than loose pens and pencils. The clever design also allows it to stand up on its own to use as a pen pod on their desk.
6.
Beautiful Writing Notebooks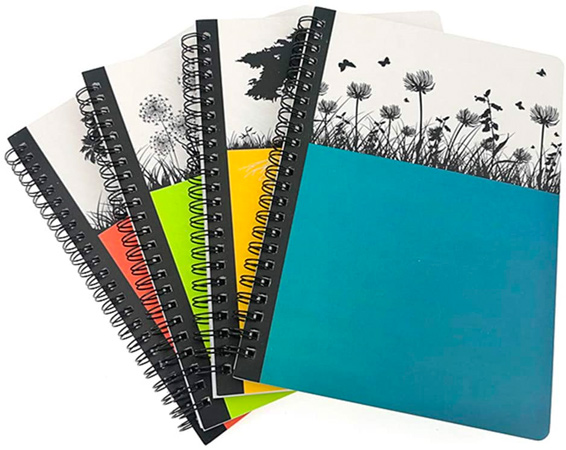 This four-pack of A5 spiral notebooks is a great gift idea for the old-school list maker. Sure, we can take notes and make lists on our devices, but there's something so satisfying about writing something on paper and crossing it off. These notebooks with their colorful covers and nature-inspired designs will be an appreciated gesture that your coworker will love.
7.
Extreme Minimalist Backpack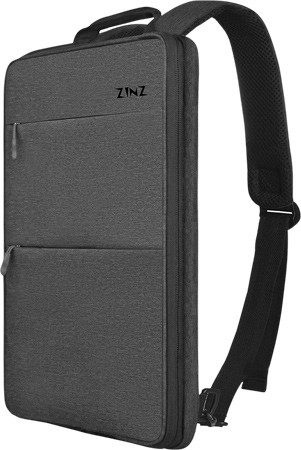 For your coworker that truly understands what it means to embrace minimalism and travel light, this laptop backpack is the perfect gift. The backpack holds a full-sized laptop and has enough room for just the essentials, like wallet, keys, phone and pens. Though for the times that call for a little extra packing space, this unique backpack expands to the size of a regular daypack. It's the perfect laptop bag for the coworker that travels a lot because it will slip right under an airline seat so there's no need to fight for overhead space.
8.
Leather Card Wallet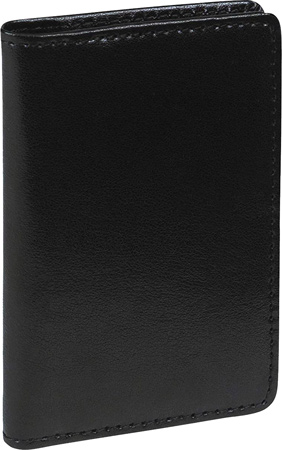 Give your coworker a classier way to carry their business cards than shoving them in their pockets or bag. Make sure their cards stay crisp and professional with this leather business card wallet. The wallet is made in smooth black leather with subtle topstitching. It holds 25 business cards but still stays slim enough to slip into a shirt or pants pocket. Next time someone asks for their card they'll be ready. This stylish wallet is sure to be a hit with anyone, including your boyfriend.
9.
Modern Card Holder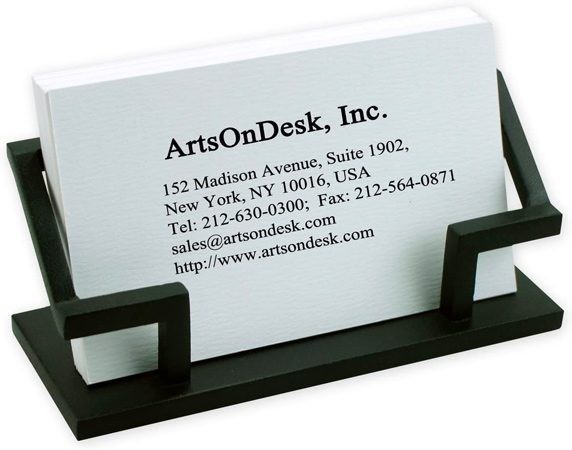 For a better way to display their business cards on their desk, get your coworker this modern cardholder. Made of solid, black stainless steel with a geometric design, it is a work of art that shows off their taste and attention to detail for the finer things. It holds 50 standard-sized cards and is very heavy and sturdy so it won't easily be knocked off a desk like traditional, substandard holders. Their desk will get a facelift with this gift.
10.
Desk Organizer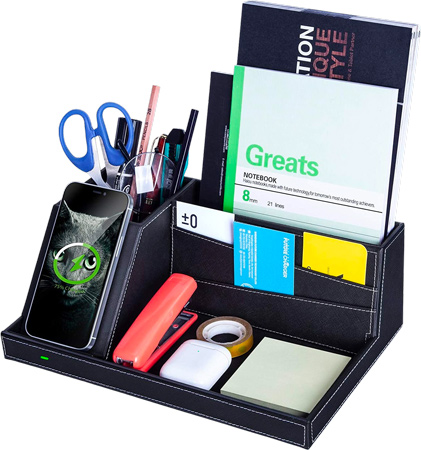 Help your coworker organize their workspace with this multifunctional organizer and charging station. Made in black vegan leather with contrasting white stitching, it has a modern look that will effortlessly blend with their desk decor. It has enough room for pens, file folders, business cards and even has a built-in wireless phone charger. Help your coworker create a more productive work environment by getting them organized.
11.
Organization Label Maker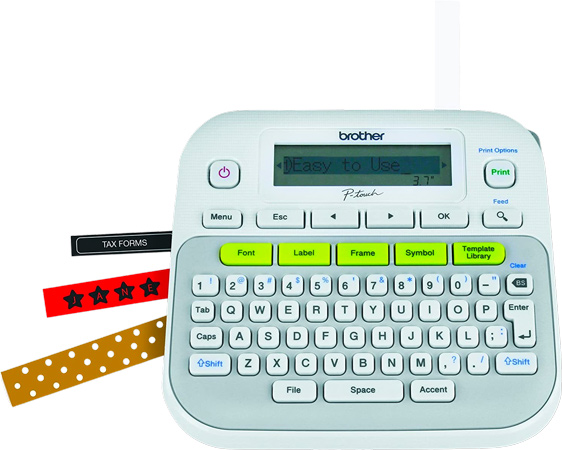 If you want to help your coworker take their organization to a whole new level, this personal label maker is the gift to do it. Making labels with this desktop machine is as easy as typing and pressing print. No need to connect to confusing apps. Whether they're using it at the office or using it at home, this thing is addictive. Don't be surprised if the next time you open the office refrigerator everything is labeled.
12.
Artful Phone Holder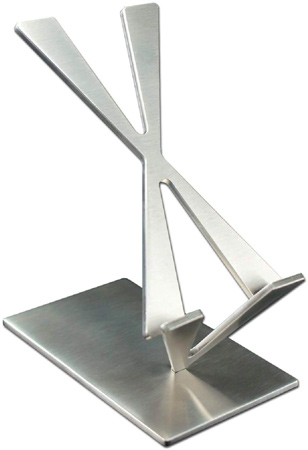 If your coworker doesn't like a lot of clutter on their desk but appreciates having their phone on a holder for charging or hands-free calling, this unique gift will definitely be a pleaser. This phone holder is made of a satin finish stainless steel and is designed to be heavy enough for easy typing without it tipping over or moving. When it's not in use it's beautifully designed in a way that it looks like a piece of minimalist desk art.
13.
Paper Clip Holder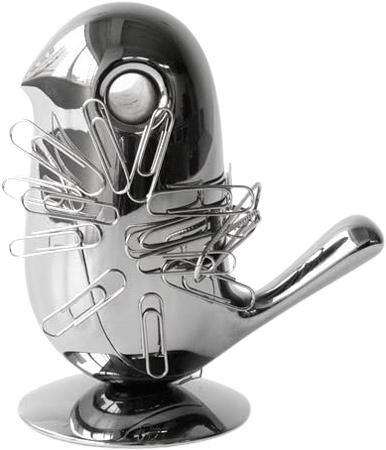 This useful piece of desk art is a fun way for your coworker to store their metal paperclips. Constructed in chrome-plated Zamak, one of the hardest metal alloys, it is made to last a lifetime. The weight of this solid piece means it won't tip over when they are reaching for a paperclip. It's not only a useful piece of desk gear though, this is a modern piece of art that will look great sitting on their desk.
14.
Leather Mouse Pad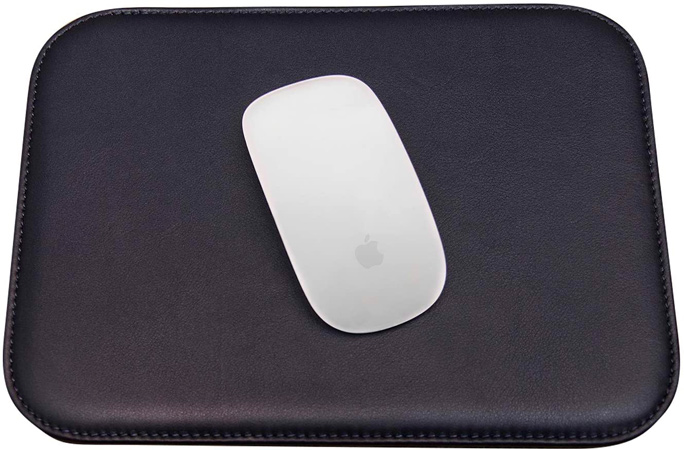 This high-end leather mouse pad is a functional and elegant accessory for your coworker's desk. Made of 100% Italian leather with soft inner padding, it's the perfect companion for any computer mouse. The smooth leather allows for easy gliding and the anti-slip bottom keeps it from moving around. This will definitely class up their desk.
15.
Modern Magnetic Board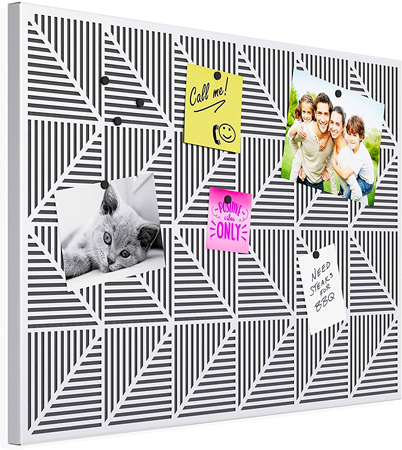 This modern magnetic work board would look great hung at home or in the office. Most magnetic boards are plain and lack design but this one elevates the look of an office without being intrusive. It features a unique double-layer construction with a perforated metal front. The front can be used with any standard magnets while traditional pushpins can be used in-between the perforations to reach the cork-board backing. It's two boards in one and will look great hung on the wall in either the black or white option it comes in.
16.
Lumbar Support Pillow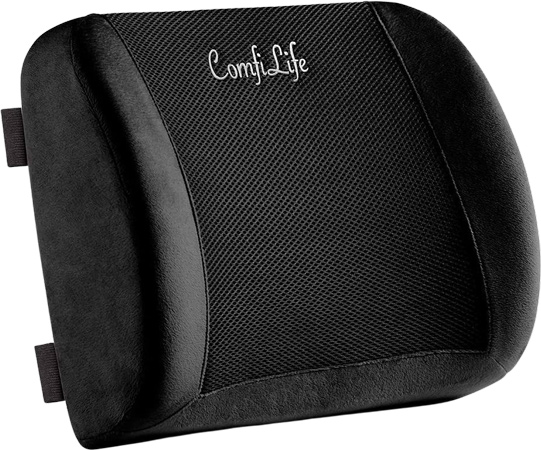 Help your coworker be more comfortable at work with this lumbar support pillow. The pillow is designed with high-density memory foam for a custom contoured fit and has a 3D mesh cover for cooling and breathability. It won't cause a sweaty back, just better posture and relief on their spine from long periods of sitting at their desk or in the car.
17.
Heated Foot Massager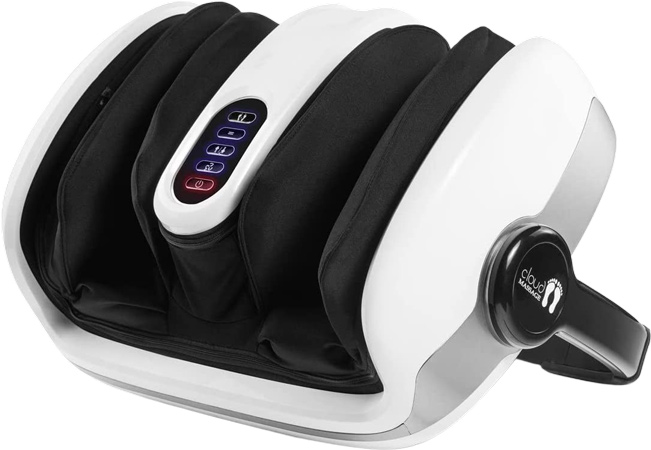 This heated shiatsu foot and leg massager is the ultimate gift for the coworker that has to be on their feet all day. The deep kneading action helps improve blood flow, reduce inflammation and provide pain relief for tired muscles. It has five mode settings, including heat therapy and a quiet mode so it can be used without disturbing anyone around. It's easily transported from home to the office and can fit discreetly under their desk for a moment of blissful relaxation on a break from their busy day. If you see them asleep at their desk, you'll know why.
18.
Fit Step Counter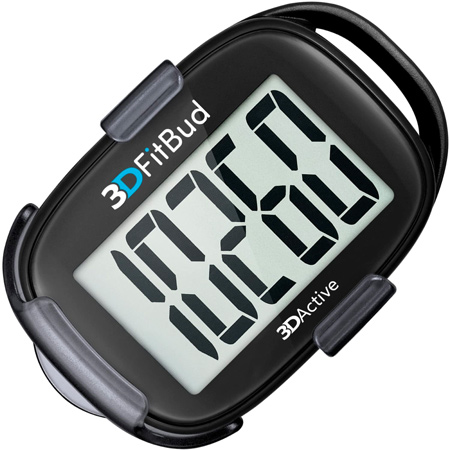 For the coworker that wants to get more steps in throughout the day, this simple to use pedometer will help them keep pushing to hit their step goals. There's no need to connect to any apps or external technology, just clip it on a belt or bag and start walking. This will help encourage them to take the stairs or park at the back of the lot. It's the gift of better health.
19.
Better Posture Corrector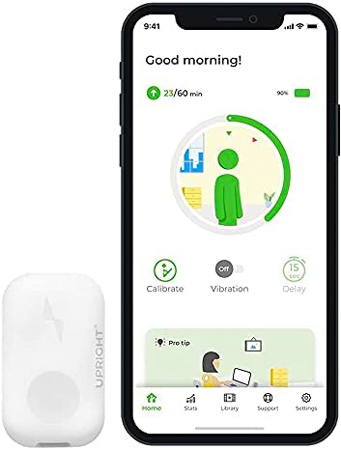 This ingenious gift will be a constant reminder for your coworker to improve their posture while sitting at their desk. Bad posture contributes to muscle fatigue, back and neck pain and poor blood circulation. Wearing this discreet sensor will vibrate every time they slouch to remind them to adjust their posture. Progress can even be tracked via the app. If your coworker suffers with back pain, this gift will help them live a healthier and happier life.
20.
Desk Gumball Machine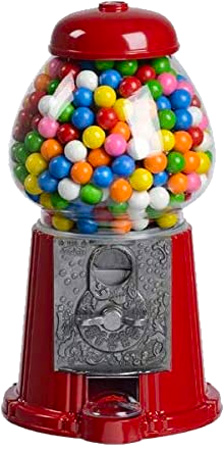 Give your coworker something to smile about every time they sit at their desk. This vintage-inspired personal gumball machine is reminiscent of the ones we all remember from our childhood. It's small enough to fit on the corner of their desk and makes a great icebreaker for the office. If gumballs aren't their vice, it can also be filled with M&Ms or other small sweets.
21.
Mini Crystal Vase
For some classy desk decor, this luxury crystal vase is perfect for the coworker that likes to have fresh flowers on hand to brighten up their workspace. The vase, by Waterford, is made of 100% crystal that is cut with a diamond and wedge detail to reflect light. It's only six inches tall so it takes up next to no room but it's still impressive enough to make a statement. This is a special gift for a special coworker. If you are on the hunt for something beautiful to your beloving wife, this vase will sure be a perfect gift.
22.
Mini Succulent Pots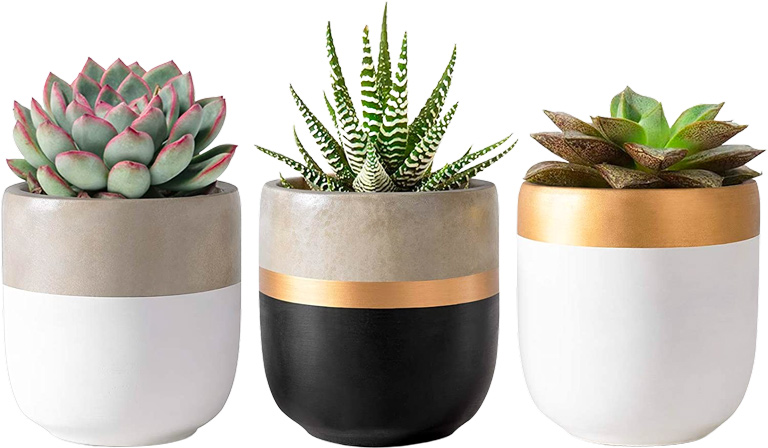 For the coworker with a green thumb, these three, trendy succulent pots are the perfect size for their desk. Made of cement and accented in white, black and gold paint, these pots would look great all together as a trio, or used individually. Just add your favorite succulents and give them a gift that will add life to their workspace.
23.
Mirrored Desk Clock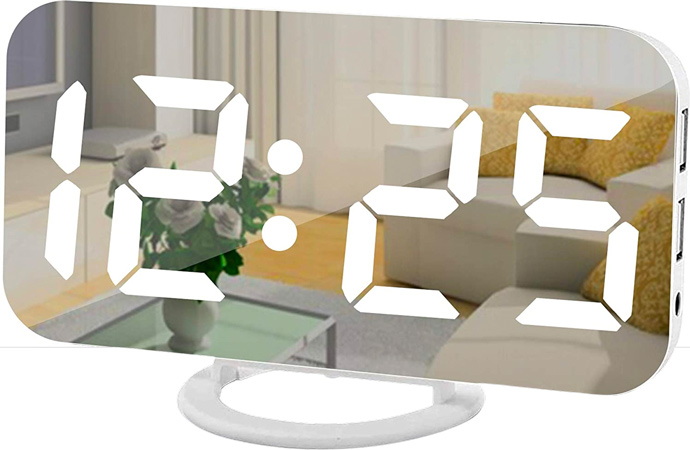 This stylish desk clock with easy read numbers and modern mirror display will help your coworker stay on task. The clock also features dual USB charging ports so it doubles up as a charging station for their phone or tablet. Your coworker will never be late for another meeting again.
24.
Smart Picture Frame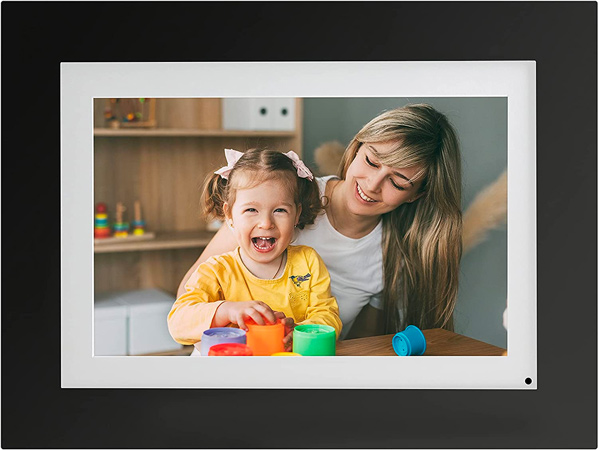 If your coworker likes to keep pictures on their desk, this smart picture frame will display thousands of their favorite memories without over cluttering their workspace. The classic black frame will compliment any decor and loading the pictures can be done straight from Google Photos or other common photo apps. They can even share pictures to someone else's frame. The frame comes in either an eight-inch or ten-inch option. Whether they use it at home or in the office, this frame will be a gift they'll love to have.
25.
Portable Desk Fan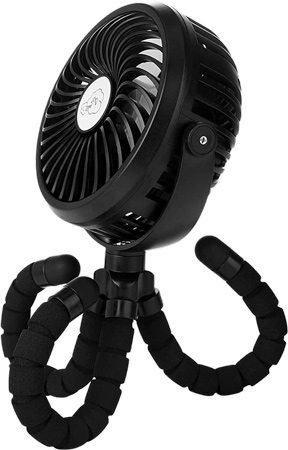 Help your coworkers keep their cool in the office with this portable desk fan. This little battery-operated fan stands on flexible tripod legs so it can either attach to a light stand or be set on their desk. It has three-speed settings and lasts up to ten hours before needing to be recharged via the included USB cable. It's a cool gift.
26.
Leather Key Wallet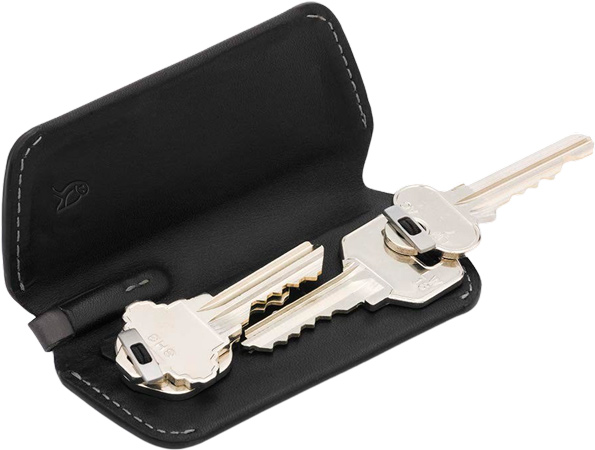 This slim leather key wallet is a classy way for your coworker to carry their keys. The wallet comes in five different color options, each made of environmentally certified genuine leather. The key organizer holds up to eight keys. Unlike a traditional keychain that can be bulky, the design of this bifold carrier keeps the keys stacked so it stays compact enough to discreetly slip into a small pocket. The metal snap closure keeps the keys in place and the included ring provides space to add a car key or fob.
27.
Cooling Wine Tote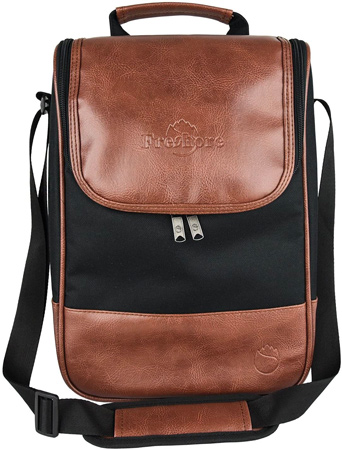 Give your coworker a couple of bottles of wine in the best way possible with this wine tote. The insulated bag holds two bottles of wine and has a dedicated mesh pocket for a wine opener. The bag features a two-way zipper for easy opening and is accented in contrasting vegan leather. They can reuse it for picnics or the next time they want to bring wine to the party.
28.
Hangover Prevention Drops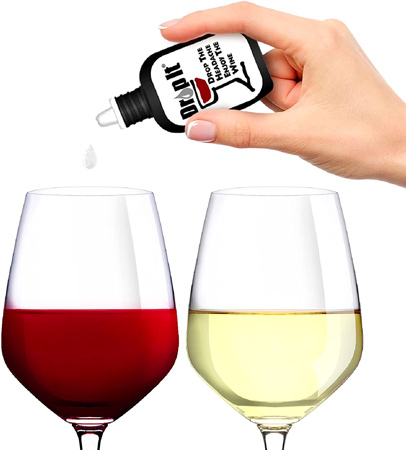 Make sure your coworker always shows up to the office ready to take on the day. If your coworker loves wine but doesn't love the repercussions the next morning, these amazing wine drops will be very much appreciated. These all-natural drops can be added to any wine to reduce both the sulfites and tannins, which are what cause hangovers. Gift this with their favorite bottle and they will thank you for it, especially the next morning.
29.
Self-Cleaning Water Bottle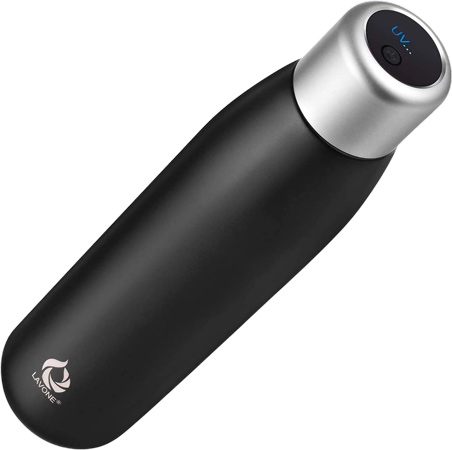 This water bottle will not only help keep your coworker hydrated all day long, it also helps purify the water with a special UV light. The 18-ounce bottle features double-walled insulation to keep water cold for hours at a time. The best part of this bottle though is it's actually self-cleaning. The UV light automatically activates every two hours to clean the bottle while it's full so there's no need to wash it every day. It's the perfect bottle to leave in the office to always have refreshing, great-tasting water ready to go.
30.
Bento Lunch Box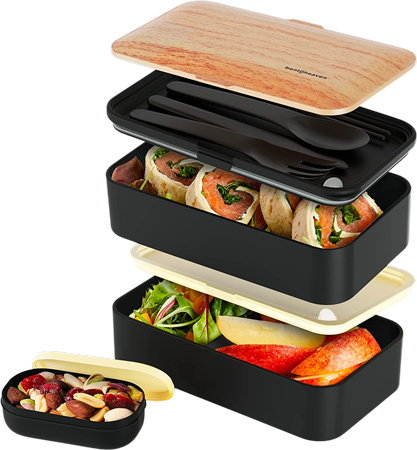 Give your coworker a stylish way to bring their lunch to work with this layered bento lunch box. It comes in eight different color variations, including a very cool black and faux wood design. The lunch box is divided into two food compartments that hold plenty of sustenance to get them through the day. The lid also houses built-in cutlery. It's microwave and dishwasher safe so it's the perfect low-maintenance lunch box to keep your coworker fed at the office. No more hangry coworkers.
Related Posts