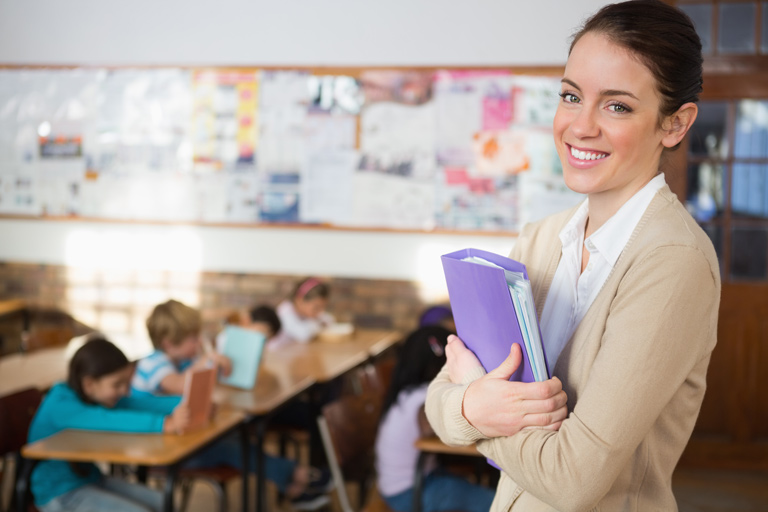 Teachers and educators work hard to share their knowledge. So, the next time you attend a parents evening or a school function, why not sure your teacher how much you appreciate all that they do. A thoughtful gift that can be used, worn, or kept on a desk as a reminder will be a perfect way to say thanks. Apples and owls are synonymous with education so a gift using these motifs can be extra special and personal. Choose from some of these awesome ideas and make your teacher's day.
1.
Red Apple Paperweight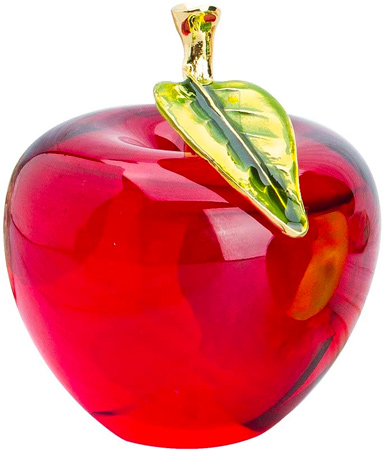 Give this delightful red apple crystal paperweight as a stunning gift for any teacher. It can sit neatly on the desk and keep important documents in place as well as making a lovely decorative ornament. The deep red colored crystal is polished to a high shine and topped with a green and gold apple stem and leaf. The gorgeous crystal comes in a fabulous satin lined presentation box and will make a delightful gift that can be used and admired.
2.
Rolling Storage Cart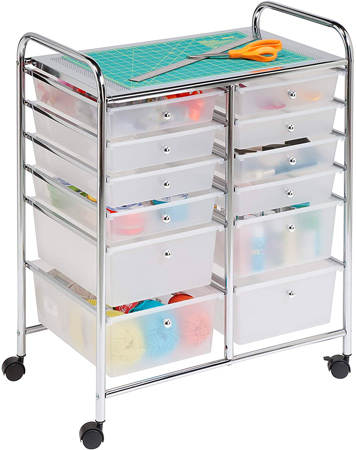 Keep all necessary teaching supplies at hand with this handy rolling storage cart. Load it up with paper, writing implements, and craft supplies to keep items stored safely. Easily move form classroom to classroom with easy to move, smooth glide casters. The cart comes with different sized storage boxes that can hold any needed items, and the lightweight cart can be locked into place using the handy wheel brakes. Can be used to carry educational essential for science, English, or mathematics classes.
3.
Colored Paperclips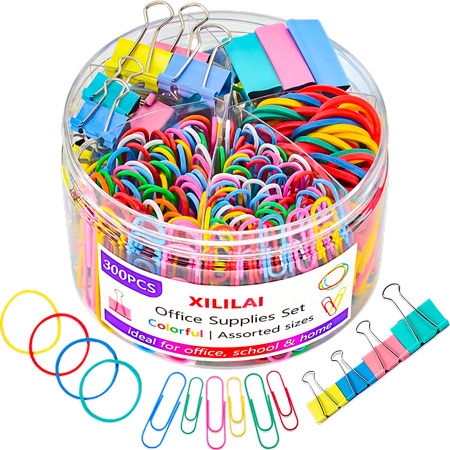 Use these colorful paperclips to keep track of paperwork or important documents. This useful set of binder clips contains elastic bands, bulldog clips, and different sized paperclips to keep forms, files, or booklets securely fastened. Help you teacher show off their creative side with this fun gift that also has a ton of practical uses. Use at school or at home and make a great little gift or thank you token for a teacher. Everything comes packed together in a lightweight plastic container for easy storage and retrieval.
4.
Set of Mini Plant Pots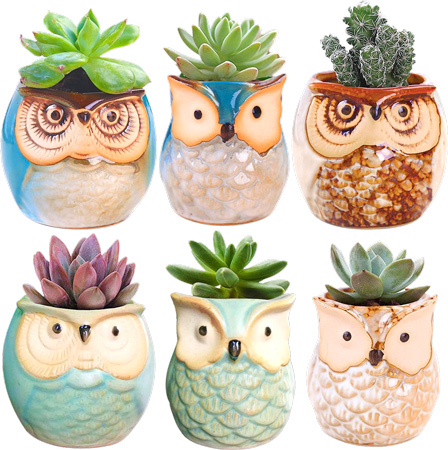 These delightful tiny plant pots are each individually crafted to represent a different type of owl. Teachers and educators will love using these ceramic glazed pots to brighten up their home or classroom. They will look great on any desk or window sill, and these unique plant pots can be used to hold small cactus plants or succulents. Finished with a hardwearing glaze, these plants will not fade or discolor from use and offer excellent all-weather durability. Show off ferns, moss, or any other small plants with these elegant pots.
5.
Patterned Notepads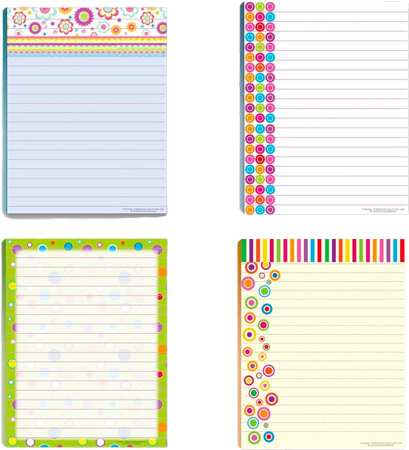 Teachers need to write down information and take notes much more than the average person, so why not make it fun with these highly patterned notebooks? Jot down lesson plans, or write down memorable dates on these colorful and cheerful notepads. Each one features a different design and they will make a great gift for a teacher. Use the notepads daily for letter writing or to sketch out new ideas and enjoy the bright and lively patterns. These notepads will be great for everyday use and will come in handy for anyone working in a school or college.
6.
Ergonomic Foot Rest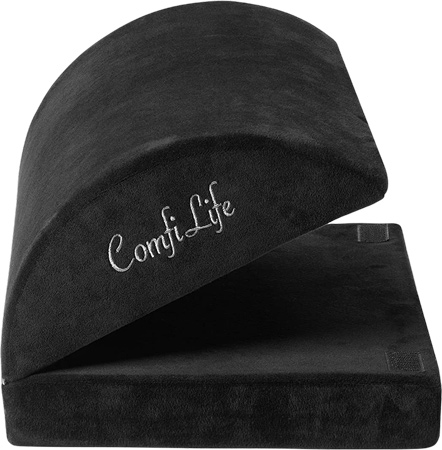 Long periods sitting at a desk can cause aches and pains in the legs, back, and feet. This ergonomic foot rest has been designed to be placed directly below a desk and gently cushion the feet. The elevated position can help counteract problems in the knees or hip and relieve sciatic pain. Made from high density memory foam the foot rest is lightweight and comfortable, and will offer firm support when sitting at a desk or table. It can be used at work or at home and will keep the circulation moving properly with its easy and convenient height adjustment.
7.
Owl Pen Holder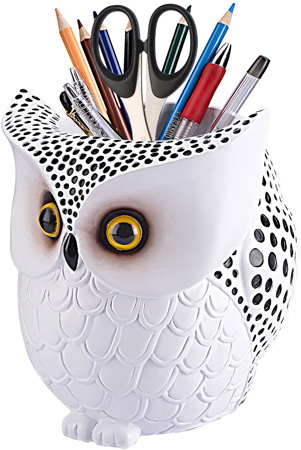 This exquisitely crafted white resin pen holder is made in the style of a wise old owl with a high level of detail. It will make a unique gift for teachers of any subject, and it will look amazing perched on the edge of a classroom desk. The monochromatic color effect means that it will match any décor and along with making a lovely ornamental piece, the owl can be used to keep pens, pencils and other writing tool in easy reach. It will make a super present for any teacher who is dedicated to education.
8.
Acrylic Cell Phone Stand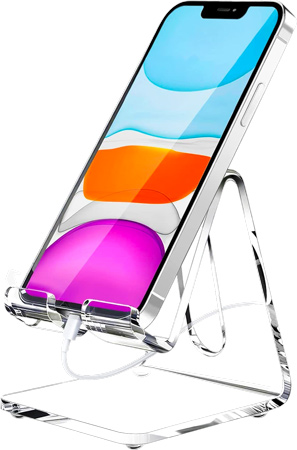 Stand your cell phone securely on the desk for easy viewing and access with this contemporary acrylic stand. Suitable for many different makes and models of cell phone this stand can be used to hold your phone safely, or charging while teaching a class. Lightweight and durable it can be used to steady the phone while texting, playing games, or taking video calls. The sleek edges and anti-slip pads prevent any scuffs or scratches, and the ergonomic stand design helps to keep the phone at eye level for strain free operation.
9.
Monitor Mount Document Clip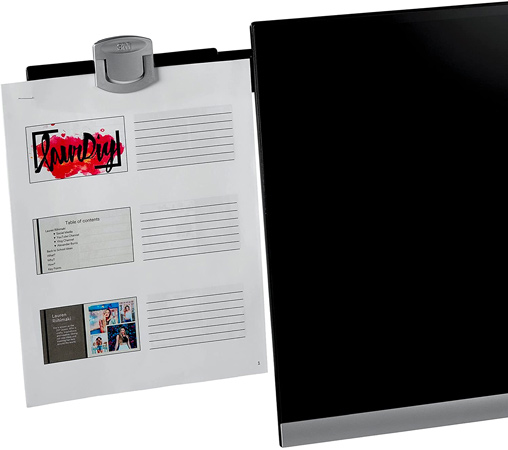 Working at a laptop and searching through documents can be a pain, so keep necessary paperwork easily at hand with this handy monitor mount document clip. Attach it to any laptop or computer monitor and keep items easily visible. Great for keeping things in order while taking notes or copying down information. This clip can be attached and adjusted to any angle to make thing easy to read. It can hold multiple sheets of paper including flyers, or booklets, and is small enough to slip into a drawer or bag when not in use.
10.
Teacher's Lesson Planner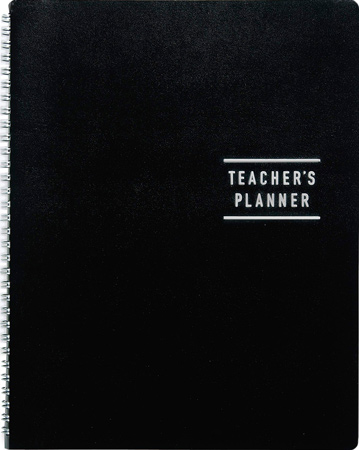 Easily keep track of lessons, grading schedules, or daily attendance with this spiral bound teacher's planner. Pages are printed with useful charts to track lessons and the curriculum across the entire school year. This practical planner includes spaces for seating charts, notes, and student grades. It will make a great gift for busy teachers who need to stay organized and remain on schedule. Keep the planner in a desk or bag and use it as a daily reminder for important tasks or duties.
11.
Lightweight Scarf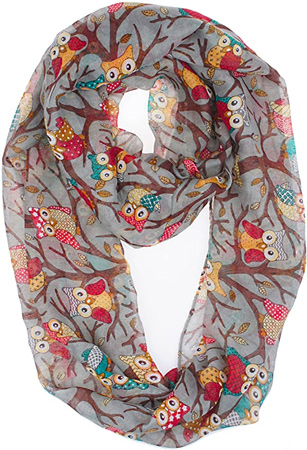 Stop the winter winds ad cold weather causing a chill with this versatile and lightweight lady's scarf. This garment will make a lovely personal gift for a female teacher and it can be used as a wrap or a shawl as needed. Made from durable viscose, the soft yet lightweight material means that this scarf is suitable for use all year round. It will look great when paired with an overcoat or when worn as a summer accessory. Give this as a wearable gift to show appreciation to your children's teacher.
12.
Owl Glitter Cup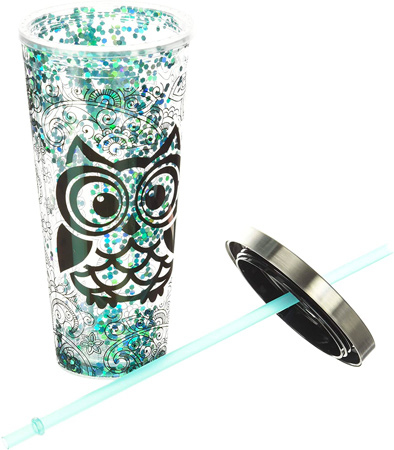 Make a super gift for an art or languages teacher with this large glitter cup. Perfect for carrying water or a refreshing drink of juice between classrooms, the sturdy lid snaps tight to prevent any leaks or spills. Decorated with a glittering owl motif this cup can be used to keep drinks cool during the school or college day and is easy to clean and dry. Take it between lessons, or use it in the car when driving to and from school. The eye-catching design makes this a cool gift for trendy teachers or art scholars.
13.
Soft Throw Blanket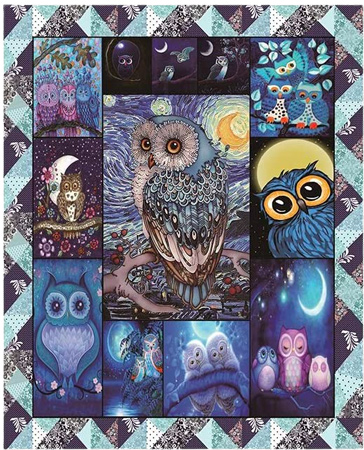 Prevent drafts and chills blowing through the classroom with this large warm and soft blanket. Place it across legs to keep in the warmth or throw it over the back of a chair until it is needed. The blanket is large but lightweight making it easy to roll up and transport in the car, or take along on school trips. Use it as a picnic blanket or wrap up warm and toasty on the couch while watching TV. Teachers who know the connection between owls and education will truly appreciate this thoughtful and useful present.
14.
Handmade Wooden Bookmarks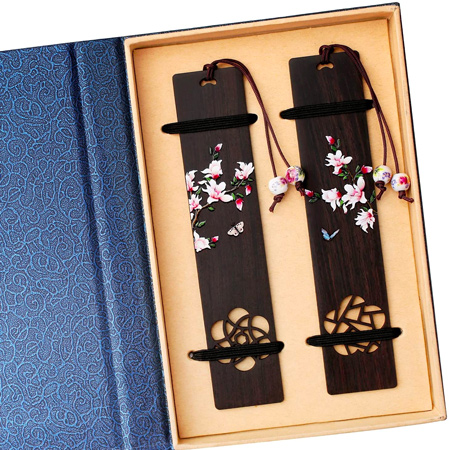 For a truly thoughtful gift, these handmade wooden bookmarks will make a fantastic present for teachers and bookworms alike. Made from natural sandalwood with clearly drawn and highly detailed designs, these patterned bookmarks are vivid and elegant. The strong, high-density wood will not bend or warp from use and each bookmark is decorated with delicate porcelain beads. These beautiful bookmarks come in a patterned presentation box and will make a perfect gift for a teacher or a book lover on any special occasion.
15.
LED Desk Lamp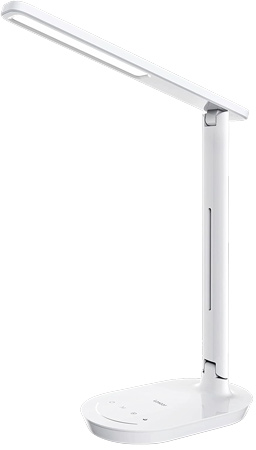 Shine a light on paperwork or illuminate craft projects with this flexible and versatile desk lamp. Also doubles as a charging port to keep phones and mobile devices on full battery, and the lamp comes with four different color modes. Adjust the brightness levels to suit, or set the timer so that the lamp comes on automatically when it is needed. Great for reading, working, or studying, this lamp can be used at work or at home for any number of tasks, and reduces eye-strain with its flicker-free glow. The lamp can be folded up and will fit in a bag to take and use anywhere.
16.
Laptop Backpack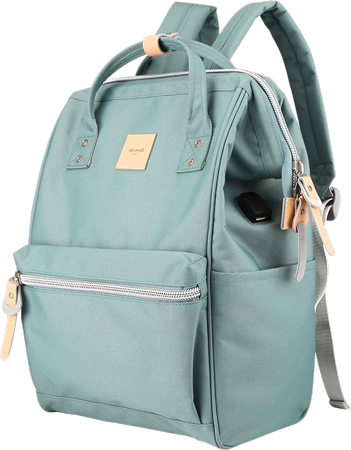 This versatile laptop backpack comes in a huge selection of colors and is suitable for both men and women. It will be a fabulous gift for busy teachers and the bag included different compartments for a laptop, books, and other items. A built-in portable USB port keeps mobile devices charged and the bag is made from tough and flexible waterproof canvas. Use the convenient handle or shoulder straps to carry the bag anywhere. Sturdy zips and fasteners will keep personal items safe, and the reinforced steel frame maintains the bag's shape and enhances its protective qualities.
17.
Glencairn Whiskey Glass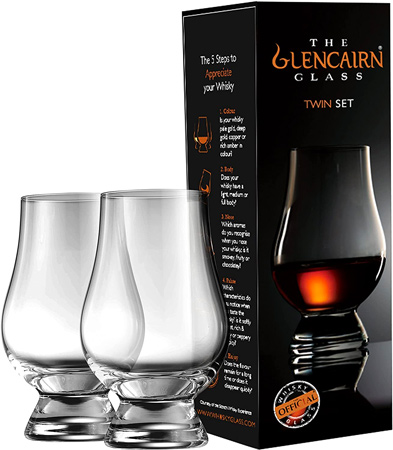 Make a stylish gift for a teacher who appreciates a drop of single malt with this pair of Glencairn whiskey glasses. Fashioned from thick, lead-free crystal the elegant design of the glasses makes them stand out as top-quality drinkware. The tapered bowl-shaped receptacle allows the whiskey to air and breathe, bringing out the full favor. Used all around the world this glass is traditionally used in whiskey tastings and is becoming the recognized drinking vessel for Scotch whiskey. The pair of glasses will make a thoughtful and elegant birthday or Christmas gift for a teacher. It would also make a great gift for your dad.
18.
Black Ballpoint Pen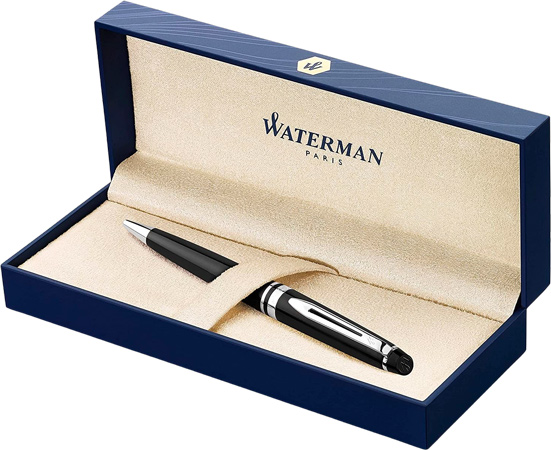 Give your teacher an upgrade from the typical disposable Bic pen with this stylish Waterman Expert ballpoint pen. The robust design is made to feel comfortable and sturdy in the hand and will transform the writing experience. Made in France from quality materials, the gloss black pen features contrasting chrome trim and clip. With quick drying ink and a twist closure this pen is ready for use at any time. An ideal gift for grading papers or taking notes, surprise your teacher with this quality writing implement that comes in a lovely presentation box.
19.
Flamingo Eyeglass Holder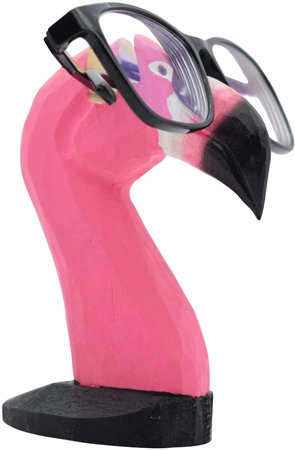 For an amusing and quirky present, you won't get anything much more unique than this bright Flamingo eye glasses holder! Perfect for artsy teachers who are young at heart or who have a colorful personality. This brightly colored bird will sit happily on any desk or bookcase and hold eyeglasses safely on its large beak. Handmade from carved wood, this bird will be an amusing novelty gift that is almost guaranteed to spark conversation, and will make sure that you always know exactly where your glasses are.
20.
Foot Peeling Mask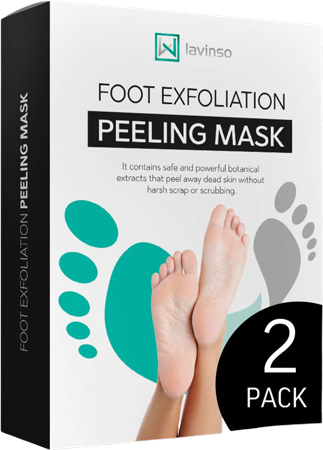 Teachers frequently suffer from tired and aching feet. Standing in front of a class all day and moving between classrooms can be a strain. Treat feet to a pampering treatment with this luxurious foot peel. Will help to rejuvenate sore and dry feet by repairing cracked skin and moisturizing the foot. Contains powerful botanical extracts that prevents the need for soaking or scrubbing. Suitable for both men and women, this foot peel will gently exfoliate the skin and provide a luxury at-home spa pedicure treatment.
21.
Mathematical Formula Coffee Mug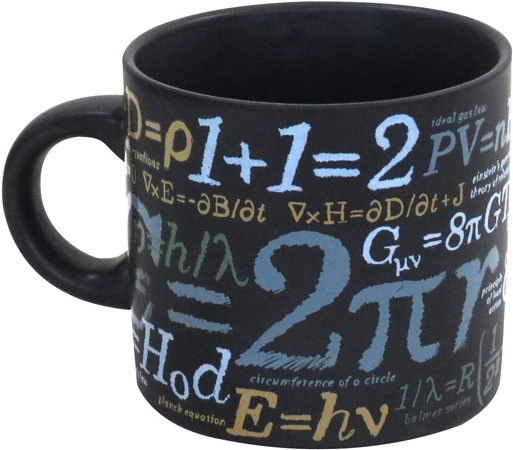 Science and math's teachers will love this original coffee mug for their morning brew. Decorated with algebra characters and mathematical formulas, this unique mug will leave people in no doubt about your occupation. Made from hardwearing ceramic this mug is completely dishwasher-safe and microwave-safe. Use it for making your favorite cup of coffee, tea, or cocoa and be the talk of the staff room.
22.
Heated Massage Pillow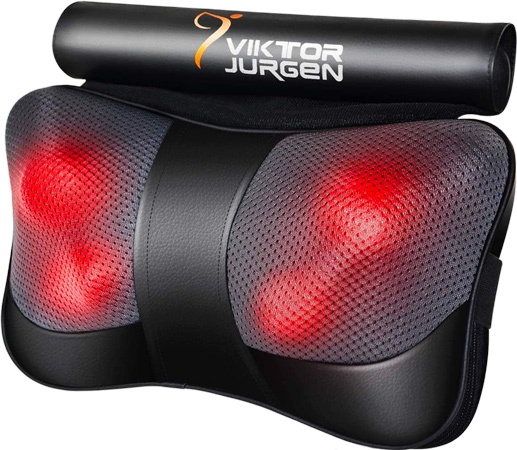 Ease away aches and strains with this heated massaging pillow. Teachers often suffer with backache, neckache, and other aches and pains, so after a hard day grading papers this pillow is ideal for relieving stress and strain. Use for different areas of the body from shoulders to feet and enjoy the soothing and therapeutic properties of the infrared warmth. Gently soothe tired muscles and massage away pain with different speed and rotation settings, and target the pillow directly to the areas of discomfort. It surely is a gift that will be appriciated by your wife or girlfriend.
23.
Glowing Coaster Set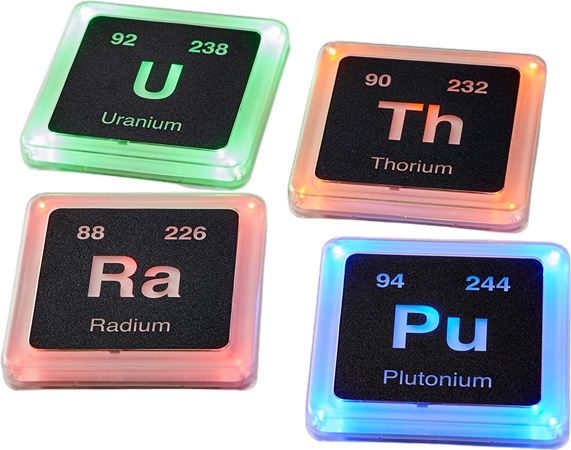 Protect desk tops and surfaces with these unique glowing coasters. They will make a fun and amusing gift for any teachers that work in the field of science or chemistry. This set of coasters are made from thick, solid plastic and feature lettering and designs from the periodic table like plutonium and uranium. Use them to hold cold or hot drinks and enjoy the radioactive glowing effect. They will make a fun gift for any science teacher.
24.
Kinetic Desk Toy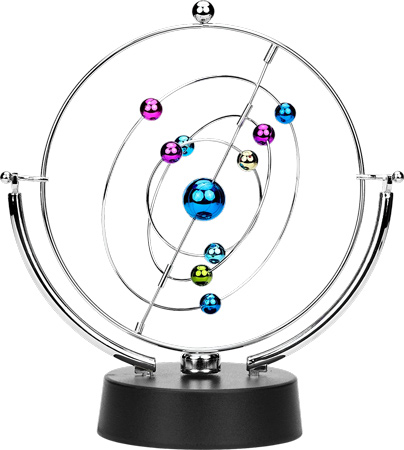 Enjoy the eye-catching perpetual motion created by this kinetic toy. It will make a fantastic gift for a teacher to keep on their desk or in a classroom, and will catch the attention of all their students. Demonstrate the laws of physics in a science classroom using this battery operated, space-themed toy. Will constantly move and rotate making interesting swirls and patterns as long as it is switched on.
25.
Men's DNA Necktie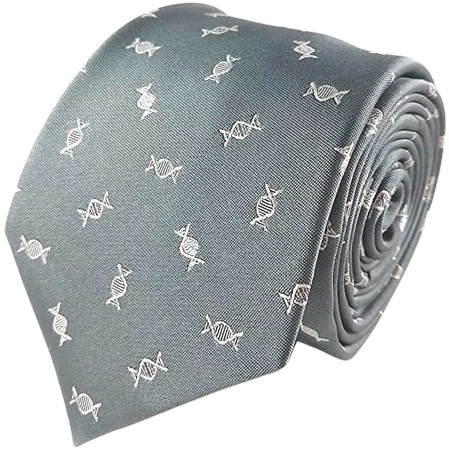 This super-fun necktie will be the perfect clothing accessory for a biology teacher. Patterned with dozens of tiny little DNA strings this embroidered tie can be worn for formal or informal gatherings. It will look great with a shirt or suit and will make a fantastic gift for any scientists or biologist. The neutral gray color will match almost any outfit and the tie is made from soft microfiber.
26.
Glow in the Dark Socks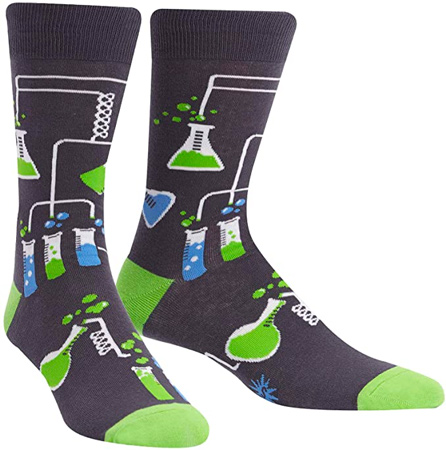 If you are stuck for exactly what to buy as a gift for your teacher then there may be no better choice than these novelty socks. This pair of socks glows in the dark and will make an original and lighthearted gift. A fun and unique present with a twist, these socks feature chemistry items on them. The outline of the items is picked out in florescent material and will glow a luminous yellow in the dark. Perfect for science geeks, chemists, or lab-rats. Available in sizes to fit most men these socks will make a great teacher gift.
27.
Decorative Trinket Box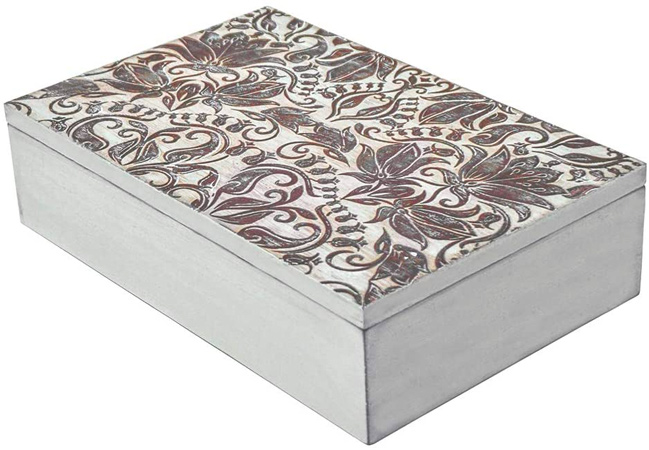 Store items safely and keep them tucked away in a closet or on a bookshelf with this highly decorated box. The whitewashed wood features and antique look and the box can be used to hold photographs, jewelry, or personal mementos. Laser cut designs are complimented with a hand finish to give the box its elegant appearance. Sturdy hinges help the box to easily close and open and this delightful piece will look super in any home or office. It will make a stunning gift for a female teacher and can be used as a premium quality gift idea.
Related Posts