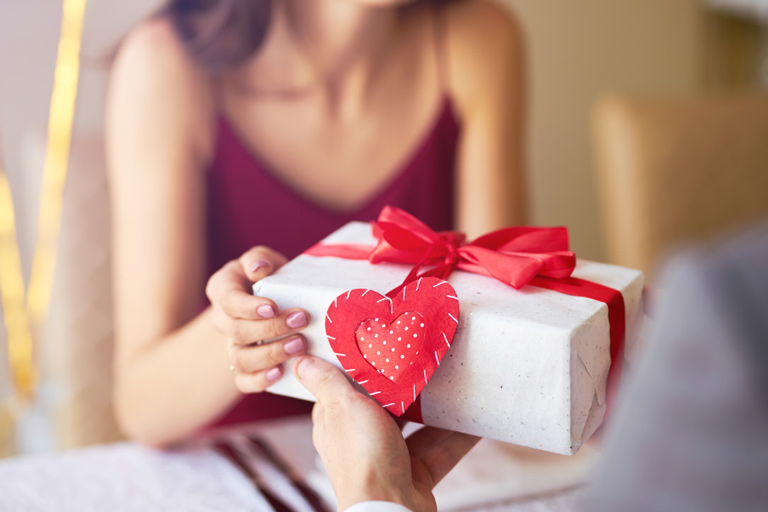 Your search for the perfect gift for your girlfriend ends here. This list of 26 amazing gift ideas will make it easy to choose something that she will actually love. Whether she's into home decor, cooking, days at the spa or designer fashion, there's an idea here just waiting for you to take credit for.
Even if she's the hardest person to shop for and you can never seem to find the right gift, this list has you covered. No need to save the receipt so she can secretly return it later. These will be things she'll want to keep.
1.
Macrame Magazine Rack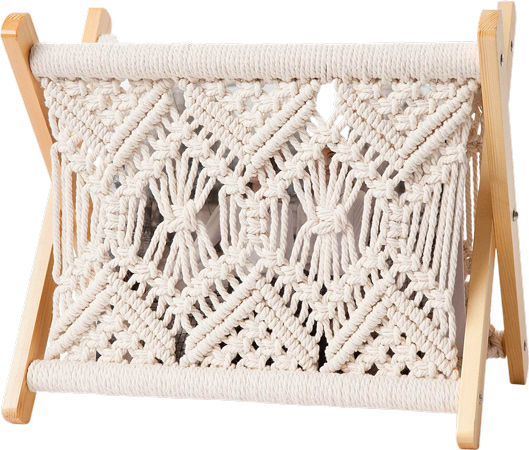 For a girlfriend that loves to read, this magazine and book rack is a trendy way for her to neatly store all of her reading materials in one place. Made with a wood frame and cotton macrame it's a seamless fit with boho-inspired rooms. It comes in two different sizes depending on the space she wants to store her books. Next time she reaches for her favorite book, it will be a lot easier with this stylish organizer.
2.
Classic Marble Bookends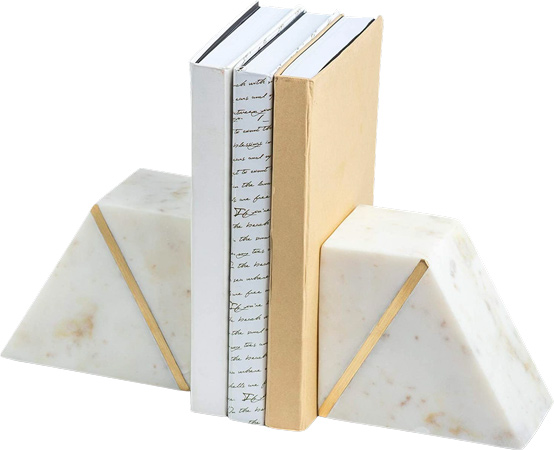 If your girlfriend likes to display her books on a shelf, these modern marble bookends with brass inset detailing will add a subtle splash of class to her decor. The bookends are hand-made of solid marble so they are heavy enough to hold up her books without them sliding off of the shelf. The non-skid stoppers on the bottom will prevent any damage to the furniture. These elegant bookends are the perfect gift for your girlfriend if she appreciates getting lost in a good book.
3.
Wood Cookbook Stand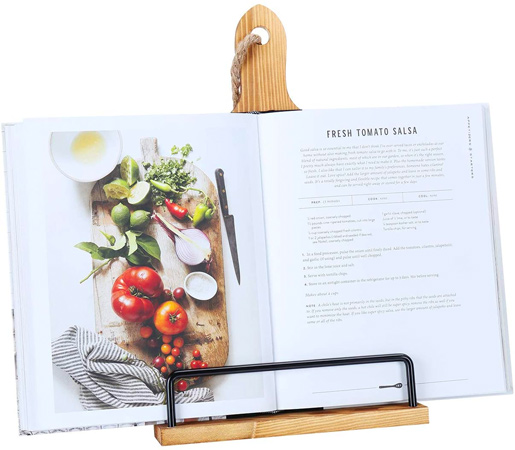 This wood cookbook stand is a great gift if your girlfriend loves to spend time in the kitchen. The rustic-inspired stand easily holds a full-size book or a tablet so she can be reading her recipes without it taking up counter space. The stand is made of solid wood which makes it durable and long-lasting. It comes with a built-in adjustable kickstand on the back to get the perfect viewing angle and the minimalist metal rod on the front keeps her recipe book open to the right page. When not in use it can be left on the counter or hung on the wall with the included rope loop.
4.
Cinch Top Makeup Bag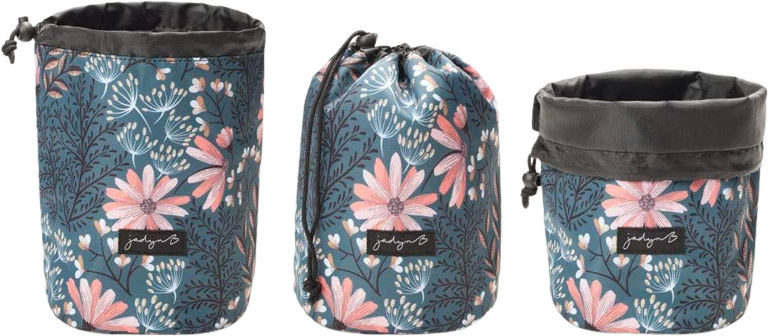 Make getting ready easier for your girlfriend with this cinch top makeup bag. The bag comes in seven different fun patterns to choose from, all made of a highly durable polyester that is resistant to staining or tearing. The wide opening makes finding what she's looking for easier than traditional zip bags and the many interior pockets will keep smaller items organized and within easy reach. When she's done getting ready the bag quickly cinches closed with the drawstring and toggle closure. It's the perfect bag to throw in a purse or gym bag to keep everything she needs with her throughout the day.
5.
Luxury Silver Necklace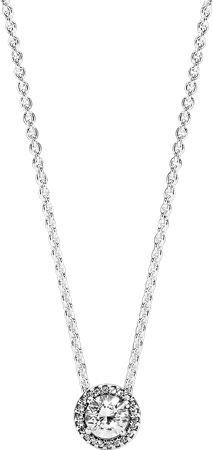 This vintage-inspired necklace by Pandora is going to be a gift your girlfriend will remember opening forever. The adjustable length, sterling silver chain is adorned with a large, eye-catching cubic zirconia that is set into a halo of smaller cubic zirconias. The center stone is large enough to catch the light and reflect rainbows. This showstopper of a necklace will look great from day to night. She'll be getting tons of compliments and telling everyone how amazing you are for picking it out.
6.
Cozy Weighted Blanket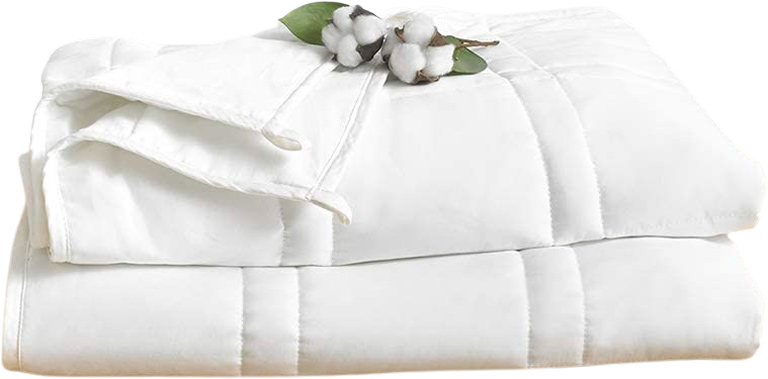 If your girlfriend has never had the pleasure of sleeping under a weighted blanket, she's in for a real treat with this gift. A weighted blanket is proven to encourage faster and deeper sleep. It also helps reduce anxiety. The blanket comes in various sizes to fit her bed and multiple weight variations. The outer layer is made of cooling cotton so it won't get too hot throughout the night while the inside is filled with glass micro-beads that are sewn into individual pockets for even weight distribution. This blanket will become her favorite bedtime companion, besides you, of course.
7.
Speckled Trinket Dish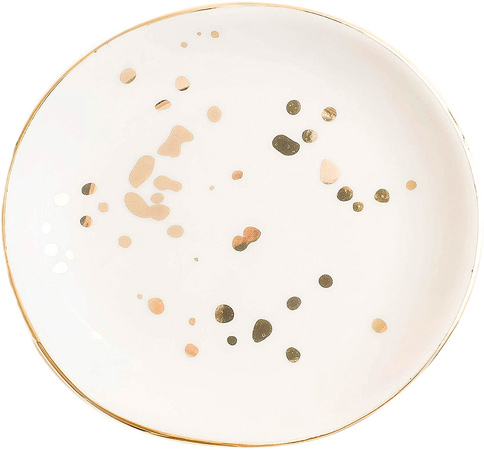 This gold speckled trinket dish is a great gift if your girlfriend likes to wear jewelry but takes it off before bed. This little dish would look great on her bedside table or set next to the sink in the bathroom to hold her jewelry while she washes her hands. The hand-drawn design is made with gold foiling that matches the delicate gold rim of the dish. The timeless design of this dish will be a welcomed addition to her home decor.
8.
Metal Vanity Tray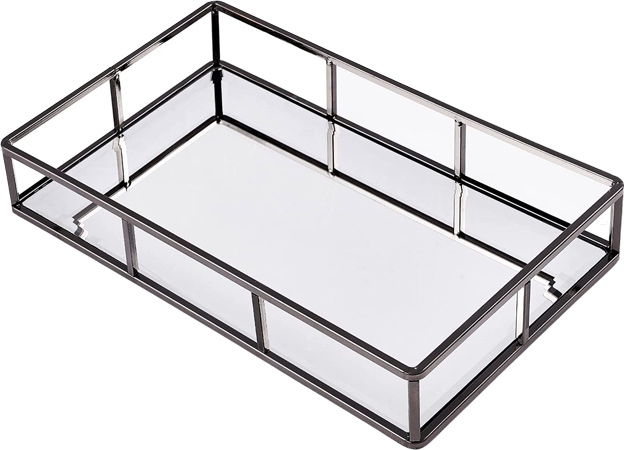 If your girlfriend loves to stay organized but still appreciates beautiful home decor, this gift will definitely be one she'll love to have. This metal and glass vanity tray comes in four fashionable colors, black, rose gold, yellow gold and silver. It's the perfect tray to keep on a coffee table to organize candles and small decor pieces or can be used in the bathroom to organize perfume bottles, makeup or bath essentials. Wherever she uses it, it will definitely add a sense of sophistication to her decor.
9.
Body Bath Pillow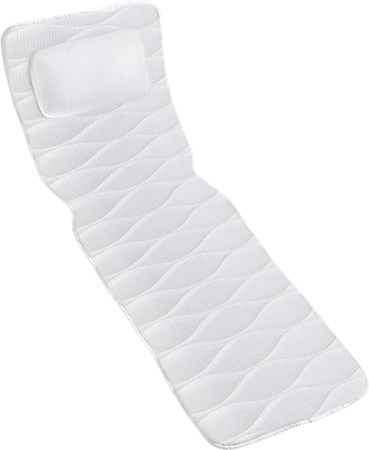 It's a mattress in a bath! I feel like nothing else needs to be said about why your girlfriend is going to love this gift. The full body pillow suction cups to the bottom of the bath so it stays in place and provides cushioning while your girlfriend soaks in the most over-the-top, luxurious bath she's ever had. The material also makes it quick drying so she can store it away when not in use. Though why would she? With a gift like this, you won't be able to get her out of the bath.
10.
Hand and Foot Care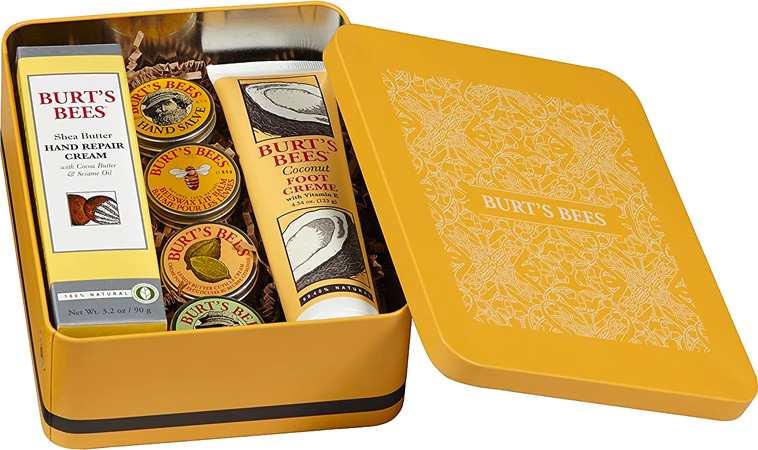 Help your girlfriend pamper herself with this set of self-care products by Burt's Bees. The set comes with a rich shea butter hand repair cream, six scented lip balms and a coconut and vitamin E foot cream. It's literally a head-to-toe treat that your girlfriend can use to keep her hands and feet feeling soft and hydrated. The convenient size hand cream is perfect for tossing in her bag and is even compliant for travel.
11.
Fashionable Pen Set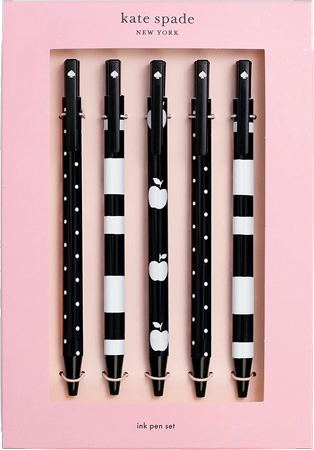 These adorable and very on-trend pens by Kate Spade will make sure your girlfriend never finds herself searching for a pen again. The set comes with five pens, with a variety of different but complimentary fun designs. The retractable tip writes in a smooth black ink and the cap comes with a clip that makes it easy to attach them to her notebook, journal or daily planner. The black and white design makes these pens as timeless as they are a bold fashion statement.
12.
Leather Lipstick Case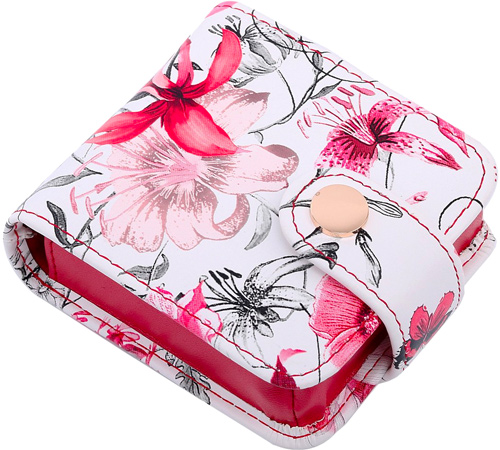 This genuine leather lipstick case is the perfect way for your girlfriend to carry multiple lipsticks with her throughout the day without ever having to go searching for them at the bottom of her bag. The case holds her two favorite shades while the interior mirror gives her a convenient way to touch up her pout wherever she is. The case comes in eight different styles to choose from, all made of genuine top-grain leather. When she's ready to go out, the case closes securely with the magnetic closure so it's ready to throw in her bag and keep her lipsticks safe and organized all day long.
13.
Sunglasses Organizer Case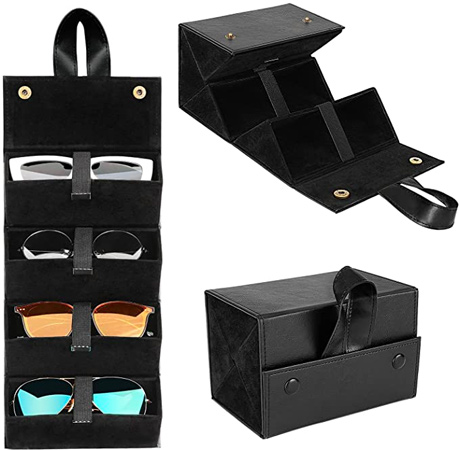 If your girlfriend likes her sunglasses and carrying one pair is never enough, this is the perfect gift for her. This sunglasses case holds five different pairs. The large cavity design even makes it possible to bring along her favorite oversized shades. It's the ideal solution to leaving multiple pairs in the car or for bringing along a stylish selection on holidays. The roll design with rigid inserts will keep them safe wherever she goes.
14.
Silky Infinity Scarf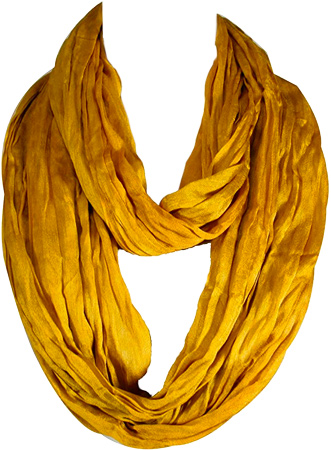 This silk-blend scarf will add a bit of sophistication to any outfit she's wearing. The lightweight infinity scarf comes in a variety of colors, all equally stylish and fashionably versatile. The scarf is a sixty-inch loop that can be worn in multiple ways. It can be single looped for a longer hanging scarf or double looped to keep it closer around her neck for chillier days. The crinkled material not only adds texture and visual interest, it also makes it iron-free and very low maintenance so it can be kept in her bag to wear if she gets chilly.
15.
Centerpiece Bud Vase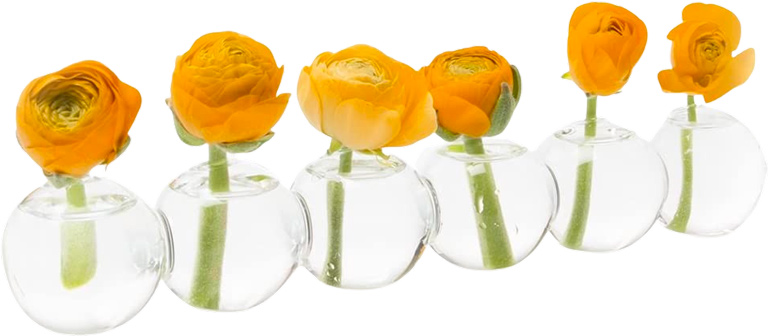 This unique bud vase will make a stunning centerpiece on your girlfriend's dining room table. It's a great gift idea if your girlfriend loves having fresh flowers in the house. The unusual design looks like a caterpillar, each section its own individual vase but all connected into one long centerpiece. Each vase could hold one or a few small stems of her favorite blooms. The minimalist design doesn't detract from the flowers yet when filled it makes a big statement. It will be the star of her next dinner party.
16.
Metal Wall Art

If your girlfriend loves animals and appreciates minimal wall art, this metal line art will look great hung on the wall of her living room or bedroom. The art comes in multiple variations including a sleeping dog and sweet cuddling kittens. This adorable piece of art is made of black metal so it will create a high contrast impact against her walls. It's quick and easy to hang but will provide long-lasting enjoyment every time she sees it. If your girlfriend is a pet mom, she's going to love this gift.
17.
Luxury Scented Candle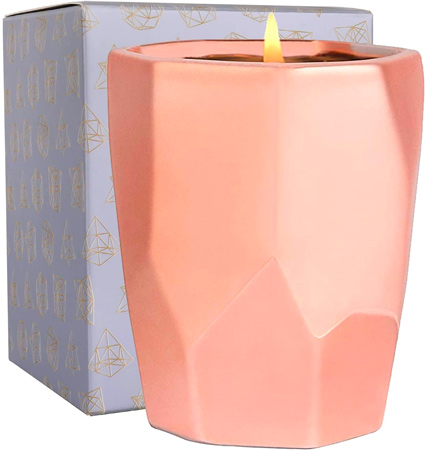 This luxury scented candle by La Jolie Muse will fill your girlfriend's house with the sweet and relaxing smell of jasmine and ylang-ylang. The ten-ounce candle is made of natural soy wax and provides a long-lasting burn of up to eighty hours. The chrome polished vessel is a beautiful rose gold color that will look stylish on a coffee table, bathroom vanity or bedside table. Once the candle is spent the vessel can even be reused as a pen or makeup brush holder. It's like getting two gifts in one.
18.
Pan Set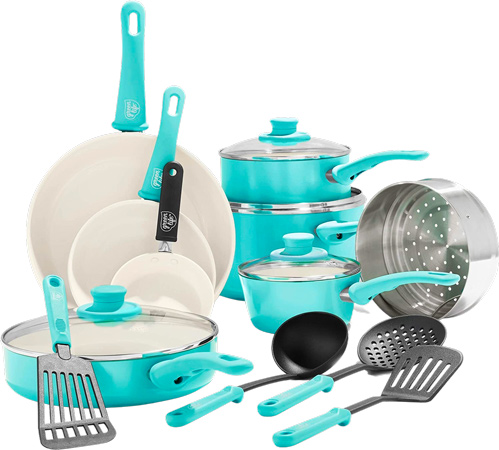 Help your girlfriend step up her kitchen game with this complete set of pots and pans that comes in a choice of ten fun colors. The set comes with 16 pieces of cookware, including 3 different-sized frying pans, 3 pots with lids, a sauté pan with a lid, and a stainless-steel steamer. It also comes with a matching 4-piece set of kitchen utensils. The interior of all the cookware is coated in a nonstick ceramic layer that provides even cooking and super-fast clean-up. If your girlfriend loves to cook and wants to show off her fun personality, this set with its quirky colors is a gift she will love.
19.
Rose Wine Glasses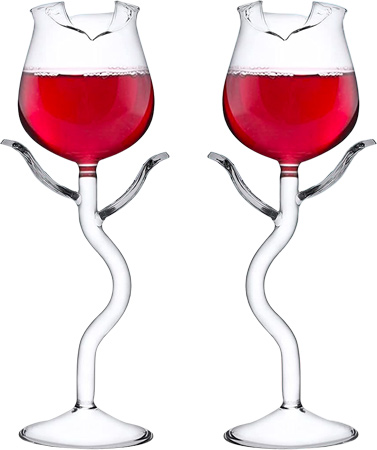 Your girlfriend will be impressed with how unique these wine glasses are. The set of two lead-free glasses has a unique design as each glass is shaped like a single rose. The delicate detailing of the tall stem and glass foliage makes an impression when used to serve her favorite beverage. They're perfect for both red and white wine or would make a stunning presentation for a special cocktail. It's like giving her roses, but ones that will last forever and that she can use for special nights with you or her gal pals.
20.
Designer Slim Wallet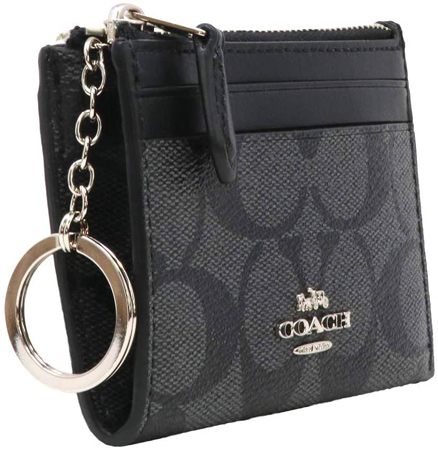 This luxury slim card wallet by Coach will be a gift your girlfriend can use daily to carry her cards while looking stylish and staying minimal. The wallet is made out of the signature Coach canvas with repeat logo detailing and is finished with smooth leather trim. It comes in various colors, including a classic black that will easily blend with any style. If your girlfriend appreciates designer things, this gift is perfect for her.
21.
Bling Car Accessories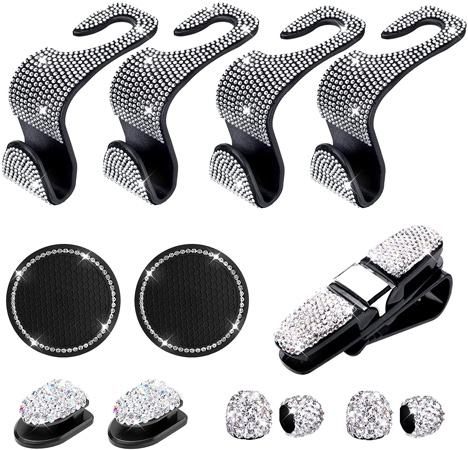 Who says being organized can't also make a statement? Help your girlfriend stay organized in her car with this blinged-out accessory set. The 13-piece set comes with everything from hooks for her headrest where she can hang her purse or shopping bags, to cup holder coasters and a sunglasses holder. It even comes with rhinestone-covered tire valve caps. (Beauty is in the details!) Your girlfriend will appreciate this gift every time she's in her car riding in style.
22.
Leather Hobo Bag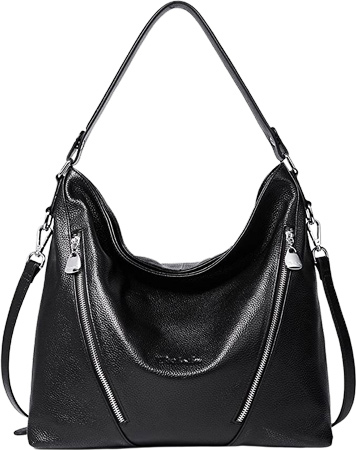 This spacious leather hobo bag is the perfect everyday bag for carrying everything your girlfriend needs throughout the day. The top pocket opens via a polished silver zipper to reveal multiple smaller compartments inside which are ideal for keeping her bag organized. It also features two front zippered pockets and a wide back zipper pocket that is perfect for storing her phone, keys, and wallet for fast access. This versatile bag can be worn as a crossbody or a shoulder bag due to the adjustable strap. Your girlfriend will love this high-quality bag.
23.
Hot Water Bottle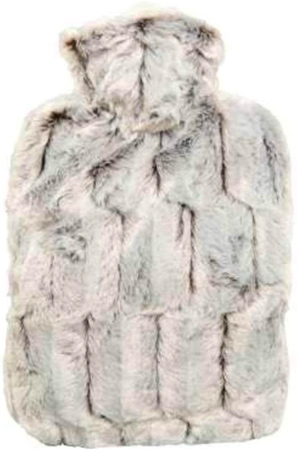 Give your girlfriend this lux water bottle with faux fur cover to keep her warm on chilly nights. It's not only great for keeping her warm in bed though, it also helps alleviate body aches and cramps. The bottle is easily filled through the extra-wide mouth and slips into the cover to prevent the hot water bottle from laying directly on the skin. It's kind of like hugging a warm teddy bear every time she crawls into bed.
24.
Fashionable House Slippers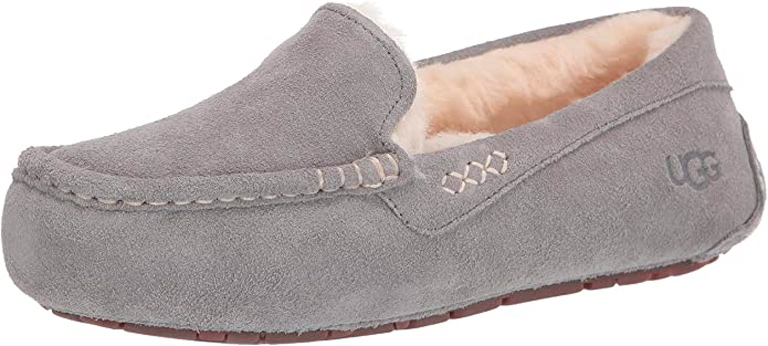 These house slippers would make a great gift for your girlfriend if she knows the value of comfort and high-quality craftsmanship. These slippers by UGG are lined with 100% wool. The uppers are made of a stain-resistant, durable suede. They not only function as a luxurious house slippers but the rubber soles make them suitable for outdoor wear. Getting these as a gift will definitely make her, and her feet, happy.
25.
Agate Drink Coasters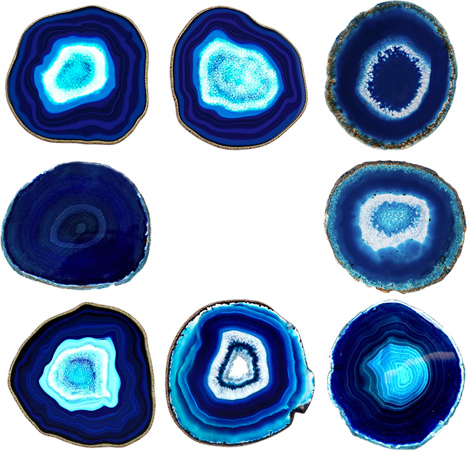 Show your girlfriend your great taste in home decor with this set of agate coasters. The set is made up of four deep blue slices of Brazilian geodes. Being a genuine piece of nature, each coaster has its own natural design. They'll protect her furniture from stains and scratches but they are so stunning she'll probably want coasters for her coasters.
26.
Clutch Travel Wallet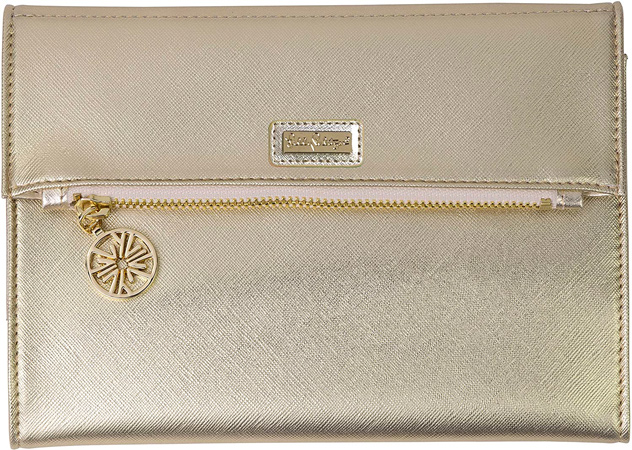 If your girlfriend loves to travel, or perhaps you're planning a trip with her, this gold vegan leather travel clutch is perfect to bring along for the ride. It's way more than just a passport holder. This clutch by Lilly Pulitzer holds everything she'll need as she makes her way to paradise, including tickets, money, credit cards, travel visas and even her phone and small tablet. It also comes with a set of adorable suitcase tags. Everything she needs for a smooth trip comes in this one stylish little package. It's the perfect gift for your globe-trotting girlfriend.