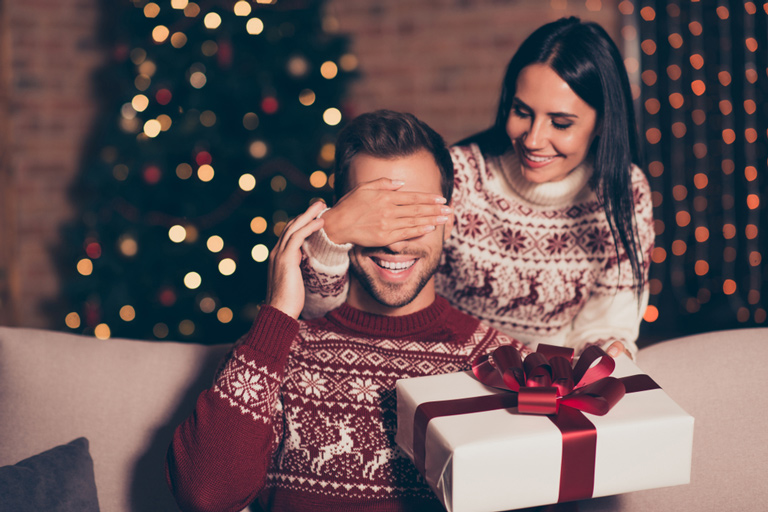 It's getting to be that time of year again and before you know it Christmas will be upon us. This year, avoid the frantic rush of last minute shopping and make your holiday low-key and stress-free by choosing one of these 27 amazing gifts for your boyfriend.
From man toys, romantic gifts, funny gifts, and gifts he can use every day, this list is definitely going to help you find that special gift that will bring a whole lot of merry to his Christmas morning. Get ready to find the perfect gift for the perfect man in your life.
1.
Weekender Bag
A perfect Christmas gift that your boyfriend will use on your next weekend getaway together. This oversized weekender bag is made from high-quality vegan leather and is available in multiple colors, including classic black and saddle brown. The large zippered center compartment stores enough clothes and accessories for a three to four day trip. It also comes with a separate shoe compartment that keeps shoes away from clean clothes. The easy-access outside zipper is perfect for his keys, phone, passport and wallet. It's a beautiful bag that will last for years of happy memories on the road together.
2.
Gym Bag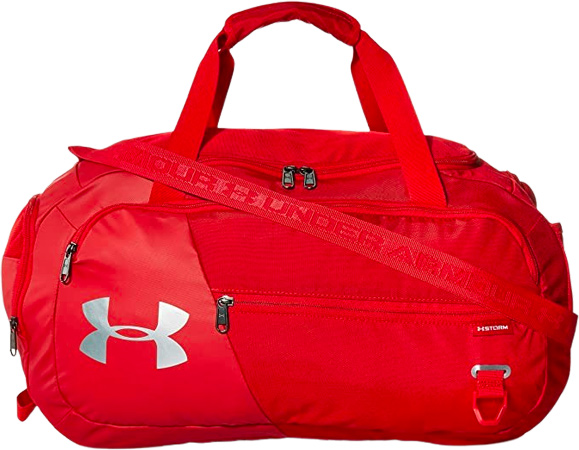 Does your boyfriend like to hit the gym? This gym bag by Under Armour will make him happy this Christmas. The versatile bag comes in five different size options, from extra small to extra large and is available in a plethora of color combinations. The bag is easily collapsible for storage when empty and the abrasion and water-resistant material makes it durable enough to keep up with all his athletic needs.
3.
Laptop Backpack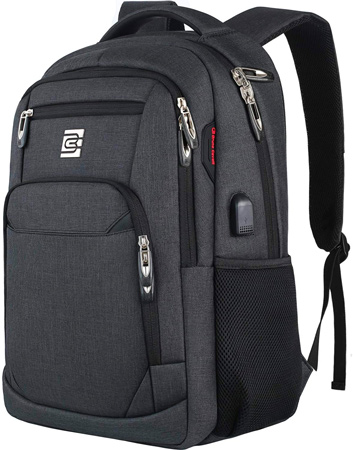 Whether he's going to the office, school, traveling or just spending the day exploring the city, this versatile backpack is a gift your boyfriend will love. The backpack comes in two sizes and four different colors to choose from, each made of water-resistant and highly durable material with solid metal zippers. The main compartment of the backpack fits up to a 15.6 inch laptop and the various anti-theft zipper pockets can store all his personal belongings and work accessories. What makes this backpack a real winner though is the unique built-in USB charging port that allows for hands-free charging of his phone, headphones or other devices while he's on the go.
4.
Golf Cooler Bag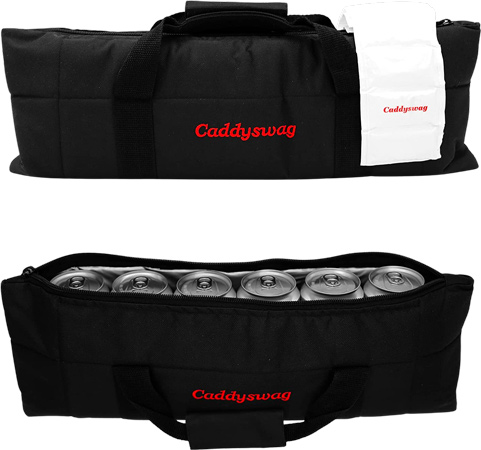 For the boyfriend who likes to golf and enjoys a cold brew while he's doing it, this unique cooler bag made just for golfers will be the perfect companion on the course. The cooler holds six standard-size beer cans or four tallboys. It's engineered to fit discreetly in the side pocket of his golf bag and the thick insulated walls and included reusable gel pack are designed to keep his beers cold for the whole 18 holes. With this Christmas gift, he'll always have a beer ready to cheers his next hole in one.
5.
Leather Toiletry Bag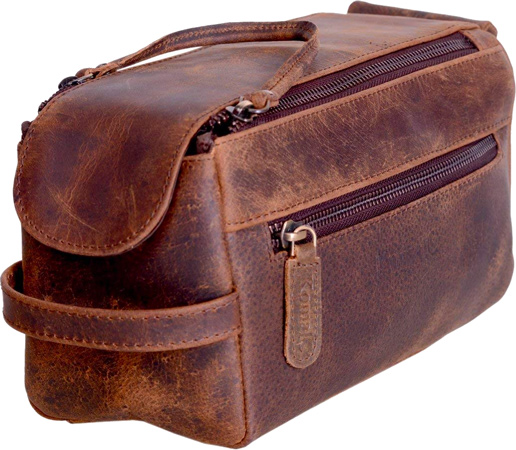 Give your boyfriend something to help him keep all of his toiletries organized. This toiletry bag is handmade from full-grain buffalo leather which not only makes it buttery soft to the touch but also water-resistant and highly durable. It's great for using at home but also easily slips into a gym bag or travel bag when needed on the road. It's available in five timeless colors to choose from so you'll be able to choose the one that best suits his style.
6.
Manscape Trimmer

Help him look and feel his best with this electric trimmer by Manscaped. Hilariously named The Lawn Mower, this trimmer is designed for below the waist man care. The trimmer is equipped with ceramic blades that make trimming safer and more hygienic than traditional razors. It can be used dry or wet and can even be used on his chest and back. Your boyfriend's nethers will feel like they just walked out of the salon.
7.
Luxury Robe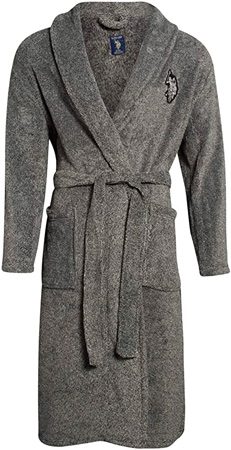 Give your man the gift of comfort with this plush fleece robe by Polo Assn. Made of 100% soft polyester with a tie closure it will feel like he's walking around wearing a hug. It comes in five classic colors to choose from so finding one to fit his style won't be an issue. It will be a gift you won't be able to get him out of.
8.
Super Hero Socks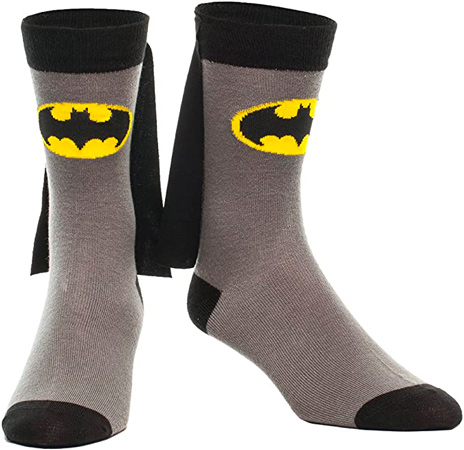 For the superhero-loving boyfriend, these funny socks will be his new favorite pair. Not only do they come with the Batman logo they also come with their own attached cape at the back. You know you're cool when your socks have their own superhero cape. No doubt your boyfriend will love finding these in his Christmas stocking.
9.
Classic Black Sweater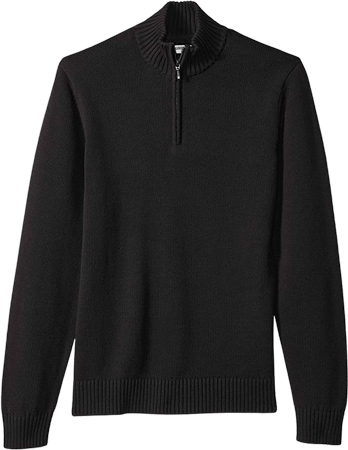 Every man looks good in a classic black sweater and your boyfriend will be no exception. This quarter-zip sweater is made of 100%, mid-weight cotton which makes it soft and comfortable enough for all-day wear. The versatile design makes it easy to dress up or down, whatever the occasion. It also comes in many different colors to choose from. He'll feel as good as he looks in this comfortable but fashionable sweater.
10.
Leather Belt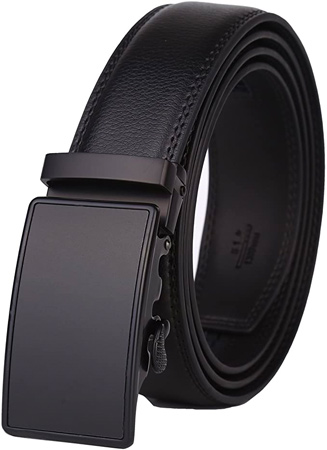 This classy Christmas gift is a great idea if your boyfriend has to dress up for the office. The elegant design makes it suitable to wear with dress slacks or jeans. Made of 100% genuine leather with a scratch-resistant metal buckle, it's designed for durability and long-lasting use. And due to the unique removable buckle that allows the belt to be easily trimmed, he can cut it to size so he'll have a belt that feels like it was custom-made just for him.
11.
Money Clip Wallet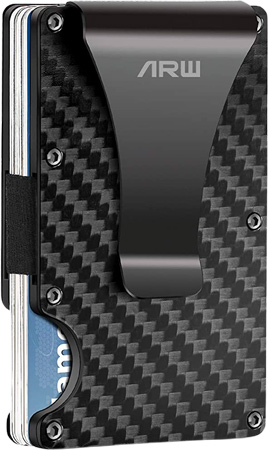 This Christmas gift is great if your boyfriend likes to carry only the bare minimum while he's out. This minimalist wallet is made of carbon fiber material with RFID blocking protection to keep all his personal information safe from illegal scanning devices. The sleek design makes it ultra-thin and easy to carry but still manages to hold an impressive 15 cards.
12.
Leather Bracelet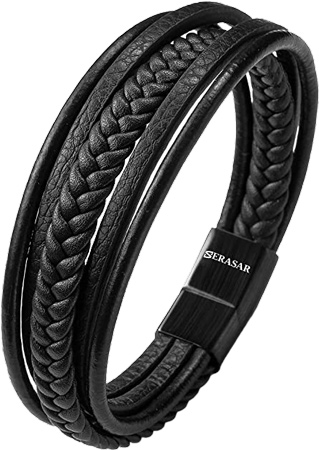 If your boyfriend appreciates classy and modern man jewelry, this leather bracelet is beautiful in its simplicity. The multi-row bracelet is constructed of premium, genuine cowhide leather with a brushed stainless steel clasp that opens and closes via a strong magnetic clasp. It comes in either classic black or brown and can be extended to fit your man's wrist with the included extender. It even comes with a gift box so it's ready to be wrapped and placed under the tree.
13.
Adidas Slip Ons

These Adidas slip-on shoes are a great gift for a boyfriend that doesn't like traditional house slippers. They're easy to slip on and off which makes them good for just kicking around the house or even for running errands in warmer weather. The contoured footbed makes them supremely comfortable while the injected EVA outsole makes them very lightweight. They're available in tons of different styles and colors so whether you go with a classic black or fun stripe, your boyfriend will appreciate having a pair of these slip-ons.
14.
Satin Boxers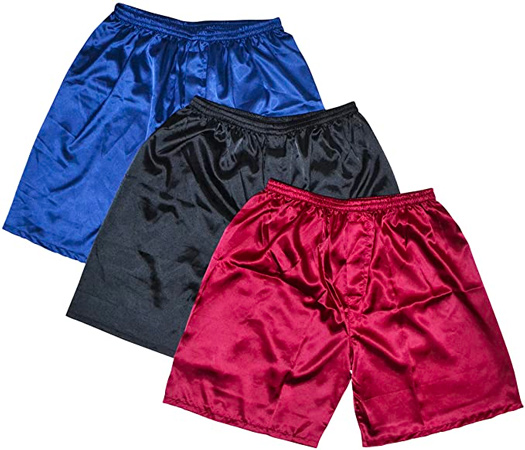 It's like lingerie for your man. These high-quality satin boxers come in a set of three, blue, black and red. The lightweight material makes them very breathable while the silky material provides a luxurious feel while he's wearing them. They make the perfect stocking stuffer that he can enjoy all year.
15.
Love Capsules

For a truly personalized Christmas gift for your boyfriend, these love capsules will be sure to impress. Each bottle of love pills comes with 90 empty capsules with accompanying blank papers that roll up and fit inside. Simply write your personal note on the paper and fill the capsules with whatever messages you want him to know. It could even be a modern twist on giving love or massage coupons. One of these pills a day is definitely what the doctor ordered.
16.
Hinged Picture Frame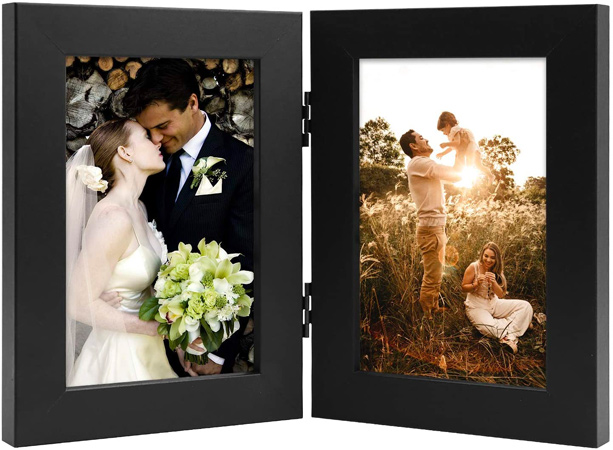 Give a sweet picture of the two of you in this hinged desktop picture frame. The modern black frame holds two 4×6 pictures to remind him of how lucky you are to have found each other. It's a Christmas gift he'll be able to enjoy every day, all year round.
17.
Black Chrome Bar Set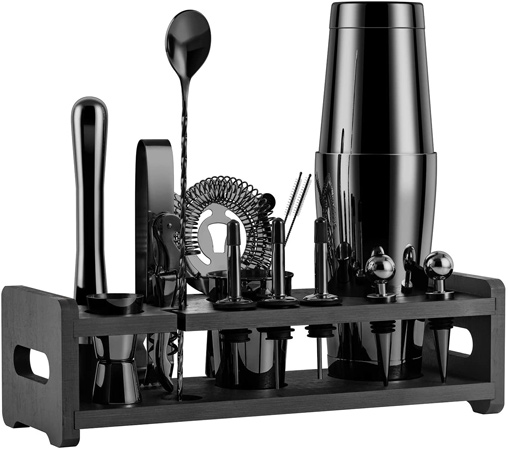 If a Christmas cocktail sounds like a good idea, this gift has everything to make it happen. With 24 included pieces and an included cocktail recipe booklet, this pro-level bar set will help your boyfriend take his mixology to the next level. When not being used, the chrome black finish and ebony wood display stand make a classy decorative addition to the bar area. It will even be easy to wrap as it comes in its own elegant gift box.
18.
Beer Draft at Home

Impress your boyfriend this Christmas with this amazing draft beer tap by Fizzics. With this ingenious tap, he will be able to turn any can or bottle of beer into a draft beer that tastes like he just ordered it from his favorite bar. It even has the option to create micro-foam to enhance the flavor and aroma of his beer. It's the perfect accessory for his man cave or to have at the ready for his next boy's night. His friends will be impressed he has it, and he'll be impressed you thought of it.
19.
Modern Hip Flask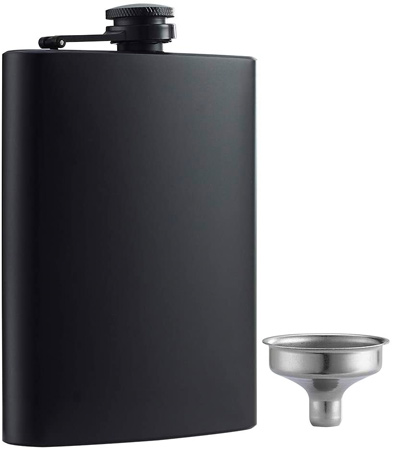 Help your boyfriend feel extra classy when he's pouring drinks with this modern, matte black stainless steel hip flask. This leak-proof flask holds eight ounces of his favorite beverage that he can take with him on the go. It's great for tailgating, camping, concerts, fishing or while he's out playing golf. It even comes with an included funnel for easy filling. It's a classy Christmas gift for the classy man in your life.
20.
Scratch-off Travel Map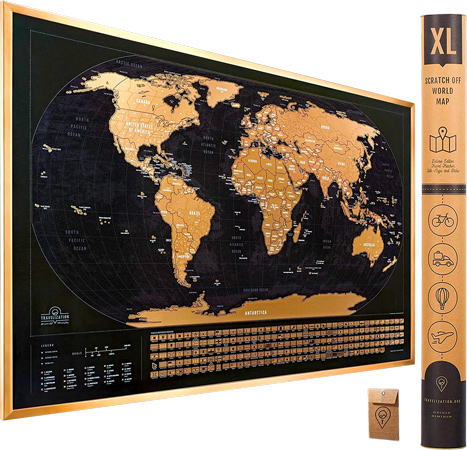 For the boyfriend who loves to travel with you, this scratch-off world map is a fun way to keep track of all your adventures together. The extra-large map measures 36×24 inches and comes in black and gold. Though as destinations are scratched off they reveal colorful countries underneath to remind you of how far you've traveled. This map also features a unique scratch-off portion at the bottom that reveals the individual flags of all the countries. In between trips the map can be framed and hung as a fun and personalized bit of decor. It's the perfect Christmas gift for the nomadic man in your life.
21.
Keychain Multi Tool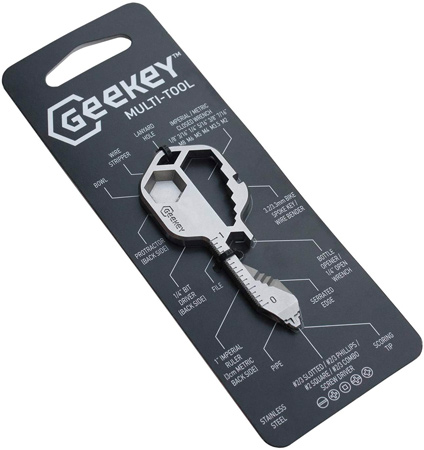 Keep your boyfriend prepared for whatever emergency tool situations come his way with this incredibly small but hugely impressive multi-tool. This stainless steel tool by Geekey is the size of a key and is designed to clip onto a keychain for easy access. Though despite its small size this tool plays the role of 16 different tools! Everything from screwdrivers to a bike spoke key and even a bottle opener can be found in this handy tool. A useful Christmas gift he'll love showing off to his friends.
22.
Valet Jewelry Box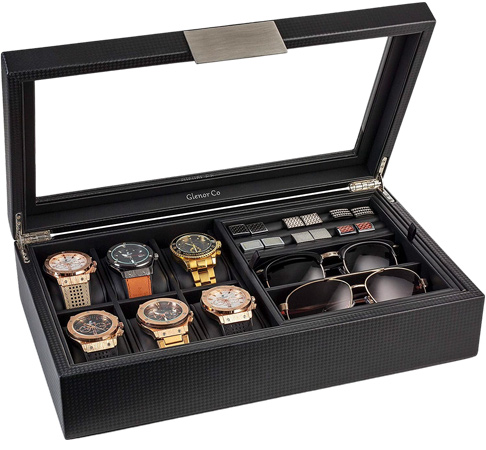 Help your boyfriend keep all of his valuables organized and protected with this classy valet jewelry box made just for men by Gelnor Co. The classic black PU leather box with a glass lid makes it luxurious enough to leave out on display. It can comfortably hold six large watches, twelve cufflinks and two pairs of sunglasses. If your boyfriend needs a better way to store all his bling, this is the perfect way to do it.
23.
Table Top Foosball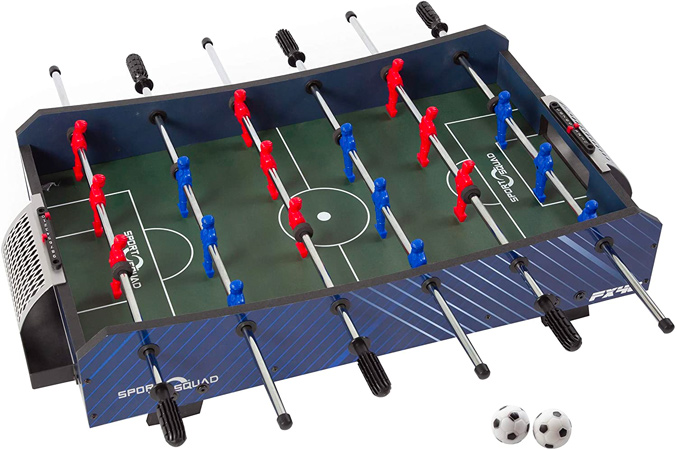 This gift will make him feel like a kid again on Christmas morning. When was the last time he got to open an actual toy that didn't have to be plugged in? He'll be so excited when he sees this tabletop foosball game by Sport Squad. The 40-inch tabletop game easily sets up and is built sturdy enough to deal with heavy-duty and competitive play. It's easily portable when not being used but looks good enough to leave up in the garage or his dedicated gaming area.
24.
Video Game Controller Stand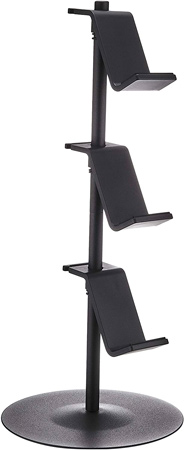 If your boyfriend is a gamer (aren't they all!) this heavy-duty game controller stand by Yamazaki will make a great Christmas gift that will help him stay organized. The stand fits most standard controllers for various consoles and even has integrated hooks to allow for charging while on the stand. Now your boyfriend won't have to throw his controllers in a drawer where they can get scratched or damaged. He can leave them proudly on display right next to his console. They will be a thing of beauty.
25.
Burrito Blanket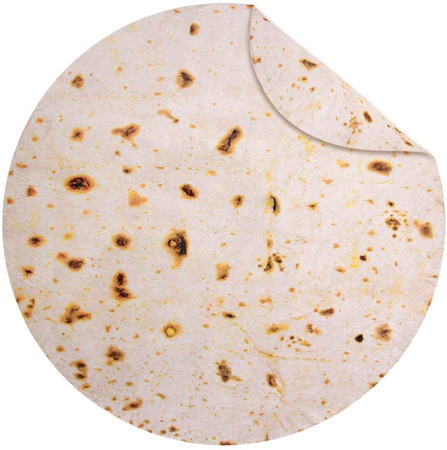 This funny blanket will put a smile on his face when he opens it on Christmas morning. Who doesn't like getting wrapped up in a blanket like a burrito? Now he can look like one too in this burrito blanket that's designed to look like a tortilla wrap. Not just funny though, it's also a warm and super comfortable blanket as it's made from ultra-soft flannel. Not a burrito guy? The blanket also comes in equally amusing designs like pizza, waffle and chocolate chip cookie. It's the ultimate man blanket.
26.
Leather Journal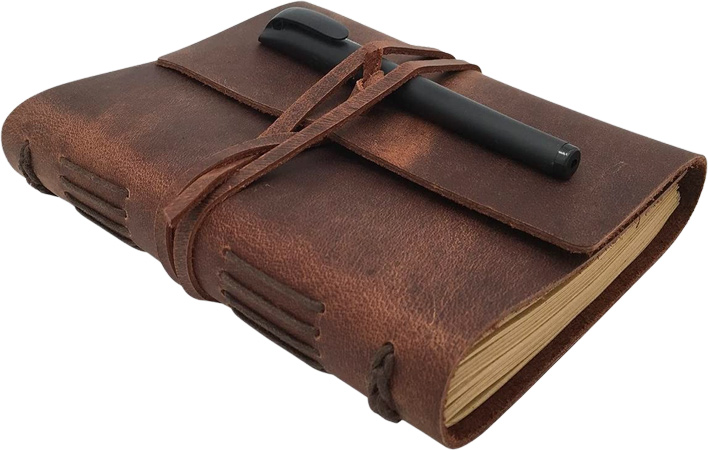 This genuine leather journal will make a beautiful keepsake gift for your boyfriend this Christmas. Even if your boyfriend isn't into daily journaling, it's the perfect place to jot down appointments, lists or to use as a travel journal. It comes in two classic shades of brown, one with distressing and one without, and is available in two sizes. The journal comes with 240 lined pages so there will be plenty of space for all of his important thoughts.
27.
Lunch Bag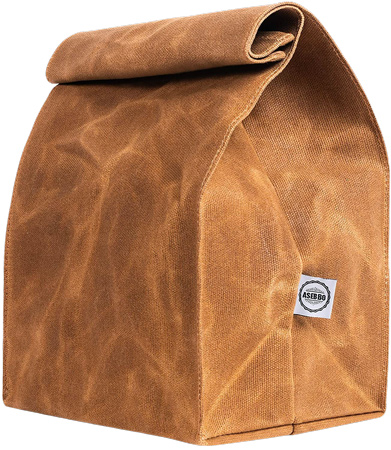 Give him a Christmas gift that will remind him of all the fond lunchtimes he had when he was a little boy. This waxed canvas lunch bag is designed to look like the traditional brown paper sack lunches from back in the day. Though, unlike the traditional paper bags, this lunch box can hold over ten pounds of food and drink! It's even big enough to hold an entire water bottle. It's made for a man with an adult-sized appetite. This lunch bag is an attractive and eco-friendly way for him to take his lunches to work every day. Maybe you can even slip him little notes inside like mom used to do.
Need more inspiration?