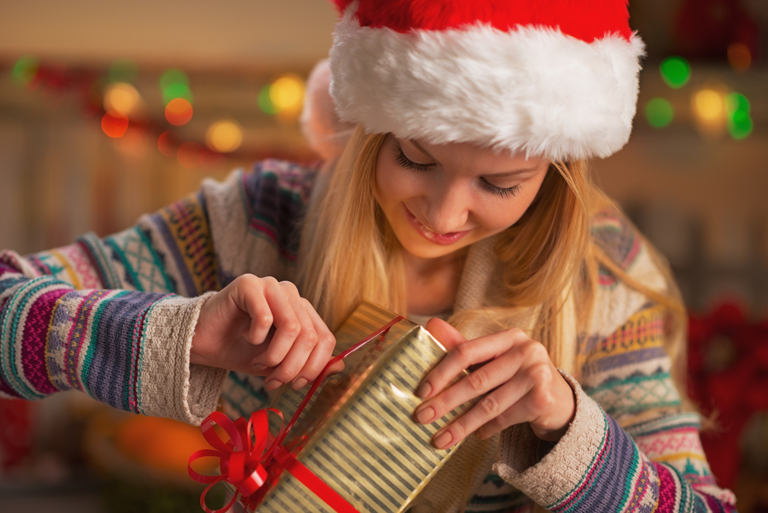 Max out the Christmas cheer this year with a gift that your sister will never forget. If you're struggling to pick the right gift, don't waste another thought stressing about it. You've found the best place on the internet that is dedicated to making you look good in front of your friends and family when it comes to giving gifts.
This list of 30 Christmas gifts your sister is going to love is full of ideas that will raise the bar on what she'll expect under the tree for years to come. From tech to fashion and even things that come in small packages (the best kind of present) you'll find what you're looking for here.
1.
Hybrid Smart Watch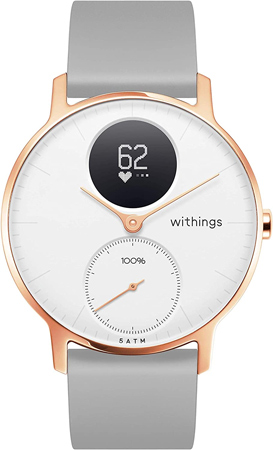 If your sister is into tracking her activity throughout the day but values fashion as much as she does functionality, this Christmas gift is going to give her the best of both worlds.
This smartwatch by Withings will track her sleep, heart rate, workout activity and more, all while exuding style. The watch face features both a digital tracker display and a traditional watch face. This is a gift she won't mind wearing every day.
2.
Lucky Crystal Necklace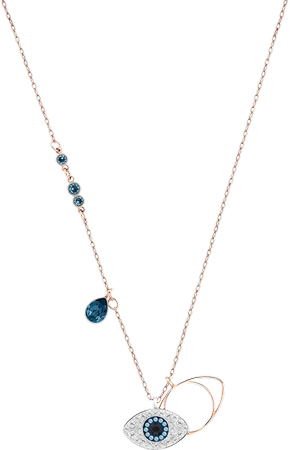 Protect your sister from harm and bad fashion choices with this beautiful evil eye necklace by Swarovski. The use of the evil eye symbol dates back thousands of years and is believed to ward off evil intentions and bring luck. Does it? Who knows, but either way this stunning crystal necklace is a trendy trinket she will love to wear.
Not only is the pendant covered in sparkling blue and white crystals, but the asymmetric design on the rose gold plated chain makes this an eye-catching piece of jewelry that she'll be grateful to open on Christmas morning.
3.
Adult Disney Robe

This Christmas morning your sister is going to be all cozied up when she tries on this adorable gift. If she's into Disney she'll love this Minnie Mouse robe.
It's made of an ultra-soft fleecy material that will keep her warm even on the coldest of mornings. The red and white polka dot design and the embroidered face of Minnie on the chest will make this the cutest robe she's ever had.
4.
Travel Blanket Set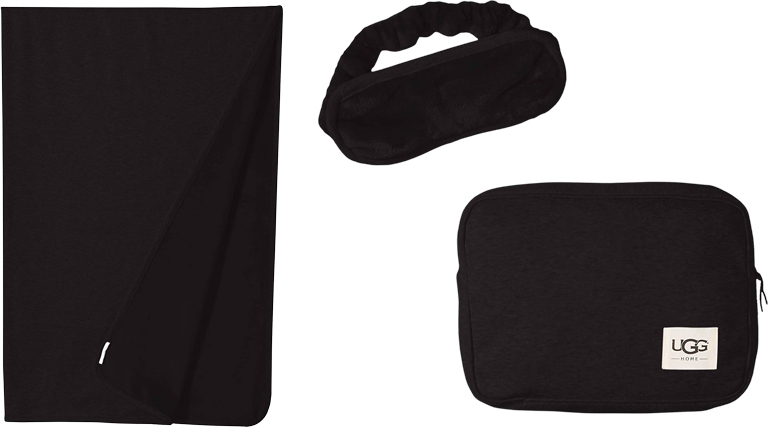 If your sister likes to travel, this Christmas gift will always find space in her carry-on. Made by Ugg, this travel set includes a blanket, a sleep mask and a zippered carrying pouch.
While the blanket is thicker and softer than the typical blankets handed out on a plane, it still folds up extremely small to take up minimal space in her bag. It's also a convenient blanket to keep in her purse or tucked away in her desk for days when the office is a little too chilly.
5.
Robust Food Processor
Here's the ultimate Christmas gift for a serious kitchen goddess. If your sister enjoys spending her time in the kitchen, this food processor by Breville will take the work out of slicing and dicing while she's prepping her ingredients.
The really cool feature though is it will even perfectly peel up to six potatoes at the same time, not something other processors can boast about. Your sister will appreciate the splurge on this gift.
6.
Steel Salad Spinner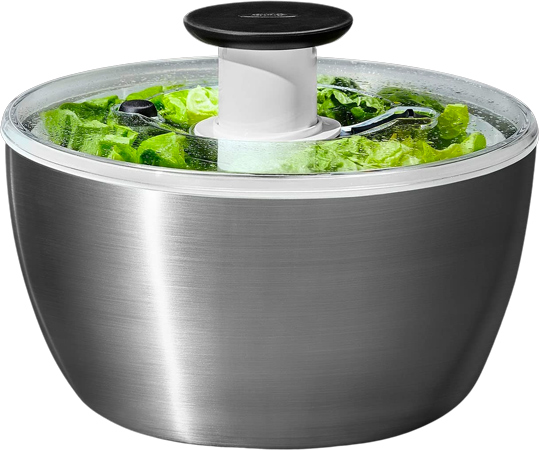 This Christmas gift will make sure your sister never has to eat another soggy salad. Made of stainless steel, not plastic like the others, this will be the last salad spinner she'll ever own.
Instead of having to wash her lettuce and then part it dry with paper towels, this spinner rotates by pressing the pump spinner at the top. The rapid rotation throws the water off so she's left with clean and dry vegetables that are ready to eat.
7.
Enameled Dutch Oven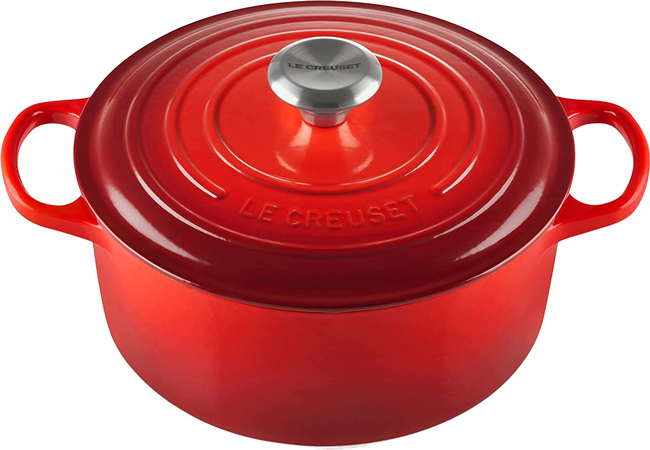 For a Christmas gift you can't go wrong with, this enameled cast iron dutch oven by Le Creuset is something your sister is really going to love. Le Creuset has become the gold standard of dutch ovens. Anyone who knows their way around a kitchen will vouch for their superior build quality and cooking properties.
Cast iron pots and pans retain more thermal energy than their stainless steel counterparts, resulting in more even cooking. Usually, cast iron needs to be routinely seasoned, the process of sealing the surface so it doesn't rust or crack. This dutch oven is coated in a thin layer of enamel so it eliminates the need for that regular maintenance. No doubt your sister will be thrilled to add this to her cooking routine.
8.
Stoneware Dinner Set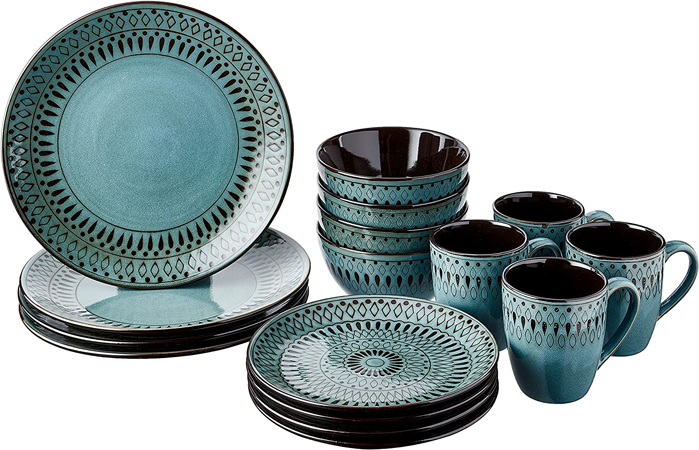 Help your sister update her dinnerware with this Christmas gift. Made of glazed stoneware that's both dishwasher and microwave safe, this complete dinner set for four is perfect for everyday use.
The set includes four dinner plates, four salad plates, four soup bowls and four matching mugs. The mix of muted teal shades set against the rustic geometric designs makes this the ideal set to add color to the table without outshining the culinary art your sister creates.
9.
Professional Plating Kit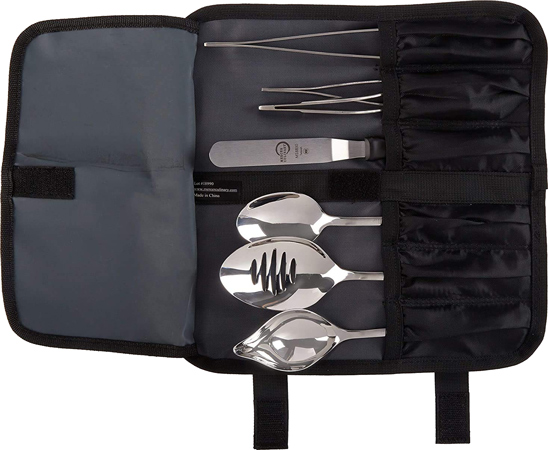 Is it even a meal if there's not a picture of it on Instagram? Make your sister's cooking Insta-famous with this Christmas gift. Professional chefs, the ones in those expensive restaurants with massive plates and tiny portions, make plating look easy. Though what nobody talks about is the plethora of tools it takes to make dishes look that effortless.
This kit includes eight professional plating tools that will help your sister smear, dollop and arrange her cooking in a way that's worthy of gracing the pages of a cookbook.
10.
Rapid Wine Chiller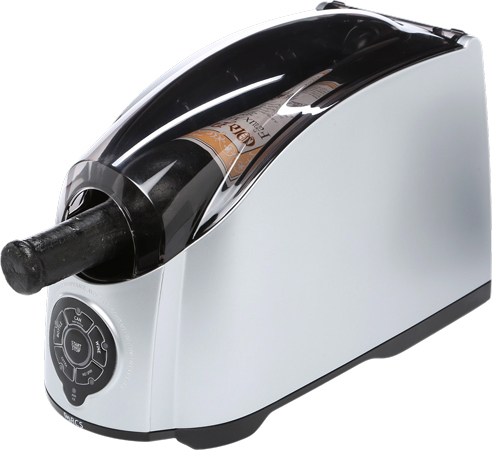 No time to wait for that bottle of white to chill? This Christmas gift solves the problem. It takes up to three hours to bring a bottle of white wine to the ideal drinking temperature in a refrigerator. This rapid wine chiller does it in six minutes.
It can also chill beer or soda cans in just one minute. This would be perfect if your sister likes to entertain… or just needs her wine now. This is a cool gift she'll appreciate.
11.
Portable Hair Removal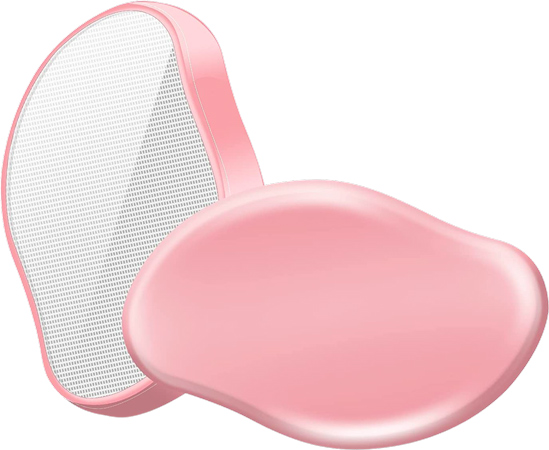 Here's a Christmas gift idea that is going to become a staple in your sister's beach bag when summer rolls back around. This hair remover has to be the most convenient and easiest way to get rid of unwanted hair.
Instead of using razors, which require water to get a close shave, this pad uses micro crystals to buff away hair. Think of it like gentle sandpaper for the body. Though it's completely painless, leaves no razor burn and exfoliates at the same time.
12.
Electric Body Razor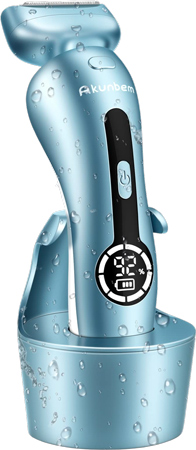 For a close shave every time, this is a Christmas gift your sister will appreciate. This electric body shaver uses high-speed razors to painlessly remove hair from even the most sensitive areas.
Unlike other razors that require a wet shave, this one can be used dry without the fear of razor burn and bumps. Or if a wet shave is more your sister's preference, like most of us, it's also completely waterproof and can be used while showering. Either way, your sister will be feeling her smoothest and sexiest self.
13.
Electric Callous Remover
Save your sister the repeated trips to the pedicure salon with this Christmas gift idea. Instead of having to manually buff away buildup on her feet, this electric callous remover makes it as easy as pressing a button.
The curved roller is controlled by the high-speed motor that can run for 45 minutes before needing to be charged via the included USB cable. It also comes with three replacement roller heads to make sure that every time will be as effective as the first. Your sister deserves to pamper herself and this gift will get the job done.
14.
Jumbo Eye Pencil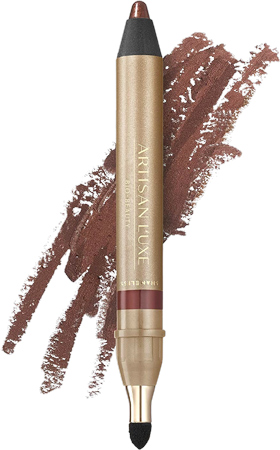 If your sister loves to rock a smokey eye and knows the value of high-quality makeup, this eyeliner pencil would make a great stocking stuffer idea. Described as having a "cult" like following it seems there's a reason people keep coming back to this for all their dramatic eye looks.
On one end of the jumbo pencil is the water-proof liner while the other has a built-in smudge tip. The liner is also infused with age-reversing hyaluronic acid to smooth out fine lines. With this gift, she'll be photo ready for the Christmas party. #nofilter
15.
Massive Makeup Bag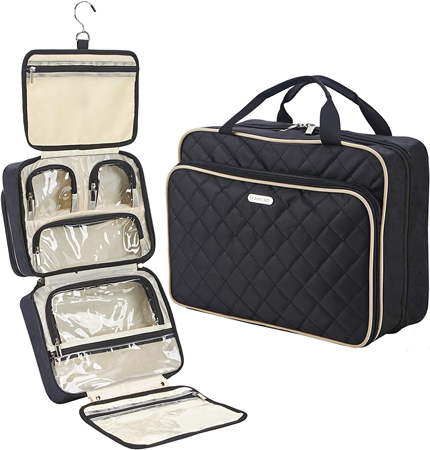 Anyone who loves makeup and beauty products would love opening this gift on Christmas morning. This oversized makeup bag has plenty of room for her to organize, store and transport her makeup collection.
While it folds up to the convenient size of a small lunchbox, it opens to reveal multiple zipper sections that are lined in a plastic mesh. Your sister will never have to worry about spills again. This would be a great present if your sister loves to travel or is a professional makeup artist that needs to take her tools with her on the job.
16.
Travel Compact Mirror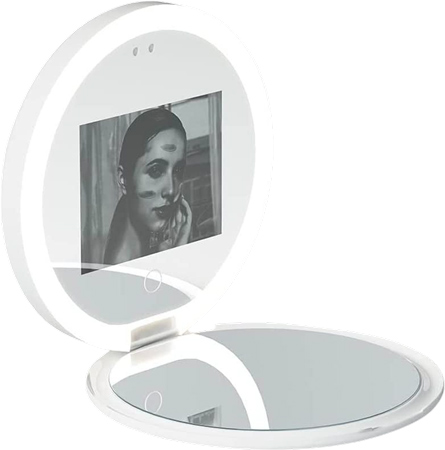 This Christmas gift is the ultimate compact mirror and the last one your sister will ever want. Way more than just a reflection device, this mirror features a UV camera that will show where your sister has missed putting on sunscreen. The camera can also point out where makeup hasn't been fully removed. It provides 2X magnification and a built-in light so it's the perfect everyday purse companion.
17.
Ornate Inlay Hairbrush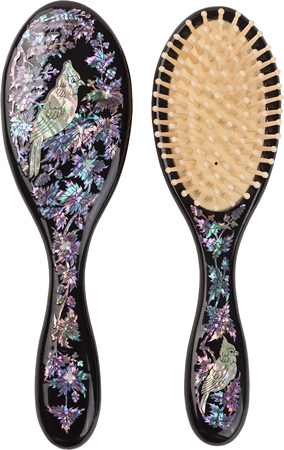 If luxury is a way of life for your sister, this is the Christmas gift she's going to want. It's a splurge for a hairbrush but it is absolutely beautiful. The body of the brush is ornately decorated with a mother-of-pearl inlay that pops against the high-shine black finish.
The bristles are made of wood and feature scalp-massaging tips. Brushing her hair will be an experience with this gift.
18.
Decorative Book Stack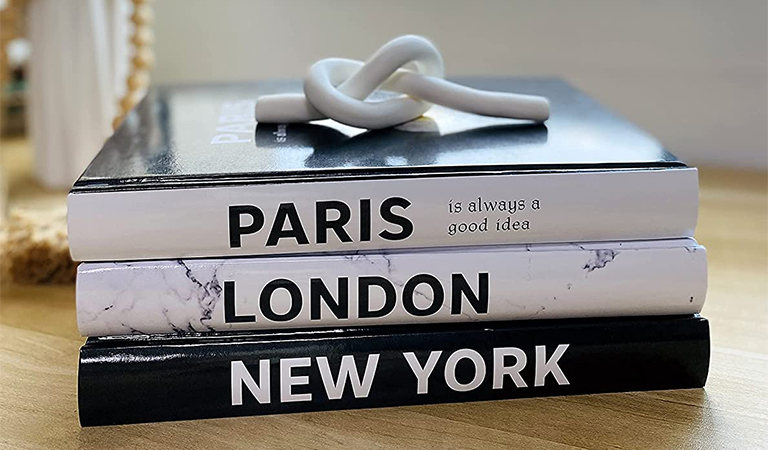 This Christmas gift will make your sister's home look just like the ones she peruses on Pinterest. It seems every decor picture always has a perfectly curated stack of books. They are a decor staple. Though finding the right ones can be a task. And let's be honest, we never buy them to read them. This bold, black-and-white stack of blank books is exactly what she needs to finish off her coffee table vignette.
19.
Rustic Shelf Set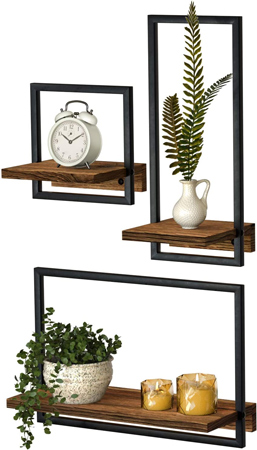 Give your sister a Christmas gift that will make her walls look stylish while providing more space to express herself through decor. This set of three floating shelves mixes rustic and industrial elements to create a very modern and minimalistic aesthetic.
They can be used separately but would make an eye-catching statement when clustered together and used to display a collection of small succulents.
20.
Artificial Succulent Trio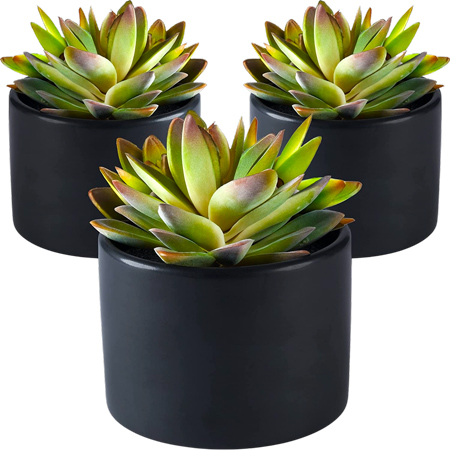 This gift will keep some green in the house even after all the Christmas decor comes down. These cute little faux succulents will infuse a pop of nature wherever she adds them.
The set comes with three identical succulents that are set in a ceramic pot. The pots are available in various neutral colors, including a beautiful marble design. Whether your sister uses them on a shelf or as a table centerpiece, this Christmas gift is a safe bet.
21.
Bronze Reading Sculpture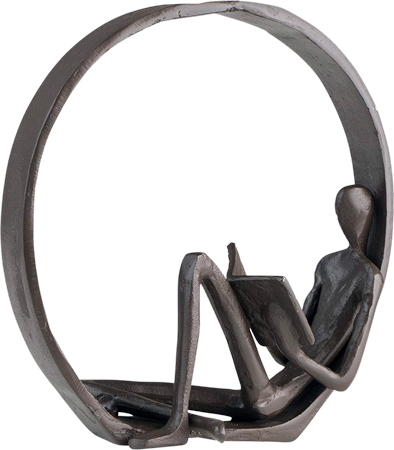 If your sister is a reader, this Christmas gift needs to be in her home. Made of cast iron and finished in a rustic style, this would look elegant set on top of a stack of books or used to prop up books on a shelf. It's said that a home should reflect who you are. This gift will definitely tell the world how much she loves getting lost in the pages of a book.
22.
Digital Alarm Clock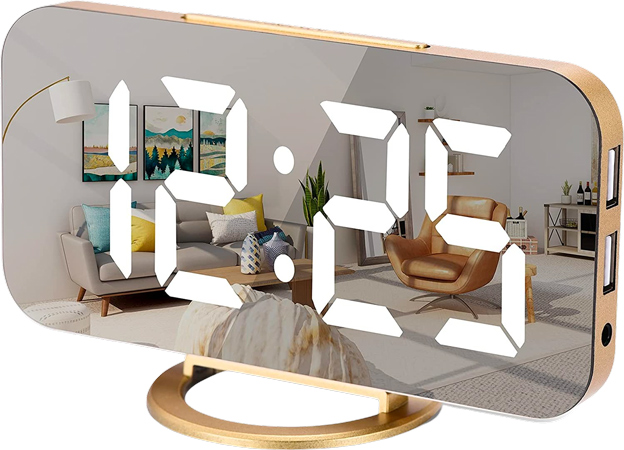 Tell your sister to ditch her ugly digital alarm clock and use this sleek one instead. This Christmas gift will give her nightstand a much-needed style upgrade.
The clock features all the bells and whistles of other alarm clocks but this one stands out with the gold frame and mirrored display. It also has two USB ports to charge her phone or other tech.
23.
Designer Canvas Wallet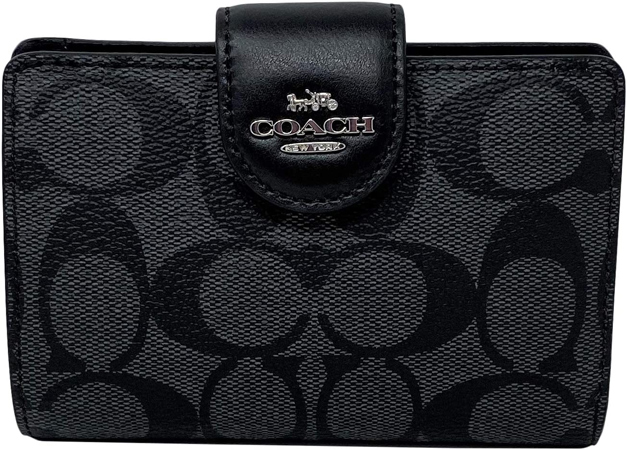 This luxury Christmas gift is going to put a huge smile on your sister's face when she unwraps it. Giving her this wallet by Coach isn't just giving her an attractive way to carry all her essentials, it's a gift of status. It lets everyone know that she has taste and the means to splurge on the things that make her happy. This gift is deserving of the classy lady your sister is.
24.
Modern Smart Backpack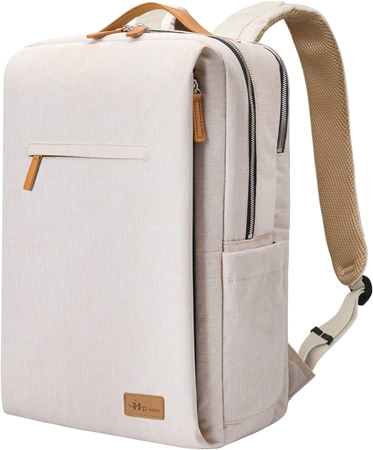 If your sister goes to school or works in an office, this Christmas gift is going to get a lot of use. Unlike other laptop bags that lack style, this bag makes fashion a priority. The squared-off sides and structured design give this a minimalist look that is very on-trend. It also features a built-in USB charger so she can charge her tech while it's in her bag.
25.
Slim Laptop Bag

Does your sister only like to carry the bare minimum to get through the day? This is the Christmas gift to get her. The laptop bag really lives up to the slim design it advertises. It's large enough to fit a full-sized laptop and all her other essential tech pieces but keeps a very thin profile. This gift will allow her to skip the bulk of other bags and travel light.
26.
Under Desk Cycle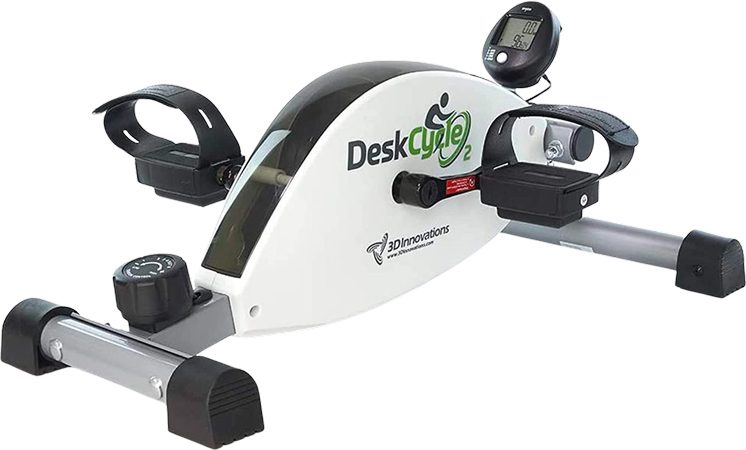 With this Christmas gift, your sister can get in shape without even having to leave her desk. Made to fit under any standard height desk, this mini cycling machine will get in her cardio while she's working out her fingers on her keyboard.
It features eight resistance settings and a quiet motor that won't disturb coworkers. While everyone else is rushing to the gym on their lunch break your sister will be burning calories with ease.
27.
Sports Water Bottle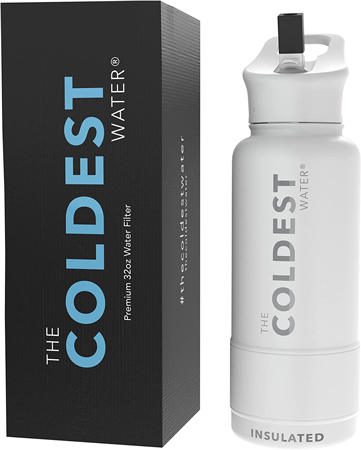 When cold just isn't cold enough, this Christmas gift is up for the challenge. This water bottle by The Coldest is made using extra thick, triple-insulated stainless steel walls. It holds 32 ounces of beverage that will stay cold for 36 hours, way longer than most water bottles on the market.
Whether it's for the gym, keeping in the car or taking on a hike, your sister will always have cold hydration at hand.
28.
Smart Yoga Mat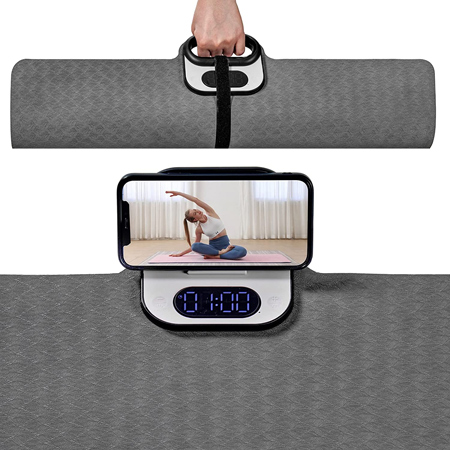 If your sister is into doing yoga at home, this smart yoga mat is going to make her workouts even better. The mat features a built-in phone stand to follow instruction videos or live classes.
It also has a built-in timer that's easy to read without having to stop her sessions. The high-density foam provides extra cushioning to protect her from injuries in her joints. This Christmas gift is going to make your yoga-loving sister thankful you're such a great gift giver.
29.
Stylish Running Shoes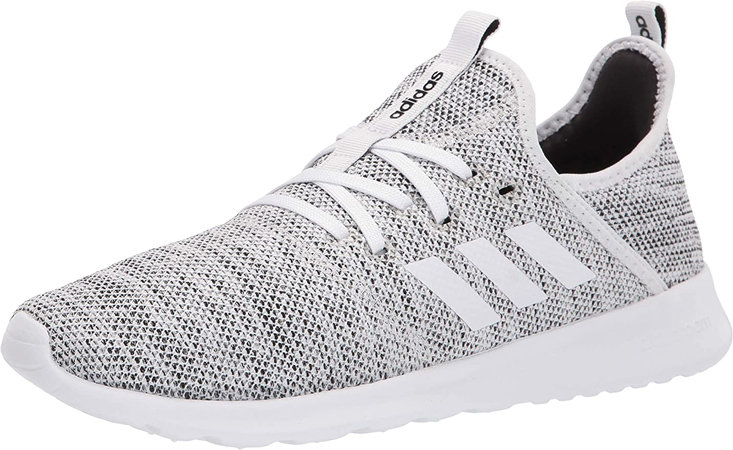 These running shoes by Adidas are a Christmas gift any runner is going to love. The stretchy mesh material not only makes them comfortable but also breathable.
The inner sole is made with Cloudfoam cushioning that counteracts the impact on joints and provides more support for all-day comfort. Your sister's runs will feel better in these great-looking shoes.
30.
Phone Lens Kit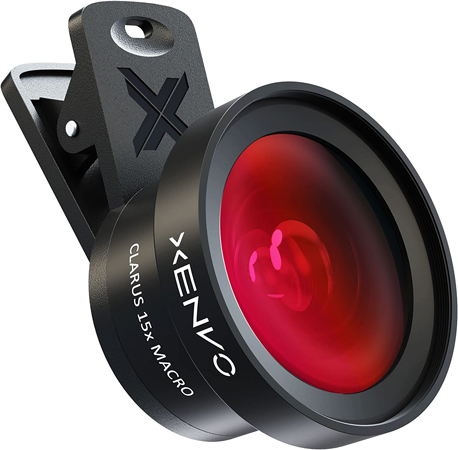 Help your sister tap into her creative side with this Christmas gift. This lens kit comes with a wide angle and a macro lens that will clip onto any smartphone. The wide angle will allow her to capture an image field 45% larger than what a phone can. The macro will allow her to take extremely close-up images of small subjects.
The kit also comes with a clip-on light so she can get the perfect selfie even when she's out at night. This is is the gift of capturing memories that she can cherish forever.
Need more inspiration?