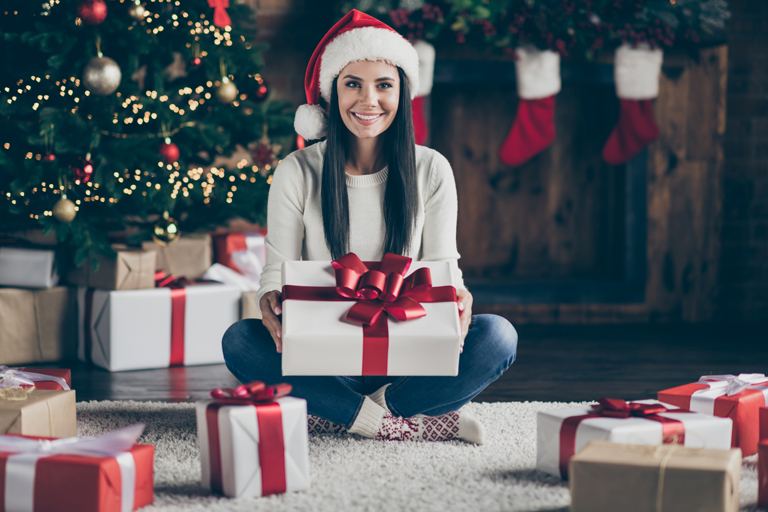 They say women are hard to shop for, especially if she already has everything she wants. That's great for her, but that's probably left you questioning how you're going to find her a Christmas gift that is going to delight her. You want to find her a gift that she'll use, not one she'll secretly return or shove at the back of a closet, never to be seen again.
This list of 27 amazing Christmas gifts for women is going to help you get the lucky woman in your life something that she is going to love so much, that she'll wonder why she hasn't already gotten it for herself. Not even Santa himself could give her a gift as amazing as the one you're about to give her.
1.
Crystal Bracelet

Let's kick this list off with this stunning crystal bracelet that any woman would be thrilled to open on Christmas morning. The bracelet features multiple rows of tightly placed pave crystals that will catch the light and have her sparkling day or night. It would be perfect to wear as a solo bangle but would also look amazing stacked with her other jewelry. The classic design makes this piece just as appropriate for work as it is for a special evening out. This is a Christmas gift she'll be excited to show off.
2.
Brass Pendant Necklace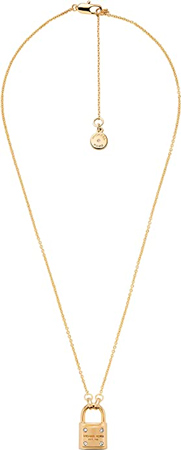 This special piece of jewelry not only looks fashionable and goes with anything, but it also holds meaning. The small lock pendant symbolizes security and protection in love. The lock and chain are made of gold-tone brass that won't tarnish and the lock is finished off with four tiny crystals. The chain is 16 inches, the ideal length for layering with longer necklaces, but can also be extended to 18 inches. Whether you're shopping for a loved one or a best friend, this necklace is one that your lady friend will love.
3.
Zip Jewelry Organizer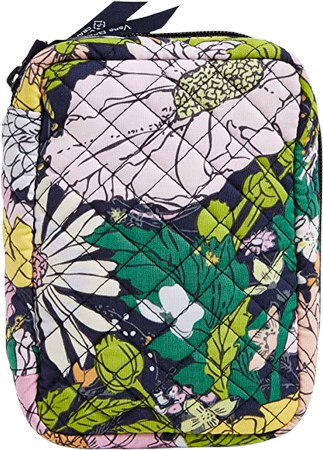 If your friend likes to travel, this adorable soft case jewelry organizer is the ideal Christmas gift to get her this year. The case features multiple storage sections to hold jewelry in place so it won't get tangled in transport. It even has a convenient removable zipper pouch to help keep more fragile items from getting scratched or damaged. Not only is it a useful and fashionable Christmas gift, but it's also an eco-friendly gift as the outer part is made from recycled organic cotton. A win for your friend and the planet.
4.
RFID Leather Wallet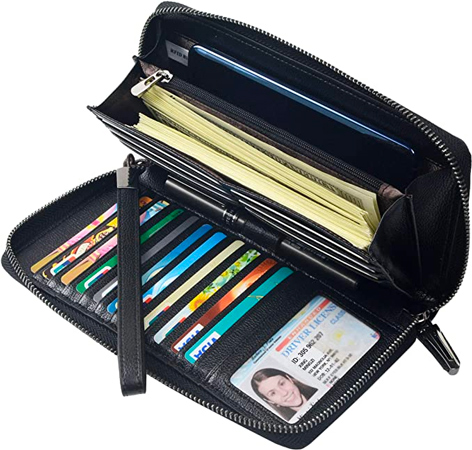 Give your lady friend a safe way to carry all of her credit cards and cash with this RFID leather wallet. The RFID protection stops thieves from being able to scan her sensitive information so she won't have to worry about identity theft. Inside is space for 17 credit cards, an ID card, a pen and can even accommodate most large smartphones in the dedicated phone sleeve.
It's the perfect way to hold all of her essentials on the days she doesn't want to carry around a large purse. The wallet is made of premium leather and comes in a variety of both classic and fun colors to choose from.
5.
Leather Day Purse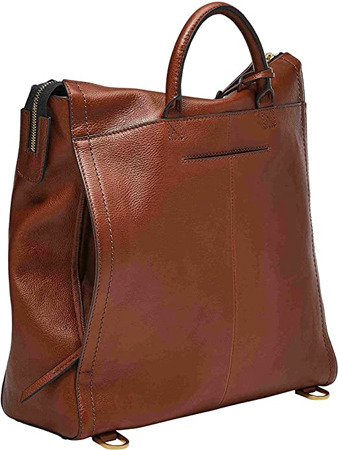 This clever purse is going to be a hit this Christmas. Not only can your friend carry it as a traditional purse with a single strap, but it also quickly transforms into a backpack so she can go hands-free. The bag is made of high-quality vegan leather and comes in everyday colors like black and brown or you can opt for a more funky style like the patchwork pattern. Your friend will appreciate this gift for both the style and the convenience of the backpack option.
6.
Minimalist Day Backpack
If your friend likes to only take the minimum necessities with her when she's out for the day, this Christmas gift is going to be right up her alley. The bag is designed to be worn as a sling backpack or can be used as a fanny pack around her waist. The material is water repellent and highly durable so it will keep her belongings safe. Plus, the entire backpack is made from 100% recycled plastic bottles so it's great for your environmentally conscious friend. This is the perfect Christmas gift for the girl on the go.
7.
Water Bottle Sleeve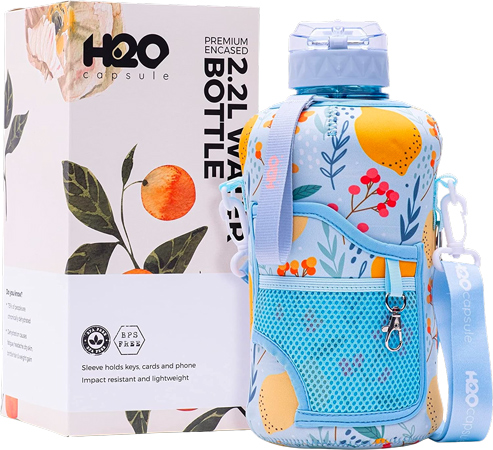 With this cool gift, your friend will never feel thirsty again. We all know we need to stay hydrated throughout the day but carrying a water bottle everywhere can be inconvenient. This 64-ounce bottle solves the issue by being able to carry the bottle like a purse via the sleeve and detachable strap. The storage sleeve doesn't just look good and offer convince though, it will also keep her beverage cold for hours.
8.
Amethyst Healing Lamp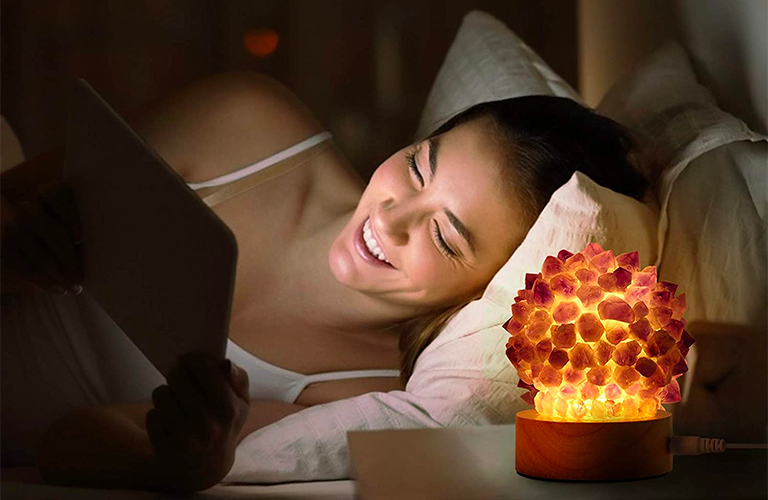 Here's a Christmas gift that can help improve your friend's mood and sleep while elevating the style in her room. If your friend believes in the healing power of crystals, this unique lamp needs to be in her home. The lamp comes in different crystal options, depending on which chakra she wants to open. Even if your friend doesn't know much about the benefits of crystals, the lamp is just really cool to see and will add an earthy touch to whatever room she keeps it in.
9.
Multi Plant Stand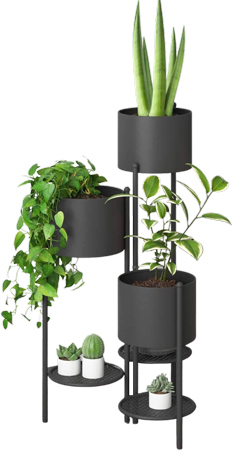 This modern plant stand would be a great Christmas gift idea if the woman you're shopping for has been described as a plant lady. (In the nicest of ways!) Instead of getting her a single plant pot, with this gift she can have three times the plants. This modern planter is made of matte black metal and features three tired planters plus two lower shelves that can be used for small succulents or other small decor items. The design of the planter will make it fit seamlessly into any decor style and will turn her plants into a feature in the room. If your friend loves plants, she'll love this gift.
10.
Jute Storage Baskets
Get creative this Christmas and put together a truly personalized gift basket for your friend. Whatever your friend is into, choose a selection of cool gifts and give them to her in these useful jute storage baskets. The beauty of this gift is that even after she opens all her gifts inside, she'll have these trendy baskets to use around the house. They're perfect for storing blankets, pet toys or rolled-up towels in the bathroom for a spa-like presentation. A gift like this will never go out of style.
11.
Cube Picture Frame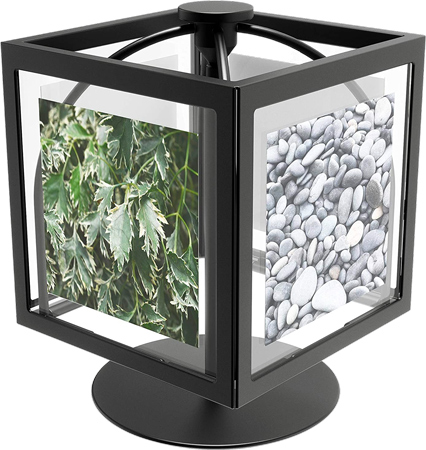 Everyone loves being able to see their special memories whenever they want. This Christmas gift idea will allow her to display multiple pictures in a very modern and eye-catching way. This spinning cube frame will hold four pictures and can be turned whenever she wants to change the forward-facing picture. The black metal frame with clean lines gives it a modern feel that will look good displayed on a shelf, tabletop, or even on her desk at work.
12.
Brass Candle Tray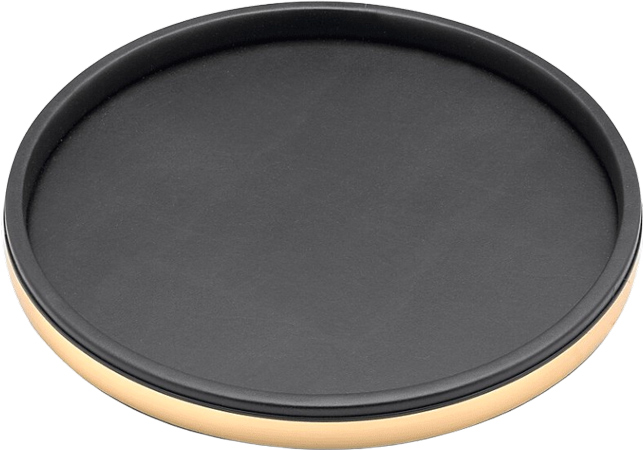 If your friend appreciates the details in home decor, this Christmas gift is going to add more style to her candle display or small vignettes. Clustering small decor items on a stylish tray always pulls a look together. This black candle tray with a contrasting brass bottom will look great on a coffee table or in a bathroom. The classic design makes it so versatile and is definitely a gift your friend will be happy to get.
13.
Countertop Vanity Organizer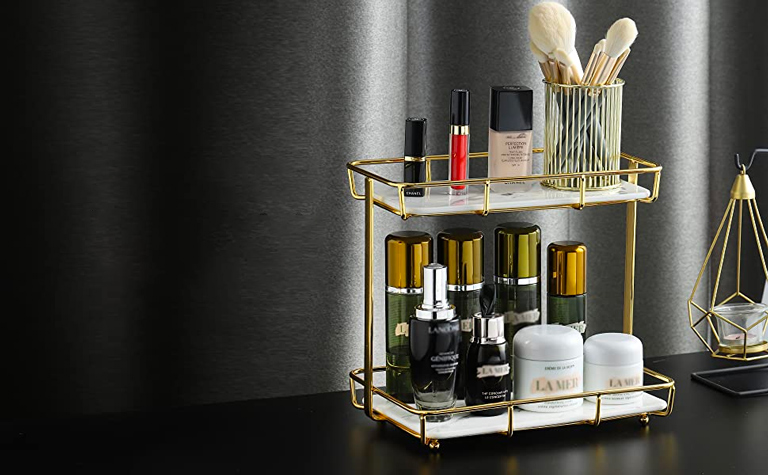 This attractive countertop organizer would be an appreciated Christmas gift if your lady friend has a lot of makeup or perfumes that she would rather display elegantly instead of just cluttering up the bathroom countertop. This chic display features two shelves that are decorated with a marble effect pattern. The gold metal frame keeps the aesthetic of these shelves classy and timeless. They are going to look so beautiful in your friend's bathroom and she'll appreciate the extra organization in her life.
14.
Botanic Plate Set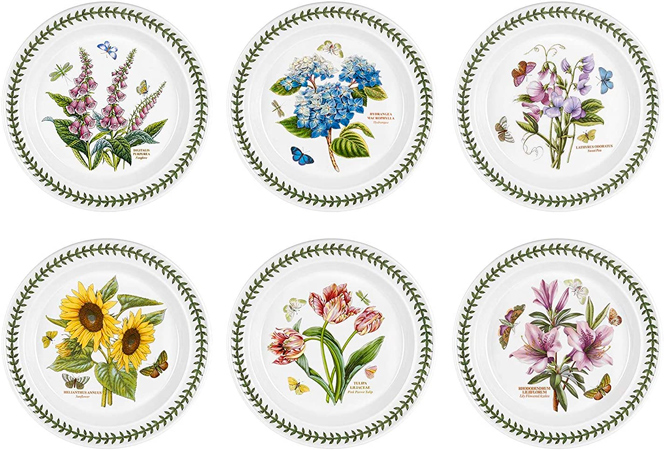 If your friend likes to entertain and enjoys uber feminine decor, this is the Christmas gift that's going to blow her away. This adorable set of dinner plates is a mix of six different botanical designs. While the plates may look delicate, they're actually highly durable. They are dishwasher, microwave, freezer, and oven safe so they don't have to hide in the cupboards waiting for a special occasion. These plates will steal the show every time she uses them. They are so pretty, and your friend will agree.
15.
Cast Iron Pot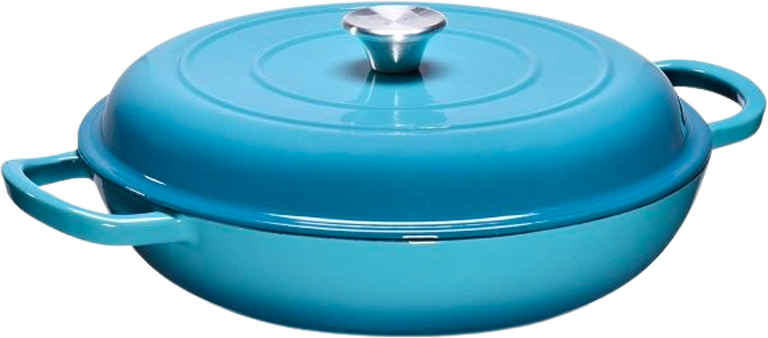 Are you shopping for a woman that knows her way around the kitchen? Surprise her with this enameled cast iron casserole dish with matching lid. Enameled cast iron cookware helps food cook faster, cook more evenly, keeps food warm for hours and if properly taken care of, enameled cast iron dishes will last a lifetime. Choose from a sleek black option, or make cooking even more fun with the blue or bright orange option. This Christmas gift idea is going to be a winner for the number one cook in your life.
16.
Electric Milk Frother
Does the woman you're shopping for love coffee but you're trying to think of a Christmas gift better than a coffee mug or gift card to her favorite coffee shop? This is the gift you're here for. This milk frother by Nespresso will give your friend hot or cold milk froth with a single press of a button. Now she won't need to leave the house to get a delicious, pro-level cappuccino whenever she gets a craving.
17.
Modern Lazy Susan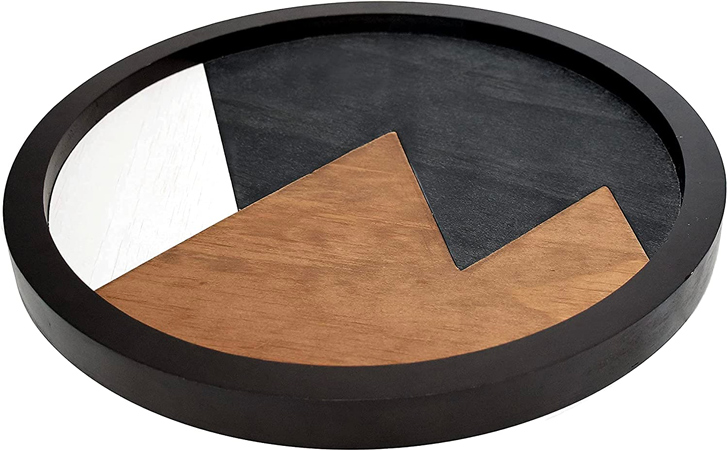 This gorgeous Lazy Susan tray is going to earn you some points when the lucky woman unwraps it on Christmas. It's made of solid wood and features an abstract mountain design made out of different color wood inlays. If your friend loves a good tray or charcuterie board, this is the one she wants next.
The tray is on a mechanism that allows it to be rotated. It's perfect for parties or game nights so people don't have to reach over the table. When not being used to serve, this would look great on your friend's dining room table as a centerpiece or on her kitchen counter as a very cool statement piece.
18.
Stackable Snack Bowls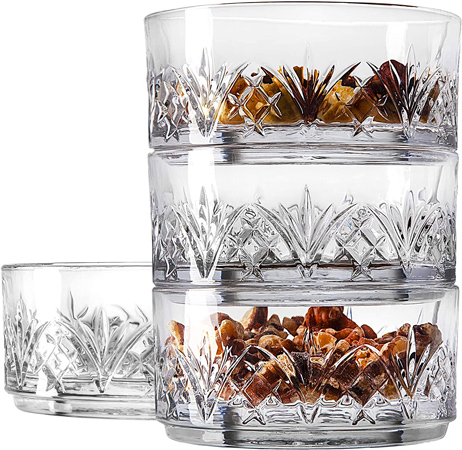 This gift looks like it should have a place on the Christmas dinner table. These stackable bowls would look so good scattered around the table with nuts, olives, pretzels and other small finger foods. The set of three is made from lead-free crystal that has been cut with a traditional and timeless design around the base of each bowl. Guaranteed these will make an appearance at all of your friend's Christmas dinners and parties. It would also make the perfect hostess gift if your friend has invited you over for this year's Christmas party.
19.
Countertop Air Fryer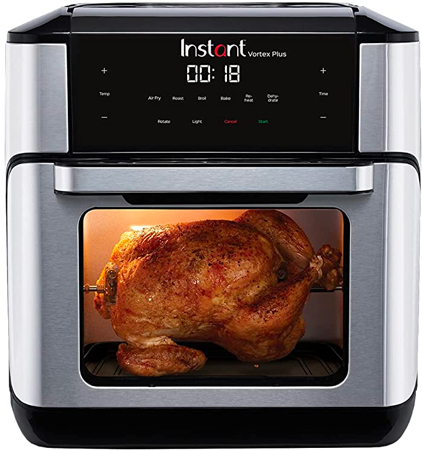 Help your friend cook healthier with this awesome gift idea. If your friend loves to cook and she doesn't already have one of these, this Christmas is the time to change that. An air fryer can make foods just as golden and crispy as deep-fried foods but without all the saturated fats from traditional frying. The small footprint means it fits on the countertop or can be stored away when not in use. Air-fried ham for Christmas dinner anyone? Definitely! Yum.
20.
Bread Baking Kit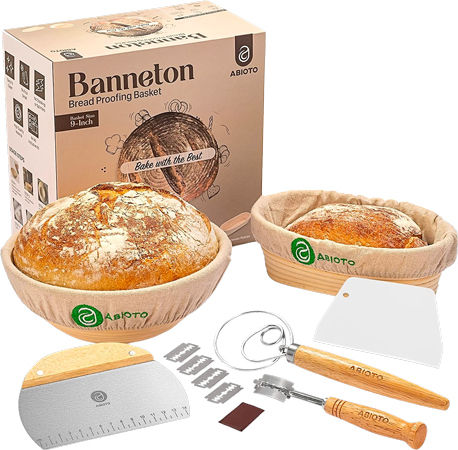 Maybe the woman you're Christmas shopping for wants to try her hand at a new hobby and what better hobby than making delicious homemade bread? This eleven-piece kit comes with all the tools she is going to need to make custom bread recipes that the entire family can enjoy. No more worrying about if bread is gluten-free or Keto friendly. Soon she'll be making healthy gourmet bread exactly how she wants it.
21.
Comfortable Fluffy Slippers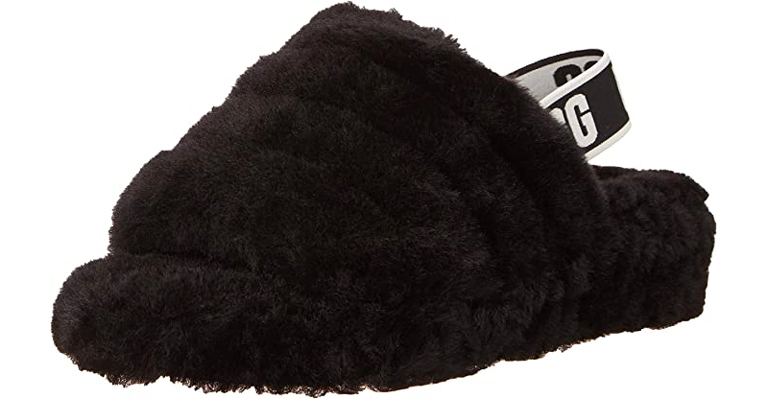 Here's a traditional Christmas gift that never disappoints. Most people will wear their old pair of slippers until they've worn out the soles. This Christmas, upgrade her old house slippers to this amazing pair of fluffy UGG slippers. They're made of a super soft sheepskin on the uppers and have a rubber sole for safety. Unlike other slide slippers, this pair comes with an elastic strap on the back so the slippers stay on and don't flop when walking. Your lady friend is going to love how her feet feel in this luxurious gift.
22.
Comfortable Earplugs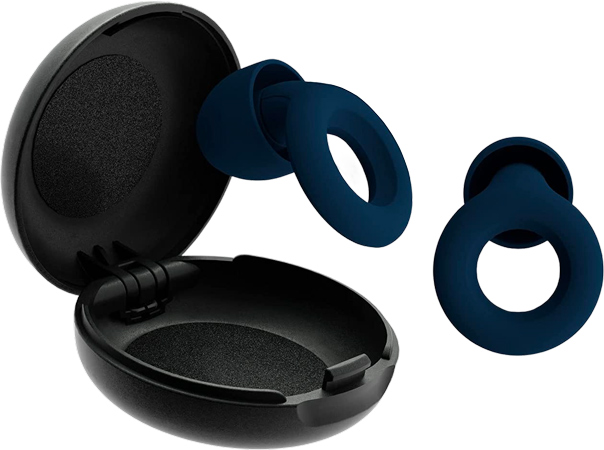 This gift would be a great stocking stuffer idea. If your friend loves to travel she'll appreciate this unconventional but very useful gift. This pair of earplugs is not only designed to block out more noise than traditional foam earplugs, but they're comfortable to wear for long periods. They'll even stay in while sleeping, which is great if the woman you're shopping for sleeps next to a noisy sleeping partner. They're also great for studying, meditating and working. This is the last pair of earplugs she'll ever need.
23.
Mini Travel Massager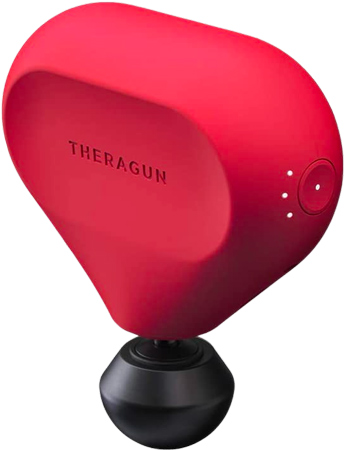 If your lady friend loves to hit the gym, she's going to appreciate having this in her gym bag for post-workout recovery. This compact massager weighs just three pounds so it's easily transportable. It comes with four different attachments that are designed for different parts of her body that need massage therapy. This massager is proven to help relieve cramps, knots and muscle tension. This gift will have her feeling amazing and she'll have you to thank for that.
24.
Enriching Face Cream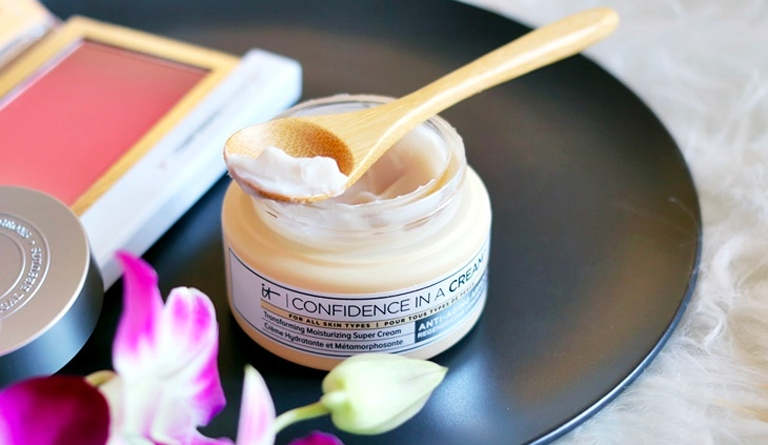 If self-care and looking young and refreshed is your friend's thing, this high-end face cream is going to be a gift she'll be happy to get. Made with hyaluronic acid, collagen and peptides, this deeply hydrating cream will provide long-lasting moisture for a full 24 hours. Give your friend the gift of radiance and youthfulness with this indulgent gift idea.
25.
Nourishing Hair Mask
This gift is going to give the woman you're Christmas shopping for a salon-like hair treatment all from the convenience of her bathroom. Nicknamed "The Mane Changer" and a best-selling social media sensation, this deep conditioning hair treatment is the winner of 13 beauty awards for a reason. It not only moisturizes hair but it also conditions, treats split ends, improves hair texture and reverses damage in just one treatment. This Christmas gift will be a treat she won't refuse.
26.
Light Therapy Lamp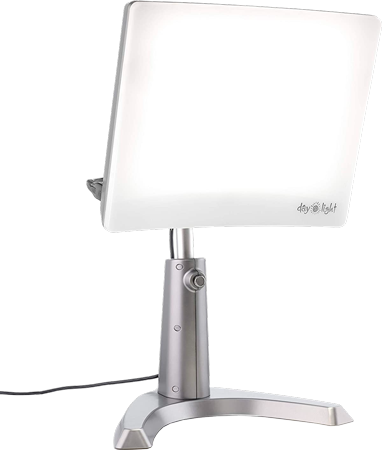 This gift will improve your lady friend's mood, improve her sleep and increase her energy throughout the day. Not many Christmas gifts can promise that but this one delivers. This LED sunlight therapy lamp is recommended by the Mayo Clinic to help people who suffer from winter doldrums or for people who live or work in a space that doesn't get a lot of natural light. It can even help improve concentration so it would be a great Christmas gift for your friend if she works in an office.
27.
Versatile Craft Machine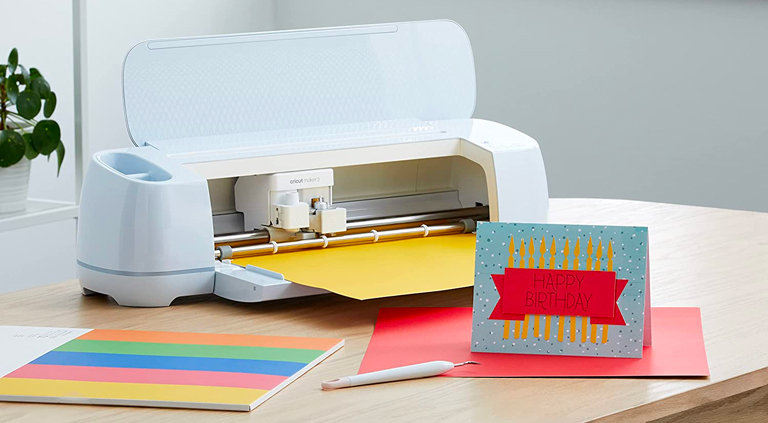 For the woman who thinks crafting is life, you are going to make her year with this high-level crafting machine. The Maker, by Cricut, is a versatile cutting machine that isn't just for hobbyists. Many crafters even create entire businesses selling handmade crafts made just with this machine. Labels, greeting cards, scrapbooking accessories and even custom decals and stickers can be professionally made with this cool Christmas gift. Don't be surprised if next Christmas everyone gets a beautiful handmade holiday card. She's going to be obsessed with this gift.
Need more inspiration?