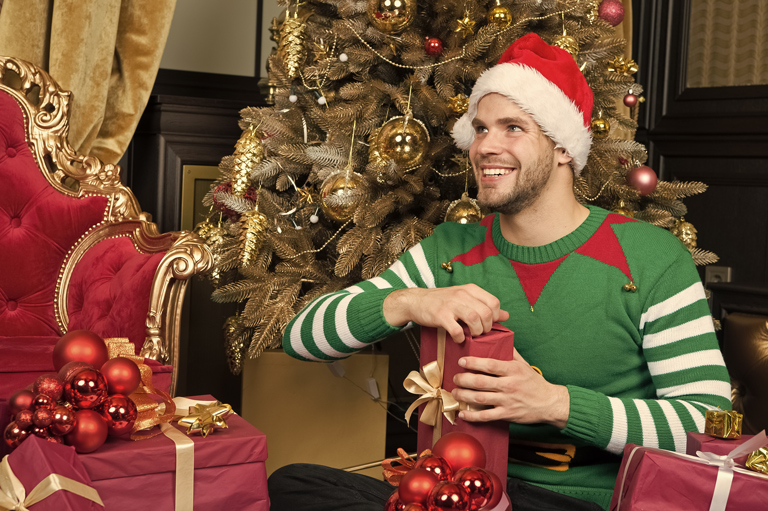 Are you feeling the creep of Christmas coming faster than you thought? Don't let gift-giving anxiety ruin your holiday. It's not too late to find your brother a last-minute gift that's so over-the-top cool, he'll think you've been planning the big reveal all year long.
We've made your life easier by putting together this list of 28 outstanding Christmas gifts for your amazing brother. Whether he's into tech gear, gaming, cooking or unique home decor, you'll find the gift you're searching for right here. So grab a glass of eggnog, get comfy in your favorite Christmas pajamas and get ready to be impressed with how good you are at picking the perfect gift.
1.
4K Clip-On Webcam
For all your brother's live streaming and video conferencing needs, this Christmas gift is going to make it all infinitely better. Made by Logitech, an industry leader in computer accessories, this small webcam will clip onto his laptop and give him an instant upgrade to 4K video from his computer.
It also features auto light correction to deliver crystal clear images even in low light conditions. Your brother is going to look next-level professional at his upcoming web conference, that's for sure.
2.
SSD External Memory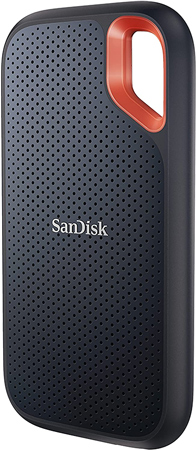 Whether your brother is into photography, gaming or growing his movie collection, this high-capacity external memory drive is a Christmas gift he's going to love. Made by SanDisk, this 1TB drive is lightning fast. Fast enough to play 4K movies directly from the drive.
It's also safer from damage than traditional drives that have internal moving parts that are prone to breakage. All your brother's movies, games, documents and photos can fit in his backpack for safekeeping.
3.
Portable Side Monitor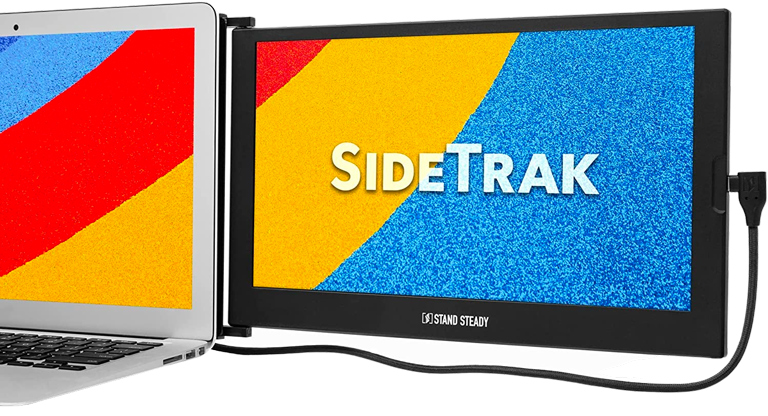 If your brother is used to working with multiple computer screens, this cool Christmas gift is going to really impress him. This portable monitor attaches to his laptop so he can work like he's at home from wherever he is.
It attaches via strong but safe magnets so setup is fast and easy. It also weighs less than two pounds so it's lightweight enough to keep in his laptop bag or backpack.
4.
Popup Green Screen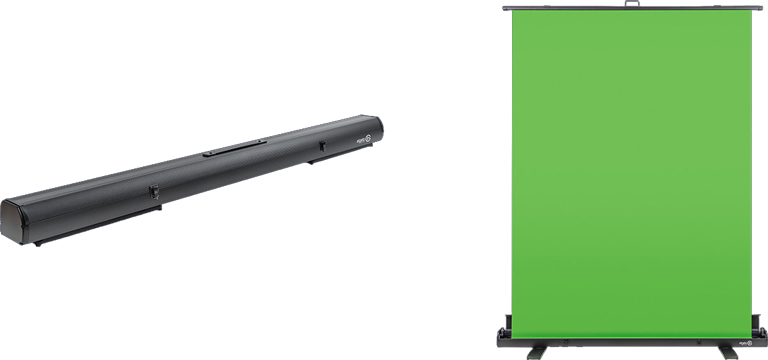 This is the gift any gaming live-streamer is going to want to see wrapped up under the Christmas tree. If streaming is more than just a hobby for your brother, this green screen by Elatgo is going to add a whole new dimension to his gaming setup.
A green screen will allow him to change his backgrounds to whatever he wants or he can stream the actual game he's playing as his background. It will give his streaming a more professional look. The great thing about this screen is it doesn't require any mounting. It just pops up by pulling the top handle. Less set-up time, more game time.
5.
Virtual Reality Headset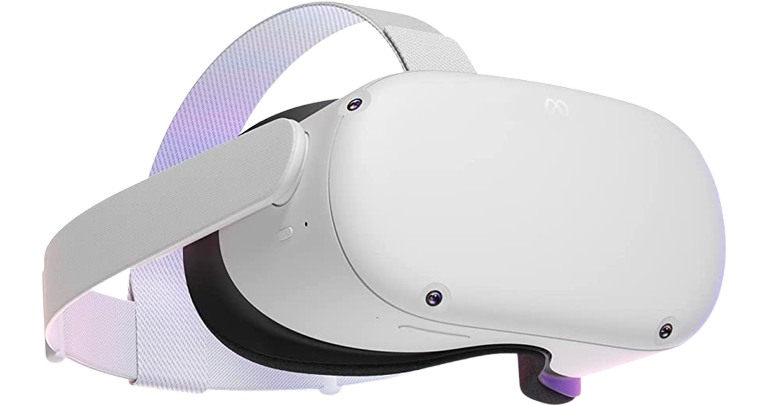 Let your brother escape to a world beyond the daily grind with this Christmas gift idea. This virtual reality headset by Quest is wildly popular, not just with gamers, but even golfers and gym enthusiasts. Unlike other virtual reality headsets that require a specific gaming console, this headset is completely self-contained.
Your brother can just put on the headset to play solo games or connect with other players across the world. He can even practice his golf swing, take dance lessons or burn calories in a virtual gym, all with hyper-realistic graphics.
6.
Portable Internet Device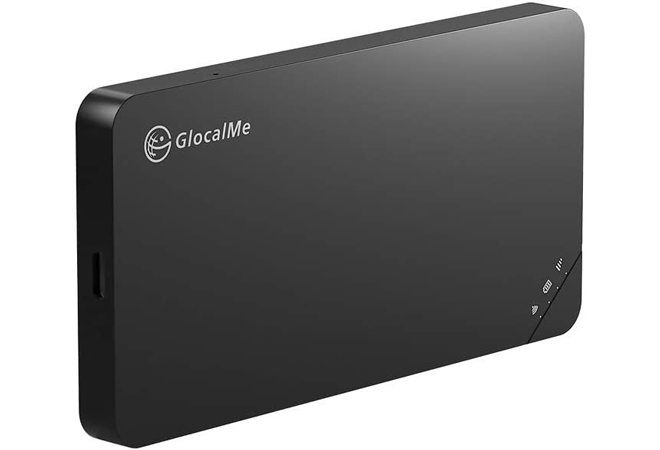 Give your brother the gift of staying connected to the world no matter where he is in it. This pocket-sized portable router provides an easy and affordable way to purchase internet services in different countries. He won't have to worry about roaming fees on his phone or have to buy individual sim cards for whatever country he visits.
The service is activated online and instantly turns on internet access on the device. He can connect all of his gear, including his computer so he can work or surf the web while he's on the go.
7.
Leather Tech Sleeve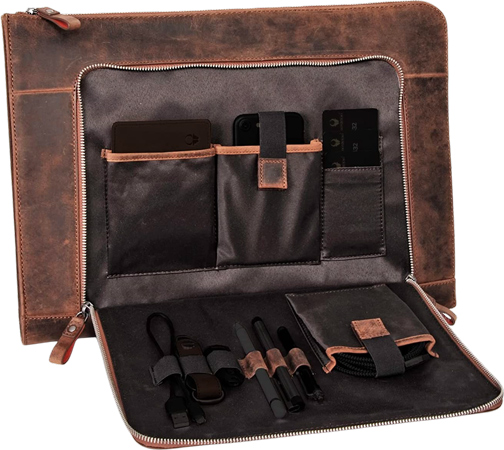 If your brother is the executive type and appreciates luxury style, this leather tech sleeve is a Christmas gift he'll gladly carry every day to work. It's the perfect size for carrying a 13-inch laptop, tablet and notebook. It's also available in a larger size for 15-inch computers. The pre-aged, supple leather gives it an elegant and vintage look that exudes sophistication.
8.
Futuristic Floating Pen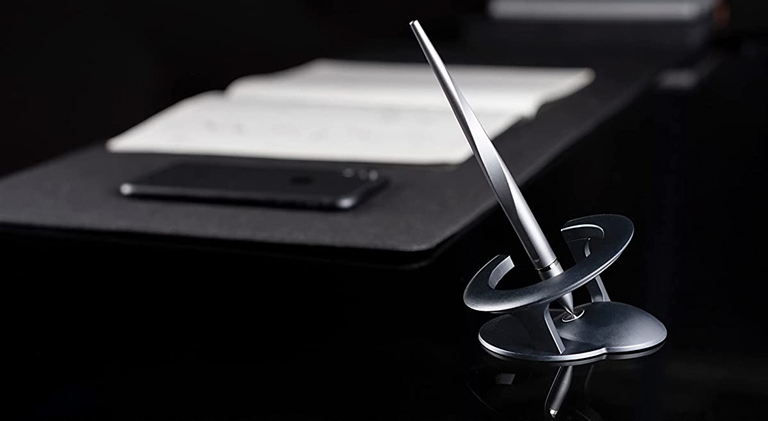 Upgrade your brother's desk decor with this impressive Christmas gift. Out with his old boring pen and in with this futuristic, gravity-defying executive pen. The pen is made of a solid piece of black aluminum and has been engineered to seemingly float within the display holder at a 23.5-degree angle.
While it does boast a superior writing experience and quick changing ink cartridges, that's probably not what your brother is going to care about. It just looks so awesome! And that's enough to make this gift a grand slam.
9.
Modern Desk Organizer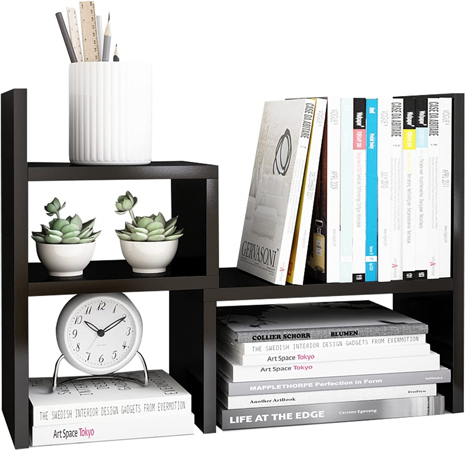 Help your brother organize his desk in a stylish way with this practical Christmas gift. Everything from hard drives, chargers, books and files can get out of his way and onto this adjustable shelf.
The two-part construction can be configured to best suit his needs and it's available in five different colors to match either his desk or his office decor. If your brother spends a lot of time at his desk, he'll appreciate all the extra space, and style, this gift will give him.
10.
Reusable Smart Notebook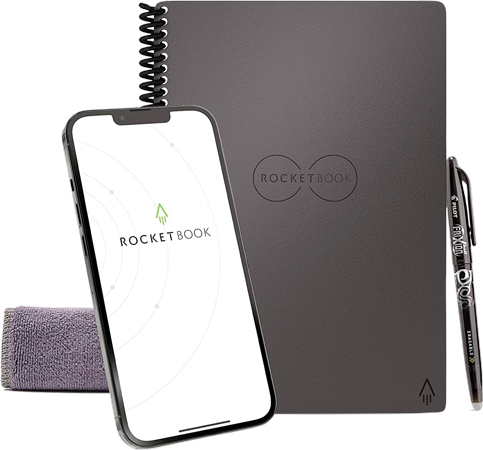 This tech Christmas gift is not only incredibly useful, but it's also great for the environment. If your brother takes notes, either for work or school, this reusable notebook is going to keep him productive and declutter his life.
This smart notebook can be used like a regular notebook but the included app makes it easy to scan and save notes online to cloud services like Google Drive, Evernote and OneNote. Once he's saved his notes he can erase the page using a damp cloth. With this gift, he can get rid of all those old notebooks that are laying around and organize his notes with ease.
11.
Portable Touch Lamp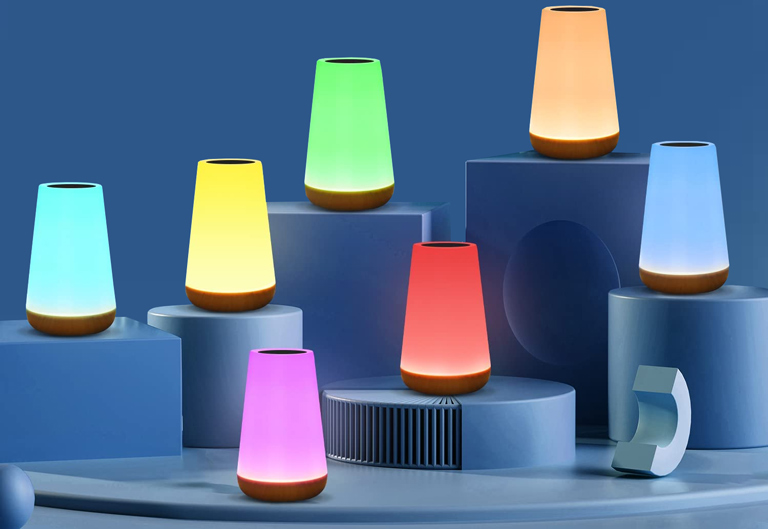 Light up your brother's Christmas morning with this attractive touch lamp. The lamp provides 360 degrees of illumination and features five dimmable settings and 13 colors that are controlled by the included remote.
This would look great on a desk or on his bedside table. It would also make the perfect camping light because it doesn't require an outlet and can be quickly charged via the USB port.
12.
Tabletop Fire Pit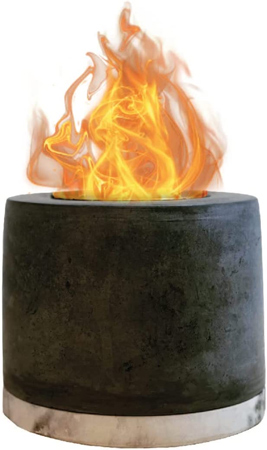 Your brother is going to love the idea of bringing the fire pit indoors when he sees this Christmas gift. This miniature fire pit is designed for indoor and outdoor use. The concrete vessel has a base that is designed to diminish the heat from the fire so it won't cause damage to the tabletop
Inside the vessel is the fuel chamber that can hold bioethanol, rubbing alcohol or gel fuel to light the fire. Unlike other tabletop fire pits that can only burn for 30 to 40 minutes at a time, this one will burn for over an hour. This is the finishing touch he needs at this next game night or dinner party.
13.
Climbing Wall Art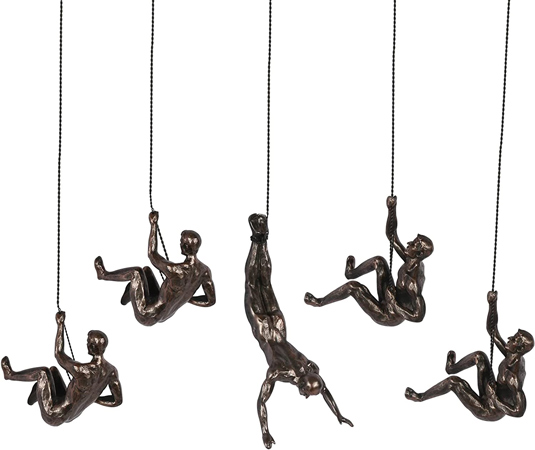 This Christmas gift is going to be a conversation starter in your brother's house. These unique wall-climbing men are made out of resin and covered in a copper finish. The set includes five men, all hung from their own wire cords.
They can be hung individually around the house or for the most impactful piece of art, hung together to create a focal point in his living room, bedroom or office. If your brother likes decor that makes a statement he's going to love this cool gift.
14.
Reversible Cooling Blanket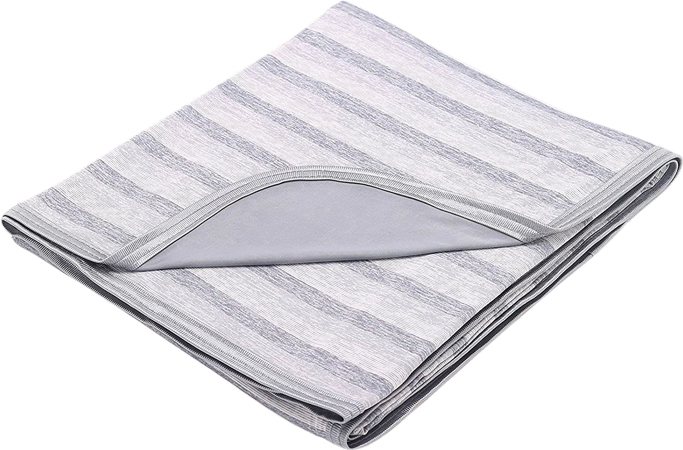 Is your brother a hot sleeper or just prefers to sleep in a cool room? This cooling blanket is a Christmas gift that's going to improve his life. The blanket is made of a special cooling material that will instantly drop his internal temperature by 2°C.
It's completely breathable, quick drying and has enough weight to make him feel like he's snuggled under a comforting blanket. For a better night's sleep, especially when the summer starts again, this is a blanket he's going to want to have on his bed.
15.
Portable Toothbrush Sanitizer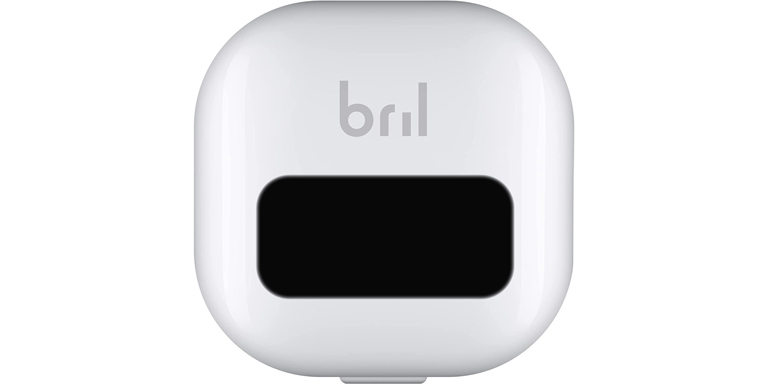 If your brother likes to travel or just likes to keep his toothbrush germ free in the house, this portable sanitizer is a useful stocking stuffer idea. This snap-on case fits around the head of his toothbrush and uses UV light technology to sterilize 99.9% of germs that can build up on a toothbrush.
It comes in three colors to choose from, white blue or black. If your brother is into his beautiful smile, and not so much into germs, this is the Christmas gift for him.
16.
Anti-aging Face Care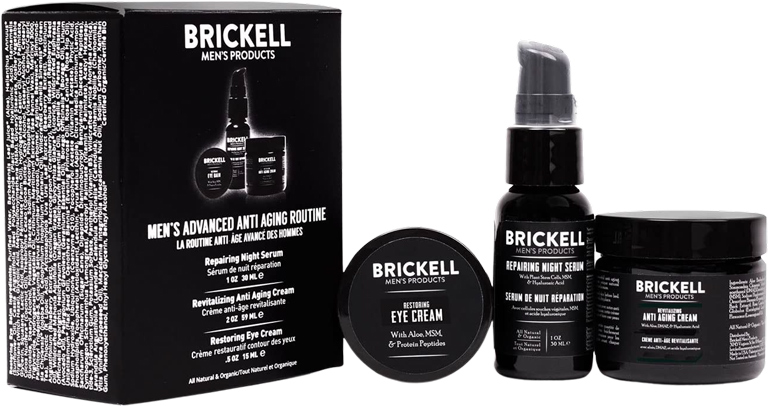 Give the gift of long-lasting youth this Christmas with this skin care kit that has been formulated specifically for men. The set includes a full day-to-night regimen that repairs skin cells, nourishes and reduces the appearance of fine lines and wrinkles.
All the products are completely unscented and organic so they're perfect for men with sensitive skin. Get him off of the drugstore brands and surprise him with this extravagant treat.
17.
Steel Wine Cooler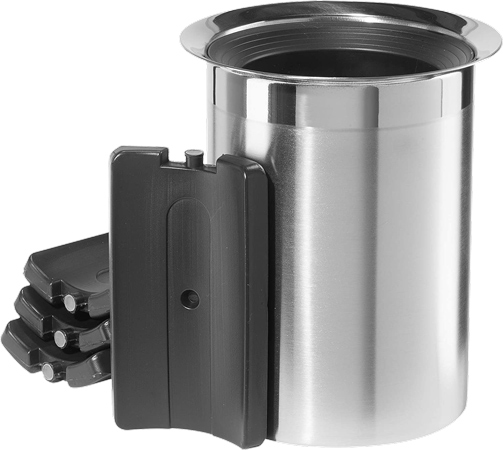 Give your brother a Christmas gift he can use at his next video game gathering or poker night. Instead of ice, this stainless steel wine chiller uses reusable ice packs that can be frozen in the freezer.
That means wine stays cold for longer and he'll never have to worry about condensation on the bottle. The stainless steel design gives it a classy look without being too over the top for everyday, casual use.
18.
Premium Whiskey Set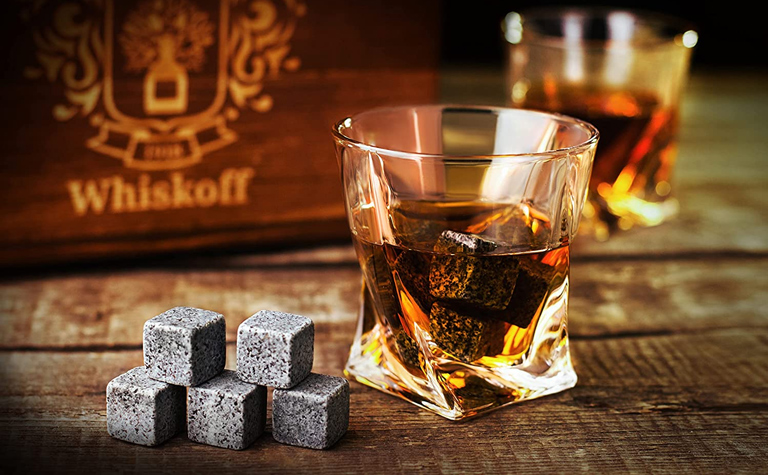 This Christmas gift is going to have your brother eager to get to the liquor cabinet so he can enjoy his glass of whiskey in style. This whiskey set comes with two lead-free glasses that feature an eye-catching twist design.
It also comes with two slate coasters, a pair of tongs and eight granite chilling stones that will keep his drink cold without watering it down. The set comes beautifully presented in a hinged wooden box that can be used for storage and safekeeping of his stunning new whiskey set.
19.
Camping Utensil Set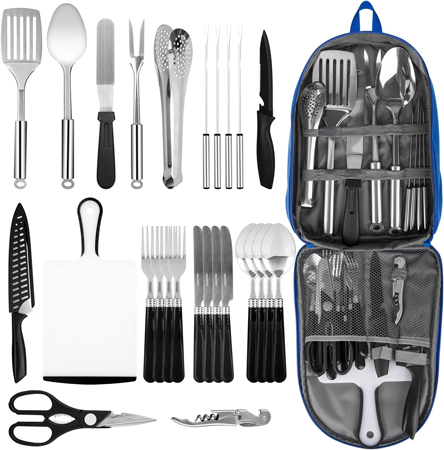 This gift is just what your brother needs for Christmas if he likes cooking under the stars. If he loves camping but doesn't want to use cheap and make-do cooking tools, this set of 27 pieces will have all the utensils he needs to cook like he's at home.
The set is made with high-quality stainless steel with heat-resistant plastic handles. It even comes with a dedicated backpack for organizing and transporting this huge set.
20.
Magnetic Tool Wristband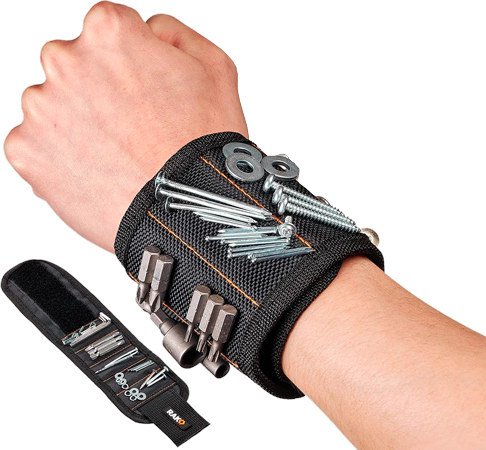 If your brother works with tools or enjoys doing DIY projects around the house, this Christmas gift is a must-have. The wristband is made of breathable mesh nylon and has 10 extra strength magnets sewn in.
It's perfect for holding screws, nails, and other small metal tools that need to stay organized and within easy reach while he's working on his projects.
21.
Egg Cooking Rings
Perfect fried eggs and gourmet omelets will be easy with this Christmas gift. If your bother likes to cook, he'll get a ton of use out of these silicone egg rings. The set comes with seven rings, a large one for omelets, three small square molds and three small round molds.
The smaller rings are great if he wants to make breakfast sandwiches where the egg actually fits onto his muffins or toast. They can also be used for pancakes, hash browns or even sausage patties. Your brother will be the king of breakfasts with this gift.
22.
Professional Pasta Maker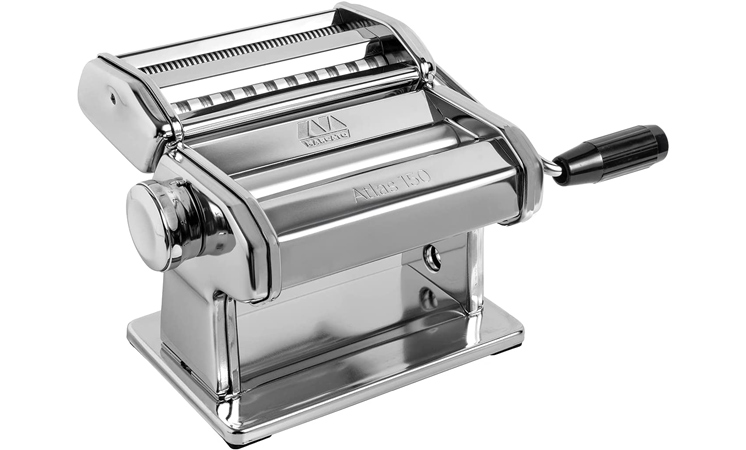 Help your brother enjoy homemade pasta that would make Italy proud with this Christmas gift idea. Made from chrome-plated steel, this pasta maker comes with a pasta cutter, hand crank, and a clamp.
It also has additional accessories that can be purchased to add to the pasta system, including a drive motor so the pasta doesn't have to be rolled out by hand. Cook's Illustrated has called it the "Ferrari of the pasta machine world" so you can be sure this will be a high-quality gift that your brother will love.
23.
Ceramic Pizza Stone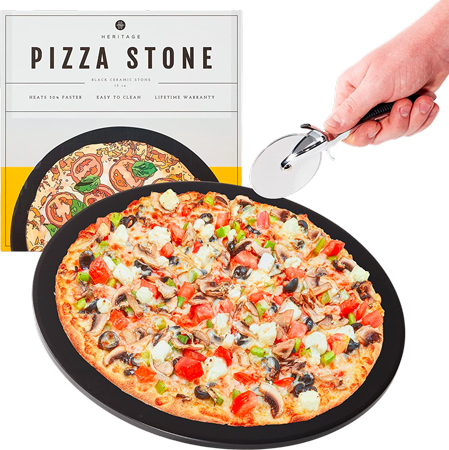 If your brother loves making homemade pizza, this gift will make sure it turns out restaurant quality every time. Made of durable ceramic that is greaseproof and burn-resistant, this baking stone heats up quickly and evenly in the oven.
The focused heat of the stone causes the crust to get perfectly crisp without accidentally burning the top. It can also be used for making the most delicious garlic bread or perfectly cooked calzones. Pizza Hut better watch out. Your brother's pizza skills are about to level up.
24.
Meal Prep System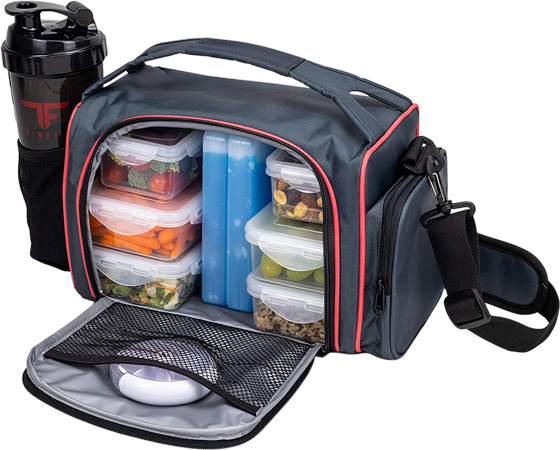 Help your brother reach his health and fitness goals faster with this complete meal prep kit. Everything he'll need to eat healthy while he's away from the house is included.
It comes with six reusable food portion containers, a shaker cup for proteins and health shakes, two freezable ice packs, a pill organizer and a double insulated lunch bag to keep it all fresh for the day. Make sure your brother is never forced to break his diet and resort to unhealthy fast food with this Christmas gift.
25.
Stackable Snack Containers

This useful Christmas gift will give your brother a better way to carry his snacks, medications and protein powders. The set comes with three stackable containers that connect to each other to keep them all in one place.
Unlike using baggies or plastic containers, this gift means he won't have to go digging around his bag to find what he needs. Everything will stay together, spill-free and ready to go to the office or gym. He'll never have to skip a protein shake again.
26.
Microfiber Gym Towels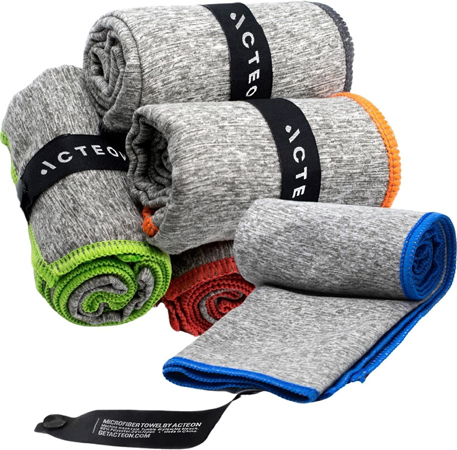 Being the considerate gym dweller your brother is, this set of gym towels is going to be a Christmas gift he'll appreciate. The set comes with five towels, each accented in a different color so he can keep the clean ones separate from the ones that need to be washed.
They're made of super absorbent, fast-drying microfiber lightweight enough to carry around the gym. These are great for wiping down machines after he's done banging out his sets or for wiping down his newly buffed body.
27.
Portable Sports Massager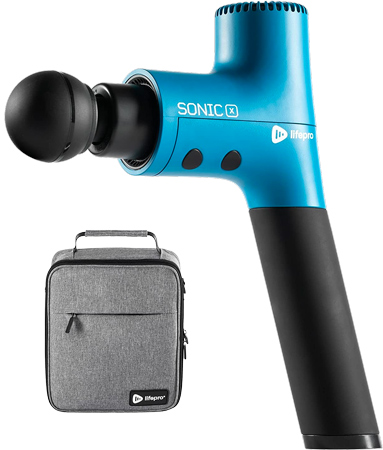 Whether your brother is an athlete, a fitness enthusiast, or someone who suffers from chronic pain, this massager is a great Christmas gift for your brother. This portable massager is small enough to pack in his gym bag so he can always have it with him on the go.
With three levels of intensity and six massage tips, it's perfect for targeting specific areas of the body for deep tissue massages. This gift will help your brother recover faster after an intense workout so he can be ready for his next gym session with less downtime.
28.
Convertible Gym Bag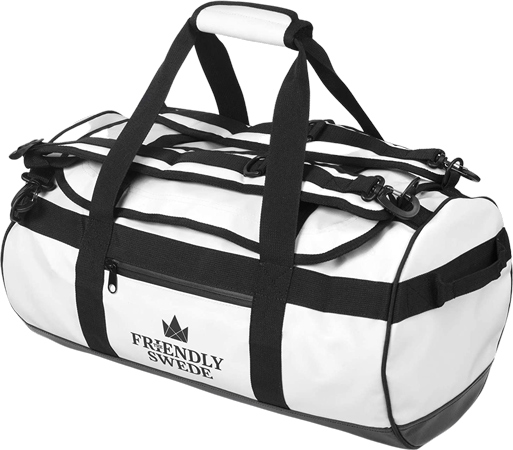 Give your brother this Christmas gift so he has a stylish way to take all his workout gear wherever he goes. Made from durable and waterproof materials, this heavy-duty gym bag is great if he likes to get his sweat on outdoors.
It's available in three sizes, the largest being a huge 90 liters. That's big enough to hold a soccer ball or basketball. It features detachable straps that allow it to be carried three ways, a backpack, crossbody bag or as a duffel. If you want to get your health-nut brother a gift he'll love, this will be the one.
Need more inspiration?