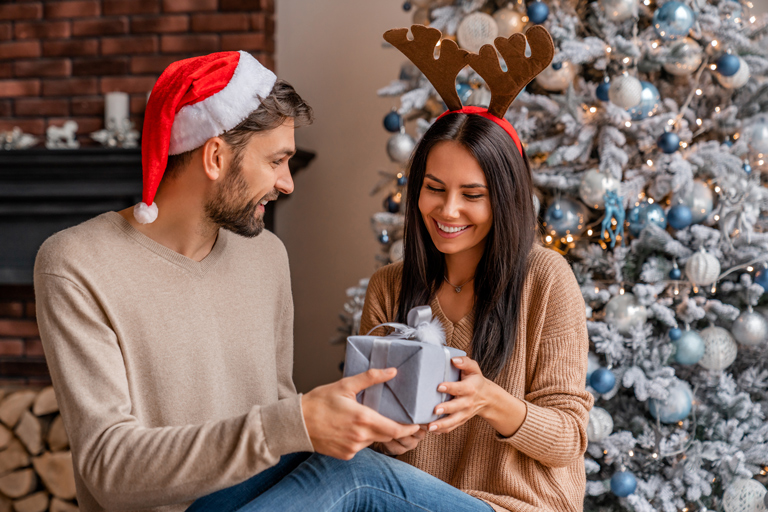 Your wife is amazing, supportive, loving and always there for you. It's probably safe to say she's on Santa's nice list. Make sure you're not outdone by the big guy and get her a Christmas present that is going to show her that you notice all the great things she does for you.
This list of 28 Christmas gifts for your deserving wife will ensure this Christmas morning will be one she'll remember forever. All her friends will be opening gift cards from their partners while she'll get to unwrap something so cool it will make all her friends jealous. You'll definitely be getting an extra slice of Christmas pie for how much time and work (😉) you put into finding her the perfect gift.
1.
Big Bling Ring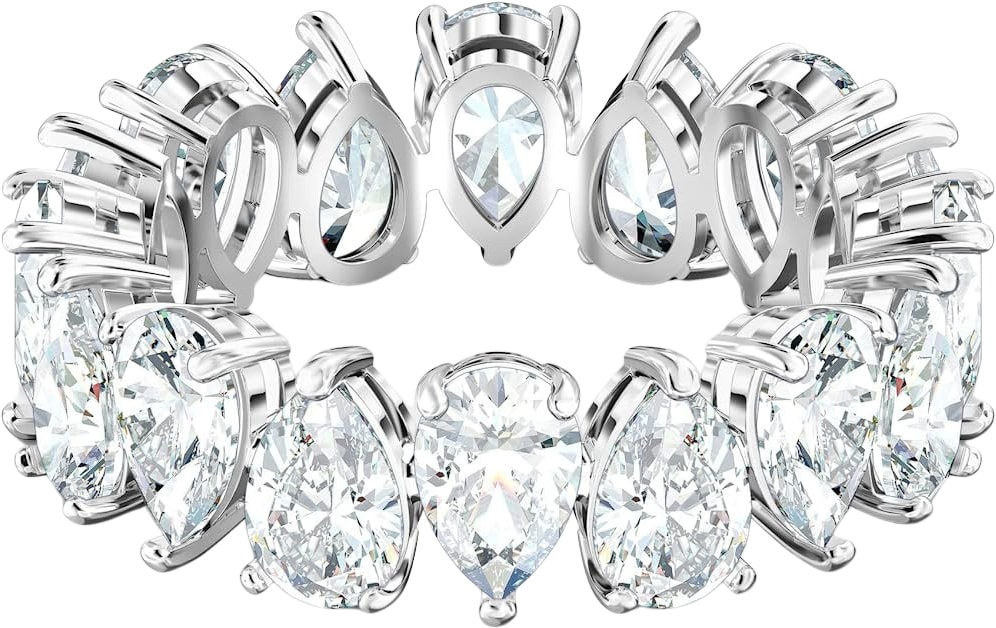 If your wife can't get enough bling in her life, this Christmas gift is going to have her jaw on the floor when she opens it. Imagine her face as she opens the box to reveal this stunning crystal ring by Swarovski.
The entire band is comprised of pear-shaped crystals that are mounted in three-prong, rhodium-plated settings. The minimalist settings allow light to pass through the huge crystals to give off a fire that's going to have everyone talking about her amazing new gift from you.
2.
Classic Leather Watch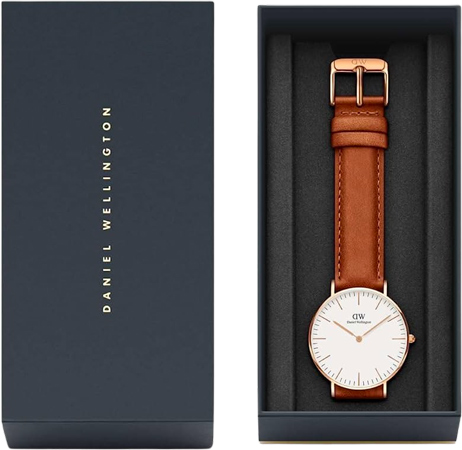 Get your wife a timepiece for Christmas that's as classic and sophisticated as she is. The large 36 mm watch face keeps the design simple with rose gold number markings on a timeless white dial. The strap is made of genuine American leather that has been pre-distressed for a worn-in, vintage look.
It's also water resistant so she won't have to worry about it getting damaged if she ever finds herself caught in the rain. This gift is going to look good on her wrist, day or night.
3.
Travel Jewelry Organizer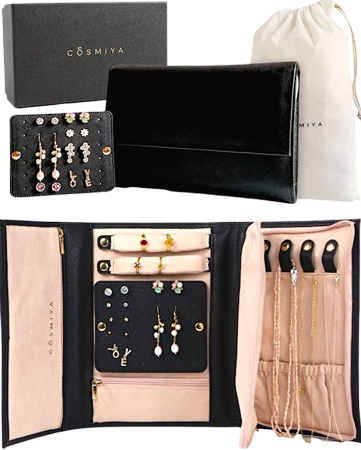 Make sure your wife is ready for that special vacation you've been planning with this Christmas gift. This jewelry organizer will allow her to bring all of her favorite jewelry with her and keep it safe from damage or from getting tangled.
Unlike other organizers that can be bulky, the slim design of this one resembles a stylish hand clutch. It's low profile enough to slip into a carry-on bag or into her purse. With this gift, she'll never have to choose between her favorite pieces when she travels. When in doubt, bring them all.
4.
Designer Day Bag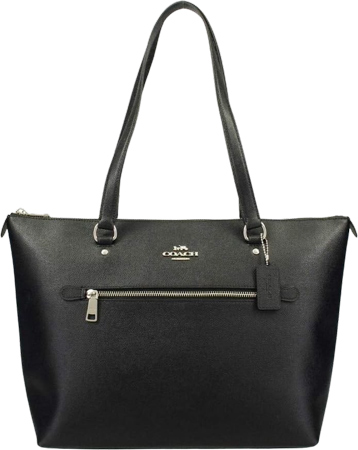 You can't go wrong with a Christmas gift like this one. Every woman needs at least one day tote that's going to be big enough for the days when she needs to take a little more with her. This one by Coach won't disappoint.
It's made of high-quality cross-grain leather that is going to stand up to heavy daily use. Inside the fabric-lined main compartment is plenty of room for her wallet, makeup, keys and even a full-sized tablet. Your wife is going to love this gift.
5.
Stackable Shoe Organizer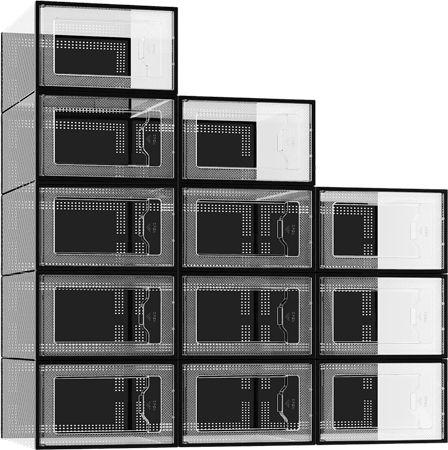 Is your wife into shoes? This Christmas gift is going to keep both her and her shoes happy. With this set of stackable shoe organizers, she'll be able to keep her expensive shoes protected from dust and scuffs while still allowing her to admire her gorgeous collection.
No more storing them in ugly, mismatched cardboard shoe boxes. This gift is going to bring her more joy from her shoes, even when they're not on her feet.
6.
Lightweight Pashmina Scarf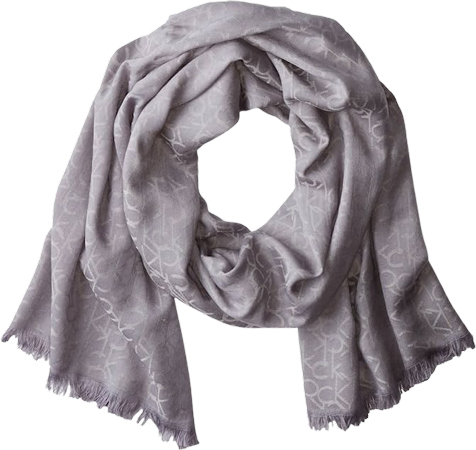 This versatile scarf by Calvin Klein would make a great Christmas gift for your wife. Whether it's to keep her neck warm during winter months or to drape around her shoulders to dress up that cute spring outfit she's waiting to wear, this pashmina is going to get used all year round.
It's made of pure viscose so it will keep its shape after being machine-washed. The subtle repeating logo pattern gives the scarf some interest without being overpowering. It will go with anything without clashing. If fashion is your wife's thing, she will love adding this to her trendy accessory collection.
7.
Cozy Wearable Blanket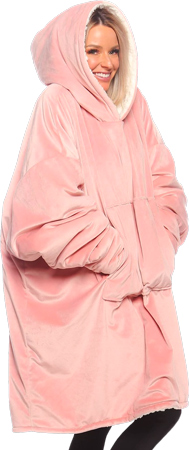 This Christmas morning your wife won't be able to wait to put on this cozy gift. As soon as she rips off the paper she'll be sporting this oversized hoodie blanket as she opens the rest of her gifts. If a blanket and her favorite hoodie merged into one super comfortable piece of loungewear, this would be it.
The outside of the wearable blanket is made of soft microfiber while the inside is lined with a thick faux sherpa material. It even has a huge pocket where she can stash the remote so you can't change the channel while she's watching her Kardashian reruns marathon. Don't hate me for that. Just be thankful your wife loves her snugly Christmas gift.
8.
Crystal Picture Frame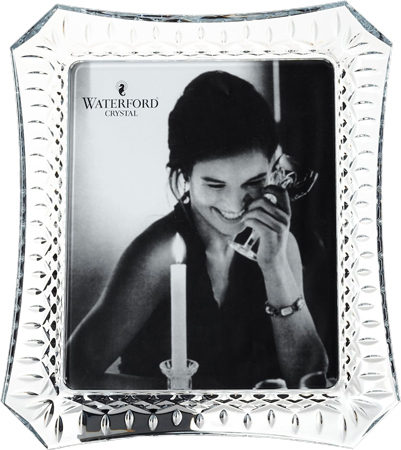 Give your wife a Christmas gift that she'll proudly display in her favorite room in the house so everyone can admire her impeccable taste in decor. This beautiful picture frame by Waterford is going to be the most high-class frame she's ever had.
It's made of solid crystal that is decorated with an understated etched pattern that spans the entire border of the frame. The family photo is going to look so good in this sweet gift.
9.
Decorative Orb Set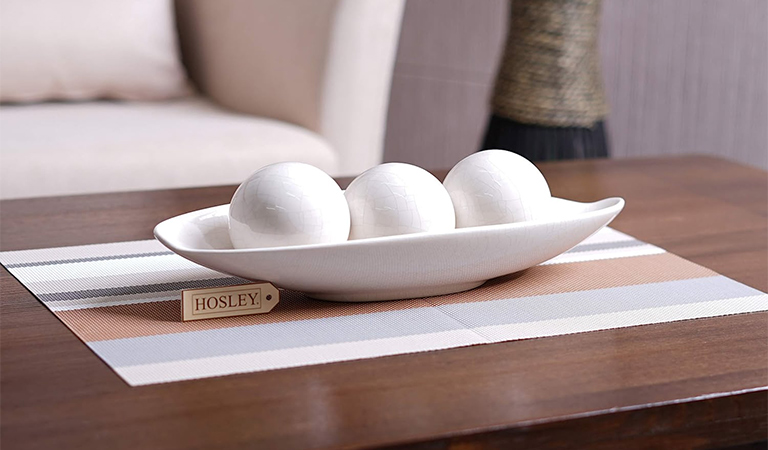 Spruce up that empty table or bookshelf with this Christmas gift. If your wife has been looking for that final piece of decor that's going pull her look together, these ceramic orbs and holding dish are what she's been waiting for. They would even look amazing as a low-profile centerpiece on the Christmas dinner table. If decor is your wife's passion, these are going to look great wherever she puts them.
10.
Luxurious Bed Linens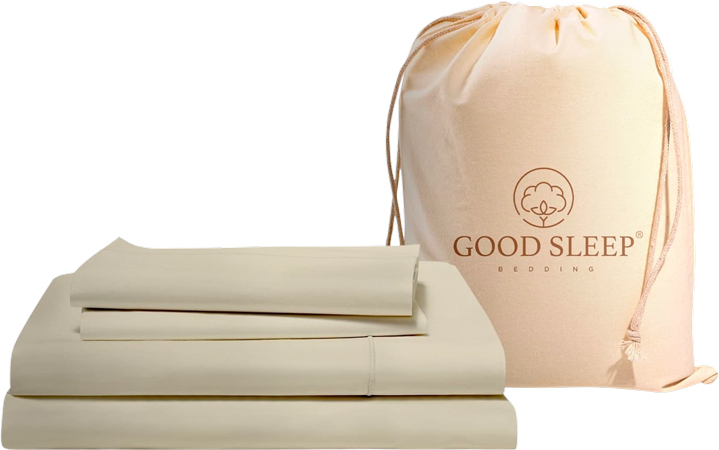 Here's a Christmas gift for your wife that you can both enjoy. This set of Egyptian cotton sheets is going to take your bed from blah, to five-star comfort. The 1,000-thread count cotton makes these sheets ultra-soft on the skin while still being breathable. They're also low maintenance and can be washed by machine.
The great thing about sheets of this quality, is the more you wash them, the softer they get. Low-quality sheets just start to fall apart with every wash. Invest in better sleep with this Christmas gift.
11.
Throw Pillow Covers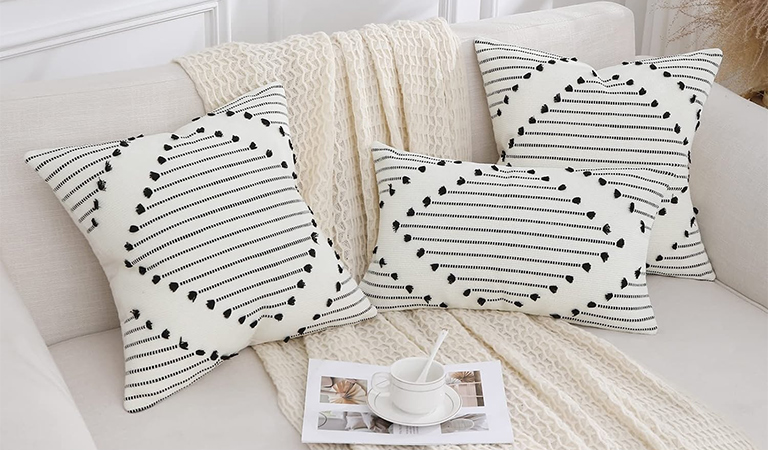 These boho-chic pillow covers are exactly what your wife needs this Christmas if she loves creating a home with style. The set comes with two matching cases that are made of pure cotton so they can be machine washed to keep them looking new.
The black and white design keeps the style modern and neutral enough to match any decor. Impress your wife with your taste in decor with this lovely gift idea.
12.
Hanging Glass Vases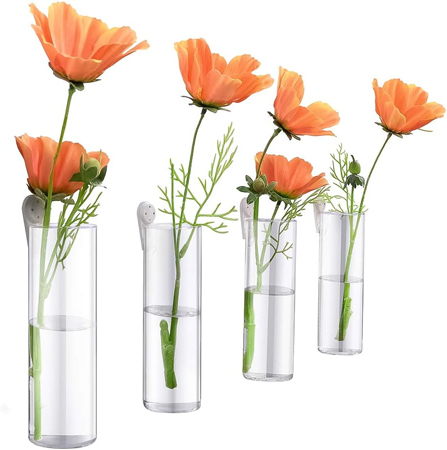 This Christmas gift is going to make your wife's walls look like they just sprung a garden. If your wife loves getting flowers, give her a way to display them that goes beyond a tabletop vase. This set comes with four glass bud vases that have been designed with a hole to mount on the wall. These will be so beautiful with single stems of her favorite flowers.
If your wife has a green thumb, they could also be used to cultivate plant cuttings in a way that makes them part of her home decor. Your wife is going to love this gift. Just make sure you keep buying her flowers to keep them full all year round.
13.
Modern Dinner Set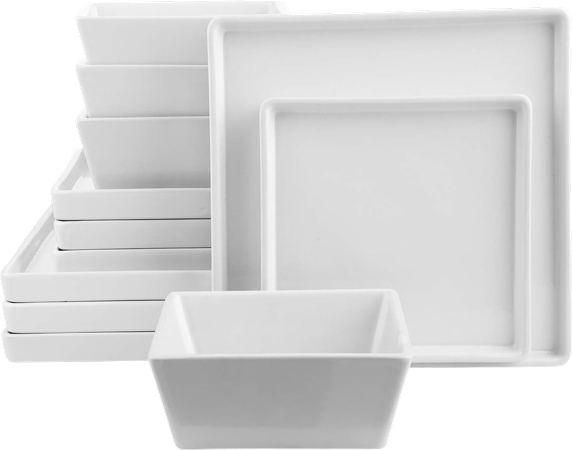 If your wife appreciates having unique dinnerware to serve up her delicious home cooking, this Christmas gift is going to get her excited. The geometric design of this set makes them stand out while the plain white glaze means they can still be mixed and matched with pieces she already has.
The set comes with a place setting for four people, including salad plates, bowls and dinner plates. The oversized dinner plates would also make great serving trays for finger foods or desserts at parties.
14.
Colorful Casserole Dishes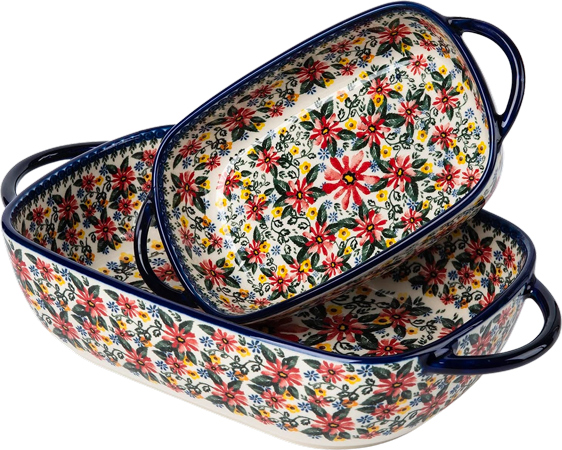 Give your wife a Christmas gift that is going to make her scrumptious casseroles look even more beautiful. This dish set includes two casserole sizes, family size and a personal size for when she's whipping up a dish for one. They're made of microwave and oven-safe ceramic that has been hand-painted in the most stunning floral design.
Whether she's using them to spruce up the family dinner or sharing her food photography pics on her socials, this Christmas gift is going to get some attention.
15.
Silicone Oven Mitts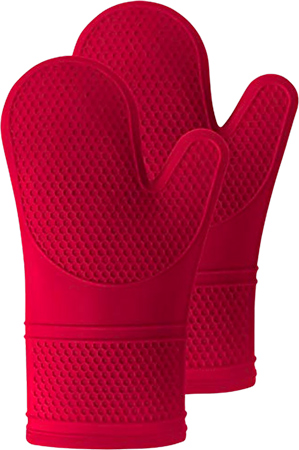 Here's a great stocking stuffer idea for your wife. This practical gift is going to come in handy when she's taking those hot casseroles out of the oven. Made of heat-resistant silicone, these oven mitts not only prevent burns, but they also offer a better grip on dishes. Plus, they're easily washed off if spills do happen, unlike fabric mitts that require machine washing.
16.
Kitchen Food Processor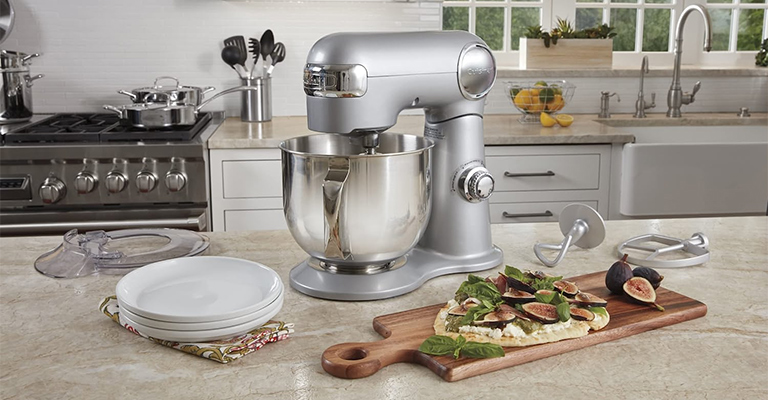 Help your wife make the best Christmas dinner this year with a kitchen helper fit for the pros. This food processor by Cuisinart comes with various attachments that will help her make better pasta, ice cream, spiralized vegetables and will even grind meat for homemade sausages.
It features twelve speeds and a powerful 500-watt motor. If your wife likes to get serious with her cooking, she seriously needs this for Christmas.
17.
Crystal Glass Set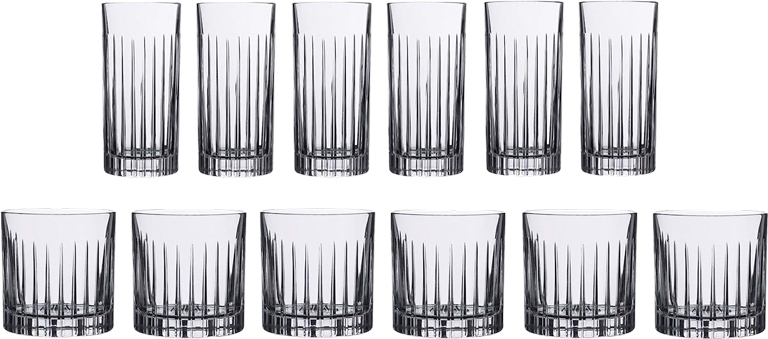 Upgrade your wife's drinkware this Christmas with this complete set of glasses. The set includes six low glasses and six highball tumblers that are all made of lead-free Italian crystal.
The simple linear design that is cut into the crystal makes these glasses elegant enough to use as whiskey or cocktail glasses but still casual enough to use as everyday drinking glasses for non-boozy beverages. They're also dishwasher safe so no need to waste time hand washing like other crystal glasses.
18.
Designer Sophisticated Perfume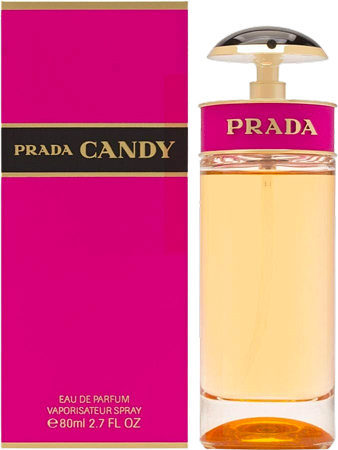 Make your wife smell like the sophisticated goddess she is with this Christmas gift. You won't be able to keep your hands off her when she's smelling of a sweet but complex blend of musk, honey, vanilla and caramel. Candy, by Prada, will have your wife feeling intoxicated with her own femininity and exuding the confidence of a modern and strong woman.
19.
Perfect Eyebrow Kit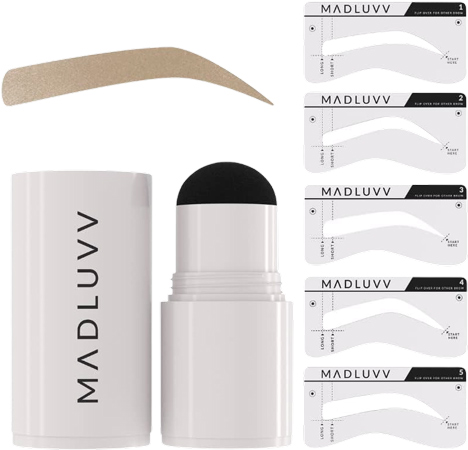 If perfect eyebrows are what your wife really wants for Christmas, this gift is the one she wants. Many women would argue that a great set of brows and a coat of mascara is all anyone needs to leave the house looking runway ready. Who has time for all that plucking, waxing, dying and penciling though? With this gift, perfect brows are as easy as stamping them on.
The kit comes with five different shaped stencils she can use to beautifully frame her face. All she needs to do is dab the included makeup into the stencil and voila! Stunning brows and more confidence than she ever thought she was capable of.
20.
Highly Pigmented Eyeshadow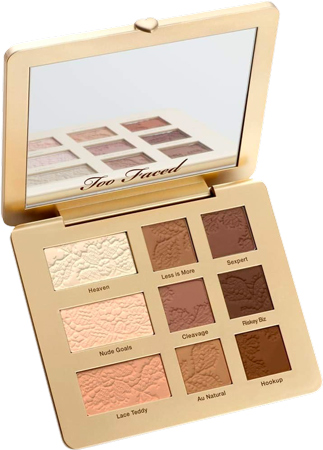 If your wife understands the benefit of springing for high-quality makeup, she's going to love this Christmas gift. This eyeshadow pallet by the popular brand Too Faced is made up of nine highly pigmented neutral shades suited for beautiful everyday looks. The compact includes a mirror that she can use for touch-ups throughout the day. It's the perfect pallet to pop in her purse.
21.
Hanging Makeup Bag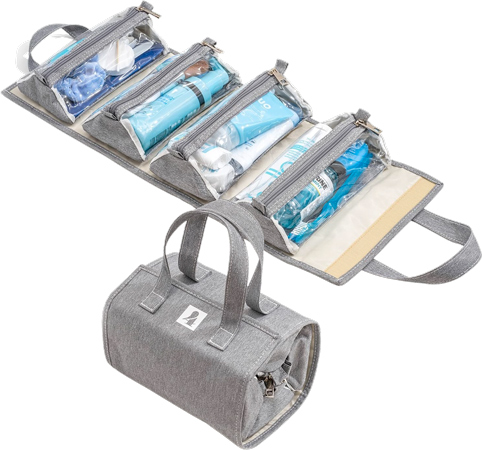 Help your wife keep all her beauty products organized and ready to take on the go with this Christmas gift. It's not only great for holding all of her makeup, but the individual plastic compartments inside will stop leaks from lotions, shampoos and body sprays from getting over anything outside of the bag.
The case rolls closed to stay compact and can easily be transported via the top handles. The handles can also be used to hang it on the back of a door to keep countertops clean and organized.
22.
Jade Facial Roller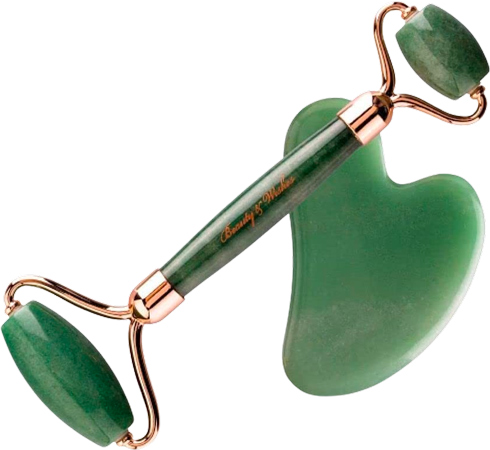 For a luxurious addition to your wife's skincare routine, this Christmas gift is going to help keep her looking younger and feeling fantastic. Made of authentic jade from Brazil, this facial roller will release muscle tension and increase blood flow to help eliminate fine lines.
It's also a special treat if she keeps it in the refrigerator for a cooling and relaxing facial whenever she wants to squeeze in a few minutes of self-care time. Your wife deserves it.
23.
Spa Gift Set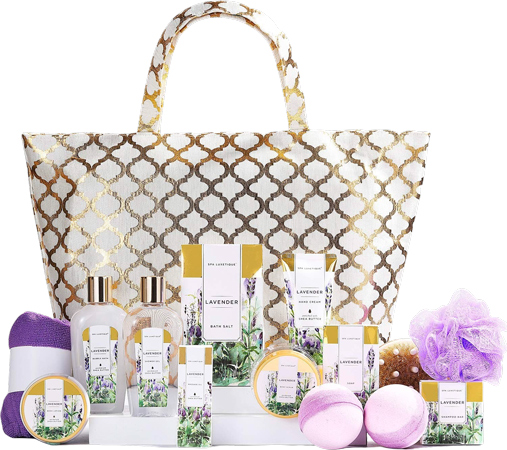 Give your wife a reason to lock herself in the bathroom for a few hours while she detoxes from the chaos of the day with this Christmas gift. With 15 different self-pampering products, every part of her from head to toe is going to feel renewed. Plus, the scent of relaxing lavender is proven to help calm an anxious mind.
The set also comes with a reusable gift bag that she can use as a shopping tote or a beach bag, for when summer finally comes back around.
24.
Wood Bath Caddy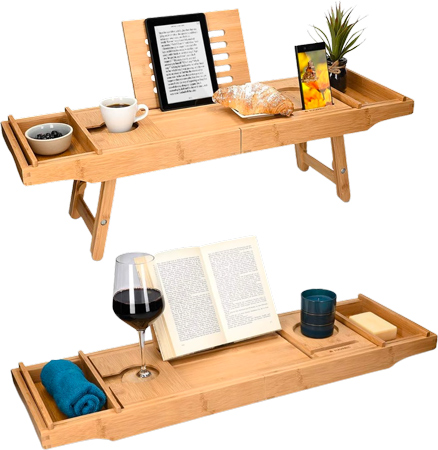 If the bath is your wife's happy place, make it unforgettable with this gift idea. This bath caddy is made of solid wood that has been treated so she can rest it over her bath without it getting damaged by water splashes or condensation. Your wife will have a place to rest her favorite book and a glass of wine so she can relax after the long day of Christmas festivities.
The relaxing doesn't stop after the bath though. This caddy even converts to a bed tray so she can take it with her to finish that last chapter, and maybe one more glass of wine, before she drifts off to sleep.
25.
Acupressure Mat Set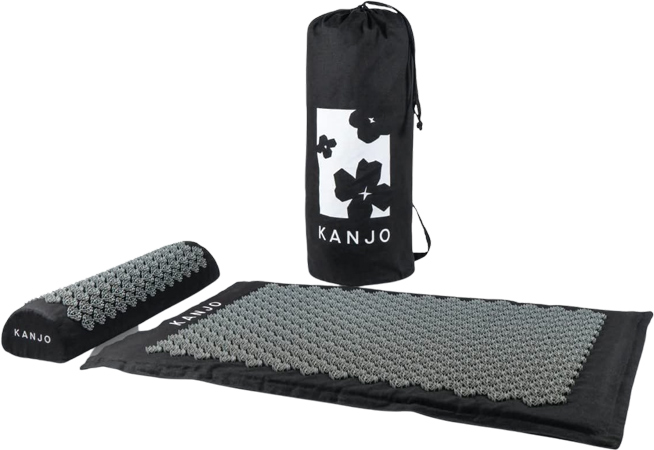 With this Christmas gift, your wife can relieve her muscle tension through acupressure all from the comfort of home. The set, which includes an extra large mat and matching pillow, is made using a high-density memory foam that will contour to her body.
The outer cover, made of soft cotton linen, is covered in plastic florals that stimulate blood flow and relax muscles to relieve back pain, neck pain and overall body stress. This gift will have your wife feeling zen after a hectic holiday season
26.
Glass Water Bottle

With this Christmas gift your wife will always be able to stay hydrated when she's away from home. This great-looking water bottle is made of glass that won't leak harmful chemicals into her drinks. It also prevents the absorption of flavors from drinks like plastic bottles do.
The outside features a removable silicone sleeve that not only helps insulate her beverage but also protects the glass bottle from breaking and makes it easier to grip.
27.
Wearable Leg Weights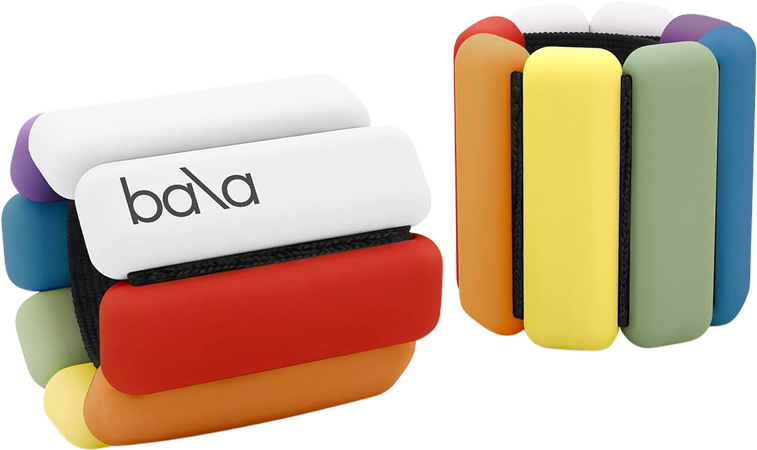 This gift is going to let your wife have a second serving at Christmas dinner without feeling guilty. These wearable weights will help her burn extra calories and get in shape while she's going about her normal daily routine. They just strap onto her ankles or wrists to add extra resistance to whatever she's doing.
The elastic construction also means she'll get a custom fit that will prevent them from sliding around and digging into her. So, tell her to indulge as much as she wants this holiday season, this gift will still have her ready for bikini season.
28.
Smart Jump Rope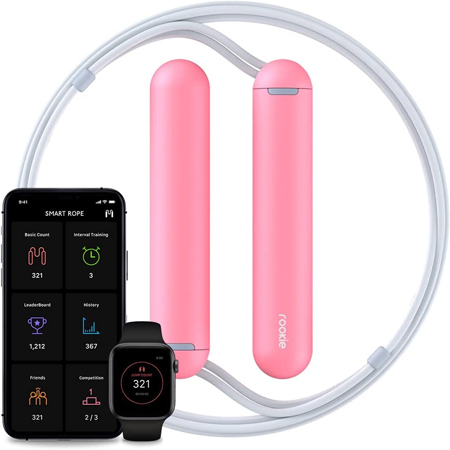 These days everything is high-tech and connected to our phones via apps. It's about time analog fitness ropes jumped on board. If your wife works out from home, this smart jump rope is going to give her a cardio workout she won't even be able to get from a treadmill. Try skipping rope for five minutes and you'll agree. The rope will even track her jumps, time, calories and allow her to compete with other health-enthused folks through the app. Should I make a joke about how she'll be jumping for joy over this gift? Nah, I'll skip it.
Need more inspiration?