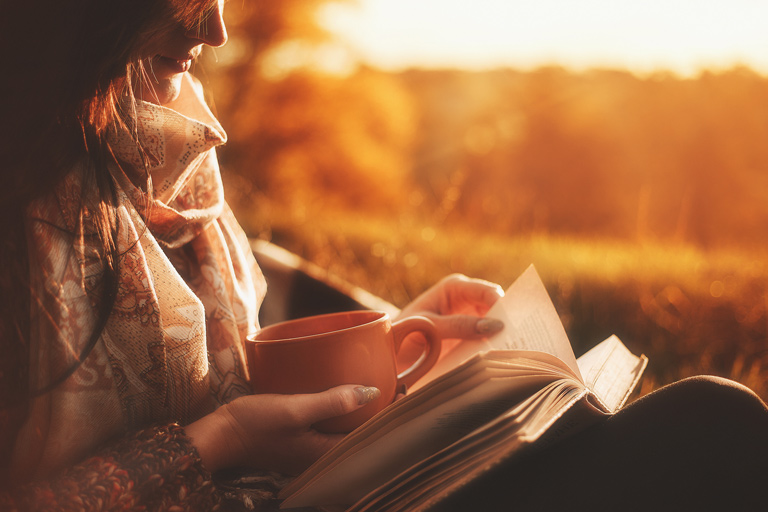 Who doesn't love to curl up on the couch and get lost in a good book? No matter what the genre, be it romance, crime, or fantasy, book lovers everywhere enjoy spending their time reading new and exciting stories. If you have a bookworm in your family who always has their nose buried in the pages of a novel, then you may want to get them a birthday present or gift that matches up with their favorite hobby. Show their love of reading with an original and unique gift that gives a nod to their favorite hobby. Here are some ideas that will be great for your book reading friends or family.
1.
Personal Library Kit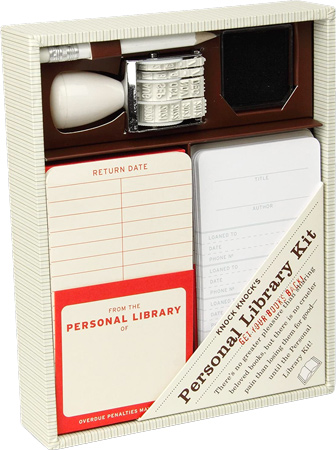 For a gift that brings a bit of nostalgia this personal library kit will revive traditional library practices. This will make a thoughtful present for any avid book reader and contains old fashioned library cards, a date stamp and inkpad, and bookplates. Relive traditional library practices and go back to yesteryear, or the set can be used as an efficient way to track their own books when loaning them out. The whole kit comes in a lovely presentation box and makes a unique birthday or Christmas gift for readers.
2.
Women's Novelty Socks

Show the world that you are enjoying a good book with these novelty crew socks featuring a colorful book stacked topped with a cute little bookworm. These crazy, novelty socks will ensure that feet stay warm and cozy so that reading time remains undisturbed and without interruptions. Decorated with colorful books and cartoon style images, these socks will make sure that feet stay cozy and warm when putting them up on the couch. Give your book reader a laugh with these humorous and adorable socks.
3.
LED Neck Reading Light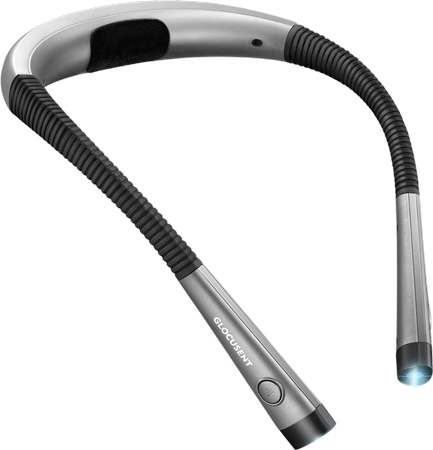 Make night time reading super easy with this adjustable neck light. Perfect for reading books while sitting in bed, the light makes print easily visible, or it can be used for other hobbies like knitting or sewing. With bendable arms for maximum comfort the neck light can be positioned exactly as needed, and LED lights shine in a choice of three different colors and multiple brightness settings. Light enough to take when traveling or on camping trips this handy light will reduce eye-strain and allow books to be read anywhere. It is fully rechargeable for repeated use.
4.
Walnut Book Page Holder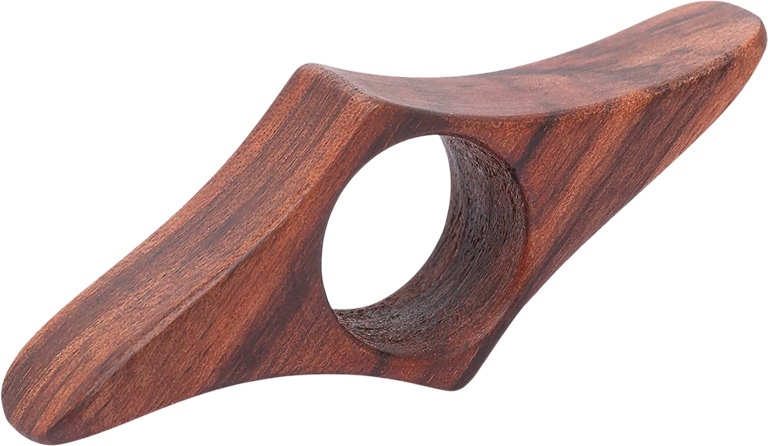 This fantastic walnut book page holder is the reading accessory they didn't know they needed! Made from quality walnut wood this versatile page holder fits neatly over the thumb to hold pages wide open, leaving a hand free for cooking or writing. Keep pages easily viewable and prevent book damage. Lightweight and compact the page holder can be slipped in a bag and taken anywhere, school, work, or the office. Keeps the hand comfortable and cramp free while reading any size book.
5.
Book Reading Journal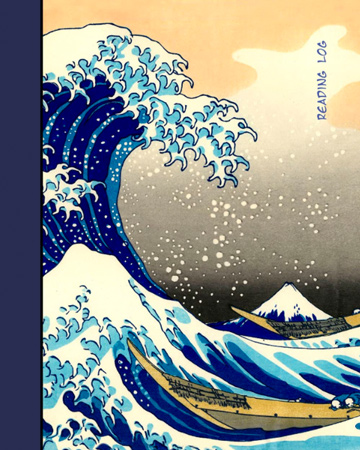 Record and keep track of all the books they have ever read with this book reading journal. Document book titles, genre, and dates, and take notes or document thoughts about the story in this lovely journal. It's an easy way to quickly reference favorite titles and authors, and books can be categorized easily. With a striking front cover design and tough paperback cover, this journal can be taken and used everywhere.
6.
Bedrest Reading Pillow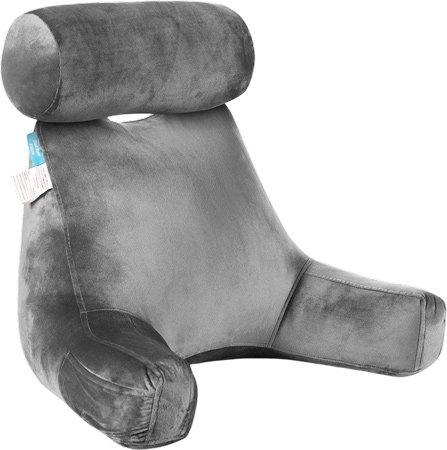 Reading time will be as comfortable as it can possibly be with this large reading pillow. Ergonomically designed to provide the maximum stability and comfort, this pillow will support arms and prevent neck and shoulder strain while reading. It will make a perfect gift for moms, aunts or best friends who like to spend time absorbed in a book. Use one for the kid's room to provide a cozy reading space. Or it can be used on a bed, couch, or the floor and will make a great addition to any college dorm.
7.
Cushioned Reading Stand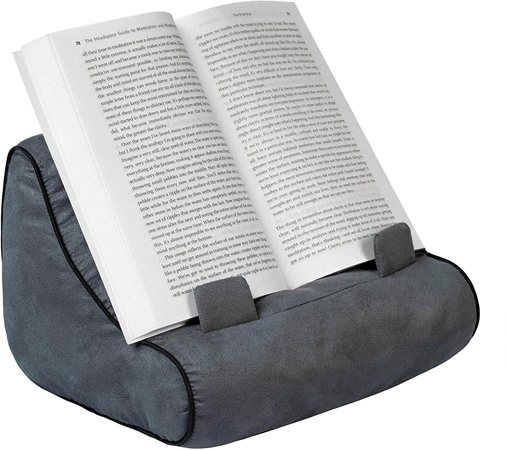 Give a fantastic and unique gift to your family reader with this book couch stand. Perfect for reading in bed and will comfortably hold a book or tablet for easy viewing. This thoughtful gift will be useful for night time readers and will prevent back or shoulder aches from slouching forward. Made from quality materials the book couch is hardwearing and machine washable for easy cleaning, and will spring right back into its original shape. Take it on trips, use for overnight stays, or for hospital visits.
8.
Large Magnifying Glass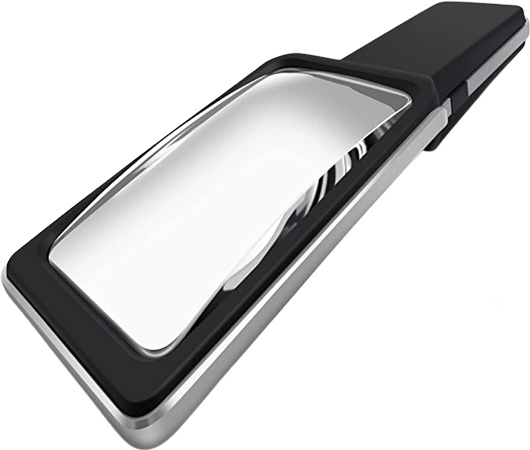 This large magnifying glass will make a great present for anyone who has trouble reading. Improve visibility and magnify text up to four times the original size with this versatile reading aid. The viewing panel covers a large viewing area and will allow the readier to easily view small fonts and text without strain. The adjustable light illuminate's pages even further and can be made brighter or dimmer using a built-in roller switch. A fantastic gift for readers, but the magnifying glass can also be used for crafts and hobbies too.
9.
Elegant Metal Leaf Bookmark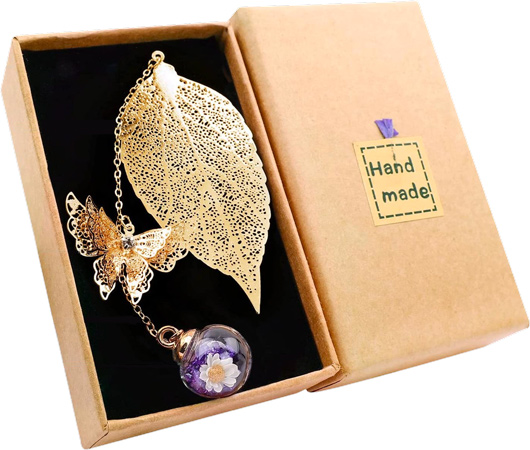 For an elegant book-readers gift, this metal book mark will be ideal for a birthday or anniversary present. Designed using pure copper the bookmark is styled as an intricately detailed leaf and finished with a butterfly. The attached metal chain ends in a glass bead that is filled with genuine rhinestones and a real flower. The electroplated metal is safe to use against all pages and will not mark or damage books. The bookmark comes in a presentation box and will make a stunning gift for any reader.
10.
Natural Bamboo Bath Tray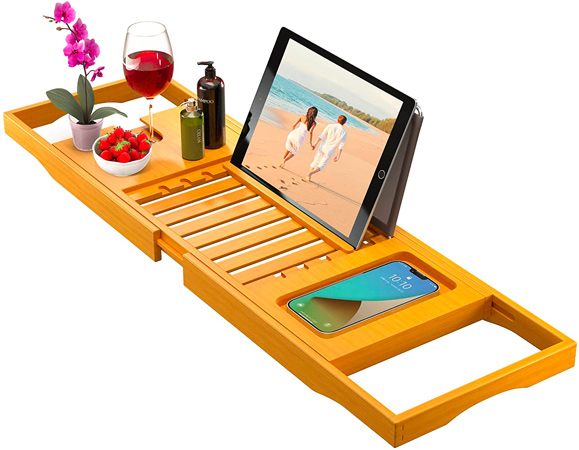 If you have a friend or relative that likes to read while soaking in the bathtub, then this bamboo tray will be a great gift for them. Use it to hold a book or table at the right angle for easy reading, and use the tray to hold snacks, phone, or other essential items. Made from natural and eco-friendly materials this tray is an earth-friendly gift choice that would make an amazing house-warming gift for friends or a loved one.
11.
Modern Vintage Backpack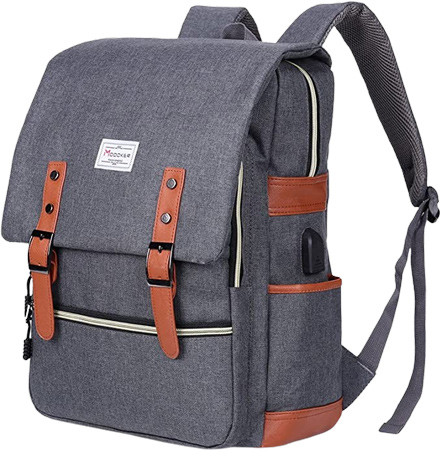 This super stylish backpack will make a handy gift for anyone that needs to carry their books to work or school. Made from durable fabric with tough buckle straps the backpack can transport books safely when moving from place to place. With a built-in charging port, the bag can power portable devices, or be used to recharge a phone or reading light. Perfect to use on a weekend getaway or for a camping trip and will make a great present for school or college kids. The neutral colors make this backpack an ideal gift for both boys and girls.
12.
Book Themed Notecards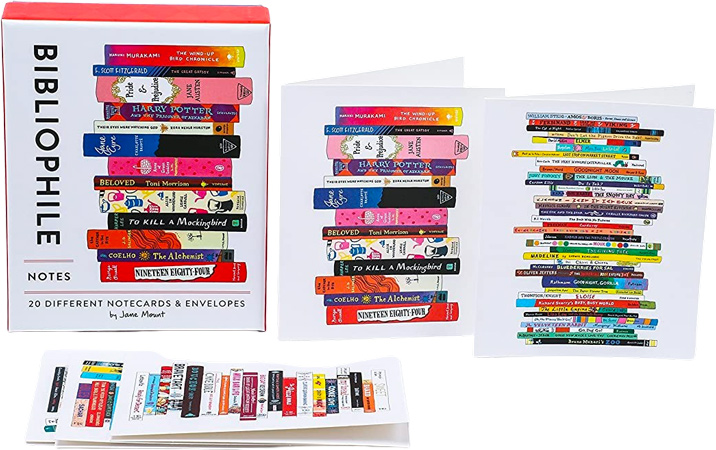 Say 'Thanks', 'Hello', or simply send a note with these literary themed note cards. Depicting stacks of colorful books on the front, the interior of each card has been left blank to add any message. Friends and relatives will appreciate receiving a personal handwritten note on these bright and cheery cards, and they will look fabulous displayed on the desk or pinned to a bulletin board. The set included 20 different notecards that can be used to send good wished, sympathy, or a romantic note to a boyfriend or girlfriend.
13.
Library Bookshelf Mug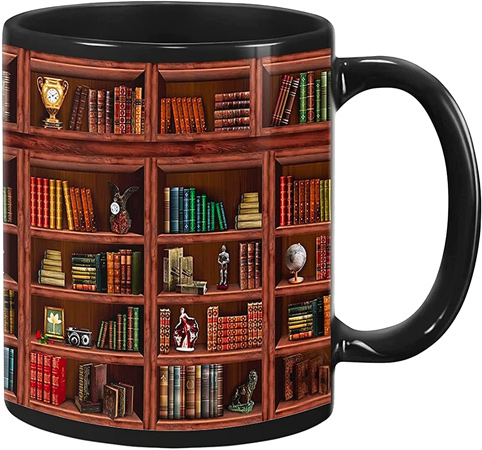 Provide bibliophiles with the perfect mug to use while reading with this library bookshelf mug. Designed to look just like books stacked across numerous library shelves, this large mug will hold hot tea, coffee, and other drinks. It will be a super gift for literature fans or students and will make an original and novel kitchen accessory. The mug is microwave and dishwasher safe so the colors will not wash out or fade. The print is visible on both sides and finished with a gloss coating.
14.
Bookshelf Throw Pillow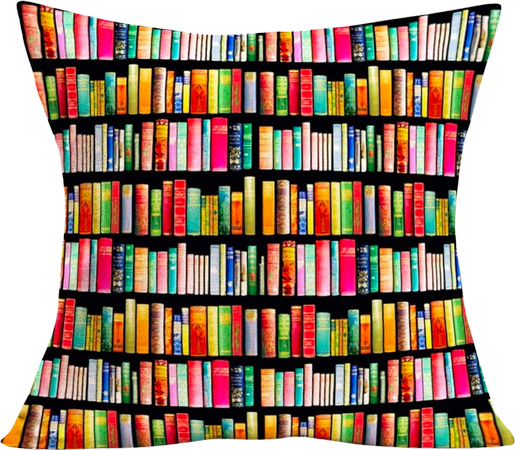 This stylish and brightly colored throw pillow will not look out of place in any bedroom or study. Use it on a couch to add interest, or pop it on a favorite chair. The bookshelf design incorporates lots of vibrant colors and this cushion can be used anywhere and is bound to be a popular conversation piece. Easy to clean and machine washable, the outer cover can be removed using the concealed zipper. This throw pillow will make a lovely housewarming present or birthday gift.
15.
LED Desk Lamp
Keep things brightly lit with this modern office lamp that is ideal for reading. It will sit neatly on a desk or night stand and the flexible, adjustable lampshade can be moved to aim light in the preferred direction. Made from easy to clean plastic with a built-in pen holder, this lamp will look great in a living room or college dorm. The base doubles as a wireless charging point that's compatible with most smartphones and will charge devices easily. The lamp uses an economic LED bulb for reduced energy consumption.
16.
Antique Book Tissue Holder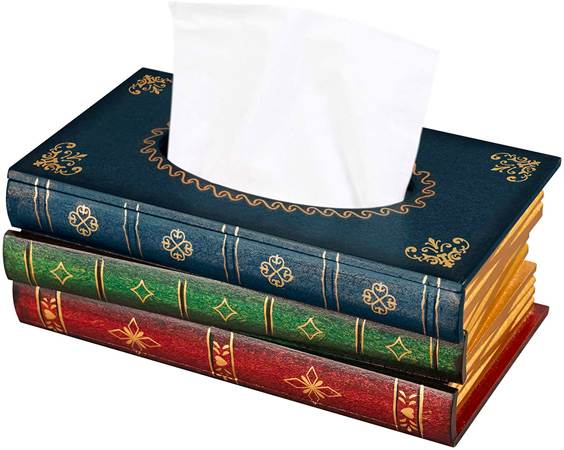 If you know anyone who has moved to a new home and need a gift that's just a bit unique? Then this might be just the thing! Give them a housewarming gift with a difference using this unusual tissue holder. Designed to look like a stack of old-fashioned leather-bound books this quirky gift is attractive and original, as well as providing a practical use. The sliding top can be removed to place a box of tissues neatly inside the books and the holder can be used in the living room or any other room that suits.
17.
Astronaut Bookends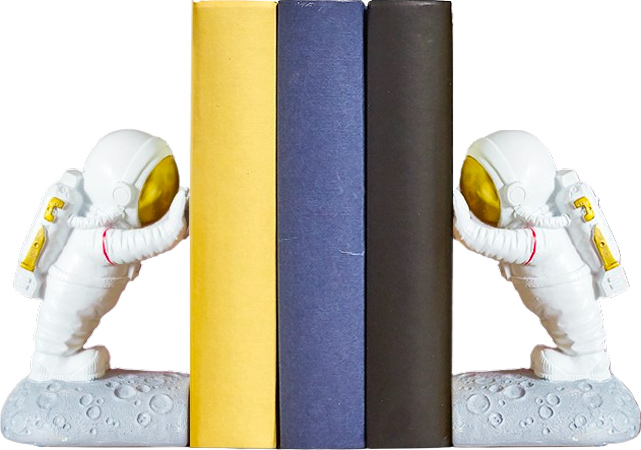 These astronaut bookends will look amazing in any young bookworm's room and will make an amazing present for kids. Add them to the bookshelf to prevent books from falling and create a great birthday or Christmas gift that young readers can use and enjoy. The heavy-duty book holders will keep even large books in position, and they have a slip resistant base to provide even more stability. They will work perfectly for supporting books, but can also be used for stacking magazines, CDs, or DVDs.
18.
Iron Reader Sculpture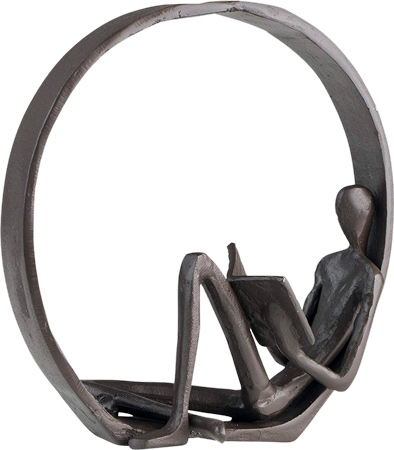 Literary addicts and book fans will love this original iron sculpture. This stylish and decorative ornament features a figure reading and will be a great accessory for any home office or work desk. Made using sand-casting, this charming figure is small enough to be displayed anywhere and will show off anybody's appreciation of reading. Durable and solid all the way through, this gorgeous home decoration can be used to make a delightful birthday or housewarming gift for those who like to read.
19.
Faux Book Safe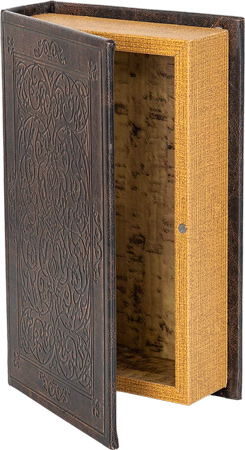 Store and protect valuables, jewelry, and other items safely by concealing them in your bookcase. This fake book looks just like the real thing with its convincing design, and will slide neatly between other books to blend in unnoticeably. The cover of the book opens to reveal a secret compartment where valuables may be secretly kept, and the book closes securely shut with a small magnetic catch to keep things tucked away. Use it to hide money, notes, or private documents.
20.
Fragrant Aromatherapy Candle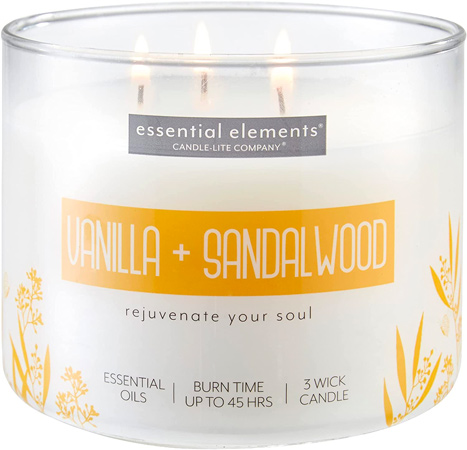 Help them to enjoy their reading even more by creating a peaceful atmosphere with this calming candle. Infused with aromatherapy fragrances of sandalwood and vanilla this candle will create peace and tranquility that is a perfect environment for reading. Made from top quality soy wax layered with fresh botanicals, this candle will burn for many hours, releasing its delicate scents into the air. When not in use, seal it with the rustic hewn wooden lid to keep it safely stored and ready for the next use.
21.
Faux Fur Slippers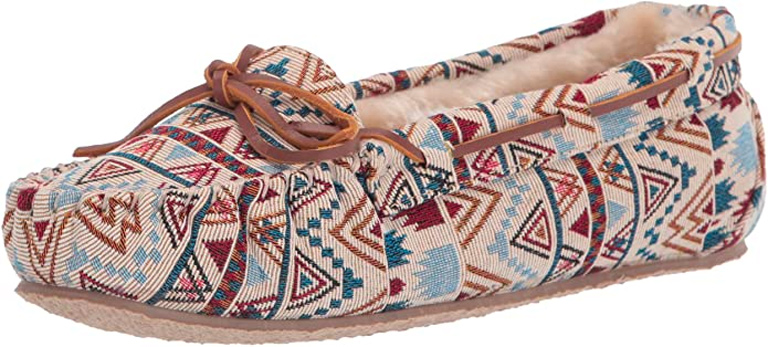 Prevent getting chilly when reading a book and give your mom, auntie, or bestie these lovely faux fur slippers. Guaranteed to keep feet and toes warm with their soft fur lining, these slippers are designed in a traditional moccasin style. Made by a company that has a history of crafting quality footwear, the suede leather and thick lining will keep warmth in and the cold out and are ideal for wearing around the house. Readers will love using them to keep their feet chill-free while enjoying a book.
22.
Library Cooking Apron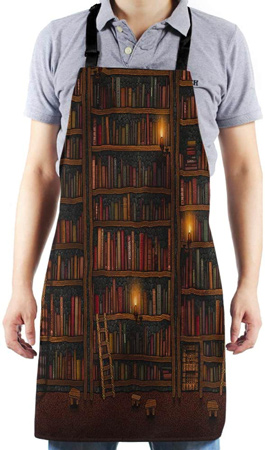 Men and women who like to cook might enjoy wearing their book collection while creating their latest dish. This durable apron features a fun print of books and makes the wearer look like a walking bookshelf. Great for use in the kitchen or when cooking on the barbecue to keep clothes clean and protected. Will make a great gag gift for aspiring bakers and pitmasters who love reading just as much as cooking.
23.
Cat Glasses Holder
Do you know someone that's a reader who has a feline friend? Combine their love of cats and reading with this ornamental and functional eyeglasses holder. The cute cat will sit quietly on a desk or nightstand until it's time to safely hold a pair of glasses. This gift makes a fantastic way to keep glasses safe and always know where they are until it's time to use them again. Bookworms and avid readers will love being able to store their glasses with this fun gift, and always being able to find them will be a bonus!
24.
Bibliophile Ceramic Vase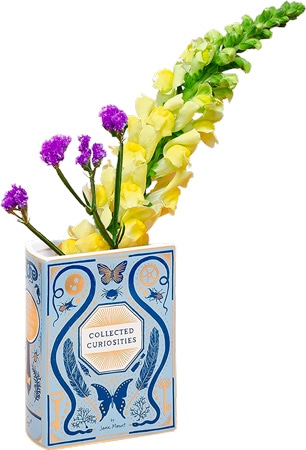 Use this vase to make a delightful housewarming or birthday gift. No room is complete without a book and this vase is an easy way to add one to any space and display their love of reading. Painted in striking blue with gold details, it can be used to hold flowers, or to keep on a desk as a pen holder. Use it in the kitchen to store spoons and utensils or stand it alone as a decorative piece. Small and elegant, this vase would make a lovely ornamental piece for any room in the house.
25.
Vacuum Insulated Travel Mug

Give your favorite reader a gift they can really use and keep coffee or tea hot for hours while reading or studying at the library with this vacuum insulated travel mug. Great for studying on the go, this large capacity flask features Autoseal technology and is guaranteed to be leak and spill-proof, making it ideal to use while reading. The push of a button allows for easy one-handed drinking and leaves the other hand free for holding a book. Pop it in a back or rucksack and use it at school or work and keep drinks warm and fresh.
26.
Eddie Bauer Sherpa Blanket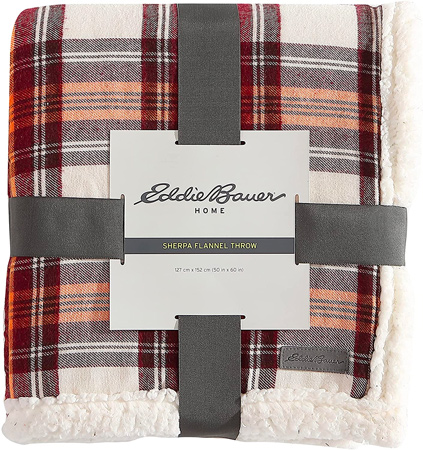 Wrap up warm on the couch and snuggle in to enjoy your next novel with this exceptionally soft and warm sherpa throw. This super cozy blanket is crafted from yarn-dyed cotton flannel and it will keep the heat in perfectly while you enjoy reading. Lightweight and versatile this blanket can be used when traveling or to throw on the bed and use as an extra cover. It can be easily rolled up and packed in a bag to take on trips or overnight stays. Choose from different styles and patterns and make a fantastic book lover's gift.
27.
Dark Library Poster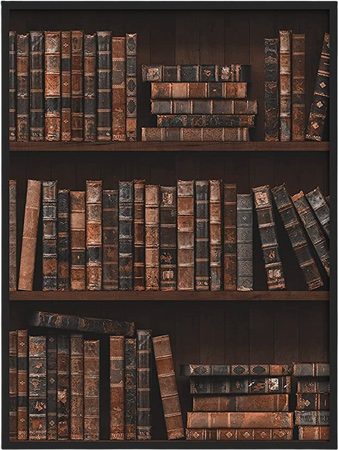 Want to create a gift that shows their love of reading in an artistic way? Add a touch of drama to any wall with this dramatic dark library print. It will add a touch of atmospheric mystery to any room and will make an interesting piece of wall art for true crime or mystery readers. Add a vintage feel with this bookshelf picture and make a great present that will suit a teenager's room or college dormitory. Mount it in a frame or hang it unframed and give an impression of academia and studious occupation to anyone who sees it.
Related Posts