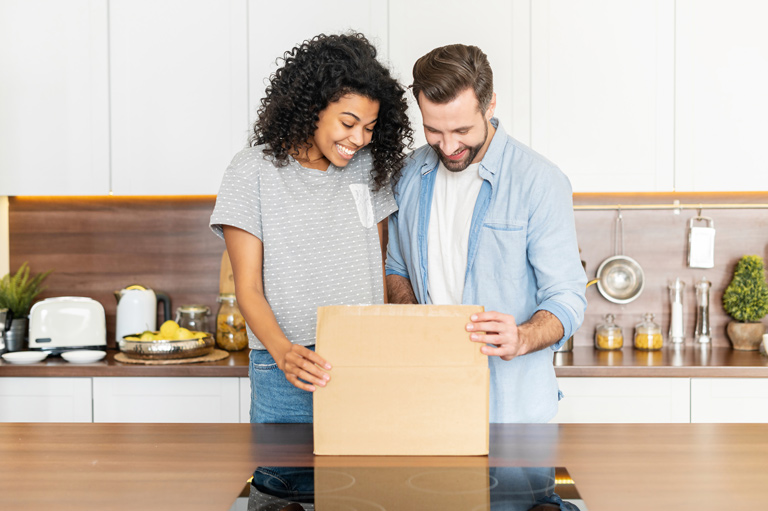 When a couple who you know purchase their first, or a new home, you will want to share the big occasion with them. Housewarming gifts can make a wonderful way to say 'well done' or 'congratulations' to the lucky couple. So why not give them a gift that they can use in their new residence and enjoy together once they are all moved in? Choose from items that can be used in the home for practical purposes like cooking or gardening, or give them a luxury gift that will be something that they can enjoy and share together on special occasions or quite evenings in.
1.
Turkish Hand Towels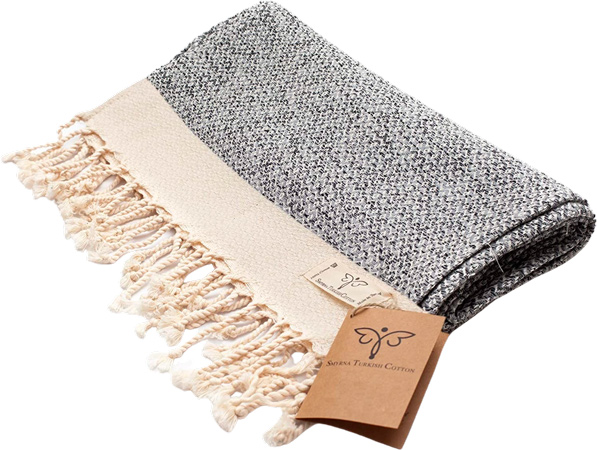 These attractive and eye-catching hand towels will make a lovely housewarming gift that can be used anywhere in the new home. Made from soft-touch materials and designed to be super absorbent these towels can be used for a number of purposes in the kitchen or bathroom. Dry hands, wrap hair, or clean the dishes with these versatile patterned towels. The handy size means that they are easy to carry and can be taken to the gym, spa, or yoga classes. Quick drying and easy to clean, these towels will become even softer each time they are washed.
2.
New Home Gift Blanket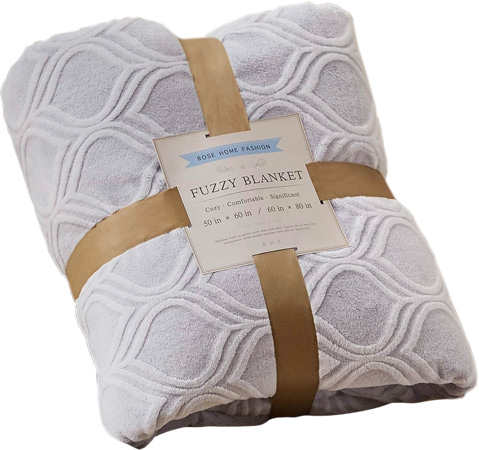 Make sure your couple stays cozy and toasty warm in their new home with this super soft throw blanket. Feels great to the touch with its raised embroidered finish and the neutral color means that it will match the décor of any new home perfectly. Use it to throw over the bed, as an extra blanket, or keep in in the living room to snuggle under when watching TV. Completely machine washable and easy to dry, this velvet soft blanket will be ready to use every time it is needed.
3.
Absorbent Drinks Coasters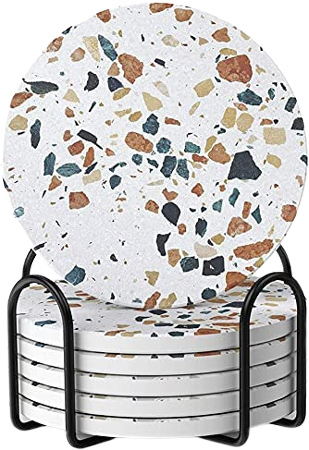 Keep delicate surfaces protected from coffee rings and moisture drips with this set of absorbent stoneware coaster. Attractively pattern with a neutral base that's highlighting with cool orange and blue stones, these coasters look just like Italian terrazzo. Use them to hold coffee cups, wine glasses, or whisky tumblers. When they are not in use, stack them up in the included metal holder and store them neatly. These coasters will make a useful and practical housewarming gift for any couple.
4.
Set of Ramekins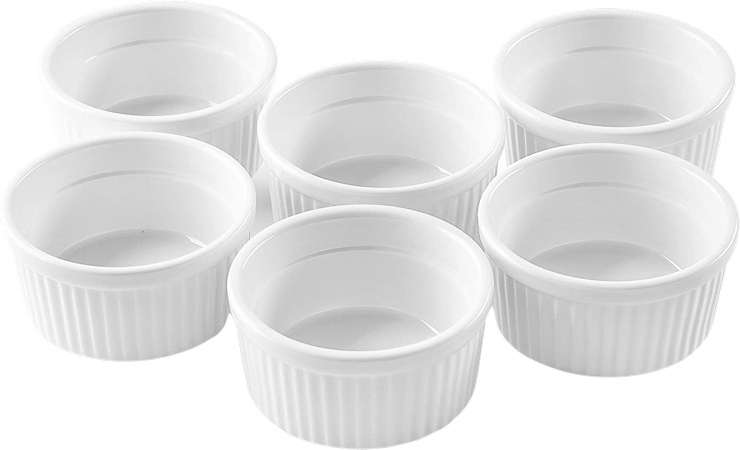 Couples who like to share snacks, throw parties, or entertain will appreciate receiving these versatile porcelain ramekins. Perfect for serving dips, condiments, dressings, and sauces these handy pots can be used to serve up all kinds of food or snacks quickly and easily. They are completely oven, microwave, and freezer safe so can be used to cook desserts or pastries, and then store until needed. The white porcelain is easy to clean and will not discolor or hold food odors.
5.
Illuminated Table Top Fountain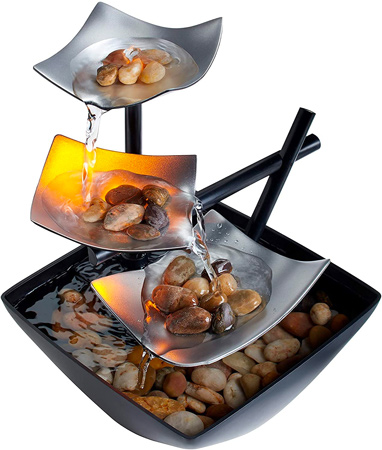 Help your couple friends or relative bring a touch of peaceful tranquility and Zen-like harmony into their new home with this lighted table top fountain. Sparkling water cascade down each tier and makes relaxing sounds against the river rocks and metal surfaces. The quiet and submersible water pump keeps the water circulating and aeriated, keeping it free from algae, mold, and debris. It will look perfect on any desk or coffee table and promote a feeling of wellness and relaxation with its gentle sounds.
6.
Battery Operated Flameless Candles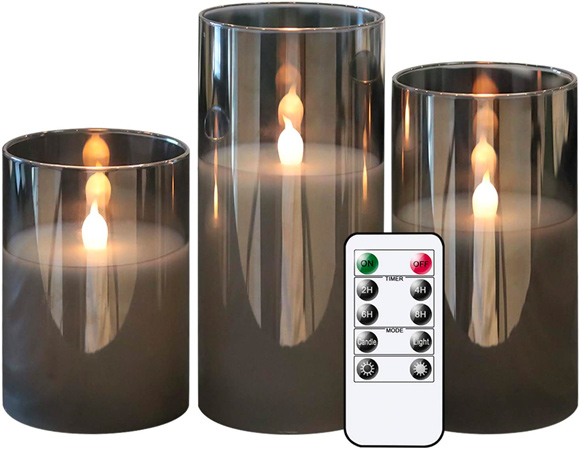 Keep the home fires burning with this elegant and modern set of flameless candles. Battery operated and remote controlled, these candles can be set to a number of different brightness's and light modes to suit the mood. Completely safe as they have no open flame, the candles can be used anywhere and left on at all times. Give them as a thoughtful housewarming gift for couples and set aa romantic tone with their soft and appealing glow.
7.
Rechargeable Electric Wine Opener

Enjoy sharing a bottle of wine the easy way with this electric wine opener. Take all the hassle out of uncorking stubborn bottles and have this handy tool do it all for you. Just pop it over the top of the wine bottle and press the button. Move the corkscrew up and down as needed and uncork your favorite bottle of red or white in just a few seconds. It will make a fantastic gift for wine drinkers and connoisseurs, and is really useful to have on hand when hosting parties or family get togethers.
8.
Complete BBQ Accessories Set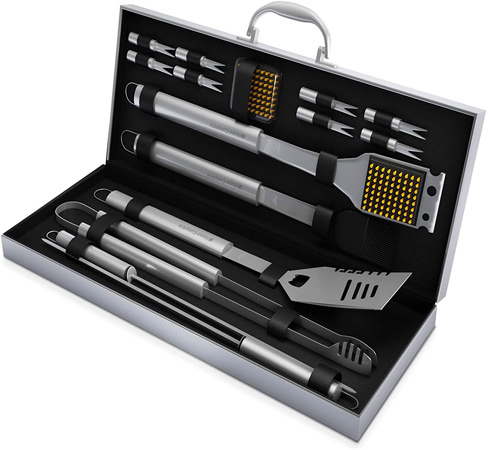 Do you have friends or married relatives who just love to fire up the grill and throw on burgers, ribs, or hot dogs? If your friends love outdoor entertaining then give them the perfect housewarming gift with this durable and sturdy set of barbecue accessories. Contains spatulas, forks, and tongs and each implement is long enough to turn or flip food while keeping hands at a safe distance from the heat. Everything is safely packed in a handy case which can be stored in a shed or garage. The stainless-steel metal will not corrode or rust and is easy to wipe clean.
9.
Rustic Wall Sconces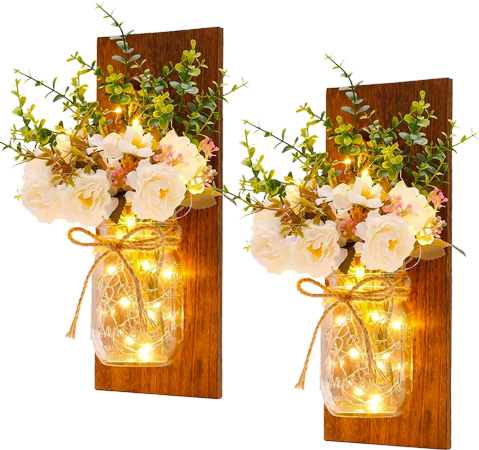 For a delightful home décor gift that can be used an admired, these rustic wall scones will make a lovely present. Each scones features a glass mason jar and is complimented by natural materials like rope and wood. The solid backboards means that these sconces can easily be attached to a wall and the included LED lights can be controlled remotely to set the mood or change lighting modes at the push of a button. They will look great in a kitchen, hallway, or living room and will bring a natural and rustic element to any home.
10.
Soft Serve Dessert Maker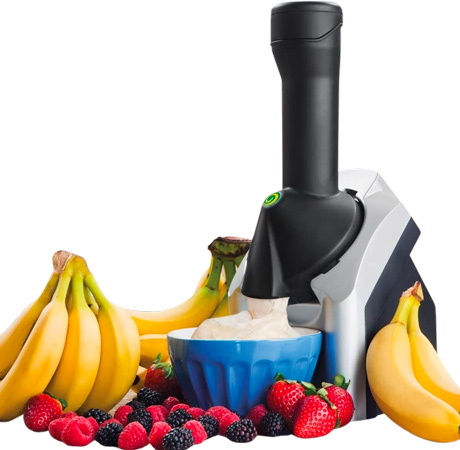 Make tasty treats and mouthwatering dessert with this soft serve yogurt maker. This handy kitchen accessory will make a wonderfully healthy gift for couples who like to eat well and keep fit. Simply choose favorite fruits or berries and pop them into the machine. It will make delightful sweet treats that can be enjoy by adults or kids, and the dessert maker can be used to make frozen yogurt treats for special events or children's parties. All the parts detach for easy cleaning and storage and it will be a fabulous housewarming present that can be enjoyed by couples.
11.
Pack of Two Cooking Aprons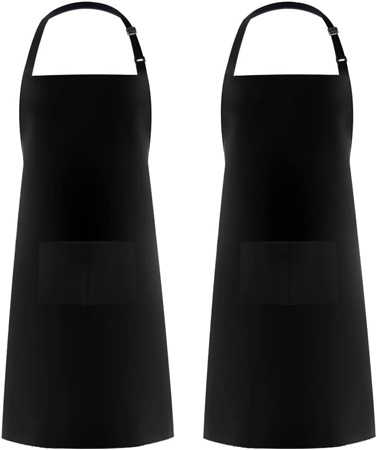 Fun couples who enjoy cooking together will appreciate receiving these heavy-duty aprons as a gift. The durable material will protect clothes from splashes and grease drips and can be worn by men or women. A handy adjustable neck strap and waist ties makes the aprons easy to adjust and will fit people of most sizes. Make cooking fun and enjoyable with these stylish and useful kitchen accessories that will be hardwearing and long-lasting. Keep all cooking tools on hand and easy to reach in the conveniently placed dual front pockets.
12.
Countertop Pizza Maker
If you fancy bringing a taste of Italian or making your own flatbread style treats then this countertop pizza maker will be a winning addition to any kitchen. As an original housewarming gift for the couple who has everything this pizza make will make tasty savory treats and homemade pizza recipes all day long. Use it for frittatas, quiches, or individual pastry treats. The non-stick surface will come clean with just a single wipe and can be stored easily in the kitchen cupboard or pantry.
13.
Bathroom Storage Jars
Keep bathroom essentials on hand and with easy reach using these clear mason style jars. With black oiled lids and natural string ties these jars will look fitting in any style of bathroom no matter what the color scheme. Use them for holding toothbrushes, razors and shaving items, or for cleaning wipes and cotton buds. The set comes with a handy soap dispenser that can be filled with your favorite handwash and the set will make a great housewarming gift for any home or apartment.
14.
Stainless Steel Mixing Bowls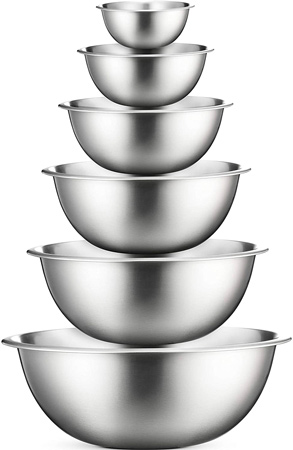 Baking cakes, preparing favorite recipes or cooking family favorites will be made so much easier with these robust mixing bowls. The set comes with a variety of sizes from large to small and can be used to hold necessary cooking ingredients, mix together food stuffs, and assist with food preparations. Made from lightweight, food grade steel the easy to grab lip makes these bowls simple to move and hold. They will take up minimal space for storage as they fit on inside the other and will sit easily on a cupboard shelf or counter top.
15.
Aromatherapy Candles Gift Set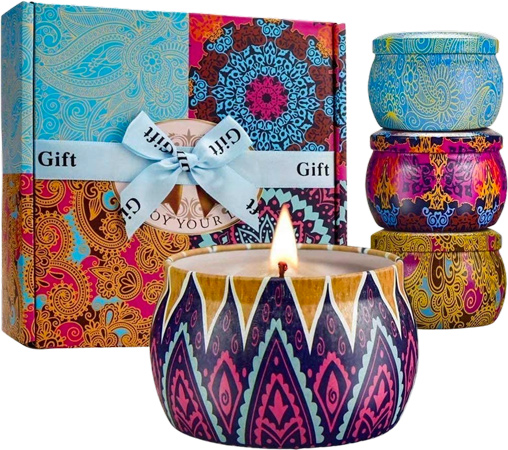 Help your favorite couple make their new home smell light and fresh with these scented aromatherapy candles. Use them in the bathroom, living areas, or even outside to imbue the home with the aroma of Lavender, Mediterranean Fig, and Lemon. Made from pure soy ingredients and lead-free cotton these candles will burn cleanly without releasing black smoke. Use difference scents to create different moods and use the stunningly detail tins once the candles are used to store jewelry or other trinkets.
16.
Soft Linen Towel Set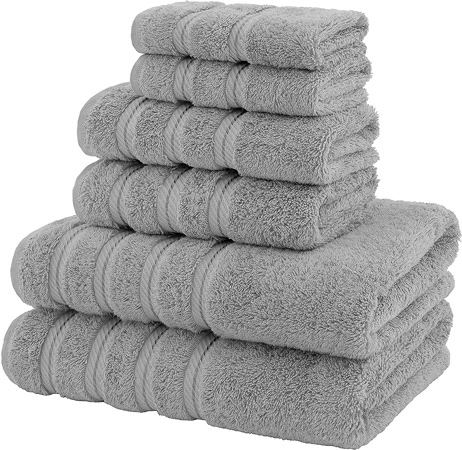 Every home needs a bit of quality and luxury so for a thoughtful and practical housewarming gift a set of towels will be the perfect present. Use this collection of towels to bring a look of soft elegance to any bathroom and use for baths, showers, and hair drying. Each set comes with bath and hand towels and is made from soft fluffy materials that feel luxurious to the touch. Available in a delightful range of colors, choose the one that matches your couple's home and make a fantastic housewarming gift.
17.
Bonded Leather Photo Album
Store special memories all in one place with this elegant leather bonded photo album. This traditionally styled photo storage system is the perfect place to keep photographic reminders of special events, birthdays, and family gatherings. For a couples housewarming present this will make a sentimental gift that can be a keepsake for many years into the future and the album will look fantastic on any bookshelf or coffee table.
18.
Insulated Travel Mugs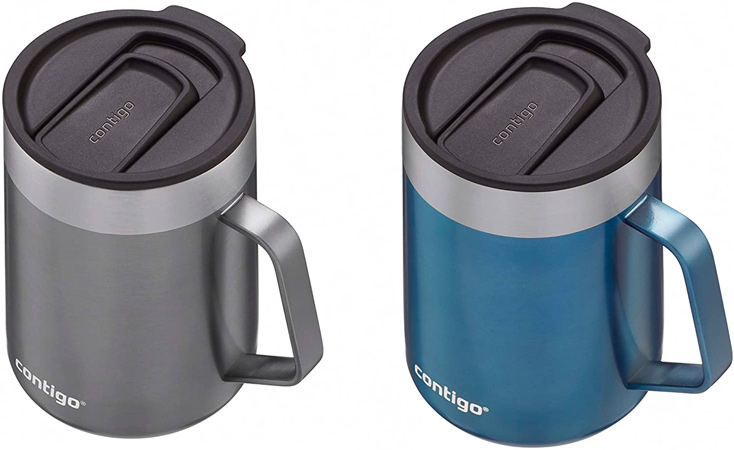 Enjoy a coffee on the porch or sip tea on the patio with these useful vacuum-insulated stainless-steel mugs. These mugs will make a great addition to any kitchen and can be used anywhere to enjoy hot or cold beverages. The splashproof lid locks tightly shut and prevents leaks and spills and the comfort handle provides and easy grip so drinks may be enjoyed. A non-slip base means that the mugs can be placed on any surface and will remain secure. Great for using for morning coffee outdoors or at garden parties.
19.
Set of Wine Glasses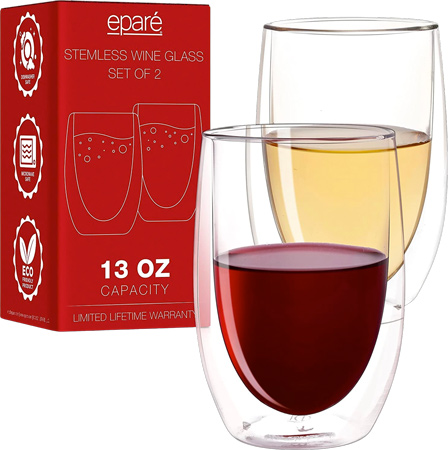 Drink a toast to the new home of your family and friends with these super modern and good-looking stemless wine glasses. The double-walled construction provided extra insulation and keeps drinks at the optimum drinking temperature for longer. Perfect for serving glasses of white or red wine, or can be used for cocktails, juice, or soda. The handblown chemical grade exteriors makes these glasses extra resistant to bumps, knocks, and scratches, and the glasses are safe to use in the microwave, freezer, or dishwasher.
20.
Family Tree Photo Holder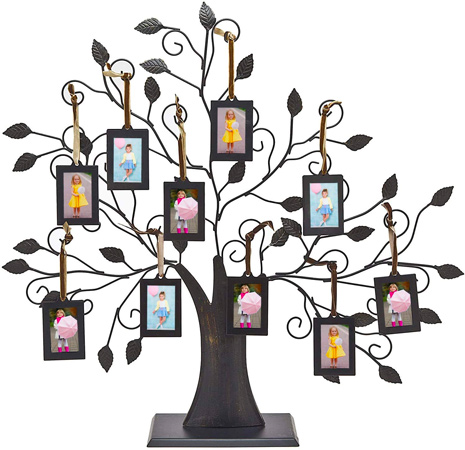 Give them the ideal way to keep their special memories close at hand with this contemporary family tree photo display. The long and flowing branches suspend ten photo frames that can be used to display special occasions, or pictures of family members. Each photo frame is suspended from a ribbon and can be positioned among the tree branches in any formation that suits. The tree comes with a stand or can be hung on a wall and will make an interesting conversation piece in any couple's new home.
21.
Complete Sushi Set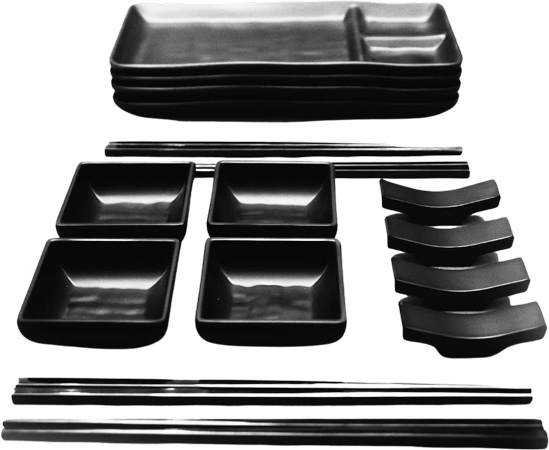 For couples that like eating sushi this serving set will make a fantastic housewarming gift that they can use each time they make nigiri or California roll. The set includes everything needed for enjoying a traditional meal of Japanese sushi including serving plates that contain compartments for condiments like wasabi and soy sauce. The chopsticks are smooth and easy to hold and there are chopstick rests included. Made from drop resistant and durable materials this set is guaranteed to last for years. Use it when friends come round or when spending a quite evening at home.
22.
Basic Tool Kit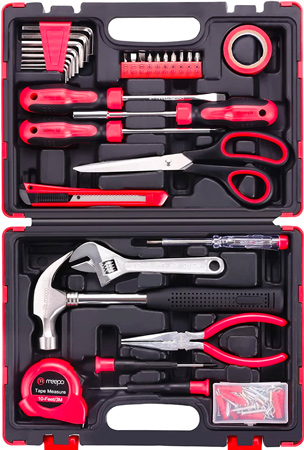 Even new homes will sometimes need minor repairs and jobs doing, so for couples that have just moved in to their new house or apartment it can be handy to have some basic tools on hand. This tool kit will provide everything that's needed for standard household jobs including a hammer, screwdrivers, and pliers. Changing a light switch or fixing a socket will be a breeze, and this kit comes in a convenient storage box. Keep in in the garage or in a kitchen cupboard so everything needed for home repairs is easily accessible.
23.
Adult Jigsaw Puzzle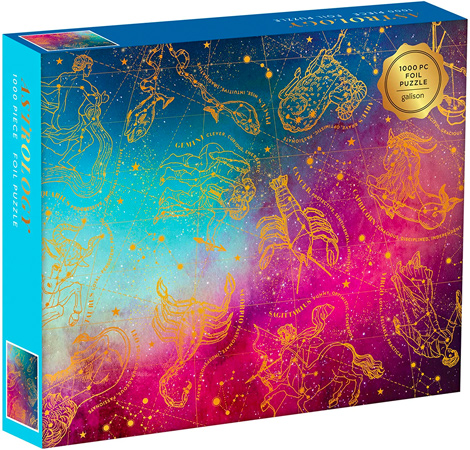 Take a break from decorating the new home or apartment and enjoy some brainteasing downtime with this adult jigsaw puzzle. This is a great gift that couples can share and do together as they try to work out how all the intricate pieces interconnect. The picture contains astrological signs finished in a shimmering gold and the sturdy box can be used to store all the pieces when the puzzle is finished. Save it for rainy days and nights in and share a quiet and enjoyable pastime together.
24.
Crystal Whiskey Decanter Set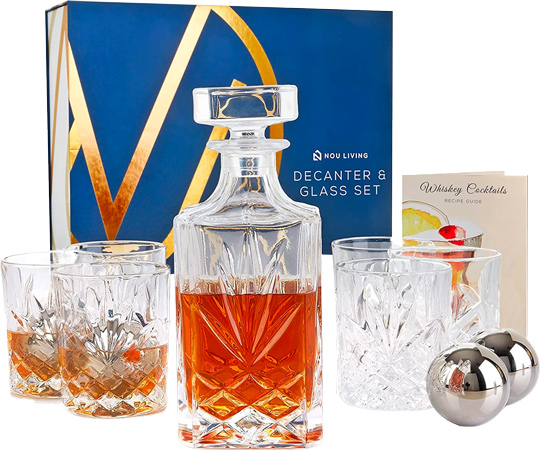 Pour your next glass of whiskey in style with this stunning lead crystal decanter. Made from leaf free crystal glass and etched with a traditional leaf and diamond design this decanter comes complete with matching tumblers. Everything comes packed in a lovely presentation box and this set will make a fabulous housewarming gift for any couple who are moving into a new home. Use for scotch, bourbon, whiskey, cognac or rum.
25.
Indoor Ceramic Plant Pots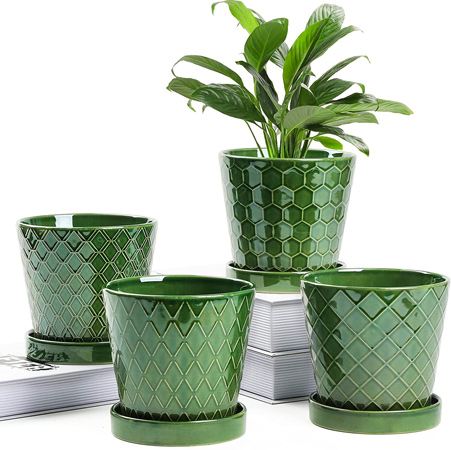 If you know a couple that enjoy gardening and like house plants then this set of indoor plant pots will make an ideal housewarming present. The hardwearing ceramic is finished in a shiny gloss glaze that brings out the deep tones of the planter's green color and patterns. Use them to display favorite plants and blooms on a window sill, bathroom, or in living areas. From African Violets to Aloe Vera these easy to water, drainable pots will keep plants fresh and healthy.
26.
Funny Chicken Doormat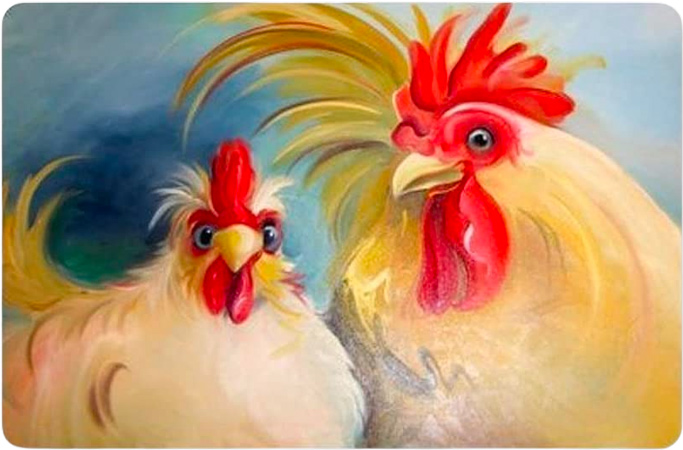 Give friends and relatives a big belly laugh with this comical and highly colored chicken doormat. This will be a great gift for anyone who likes chickens or even for those who just appreciate a funny gift. The mat can be used in both indoor and outdoor areas and will help to remove dust, dirt, and debris from shows. Use it in high-traffic areas to protect carpeting or use it to protect delicate wood or tile areas. The hardwearing backing will prevent slips and will keep moisture at bay. The chicken doormat will make a super gag housewarming gift for couples.
27.
Japanese Tea Kettle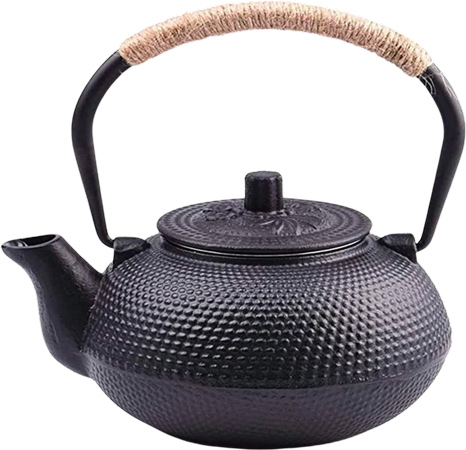 Surprise your favorite couple and give them a housewarming gift with a difference with this Japanese tea set. Comes complete with kettle and matching cups and can be used to brew and prepare herbal teas or green teas. Decorated in black and gold, each piece depicts a traditional Japanese scene and will add a touch of Eastern flair to the new home. Use the included bamboo serving tray to hold the kettle and cups once tea is prepared and enjoy hot beverages in style.