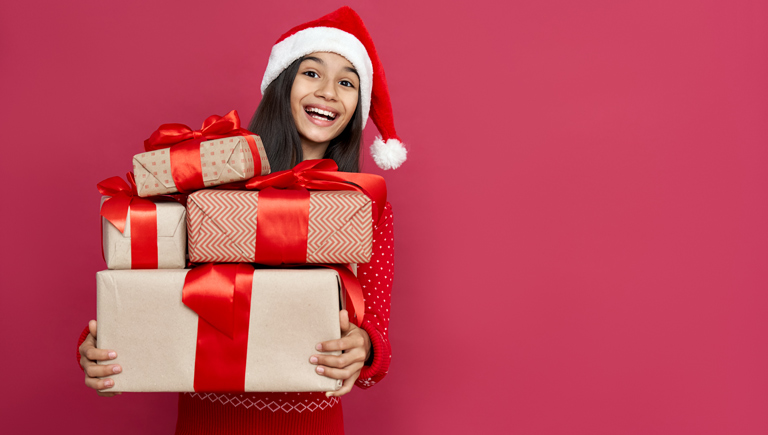 Remember when buying Christmas gifts for kids was fun and simple? A robot or toy doll and you've nailed it. Though as they entered their teen years all they want are electronics and bank-breaking gifts. How do you get them something cool enough to be teen-approved without going bust on the Christmas shopping budget?
This list of 26 teen-approved Christmas gifts is going to take the guesswork out of what to get them this year. Gamers, creatives and tech lovers alike are all covered here. From useful gifts to things that will stay with them for the rest of their lives, we've pulled together all your top options that will actually make a teen look up from their phone.
1.
Sci-fi Inspired Bookend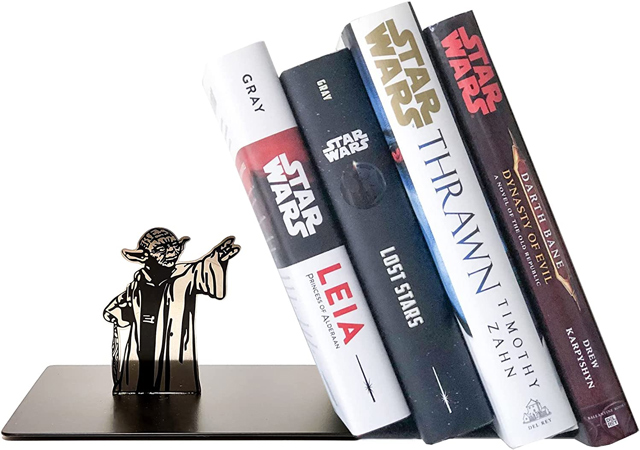 If you're Christmas shopping for a teen that loves to read sci-fi, this bookend couldn't be a more perfect gift to give them this year. The bookend gives the illusion that Yoda, you know the one, is using the Force to hold up a stack of leaning books.
Yoda is printed on both sides so the bookend can be used to prop up books either to the left or right side. This Christmas gift is going to look awesome on their bookshelf or desk.
2.
Jellyfish Night Lamp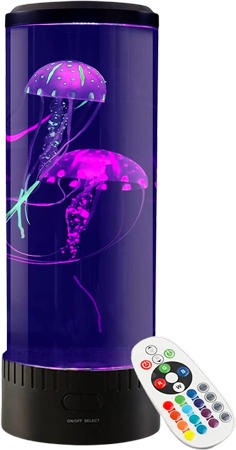 This updated version of a lava lamp is going to be a groovy Christmas present for any teen. Instead of the typical lava blobs, this lamp features realistic swimming jellyfish. The neon glow not only looks cool but also serves as a night light or a unique lamp to set a laidback mood in their room.
The light can be changed to 18 different colors and four brightness levels. If you're looking for something unique to give, this definitely fits the bill.
3.
Chair Bed Pillow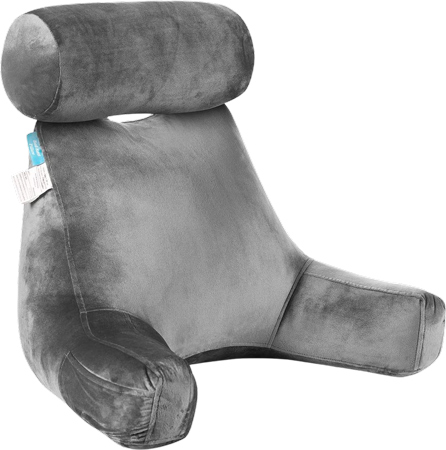 If the teen you're shopping for spends most of the time in their bedroom, give them this chair pillow for Christmas. This chair pillow can be used on their bed or on the floor to give them a plush place to rest while they read or do their homework. Or, more realistically, where they can watch TV and text on their phone.
It features a thick neck roll to support their head and two armrests with pockets for a phone or remote. This Christmas gift will turn their bed into a comfortable recliner that they'll never want to leave.
4.
Gamer Neon Sign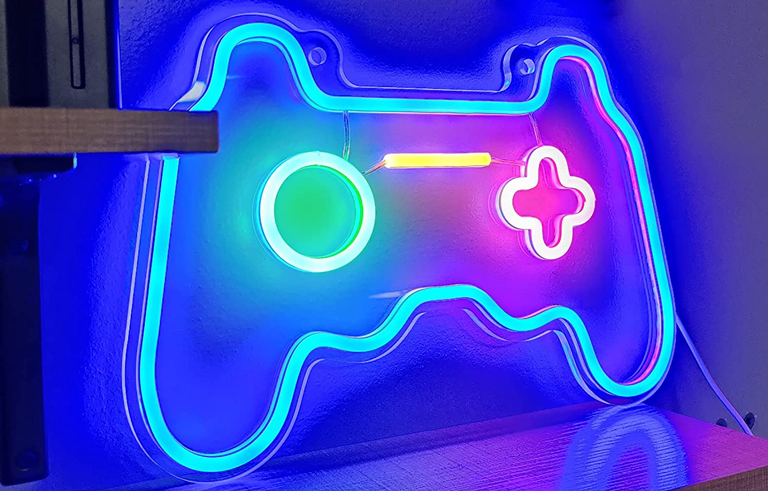 For all the gamer teens that want the world to know about their passion, this Christmas gift is going to get them excited. This huge neon sign is shaped like a game controller. It comes preinstalled with a chain and hooks that make it easy to hang in their bedroom or gaming room.
The brightness can be adjusted to four different levels, depending on how much neon glow they want to cast over their room. Playing their video games in a room lit by this trendy light will give them a subversive experience while they're trying to get to the next level.
5.
Rocking Gamer Chair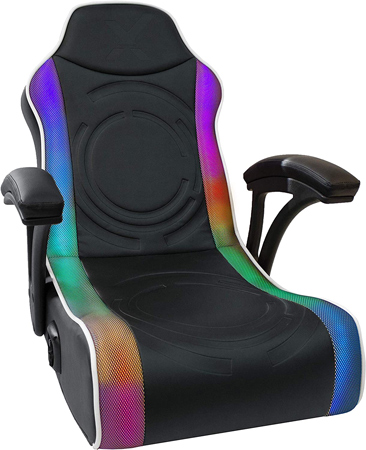 If the teen you're shopping for is playing video games sitting on the floor or the bed, this gaming chair is a Christmas gift they'll be thrilled to see under the tree this year. This rocking chair is made with the serious gamer in mind.
It's not just for comfort, it also features integrated speakers that provide a surround sound experience and light-up side panels that glow in 30 different neon colors. If they prefer to use a headset, they can also plug it into the side of the chair. It easily folds away for storage or transport when they go off to college.
6.
LED Glow Frisbee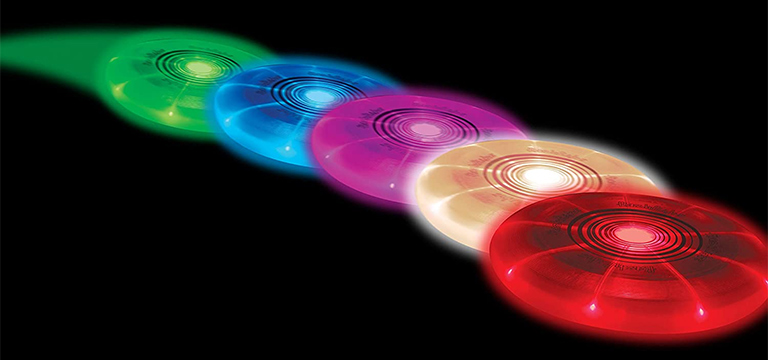 This Christmas gift can be fun for any teen and their family. This premium frisbee was designed by a professional frisbee player. Yeah, I guess that's a thing. It has been weighted and balanced for ease of throwing and straight, effortless flying.
What makes this one extra fun though is the built-in LED lights that glow with flashing neon colors when it's thrown. That means the game doesn't have to end when the sun goes down. It's a good time for the family and all their friends. They may even grow up to be a pro-frisbee player.
7.
Cool Alarm Clock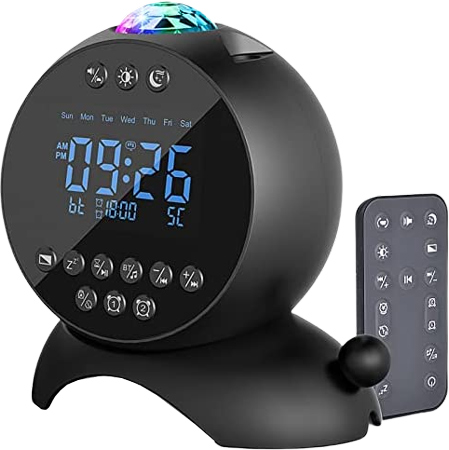 Give the teen you're Christmas shopping for an alarm clock that does more than just get them up for school on time. This alarm clock has so many useful features. Sure, it has an alarm, but it also works as a white noise machine to help them fall asleep faster. It has a built-in speaker that will play music from their phone via Bluetooth and the top projects a soft glow that can be changed to 20 soothing colors.
What any teen will really appreciate though is the timed snooze button for the mornings when they just don't want to get out of bed. So, every morning.
8.
Unisex Antitheft Backpack
This antitheft backpack would be a great Christmas present that any teen will be able to get a ton of use out of. Whether they're still in high school, going off to college or like to travel, this backpack is fit for the occasion. It holds a full-sized laptop with plenty of space left over for books, tech gadgets and daily essentials.
Particularly useful is the built-in, TSA-approved, combination lock that will keep everything inside safe from loss or theft. This bag will last them from being a teen through their adulthood.
9.
Leather School Portfolio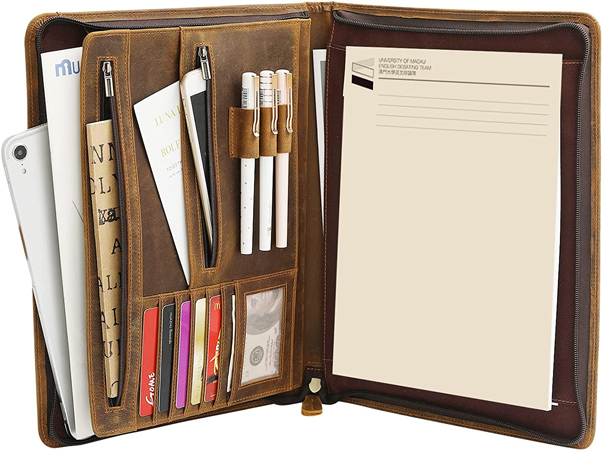 For the sophistical teen that has their eye set on college or a professional career, this luxury portfolio is going to be a Christmas present that will serve them for many years to come. Made of premium, full-grain leather, it will not only look amazing the day they get it, it will look even better as the leather softens and wears in.
Inside the portfolio is space for a notepad, a full-sized tablet or a 13-inch computer. It also features dedicated pocket space for pens, loose papers and even credit cards for the days they don't want to carry a separate wallet or purse. This gift will make any ambitious teen look like the professional they're aiming to be.
10.
Executive Roller Pen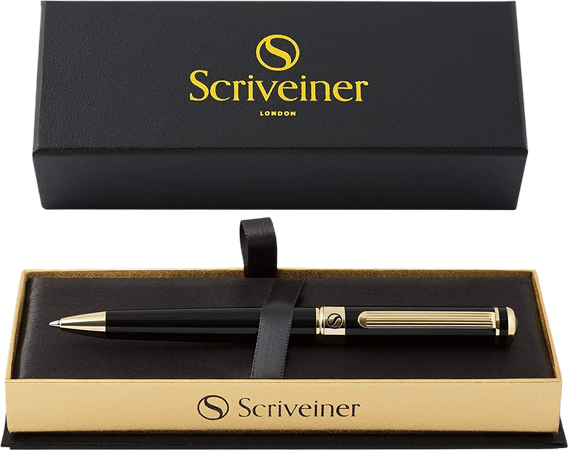 Give the lucky teen a Christmas present that they'll keep forever with this high-class roller pen. The pen offers a superior writing experience not just through the smooth roller ball but the pen has been expertly weighted and balanced.
The case of the pen is covered in high-gloss black lacquer and accented with genuine 24-kart gold detailing. It comes ready to gift in a beautiful presentation box.
11.
Lighted Letter Box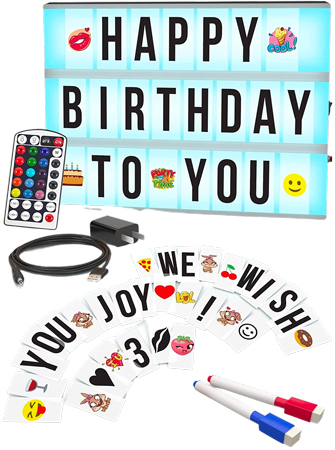 Here's a fun Christmas gift idea that would be a unique and personalized piece of decor for a cool teen room. This letter box set comes with over 300 letters, numbers and emojis that can be mixed and matched to create their own messages.
The box, which runs through either a power socket or batteries, backlights the message in 16 different colors that can be changed with the included remote. This would be a great gift for displaying their favorite inspirational quotes or reminders for the next day.
12.
Bluetooth Instant Camera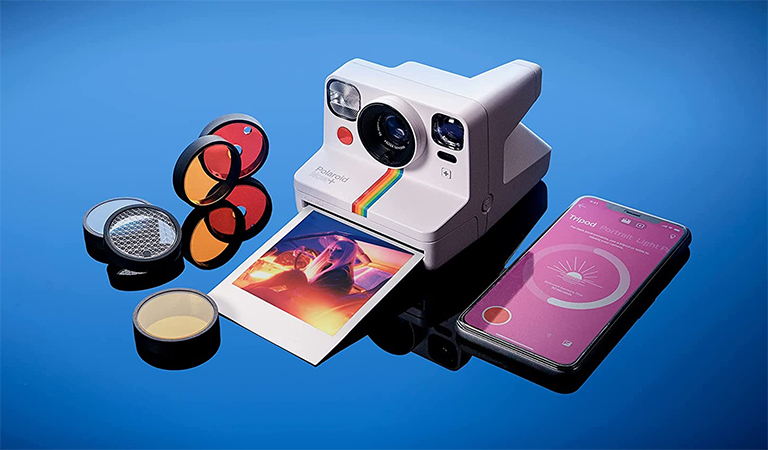 This Christmas gift is going to give them a way to remember all the best parts of their teen years. Unlike taking pictures on their phone that never make their way from digital memories to tangible copies, this camera prints fun memories on the spot. They can either frame the pictures or give them out to friends so they'll never forget the good times they all had together.
13.
Photo Collage Clips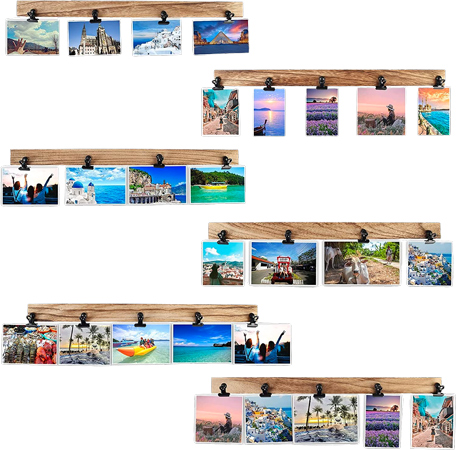 Whether they're decorating their bedroom, dorm room or office space, these photo clips would be perfect for any teen to remind them of all the highlights of their amazing life with friends and family. The set includes six photo displays that can be easily mounted with the included adhesive stickers so there's no need to drill into the walls.
They come in a beautiful rustic brown or a modern black, either of which will add an eye-catching personal touch to their living space. This Christmas gift is great for a teen of any age but would be especially great for the college-bound teen that wants to bring a piece of home with them.
14.
Noise Canceling Headphones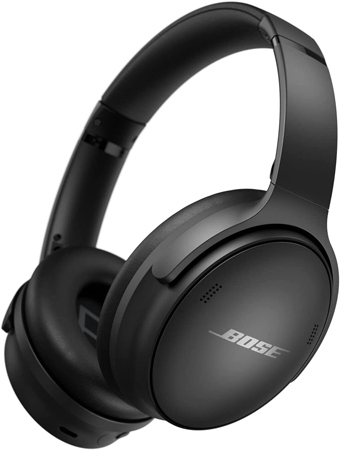 If you know a teen that loves to listen to music, these Bluetooth headphones by Bose are going to be an extra special treat for them this Christmas. Not only do they deliver crystal clear sound with deep base, they also have active noise cancelation that can be turned on and off via the convenient button located on the side. The active noise cancellation is so powerful they're even great for sitting in complete silence while studying or trying to relax. This splurge of a gift is going to be the highlight of their Christmas morning.
15.
Party Karaoke Machine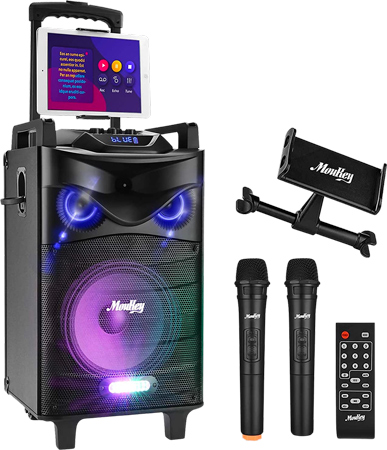 Kick off the holiday party in a big way with this Christmas gift. If the teen you're shopping for likes to belt out a tune, they are going to have fun playing with this over-the-top karaoke machine. It comes with everything they'll need to be able to sing their favorite songs as loud as they want without any sound distortion.
It features neon lights that sync with the music and comes with two microphones so their friends can even join in on the fun. This isn't just a toy, it's a high-end party starter.
16.
Podcast Starter Kit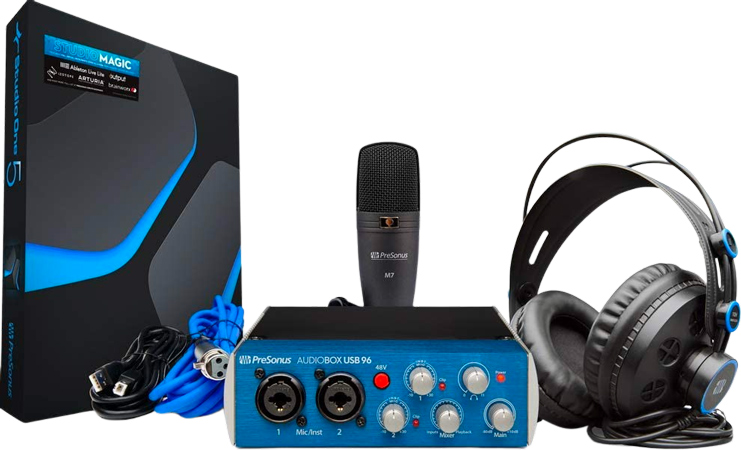 Give a gift that will help the teen on your Christmas list join the ranks of YouTube superstars and podcasting pros. This podcasting starter kit comes with everything they need to launch their new hobby, or maybe even a new career. It's also a great gift for teens that play instruments and want to record their own demos. It's a high-quality kit with professional-quality sound.
17.
Unisex Designer Watch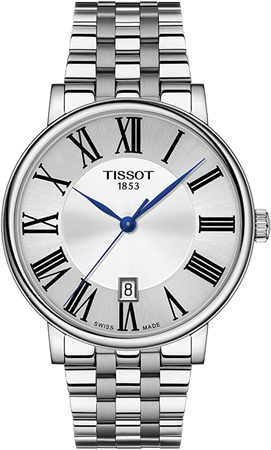 Give a Christmas present that will make any teen feel grown up and ready for the life ahead of them. Teens are at a transitional period in their life as they're edging toward adulthood, but this timeless and grownup watch will be a special gift that they'll wear for the rest of their life.
Tissot, a luxury name in watches, is a Swiss-made watch that is known for its reliability and quality construction. The stainless steel case and minimal face design make this watch appropriate for everyday use while still being a statement piece of elegance. This will be a truly special Christmas gift that they'll remember forever.
18.
Slim Water Bottle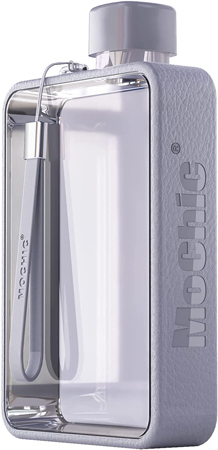 This unique water bottle would make a great Christmas gift for the teen on the go. Unlike typical water bottles that are round and can be bulky inside of bags, the rectangular design of this bottle makes it perfect to slip into backpacks or gym bags.
It comes in various colors, all of which are made of rugged, BPA-free plastic that won't leach chemicals or shatter while in transport. Hydration has never looked so stylish.
19.
Convertible Gym Bag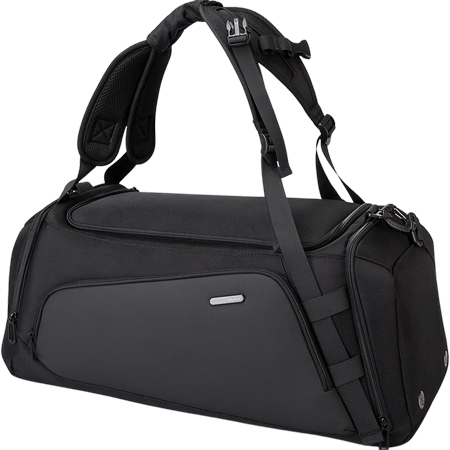 If the teen on your Christmas list loves to hit the gym or plays sports, this gym bag will be their new favorite fitness accessory. Unlike other bags that are made to carry way more than what's needed, this bag is perfect for the person that takes a minimalist approach to what they need to get their workout on.
The unique design allows the bag to be carried in three different ways, a top handle carry, a messenger bag or a backpack. It's the Transformer of gym bags and will always make sure your teen has what they need with them wherever they go.
20.
Electric Facial Cleanser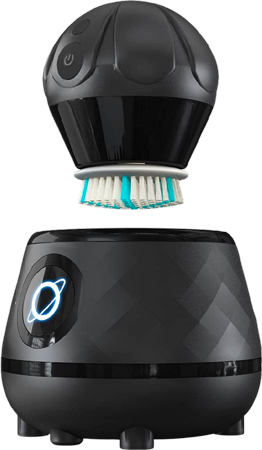 What teen doesn't need a Christmas gift like this one? This electric facial cleanser will give them clear and radiant skin. The cleanser features two speed settings and includes a timer to make sure a deep clean was achieved.
The docking station uses an integrated dryer and UV-C light to kill 99.9% of germs and bacteria that can build up on traditional facecloths or sponges. This is the gift of a clear complexion and total self-confidence.
21.
Creative Sketch Journal
If drawing or art is what your teen is into, this beautiful hardcover sketchbook would make a welcome canvas for all their creative expressions. The outside of the book is inspired by the artist Rudyard Kipling. The inside contains 144 pages of thick, unlined paper stock that is ideal for ink, pencil or charcoal.
With this Christmas gift, they'll have a dedicated place to create all their art that they'll want to keep forever.
22.
Jewelry Making Kit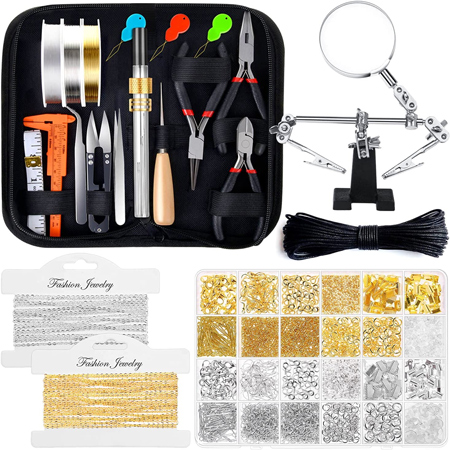 For a teen that likes to express themselves through creativity and creation, this Christmas present is the kind of gift you're looking to find. This jewelry-making set isn't one of those cheap plastic sets they had when they were six. This professional quality kit includes everything they need to tap into their creativity and create wearable art.
It's the kind of kit that launches jewelry businesses. Or, at the very least, makes some pretty impressive jewelry pieces that will be unique to them.
23.
Neoprene Lunch Bag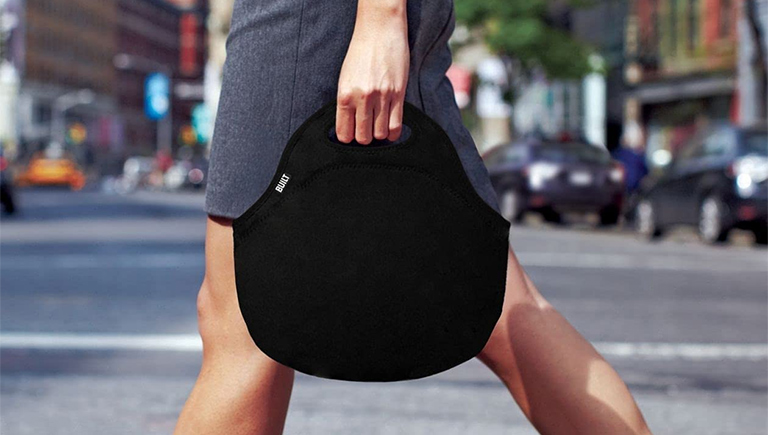 Give a Christmas give that will give the teen you're shopping for a more grown-up way to carry their lunch. This stylish neoprene lunch bag offers insulation that will keep their snacks cold for up to four hours.
The soft sides stretch to accommodate large items so there is plenty of space to store multiple meals but folds completely flat when it's empty so it won't take up room in a backpack or laptop bag. No teen will go hungry with this useful Christmas gift.
24.
3D Wood Puzzle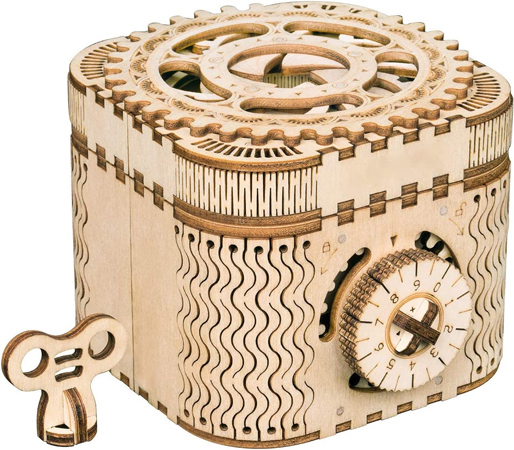 If the teen you're shopping for loves puzzles, this gift is going to make an impression when they open it on Christmas morning. This 3D wood puzzle consists of 158 pieces that will provide hours of fun putting it together.
It's not just a one-and-done puzzle though. Once it's assembled it can be used as a secret treasure box that even locks with a wooden key and combination dial. If your teen is a problem solver and likes to build things, this keepsake puzzle is a winner.
25.
Adult Starter Telescope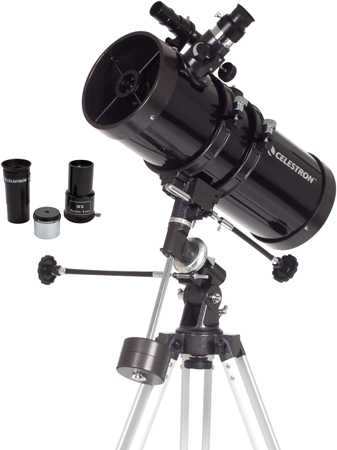 This Christmas, spark a new passion with the teen that loves to learn by giving them this entry-level telescope. Made for young adults, not children, this telescope is powerful enough to clearly appreciate everything the night sky has to offer.
It comes with various strength eyepieces and a portable aluminum stand so it can be easily moved or brought along on camping trips. It also features a day-to-night optic setting so they can use it all day, not just at night.
26.
Night Vision Binoculars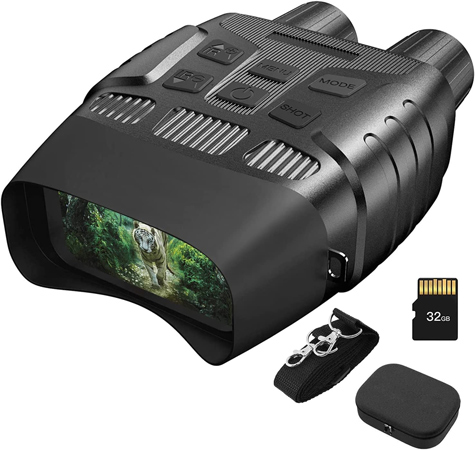 If you're shopping for a teen that loves high-tech gadgets, these night vision binoculars are the Christmas gift you should choose. Not only will they allow high-clarity night vision at a 3X magnification, they also save photos and video to the internal 32GB memory card.
These would be great for taking on camping trips, hunting, birdwatching or just general fun pretending to be James Bond in the backyard.
Need more inspiration?