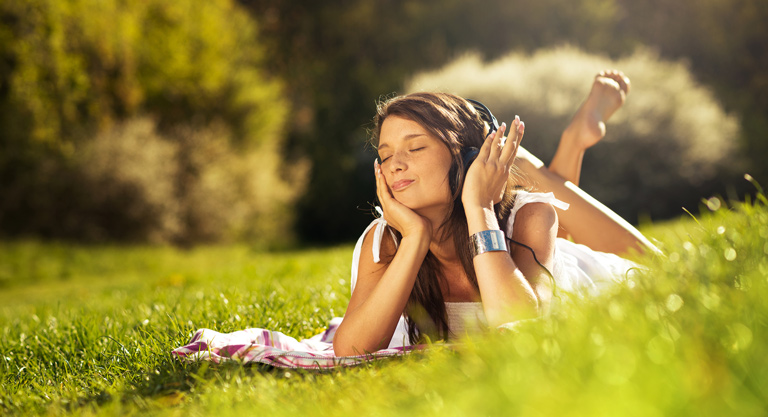 Music has always been a way to express emotions and say things otherwise unexpressed. Someone who undoubtedly relishes harmonies would value anything associated with music. From vinyl records to noise-canceling headphones anything can make a great gift. Still not sure what to give to that one music fanatic, do not fret. We have concocted a detailed gifting guide for all your music lover friends.
1.
Sony Noise-Canceling Wireless Headphones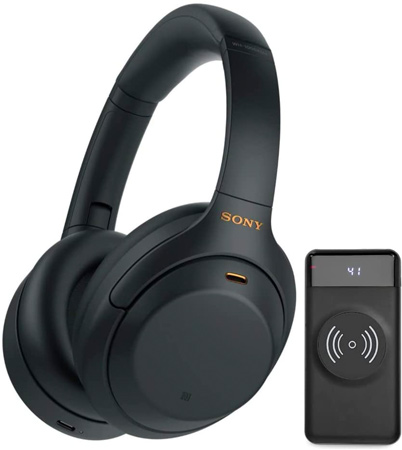 Doesn't everyone want a nuisance-free listening experience? Ordinary headphones do not cancel background noise, thus, reducing the sound quality and that's why these premium Sony headphones come with tons of features like noise-cancelling. Thanks to a powerful battery they can provide 30 hours of playback after a single charge. Give your friend these top-tier noise-canceling headphones to help them have a great time during those dull commutes to school or work.
2.
Waterproof Bluetooth Speaker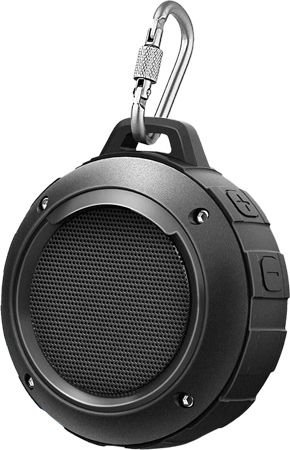 No celebration is ever complete without music. Everyone wants to dance to their favorite songs and have a blast. A Bluetooth speaker is a great gift for all music lovers and comes in handy during parties or a singalong session with friends. But what is better than a Bluetooth speaker? A waterproof Bluetooth speaker! Perfect for listening to music in the kitchen and shower too. Your friends would not even have to worry about spilling drinks on the speaker. Surprise them today with these exceptional speakers.
3.
Songwriter's Notebook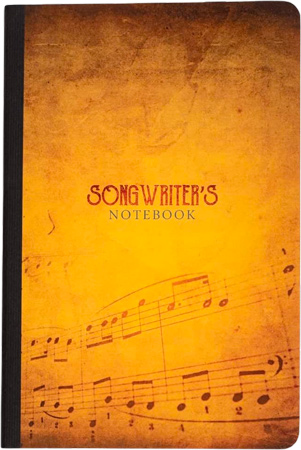 Trying to figure out what to give your talented singer friend? Look no further as a songwriter's notebook is a great gift. These compact notebooks come with a variety of templates along with lined pages to include tab notations and fret diagrams. They also have several other features for you to add song titles, chorus, outros, etc. These notebooks are very functional during the songwriting, so your musical friend will definitely appreciate it.
4.
"You Are My Sunshine" Vintage Music Box
Make a statement with a music box! These tiny boxes come with a variety of tunes and styles. This engraved music box also serves to be an exceptional conversation piece. For all the Johnny Cash fans, a "You are my Sunshine" vintage music box is the best gift they could get. A music box can be a great collectible to add to their collection.
5.
Ann Clark Cookie Cutters Music Note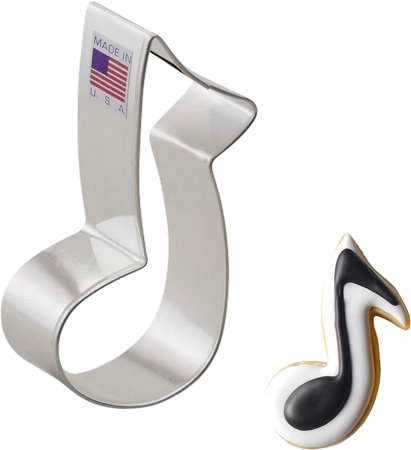 Cookie cutters are a great gift for baking enthusiasts, but what about someone who is equally obsessed with music? You guessed it, a music note cookie cutter! These cookies are the epitome of creative baking. Give these adorable cookie cutters as a gift so your friend can enjoy a fresh batch of music note cookies.
6.
MrCuff Music Notes Cufflinks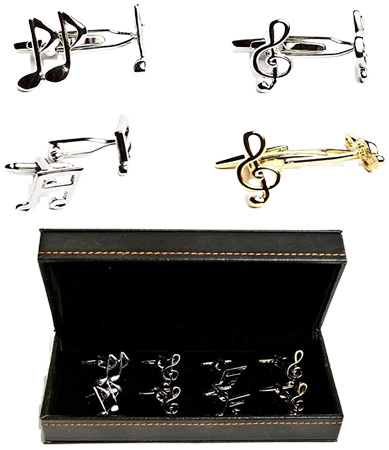 Typical cufflinks make a fine gift, but some creativity hurts no one! MrCuff Music note cufflinks come in a pair of four with a fancy box. An element of something they love will always be close to a music lover's heart. These cufflinks make a statement piece and will make boring dress shirts look captivating. Give these as a present to your male friends to channel their passion for music in their wardrobe!
7.
Donner Belt-Drive Bluetooth Turntable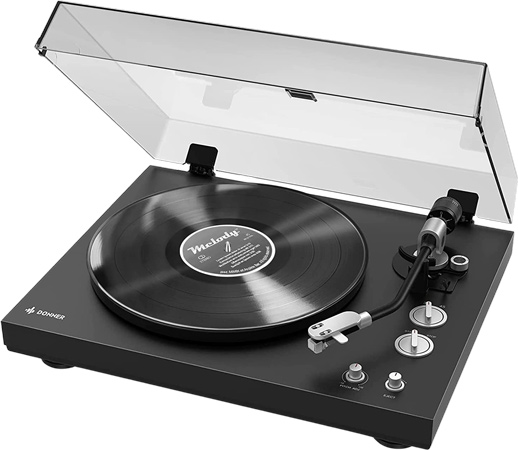 Does your friend own an impressive collection of records and boast about it all the time? Well, a vinyl record turntable is a perfect gift for such people. The Donner Belt-Drive turntable is an excellent turntable equipped with Bluetooth. This also has an advanced anti-skate system to reduce the wear and tear of vinyl records. With maximum sound reliability, it prevents noise and distortion. A perfect present for those who genuinely value vinyl music.
8.
Piano Coffee Travel Mug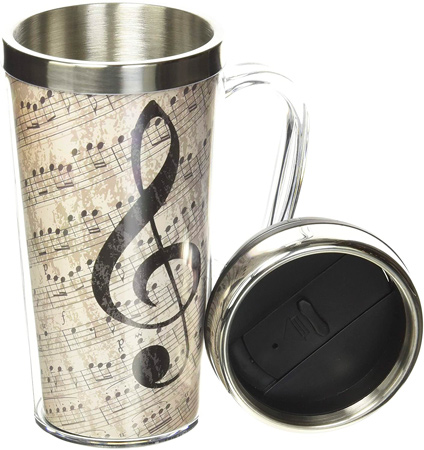 Coffee is your best friend during long days when you have a ton of stuff on your plate. Caffeine and music are a blissful combination. To honor this heavenly bond, a piano coffee travel mug is very fitting. With double insulation, coffee will remain at the correct temperature all day and your friend's heart will be full of awe. Are you considering gifts for music enthusiasts with a taste for coffee? Add this one to your list.
9.
Music-Themed Socks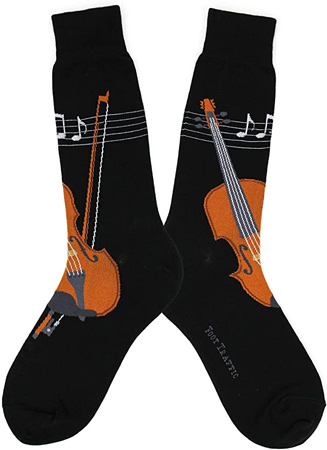 Everyone appreciates cozy socks as presents, especially when they are fun. Music-themed socks make a superb gift for sock collectors with a thing for melodies. These socks also come in a variety of colors and styles. Socks are of a cozy, breathable fabric for your comfort. Let the ardor of music keep your friends warm during chilly days.
10.
Niubee Vinyl Record Storage Holder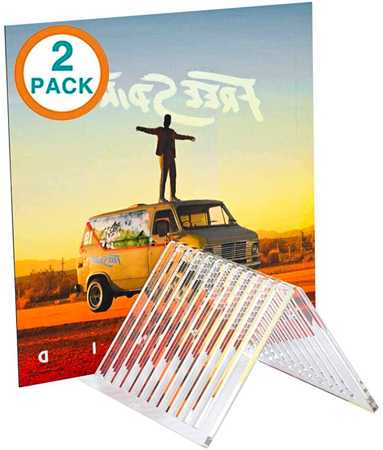 Vinyl record collectors require good holders to display their collection. Do you have friends with a massive collection crammed inside cardboard boxes? Give them a cute storage holder. The Niubee vinyl record holder has 12 slots for easy organization. This record holder is made of acrylic and looks great on display. Vinyl record holders are a lifesaver as they prevent heaps of dust, and tear of records.
11.
Piano Apple Watch Replacement Wrist Bands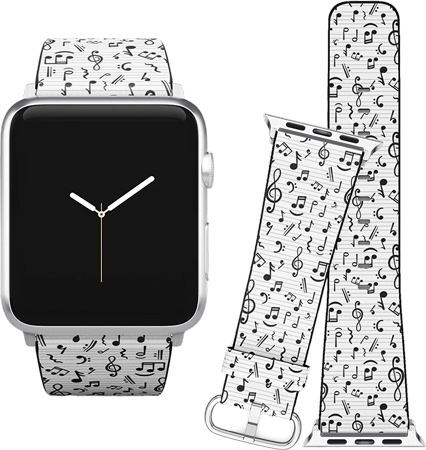 Does your friend have a Apple Watch and also happens to love music? A funky piano replacement wristband will be an ideal gift. Boring monochrome bands add nothing to the look but these piano wristbands will certainly be a hit. These are statement pieces and depict some part of your personality. Gift these cool replacement wristbands and enable your friends to wear music on their wrists.
12.
Music Note Throw Blanket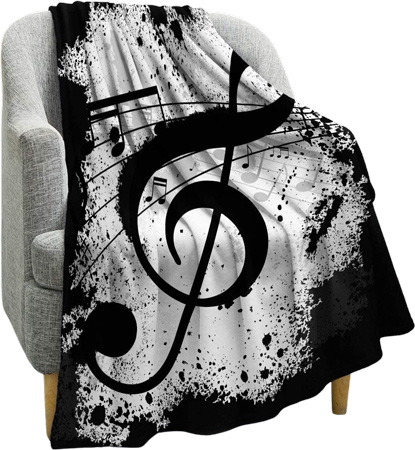 Throw blankets are a perfect gift for everyone as they are soft, cozy, and snugly. Music aficionados would love a music note throw blanket, a great addition to their many other music-themed possessions. Throw blankets come in handy all year round. These are not only functional but the music note makes them aesthetically pleasing. Give these modish music notes, throw blankets as presents; your friends' hearts will sing a merry song.
13.
Personalized Spotify Glass Art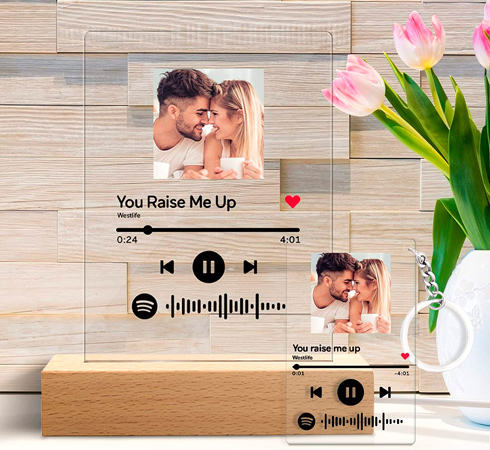 Personalized glass art is a great way to dedicate a song to those you love and cherish. These customized glass art plaques have a Spotify song code embedded and when scanned, Spotify plays the song. Whatever you want to say, say it through the song! These customized glass art plaques look great on shelves as well. Give these as a token of love and appreciation to your friends and loved ones. This romantic item is a perfect gift for valentines day.
14.
Marshall Jack Rack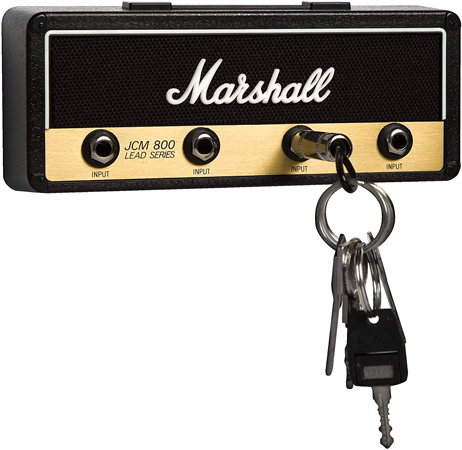 Do you want to give them something memorable to hang their guitar keychains? Marshall jack rack seems to be a perfect choice. It comes with four guitar keys holders and a wall mounting kit. The smooth layout of this rack is a great addition to your home or studio. The rack is easy to install, and the sleek style will attract people with taste. This can be the perfect gift for your musical friend.
15.
World's Smallest Mini Bluetooth Speaker
Sometimes the world's smallest Bluetooth speaker is all that you need to make a music lover love you even more. A bit wider than a coin, this teeny tiny speaker is way better than any other speaker your music lover might own. And not to be fooled by its size, because with a level of over 90 dB, one will be shocked at how loud it is. Along with playing good quality loud music, this tiny speaker also allows one to capture pictures with their phone using its speaker button-a truly feature-packed and compact gift to surprise your loved one with! This gift is certainly unique and fun.
16.
Personalized Guitar Picks Bracelet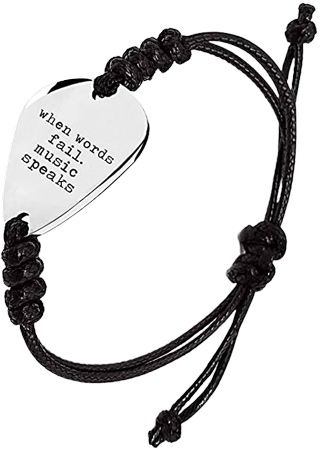 We all have that one person in our life who always ends up losing or misplacing their things especially if those things in consideration are tiny. If your music lover happens to be a guitarist and one of those people, then save them the ordeal of losing their guitar picks by gifting them this helpful necklace. It not only looks chic while wearing but also safely holds up to two standard-sized guitar pics. It's a one-size-fits-all and also comes with a medium-sized guitar pick! So gift away and save your loved one tons of time (and money) searching for their guitar picks!
17.
Amazon Echo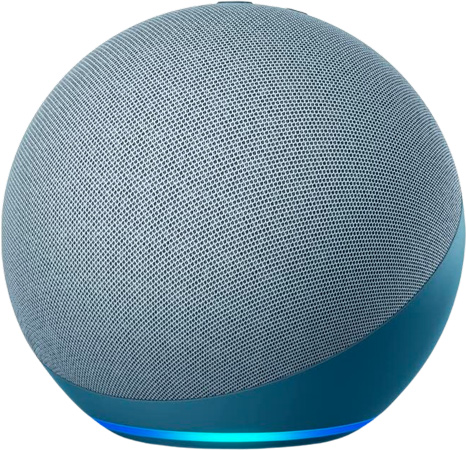 Arguably the best innovation of recent times is a friendly, smart speaker. So if your music lover still doesn't have one, surprise them with this convenient, friendly and useful speaker that will not only play aloud their favorite music but will also act as a personal assistant. They can stream music from any platform like Amazon Music, Apple Music, Spotify, and SiriusXM to name a few, all while enjoying its highly popular feature- its strong bass. Hence it will be an instant hit for those who love their music a little too loud!
18.
Just The Ticket: Ticket Stub Organizer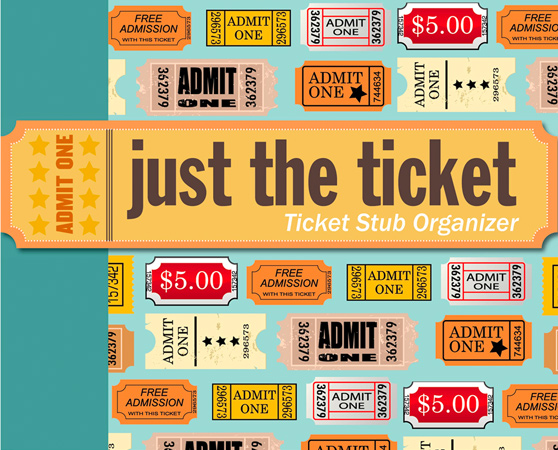 Aside from videos and photos, this ticket thread diary allows them to remember their live performances down to the specific seat in the stadium. Up to 80 tickets can be stored on 20 double-sided archival pages. Lined space on paper inserts is provided for making your handwritten messages about each occasion. It is a great way to keep track of your memories. A two-ring binder makes it simple to add to your collection of tickets and souvenirs. Gift this ticket organizer to your friends if you want them to remember the special memories you shared with them.
19.
Snark St-8 Clip-On Tuner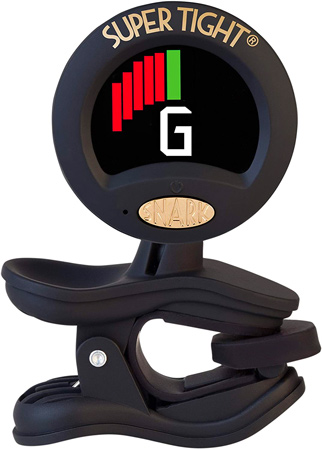 They'll be able to use this battery-powered tuner to tune their guitar wherever they need to. A completely redesigned processing chip, as well as pitch calibration, allow for precise tuning of any instrument. The new livelier display and 360-degree swivel head allow for tuning from any angle. It's easily adjustable and stays put.
20.
Bonaok Wireless Bluetooth Karaoke Microphone

This karaoke speaker will bring life to any special occasion or get-together. The built-in elevated Bluetooth module functions as a speaker, player, and record player, and applies to all kinds of singing apps. Multi-function buttons make it simple to switch between modes, change volume, sing, and play songs. Bluetooth and cable connections are available on the device.
Simply connect your phone via cable or Bluetooth, and then launch the singing App on your mobile. The clear audio and detailed sound effects allow you to listen and sing whenever and wherever you want. This is an excellent choice for assisting your friends in singing their hearts out and remembering special occasions.
21.
Beats Studio Buds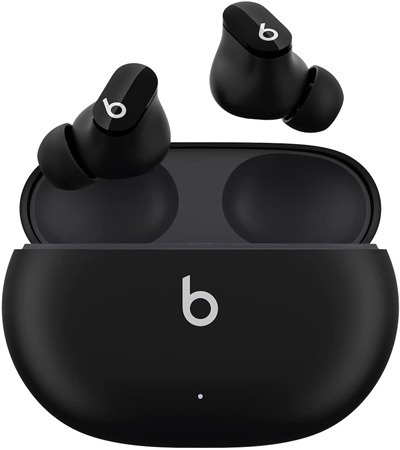 It's the era of wireless products and it's time to help your music-loving buddy let go of their wired earphones. Beats Studio Buds make up for those outdated earphones in far better ways your friend could imagine. It not only has that stylish modern look but also offers impressive features like active noise cancellation, transparency mode and cross-compatibility. We guarantee that these buds will quickly become their favorite gift they have ever received and will surely be a staple in their lives!
22.
Pencil Drumsticks

These clever pencils make an excellent stocking stuffer for both aspiring and professional drummers. The drumsticks function like regular pencils but transform into workplace instruments when the time comes. Ideal for impromptu office drumming sessions! These drumstick pens are made of high-quality wood; the surface of these pencils is smooth and free of burrs, so they won't scratch your skin; they're sturdy and won't break easily.
23.
Audio Interface with DJ Mixer
Do you have a talented friend who loves mixing music but does not have an idea how to refine their skills? This gift will take their skills to the next level. It functions as a USB sound system as well as a blending station. The combination of audio mixing equipment into a single comprehensive approach has provides intuitive and complete control over vocal and sound effects.
24.
Vintage Guitar Shaped Decorative Hooks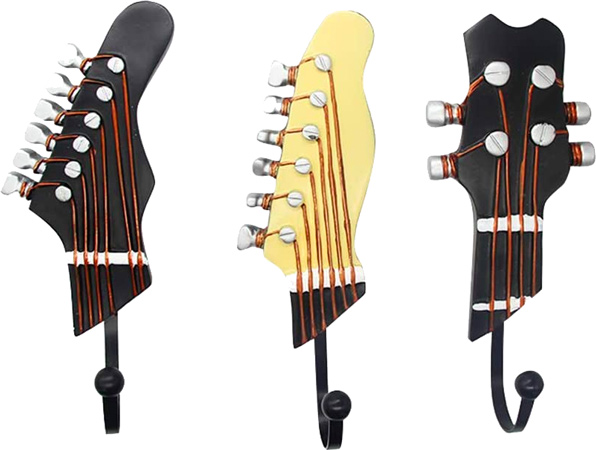 These unique guitar-shaped hooks add personality to your home and make your life feel like a piece of wonderful music. These steel and resin hooks are strong and durable; they can withstand a weight of 55 pounds, that's more than enough to retain garments, keys, backpacks, and other items. It's a three-piece guitar-shaped accessory that's perfect for giving as a gift to your music-loving friends, family, or someone special.
25.
Crosley Retro Bluetooth Boombox Cassette Player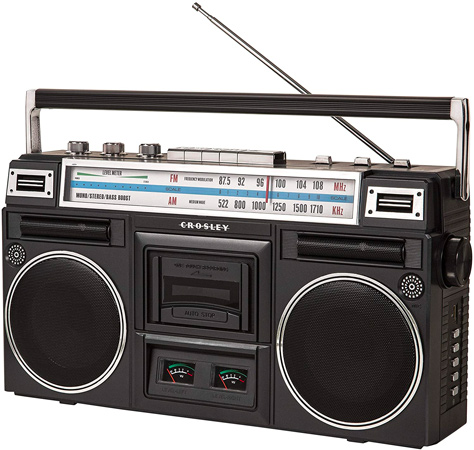 With this vintage sound system cassette player, shopping for your audiophile companion just got a whole lot simpler. Listen to all of your old cassettes or use the audio feature and built-in recording device to create your remix album tapes. Use the metallic silver knobs on the top of the device to change the volume, chorus, and treble, and the adjacent switches to cycle through the features.
26.
Vox Guitar/Bass Headphone Amplifier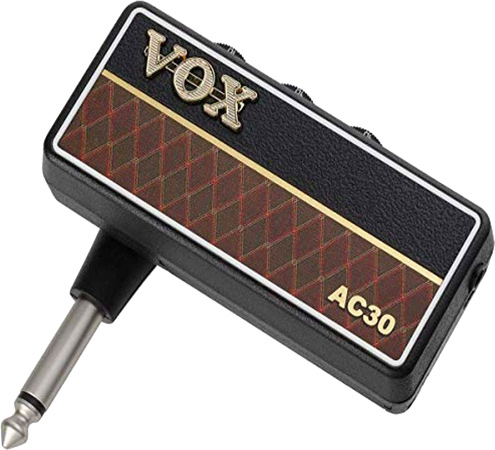 If the musician in your is receiving noise complaints then gifting them Vox's Vox amPlug 2, a rechargeable battery headphone amp you can keep in your hand, is worthwhile to consider. The amPlug G2 is the quickest and easiest way to get serious sound; it takes up almost no space and is an excellent choice for those time when high volume isn't possible.
27.
Kala Learn to Play Ukulele Starter Kit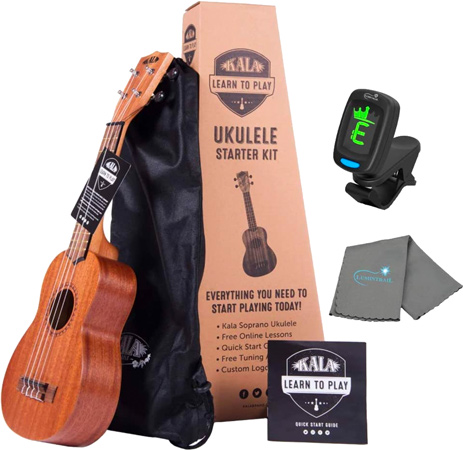 Challenge your music loving friend to learn a new instrument by gifting them this ukulele starter kit. The kit comes with a Kala logo tote bag as well as a 20-page Quick Start Guide with details about your unique ukulele and all the suggestions you'll need to get initiated. This is the most popular ukulele size, as well as the smallest, making it ideal for your musical friend.
Related Posts