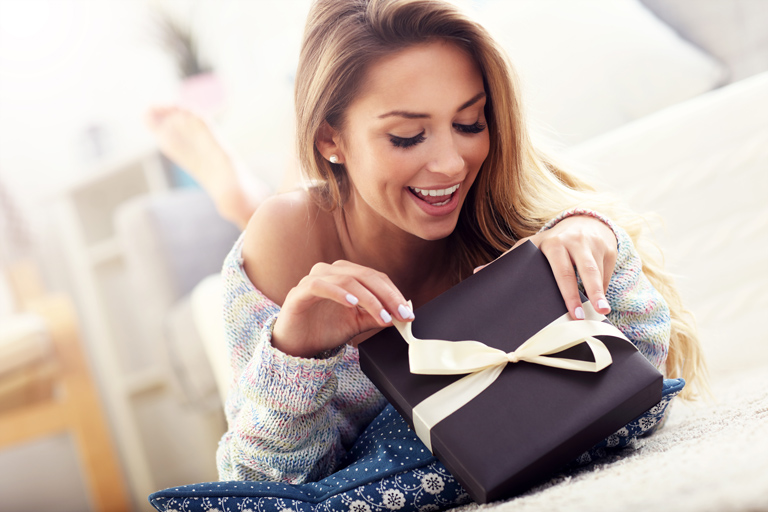 Make this Valentine's Day the most special one your love has ever had by getting her a gift that tops anything she's ever received before. Something so perfect for her she'll be impressed with how romantic and thoughtful you are.
This list of 26 Valentine's Day gifts your lady will love goes beyond just getting her flowers and chocolates. It covers everything from home decor and self-pampering to things that sparkle almost as much as she does. Make sure to read to the end though for some really great ideas on how to give her the most special gift of all, unforgettable memories that will sweep her off her feet.
1.
Golden Rose Bouquet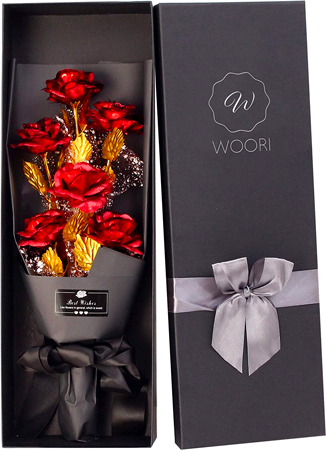 Instead of giving your lady a bouquet of flowers that are going to wither away in a week, give her something special this Valentine's Day with this bouquet of artificial roses. Each rose has been painstakingly crafted to look exactly like a real rose. Framing the roses is a spray of gold foiled leaves, making this everlasting bouquet a work of art that will stand the test of time, just like your love for her. The bouquet comes beautifully presented in a luxurious black gift box. Your lucky lady is going to be impressed when you give her this gift.
2.
Preserved Rose Box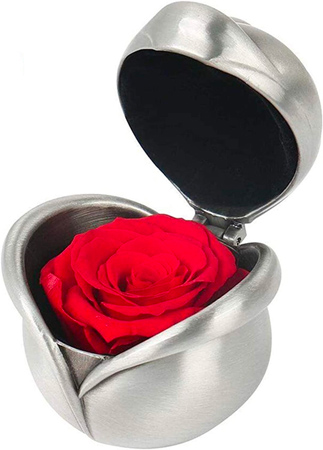 If the woman you're shopping for this Valentine's Day loves genuine flowers but you want to give her something that she will keep forever, this keepsake is perfect for her. This single rose bloom has been professionally preserved so it will keep its shape and vibrant color for many years to come. It comes in a beautiful silver pot that looks like a rose and is adorned with a single sparkling crystal. It has a hinged lid so if she wanted to remove the rose she'd have a classy trinket pot for small items like jewelry or loose change.
3.
Rhinestone Heart Frame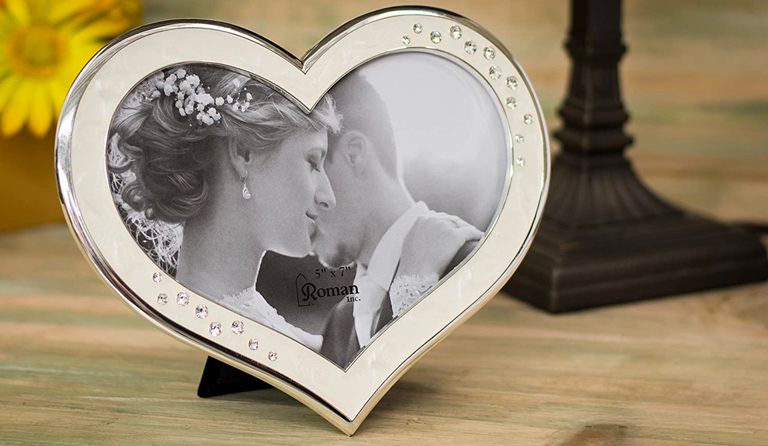 Give your woman a picture frame that is worthy of displaying your favorite memory of the two of you. This heart-shaped frame is made of zinc alloy that has been polished to a chrome-like shine and tastefully decorated with rhinestone crystals. It holds a 5×7 picture and comes with a built-in kickstand to display it on her bookshelf or bedside table. Every time she looks at this gift she'll relive all the memories that made her fall in love with you.
4.
Couple's Photo Album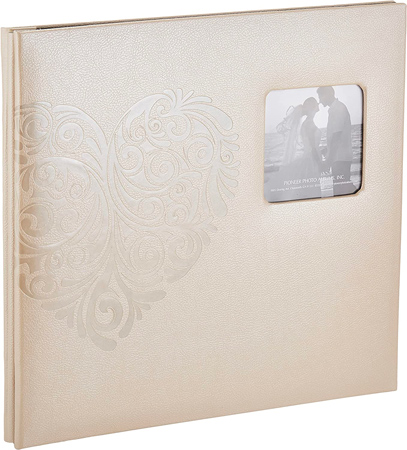 If you have so many memories with your special Valentine's Day partner that you can't possibly choose just one to frame, this photo album is a gift she'll love. It's made out of a cream-colored, vegan leather and embossed with an ornate filigree heart. It would easily blend with any type of decor and would be an amazing personalized coffee table book to leave out for others to walk down your memory lane. The album contains 20 top-loading pages but the expanding spine allows for additional pages. Give her this gift with a few of your best pictures in it and tell her you can't wait to spend your lives creating memories to fill the rest of the book. *Swoon*
5.
Instant Polaroid Camera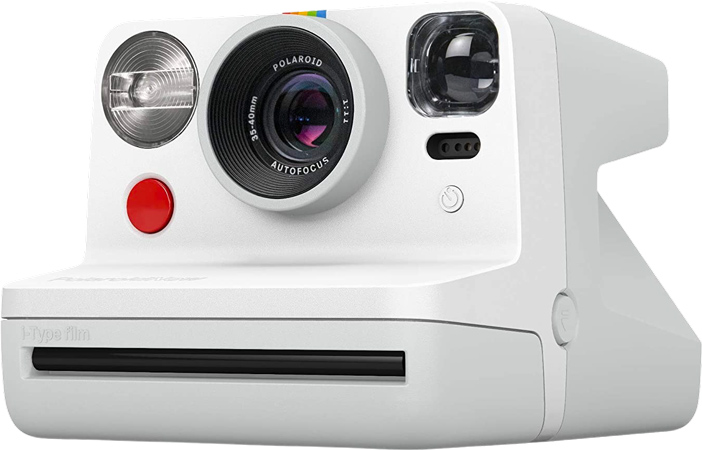 Give your lady friend a fun way to create instantly printed memories of the two of you with this camera by Polaroid. Unlike the old-school Polaroid cameras, this new version features autofocus to make sure every shot comes out worthy enough to hang on the fridge or put in your photo album. It also features a self-timer and a bright flash. The camera is available in multiple fun colors so you can pick the one that best reflects her personality. She is going to have so much fun with this gift.
6.
Romantic Candle Set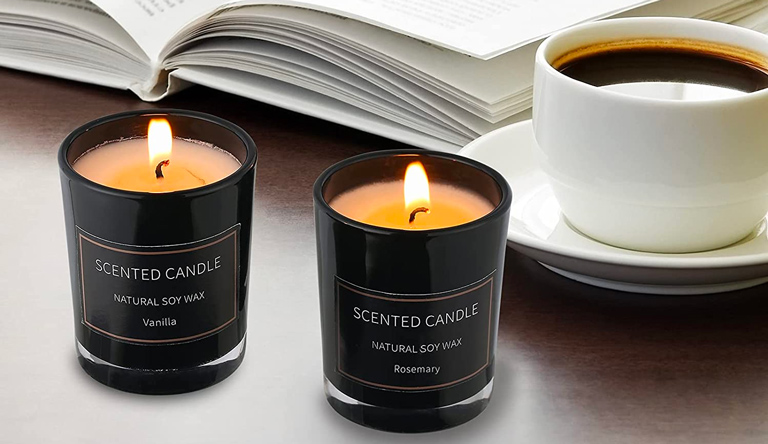 Obviously candles on Valentine's Day are a no-brainer. Though instead of going with uninspired plain tea lights this year, go big with this variety set of richly scented candles. The set comes with eight different scents, including, lemon, jasmine, mint, rose, rosemary, gardenia, vanilla and relaxing lavender. All the candles are made with eco-friendly, natural soy wax and heavily scented with pure essential oils made from plants. Each candle will burn for a full 15 hours of romantic and beautifully scented time together. If she loves candles, and who doesn't, she'll love this gift.
7.
Sweet Kissing Mugs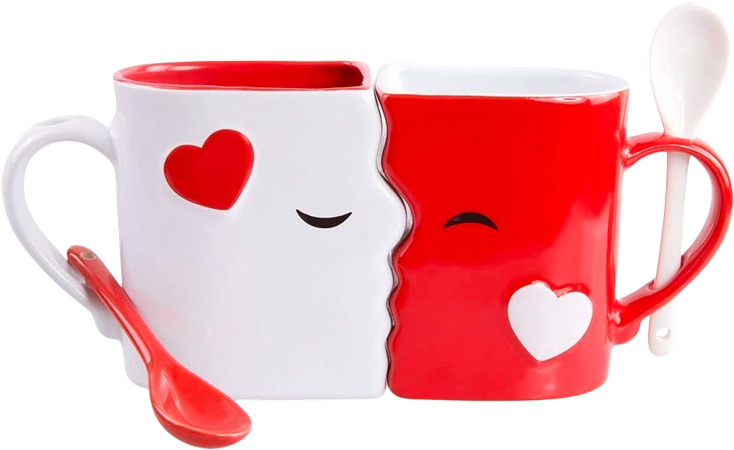 If you and your love enjoy sharing a morning coffee together, do it with these clever kissing coffee cups. The cute cups are shaped to fit together like puzzle pieces and look like they are kissing. They come in a set of two, one red, the other white. The set also includes two matching ceramic teaspoons that insert into the spoon holder in the heart-shaped handles. They're made of durable and dishwasher-safe ceramic so they are made to stand up to everyday use. They already come packed in a cute box so they are ready to be wrapped and given to your caffeine-loving partner.
8.
Candle Holder Sculpture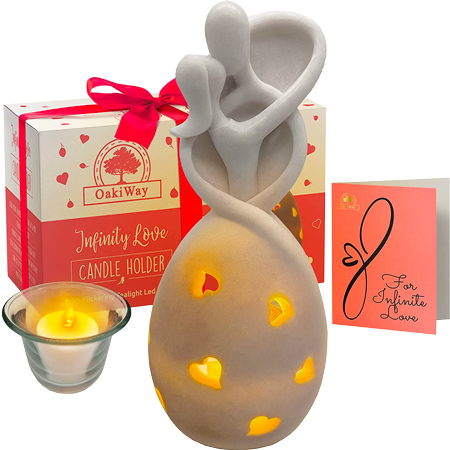 Giver her a piece of home decor for Valentine's Day that will remind her of your devotion to her. This romantic figurine is designed to look like a couple embraced in a moment of passion. The bottom of the figure is scattered in little heart cutouts that let the light from the candle holder inside shine through. It comes with a flameless LED candle but it can be replaced with a real candle if she wants. If your lady loves home decor, she's going to be happy to have this in her home.
9.
Resin Love Art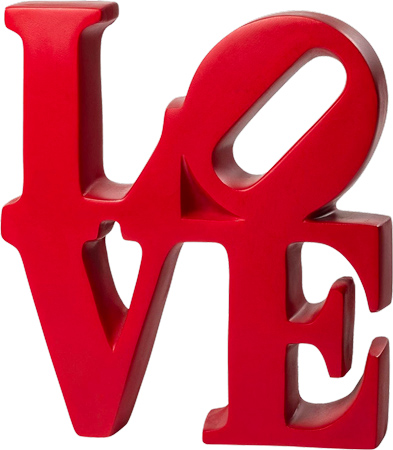 How about giving her a fun piece of art for her home this V-Day? This gift has love written all over it. Actually, it literally says "LOVE" but I guess there's no need to be subtle about how you feel. Its bright pop of color is very on-trend for fun and quirky home decor. It would look great in any room to add a bit of personality and also remind her of what a special relationship she has with you.
10.
Modern Flower Vase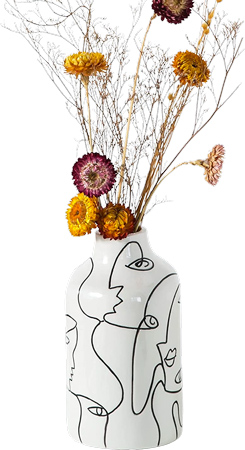 Don't just give her flowers in a boring vase from the florist that will end up sitting under her sink collecting dust. This modern vase is worthy of staying out on the counter whether it's full or not. The black and white minimalist line art will compliment any decor and add some visual interest to an otherwise plain table or shelf. It's made of a thick ceramic and is watertight so you can add living flowers. This gift would look stunning with a bunch of contrasting, deep red roses. Gorgeous.
11.
Spa Bath Set
If your special friend loves to pamper herself, this at-home spa gift set is going to have her feeling and smelling amazing. The set includes everything she needs to take a relaxing bath plus products to nourish and moisturize her skin when she gets out of the tub. All the products are made with natural ingredients and include beneficial ingredients like sunflower seed oil, vitamin E and rose essential oil. Her skin will feel smooth as silk. The set comes in a cute gift basket that is shaped like a freestanding bathtub. When all the products are gone she can reuse the basket to store makeup or small bathroom accessories.
12.
Radiant Face Mask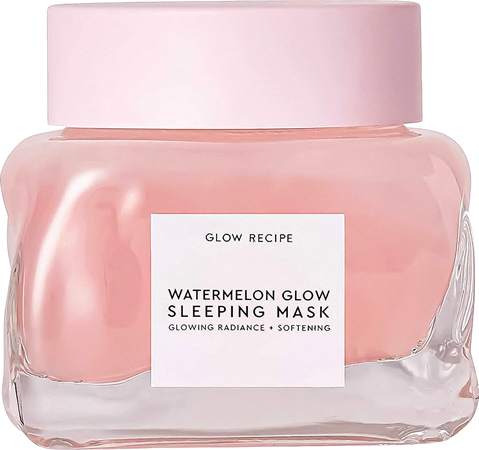 Help your woman wake up the morning after Valentine's Day with glowing and refreshed skin with this overnight soothing face mask. It's made with hyaluronic acid and AHA's that will hydrate her face, fight free radical damage, intensely moisturize and smooth out imperfections and fine lines. It's vegan-friendly and free of sulfates, parabens and any alcohol that would dry out her skin. The refreshing watermelon scent will soothe her to sleep as she slips into slumber thinking about how perfect her life is with you.
13.
Silk Kimono Robe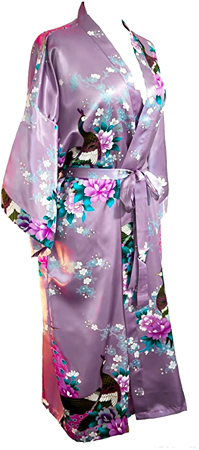 This elegant robe is perfect to give her this Valentine's Day. The kimono design with flowing arms and matching belt will give her a flattering silhouette while the luxurious material is as soft on the skin as silk but less high maintenance. This robe can be easily washed in the machine and won't stain as silk does. It's available in a ton of different colors and patterns, each one as beautiful as the last. Your lady friend is going to look and feel amazing walking around the house in this gift.
14.
Designer Backpack Purse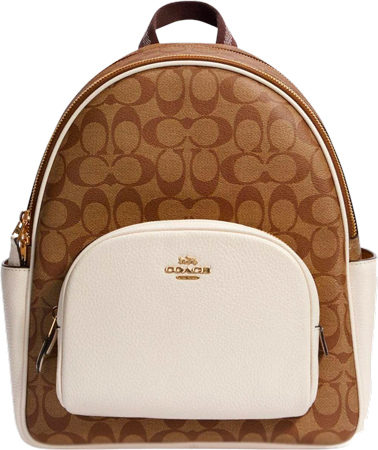 If your lady has a taste for high fashion, this everyday backpack by Coach is going to give her a shock when she opens her present. This sophisticated bag is made of genuine leather that is embellished with the famous repeat logo of the luxury brand. The bag is the perfect size to use as a purse. There's plenty of room for whatever she may need, including a small tablet and a water bottle. The neutral color palette means this bag with go with just about any outfit she'll be wearing. She's going to love it.
15.
Leather Clutch Wallet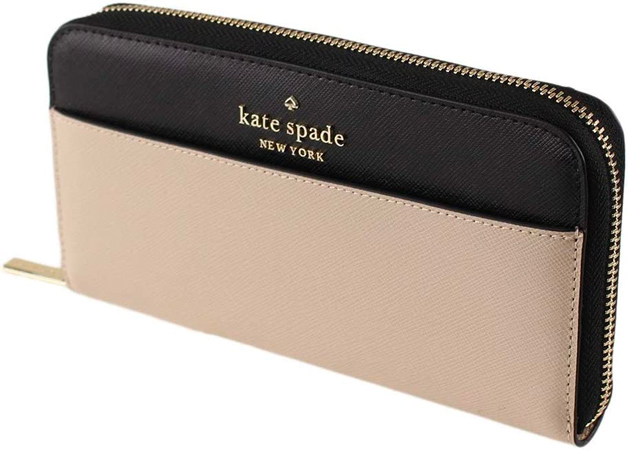 This leather clutch by Kate Spade will be a welcomed and thoughtful Valentine's Day gift she'll get a lot of use out of. The neutral colors with gold accents give this wallet a timeless appeal and the high-quality leather will ensure it's a gift that will last for years. Inside there's plenty of room for her cards, money, ID and even room to keep her favorite picture of the two of you.
16.
Quilted Weekend Bag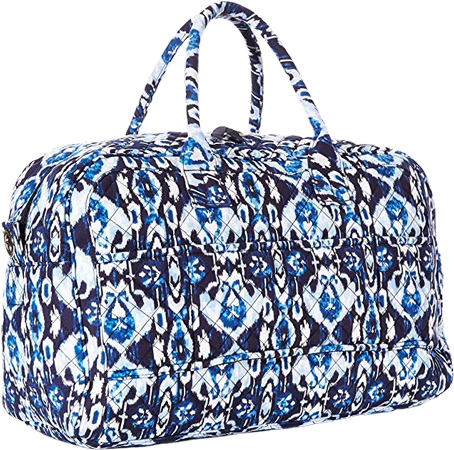 If you want to take your girl on a romantic getaway for V-Day, this designer weekend bag would be a great way to surprise her with the news. This bag by Vera Bradley is made of soft quilted cotton and is made to withstand even the roughest of wear. It comes in various fun and colorful patterns to choose from. The inside has plenty of room to pack whatever she needs for your romantic trip together. It can also double up as a gym bag to use all year round.
17.
Travel Makeup Organizer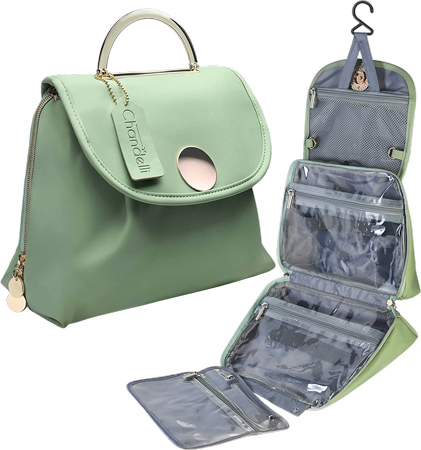 This makeup organizer would be a useful gift she'll love to get from you. The bag, which comes in three different color options, is designed to look like a purse but unrolls to reveal a ton of mesh and waterproof storage pockets for her makeup and toiletries. It's the ideal solution for taking everything she needs with her when she's traveling or even going to the gym. The top handle makes it easy to carry while the long chain that looks like a purse strap makes it discreet enough to carry on its own. It's not only a clever design, but it's also a beautiful-looking bag.
18.
Classy Crystal Watch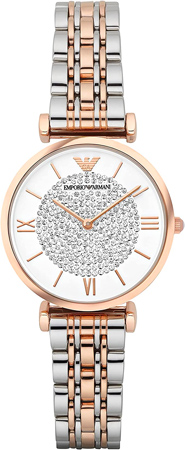 Giver your partner a gift she'll wear proudly every day with this chic crystal watch by Emporio Armani. The watch features a classic stainless steel chain-link bracelet that is accented in rose gold. The matching rose gold face case beautifully frames the roman numeral numbers and cluster of crystals in the center. This watch is going to look good blinging out her wrist wherever she goes, day or night.
19.
Crystal Jewelry Box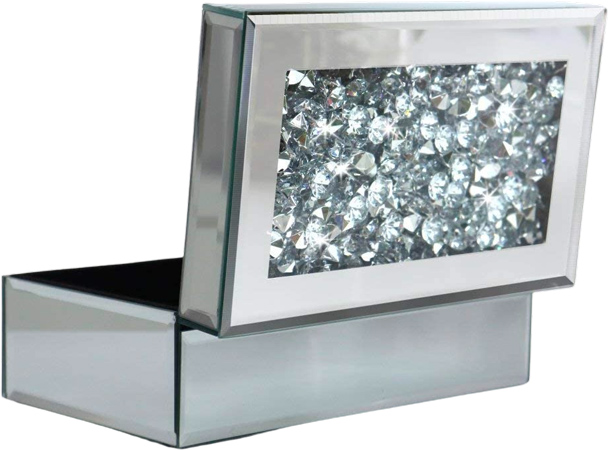 This Valentine's Day gift will give her a place to store her jewelry that's as glamorous as she is. This large box is covered in mirrors that have been fit together with fancy beveled edges. The lid, which opens on hinges, features a cut-out with a glass top that houses hundreds of loose rhinestones. It doesn't matter where the light hits this box, it's a sparkling eye-catcher. The large open compartment inside is lined in black felt to hold and protect all her jewelry. This will look amazing in her bedroom.
20.
Crystal Earring Studs

Your partner is one of a kind and she deserves something unique that will stand out. Give her these classy crystal earrings and watch her jaw drop. Unlike the more common round-cut solitaires, these are princess cut, making them something really special that will be sure to draw constant compliments as they sparkle in the light. If your girl is classy, which we know she is, she's not going to refuse this timeless gift.
21.
Trendy Designer Sunglasses

Instead of jewelry this Valentine's Day (or if she's lucky, in addition to!) why not get her some really stylish sunglasses? The perfect pair of sunglasses is something she'll carry with her pretty much every day. These lightweight sunglasses by Ray-Ban are the perfect pair to keep in her bag. The plastic frames make them durable and the lack of nose pads means she can put them on top of her head without them getting tangled up in her hair. The neutral color and classic design mean they'll go with anything.
22.
Heart Waffle Maker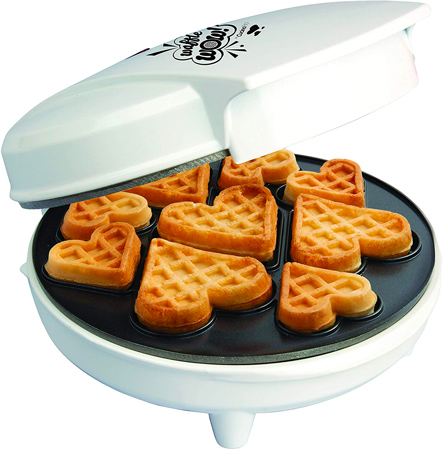 How about giving your V-Day partner the cutest version of breakfast in bed? This waffle maker whips up waffles in the shape of love hearts. The nonstick and easy-to-clean electric plates make nine waffles at a time in various sizes. Making them is as easy as plugging it in on the countertop. No need to get messy on the stove. Both of you will be impressed with how creative and thoughtful you are.
23.
Wood Bed Tray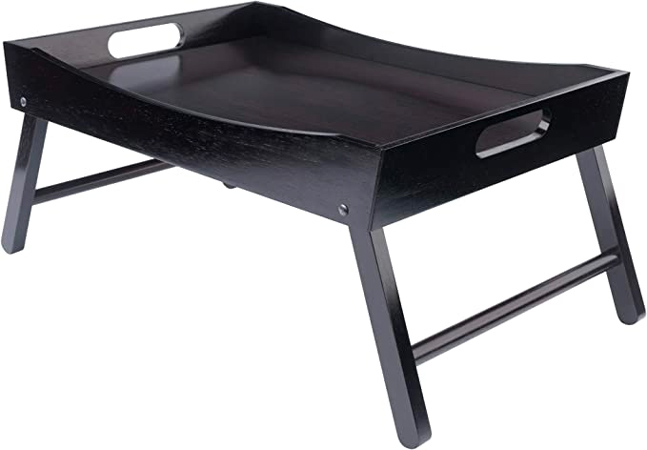 You can't have breakfast in bed without a tray and this tray would make the perfect Valentine's gift. Not only can she use it for a fancy breakfast in the sheets, but she can also reuse it all year as a bed table for her books, computer, tablet or for writing in her journal. It's made of solid wood and finished in a dark espresso color, which gives it a more modern twist than traditional bamboo trays. The carved handles make moving the tray convenient and the folding legs make it easy to slip under the bed when it's not being used. This is a solid V-Day gift idea that she'll appreciate.
24.
Crystal Champagne Glasses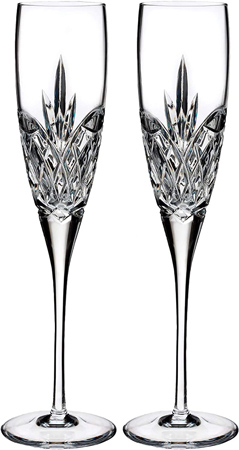 Sure, champagne is romantic on V-Day but class it up with these stunning crystal champagne flutes by Waterford. The set comes with two glasses that are made out of genuine crystal. They have been cut with a diamond pattern that will catch the light. These flutes will come out on every special occasion for the rest of your lives and she'll always remember the Valentine's Day that you got them for her.
25.
Picnic For Two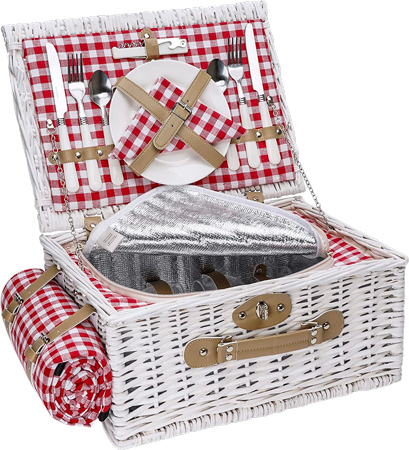 This picnic basket for two is going to go down as a real treat with your loved one this Valentine's Day. Bonus point if you prepare it already for a romantic picnic in the park. The white-washed wicker basket is accented with a traditional red and white checkered lining and accessories. Inside the basket is an insulated compartment to keep food cold or hot for hours, a modern update to a traditional basket. There are also secured storage spaces for utensils, plates and even a blanket. It's like romance all packaged up in a wicker basket.
26.
Romantic Adult Teepee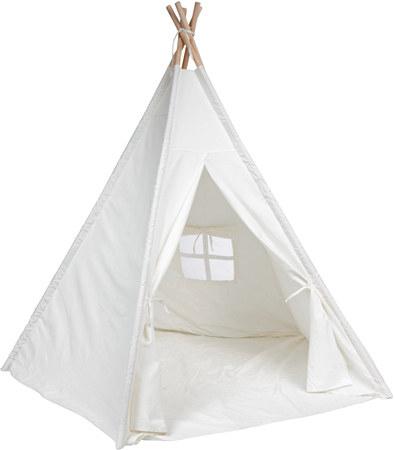 Sometimes the gift is a memory and not just the thing you buy. Give her a memory she will never forget with this ultra-romantic teepee. This is the perfect backdrop for the most romantic night she'll ever have. Get some pillows and blankets, hang some fairy lights, make some chocolate strawberries and pop open a bottle of champagne under this dream-like tent. It's like something you'd see in a movie. You'll get major romance points for this unforgettable gift. Good luck topping it next year though.