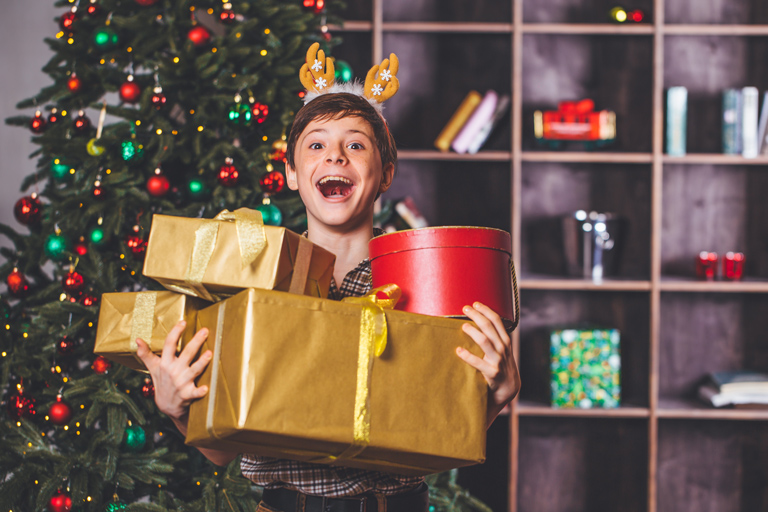 The Christmas season brings with it the joy of gift-giving. It's a chance to splurge on someone you love and show them how much you care. Not just by giving any gift, but by giving a gift that says you know them well enough to know what they like.
If you have a 12-year-old boy on your list it can be hard to keep up with changing interests and upcoming trends in what preteens are into. That's why we created this list of 16 exciting Christmas gifts 12-year-old boys want. If you're looking for a top-quality gift that will make Christmas morning magical, you'll find it here.
1.
Underwater 4K Digital Camera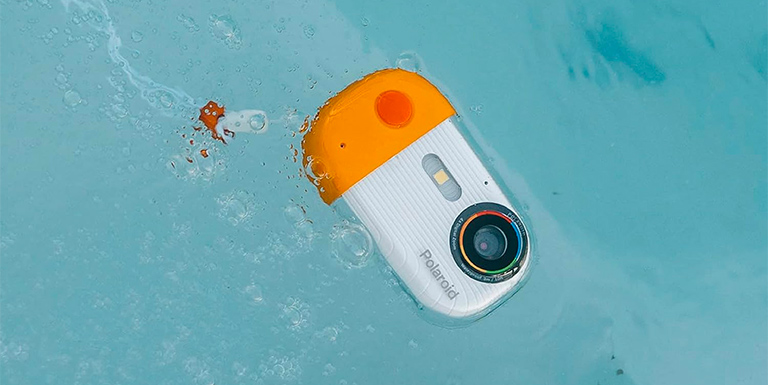 The 12-year-old boy on your Christmas list with a love for adventure will be ecstatic with this underwater camera by Kodak. Designed to capture the world beneath the surface, this camera takes his exploration to new depths, literally.
Whether he's diving into a swimming pool or snorkeling in the ocean during family vacations, every click ensures memories are vividly preserved.
2.
Designer Classic Sunglasses

This Christmas, elevate the style of the 12-year-old boy on your list with these sleek Ray-Ban Junior sunglasses. Featuring the iconic Ray-Ban round frame design, they are a seamless blend of class and trendiness. The plastic frame makes them extremely durable while the non-polarized lenses shield against the sun's harmful rays, ensuring his eyes stay protected during bright days outdoors.
While these designer sunglasses are just as chic as the ones his parents wear, these are specifically made for smaller faces. They're the perfect fit for a 12-year-old boy who wants to up his cool factor while he's out with his friends. This gift will make sure he's the most fashionable guy in his grade.
3.
Water Resistant Chronograph Watch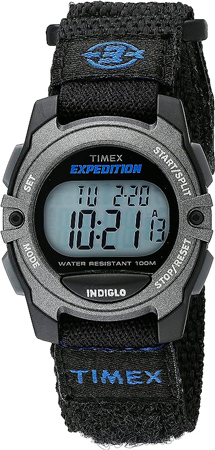 Looking for a practical Christmas gift for a 12-year-old boy? This watch by Timex is the perfect gift for an on-the-go preteen, marrying functionality with a rugged design he'll love. Boasting features like an alarm, a timer and a date display, it's built for adventure and daily wear. The light-up dial also ensures he can check the time even in low-light conditions.
Water-resistant up to 100 meters, this watch can be worn in the shower and even in the pool. The durable strap and sturdy build mean it's ready to withstand the challenges of an active life. Whether he's heading to school, the park, or out on a family hike, this watch will be his new favorite everyday accessory. It's a grown-up watch for a growing boy.
4.
Capture the Flag Game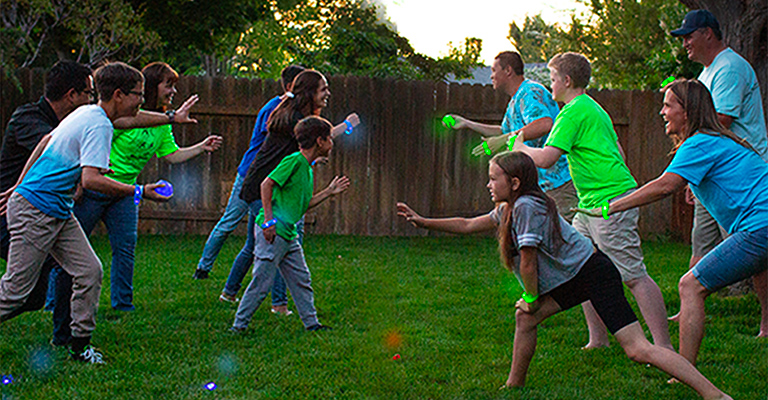 This Christmas, gift the 12-year-old boy in your life a nighttime twist on a time-honored game with this glow-in-the-dark Capture the Flag set. Turning a classic game into a nighttime adventure, this set features illuminated markers, bracelets and flags, making the chase even more thrilling as players compete to steal each other's flags, even after the sun goes down.
Perfect for backyard parties, camping trips, or neighborhood get-togethers, players will be immersed in an exciting chase under the stars. Made to be durable and user-friendly, this game ensures he and his friends dive into hours of electrifying fun, creating memories that will last a lifetime.
5.
Game Controller Alarm Clock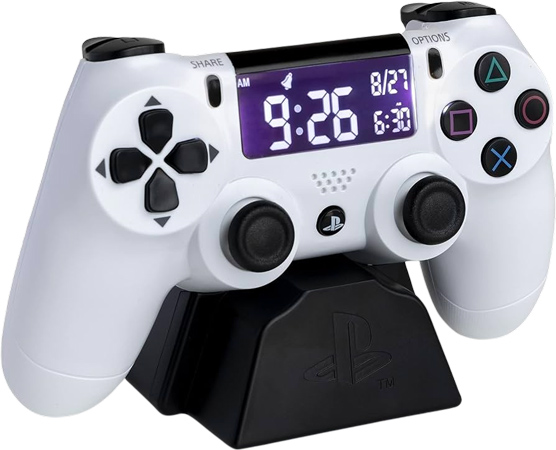 This Christmas, elevate the 12-year-old gamer's morning routine with a unique alarm clock designed to resemble a PlayStation video game controller. It features the iconic green triangle, blue x, red circle and pink square buttons, universal symbols of gaming. Not only does it serve its primary function of waking him up in time for school, but it also stands as a cool piece of room decor, showing off his love for gaming.
The clock is powered via USB, eliminating the need for a constant outlet connection and giving him the flexibility to place it wherever he likes. In addition to being functional, it adds some gaming flair to his space, making it both a practical and stylish gift for his room. If he's a gamer, he's going to love this gift from you.
6.
USB Charging Headphone Stand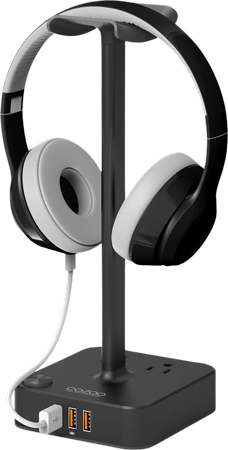 For the 12-year-old gamer who likes to stay organized while still keeping all his tech gear ready to go, here's a game-changer for his desk setup. This headset stand doubles as a power station, combining the convenience of a headphone stand with the functionality of a power strip. Equipped with three USB charging ports, it's ready to keep all his devices charged without the hassle of excessive wires.
The stand also features two plugs that support various plug types and has automatic current matching for safe charging. The blend of functionality and neat design makes this stand a must-have accessory for his gaming station. This gift will ensure his phone, controllers, headphones and other gadgets stay ready for his next battle in his gaming world.
7.
Handheld Electronic Brain Teaser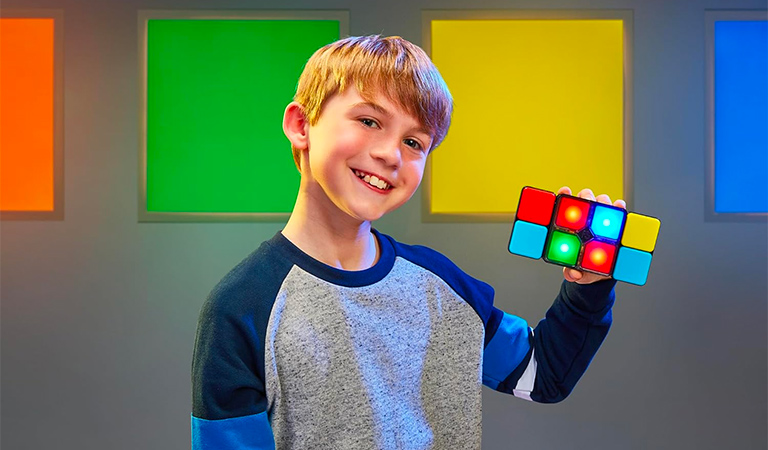 If the 12-year-old boy on your Christmas list loves a fun challenge, he's in for a treat with this awesome gift. The Flipslide handheld game offers an electrifying mix of fast-paced action and puzzle-solving. With its colorful, twistable, and sliding blocks, it tests reflexes and memory skills in a race against the clock.
Compact and portable, it's perfect for on-the-go entertainment, whether he's on a road trip, playing with a friend, or just chilling at home on the couch. This game is not only fun and addictive, but it will also sharpen his cognitive skills as he remembers patterns and competes to beat his best times. If puzzles and fast-paced action are his thing, he'll be excited to unwrap this brain-buster of a gift from you.
8.
Suction Cup Dart Game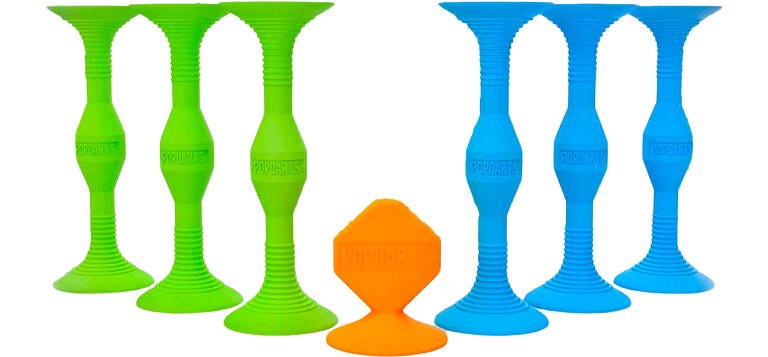 This Christmas, treat the 12-year-old boy in your life to a game that combines classic fun with a modern spin. The Popdarts game provides an interesting twist on the timeless game of darts. Instead of the typical sharp-pointed darts, this game is played using soft, silicone Popdarts that adhere to smooth surfaces via suction cups. The set comes complete with three blue darts, three green darts and one orange target marker. Opponents compete to throw their darts closest to the target to earn points. The first one to 21 points wins.
This is a great game for both indoor and outdoor fun. He can play with friends or, even better, get the entire family involved for some bonding time that everyone will enjoy. When game time is over everything can be stored in the included mesh bag.
9.
Basketball Hoop Hamper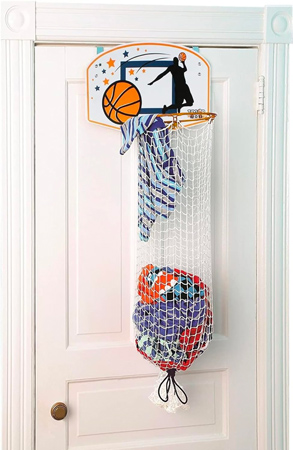 For the athletic 12-year-old boy on your Christmas list who has a habit of leaving clothes everywhere, this basketball hoop clothes hamper is a slam dunk gift. Designed to hang conveniently on the back of a door, it turns the chore of laundry into a fun game. Every time he scores a basket with his dirty clothes, his room stays tidy and parents stay happy. It's a win-win.
Made of durable materials, this hamper isn't just playful but practical too. It includes all the hardware to easily install it so it stays secure with the weight of the clothes. This is a great way to encourage tidiness while adding a sporty element to his space. Who knew keeping his room clean could be this fun? This creative gift is going to score you major points.
10.
Handheld Arcade Video Game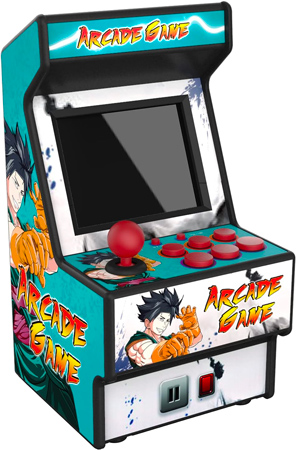 Surprise the 12-year-old tween you're holiday shopping for with a retro gaming experience that's both classic and convenient. This handheld arcade game comes preloaded with 156 entertaining games, offering a huge selection that'll keep him engaged for hours. With no need for an internet connection, he can enjoy his games anywhere, from the backseat on a road trip to a quiet corner in the backyard.
Powering up is easy. It can run on three AA batteries, ideal for on-the-go gaming. Alternatively, he can use the built-in 700 mAh rechargeable battery for longer game sessions, which is convenient because he won't be able to put this gift down. Plus, when he's not playing it, the mini arcade design would make a unique piece of decor for his game-inspired bedroom.
11.
Memory Foam Bean Bag Chair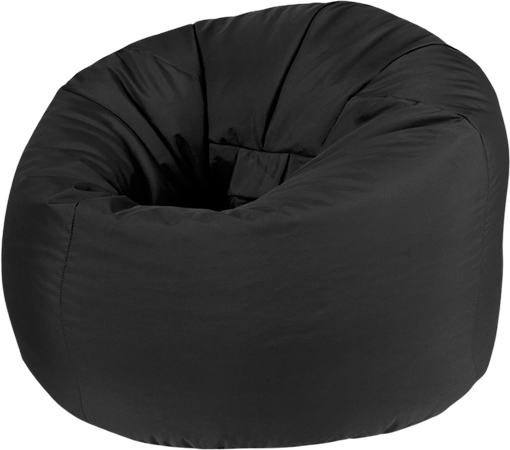 This Christmas, give the 12-year-old boy in your life a cozy place to chill with this beanless bean bag chair. Unlike traditional bean bags filled with messy styrofoam beans, this one features soft, luxurious memory foam that contours to the body, providing unparalleled comfort.
Perfect for lounging, reading, or gaming, this chair offers a plush spot just for him. Covered in durable fabric, it's designed to last and can withstand the everyday wear and tear that comes with active boys. With its modern design and various color options, it's a stylish addition to any room and definitely a gift he'll be glad to add to his boy cave.
12.
Oversized Hoodie Sherpa Blanket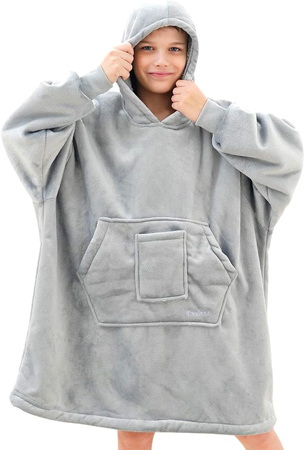 Give the gift of unbeatable coziness this Christmas with this oversized hoodie blanket. It'll make a 12-year-old boy never want to leave the sofa when he's in this wearable blanket. Designed for lazy days around the house, it features a faux sherpa lining, a giant hood, sleeves and a deep pocket to hide the remote in. The pull-on design will make him feel like he's wrapped up in his favorite blanket but with the added convenience of wearing it so he can stay hands-free.
This will be the only blanket he'll want for movie nights or for relaxing on his bed playing video games. It's also great for attending outdoor sports games or camping because the durable material means it can be thrown into the washing machine for cleaning. If you're looking for a practical gift he can use every day, this one won't disappoint.
13.
Punching Bag with Gloves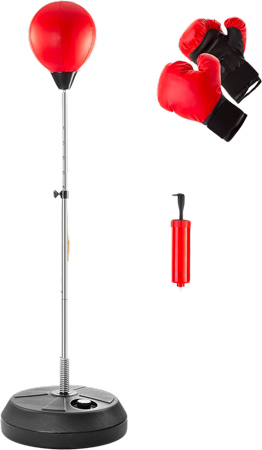 Christmas morning will pack a punch for the 12-year-old boy on your list when he unwraps this amazing punching bag set. Perfect for young enthusiasts eager to dip their toes into the world of boxing or just to release some energy, this set ensures safety and fun go hand in hand. Crafted to withstand those powerful jabs, the set features a durable punching bag and a pair of protective gloves.
The adjustable height of the stand allows it to grow with him, ensuring usability for years to come. Not only is it a fantastic outlet for physical activity, but it also aids in improving coordination and flexibility. Whether he's training for the big leagues or simply blowing off some steam after a long day, this set is sure to be a knockout gift.
14.
Thor-Inspired Water Bottle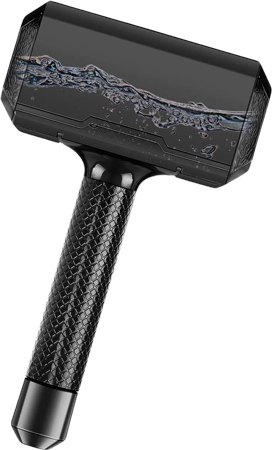 Surprise the 12-year-old boy on your Christmas list with a water bottle that stands out from the rest. Inspired by Thor's mighty Mjolnir, this unique water bottle is perfect for young fans of the Marvel universe.
With its leakproof design, he can confidently toss it in his backpack without worrying about leaks or spills. The sturdy handle ensures easy portability, making it a great companion for school, sports practices, or any outdoor adventure. Every time he takes a sip, he'll feel like his own mighty superhero.
15.
Video Content Creation Kit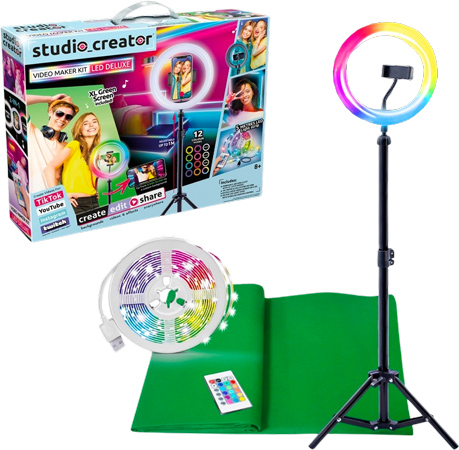 Give a Christmas gift that will inspire a new hobby. If you know a 12-year-old boy who is interested in learning the art of videography or wants to be an influencer when he gets older, this gift is the one he wants.
The set includes a high-quality LED ring light, ensuring his videos are well-lit. It comes with a tripod stand to keep shots steady and professional-looking. It even includes a green screen so he can learn the skill of chroma key, giving his background a fun look unique to him. By the time he turns 13, he'll have all the skills he needs to be the next TikTok star.
16.
Star Wars Vintage T-shirt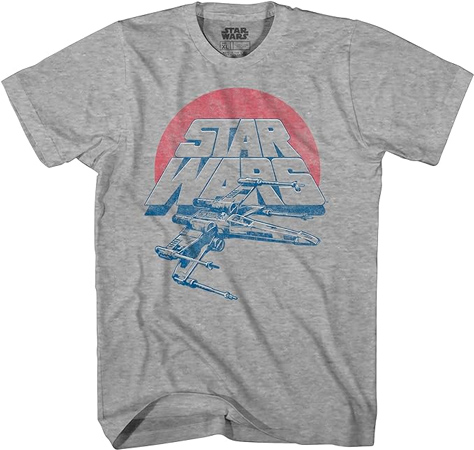 This Christmas, the 12-year-old Star Wars fan in your life will be thrilled with this officially licensed Star Wars T-shirt. The vintage-inspired design nods to the original episodes that came out in the 70's. Made from 100% cotton, this tee offers a soft and comfortable fit.
Whether he's headed out with friends or lounging at home, he'll sport this shirt with pride. Plus, it's machine-washable which is perfect for rough and tumble young boys. This gift is the perfect way for him to show off his fandom and stay comfortably stylish all year round.
Need more inspiration?