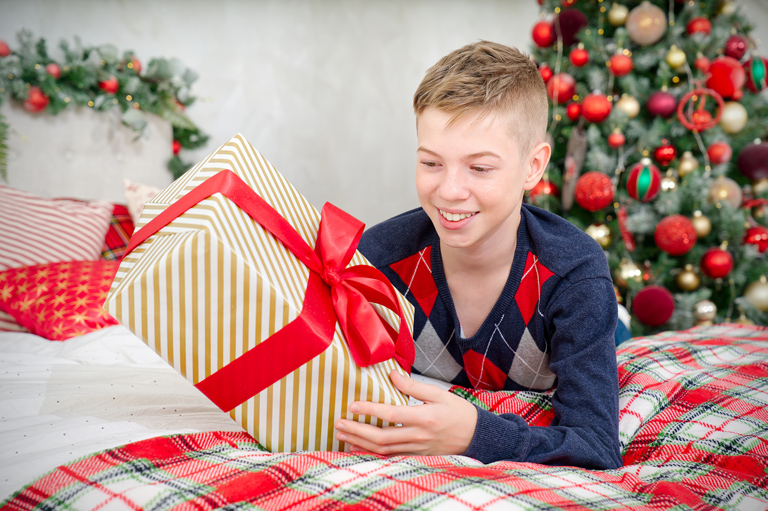 Christmas is coming! (Yay!) But that also means you've got to start pulling together your Christmas shopping. (Yikes!) Don't sweat it. Take a candy cane-flavored chill pill because we've got you covered. If you've got an 11-year-old boy on your list, you've found the only guide you need to make sure you pick the coolest, most awesome tween boy-approved gift.
Our handpicked selection of 17 exciting Christmas surprises for 11-year-old boys covers everything from the latest tech gadgets to exciting outdoor toys and innovative learning tools. Whether he's a sports enthusiast, a gaming pro, or has a knack for all things science, this list has something he'll love.
1.
Productivity Stream Deck Mini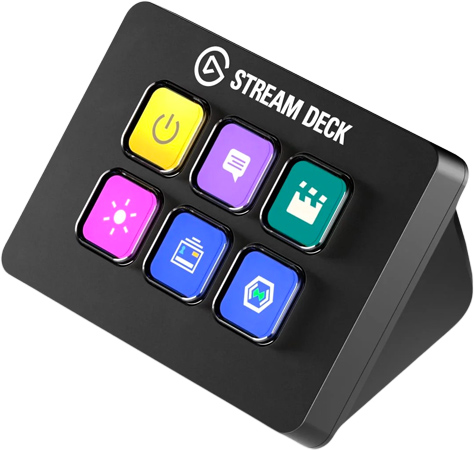 This Christmas, boost the tech game of an 11-year-old boy with Elgato's Stream Deck Mini. Tailored for a generation fluent in digital creativity, this powerful tool streamlines his computer tasks. In addition to being a useful tool for gaming and live streaming, it offers six customizable LCD keys to set up shortcuts, helping him speed through homework or navigate his favorite games with ease.
As he starts dabbling in school presentations or online conferences, the Stream Deck Mini becomes indispensable, letting him transition between slides or applications effortlessly. This gift promises not only fun but also a heightened sense of productivity for his tech-driven activities.
2.
Programmable Gaming Mouse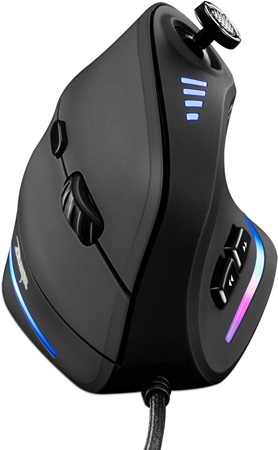 This Christmas, treat the 11-year-old boy in your life to an upgraded gaming experience with this sleek, ergonomic mouse. Specifically tailored for gamers, its unique vertical design ensures optimal comfort, even during the most intense battles. The adjustable DPI setting means he'll have pinpoint accuracy, while the customizable buttons allow him to set up shortcuts and commands for seamless gameplay.
The added RGB lighting will make his gaming station glow, giving him not just a functional tool but also a visual treat. Whether he's honing his skills in an action-packed game or working on a school project, this mouse promises precision and ease, ensuring he's always in control.
3.
RGB Laptop Cooling Pad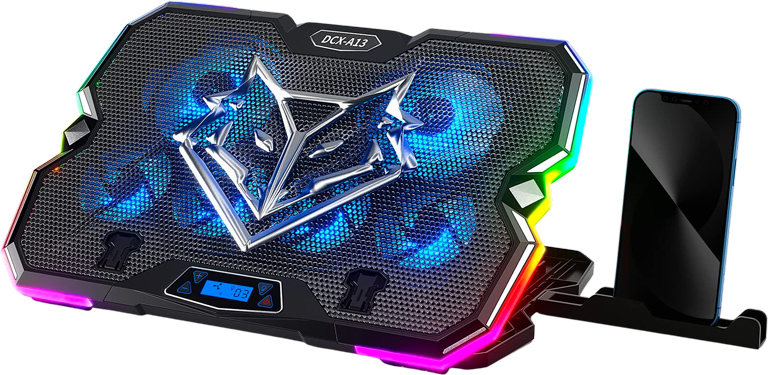 Christmas for the 11-year-old boy in your life gets a tech-style upgrade with this laptop cooling pad. Decked out with RGB lights, it adds excitement to his gaming or study sessions. He can easily choose from a spectrum of colors to match his mood and environment. Dual turbofans ensure his laptop stays cool, maintaining optimal performance for longer.
The cooling pad also features seven adjustable height levels for ergonomic comfort, so whether he's using it on a desk or on his lap while watching TV, he'll have the perfect viewing angle. The non-slip design ensures stability, even during intense gameplay. If he's the kind of boy who lives on his laptop, you won't regret getting him this gift.
4.
LED Light Gaming Desk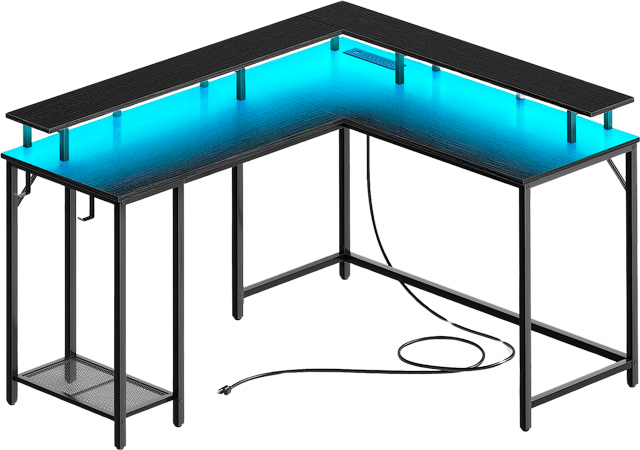 This Christmas, level up an 11-year-old boy's workspace with a state-of-the-art L-shaped gaming desk. Designed for passionate gamers and studious minds alike, this desk provides tons of space for all his tech and study essentials. When it's game time, the desk's built-in LED lighting comes to life, offering 20 static colors and 22 dynamic modes. He can customize the ambiance with 10-speed grades and multiple brightness levels, creating the perfect environment for each gaming session.
Beyond gaming, this desk becomes his academic hub. It's where he'll tackle homework, research school projects and get creative. This desk seamlessly combines function and tech-inspired style, making it an ideal Christmas gift for his room.
5.
Pokémon Go-Catch Wristband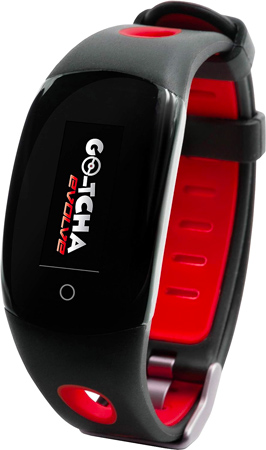 For the 11-year-old boy who obsesses about the world of Pokémon Go, this Christmas, consider the Go-tcha wristband as the perfect addition to his gaming arsenal. This sleek band is more than just a bit of tech wrist-bling. It automatically catches Pokémon and collects items from Pokéstops without him constantly having to check his smartphone.
Designed with a touch-sensitive screen, the wristband notifies him with vibrant LED animations and vibrations, keeping him updated on his in-game progress. Plus, its rechargeable battery ensures he can play uninterrupted for longer periods. With this awesome gift, he'll be catching more Pokémon than all his friends at school.
6.
Bluetooth Speaker Set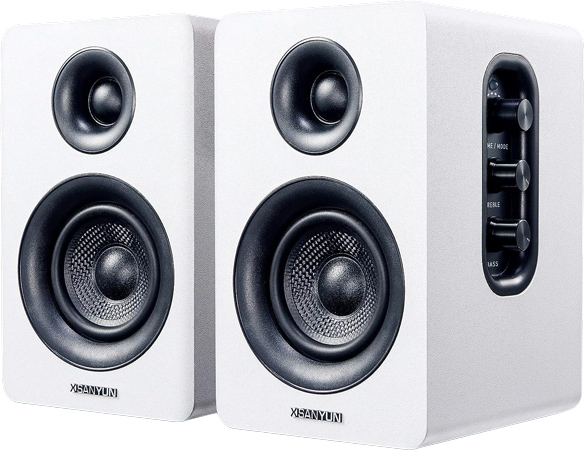 If you're Christmas shopping for an 11-year-old boy who loves crisp sound and clear beats, these Bluetooth speakers are the perfect gift. Delivering high-quality audio, they ensure every note of his favorite song or the exciting sound effects from his video games are heard in vivid detail.
The speakers seamlessly connect via Bluetooth, letting him stream music straight from his devices. Their modern and minimalist design doesn't just offer top-notch audio but also adds some sophisticated style to his room. Whether he's hosting a dance-off, gaming, or watching a movie marathon, these speakers are sure to drastically improve his audio experience.
7.
Blue Light Blocking Glasses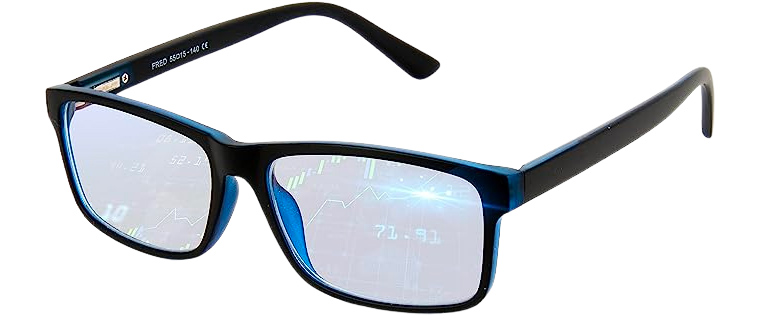 When searching for a practical yet stylish Christmas gift for an 11-year-old boy, these blue light-blocking glasses hit the mark. Ideal for the tech-savvy youngster, they filter out the harmful blue light emitted from screens, reducing eye strain during those extended gaming or study sessions.
Designed with a sleek black frame and clear lenses that have been treated with a blue light-blocking finish, they'll be stylish enough to wear all day long. Using these glasses can also improve sleep quality by minimizing screen-induced disruptions to his natural sleep cycle. This is a gift he'll appreciate if he spends most of his time on his phone, computer or gaming devices.
8.
Vibrant Leather Basketball Shoes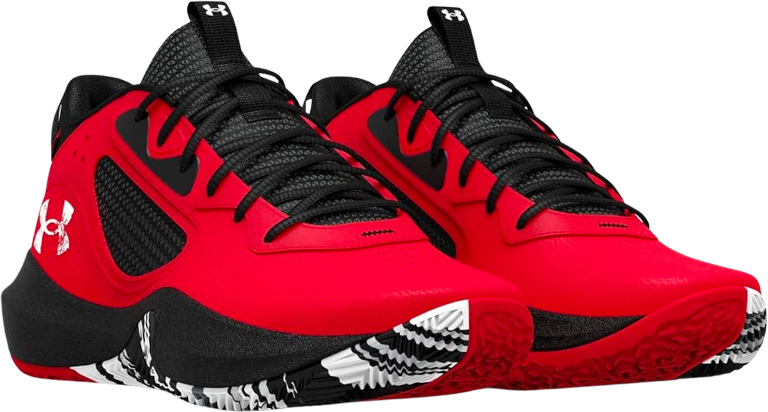 This Christmas, help the 11-year-old boy in your life step up his game on the court with these Under Armour basketball shoes. Known for their optimal blend of style and performance, they're designed to support swift movements and intense plays. The sporty design and vibrant red leather uppers ensure he stands out during games or casual hangouts.
These shoes are built for stability, with cushioning that provides comfort during those jump shots and sprints. The grip on the sole ensures he remains grounded, preventing slips and aiding in quick direction changes. Whether he's an aspiring basketball player or simply loves a sporty look, these kicks are sure to level up his style and game.
9.
Bike Speaker with Mic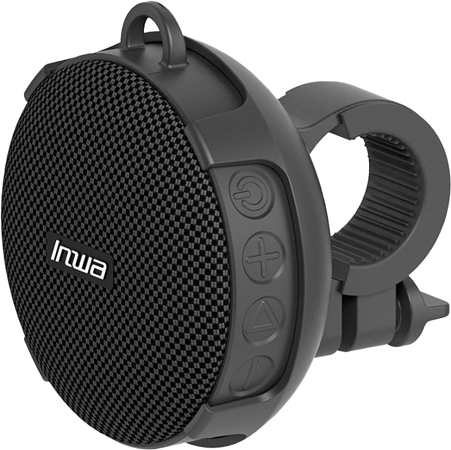 Gift the 11-year-old boy in your life the joy of music on the go this Christmas with this innovative Bluetooth speaker. Specifically designed to mount onto his bike, it ensures he has his favorite tracks accompanying him on every cycling adventure, turning simple rides into exciting jam sessions.
In addition to delivering crisp audio, this speaker features a built-in mic, allowing for hands-free phone calls so he can chat without interrupting his ride. Plus, with an impressive battery life of up to 12 hours, his cycling sessions can last even longer without needing a recharge. If you're shopping for a bike enthusiast, he's going to love having the accessory along for the ride.
10.
LED Bike Tier Lights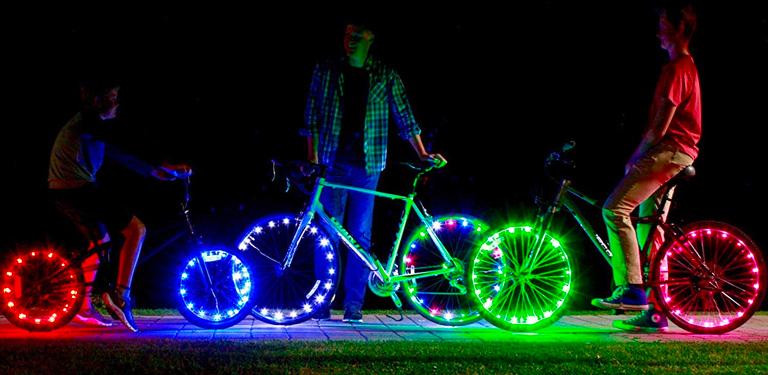 Make this Christmas special by surprising the 11-year-old boy in your life with these innovative wheel lights that will put a new spin on his bicycle rides. As he pedals, the lights generate vibrant patterns, making his bike stand out in the most impressive way. Easy to install, he'll be eager to show off the dazzling display to friends and family around the neighborhood.
Boasting a remarkable 40-hour battery life, he can enjoy numerous adventures before a battery replacement is needed. The lights are available in a range of vivid colors, allowing him to pick his favorite or match his bike. These lights not only add excitement to his rides but also enhance safety by increasing visibility during evening or early morning cycles.
11.
Protective Youth Sport Pads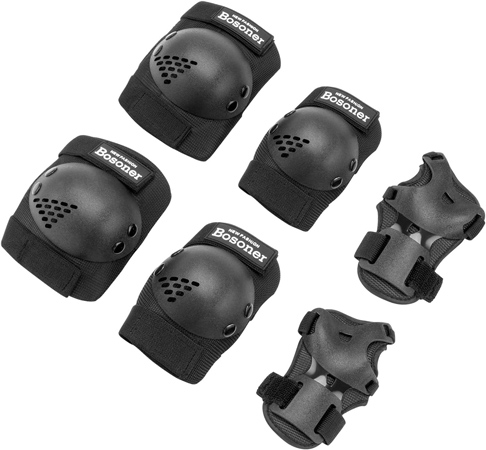 For the adventurous 11-year-old boy who's into skating, cycling, or any sport on wheels, these protective pads are the perfect Christmas gift to ensure he stays safe while having fun. Designed to absorb impacts and shield his knees, elbows and wrists from injuries, these pads are essential gear for high-speed adventures and stunts.
The pads are adjustable, ensuring a snug fit that won't shift during intense activity. Plus, the breathable fabric ensures he stays comfortable, even during prolonged wear. The stylish design, combined with top-notch protection, will not only boost his confidence but also give parents peace of mind.
12.
Portable Soccer Goal Net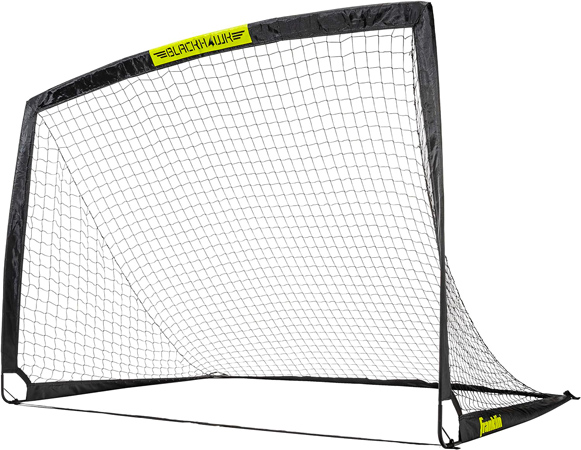 For the soccer-loving 11-year-old boy in your life, this portable soccer goal is the Christmas gift that promises endless fun. It's the perfect size to transform any backyard or park into his very own soccer pitch. Quick to set up and easy to take down, it ensures he can get a game going wherever and whenever the mood strikes.
The durable netting and sturdy frame mean it's built to withstand the most powerful shots, while still being lightweight enough for easy transport. And when the game's over, it conveniently folds up for compact storage. Whether he's practicing his shooting skills or playing a friendly match with friends, this gift ensures he plays like a pro.
13.
Mounted Baseball Cap Organizer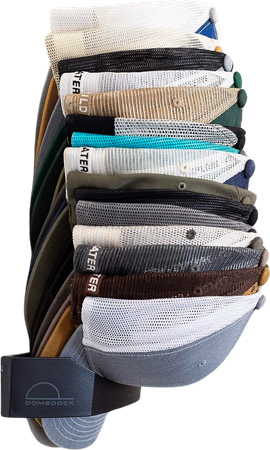 Add some organization to the room of an 11-year-old boy this Christmas with this wall-mounted hat storage system. Designed specifically to showcase and protect his favorite caps, it's a stylish and functional addition to his space. Its unique dome-shaped design holds each hat's shape, ensuring they don't get crushed or lose their form.
Easy to mount on any flat surface, this system can accommodate up to 15 hats, making it perfect whether he's a collector or just the kind of kid with a hat for every occasion. The installation process is simple, and once up, it becomes both a decorative and practical piece of decor in his sports-themed room.
14.
Duvet and Pillow Case Set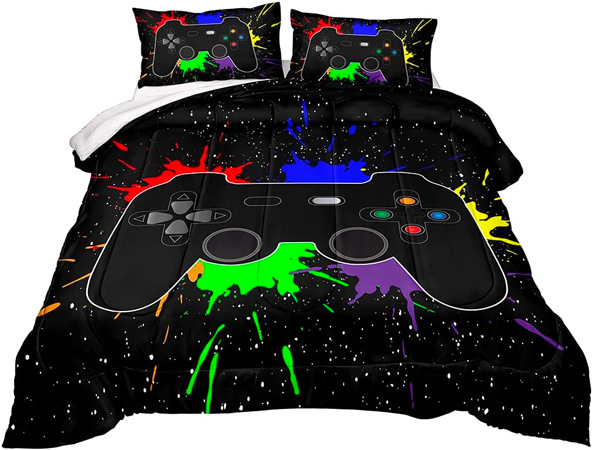 This Christmas, gift the 11-year-old boy in your life a comforter set that reflects his gaming enthusiasm. The vibrant design features a prominent video game controller set against a black backdrop and accented with bright color splashes. Made from soft microfiber material, this comforter ensures he'll have a cozy night's sleep every time he crawls into bed.
The down alternative filling provides both warmth and breathability. When it's time for a refresh, the easy-to-maintain fabric is machine washable. This comforter and matching pillowcases not only offer restful nights but also serve as a standout centerpiece in his room, showing off his personal interests and style.
15.
Official Licensed Stormtrooper Bookends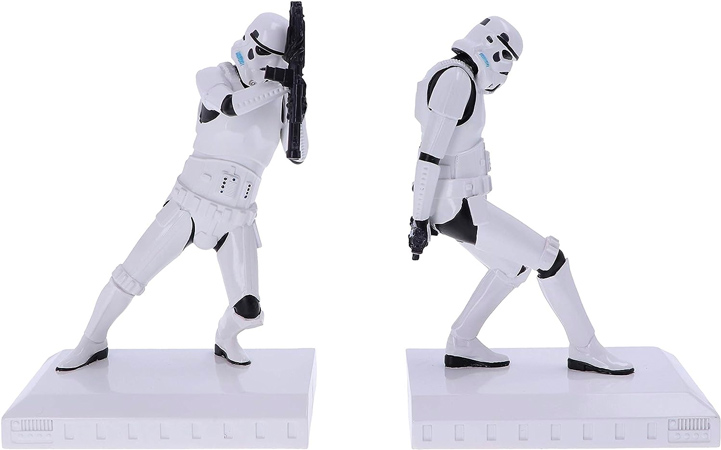 This Christmas, the 11-year-old Star Wars aficionado in your life will be over the moon with these officially licensed Stormtrooper bookends. Carefully crafted with impressive attention to detail, the iconic white armor and unmistakable helmet design are brought to life in this stunning collectible set.
Ensuring his favorite reads and Star Wars novels are securely held in place, these bookends do more than just organize, they celebrate a beloved saga that spans generations. Each time he reaches for a book, he'll be greeted by these guardians of the Galactic Empire. Whether he's an avid reader or a diehard Star Wars collector, these Stormtrooper bookends are sure to be a cherished addition to his collection.
16.
Stylish Waterproof Safety Backpack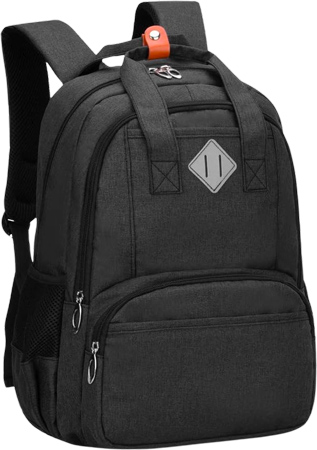 For the active 11-year-old boy who's always on the move, this Christmas, consider giving him a backpack that keeps pace with his fast-paced lifestyle. Designed with multiple large pockets, this backpack offers more than enough space for all his school essentials and gadgets. It even features a dedicated spot for a water bottle.
Enhanced with reflective details, the backpack ensures added safety during evening hours, making him more visible when the sun goes down. The waterproof material protects his belongings from unexpected rain or accidental spills, ensuring his essentials stay dry and undamaged. Ergonomically designed, the padded shoulder straps provide comfort during long commutes or walks to school. This is a great-looking backpack and an essential bit of gear for his daily life.
17.
Viral Brain Teaser Game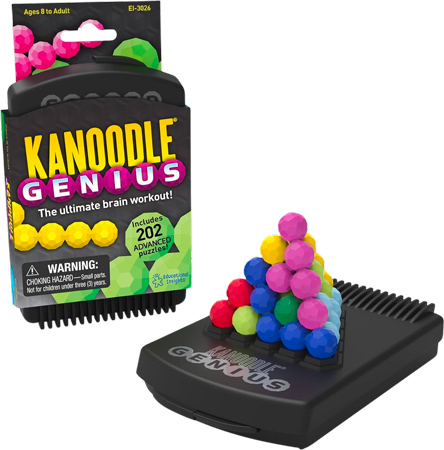 This Christmas, surprise the 11-year-old boy in your life with a game that has taken the internet by storm. After going viral on TikTok and with over 4 million sold, this is more than just a game, it's a sensation! This 2D and 3D brain teaser puzzle game comes with 12 puzzle pieces that can be arranged in countless configurations.
The set includes a whopping 200 puzzle challenges to test his cognitive skills and with the 48-page illustrated puzzle book, he'll have hours of problem-solving entertainment. Whether he's at home or on the road, the included carry case ensures that the fun travels with him. This is a gift of logic and creativity, all wrapped up in this one viral game.
Need more inspiration?