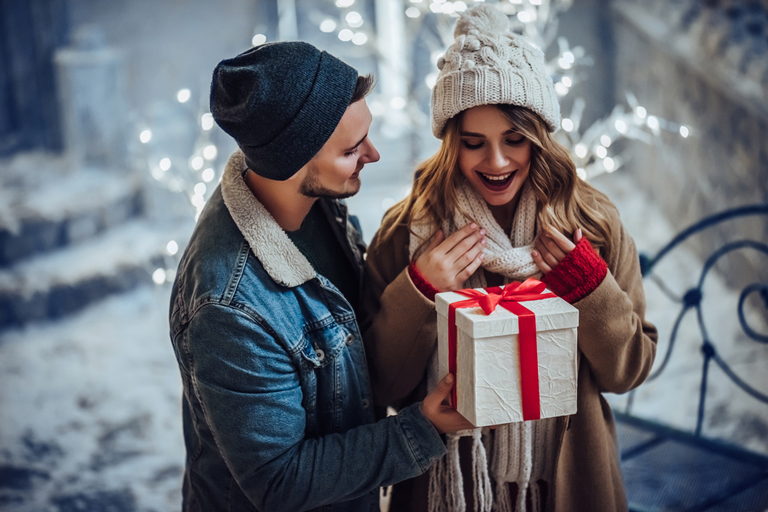 Christmas is on the horizon which means it's that time of the year you start racking your brain to figure out what you're going to get for your girlfriend. You want to get her something that'll leave her speechless when she unwraps her gift but how are you going to top what you got her last year?
Worry not, we've already done the hard work of searching and vetting top-quality gift ideas that are going to make you the Christmas hero. Pick any idea from this list of 28 perfect Christmas gifts for your girlfriend and call your Christmas shopping done and dusted. Your life just got easier.
1.
Crystal Drop Earrings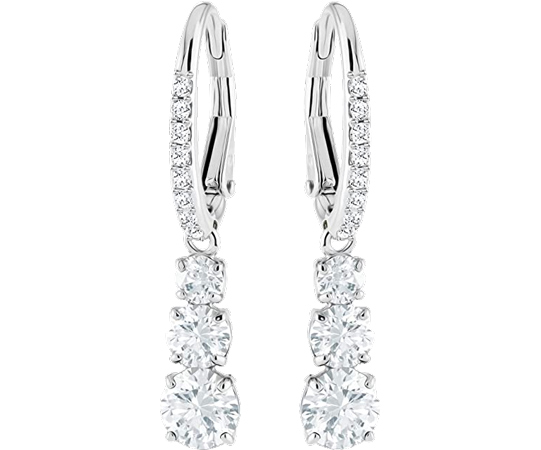 This exquisite pair of crystal earrings is going to have your girlfriend giddy with excitement when she unwraps them on Christmas morning. The drop of the earrings is made with a trio of clear crystals and offset with a line of pave crystals on the hinged closure. They would look beautiful on a fancy evening out but would blend seamlessly with a business casual outfit for the office. If you're looking for a gift that's going to leave a lasting impression, this is the one you're looking for.
2.
Gold Crystal Watch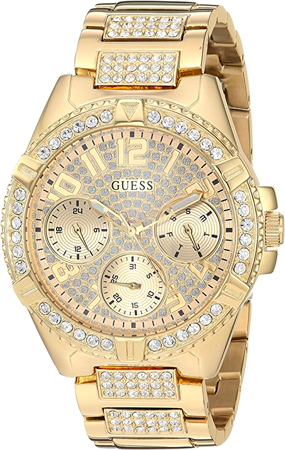 If high-end timepieces are something your girlfriend is into, this designer watch by Guess is one she'll be happy to add to her collection. While the polished gold body and classic link bracelet make this the perfect everyday watch, the oversized face and plethora of crystal clusters make it an eye-catcher that would look just as good for a night on the town.
3.
Designer Charm Bracelet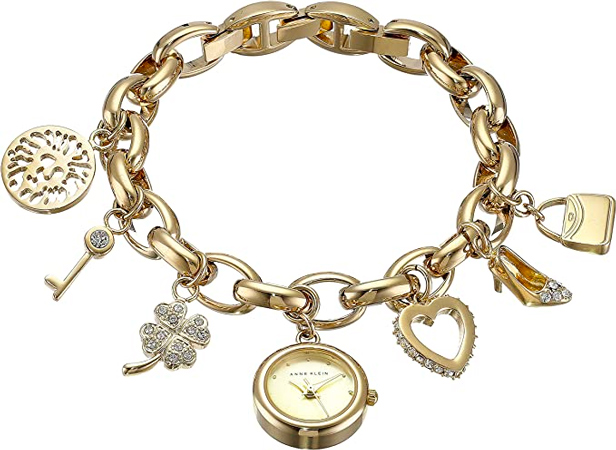 Give your girlfriend some serious wrist bling this Christmas with this beautiful charm bracelet by Anne Klein. There is so much cuteness going on with all the crystal-adorned pendants that are attached to the bracelet. The chunky chainlink gives it a modern feel while all the pendants whisper towards a vintage feel. Especially adorable is the tiny, working watch pendant that comes on it. It's like a bracelet and watch in one present.
4.
Fashionable Designer Sunglasses

If your girlfriend has style and loves to let the world know it, these sunglasses by Rayban are both on trend and timeless. The classic aviator style is given a modern update with the violet mirrored lenses. They're not just a stylish accessory though, the polarized lenses will protect her eyes from the damaging UV rays of the sun. Your girlfriend is going to feel ultra-confident sporting these cool sunnies.
5.
Leather Phone Wallet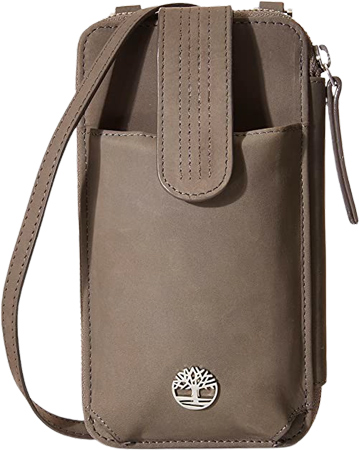 This leather phone wallet would make a great Christmas gift idea if your girlfriend likes to forgo carrying everything and the kitchen sink with her when she leaves the house. Sometimes you just don't want to carry a huge bag with you. This crossbody bag has enough room for all of her essentials and has been specifically designed to accommodate even the largest of smartphones.
It's made of high-quality, imported leather and is made using RFID technology to protect all of her sensitive information inside. The shoulder strap can even be removed so she can use it as a clutch or a wallet she can toss in her larger bag for the days she doesn't want to be so minimalist.
6.
Fold-over Leather Clutch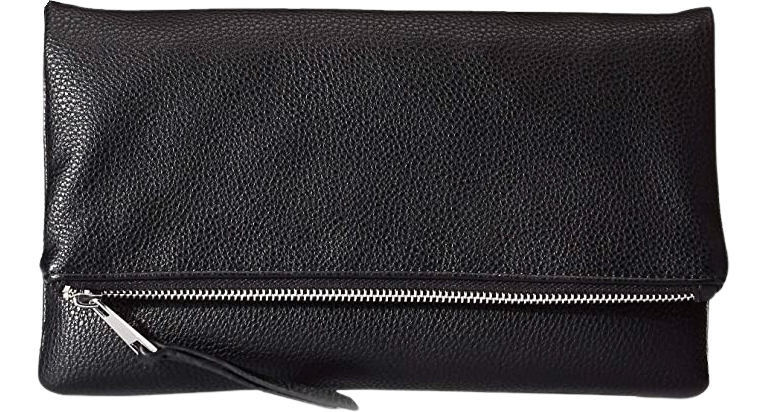 This fold-over clutch is so classic, so on trend, so stylish and so a gift your girlfriend is going to love. It doesn't matter what your girlfriend's style is, this clutch will elevate her look. The black pebbled vegan leather is contrasted by the polished silver zipper. The inside provides plenty of space to hold her wallet, makeup essentials, phone and whatever other small necessities she needs. This gift will be one she will have for years. It will never go out of style.
7.
Phone Handle Wallet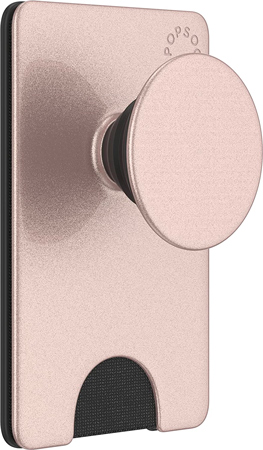 Help your girlfriend level up her Instagram with this stick-on phone holder by PopSocket. The handle sticks onto the back of her phone and allows for safer and more comfortable one-handed carrying and selfie action. Bonus feature, this specific model doubles as a wallet that can hold credit cards, ID cards or business cards. The handle can also be removed for the times she just wants to use it as a wallet. A useful and Insta-worthy gift that she'll use every day.
8.
Leather Laptop Tote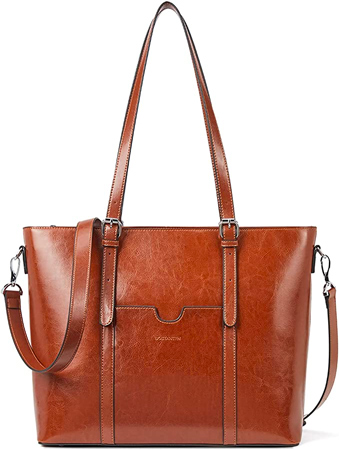 If your girlfriend appreciates understated sophistication in her fashion accessories, this laptop tote is going to be exactly what she is looking for. The bag is made out of Italian waxed leather that is not only durable enough for everyday office use but will look even better the more the leather is broken in. It will hold up to a 15-inch laptop with plenty of room left over for all of her other on-the-go office gear. It comes in a ton of fun colors but if classic is what she loves, the saddle brown one is to die for. She'll be turning heads at the office with this great gift.
9.
Rose Gold Pen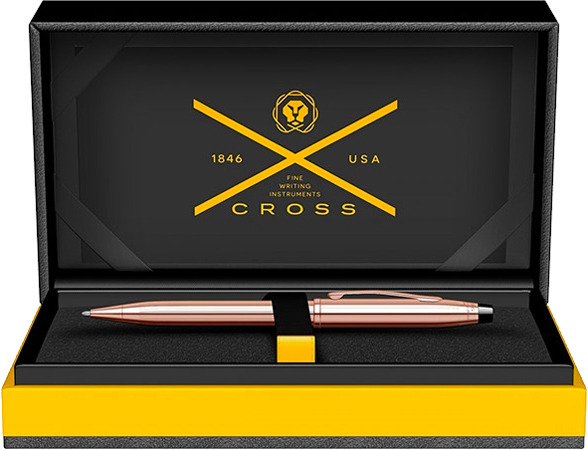 This Christmas give your Girlfriend her new favorite pen. Pens don't get much more high-end than this ballpoint pen by Cross. It not only provides a superior writing experience due to the specially formulated ink that is guaranteed to glide over the paper but it's also plated in genuine 14-carat rose gold. That's luxury! Whether it's a pen she'll use at the office or one she'll always keep in her purse, this is a gift that she'll have forever.
10.
Fun Patterned Folio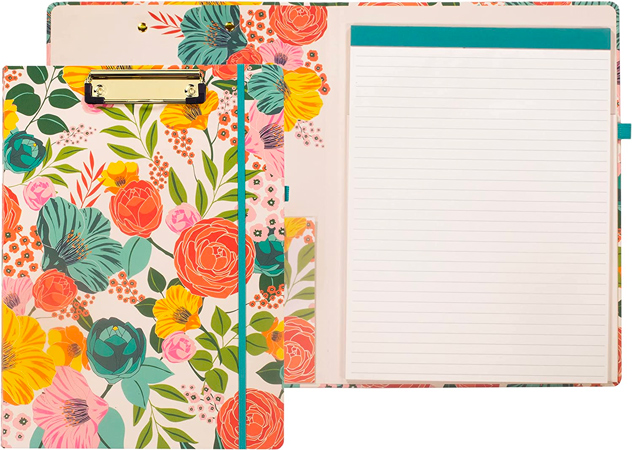 This adorable Christmas gift idea is perfect for your girlfriend if she loves punching up her office supplies with wild patterns that show off her fun personality. Whether she works in an office, works from home or just wants a single place to collect all of her task lists, this multifunction folio will be up for any task.
The outside features a full-sized clipboard while the inside comes with a coordinating and refillable notepad. There's even an interior pocket for loose papers and a pen loop. Everything she needs to jot down her thoughts is all in one place. Give her a useful piece of office kit that's as vibrant as she is with this gift idea.
11.
Cute Garden Shoes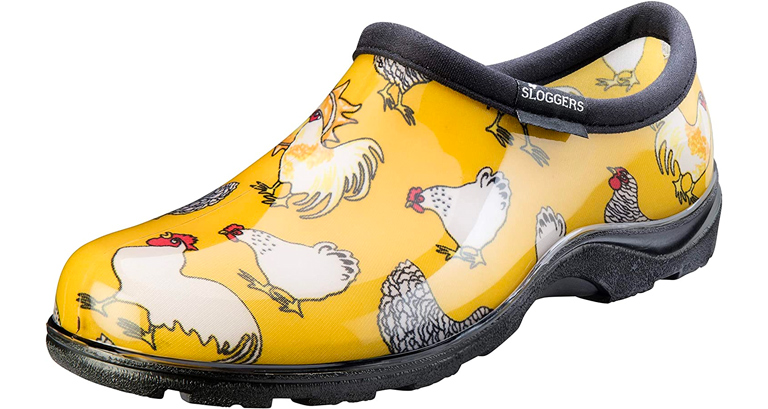 If gardening is your girlfriend's thing, she absolutely needs these garden shoes for Christmas. They're not just super cute with all the quirky patterns they come in, they are also made with a heavy-duty tread that is perfect for trekking through slippery mud. The slip-on design makes them easy to get on and off when they're muddy and the cushioned sole makes them extremely comfortable for a full day of wear in the garden.
12.
Flamingo Yoga Figurines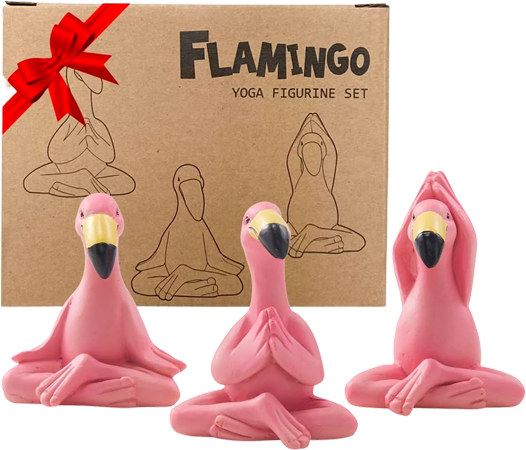 Put a smile on your girlfriend's face this Christmas morning with these funny yoga-posing flamingos. They come in a set of three, each in a different pose, and are made of water and sun-resistant material so they are suitable for both indoor and outdoor use. Your girlfriend can either put them on a shelf in her home or use them to decorate her garden to let all the neighbors know that she's a yoga-loving woman with a great sense of style… and humor. This gift will be a hit with both your girlfriend and the neighbors.
13.
Personal Tool Box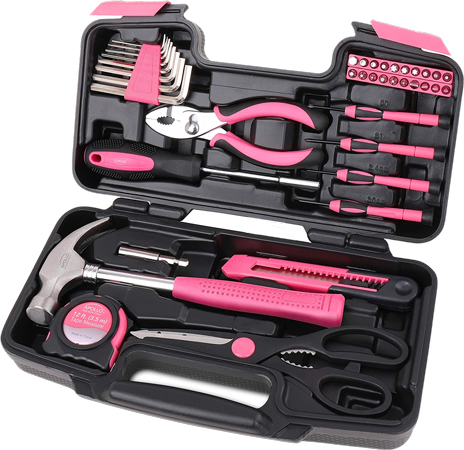 Does your girlfriend know how to get stuff done around the house or love to DIY? This Christmas you can surprise her with her own tool set. This 39-piece set, including a carrying case, has all the basics she needs to get to work on whatever project she has in mind. While the black and pink design is trendy for women-themed products, this is a set made for the serious handy-woman. Looking cute is just a bonus.
14.
Colorful Kitchen Utensils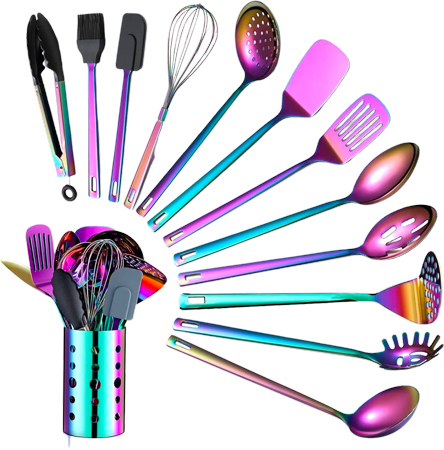 These kitchen utensils are as useful as they are attractive. If your girlfriend enjoys her time in the kitchen, everything she needs to whip up her best recipes is included in this massive set. It comes with 13 pieces, including the matching utensil holder that will look amazing left out on her counter to display this rainbow-colored set. All the pieces are dishwasher safe and made of durable stainless steel that will hold up to daily use. Your girlfriend won't be able to wait to get these into her kitchen when she opens this gift on Christmas morning.
15.
Glam Pillow Covers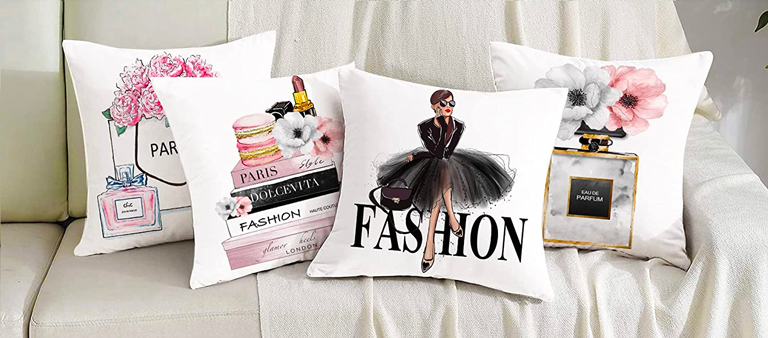 Is your girlfriend a glam gal that loves to decorate? These accent pillow covers would be a welcomed Christmas gift for her living room, bedroom or beauty room. The set comes with four machine washable pillow covers, each with a different fashion-inspired design. The black and white color palette with minimal pink and gold accents makes them neutral enough to look great in any room that needs a touch of femininity.
16.
Formal Dinner Setting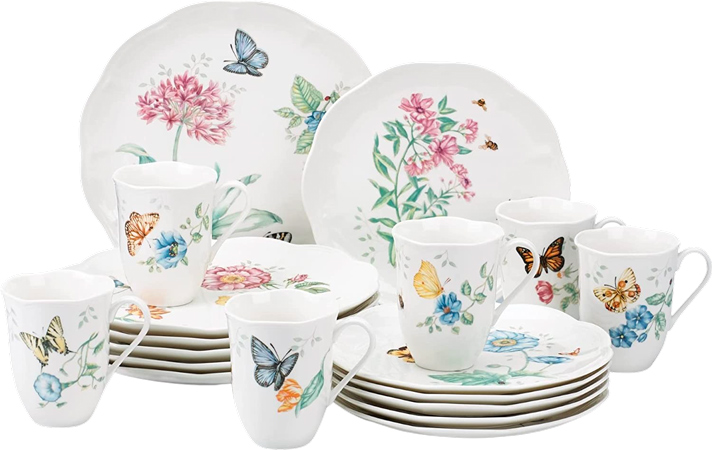 This dinner set by Lenox is a winning Christmas gift idea if your girlfriend likes to entertain or have dinner parties. The sweet floral and butterfly design looks like it's begging to be part of her next tea party or fancy brunch. The set comes with 18 pieces, enough for a complete setting for 6 people. All the pieces are dishwasher and microwave safe. This is the type of dinner set that she'll pass down one day and she'll always remember the Christmas that you gave it to her.
17.
Natural Muslin Bedspread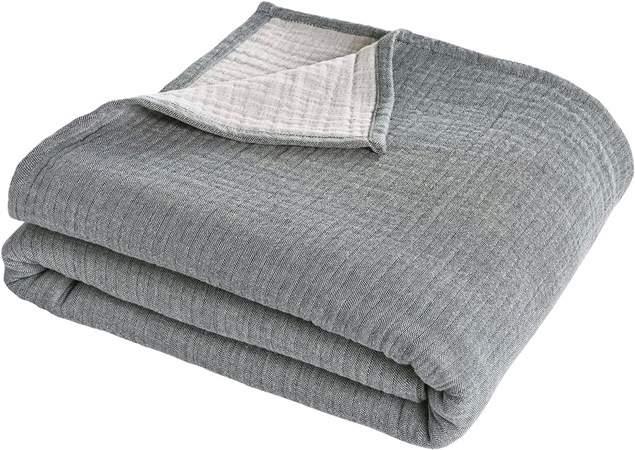 Give your girlfriend this luxurious bedspread for Christmas and she'll be thanking you every time she crawls into bed. It's made of pure cotton muslin so it's not only soft on the skin and machine washable, it also provides warmth while still being highly breathable.
It comes in multiple size options to fit whichever size bed she has, or you can opt for the throw size for the perfect blanket that you can both snuggle under while you enjoy your Christmas evening hot chocolate. The perfect way to wind down your Christmas together.
18.
Tall Vase Trio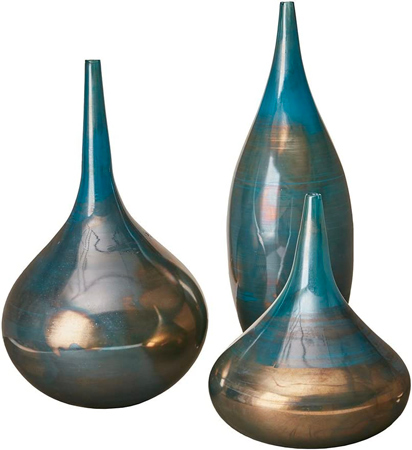 If your girlfriend has an eye for home decor, this set of modern vases is going to be a Christmas gift she'll appreciate. The set comes with three different-sized vases, all painted in an abstract array of earth tones and accented in brushed gold. They would look high-end styled empty but are also watertight so would look just as beautiful with flowers or holding a few branches.
These handmade vases would add a pop of refined style to a bookshelf or would make an impact if used on the center of her dining room table. If home decor is her thing, she's going to love this set.
19.
Faux Succulent Set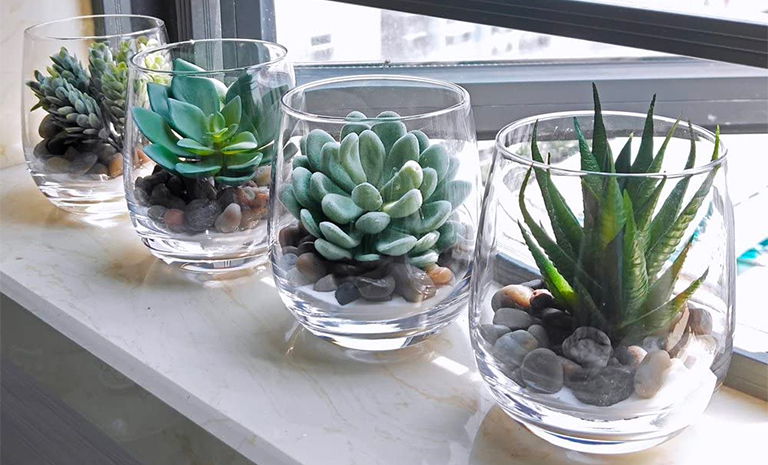 Give your girlfriend a way to keep some greenery in the house even after the Christmas tree comes down with this set of faux succulents. The set comes with four different realistic succulents that are potted in transparent glass vessels.
They would look great sitting on a windowsill in a kitchen or bathroom or could be scattered on a shelf that wouldn't work for real plants. If your girlfriend likes having nature in the house but doesn't want the hassle of the upkeep, this gift is the ideal way to enjoy a bit of nature that will last forever.
20.
Macrame Hanging Planters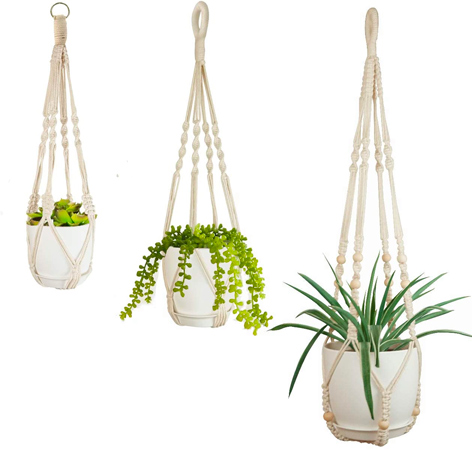 This Christmas you can give your girlfriend a way to hang her favorite plants with this set of boho-inspired hanging planters. The set comes with three plant pots, three plant saucers for watering and three macrame hangers in various lengths. The hangers are handmade using only eco-friendly cotton so they're not only a beautiful way for her to enjoy her plants, they're also environmentally conscious. Your girlfriend will love this boho-chic Christmas gift.
21.
Vanity Tray Set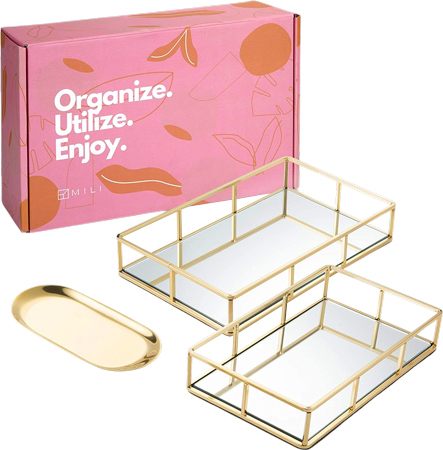 If your girlfriend has a vanity or bathroom counter that usually looks chaotic with makeup, perfumes, jewelry or other knickknacks, this Christmas present idea is going to get her organized while adding style to her space.
The set of trays, which includes three different sizes, will create a beautiful vignette out of whatever she puts on them. The two larger trays with mirrored bottoms could be used to create an elegant display of bottles or a cluster of candles while the smaller tray is perfect to use as a trinket tray for jewelry. However she uses them, these versatile trays would be a Christmas gift she'll be glad to add to her already stylish home.
22.
Ultimate Eyeshadow Pallet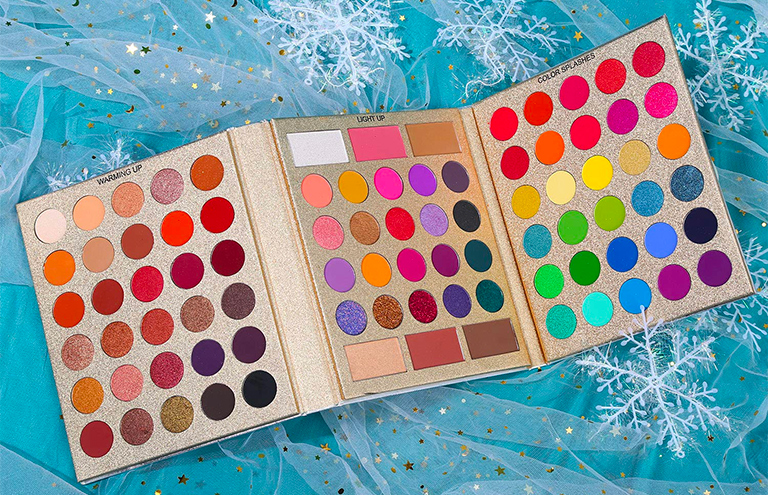 Give your makeup-loving girlfriend this eyeshadow pallet for Christmas and enjoy her excitement as she pours over the massive color options it contains. This pallet is huge! It has 86 highly pigmented shadow colors. From nudes and neutrals to vibrant and glittery, it's all here. It even includes a 15-piece brush set so she'll have everything she needs to try out that new makeup tutorial she saw on YouTube. Bonus points if you let her practice her new skills on you. Come on, be a sport.
23.
Daylight Makeup Mirror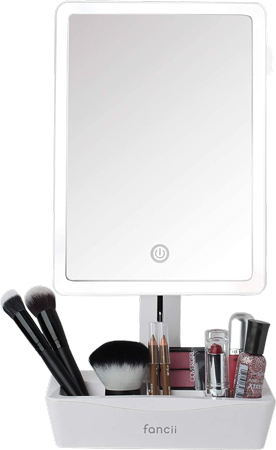 Your girlfriend's makeup will always look on point after you give her this Christmas present. This LED vanity mirror projects light that mimics daylight so she'll know exactly how her makeup is going to look when she leaves the house. The mirror is also a touchscreen that allows her to adjust the light setting from daytime to nighttime lighting. The bottom of the mirror holds all the makeup essentials she'll be using and for detailed work, the mirror also includes a pull-out magnifying mirror. It's a gift she'll be thankful for every day.
24.
Electric Facial Cleanser
This high-tech facial cleanser will give your girlfriend a deep cleanse like she's never before had from home. Unlike standard electric cleansers, this one provides over 7000 circular vibrations per minute to cleanse deep into pores. Making sure her pores stay clean prevents the formation of blemishes, blackheads, fine lines and also encourages firmer skin. This Christmas gift is perfect for any woman who appreciates taking care of herself so she can stay looking as young as she does.
25.
Sweet Body Scrub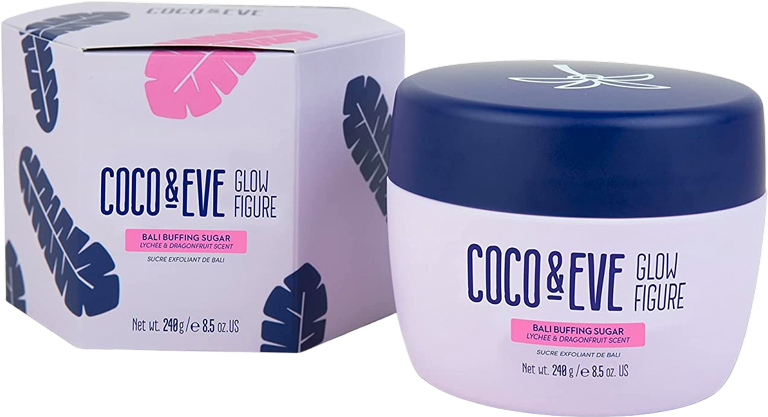 Your girlfriend's skin will feel amazing with this gift idea. Not only does this body scrub tone, sculpt and soften her skin, but it also smells incredible. It's made with the sweet natural fragrances of lychee and dragon fruit. Every time she takes a shower she'll feel like she's on a tropical vacation. Pop this in her stocking or part of a bath gift set and she'll fall in love with it.
26.
Laser Hair Remover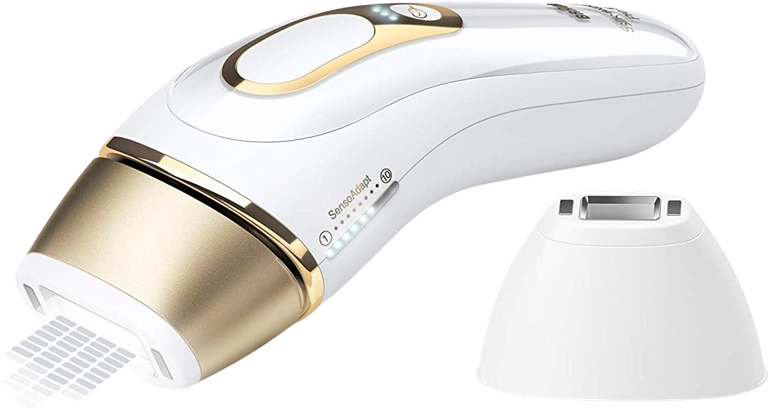 Give your girlfriend a break from constant shaving with this splurge gift. This FDA-approved laser hair remover is proven to permanently reduce, or even completely stop, hair growth. It's so effective it was voted the top IPL (Intense Pulsed Light) by Elle Magazine. This is the gift of putting more time back into her morning routine. No more razors, just effortlessly beautiful and smooth skin.
27.
Instructional Yoga Mat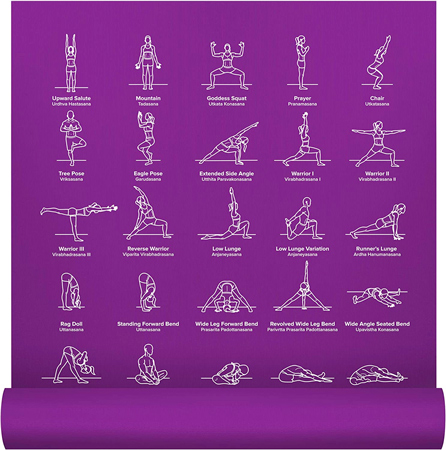 This Christmas gift idea is great if your girlfriend is into yoga, or wants to be. This unique mat is printed with 70 different yoga poses on it. For a beginner, it's like an instruction manual while she's learning but even for a pro, it's just a really cool design on a yoga mat. It comes in a ton of colors, is made of extra thick foam, it's moisture wicking and is made to be nonslip so she can bend every which way knowing she'll be safe. It'll definitely be the coolest mat in the class.
28.
Heated Back Massager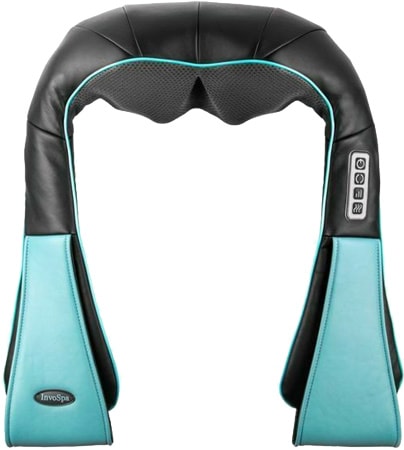 Help your girlfriend relax after a hectic Christmas day with this self-pampering gift idea. This Shiatsu massager will relieve tension in her neck, back and shoulders with the eight massage roller balls that can be set to three relaxing speeds. It also has an optional heat feature and an auto-reverse function to better distribute the effects of the massage. It's a relaxing massage anytime she wants it. With this gift, she can stop asking you for a massage all the time. Win-win!
Need more inspiration?