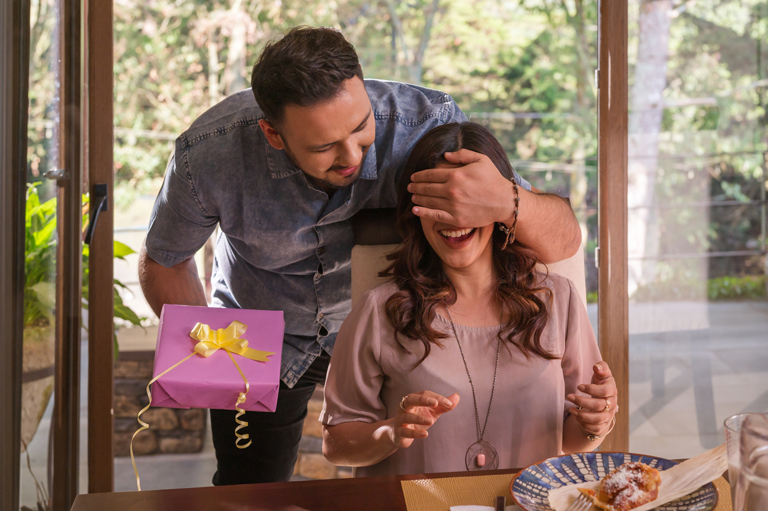 The best day of the year is coming up! Well, the best day for your girlfriend, but with all the stress of birthday gift shopping it may not be your favorite day. Your girlfriend has sophisticated tastes and you don't know if what you get her she'll love, hate or already have two of. Choosing the right gift can feel like navigating a minefield blindfolded!
Well, don't take another step until you read this list of 18 birthday gifts your girlfriend will love. Choosing any one of the gifts on this expertly curated list will have her exploding with joy and appreciation for how well you really know her. Relax, you just made your way out of the minefield and safely back into the arms of the gal you love.
1.
Unique Crystal Necklace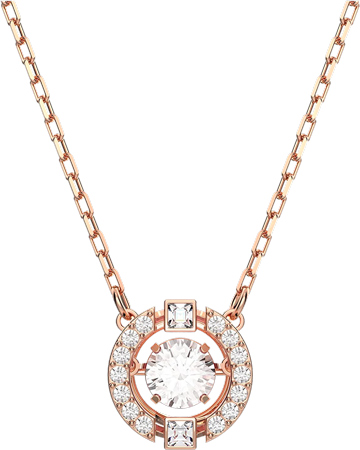 Shower your girlfriend in extravagance for her birthday with this Swarovski Sparkling Dance necklace. This opulent piece of bling boasts a brilliant-cut crystal suspended inside a mesmerizing white pavé cage, forming a delicate and timeless circle design.
Plated with a stunning rose gold finish, this necklace is eye-catching and unique. It will definitely elevate the elegance of any outfit she wears, day or night. This necklace would be a memorable gift that your girlfriend can always wear as a reminder of how much you love her.
2.
Designer Diamond Watch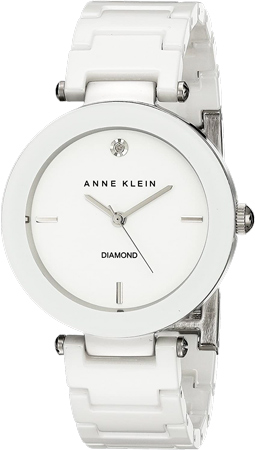 If your girlfriend loves to wear fashion pieces that stand out, this birthday gift is going to leave her beyond words. This watch by Anne Klein is pure style and sophistication that is expressed through simplicity. The 33-millimeter watch face is completely white except for the minimal hour markers, watch hands and the single genuine diamond that is set at the 12-hour mark.
The white band gives this watch a sporty look that is still classy enough to wear to the office or for a nice evening out. The watch does come in other color combinations but if your girlfriend likes something extra special, she won't be disappointed if you choose this all-white option.
3.
Jewelry Hanging Tree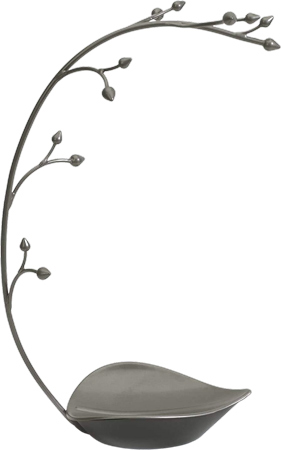 If your girlfriend loves to add to her jewelry collection but tends to just toss it on her dresser when she takes it off, this birthday present is going to be one she'll really appreciate. Made by Umbra, a well-respected name in modern and innovative design, this jewelry tree is the ideal way to keep all of her jewelry organized, safe, and within easy reach.
Featuring a single large branch with multiple leaves that act as hooks, this jewelry stand provides plenty of space to store and display necklaces, bracelets, earrings, and other accessories. The stylish and modern design adds a touch of sophistication to any room, making it a wonderful addition to your girlfriend's dresser decor.
4.
Ultrasonic Jewelry Cleaner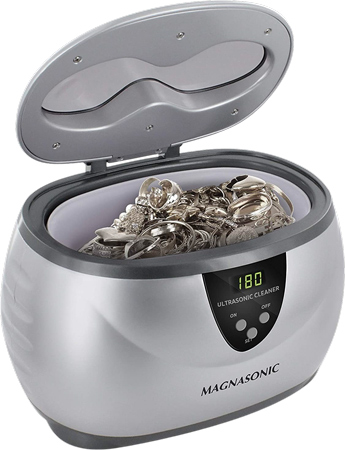 This birthday present is going to keep all of your girlfriend's jewelry looking like she just got back from a professional cleaning at the jewelry store. With the Magnasonic jewelry cleaner, she'll get all the sparkle without having to leave her house or having to buy expensive and potentially toxic jewelry cleaners.
The ultrasonic feature will quickly and effectively remove dirt, grime, and other buildups on jewelry pieces, restoring their shine and luster. All she needs to do is add tap water and the machine does all the rest. Not only is it perfect for jewelry, but it can also be used to clean other items such as sunglasses, reading glasses, keychains, and coins.
5.
Designer Fashion Sunglasses

For the fashion-forward girlfriend, these cat eye sunglasses by Ray-Ban are a fantastic choice for a birthday present and one she will be proud to flaunt the next time the sun is out. Featuring a stylish and timeless design, these sunglasses will add a touch of glamour and vintage flair to her look.
The non-polarized lenses are made with high-quality materials to ensure excellent optical clarity and full protection from harmful UV rays. The frames are crafted from durable and lightweight nylon material, making them comfortable to wear for extended periods, whether it's for a day at the beach or a casual brunch with friends.
6.
Spa Pamper Basket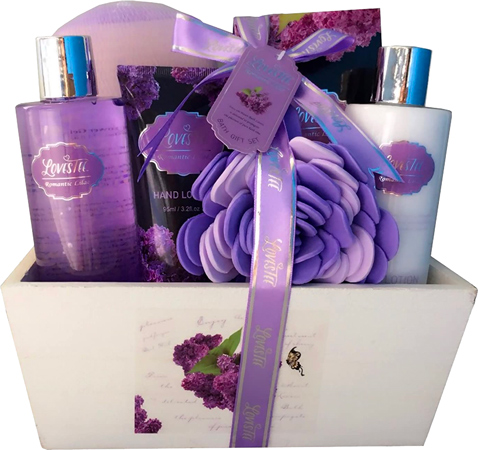 Your girlfriend works hard and she deserves a spa treatment. Though instead of getting her a gift card to an expensive spa that will only be a one-time event, give her this pamper basket for her birthday so she can relax anytime she wants.
This luxurious set includes everything she needs to indulge in a little TLC at home, from bath salts and shower gel to body lotion and hand cream. The subtle yet refreshing lavender fragrance will instantly help her relax and unwind, all while providing a deep moisturizing treatment. Your girlfriend definitely deserves a gift like this on her birthday.
7.
Glass File Set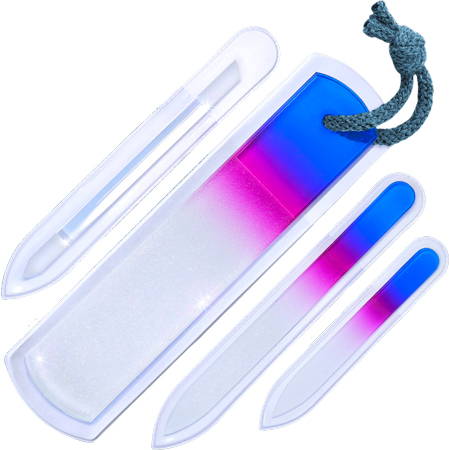 This set of glass nail files is the perfect gift for your girlfriend's birthday. Not only are they beautiful with their unique colors and designs, but they're also functional and long-lasting. Made with genuine Czech glass, these files are durable, providing a smooth and gentle filing experience every single time.
Glass files are non-porous, making them more hygienic and easy to clean than disposable files. They can be washed with soap and water, ensuring that they remain safe and healthy to use. They will also last a lifetime if properly taken care of so she won't have to worry about replacing them. These are the perfect files to keep in her purse for on-the-go nail emergencies.
8.
Moisturizing Hand Cream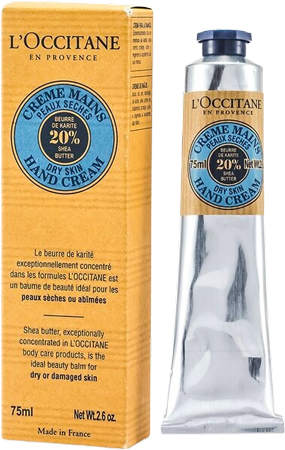 Treat your girlfriend to the luxurious experience of L'Occitane's Shea Butter Hand Cream. With the delicate scent and nourishing properties that will leave her hands feeling soft and silky smooth, this hand cream is an ideal gift for her birthday that she will love.
Infused with shea butter, this cream offers deep hydration to keep her hands looking and feeling their best. This high-end cream is also fast-absorbing, making it perfect for daily use at the office, home or anywhere else she wants to quickly give her hands a well-deserved deep moisture treatment that will last all day.
9.
Beauty Facial Sticks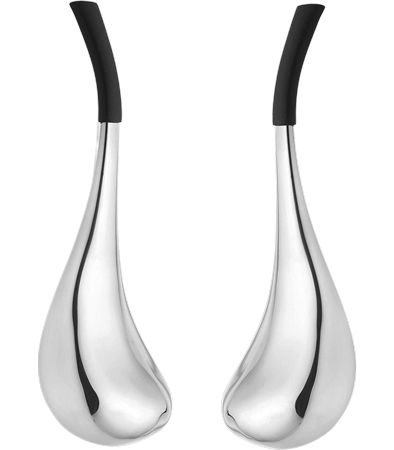 Here's a birthday gift your girlfriend will be excited to add to her beauty routine. These facial sticks by Floraison are made from stainless steel that can be placed in the refrigerator or freezer and then applied to her under-eye area to offer relief from eyestrain. Ladies know this trick, but usually use spoons. Tell your girlfriend to save her spoons for her coffee and upgrade to these more effective alternatives.
Not only will they reduce puffiness and fine lines, but they will also help tighten skin and help her better absorb her expensive facial creams and serums. This is a birthday gift she will be grateful for every time she uses them to take a quick break from the stresses of the world.
10.
Aromatherapy Oil Collection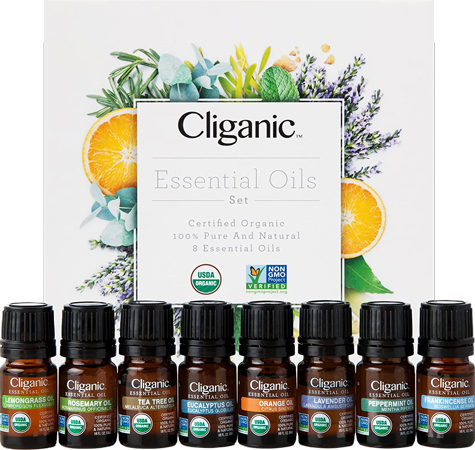 If your girlfriend is into aromatherapy she's going to love getting this gift for her birthday. Whatever your girlfriend is feeling, this huge set of eight different essential oils by Cliganic has the perfect oil to either counter it, or enhance it.
If she's feeling stressed, the scent of lavender is proven to calm the mind. Does she want to feel inspired? The citrus or peppermint scent can help perk up her mood. All the oils are 100% pure and completely organic so he can feel good about adding these to her lotions, soaps or oil burners.
11.
Unisex Luxury Perfume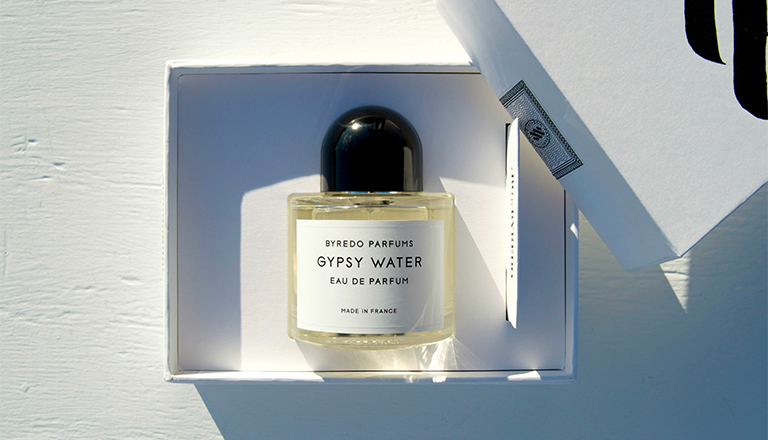 This birthday, treat your girlfriend to the luxury of Byredo's Gypsy Water Perfume. This unisex scent is perfect for any occasion and will leave her feeling confident and refreshed. The scent is inspired by the romance and freedom of the gypsy lifestyle and features notes of juniper berries, lemon, bergamot, incense, and vanilla.
The unique blend creates a captivating and alluring fragrance that will have her smelling as divine as she feels. The elegant glass bottle with a minimalist label is the perfect addition to any dressing table, and the scent is long-lasting, so she can enjoy it all day. This is the perfume she'll be wearing out to her special birthday dinner with you.
12.
Luxury Tea Set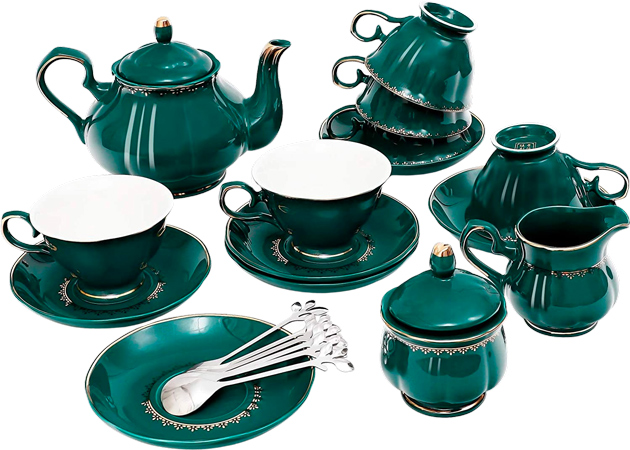 If your girlfriend loves drinking tea, this birthday gift is going to have her ready to host a tea party for royalty. This exquisite 22-piece ceramic tea set exudes elegance and luxury. Each piece in the set is beautifully designed with intricate detailing and a classic yet modern touch.
The set includes a large teapot, six teacups, six saucers, six teaspoons, and a sugar and creamer set, all of which are perfect for hosting a tea party with friends or enjoying a quiet afternoon tea for two. This set is not only beautiful, but it's also dishwasher safe and easy to clean, ensuring it will last for many years to come.
13.
Initial Canvas Tote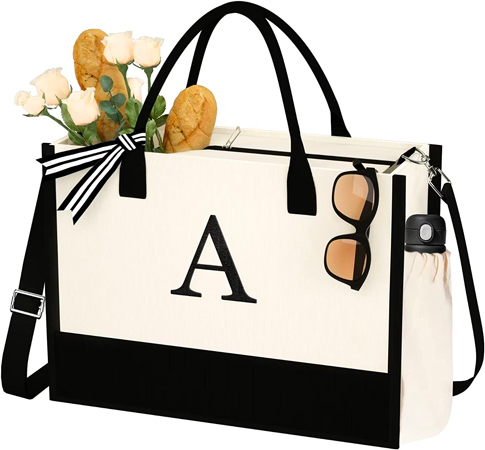 Give your girlfriend this birthday present and she will always have a stylish way to carry all of her things. This tote is made out of durable canvas that is made to withstand daily use. It's not just a great alternative to plastic shopping bags but it can also be used as a beach bag or to carry any extra essentials that won't fit in her purse, like books or work gear.
The neutral color gets a boost of style with the contrasting black trim and removable black shoulder strap. Where this gift really shines though is you can get it with her initial on it. It's a personalized gift she'll use over and over again.
14.
Loving Couple Figurine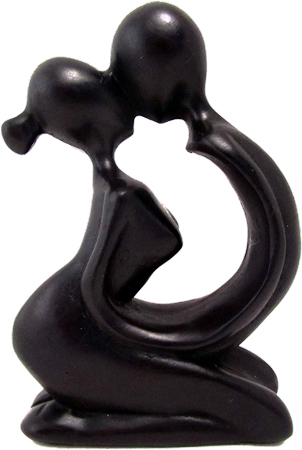 For a romantic and heartfelt birthday gift for your girlfriend, this sweet figurine is going to be something she adores. Crafted of resin that is made to resemble metal, this little statue looks like a couple kneeling across from each other and sharing a romantic kiss.
Your girlfriend can keep this on her desk at work or on a bookshelf at home to always have a reminder of the connection you have with one another. This gift will definitely be something she cherishes forever.
15.
Modern Flower Vase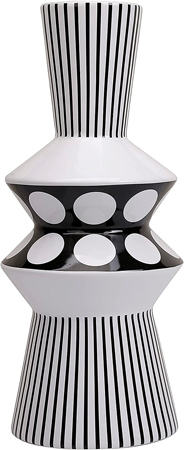 Does your girlfriend love to get birthday gifts that make her home feel like it could be on the pages of a home decor magazine? If that's her thing, this vase by Magcolor is going to be something she really wants in her home. It is so unique and eye-catching, it will be the thing people see first when they walk into her room.
Handcrafted of ceramic, this vase boasts a unique striped and geometric design that adds a modern pop of quirky elegance and style. It's the perfect vessel for holding dried foliage or flowers. It's undeniably chic, just like her.
16.
Bohemian Hanging Planter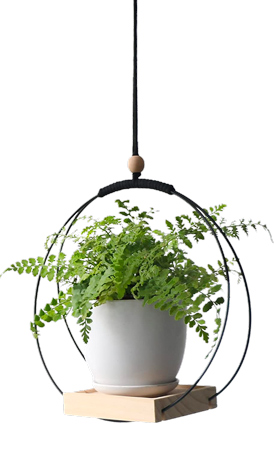 If your girlfriend is more partial to plants than fresh-cut flowers, this hanging planter is a birthday gift that is going to add a trendy bohemian twist to her living area. The planter is made of sturdy ceramic and features a drainage hole to prevent overwatering.
The planter sits on a wood shelf that is suspended in a stylish macrame hanger. Your girlfriend can use it to grow her favorite herbs or small indoor plants like succulents or spider plants. This is a gift any plant-loving girlfriend will love.
17.
Hand Painted Purse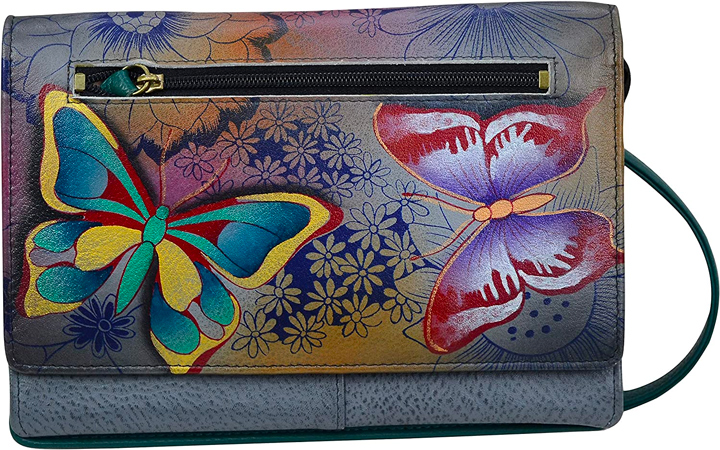 Looking for a one-of-a-kind gift for your girlfriend? This is the gift you want to choose. This hand-painted leather purse is truly a work of art. The intricate designs of whimsical flowers and butterflies in bold colors are expertly painted by hand on supple, genuine leather. No two purses will ever be alike, which makes this a wearable and functional piece of art your girlfriend will adore.
18.
Cozy Pajama Set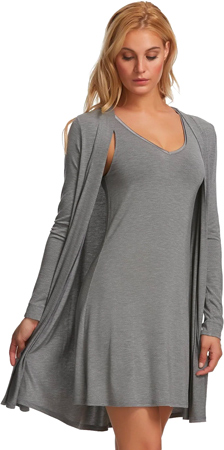 This birthday gift will be a treat for you and your girlfriend. This pajama set is the perfect combination of comfort and sexiness. Made with soft and lightweight material, the set includes a tank slip dress and a matching robe with an ultra-flattering fit that will make your girlfriend feel confident and comfortable at the same time.
This sexy gift is what she'll want to change into after the gourmet birthday meal you cook for her. Or just skip the meal and she can wear this for your night of Netflix and chill.
Need more inspiration?