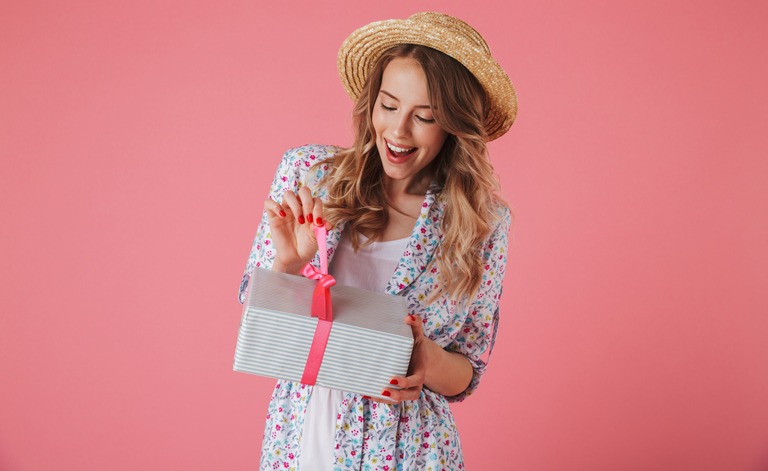 If you're shopping for a gift for your lady friend, whether she's your best friend, sister, wife or girlfriend, you want to make sure you pick out something that is going to show her you put some thought into it. A gift that breaks the rules on traditional gift-giving ideas.
This list of 26 unique gifts for women will help you pick out something that is going to impress her with your creativity and thoughtfulness. Instead of wasting time trying to come up with ideas, this list will cut out all the handwork so you can kick back and relax knowing that any one of these is going to be something she'll be ecstatic to have but didn't even know she wanted.
1.
Sleep Headphones Mask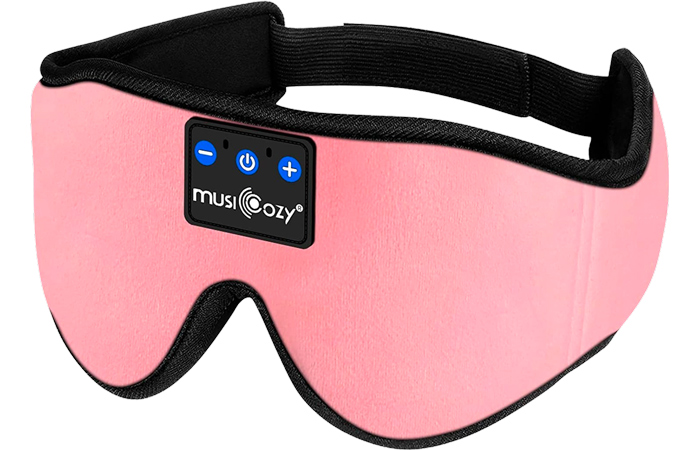 For a unique gift that will make your lady friend happy, give her this cool sleep mask that doubles as a comfortable pair of headphones she can sleep in. Unlike traditional headphones that protrude from the ear and cause discomfort at night or fall out, these earbuds lay flush to the ear so they stay where they are supposed to all night. This high-tech sleep mask is great for using at home but is also the perfect gift for anyone that travels. She can connect the mask to her phone via the built-in Bluetooth so she can drift off to sleep listening to her favorite sleep tracks.
2.
White Sound Machine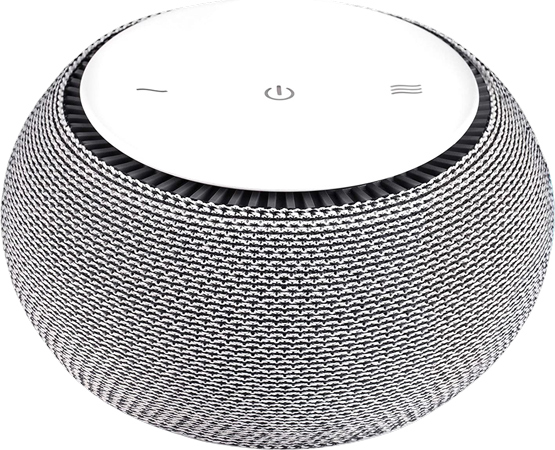 For a faster way to unwind before bed and fall asleep, this unique gift is something she'll come to depend on. This white noise machine by Snooz provides non-looping white noise that can be set on a timer via the included app. The portable design makes it convenient to travel with. With this gift, she can fall asleep to the calming sound of a fan wherever she is. It's great to counteract the sound of street traffic, snoring, tinnitus or other annoying sounds that keep her from falling asleep.
3.
Crystal Watch Bracelet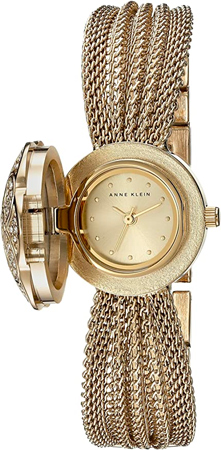 This stunning and unusual watch makes this a gift something that will be different from anything else she has in her jewelry box. The watch is designed to look like a gorgeous crystal-encrusted bracelet but hides a watch face behind the floral cover. The classic gold tones and tastefully placed crystal clusters mean this watch is something she can wear day or night. The bracelet is adjustable via the removable links or the included extender. It's also water resistant up to 100 feet. If your friend loves beautiful jewelry but likes to have something no one else does, this is the gift for her.
4.
Infinity Heart Necklace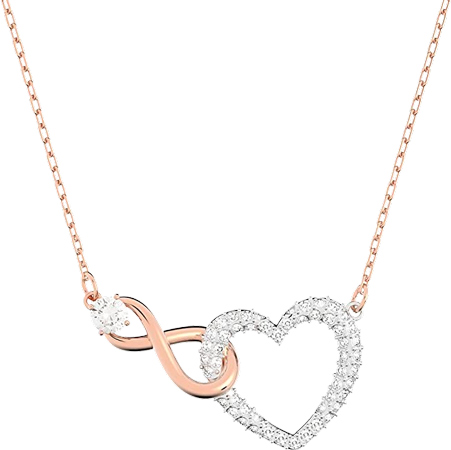 The unique design of this Swarovski crystal necklace will attract constant compliments every time your friend has this bit of bling around her neck. Heart pendants or infinity pendants are pretty common, but having the two interlinked like this necklace makes this stand out and perfectly depicts infinite love. The heart is covered in a seamless perimeter of sparkling crystals while the infinity pendant is adorned with a single solitaire that is big enough to glint every time it catches the light. This is a unique necklace for a lady that appreciates having something that hasn't been seen before.
5.
Trinket Ring Dish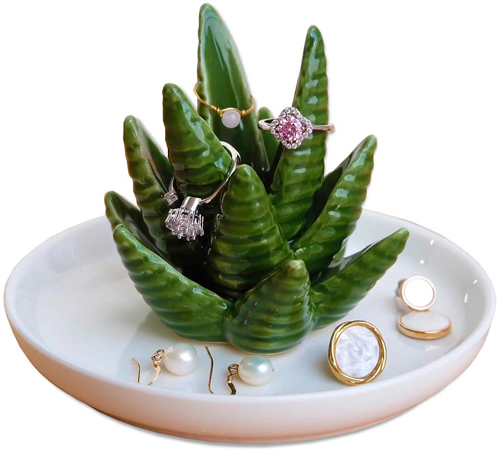 This adorable trinket tray is a piece of functional art that will look so cute in your friend's home, whether it's holding her jewelry or just displayed on her dresser as a pop of quirky decor. Unlike other trinket dishes that offer functionality but no style, this little dish offers something special with its succulent-inspired design. Each part of the succulent is perfect for holding rings while the bottom portion is great for earrings, brooches and bracelets. It's made of durable glazed ceramic so it won't chip or damage from daily use.
6.
Indoor Growing System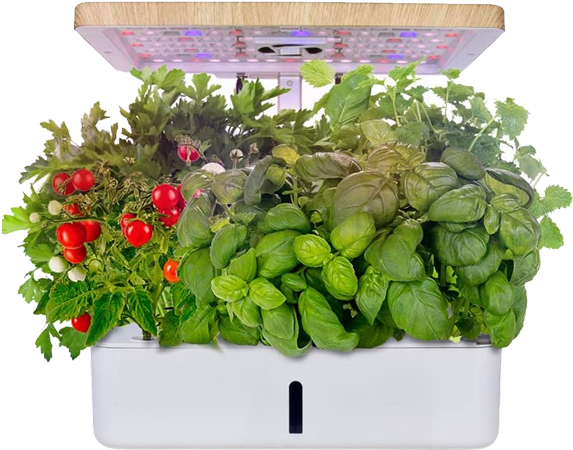 Get your friend something that she probably didn't even know she wanted with this unique gift idea. This hydroponic indoor growing system is going to make sure your friend has fresh herbs, tomatoes or micro greens all year round. It's a great gift for anyone that loves gardening or loves to cook. The kit includes twelve pots so there is plenty of space to plan her indoor garden around the types of recipes she makes. Plus, the hydroponics system with LED grow light encourages seedlings to grow healthier and faster so your friend will never run out of fresh herbs again.
7.
Flamingo Coffee Mug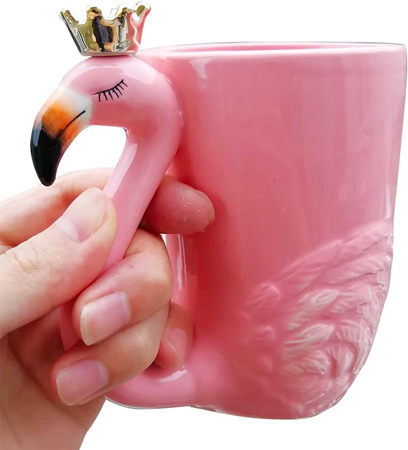 Add some fun to your friend's coffee break with this unique mug that is shaped like a flamingo wearing a crown. The neck of the flamingo is designed to act as the mug's handle. The detailing in the wings has been hand carved in the clay before being glazed for durability. This mug is definitely going to stand out in her cupboard among all the other traditional mugs. This gift will put a smile on her face every time she takes a sip of her coffee.
8.
Tea Diffuser Mug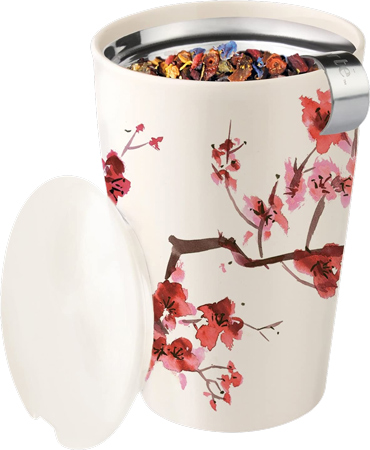 If your friend is more of a tea drinker than a coffee gal, this beautiful tea diffuser mug with a vibrant cherry blossom design would make a great gift idea if you're looking to get her something that's out of the ordinary. This mug comes with a removable infuser with an extra fine mesh that rests inside the mug so she can make individual servings of her favorite loose teas. The mug is made out of double-walled ceramic that will keep her tea hot for up to twelve hours while still keeping the outer wall cool enough for her to hold it. If your friend enjoys mixing up her own custom loose teas, this gift is what she needs.
9.
Crystal Water Bottle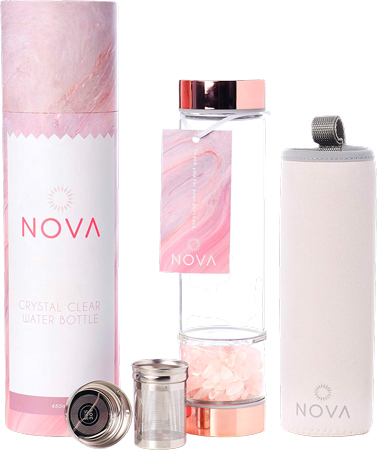 This cool gift will not only keep your friend hydrated but could also improve her mood through the power of healing crystals. It's like giving her the gift of having a better day. The borosilicate glass water bottle is designed with a separate chamber on the bottom that holds the included rose quartz crystals. Rose quartz is said to nurture the heart chakra and improve energy levels. Besides that though, it just makes the bottle look really unique. The crystals can also be changed out for whatever crystals she wants, depending on what vibes she wants for the day.
10.
Hand Painted Glass

Give your friend a gift that is literally one of a kind with this hand-painted wine glass. The wine glass is made of handblown glass that is free of any lead and harmful toxins. Each one is intricately painted by the artist, Lolita Garden. No two glasses will be exactly alike. Your friend will have her own piece of art that will turn every glass of wine into a special experience made just for her.
11.
Fun Cocktail Glasses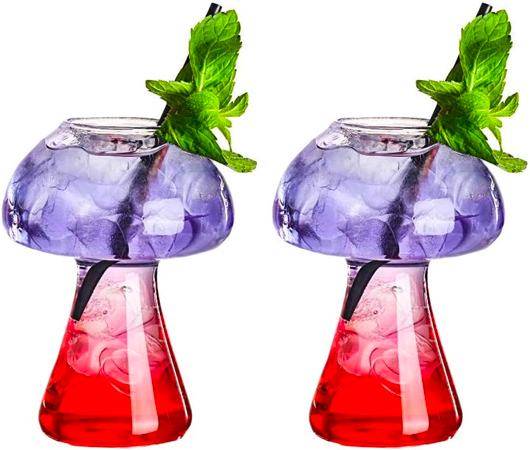 Your friend definitely doesn't already have this gift. These uniquely shaped cocktail glasses are fashioned to look like mushrooms. They are made of high-quality glass that makes them extra durable and dishwasher safe so they will be great for her next cocktail party. They come in a set of two, each one holding eight ounces of her favorite cocktail. This gift will turn a boring margarita into something everyone will be talking about.
12.
Margarita Maker Machine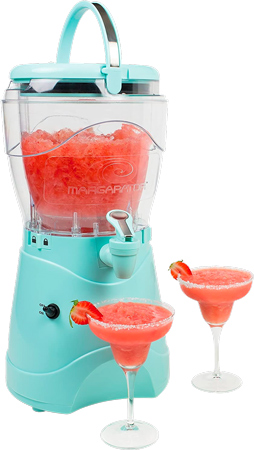 Get the party started with this out-of-the-box gift idea. This margarita slushy maker is going to whip up the perfect frozen margaritas that will have your friend feeling like she's in Mexico. The machine makes an impressive one gallon of margaritas at a time so there will be plenty for her and her friends to share. The blender chamber acts as an insulator that will keep the drink frozen for hours while the easy-pour spigot makes it easy for anyone to help themselves. It's even designed with a built-in carrying handle so it's ready to go wherever the party is.
13.
Wine Cork Display

If your friend loves to collect her wine corks from her favorite bottles, this cork display is a gift she's going to want to have in her home. The display is designed to look like a giant wine glass and holds up to 200 corks. Not only is it a fun piece of decor, it's also made of real glass so it would make a funny gag gift for the person that just can't get enough of her wine. Sure, it's over a gallon of wine but she can still say she only had one glass.
14.
Crystal Sun Catcher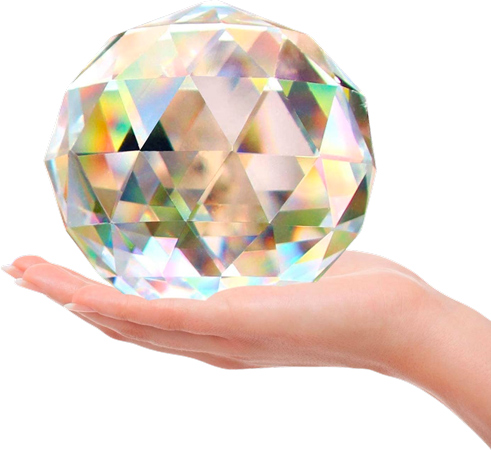 This crystal sphere is going to have your friend in awe when she opens this gift. It's a massive round-cut crystal that is designed to catch the sun and throw rainbows around her room. The sphere is made of high-quality K9 crystal that is renowned for its density and high clarity. Your friend could display this on her desk, on a shelf or for a high-impact statement, on a windowsill where its true colors will be able to shine.
15.
Colorful Flower Vase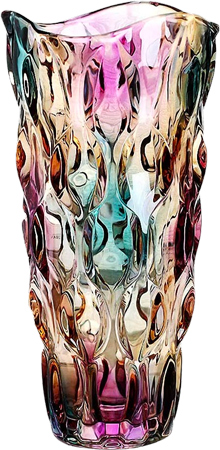 If your friend always likes having a fresh bouquet of flowers in the house, this unique vase is going to make her next bunch of blooms really take center stage. This hand-blown glass vase is made with extra thick sides and bottom which makes it heavy enough to hold oversized bouquets. The wavy pattern adds an extra layer of visual interest that makes the rainbow of colors stand out. Don't get her another boring clear vase. This vase is as colorful and beautiful as the flowers she'll put in it.
16.
Succulent Candle Holders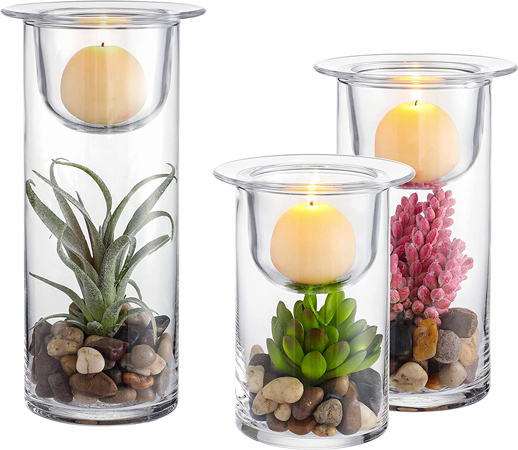 These candle holders have an unusual design that will be sure to command attention in your friend's home. The set of three candle holders, all with varying heights, hold tea light or votive candles. The holders are made of heat-resistant glass and come with lifelike artificial succulents with cobblestones that are sealed inside. They would make a beautiful centerpiece on a dining room table or would be the perfect accent for a spa-inspired bathroom. This is a great gift option if your friend appreciates classy decor that isn't going to go out of style.
17.
Stained Glass Decor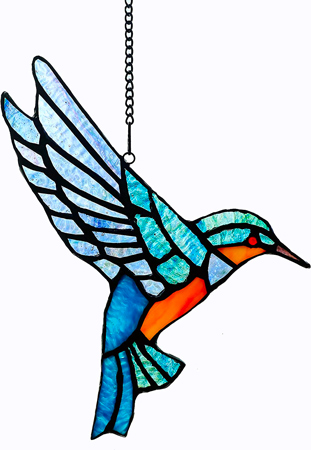 Give your friend something that both she and her neighbors can appreciate with this stained-glass window hanging. The hummingbird design is made using shades of blue and teal glass that will let the light shine through and add style to an otherwise neglected window. With this gift, your friend can enjoy the benefits of a stained glass window without the exorbitant cost of a fully installed one.
18.
Metal Wall Art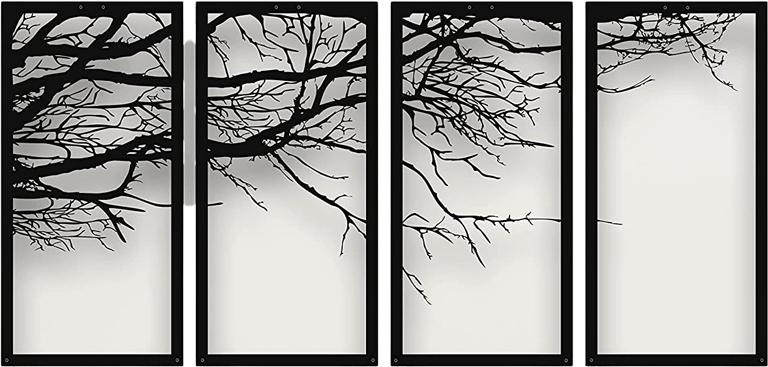 If you're looking for a unique piece of wall art to give your friend, this set of metal wall panels is going to look good hanging in whatever room she chooses to display them. The panels are made of black steel that have been finished in a textured powder coating. The winding branches that sprawl the length of the art piece resembles looking through windows at a beautiful winter tree. They are easily hung via the built-in hidden hangers on the back. This is a modern and unusual piece of art that she is going to love.
19.
Horizontal Natural Candle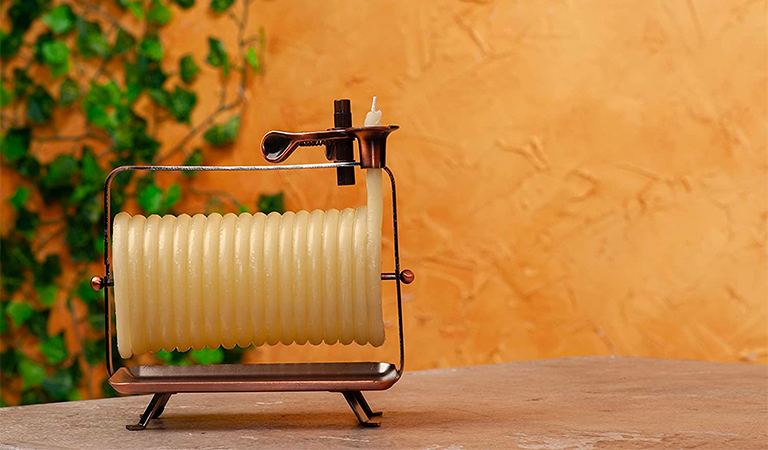 This is a candle unlike any she's ever had before. This peculiar-looking candle is made of pure beeswax that has been formed into a rope that winds around the copper center column. As the candle burns down from the top and self-extinguishes, the wax can be unwound and fed through the top holder to be relit. The candle will burn for a total of 48 hours and gives off a natural soft aroma of sweet honey. The beeswax not only makes this an eco-friendly gift, it's also free of any toxins that traditional petroleum-based candles release into the air.
20.
Fashionable Windproof Umbrella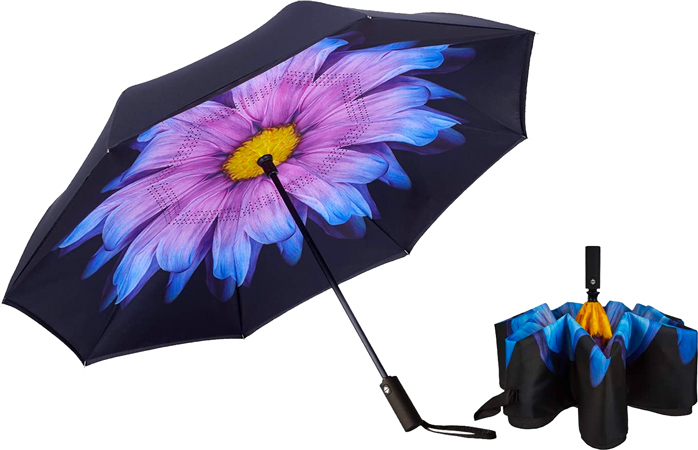 You wouldn't usually think about giving someone an umbrella as a gift but when your gal pal sees this one she is going to love that you thought of such a cool present. The umbrella comes in various designs to choose from, all vibrant with color and oozing with personality. It's not just a great-looking umbrella though. It has been designed to be fully windproof, opens automatically with the push of a button and packs down small enough to fit in her purse or gym bag. Rain won't have your friend down in the doldrums when she's walking around with this burst of color over her head.
21.
Ornate Travel Mirror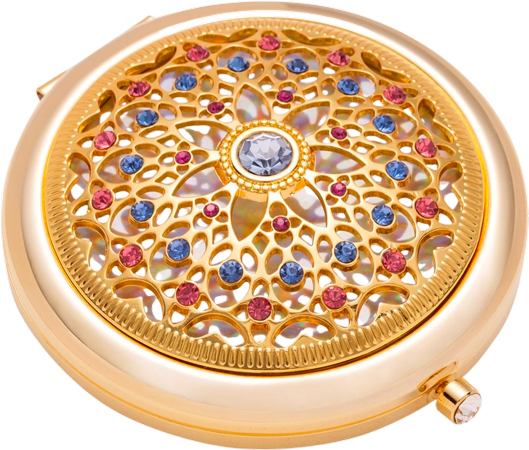 Give the lucky woman in your life something that she will want to take with her in her purse every time she leaves the house with this antique-inspired compact mirror. The ornate mirror case is made of a heavy 24 karat gold electroplated metal that gives it a regal look and the open filigree cover is decorated with pink, blue and clear crystals gems. The hinged case opens to reveal dual mirrors, one with strong magnification. With this mirror on hand, your friend will always be ready for touchups. It's a gift fit for a queen, which your friend is, of course.
22.
Beautiful Sky Journal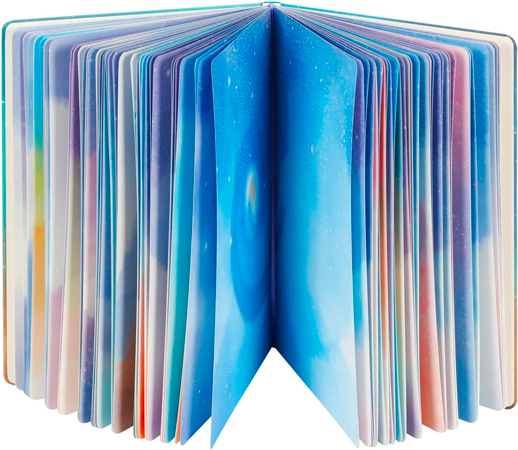 If your friend loves to journal or keep a book of lists and goals, this universe-inspired journal will give her something beautiful to write on as she organizes her thoughts. The journal contains 160 high-quality, unlined pages that have backgrounds that depict scenes of dreamy stars and galaxies in a slew of breathtaking colors. If your friend is looking for a dream journal, it doesn't get more perfectly suited than this gift.
23.
Slim Wallet Clutch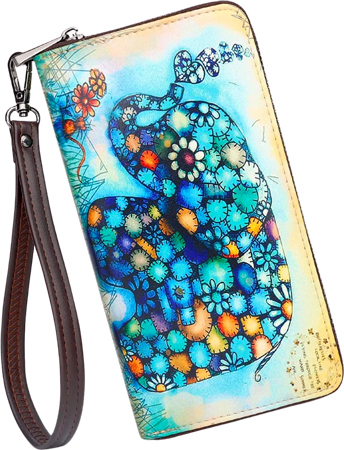 Every woman needs a wallet but a special woman like your friend deserves something that's going to make her stand out. This slim wallet is available in a bunch of different designs that have been created based on original artwork. The wallet features a zip closure that allows the wallet to open flat, giving easy access to the many card slots and change compartment. It also comes with a detachable wrist strap so she can use it as a standalone clutch. If your friend appreciates something that is going to be an extension of her fun personality, this is the wallet for her.
24.
Facial Toning Device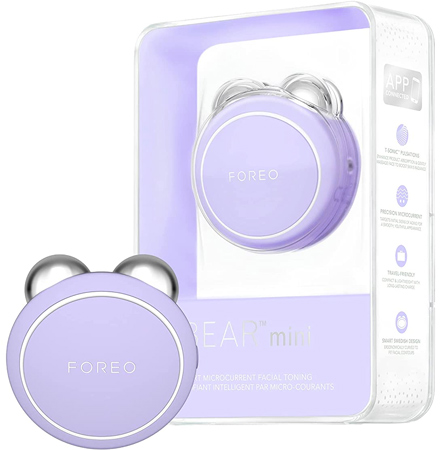 Help your lady friend keep your youthful glow with this thoughtful gift. If she's into taking care of her skin she'll love this mini facial toner. While it's small enough to fit in her pocket or bag, the results are anything but small. This little device will help reduce fine lines, minimize pores and firm the skin via the micro currents sent through the vibrating nodes. It connects through an app on her phone so she can control the strength and treatment durations. This is the gift of everlasting beauty.
25.
Salt Body Scrub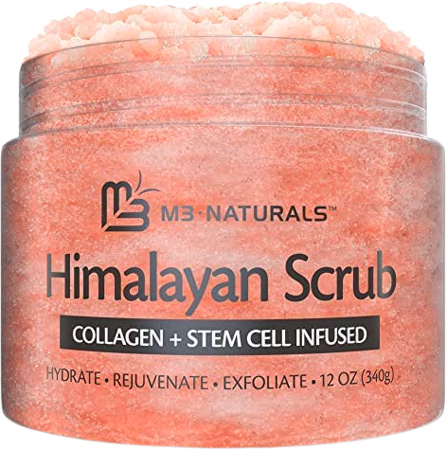 For a full-body makeover, this gift is going to have your friend feeling renewed from head to toe. This scrub is made from lychee oil for skin nourishment and Himalayan salt for deep exfoliation. It's also infused with collagen and stem cells for an age-defying treatment that can even be used on her lips. Not only will she be smiling from getting this gift but her lips will look even better doing it.
26.
Bath Gift Set
Get your friend a bath set that goes above and beyond the obligatory bubble bath and soap. This unique set comes ready with its own scented candle and scented massage oil. The five-piece set is made of all-natural ingredients that are toxin and cruelty-free, so it's not only good for her, but good for the environment too. Let your friend leave the stress of the day behind her with the delicious smell of cherry blossoms. She deserves this gift.