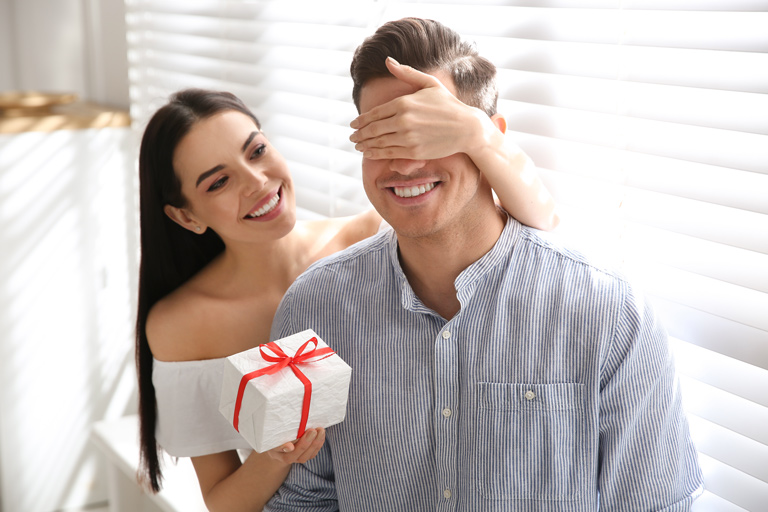 Your boyfriend deserves the perfect gift, but finding the right one may feel like an impossible task. How do you find him something that shows him how well you know him and how much you appreciate the amazing life you have together? It needs to be as great as he is.
This list of 25 gifts your boyfriend will appreciate will help you find something that is unique, thoughtful and worthy enough to give to the special person in your life. Whatever he may be into, this list will put an end to your search for the perfect gift.
1.
Luxury Man Candle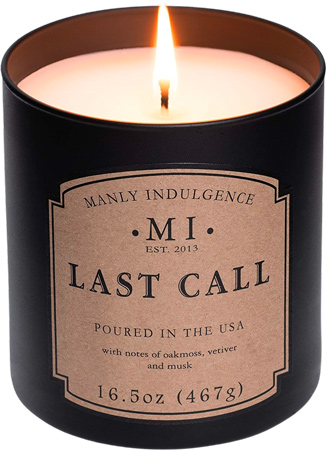 Help your boyfriend fill his surroundings with a sensual and masculine scent with this luxurious candle made just for men. This 16.5-ounce candle is made of natural soy wax and has a long burn time of over 60 hours. This amazing smelling candle is scented with organic oils of vetiver, musk, sandalwood, eucalyptus, lemon, patchouli and fresh lavender. The back opaque jar allows the flame to glow through so it not only smells great, it will create the perfect ambiance while he takes a few moments to relax and take in this beautiful scent.
2.
Funny Food Socks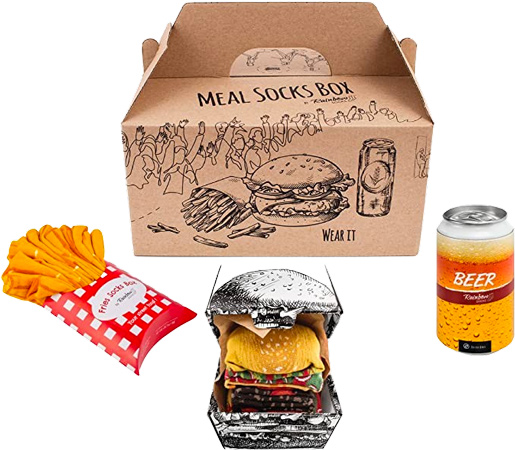 These meal-inspired socks by Rainbow Socks are a great gift for your boyfriend if he appreciates a funny gift that's also useful. The gift box comes with five pairs of socks, all made of 100% cotton so they're soft and comfortable to wear and also machine washable. They're packaged in a clever takeaway box and rolled to look like a burger, fries and a can of beer. The burger is made up of two pairs of socks, one for the bottom bun and fresh veg and the other for the top bun and sliced cheese. The fries socks are folded into a fries box and the beer socks come in a pop-open can. This is definitely an Instagram-worthy gift he'll love.
3.
Stylish T-Shirt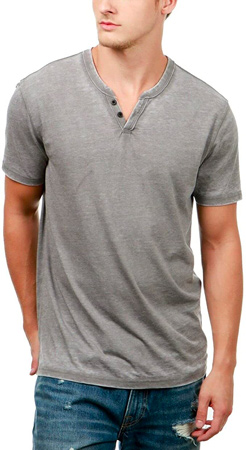 Tired of seeing your boyfriend in the same worn-out t-shirt over and over again? Give him a fashion upgrade with this ultra-stylish, but still comfortable, t-shirt by Lucky Brand. This short-sleeved t-shirt is made of a poly-cotton blend so it's extremely soft on the skin and also machine washable. The burnout fabric with tonal stitching and the slight V neck with button detailing gives this t-shirt a more elevated put-together look than ordinary shirts. It will become his new favorite when he just wants to put something on and go.
4.
Travel Garment Bag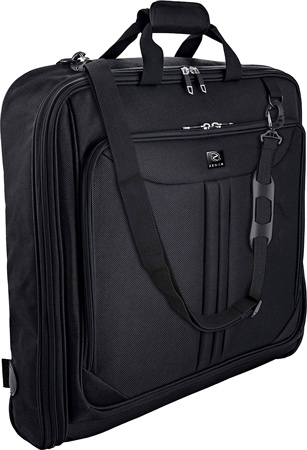 If your boyfriend travels for work this is a gift that will see a lot of use. This slim travel garment bag will keep his suits and clothes wrinkle-free while he's on the road. The interior not only has a place for larger clothing items, it also features multiple zipper and mesh pockets for smaller items like accessories, socks and ties. The large interior velcro pocket is spacious enough to store a pair of dress shoes while keeping them off of clean clothes. The bag is made from a highly durable polyester so it's waterproof and resistant to tearing or fraying. This bag will last him a lifetime of trips.
5.
Leather Toiletry Bag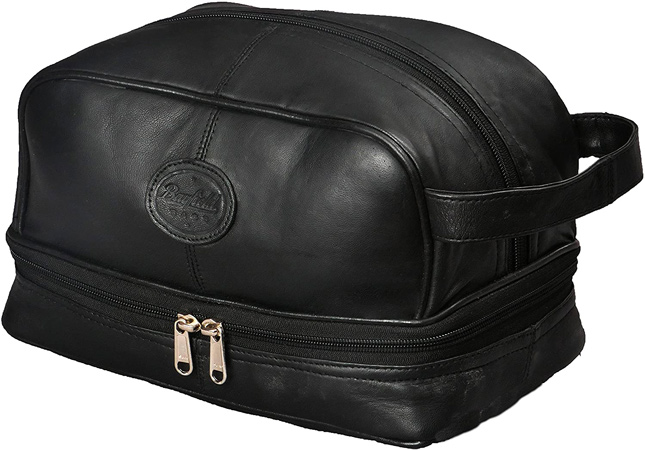 Give your boyfriend a way to organize his toiletries in this leather travel bag. The bag features two large compartments to keep breakable liquids separate from electronics or dry products. The bottom compartment zips all the way open to lay flat and reveals multiple mesh pockets to keep items organized and in place. It's not only a useful gift for home but if your boyfriend travels or goes to the gym during the day, it's ready to zip and go wherever he does.
6.
Golf Trunk Organizer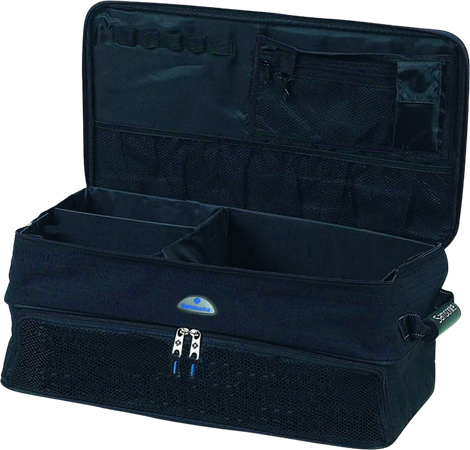 Help your boyfriend organize all his golf gear in the back of his car with this golf trunk organizer by Samsonite. This organizer has tons of pockets to store everything from his shoes to his balls and tees. It features movable dividers so it can be customized specifically to his needs. The shoe pockets hold up to three pairs of shoes and have ventilated mesh walls to provide maximum air circulation. Don't let your boyfriend just throw all of his expensive sporting equipment in the trunk. Help him organize and protect it with this thoughtful gift.
7.
Men's Face Moisturizer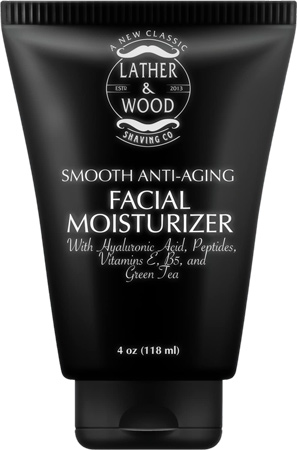 This face moisturizer is made just for men and is the perfect gift if your boyfriend takes pride in always looking his best. The non-greasy and fragrance-free formula is fast-absorbing so it will hydrate his skin without being messy or sticky. The anti-aging formula is made of all-natural ingredients, including peptides, hyaluronic acid, jojoba oil, shea butter and green tea. This gift will leave him looking and feeling great.
8.
Unique Folding Flashlight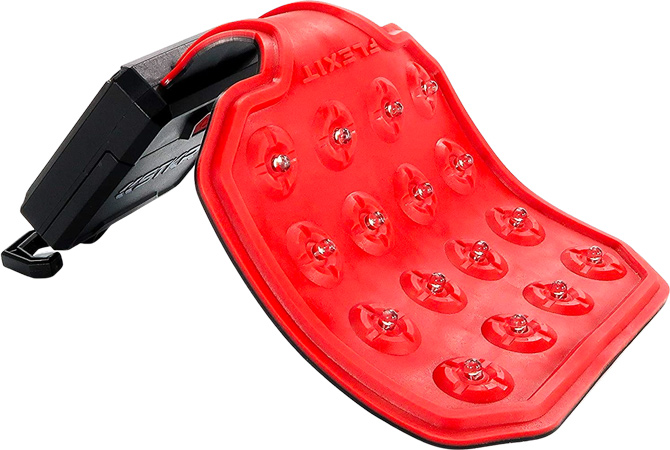 If your boyfriend is the handy type, he'll appreciate this really cool flexible flashlight. This unique flashlight can be bent, folded or wrapped around objects to be able to direct the light in ways holding a traditional flashlight can't. It also has built-in magnets so it can be easily mounted to any metal surface. The light features four light settings and projects up to 200 lumens of light. That's a lot of power for something that can easily fold up and slip into his pocket. He'll definitely love having this light in his toolkit.
9.
Rolling Tool Box
Help your boyfriend organize his tools with this stackable and rolling toolbox. The rear wheels and telescopic handle make this the perfect toolbox if he likes to keep all his tools by his side when he's working on his jobs. The inside features multiple storage trays and drawers while the outside offers various removable bungee cords to attach equipment that needs to stay handy. This will be the last toolbox he needs to store all of his essentials.
10.
Wrench Key Rack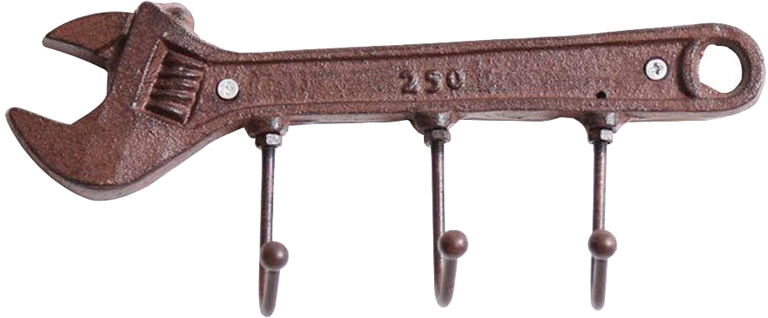 This really cool key rack is the perfect gift if your boyfriend loves his tools and wants the world to know it. The rack is made of heavy cast iron and designed to look like a vintage wrench. The rack features three key hooks that would be perfect for holding keys to the shed, lawnmower keys, or can even be used to hang aprons he uses during all his DIY projects around the house or garden. This is definitely a key rack made for men and looks as good as it is functional.
11.
Car Roof Bag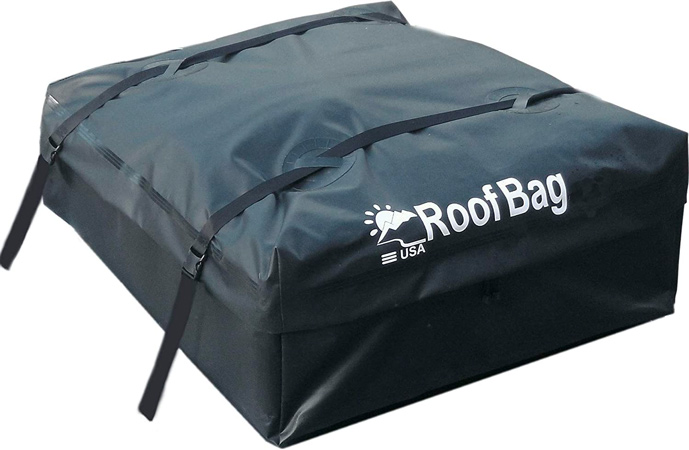 Does your boyfriend love camping or taking road trips? This gift will give him a way to bring along more of the fun. This rooftop cargo bag offers 15 cubic feet of additional storage, large enough for five medium-sized suitcases. The extra strong seat belt style straps easily secure the bag to the top of any car or truck without having to worry about shifting or falling off during the commute. The bag is made of completely weather-sealed nylon that's resistant to rips and sure to keep all the contents dry. If your boyfriend loves to hit the open road, he wants this gift. He probably just doesn't know it yet.
12.
Leather Steering Wheel Cover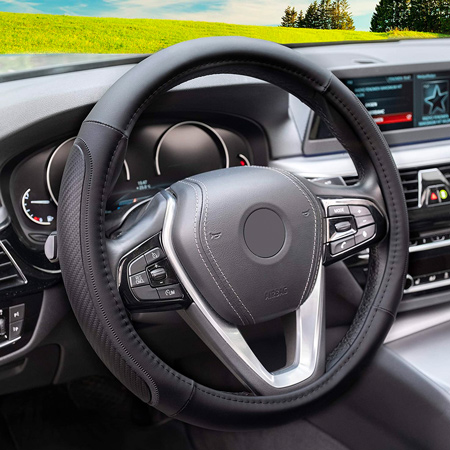 If your boyfriend loves his car, help him dress it up and keep it in optimal condition with this microfiber leather steering wheel cover. This wheel cover not only looks amazing, it helps protect the steering wheel from the harmful effects of the sun like cracking or fading. It also makes the wheel more resistant to heat so he won't have to worry about driving with a scalding hot wheel that's been sitting in the sun. It fits most standard-size steering wheels so it's universal for whichever make or model he drives. He'll be thanking you every time he gets behind the wheel.
13.
Aerating Wine Glass
Give your boyfriend this handblown set of stemless, aerating wine glasses to help his wine taste better than it ever has before. Unlike traditional wine glasses that don't allow any oxygen circulation, this truly unique glass disperses the wine through a center cell to allow optimal aeration. It allows the wine to breathe and open up which results in a smoother, richer tasting wine. If he loves wine, he'll love it even more with these really cool glasses. This could also work as a unique gift for your best friend.
14.
Vintage Wine Opener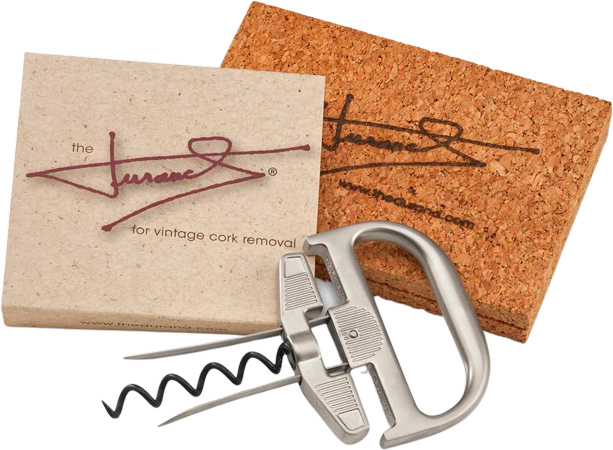 If your boyfriend fancies himself a true wine connoisseur, he'll appreciate this vintage wine opener by The Durand. This patented wine opener is a two-part opener that has been cleverly designed to remove old and fragile corks so they don't break and ruin the expensive, vintage wine. It's used by professional sommeliers around the world. When your boyfriend opens his wine with this at his next wine party, guests will be nothing less than impressed. It comes beautifully presented in a cork gift box so it's ready to be wrapped and gifted to your wine-loving boyfriend.
15.
Sunglasses Hardshell Case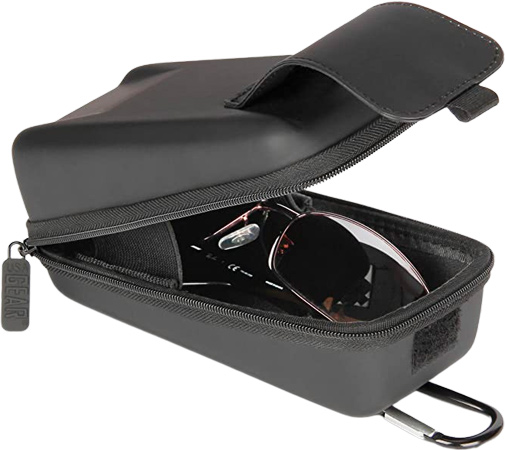 Give your boyfriend a better way to protect his favorite sunglasses when he's not wearing them. This hardshell case has a unique design that allows it to be clipped to his belt via the integrated belt loop. It can also be clipped to a bag via the included carabiner clip. The top-loading design makes getting his sunglasses in and out of the case safer from drops than traditional glasses cases that load from the side. Whether he's wearing the case on him or leaving it in the car, this glasses case will keep his expensive shades safe from damage.
16.
Modern Dresser Valet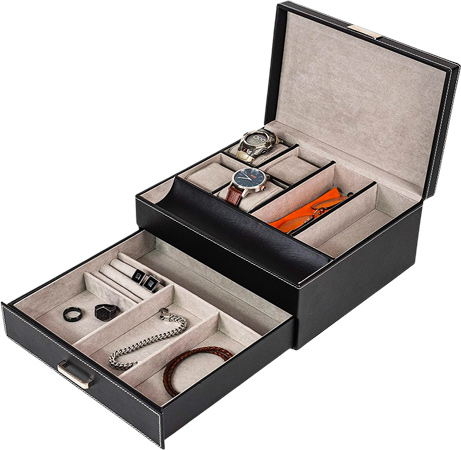 If your boyfriend loves wearing watches and jewelry, this gift will help protect and organize all his valuables in a stylish way. This dresser valet is made of a smooth black vegan leather with a contrasting faux velvet interior that prevents scratches and damage to expensive jewelry. The top opens on hinges to allow easy access to up to four watches and two of his favorite pairs of sunglasses. The bottom drawer provides multiple compartments for cufflinks, rings, bracelets and other small pieces of jewelry. This beautiful valet will look great as a piece of decor left out on display.
17.
Classy Designer Watch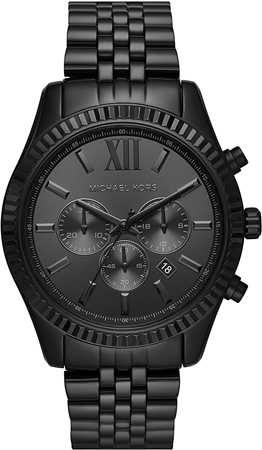 The Lexington Chronograph watch by Micael Kors is a classy watch that your boyfriend can wear for any occasion. The watch, made of stainless steel, comes in various color options, including a classic chrome, an edgy black or even a very unique and fashion-forward navy blue. The watch features a 45 mm case with a 22 mm band so it's the perfect size to draw attention to your boyfriend's great taste. It's even water resisted so he can keep it on while bathing or swimming. This is definitely a watch he will proudly add to his collection.
18.
Automatic Watch Winder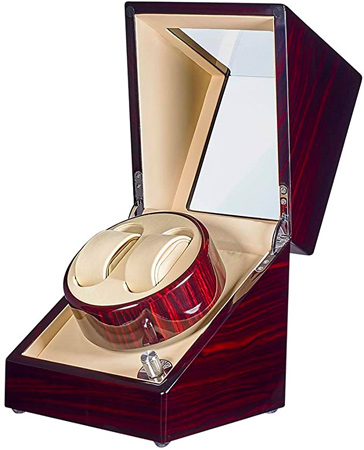 Give your boyfriend a beautiful and hands-free way to wind his favorite watches. This automatic watch winder has five different program settings and is powered by a silent Japanese motor that rotates his watches to keep them wound and accurate. The box winds two watches at the same time while keeping them protected and beautifully displayed behind the glass cover. This is the perfect gift if your boyfriend loves his watches and wants to keep them in pristine condition and working as well as the day he got them.
19.
Terabyte SSD Storage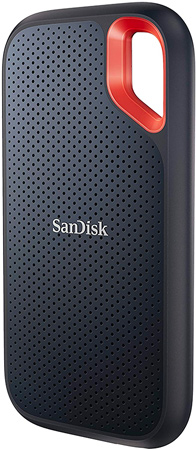 If your boyfriend likes tech, this SSD storage device needs to be part of his toolkit. Whether he's into photography, gaming or downloading movies, this tiny storage device is consistently among the highest recommended solid-state drives. It comes in various size options but even the smallest still has an impressive one terabyte capacity. Not only does it have enough room to store a massive number of games and movies, but it's also faster than most other drives on the market. This rugged little drive will easily slip into his pocket or tech organizer so he'll have all the entertainment he needs wherever he goes. He'll geek out over this gift.
20.
Tech Organizer Bag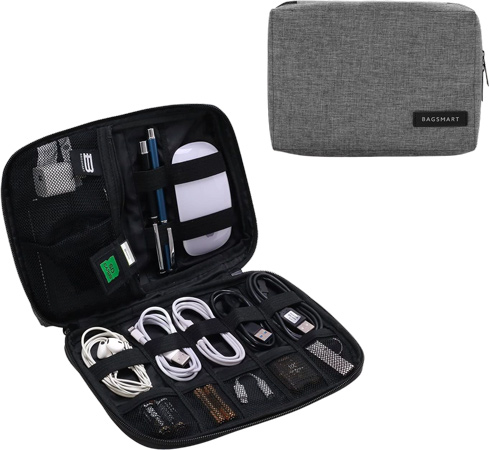 Help your boyfriend keep all his tech gear organized with this electronic organizer bag. The bag comes in three different color options, light grey, dark grey and blue. Inside the bag there are tons of elastic loops and spacious mesh pockets to organize everything from wires to larger items like SSD cards and power banks. All the miscellaneous tech your boyfriend needs to take on the go with him can be zipped up in this attractive and water-repellent bag that easily fits in his briefcase or backpack.
21.
Athletic Fleece Robe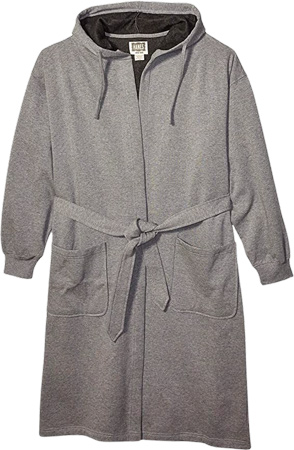 If your boyfriend loves to lounge around in his athletic gear, this is the perfect robe for him. It's like relaxing in an oversized hoodie. Made of a cotton and polyester blend it's machine washable and super soft, just like his favorite sweatshirt. It comes in heather grey or navy blue and features a belt closure, two oversized pockets, and a spacious drawstring hood. It will be his go-to robe when he wants to kick back and watch Netflix or play his video games.
22.
Gym Duffel Bag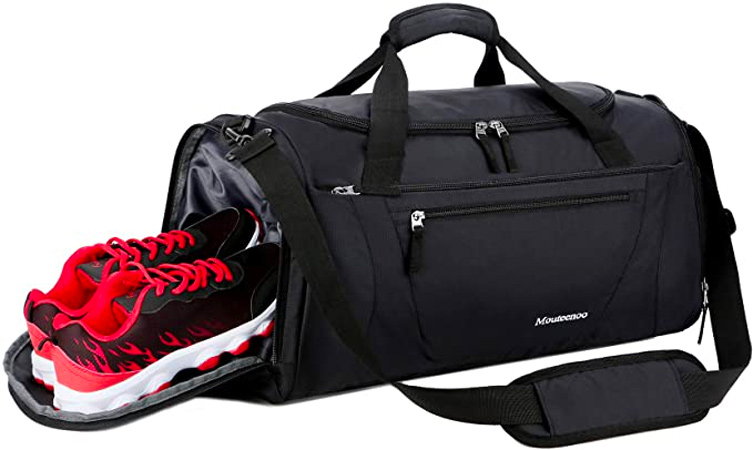 This forty-liter gym bag will give your boyfriend plenty of space to take all his necessary gear with him to the gym and look good doing it. The bag features both a wet and dry compartment so he can keep his sweaty clothes away from the clean ones. It also provides a separate shoe compartment with ventilation panels. The nylon material makes it highly durable and weather-resistant so it's perfect if your boyfriend likes to train outdoors. When not full of gym gear, it's the perfect size to use as a weekend bag for your next trip together. If your boyfriend is passionate about running. Please check out our gift ideas for runners here.
23.
Ventilated Weight Lifting Gloves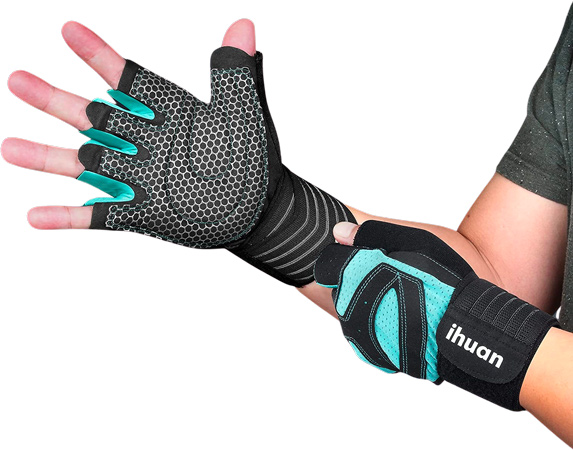 Help your boyfriend pump more iron with these ventilated weight lifting gloves. Lifting his weights with these will not only prevent calluses on his hands but will also support his wrists to prevent sprains and injuries. The gloves are made of a breathable silicone printed neoprene for better grip and feature a slightly padded palm for more comfortable lifting. The velcro closure ensures a perfect fit so he can lift for longer.
24.
Muscle Recovery Roller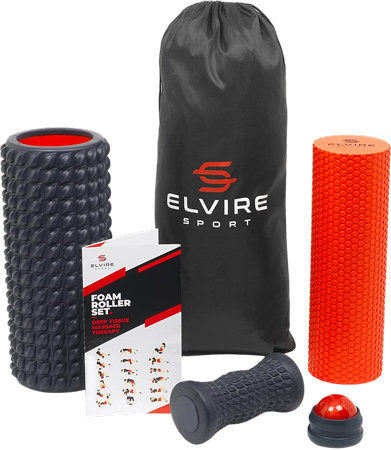 This gift is perfect if your boyfriend likes to spend a lot of time at the gym. This roller set will help him massage his muscles after a hard workout to encourage blood flow and decrease recovery time. The set includes four different types of massagers that can be used on different areas, including his neck, back, legs or feet. When not being used the set comes with a drawstring bag for easy storage or transport. He can either massage at home or take it with him to the gym to use as part of his cool-down routine.
25.
Designer Cologne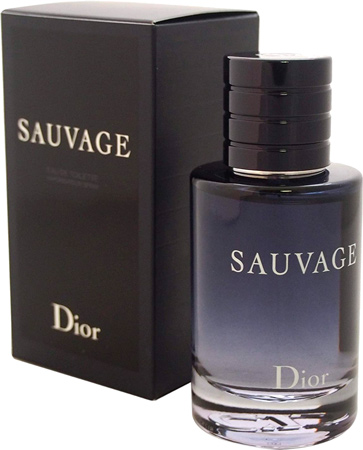 Make your boyfriend smell as sophisticated as he looks with this luxurious cologne by Christian Dior. This two-ounce bottle of eau de toilette smells like fresh-squeezed mandarin with lingering notes of tonka bean, leather and musky sandalwood. It's a long-wearing scent that will keep him smelling amazing all day long. You won't be able to keep your hands off of him. For more inspiration, check out our post unique gifts for men.
Need more inspiration?