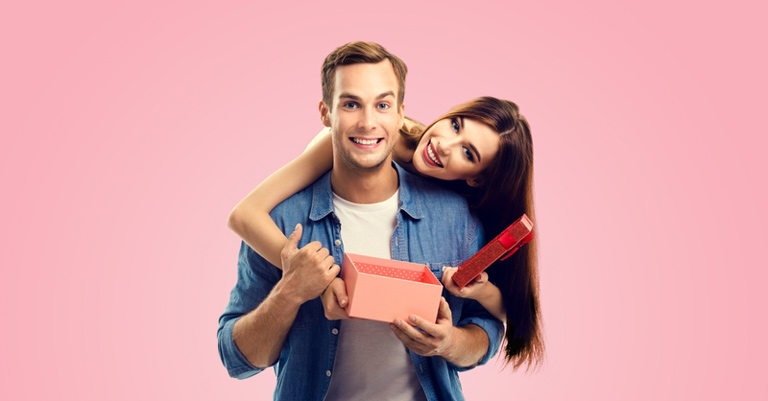 Valentine's Day is always on the horizon. Whether it's a year away or rapidly approaching, you want to make sure you get the special man in your life something that he's going to love. Something that says you're happy that he's chosen you to be his Valentine.
If you've left the shopping a little late, fret not. There's still plenty of time to make sure you hit a home run with what you get him. This list of 26 perfect Valentine's Day gifts will help you pick out something that is going to leave him feeling like he won the relationship lottery.
1.
Rugged Toiletry Bag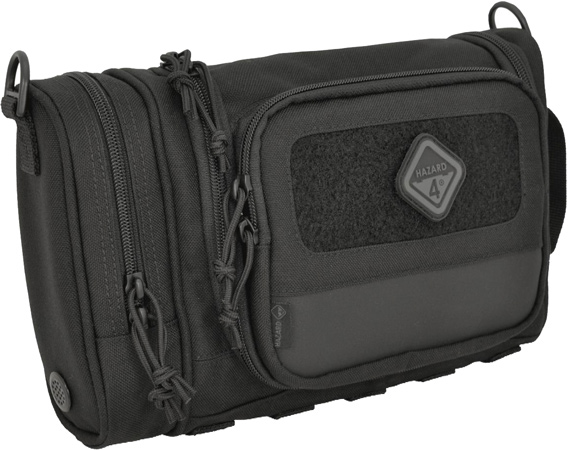 Give the special man in your life a stylish way to organize all his self-care necessities with this attractive and rugged toiletry bag. The wide-mouth opening makes accessing his most important gear quick and easy while the convenient size is perfect for putting in a carry-on case or gym bag. The heavy-duty nylon material is rip-proof and waterproof so it will be a Valentine's Day gift he'll be able to appreciate for years.
2.
Men's Skincare Set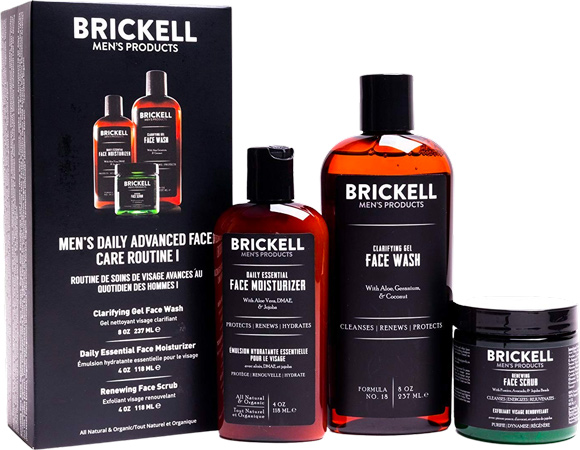 Give your man a healthy and youthful glow with this advanced skin care routine set. The kit comes with everything he needs to clean, exfoliate and moisturize to keep him looking young and refreshed. The special formula is designed specifically for men and is unscented for sensitive skin. This popular gift set has been featured in multiple men's magazines, including GQ, Men's Health and Men's Journal. Help your man keep his handsome looks with this thoughtful Valentine's Day gift.
3.
Beard Growth Kit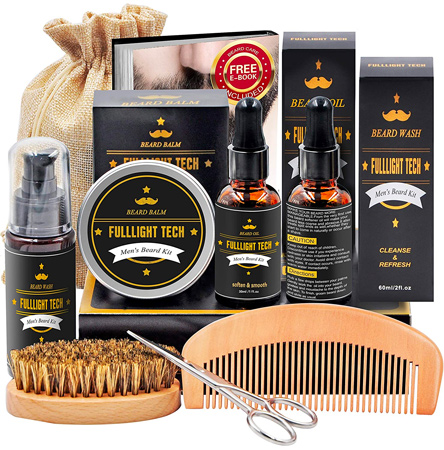 Does your man want to up his beard game? This beard growth kit will not only keep his existing beard healthy but will also help it grow thicker. The kit includes two beard washes, a beard balm for styling, beard oil for deep nourishing and a trimming kit to keep his whiskers looking on point. All beard products are made with organic and natural ingredients so they won't cause any irritation to sensitive skin. If your man wears his beard with pride, he's going to love what this gift will do for him.
4.
Luxury Shaving Kit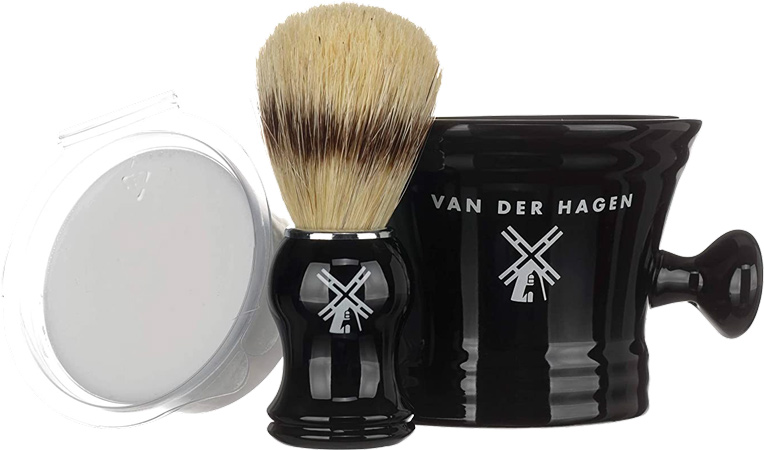 Make sure your man stays looking his best for your special Valentine's Day dinner with this luxury shaving kit. The kit comes with a traditional brush made with genuine boar bristles, a divinely scented luxury soap and an apothecary mug for storage and display. The luxurious shaving soap is specially formulated to create a rich lather that helps prevent cuts and razor burn. Give him one of the best shaves he's ever had with this winning gift.
5.
Cologne Gift Set

Help your man smell amazing for your romantic night out with this cologne gift set. The set comes with a variety of mini bottles of cologne, including Polo Red, Polo Blue, Polo Black and the original Polo cologne that has been a classic since 1978. This set is sure to give him options depending on his mood and occasion. He's going to smell as sexy as he looks this Valentine's Day.
6.
Wicking Boxer Briefs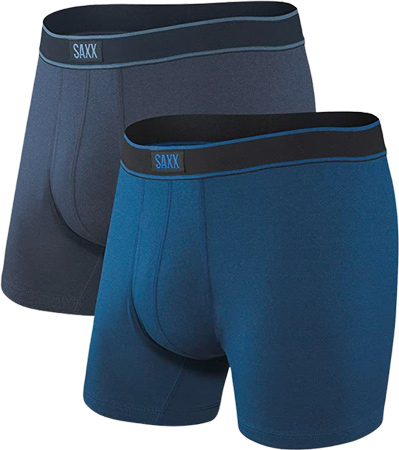 For a special intimate V-Day gift, these wicking boxer briefs by Saxx are sure to become his new favorite underwear. The pack of two comes in multiple color options and are even available in extended sizes. The boxers feature extra built-in support and are made of moisture-controlling material so they are great if your man leads an active lifestyle. The waistband is designed to be anti-rolling and the patented Ballpark Support reduces chafing and friction so they stay comfortable for all-day wear. Every part of him will be thankful you gave him these for Valentine's Day.
7.
Light Weight Vest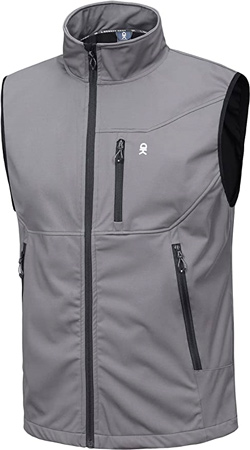 Whether he's out hiking, traveling, running errands or working on his golf game, this versatile and great-looking vest is going to have him looking suave. Not only is the material water and windproof but it also features a special layer that makes this vest extra breathable. The four-way stretch also allows for better movability, which is great for swinging a club. This fashionable vest will be a gift he will appreciate.
8.
Cozy Knit Blanket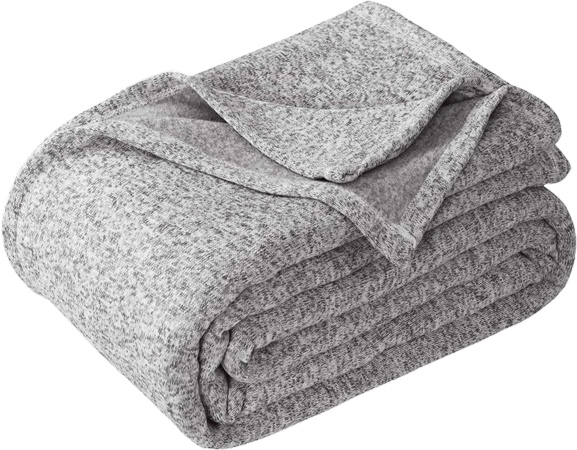 Give your man a blanket all of his own to cuddle up with on the couch. This jersey fleece blanket is not only warm and soft on the skin but it also stays breathable so he won't have to worry about being too hot in the middle of the night or while he's napping in his favorite chair. When he's not using it at home it's also the perfect blanket to take camping or to take to sporting events. This lightweight blanket comes in multiple sizes, including a huge king-size that will provide plenty of room for Valentine's Day snuggles.
9.
Modern Luxury Watch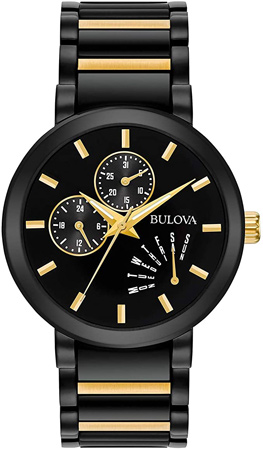 Make sure your man is on time for your special Valentine's Day dinner with this high-end, classy watch by Bulova. While classic in design, the contrasting black and gold detailing make this watch a stunning eye-catcher. The case is made of matte black stainless steel while the bracelet features alternating gold and black links. The domed glass with edge-to-edge crystal construction makes it resistant to scratches while still offering crystal clear viewing. It's also water-resistant so he can leave it on even if it starts raining. If your man loves wearing his wrist bling, this gift is going to be one he'll never want to take off.
10.
Magnetic Therapy Bracelet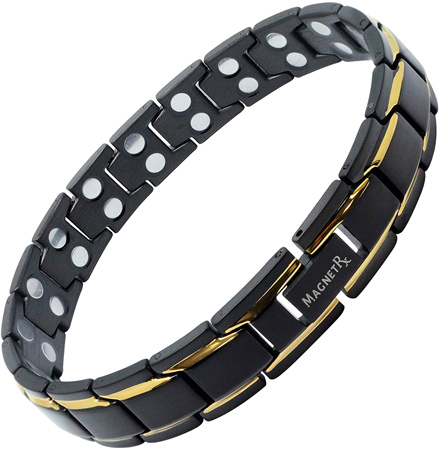 This piece of wrist candy does more than just complete his outfit with a touch of sophistication, it also offers potential medical benefits. This bracelet by MagnetRX is designed to incorporate two rows of hidden, extra-strength magnets that are said to improve circulation and help pain relief from issues like arthritis and carpal tunnel. The bracelet is made of hypoallergenic stainless steel and plated in 14k gold so it won't cause reactions or discolor from daily wear. It comes with a beautiful gift box so all the handwork is done for you. Just choose this gift and make the man in your life healthier and happier.
11.
Leather Card Wallet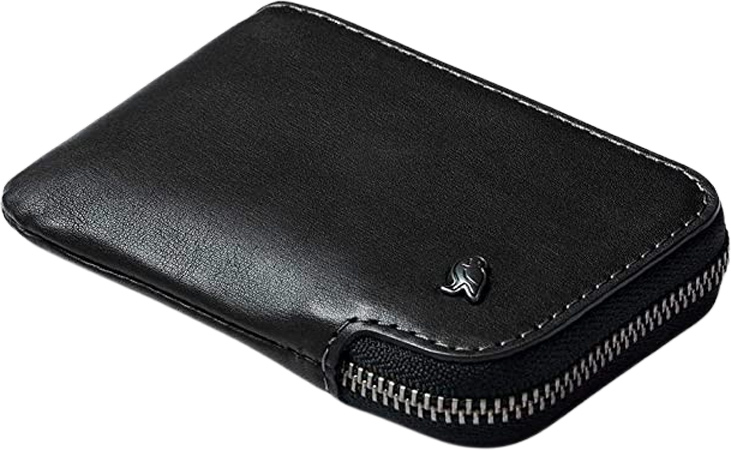 This Valentine's Day when he's pulling out his wallet to pay, make sure he does it with a brand new minimalist wallet. This genuine leather wallet, while compact in size, holds an impressive fifteen cards. Unlike other minimalist wallets that don't hold coins, the zipper closure on this wallet means he can keep all of his cash in one place. No more jingling pockets from loose change. It's also the perfect solution to be able to carry a few business cards with him so he doesn't have to carry multiple card holders. This great-looking wallet is a super idea for a Valentine's Day gift that he will use every day.
12.
Titanium Retractable Pen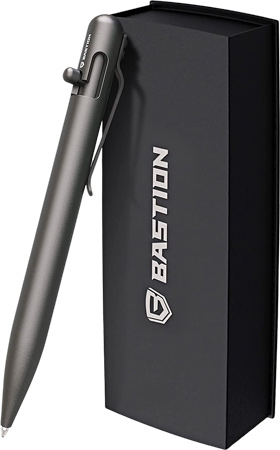 This solid titanium ballpoint pen would make a great V-Day gift for the man who appreciates luxury in all the details of his life. This sleek-looking pen not only makes an impression but it's also practically indestructible. It's resistant to breaking, corrosion and even extreme temperatures. He won't ever have to worry about leaving his pen in the car only to have it melt and leak ink everywhere. The pen features a one-click Bolt Action retraceable nib that is guaranteed to write smoothly and effortlessly. Not only will he appreciate using this at the office, this will the pen he reaches for to write you sweet love poems. (Lucky you!)
13.
Leather Tool Belt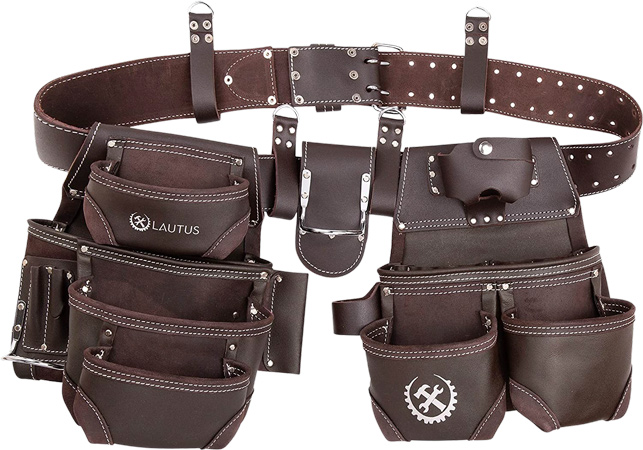 If the lucky guy you're shopping for loves his DIY projects around the house, this gift is going to make his day. This tool belt is handmade with genuine, tanned leather which means it's a belt that is going to hold up to whatever task is at hand. It features multiple pockets to hold all his essential tools and comes with an adjustable waist to make sure it's a custom fit just for him. If he's serious about his tools, he will seriously want this belt.
14.
Compact Multi-Tool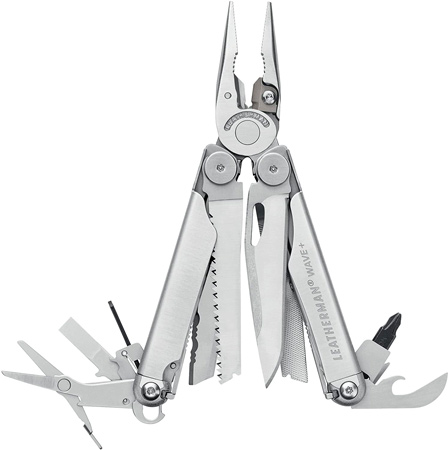 Make sure your special man has a tool on hand that will keep him ready for anything. This multitool by Leatherman takes the place of 18 different tools, all while being small enough to slip into his front pocket. This tool plays the role of pliers, wire cutters, wire strippers, a knife, scissors, ruler screwdriver and much more. This is the perfect tool to leave in his bag or truck so it's always ready to go whenever he needs it.
15.
Car Vacuum Cleaner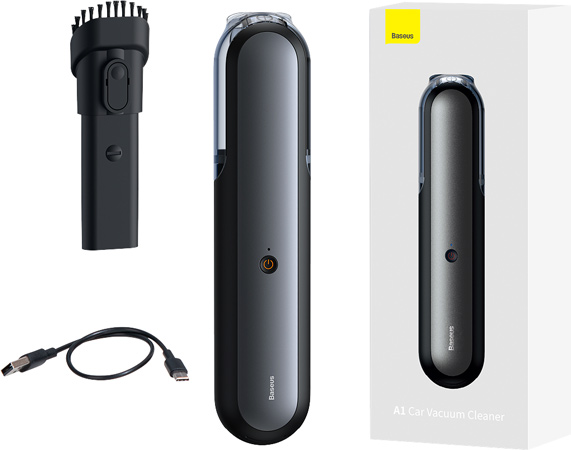 Does your man love his car almost as much as he loves you? Then this high-end auto vacuum cleaner by Baseus is going to be a V-Day gift he'll be ecstatic to get. This handheld and cordless vacuum isn't like typical bulky car cleaning appliances though. Its elegant design makes it considerably more compact than other options on the market. Don't be fooled by the extremely small size though. It offers an impressive battery life of up to 45 minutes and provides uninterrupted powerful suction. His car is going to look brand-new. (Ad he's going to love you for it!)
16.
Carry-All Backpack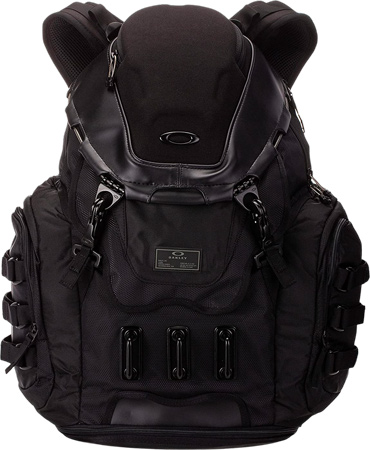 Give your special guy this really cool backpack this Valentine's Day so he'll always be able to carry everything he needs with him when he leaves the house. The bag, made by Oakley, is literally called the Kitchen Sink bag because it holds so much stuff. It's even large enough to hold a massive 17-inch laptop in the main compartment and a pair of shoes in the hidden compartment at the bottom. The bag is weatherproof and rip-proof so it's made for long-lasting durability. He's going to love this bag. Not just for everything it can hold, but because it is a really nice-looking bag that's perfect for work, travel or the gym.
17.
Tech Gear Bag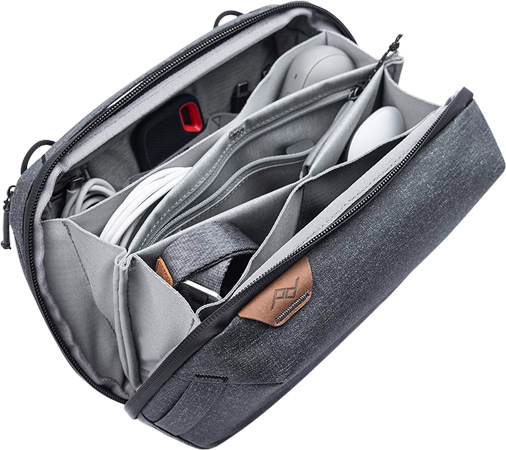 If your partner loves tech, this tech pouch by Peak Design is a great V-Day gift that he'll be able to use daily. The bag offers a wide-mouth zipper compartment that is divided into multiple smaller pockets to organize all his miscellaneous tech, large and small. For a fun twist you can fill it with his favorite candy for a unique Valentine's gift that will make him happy in more ways than one.
18.
Wireless Charger Clock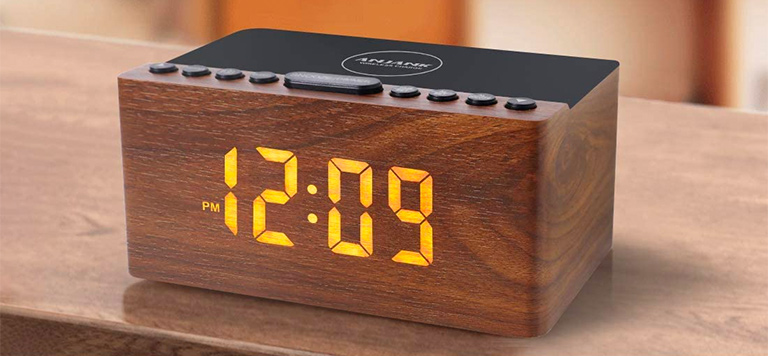 This Valentine's Day give your number one guy this classy digital alarm clock that doubles as a fast wireless charger for his phone. It also features a built-in USB charger for charging secondary devices like a power bank or tablet. The sleek design with a wood-inspired face will look great next to his bed. It's a functional piece of decor that will remind him every day what a thoughtful partner he has.
19.
Camping Cooler Chair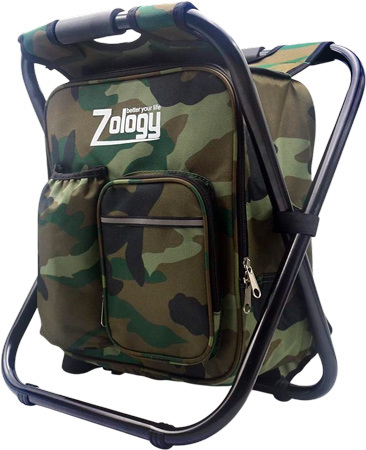 If your man is the outdoorsy type, this V-Day gift is going to keep him relaxing and comfortable while out in nature. This clever folding stool does more than just give him a place to get off his feet. It's also a lightweight backpack for easy transport and an insulated cooler bag to hold his lunch. Whether he's camping, fishing, hunting or tailgating, he can take off his backpack, quickly unfold it into the chair and grab a cold beer to sit back and take in nature.
20.
Stainless Food Thermos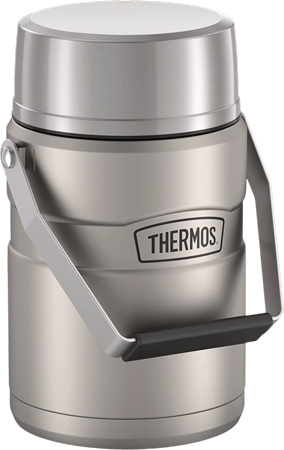 This stainless steel, vacuum insulated lunch box by Thermos is great if your man likes to carry multiple meals with him for a long day out of the house. It features two 20-ounce containers that store inside the stainless steel body. The containers are microwavable and dishwasher safe. The insulation will keep soups and cooked foods hot for up to 10 hours or cold foods chilled for up to 24 hours. When not being used for work it's great to use while camping or on long car trips. When he gets hungry, he'll appreciate all the extra space this sturdy lunch box provides.
21.
Luxury Knife Sharpener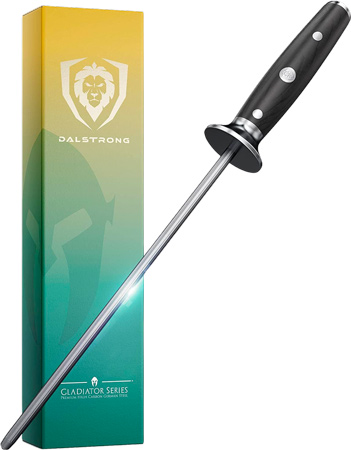 This deluxe knife sharpener by Dalstrong would make a well-suited Valentine's Day gift if the man you love, loves his chef knives. This professional-quality sharpener is made of carbon steel that is triple-riveted for strength and long-lasting durability. Make sure his precious knives stay in top condition so he can keep making you those amazing romantic meals.
22.
Weighted Workout Vest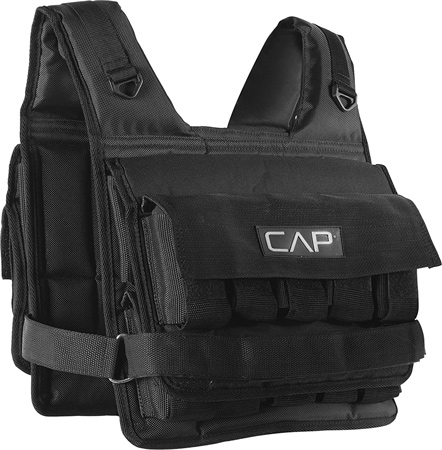 If your man loves the gym, help him add some resistance to his sweat sessions with this weighted workout vest. This Valentine's Day gift will push him to get an even better workout in the same amount of time. The vest is made of reinforced nylon and can be filled with weight packs from just 2 pounds up to an 150 pounds. That's like working out with another person on his back! After working out with this gift he'll definitely work up an appetite for that romantic dinner you have planned.
23.
Gallon Water Bottle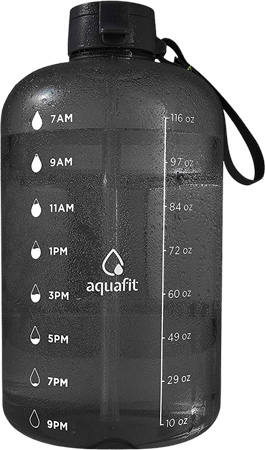 Have your man join the Gallon Challenge that went viral on social media with this gigantic water bottle. This is the perfect V-Day gift if your man likes to spend his free time pumping iron at the gym. The large bottle holds a full gallon of water and even features encouraging level markers to keep his consumption on track. It comes in so many different colors, including trendy gradient ones in vibrant jewel tones. With this gift he'll stay hydrated all day without ever having to waste time or money to fill it up.
24.
Crystal Whiskey Set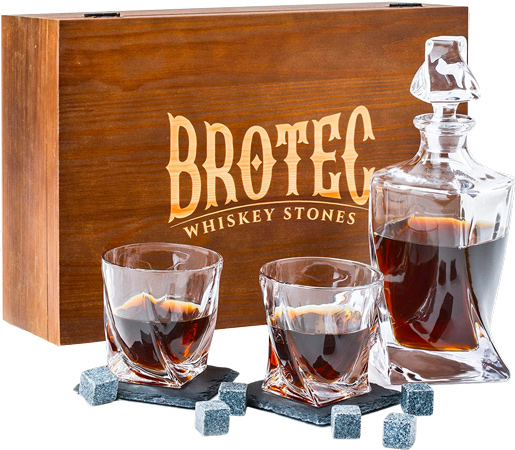 Give him something to cheers with this Valentine's Day by giving him this gorgeous crystal whiskey set. The set includes two crystal low-ball glasses, a crystal decanter, six whiskey chilling stones and two stone drink coasters. The set is exquisitely presented in the solid wood keepsake box. There's no better way to end a special day with the one you love than enjoying a quiet drink before bed with these beautiful glasses.
25.
Beer Holster Belt

If you're lucky enough to have a man with a sense of humor and a playful side, this beer holster belt will make him the talk of the V-Day party. When repeatedly walking to the fridge is out of the question, this belt will make sure he always stays beered-up. It holds a full six-pack of his favorite beer and comes in a cool camo motif. When you're trying to get creative for fun things to get him, you just found what you've been looking for.
26.
Electric Wine Aerator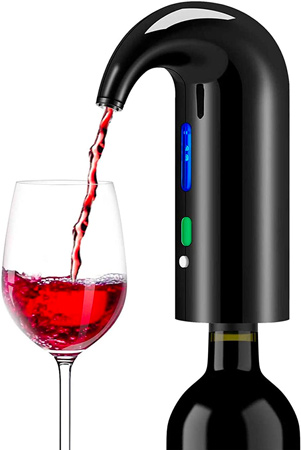 If this Valentine's Day you're planning on sharing a bottle of wine with your man, why not make sure it's perfectly aerated with this premium wine gadget. This unique gift is a great fit for the wine lover that knows how to properly enjoy a glass of vino. The electric aerator not only allows the wine to oxidize 100 times faster than letting it aerate naturally, it does so while simultaneously pouring the glass of wine. That is some high-tech wine drinking. Pair this gift with his favorite bottle and call it a party.
Need more inspiration?