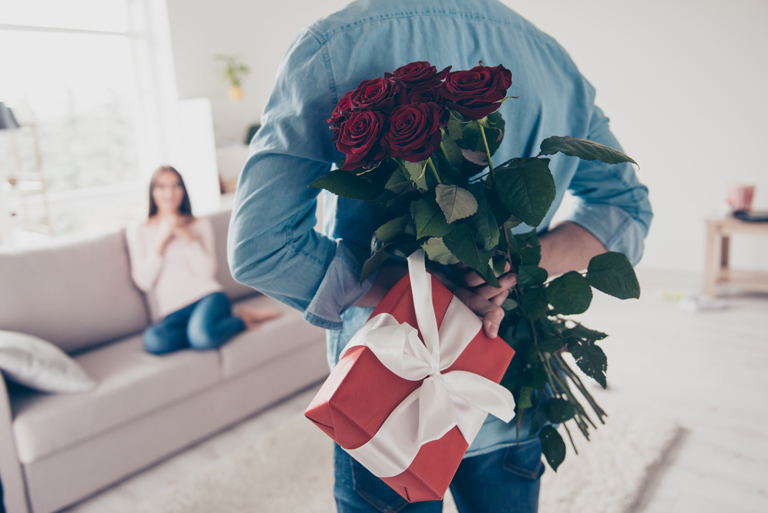 Even though you show your girlfriend every day how much you love her, the pressure always feels a little heavy when February 14th is around the corner. It's the time of year that you have to up the ante and get her the kind of gift that shows her you've put a lot of thought into finding something that perfectly expresses your adoration for her.
This list of 30 Valentine's Day gifts for your girlfriend is going to save you time and energy that you could be using to plan your romantic evening out. Yes, she's going to want one of those too. Though at least the gift part just got easier.
1.
Crystal Hearts Necklace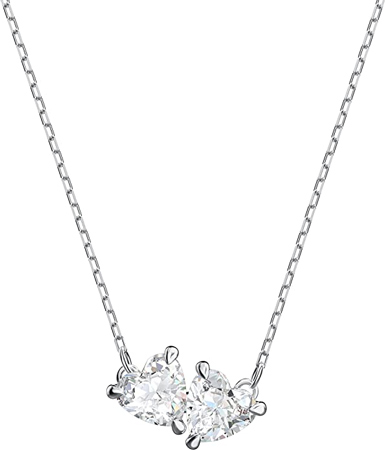 Give your girlfriend a Valentine's Day gift that will have her scrambling for the phone to call all her friends about it. Although dainty, this crystal necklace by Swarovski delivers a huge impact.
The pendant is made up of two heart-shaped crystals that are displayed in three-prong settings which allow light to pass through and give off a ton of sparkle. The two hearts set touching each other symbolize the closeness the two of you have.
2.
Luxury Crystal Watch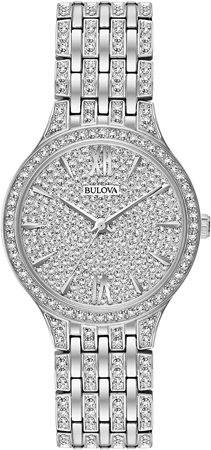 If your girlfriend loves a bit of glitz and glam in her life she's going to be impressed with this Valentine's Day present. Calling this watch by Bulova an eye-catching piece of jewelry would be an understatement. With hundreds of crystals covering every part of the watch, it's going to be the only thing people can see when she walks into a room.
Imagine the sparkle it will give off every time she checks the time. This luxury gift is going to have you in the running for the best partner of the year award.
3.
Loving Ring Holder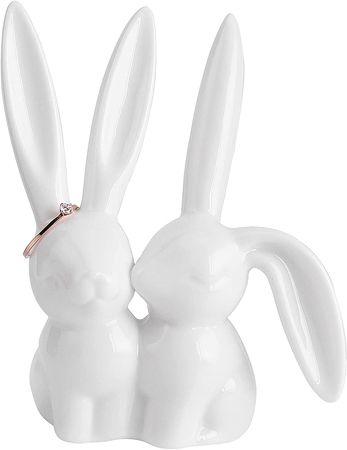 This cool gift is both useful and adorable. What says happy Valentine's day better than two kissing bunnies that can sit on her nightstand to hold her jewelry? This ring holder is made of white ceramic which means it will fit seamlessly with any decor.
She can use it in her bedroom or she can set it by the kitchen sink so she can safely store her rings while she's cooking you up that special Valentine's Day meal to say thanks for such a sweet gift.
4.
Travel Jewelry Case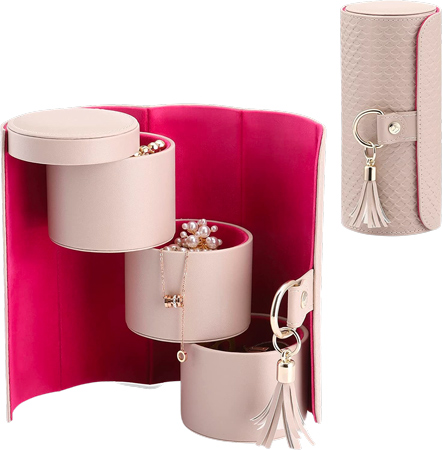 If your girlfriend likes to stay organized and keep all her jewelry protected, this travel case would be a Valentine's Day gift she'll be glad to unwrap. This case is unlike other cases she's used that require tons of snaps and plastic zipper pouches. This clever organizer unrolls to reveal three compartments that are like individual jewelry dishes.
It's the perfect case to quickly grab what she needs for her next trip without having to fuss about with individually securing each jewelry piece. If she's a busy woman on the go, she'll appreciate this gift.
5.
Preserved Genuine Rose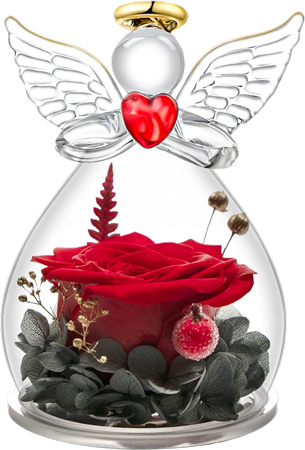 What woman doesn't love roses? My guess is the one you're shopping for does. Be sure to make the rose you give her this Valentine's Day one that she'll always remember with this beautifully presented preserved rose.
Not only is she going to be able to enjoy this single rose for years to come, but she'll also adore the glass angel it comes in. The angel is even holding a red heart, a symbol of your love for her.
6.
Red Heart Vase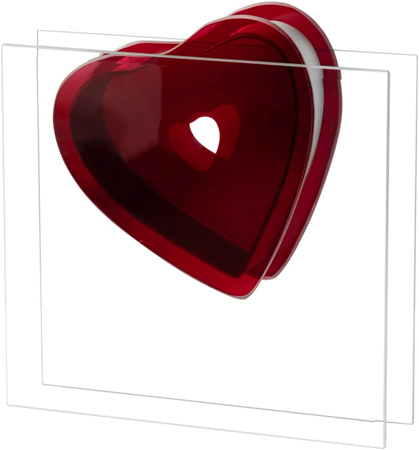 Give your girlfriend some flowers in a vase so beautiful it's going to upstage the flowers in it. If you're looking for a themed V-Day gift, this vase couldn't be more perfect. It's made of two plates of glass that enclose a red glass heart. The way it's designed makes it looks like the heart is floating. Pick up her favorite flowers and surprise her with how you chose the most appropriate Valentine's Day gift that shows how much you love her.
7.
Infinity Sleeping Pillow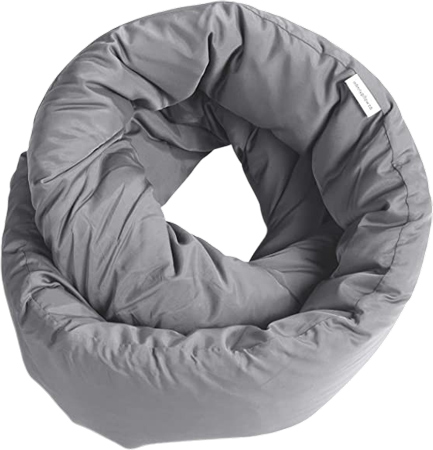 This Valentine's Day give your girlfriend something she can use wherever and whenever she wants to catch some quick beauty rest. Even just a 15-minute nap is said to help improve mood and this infinity sleeping pillow is the perfect accessory to make it happen. It's like a cross between a scarf and a pillow. It would also be a great gift if your girlfriend loves to travel.
8.
Perfect Lip Tint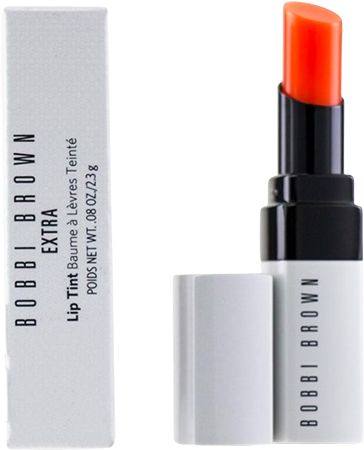 Make sure your girlfriend has a perfectly kissable pout on your Valentine's Day date night with this great gift idea. This lip tint by Bobbi Brown will moisturize her lips while leaving a natural tint that will last all day. It comes in four shades, including a stunning sultry red. All eyes will be on her this Valentine's Day, including yours.
9.
Makeup Brush Holder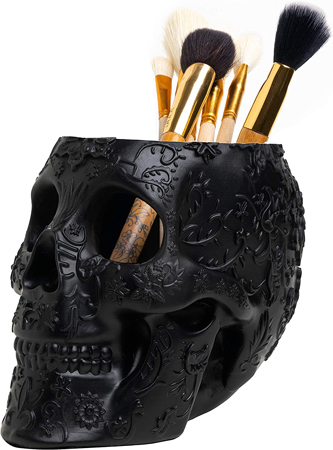 This piece of functional decor is glamorous with just the right amount of edginess. If your girlfriend loves unique decor as much as she does getting glammed up, this Valentine's Day gift is going to be a slam dunk.
Shaped like a skull, but covered in a feminine filigree design, this makeup brush holder will keep her brushes organized while adding a big dose of style to her vanity. It could also be used as a cool desk accessory to hold her office supplies.
10.
Rose Floating Candles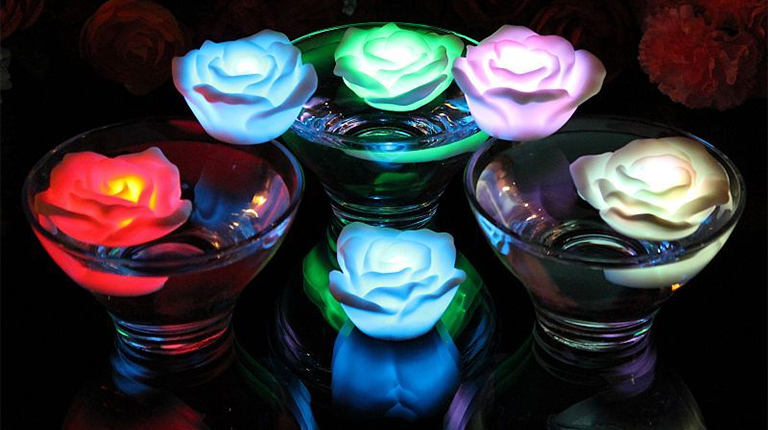 Choose this Valentine's Day gift and you'll give your girlfriend a romantic experience she'll be talking about for years. These rose-shaped LED candles are designed to float in water so they would be perfect for setting up the most extravagant bath of her life. They're made of genuine wax so they look like real candles.
They automatically turn on when the censors on the bottom touch water so when she's done soaking she can just remove them from the water to turn them off. If you're looking to give her an experience instead of just a tangible gift, this is the Valentine's Day gift to surprise her with.
11.
Tropical Bath Set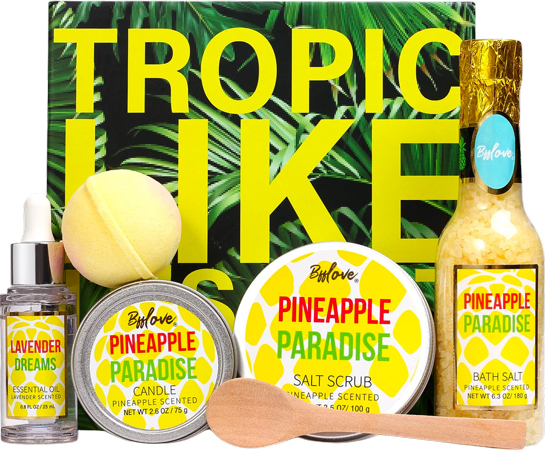 This V-Day gift is going to have your girlfriend feeling like she's at a luxury spa on a tropical island, far away from the stresses of her life. This pineapple-scented bath set includes a body salt scrub to exfoliate and soften her skin, bath salt to scent her bath, a bath bomb and a 2.6-ounce candle to light while she relaxes in her own personal paradise. When she's done with her bath and ready for bed it also comes with lavender essential oil to help her unwind and drift off to sleep.
12.
Luxury Sleep Mask
Your girlfriend has never experienced a sleep mask like this one before. Endorsed by celebrities, this mask is so luxurious she'll feel like a celebrity herself every time she gets into bed. It's made of pure Momme Mulberry silk and comes in a large variety of colors to choose from.
Unlike alternative masks that are made of cotton or synthetic materials, the silk of this mask won't cause her skin to dry out, which can cause fine lines and wrinkles. This is a dreamy Valentine's Day gift she would love to have.
13.
Heated Eye Massager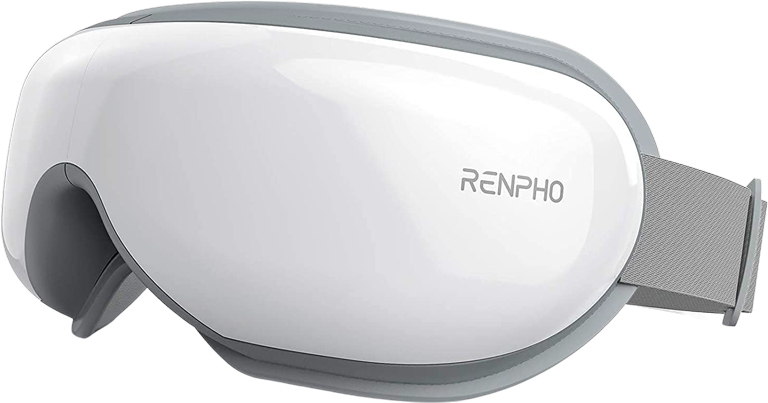 Give your girlfriend the ultimate gift for relaxation this Valentine's Day with this heated eye massager. It looks like a sleep mask but acts like an on-demand massage therapist that can relieve tension and relax tired eye muscles. If your girlfriend suffers from headaches or eyestrain from being on the computer all day, she needs this gadget in her life.
The heated massage will even reduce eye puffiness and dry eye symptoms from excessive screen time. The built-in Bluetooth speakers and preloaded relaxation tracks are the perfect way to take a few minutes to slow down and mentally recharge.
14.
Plush Thick Blanket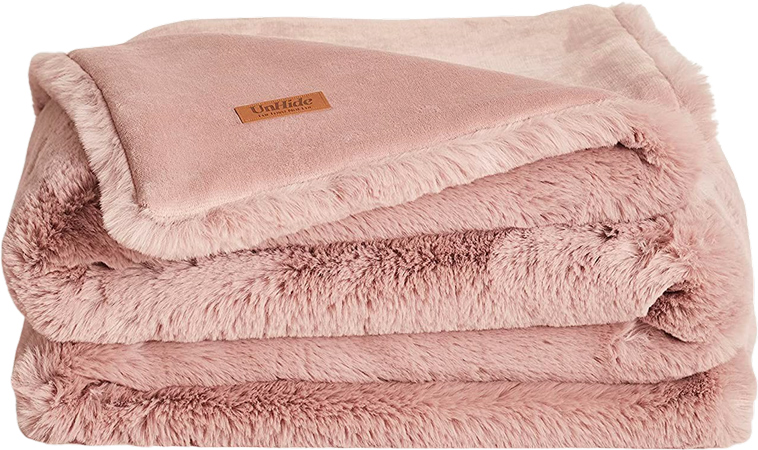 This gift will be your girlfriend's favorite couch companion. (Besides you, of course.). This blanket is made of unbelievably soft material that is twice as thick as traditional blankets. The extra thickness also gives it added weight which can help with better sleep and alleviate bedtime anxiety.
The large queen size makes it big enough for her bed but still portable enough to cozy up on the couch with. It comes in various stylish colors but the dusty pink color would be a great choice for a Valentine's Day themed gift.
15.
3D Pillow Cover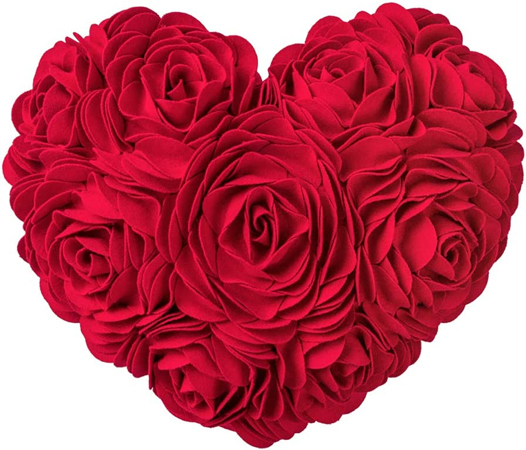 Take the concept of giving her roses for Valentine's Day to a whole new level with this really cool gift. This 3D pillow cover is made of a cluster of textile red roses that form a heart shape. The flowers are made of wool fabric while the back is lined in plain red cotton canvas.
It features a hidden zipper for a seamless look while it's on her bed or favorite chair. This gift will not only brighten up her room but it will brighten her day every time she sees it and remembers how much you love her.
16.
Beautiful Picture Frame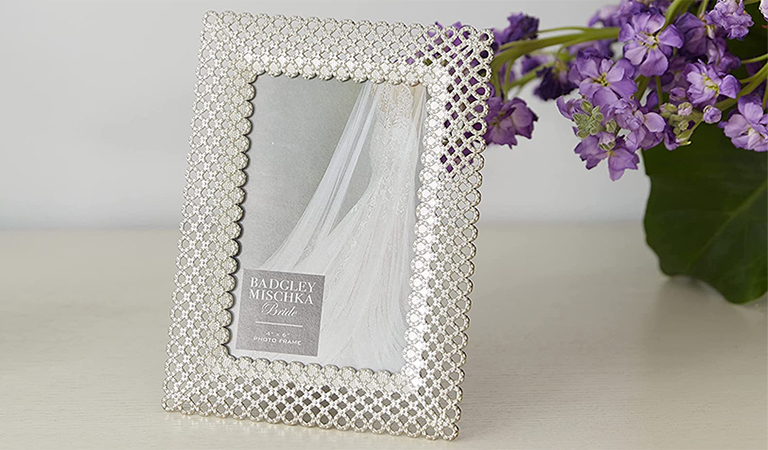 This picture frame by famed designer Badgley Mischka is a great gift idea for your Valentine. While the design is ornate, with a repeating cut-out pattern, it still manages to be understated and a timeless piece of decor. The silver finish gives it an elegant look that would beautifully frame a picture of the two of you. This is the kind of gift that your girlfriend will keep forever.
17.
Wood Photo Album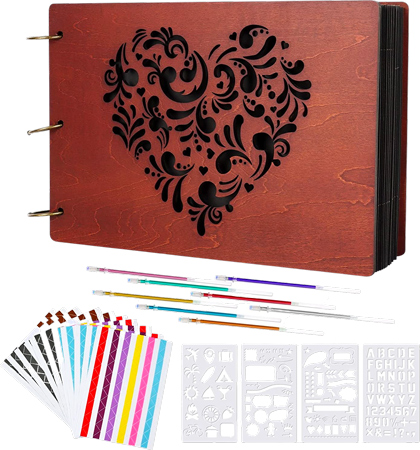 For Valentine's Day you can give your girlfriend a place she can scrapbook all her favorite memories with you. This wood photo album that features a heart cutout design on the cover would be the perfect place to do it. It comes with 50 pages of thick craft paper but the three-ring design means she can keep expanding it as you make more memories together.
It even comes with photo corner stickers to add her pictures, design stencils and colored pens so she'll have everything she needs to create a custom memory book you can both look back on as you grow old together.
18.
Hanging Heart Decor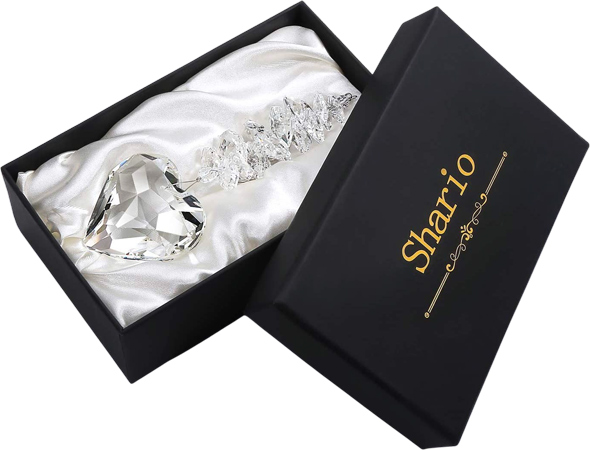 With this Valentine's Day gift your girlfriend will always have a symbol of your love on display in her home. This crystal heart suncatcher can hang in her window to reflect light and shine rainbows all over her room. It's available in clear or rose pink and even comes ready to gift in a luxury, satin-lined presentation box.
19.
Romantic Wood Sculpture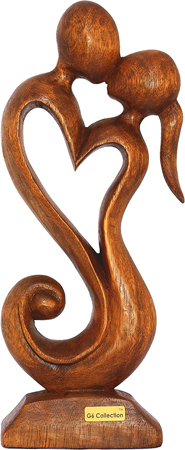 Here's a Valentine's Day gift idea that will make your girlfriend melt. This sculpture is hand carved from wood to look like two lovers sharing a kiss. Their bodies are touching in a way that forms a heart. This would be a great piece of decor for a bookshelf or her desk so she can always be reminded of what a romantic person you.
20.
Heart Picnic Basket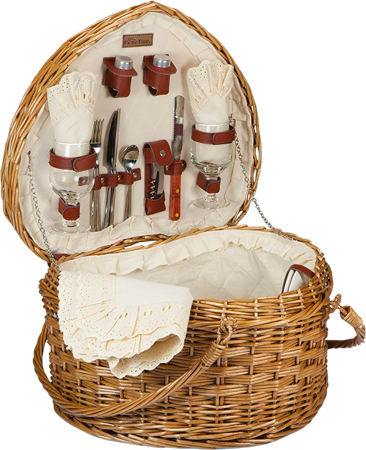 Looking for a romantic Valentine's Day gift idea? You've found it with this one. Is there anything more romantic than a meal for two out in nature? This heart-shaped picnic basket is going to take your picnic to the next level. Ditch the plastic cutlery and paper napkins and give her the five-star treatment with this complete set.
It includes full-sized cutlery for two, two ceramic plates, two wine glasses, salt and pepper shakers, a wine opener and fancy lace napkins. This gift will create memories she'll cherish forever.
21.
Wood Carved Bowl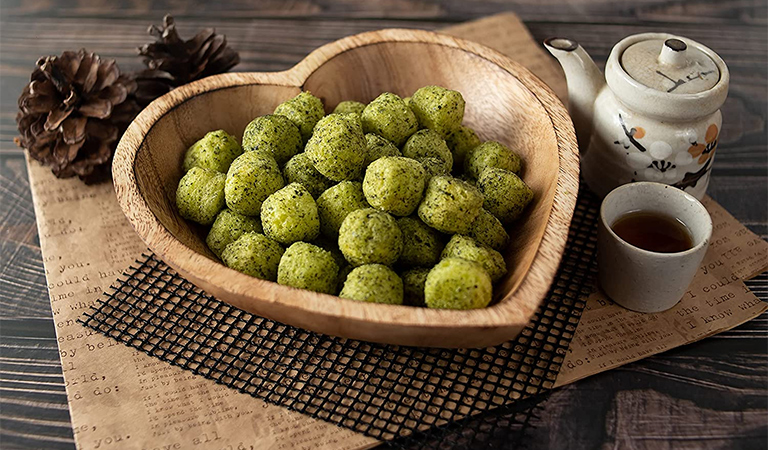 For a Valentine's gift that your girlfriend can use all year, this decorative bowl is going to make her happy. It's made of wood that has been hand carved into the shape of a heart. It can be used as a nut bowl, catchall bowl for keys and loose change or for serving snacks while you cuddle up and watch Netflix together this Valentine's Day.
22.
Glass Candy Dish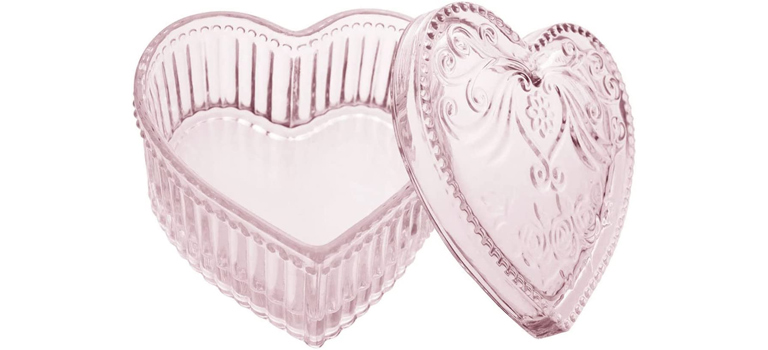 If your girlfriend likes gifts as sweet as she is, this is the gift to choose for her. This candy dish is made of transparent pink glass and is shaped like a heart. The lid is decorated with an embossed filigree design that gives it a vintage vibe.
This would be a cute gift filled with her favorite bite-sized candy. Even after the candy is all gone she'll have a lovely dish to keep her jewelry and trinkets organized.
23.
Candle Accessory Set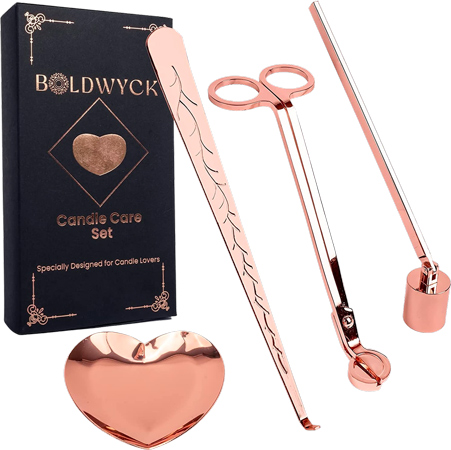 If your girlfriend loves candles, this Valentine's Day gift is what she needs to spruce up her candle vignette. This candle accessory set is made of rose gold metal and includes four pieces that will look great left out on display.
Using the tools to care for her candle will also improve the longevity of her candle collection. Trimming the wick with the trimmers will keep the candle burning evenly and not tunneling. The set also includes a pick, a snuffer and a cute heart-shaped tray for matches or other small accessories.
24.
Romantic Moon Lamp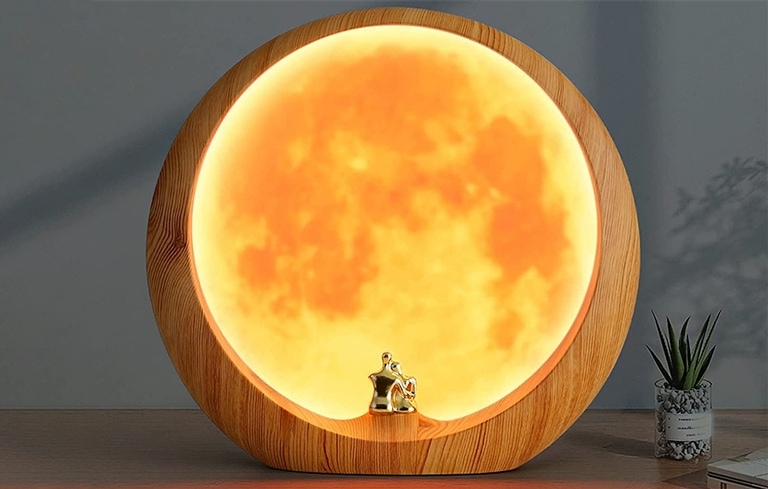 Brighten up your girlfriend's day with this amazing Valentine's Day gift. This side table light will have her in a romantic mood every time she turns it on. It's designed to look like a full moon behind a snuggling couple in love. The light is touch activated by tapping the figurine of the couple and can be set to three different brightness levels. The soft glow this light gives off will be sure to set the mood for your romantic Valentine's Day night together.
25.
Matching Luggage Set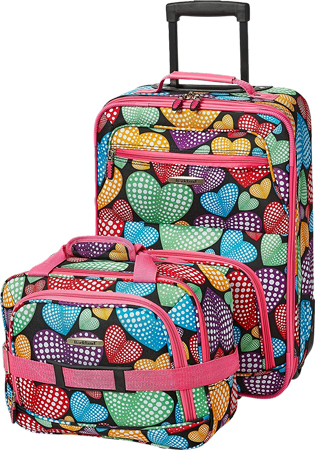 Planning a romantic Valentine's Day getaway? Surprise her with this gift when you tell her and she'll be revved up to start packing. This two-piece set of weekend bags is everything she'll need to flit off for a weekend of fun with you.
It includes a roll-on suitcase and a matching tote. The outside is covered in a vibrant pattern that mixes hearts and polka dots. Your girlfriend is going to love taking this gift with her on all of her future trips.
26.
Designer Laptop Bag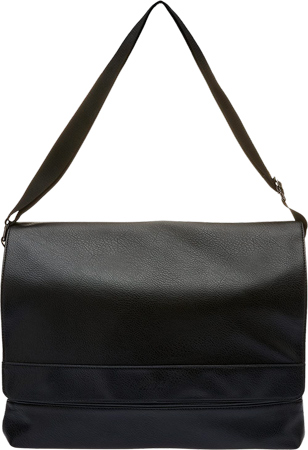 Give your girlfriend a Valentine's Day gift she can use every day with this designer laptop bag. Made by Kenneth Cole, this messenger-style bag looks sophisticated while being minimalist and timeless.
It's made of pebbled, vegan leather that not only makes it easy to wipe clean but also makes it an animal-friendly alternative to other leather bags. Inside there is plenty of space for her files, a full-sized laptop and that secret love note you slipped in there when she wasn't looking. You're such a romantic.
27.
High-End Purse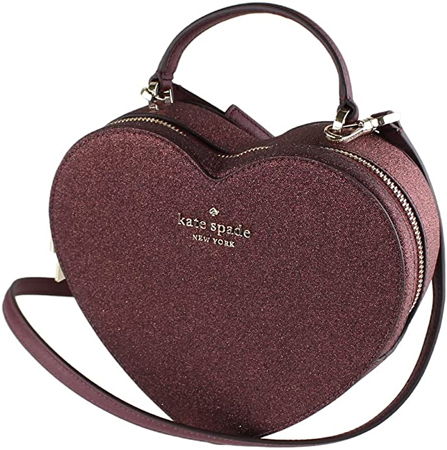 This gift will become her official purse for every Valentine's Day. It's made by Kate Spade, a designer name in fashion, using a beautiful red glitter fabric that sparkles just enough to catch attention but not so much to look tacky. The heart-shaped design will let the world know that she loves to have fun with her accessories but also likes to keep it classy. Fun and classy, just like her.
28.
Cozy Terry Slippers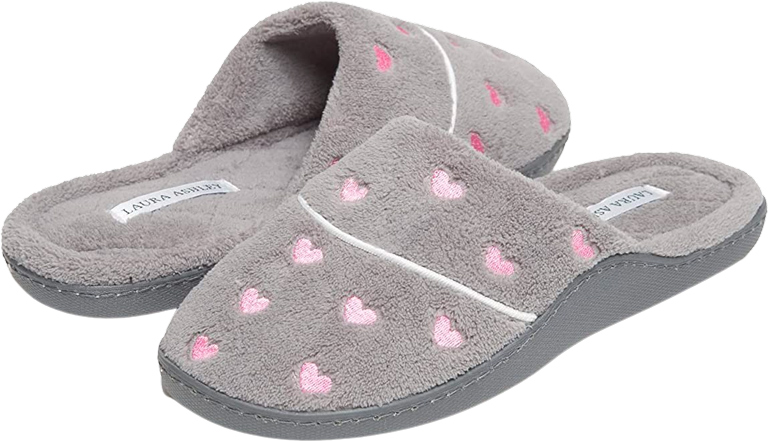 For the days when you and your girlfriend want to shut the world out and just be together at home, these cozy slippers will keep her feet happy. They're made of soft terry cloth and feature a repeating embroidered pink heart design that would make these a great Valentine's Day gift.
The insoles have extra thick padding for comfort and the bottoms feature rubber tread to keep her safe from slipping. Give her this gift and plan a romantic lazy day at home together.
29.
Plush Fleece Robe

This designer robe by Vera Bradley is the perfect outfit for your girlfriend to change into after you get home from your romantic V-Day dinner together. It's made of super soft fleece and features a sherpa-lined hood and tie waist belt. The red hearts set against a blush pink background makes it ultra feminine and very on-brand for Valentine's Day.
30.
Timeless Everyday Perfume
Perfume for Valentine's Day is always going to be a safe bet and this classic fragrance is going to be a gift she wants. Happy, by Clinique, has been around since 1997 but is still one of the most popular scents women love.
The citrus and vibrant tones make this an uplifting scent while still being sophisticated and sensual. Your girlfriend is going to smell divine and she's going to love you (even more) for it.
Need more inspiration?