Valentine's Day isn't just a day for celebrating romantic love. It's a great time to let the friends in your life know that you have love for them too. Show them how much their friendship means to you by giving them a special gift that they'll treasure forever.
Finding a Valentine's Day gift for friends can be difficult though. Everything seems to be centered around romance. This list of 27 Valentine's Day gifts for platonic friends you love is going to make it easy to find a sentimental gift that appropriately expresses the love you have for them.
1.
Preserved Rose Box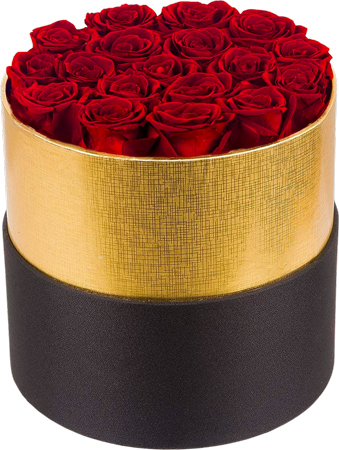 Flowers for Valentine's day aren't just reserved for romantic love. The love between friends is just as worthy of a beautiful bouquet of roses. Don't just settle for roses from the grocery store though. Get your friend roses that will last for up to three years. This box of roses is made of real roses that have been preserved in a way that they won't lose their shape or color.
The gift box they come in stands 8.5 inches tall and is designed to be attractive enough to permanently display the blooms inside. If your friend loves fresh flowers, they will appreciate having this lovely gift in their home for years to come.
2.
European Crystal Vase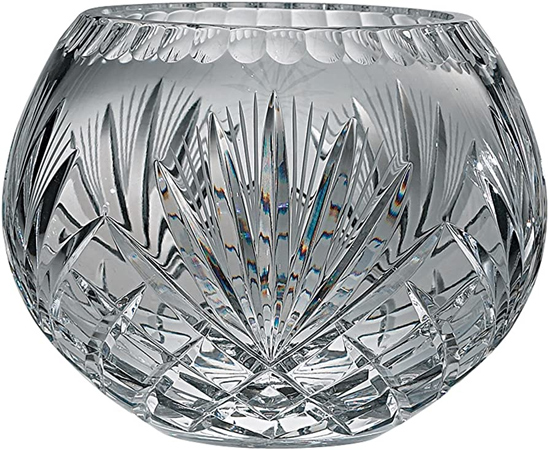 This stunning crystal vase is a Valentine's Day gift your friend is going to be in awe with. It's made of thick, European crystal that has been mouth-blown and hand-cut. The size makes it perfect for a small bouquet of flowers on a nightstand or side table.
It can also double as a candle holder for tea lights or pillar candles. Alternatively, if your friend has a sweet tooth it would be a classy sweet dish. Whatever your friend chooses to do with it, they'll be thankful for such an eye-catching Valentine's Day gift.
3.
Crystal Picture Frame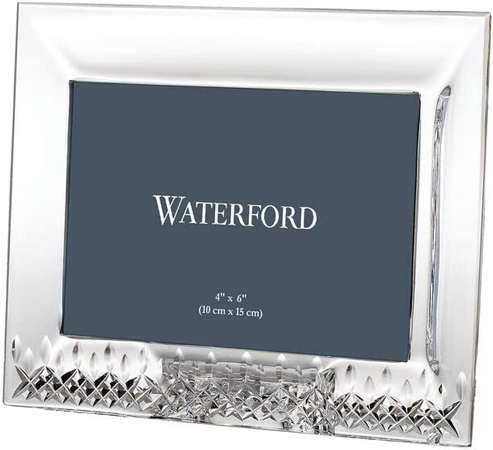 Give your friend a Valentine's Day gift that will remind them of the bestie love you have for each other with this picture frame. Made by Waterford, a notable name in high-quality crystal decor, this frame exudes sophistication.
You can add your own favorite picture of the two of you or let them choose their own. Giving it to them empty would also be a wonderful way to let them know that your best memories together are still to come. With this gift, they'll have a picture frame worthy enough to display them.
4.
Metal Trinket Dish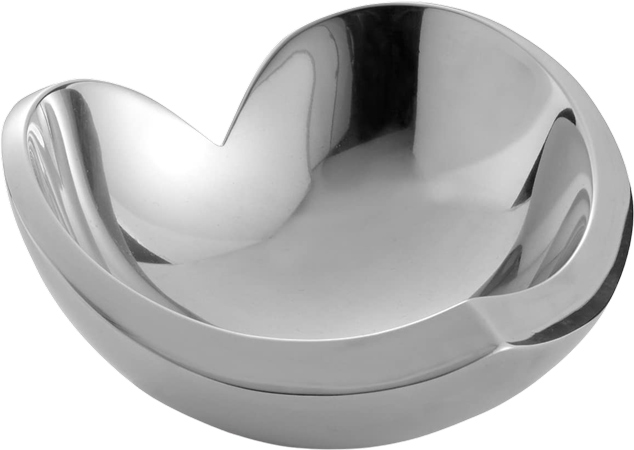 For a themed Valentine's Day gift that can still be used all year, this modern bowl by Nambe is going to get your friend excited. This little trinket dish was designed by Sean O'Hara, an award-winning designer. It's shaped like a heart and made of reflective silver alloy.
The size makes it the ideal dish to set next to the sink so your friend can take off their jewelry while they're doing the dishes or washing their hands. It would also look great on their dresser or nightstand to hold jewelry or small items that they empty from their pockets. Everything will be safe and organized in a stylish way that reminds them they are loved by you.
5.
Tea Infuser Tumbler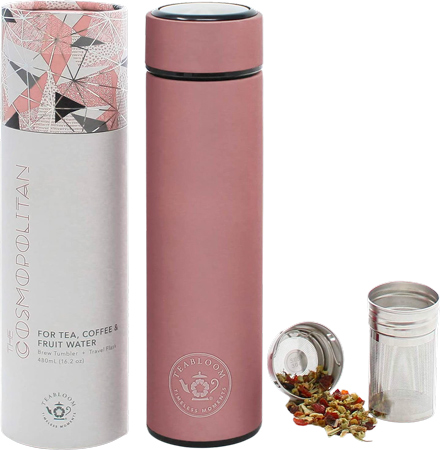 If your friend prefers loose tea over coffee, this travel tumbler will be a Valentine's day gift they'll look forward to using every day. Voted as one of Oprah's favorite tumblers, this gift will not only keep their tea warm for hours, but it also provides an on-the-go way to steep their loose tea leaves.
They can even use it to infuse their water with fruits and herbs for a healthy and refreshing drink. It comes in five different colors to choose from and even includes a gift box.
6.
Heart Shaped Spoons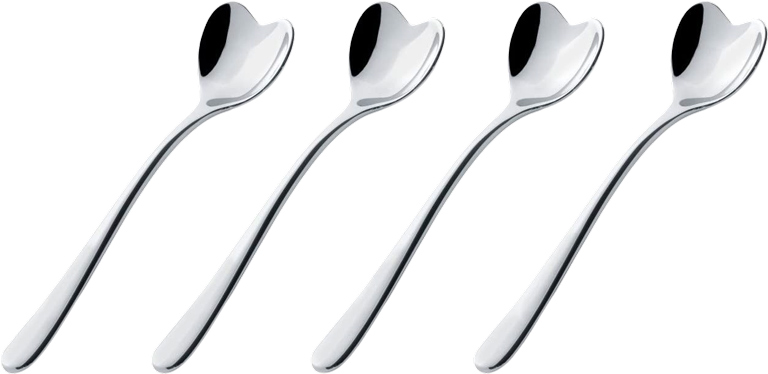 Does your friend love coffee? If so, this Valentine's Day gift is going to make them fall in love with their morning coffee all over again. These four-inch stainless steel coffee spoons are shaped like hearts that are the perfect size for stirring espressos.
The set includes four matching spoons that come in a presentation box ready to be gifted to your lucky Valentine.
7.
Ceramic Heart Pan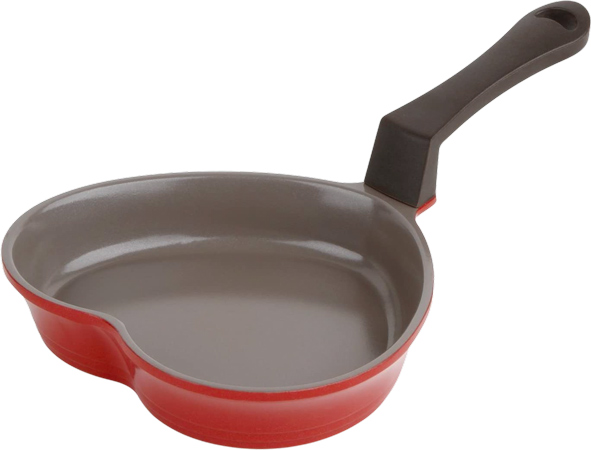 Give your friend a gift that will help them make the perfect Valentine's Day breakfast. This heart-shaped pan is made using a special nonstick coating called Ecolon. This not only makes it a more healthy alternative to traditional nonstick pans, but it also makes the pan highly durable and scratch resistant.
This little pan will cook up the perfect heart-shaped omelets, pancakes, waffles and even personal-sized pizza. Your friend can definitely say their meal was made with love.
8.
Magnetic Charcuterie Board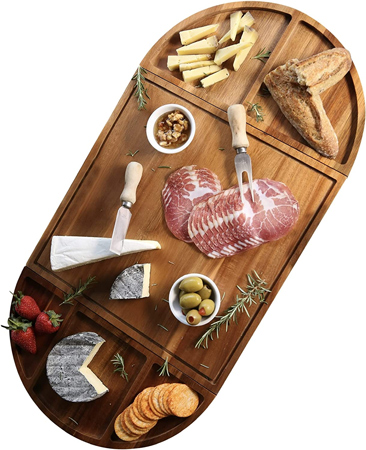 Here's a Valentin's Day gift idea that is going to help your friend level up their entertaining skills when they have friends over. Or, it could be used for a romantic night in with their partner. This large charcuterie board is the perfect wine and cheese night companion. It's made of solid wood and features two detachable ends that reconnect via embedded magnets.
The unique thing about this board though is the ends can be attached to each other to create a completely separate board. So, it's really two boards in one gift.
9.
Fondue Party Set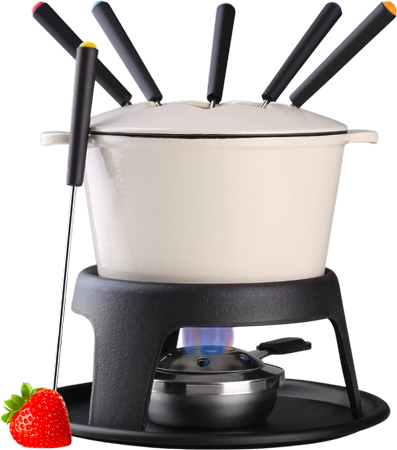 Whether it's with friends or a romantic partner, Fondue is always the perfect dinner for sharing. This fondue set comes with everything they need to cook a delicious Valentine's Day treat, including six fondue forks, a cast iron melting pot and a burner made of iron. Just add cheese or chocolate and call it a party. You'll definitely be getting an invite after getting your friend such a fun and useful gift.
10.
Dinner Party Set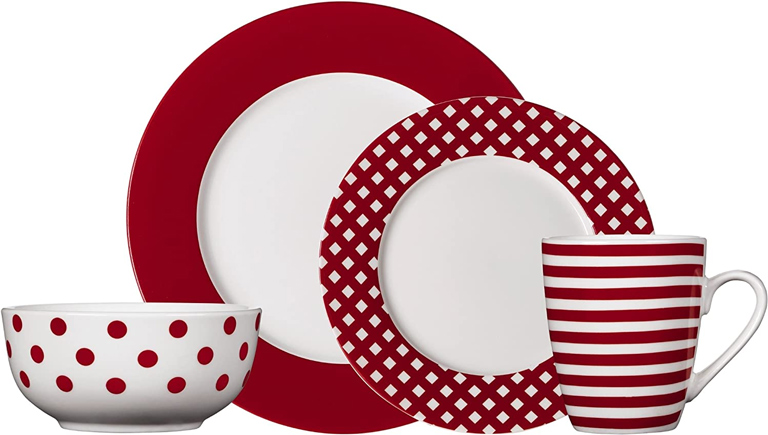 Your friend is going to throw the best-looking Valentine's Day dinner party anyone has ever seen with this dinnerware set. It's on theme with the red and white design, but also versatile enough to use any time of the year.
The set mixes fun polka dots and stripes and comes with a place setting for four, including dinner plates, salad plates, soup bowls and mugs. Everything is made of hard-wearing ceramic that is both dishwasher and microwave safe. Every meal is going to look internet worthy when it's plated up on this trendy set.
11.
Bread Making Kit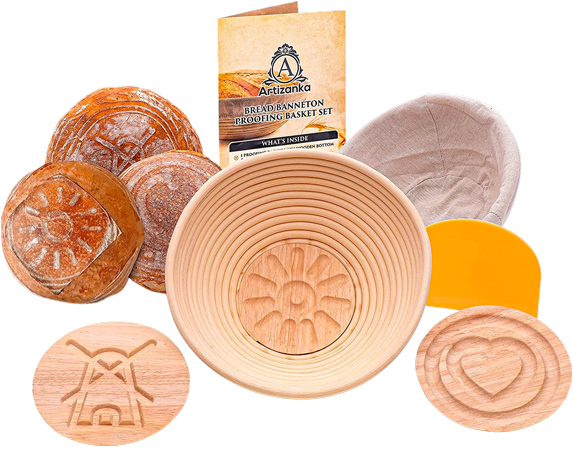 Breaking bread with someone means you want to share a meal with them. Let your friend know you want them to be the person you "break bread" with this cute gift idea. This bread-baking bowl with sourdough starter kit will help your friend make professional-level homemade bread you can enjoy together.
The kit even includes two stamps to decorate the tops of the bread, one of which is a very appropriate heart shape.
12.
Wine Gift Tote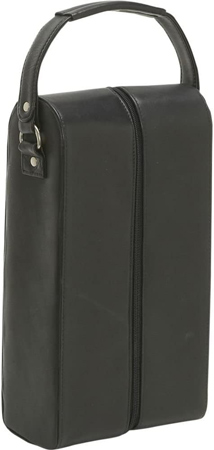 When in doubt about what to get a friend for Valentine's Day, wine is always going to be a welcomed gift. Instead of handing it over in a paper gift bag though, give it to them in this ultra-premium wine gift tote. It's made out of full-grain Colombian Vaquetta leather and features antique hardware details.
The zipper opens to reveal two padded sections that hold two full-sized bottles of wine. They can enjoy the wine (hopefully with you) but then can reuse the tote anytime they take wine to a party. Your friend will be obsessed with how luxurious this Valentine's Day gift is.
13.
Electric Wine Chiller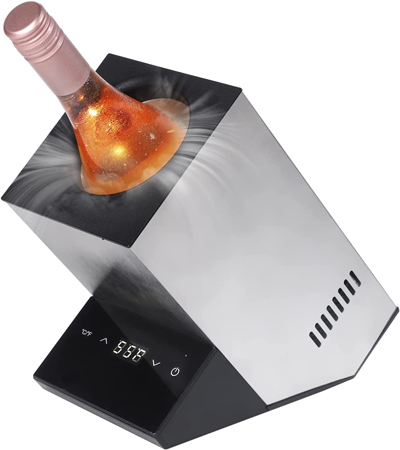 If white wine is what your friend is into, here's a Valentine's Day gift that is going to have them blown away by how thoughtful you are. Instead of using a traditional wine chiller, this electric one is going to simplify their life and put more time back into their nightly routine.
The LED display on this rapid chiller will even allow your friend to adjust it to the perfect temperature. Within minutes their next bottle of white will be ready to pour and enjoy with friends.
14.
Stemless Wine Glasses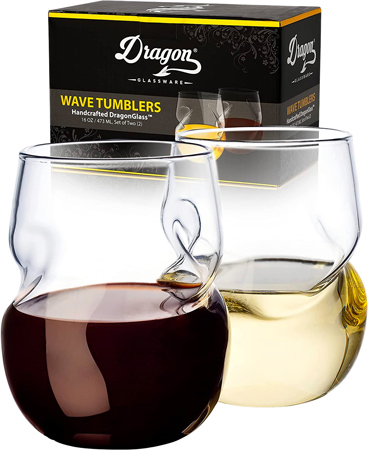 This set of stemless wine glasses is perfect for any Valentine's Day celebration. The twisted design of this set not only makes them stand out as something unique, but it also makes holding the glasses more comfortable and is even said to aerate the wine for deeper flavors.
The glasses hold 16 ounces each and come in a set of two, four or six. They're fancy enough for a romantic Valentine's date night but are also dishwasher-safe and low-maintenance enough for morning smoothies and juices.
15.
Themed Shot Glasses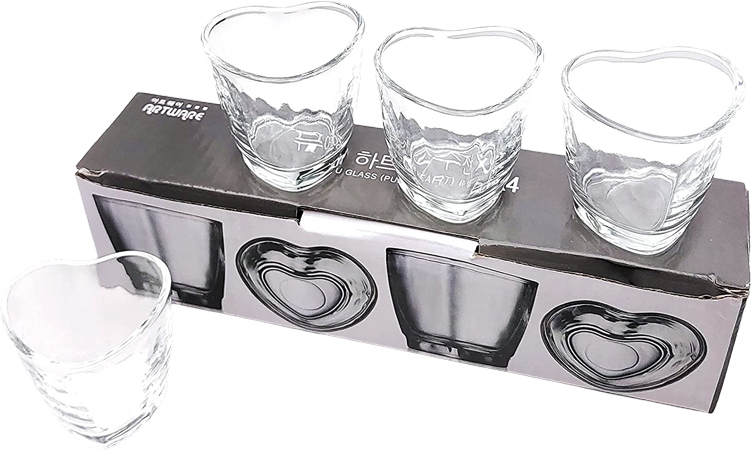 Raise a glass to the amazing times you've shared together with these Valentine's Day shot glasses. Shaped like hearts, this set of four glasses is made of durable and dishwasher-safe glass. Each glass holds a 1.7-ounce pour of your friend's favorite tipple. This party-starting gift will get a ton of use even beyond the holiday.
16.
Heart Ice Tray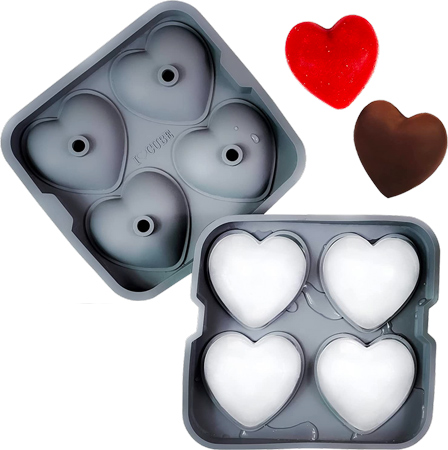 Even your friend's ice cubes can be part of the Valentine's Day theme with this cool gift. Instead of serving cubed ice with this year's V-Day cocktails, this ice mold will freeze them into heart shapes. The mold is made with durable and dishwasher-safe silicone.
After connecting the top and bottom of the ice tray it can be filled via the four holes in the top. Once they are set in the freezer your friend can wow all their party guests with their impressive attention to detail. It can also be used to make heart-shaped mini cakes or homemade chocolates.
17.
Relaxing Scented Candle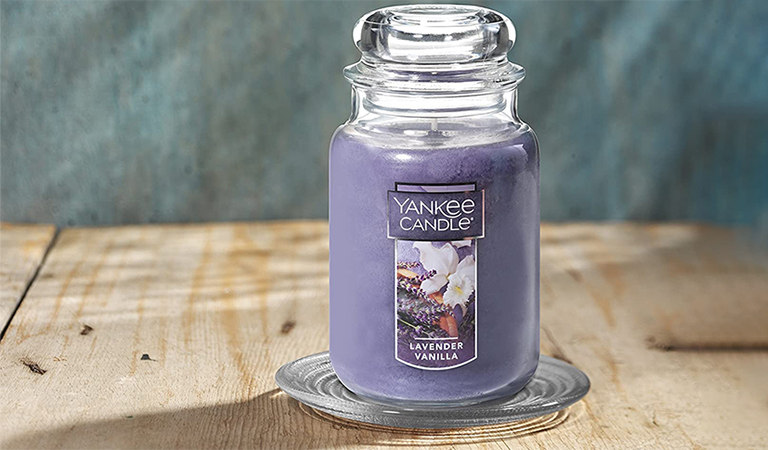 Make your friend's home smell amazing as they relax at home with their loved one this Valentine's Day. This 22-ounce candle by Yankee Candle is richly scented with a sultry combination of lavender and vanilla.
The clear vessel allows the candlelight to glow around the entire room, creating a serene atmosphere for up to 110 hours of burn time. Choose this gift and there will be no doubt your friend will have a better Valentine's Day because of you.
18.
Crystal Votive Holder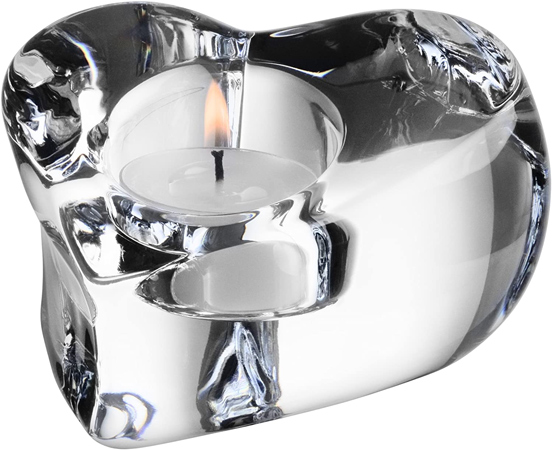 Good things come in small packages and this Valentine's Day gift idea is going to make a great impression when your friend opens it. This luxury votive holder, crafted in Slovenia, is made of high-quality crystal and holds a single tea light candle.
It would look amazing on your friend's coffee table or can be used to dress up a bland office desk. It's a touch of classy decor that serves as a constant reminder that your friendship will always have a place in your heart.
19.
Battery Operated Candles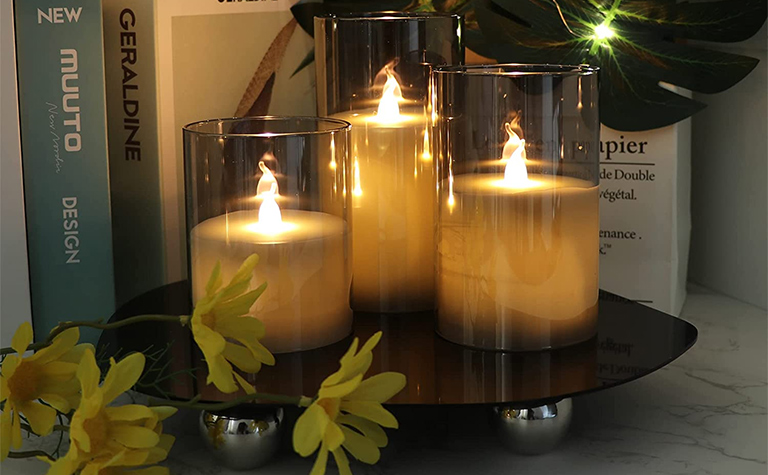 Is it even a successful Valentine's Day without a candle-lit atmosphere? Probably yes, but your friend is still going to love this gift idea. Instead of getting them candles that may last a month, depending on how much they burn them, get them the perfect set of candles that will burn whenever they want, for as long as they want.
This trio set of battery-operated candles doesn't just create a romantic glow in the air at the push of a button, they actually look very realistic. Not like the cheap plastic-looking alternatives. The smoky glass of these candles makes them a decor piece your friend will want to use every Valentine's Day and every day in between.
20.
Burger Coaster Set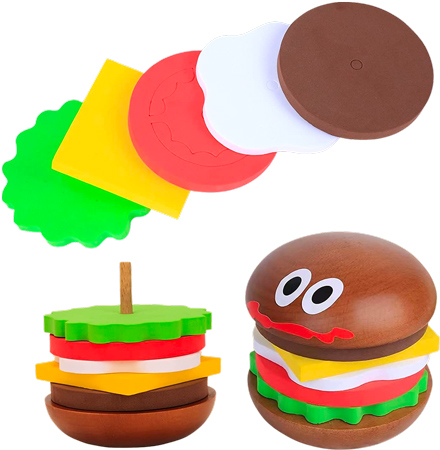 If you're looking for a cute Valentine's Day gift that isn't oozing with love hearts and holiday romance, this is the gift you're looking for. This coaster set is as adorable as it is useful. Not only will your friend have a set of coasters to protect their furniture, but they'll also have a fun piece of table decor that will make them smile whenever they see it.
The set comes with five wooden coasters that are sandwiched between two wooden burger buns. The coasters look like lettuce, tomato, onion, cheese and a burger patty. The wood burger buns also double as lids for coffee mugs. This unique gift is going to be a real treat for your friend.
21.
Hanging Air Planters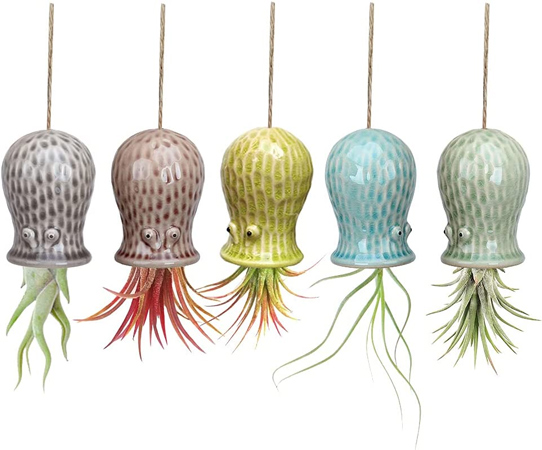 This Valentine's day you can let your friend know how much they mean to you with this set of hanging air planters. The set comes with five ceramic planters, each a different color. They are made to look like a group of squids, the air plants being their tentacles.
They can be easily hung from the ceiling, shelves or even outside with the included jute strings. Pick up a couple of air plants and give this gift to your friend to let them know as long as you're both friends, they'll never be alone. Just like this group of happy squids.
22.
Metal Wall Decor

Help your friend surround themselves with reminders of how much they're loved with this Valentine's Day gift. This versatile piece of decor is made of galvanized metal so it could be hung inside the house or used as a piece of lovely garden decor. It's made up of three hanging hearts, all attached to each other with rustic twine. Whether your friend has a rustic farmhouse aesthetic or they like minimalist art, this is a gift they will love.
23.
Modern Love Statue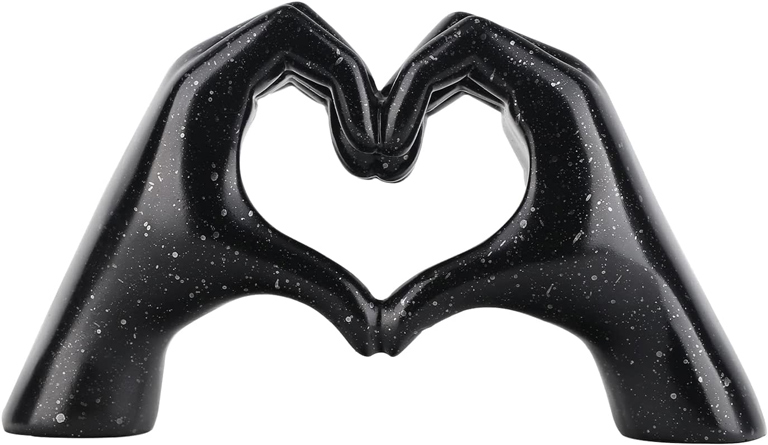 If your friend appreciates modern art, they are going to be all about this cool Valentine's Day gift. This statue looks like two hands forming a heart shape. It's made of a high-grade, nontoxic resin that won't chip or fade. It would make a bold desk accessory for your friend to use at work.
It's a way to remind them that they have someone in their life that will always be in their corner rooting for them. You're friends for life.
24.
Entwined Elephant Sculpture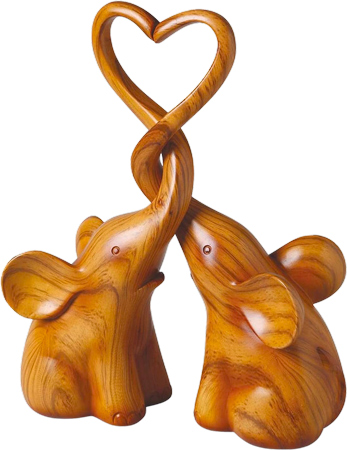 Show your friend that you'll never forget the bond you have together with this darling elephant sculpture. Standing at nine inches tall it's the perfect size to keep on their dresser or on their desk. Their trunks are entwined to create a heart, symbolizing their affection for each other.
It's made of resin and finished to look like wood, so it will last a lifetime. They say an elephant never forgets, just like you'll never forget how lucky you are to be friends. This is a Valentine's Day gift rich with sentimental meaning.
25.
Themed Wall Mirrors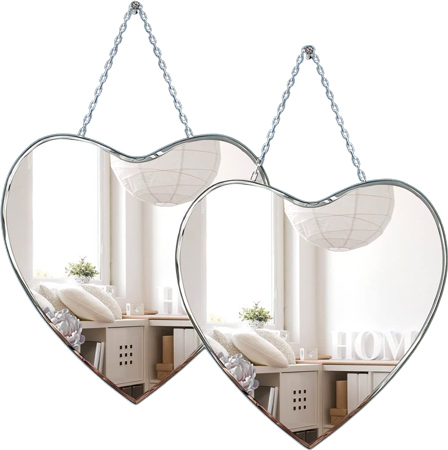 This is a Valentine's Day gift idea your friend can hang in their home and appreciate for the entire year. This stylish set comes with two matching heart-shaped frameless mirrors. The 12-inch by 12-inch size makes them ideal to use as accent mirrors in bathrooms or in a vanity room.
The backsides of the mirrors are pre-installed with brackets and chains so they can either be mounted by hanging them from the chains or mounted flush to the wall with the brackets. This chic gift is perfect if your friend is looking for more ways to make their home a place that reflects them. Literally.
26.
Knit Throw Blanket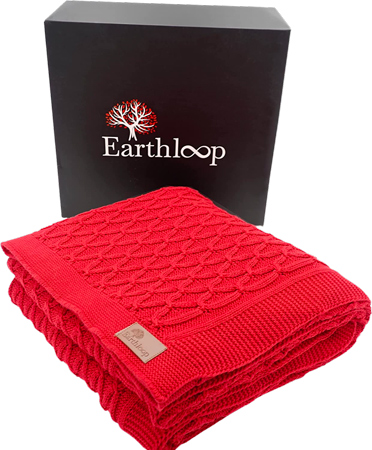 Nothing beats the feeling of cuddling up on the couch under a blanket with someone you care for. This knit throw blanket would be a wonderful Valentine's Day gift to give your friend this year. It's made of environmentally friendly and hypoallergenic cotton that will stay soft after being machine washed.
It comes in there colors to choose from, but the bright red would be very on theme for a Valentine's Day present.
27.
Chakra Healing Crystal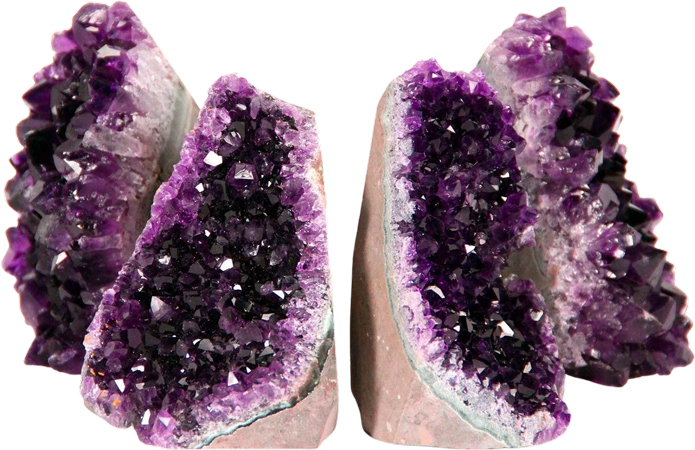 Help your friend fill their heart chakra this Valentine's day with this stunning crystal cluster. Amethyst is said to be a healing stone and one to attract love into someone's life. Keeping it around the house as a beautiful piece of decor might not be a bad idea.
Sourced in Uruguay, a country known for producing the deepest colors in Amethyst, you can be sure you're giving your friend a top-quality specimen they can cherish in their home forever.
Need more inspiration?