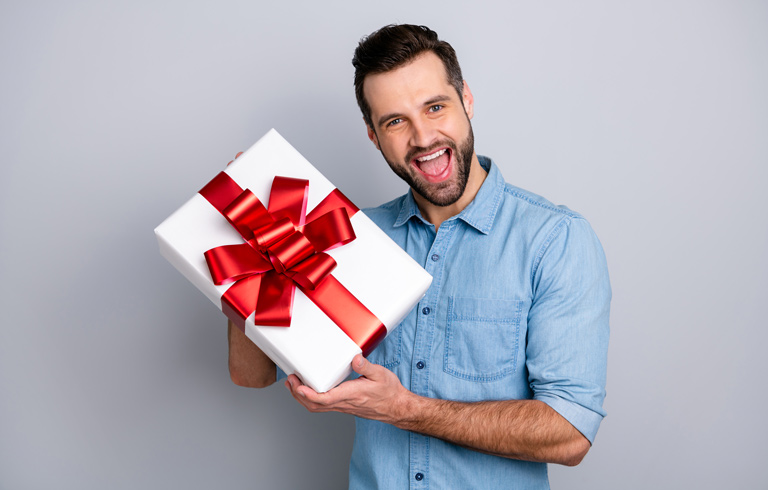 From camping gifts to something for the car, uncles are usually an easy relative to find a gift for. If you need something to give to your favorite uncle, we have a range of gifts that will be ideally suited to the fun guy in your life. For uncles who enjoy playing sport, or who like to spend time indulging in a hobby, there are gifts and presents available for things like crafty model making to fishing and soccer. Or give a gift that will make a cool ornament or a treasured keepsake that your uncle can keep on a shelf or an office desk. Whatever you choose, he is bound to be delighted.
1.
Wallet with Money Clip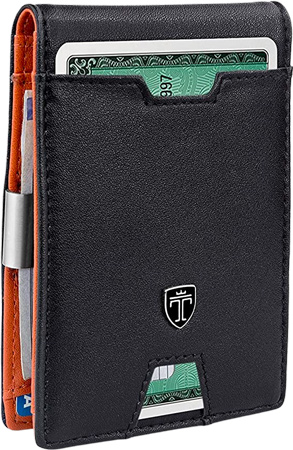 This cool, sleek wallet is ideal for keeping credit cards, debit cards, and cash safely tucked away. Finished in black leather with a silver brand badge, this wallet looks classic and expensive. The notched cover allows frequently used cards to be accessed easily and a driver's license can be kept in the see-through slot. RFID protection keeps cards safe from theft and a built-in money clip keeps banknotes easily at hand. This wallet will make a great gift for uncle on his birthday or any other special occasion.
2.
Cell Phone Stand with Speaker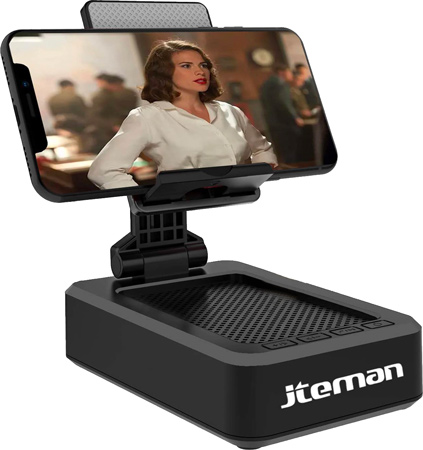 Keep your cell phone easily visible for hands-free operation with this handy car phone mount. The stand features a built-in speaker so you can hear music or GPS directions clearly. Fully adjustable to any viewing angle the phone mount can cradle a mobile device in a landscape or portrait orientation. Use in in the home while cooking, or stand it on a workbench to watch DIY guides and how-to videos while leaving your hands free to work.
3.
DIY Whiskey Kit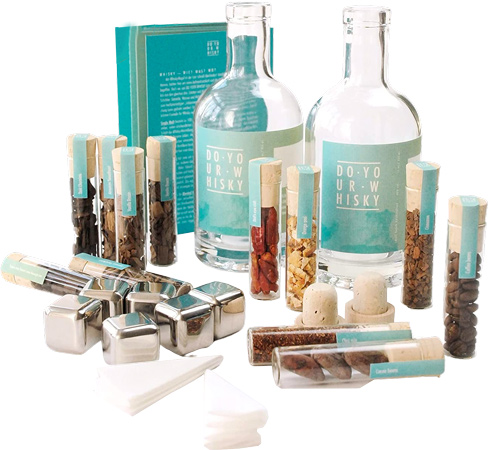 If uncle likes a drop of whiskey, then help him to craft his very own small batch blend with this whiskey making kit. Comes complete with a selection of woodchips and botanical to infuse whiskey with woody, smoky notes, or light fragrant florals. Create original whiskey concoctions just like a professional mixologist. Great for sharing with family and friends, and different and exciting flavors can be made to suit any palette. Experiment by mixing different combinations and design your own signature blend.
4.
Grilling Spice Set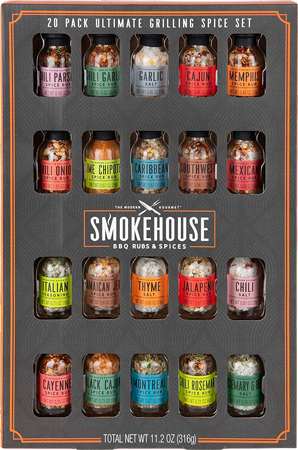 Spice up your ribeye or pep up your pork chops with this versatile barbecue spice set. It will make a fantastic gift for any uncle who is an aspiring pitmaster and contains salts, herbs, and spices. Choose from mouthwatering flavors like Montreal Spice Rub and Italian Seasoning, or tease the tastebuds with spicy Chili Garlic, or Cajun Rub. Add a bit of zest to any meat dish and make barbecue meals even more tasty with this versatile and flavorful spice pack. Budding chefs and barbecue experts will love this gift.
5.
Waterproof Jacket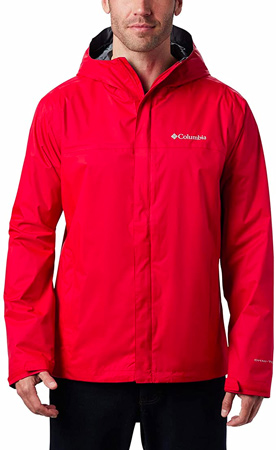 Made from super lightweight material, but durable enough to withstand a heavy downpour, this Columbia jacket will be a great gift for uncle. It comes in all sizes and a fantastic range of colors which will suit anyone's wardrobe. Featuring a zippered rain guard, and elasticated cuffs it is guaranteed to keep moisture out even in tough weather conditions. Use it for fishing or camping, or wear it on rainy days to give complete protection.
6.
Two Tone Moccasins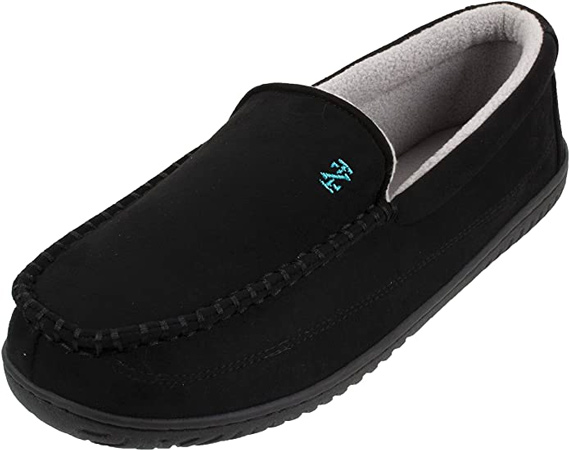 These stylish moccasins will be the ideal gift for any uncle that likes to put his feet up and watch TV. The warm outer material and soft inner lining will keep feet toasty and warm, and the memory foam inner sole will reduce pressure and stress on the feet and ankles. A hard rubber sole mean that these slippers can be worn outside for brief periods, like on trips to the shed or trash can. No laces or ties to worry about, just slip these soft warm slippers on easily and enjoy the soft comfort.
7.
Futuristic Luxury Pen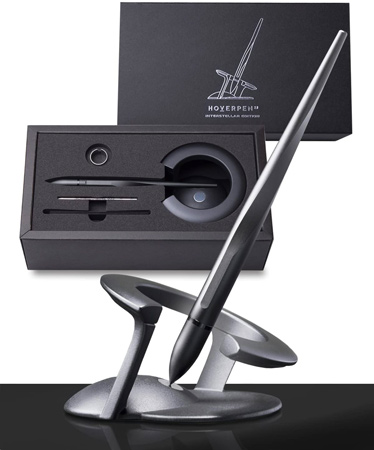 Make your uncle the envy of his coworkers with this magnetic, futuristic-looking pen. It comes with a stylish stand and the pen hovers freely in the air, as if suspended by magic. The gravity defying pen is finely balanced at a convenient angle and can be picked up and used as needed. It can be flicked, spun, and bounced and before returning to its original position, and the pen will write cleanly and smoothly. It will make a fantastic conversation piece that also has a practical use.
8.
Motorcycle Bottle Opener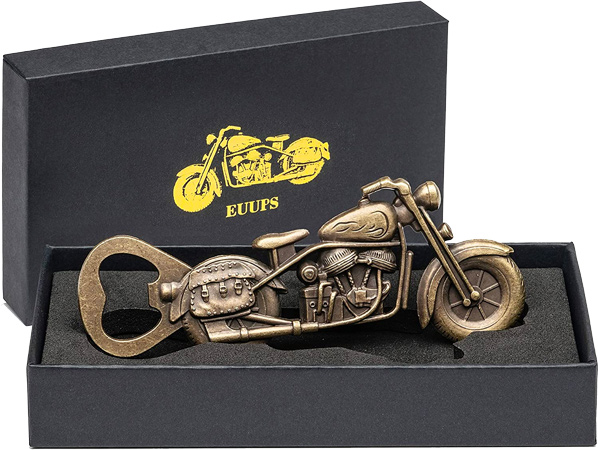 Made from tough zinc alloy, this vintage motorcycle bottle opener features intricate detail and is sturdy, solid, and well made. Sporting a detailed motorcycle design the beer opener fits comfortably in the hand and will easily open bottles without slipping. Compact and lightweight, take it on trips, or keep it at home for when guests come over. Use it to open beer, ale, or cider, and give it to your favorite uncle as a Christmas or birthday gift. It will look great as a decorative ornament or will be ideal to keep on a bar or table in a man cave.
9.
Knitted Beanie Hat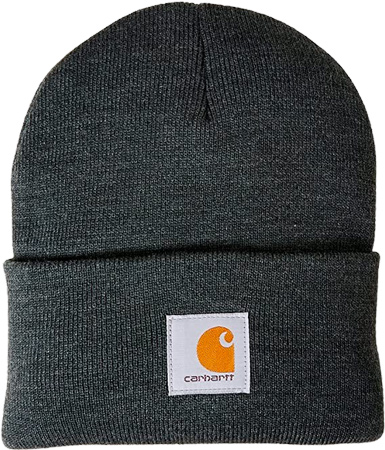 Keep the head warm and hair dry with this knitted beanie hat. Made from warm and stretchy fabric this hat will fit any head size. Easy to slip on and off with no ties or pulls to worry about, this hat will fold up small enough to slip into a coat pocket, or stash in an overnight bag when traveling. Perfect for using in winter weather this hat will keep in the warmth and protect the head from icy wind. Ideal for use when out walking or when attending outdoor events.
10.
Wooden Phone Docking Station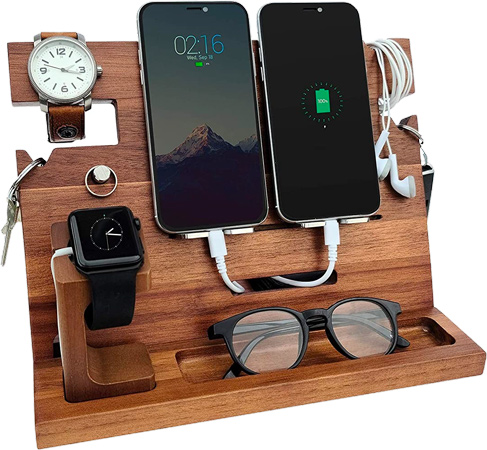 Everything can be kept neat and organized with this super versatile phone docking station. It has enough room to store and charge two mobile devices and the built-in trays and stands can hold pens, glasses, cash, or jewelry. Made from natural wood, the stand looks stylish and elegant, and the moveable supports can be adjusted to hold different sized items. Carved hollow trays at the rear can be used to store wallets and other belongings, and this docking station will look great on a dresser or a nightstand. For the uncle who likes to keep things organized this is the ideal gift.
11.
Leather Toiletry Bag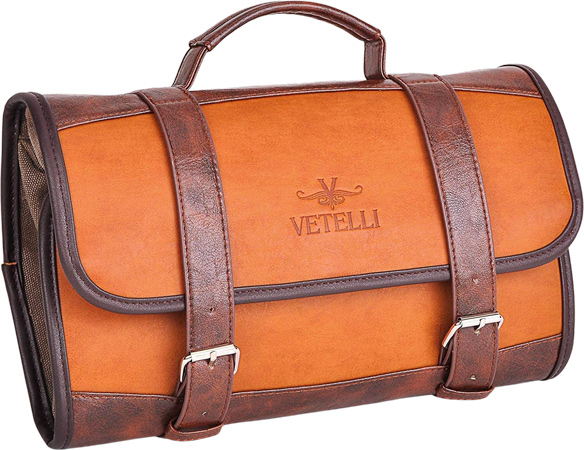 For relatives who are frequent travelers this bag will make a useful present. Keep all necessary items and toiletries together with this useful and compact bag. Made from premium leather and complete with pockets and compartments, this bag is the ideal travel companion. Use it to carry shaving equipment, moisturizer, and shower gel, or use it to keep accessories like phone chargers to hand. Once you arrive at your destination, hang the bag up using the included hook to keep everything easy to reach. When you are ready to leave, just roll it back up and fasten it securely with the leather straps and buckles.
12.
Moisture Control Socks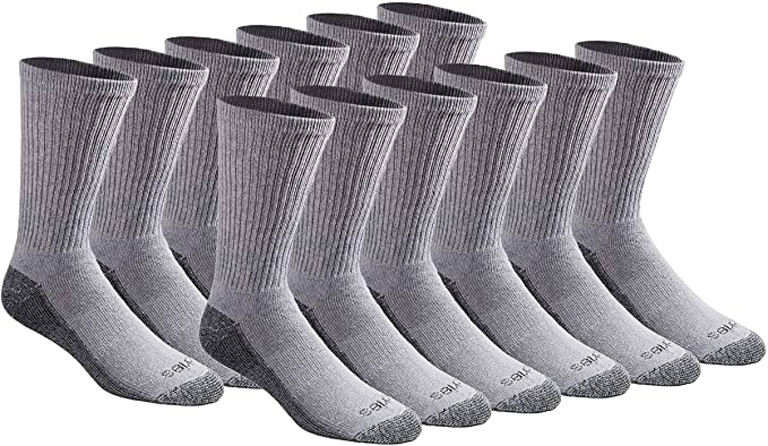 Feet will be guaranteed to remain fresh and dry with these moisture control socks. Each pair is made from material with advanced moisture wicking properties to keep feet free of damp, sweat, and humidity. Keep them in the car to change into after a football game, or carry a spare pair in a work bag to keep feet feeling clean and fresh all day. The multipack features 18 pairs of socks so you will never run out of a fresh pair. The socks can be easily cleaned in the washing machine and will come out like new every time.
13.
Sandalwood Gift Set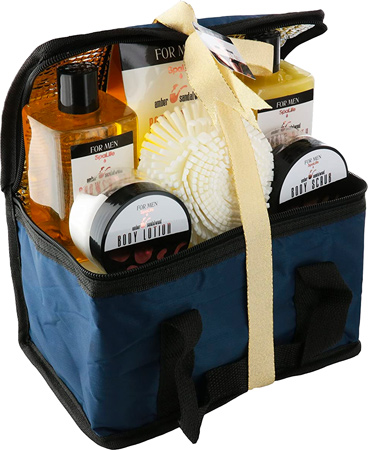 This luxury bath and body gift set will make a delightful gift for uncle. It comes packed with luxury products, all made with a masculine sandalwood scent. Exfoliators and facial scrub help to unblock pores and keep skin looking fresh and youthful, and bath crystal help to promote relaxation and rejuvenation in the bathtub. Everything comes packed in a stylish presentation box and will make a lovely pampering gift for a special uncle.
14.
Stainless Steel Watch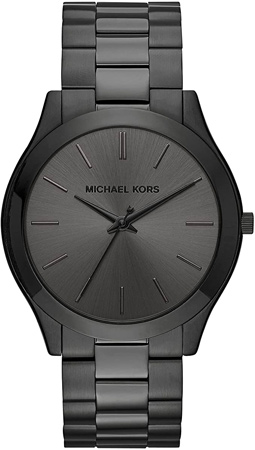 Make your uncles day with this ultra-stylish Michael Kors watch. Designed with a slimline profile with a classic yet modern look, this watch is finished completely in black. Using shiny and matte black sections to highlight areas of the strap and watch face, this dark timepiece looks suave and sophisticated. Black hands sit on top of a burnished black dial and numbers and second hands are raised in a smooth mirrored black finish. This watch will look fantastic with a suit, or just as good for casual wear.
15.
Star Wars Mandalorian Helmet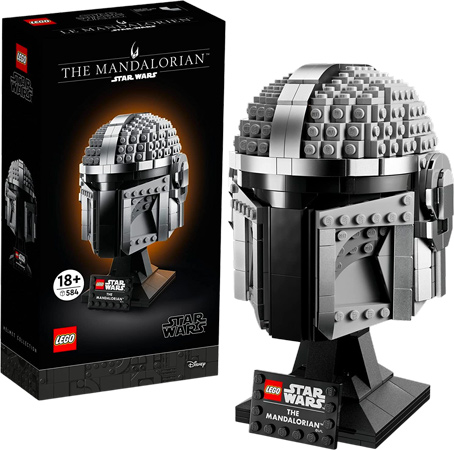 Star Wars fans will love receiving this Mandalorian Lego helmet as a gift. If your uncle is a fan of the movies then this gift will be perfect for him. Watch him enjoy assembling the Lego pieces into the familiar helmet shape, and replicate iconic features of the headpiece. Once it is finished It may be disassembled and enjoyed again, or the finished piece can be displayed in the home on a bookshelf or coffee table. It will make an eye-catching and attention-grabbing conversation piece.
16.
Draft Beer Dispenser

Beer, lager, and real ale will stay frothy and foamy with this handy beer dispenser. Simply use it to dispense your favorite brew and marvel at how the advanced carbonation brings out all of the subtle flavor and taste of the beer. Made from corrosion-resistant zinc and with a durable matte finish, the draft pour dispenser is easy to keep clean and will look gorgeous for pour after pour. It's great for using and parties and family gatherings, and it will be sure to impress your buddies.
17.
Comfort Cross Trainer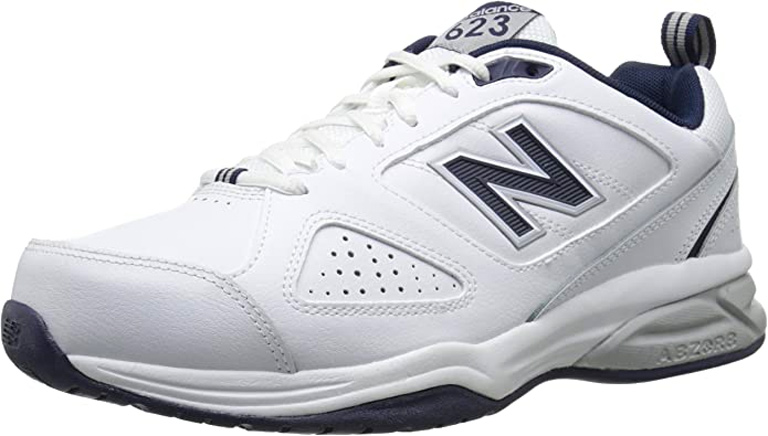 Does your uncle play sports, or like to keep fit by running or going to the gym? If so, then these trainers will be a useful and wearable present. Made from durable yet breathable material these sneakers are designed to give the foot maximum support when engaging in sports activities. With reliable impact resistance they are made to absorb pressure and will cushion the feet from shock. Versatile and durable with complete breathability they will be ideal to wear when playing any number of sports or engaging in training runs.
18.
Crew T-shirts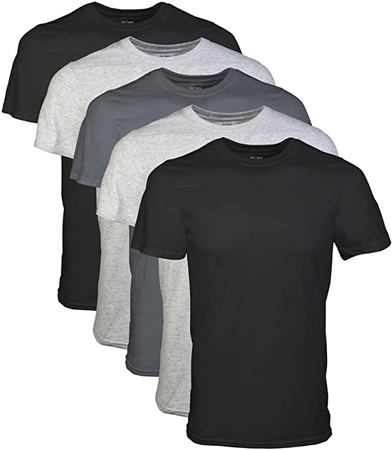 Help uncle to look cool and casual with these super relaxed cotton T-shirts. Designed with a round crew next these shirts look great worn under a dress shirt or on their own. Use them to pair with jeans or for workout sessions at the gym. The pack includes five shirts in grey, black, and white so they will go well with anything and are extremely comfortable to wear. Available in all sizes and moisture wicking properties will keep the wearer cool and dry.
19.
Portable Laptop Stand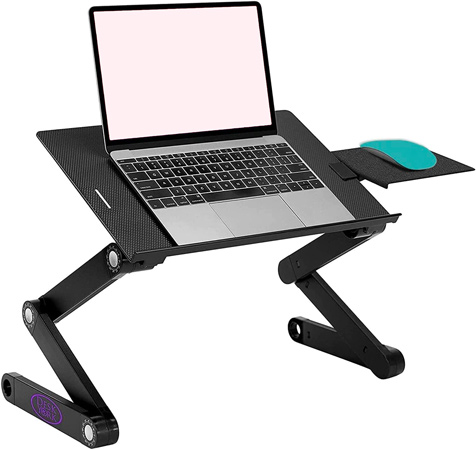 This portable stand is ideal for keeping a laptop at the correct angle when working or reading. Use it on a desk to give extra height to devices, or when sitting on the couch to prevent neck and shoulder strain. The stand can be adjusted to any position and includes a fold out tray for a mouse or a cup of coffee. Use it as a handy computer support or as a breakfast tray for breakfast in bed.
20.
Polarized Sunglasses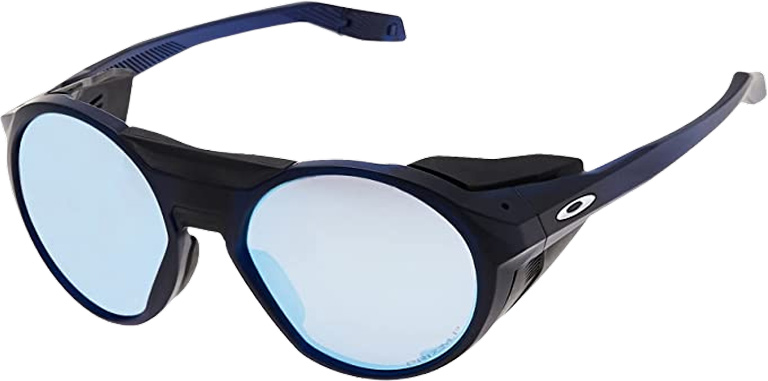 Protect the eyes from the suns glare with these unique polarized sunglasses. Made using high -definition optics for superior clarity these glasses are ideal for wearing while driving or watching outdoor sports. Fishermen will love the polarizing properties that help with water visibility and block 99 percent of the sun's rays. Lightweight and comfortable enough to wear all day and will be a great gift for an uncle's birthday.
21.
Fishing Rod and Reel Bag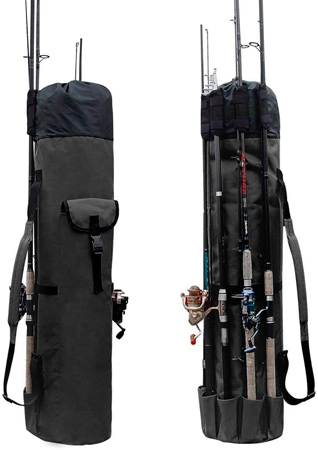 Store rods and fishing reels and carry equipment easily with this cleverly designed rod and reel back. It features compartments zips and pockets which are great for storing lures, bait, and fishing line. The tough canvas is hardwearing and durable and the exterior of the bag has purpose made rod holders capable of carrying up to five poles. Use it to transport fishing rods and tackle to a favorite fishing spot and keep everything in one place.
22.
Car Vacuum Cleaner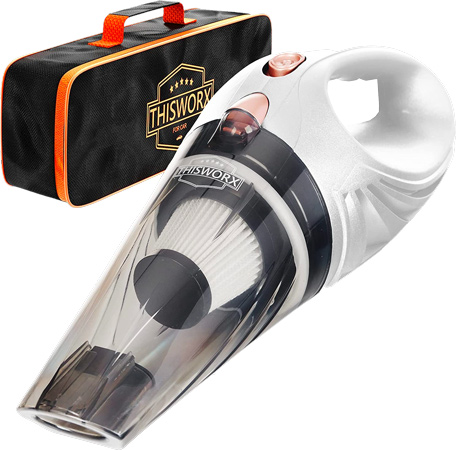 For uncles who are proud of their car, this handy, compact vacuum cleaner will help them to keep their vehicle in pristine condition. Easily sweep up dust, dirt, and leaves from the vehicle seating and keep everything looking spick and span. The vacuum comes with attachments for dry and wet cleaning and a handy travel case so it can be stored easily in the trunk. An extra-long power cord plugs directly into the mains for powerful suction and cleaning.
23.
Telescopic Roasting Forks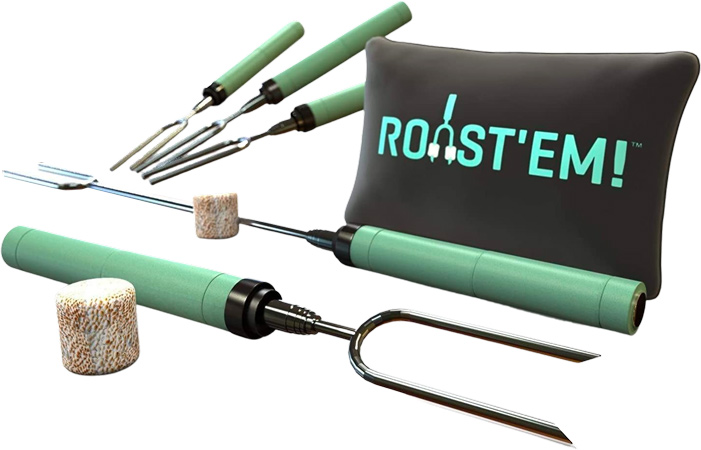 Share a toasted marshmallow with your uncle or cook a hotdog over a campfire or a backyard firepit with these extendable toasting forks. The telescopic cooking forks expand in length to keep hands and fingers safely away from flames. Made from heavy duty stainless steel, the forks can be exposed to high heat and will not bend or warp. Use them for outdoor grilling to flip a steak, or cook a burger like a pro. The forks come in a handy storage bag to keep them clean and dry when not in use.
24.
Insulated Lunch Bag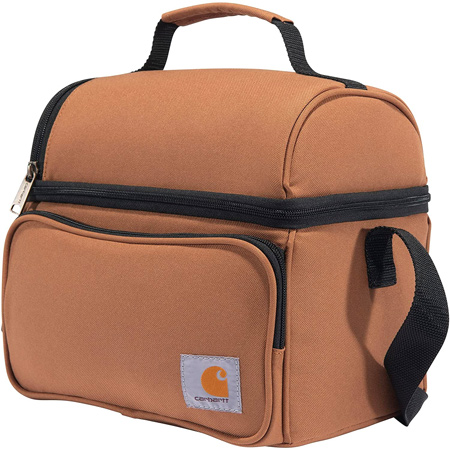 Enjoy lunch on the go with this tough canvas lunch cooler. Made with insulated compartments to keep food items cool and fresh, this bag will make a fantastic gift for working uncles or outdoorsmen. Pack juice, fruit, sandwiches or any other food items, or use it to take a six-pack along to the game. Designed to be durable and waterproof the bag will not leak or let in moisture. Includes a separate top compartment and a zippered front pocket for storing condiments and food utensils.
25.
Professional Darts Set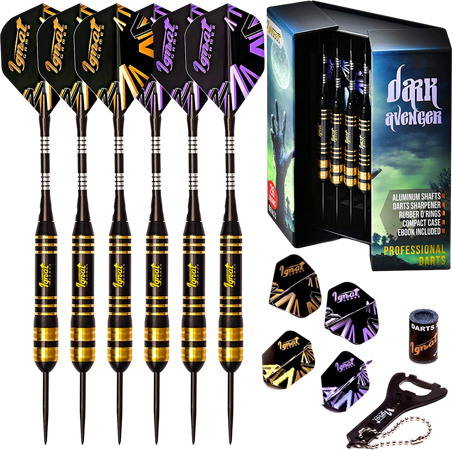 Introduce your uncle to the game of darts by gifting him his very own professional darts set, or for uncles that already play the game, this set will be a great present. Made from quality stainless steel with extra sharp tips, these darts can be thrown over and over before they will require sharpening. Perfectly balanced to fly true, these darts will enhance any dart players skill. The set comes in a lovely custom-made box with magnetic enclosure.
26.
Portable Tire Inflator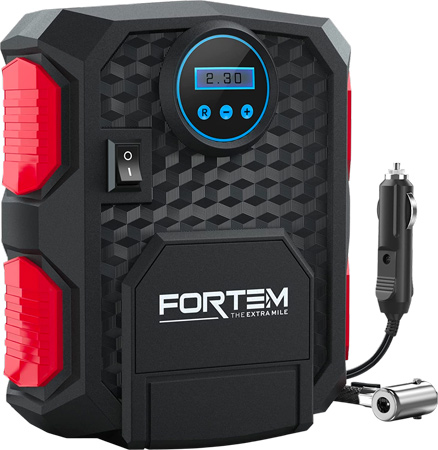 Never get caught out by a flat tire again with this handy portable pump. Perfect for cars, trucks, SUVs, and motorcycle tires. The pump Includes three nozzle attachments for sports balls, air mattress, pool toys and other inflatables. It can also be used as an air pump for a bicycle. Keep it in the trunk of the car ready for use. The inflator includes a bright LED emergency light and can be attached to any 12V outlet. A gauge provides pressure readings to avoid over-inflation. Give this pump to your uncle as part of his roadside safety kit.
27.
Beard Balm Pack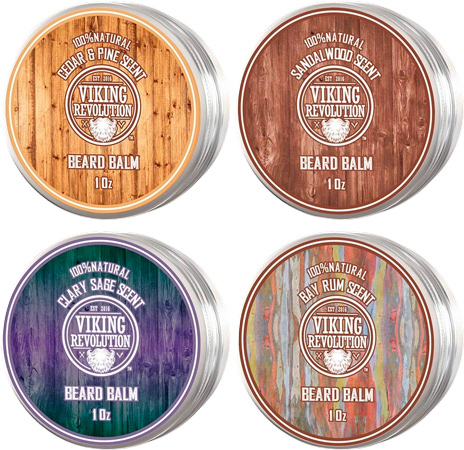 If your uncle has a beard help him keep it in peak condition with this pack of four naturally fragranced beard balms. Includes scents such as sandalwood, pine and cedar, and clary sage for a botanical and earthy fragrance. The clean formulation is deeply nourishing and will help to keep beard hair completely moisturized. Easy to apply with no greasy residue it will keep beards soft and shiny. The pack of beard balm will make a great personal grooming gift for a birthday or Christmas.