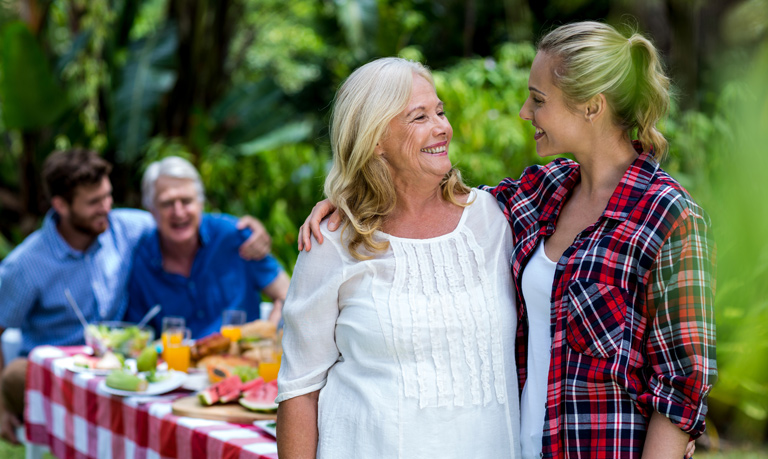 Getting married is a great day in anyone's life, but along with a new wife or husband people will usually inherit a new father and mother-in-law. While many people have a good relationship with their new in-laws, it can often be challenging to find an appropriate gift for them. Whether you need to find a present for a birthday, Christmas, or any other special occasion, these gift ideas should keep you on the right side of your mother and father-in-law.
1.
Wine Tote Bag
This wine tote will make an excellent and handy gift for active in-laws. If you have the type of mom and dad-in-law who like to get out on adventures then this wine bag will be the perfect gift to take along. Use for outdoor events and picnics and take along a couple of bottles of wine and put some snacks in the handy compartment. Two durable steel tumblers are included and will keep drinks perfectly chilled for sipping no matter where they are used.
2.
Bronze Family Tree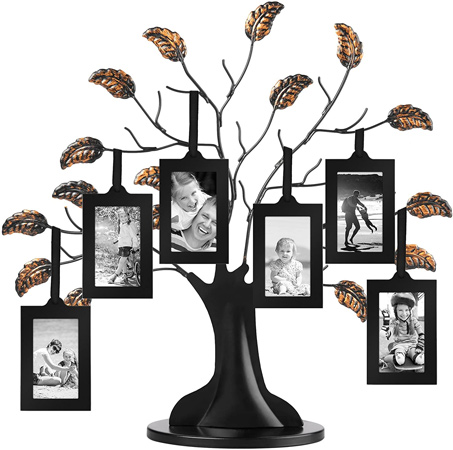 Make a delightful and thoughtful gift that any in-laws will appreciate with this modern looking bronze photo display. This tasteful ornamental photo holder can be used to display favorite images of family, brothers and sisters, or even pets. Photos can be loaded or changed easily and rotated to keep images fresh. This freestanding tree will look amazing in a hallway or stood on a bookcase as a dramatic centerpiece. Keep family photos out in full view with this fabulous conversation piece.
3.
Sculpted Hand Painted Figure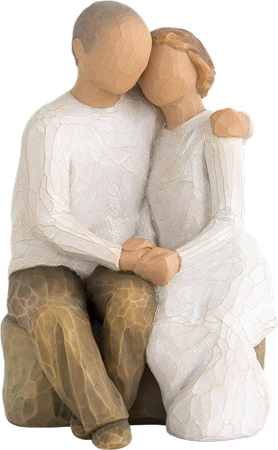 If you need a sweet gift for your mother and father-in-law to celebrate an anniversary or any other special event, then this adorable ornament will make a great present. The small hand painted figure from Willow features a couple sitting quietly together. It is crafted with stunning detail and will make a heartfelt keepsake for your relatives. The long-lasting material is easy to dust and keep clean and this hand painted figure will make a sentimental gift that is perfect as an anniversary gift.
4.
Foot Massager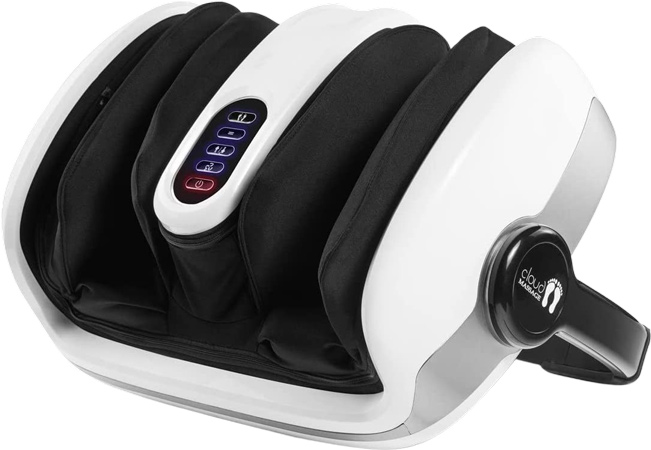 There is nothing worse than having sore feet so make sure your in-laws don't fight over who gets to use this relaxing foot massager first! Relieve tired and sore feet or aching toes quickly and easily with this heated shiatsu machine. If anyone in the family suffers from pain associated with neuropathy, diabetic foot pain, or plantar fasciitis then this foot massage will be a blessing. Simply switch it on, place feet on it and let the deep massaging motion work its magic, soothing heels and arches with its kneading and rotating movement.
5.
Whiskey Decanter Set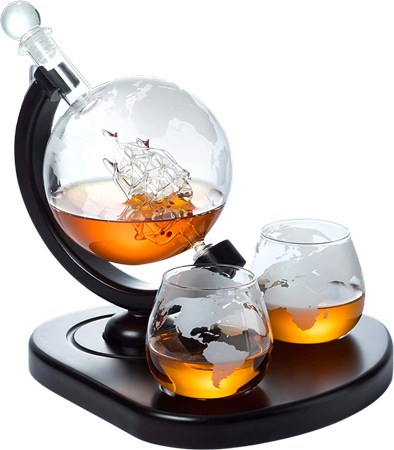 What a fantastic way to store spirits! This spherical whiskey decanter can be used to make a stunning display and hold a favorite bottle of scotch or single malt. It comes with a pair of matching glasses which are both laser-etched with a striking world map design. The side of the globe features a raised ship motif and the entire ensemble comes on a mahogany stand. To make the perfect drink the set includes ice-tongs, and a funnel, and cleaning beads are added to help keep the transparent whiskey globe looking like new. Have drinks at the ready with this classic-looking decanter set.
6.
Kissing Mugs Set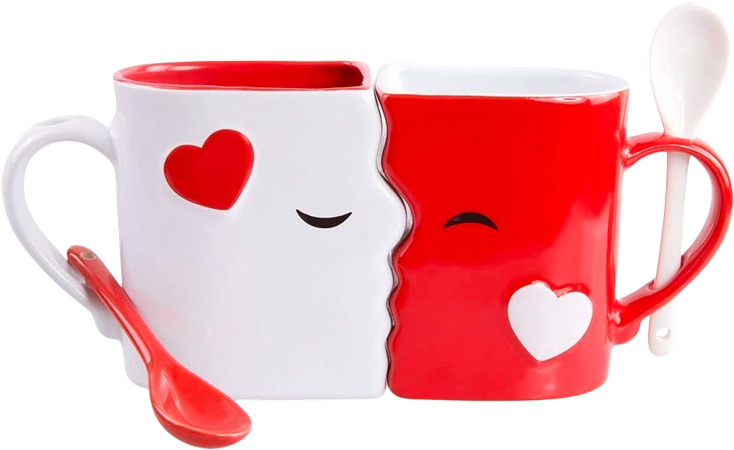 If your family in-laws enjoy a morning cup of tea or coffee then give them their own pair of matching kissing mugs. These fun and abstract ceramic mugs sit neatly together and look just like two people kissing with one mug designed in bright red and one in clean white. An included slip spoon fits into the mugs slotted handle for easy retrieval, and this charming home accessory will make a fun gift for a birthday, Valentine's Day or even as a Christmas stocking stuffer.
7.
Magnetic LED Light
This versatile magnetic LED light will be a great idea for DIY enthusiasts, or people that love to spend their time doing hobbies or crafts. The bendable light can be easily extended and adjusted to illuminate car engines, workbenches, or embroidery work, and the magnetic outer layer can be used to pick up nail, screws, or needles. Designed from durable materials to be weather proof and shock proof, this light can be used for fishing, camping trips, and other outdoor pursuits. The only problem is that you may have to buy two!
8.
Electric Wine Corkscrew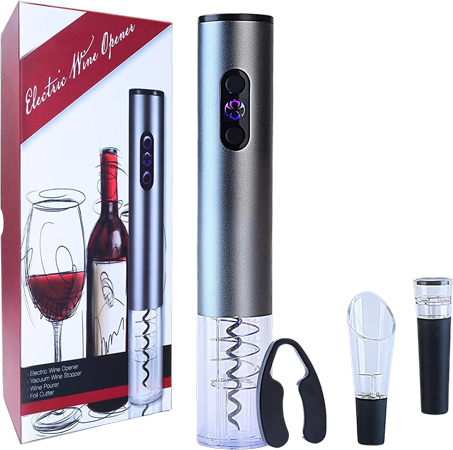 No more struggling with stubborn wine corks! Make opening your favorite bottle of red or white wine easy with this battery-operated wine opener. Just place it over the neck of the bottle and let the corkscrew do its work. Most wine corks can be removed in just a few seconds but for stubborn bottles the corkscrew can be retracted and restarted using the buttons on the exterior panel. A great gift for entertainers and wine connoisseurs or will make a useful tool for anyone who suffers from arthritic hand or wrist pain.
9.
Jenga Classic Game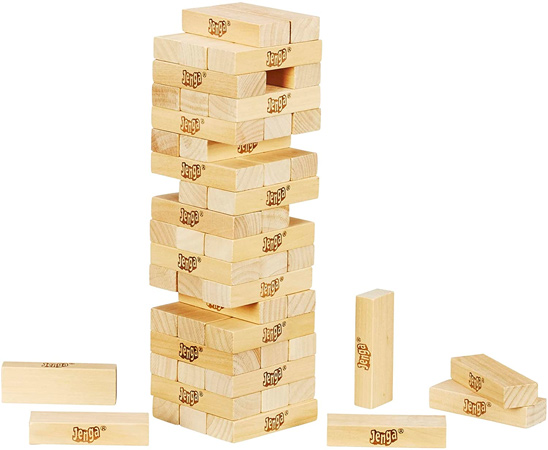 Spend hours of fun at the in-law's house with this engaging and entertaining game. Jenga has been a popular game for many years with players taking turns to remove wooden blocks until the tower collapses. It will be enjoyed by players of any age and is a big hit at parties and nights in. The precision crafted hard wood blocks will last for years of game-play and will not split, crack or chip. This is a fantastic game to play at gatherings and family get-togethers and it will provide fun and amusement to all who participate.
10.
Long Lightweight Bathrobe

If you need a couple's gift for your father and mother in-law then getting them a set of matching bathrobes will be ideal. This long and lightweight robe is unisex and can be worn by both men and women. Just order the correct sizes and make a practical couple's gift that can be worn in the house, taken on vacation, or used at the spa. This will make a fantastic present that your in-laws can use daily, and the robe comes in a choice of white, black, or beige.
11.
Ceramic Owl Pot Set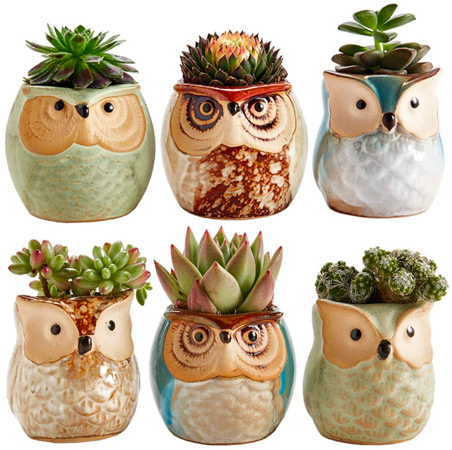 These cute little plant pots will hold small plants and succulents and look great when displayed on a sideboard or a window sill. Each one of the ceramic containers is decorated with a different style of owl face and have been glazed for shine and protection. Designed to be simple and petit they can be used for miniature gardening displays or to add a bit of color to a dull room. Use them as plant pots, handy desk storage containers, or keep to keep small trinkets safe. The owl plant pots will make a lovely birthday or house warming present.
12.
Chunky Beanie Hats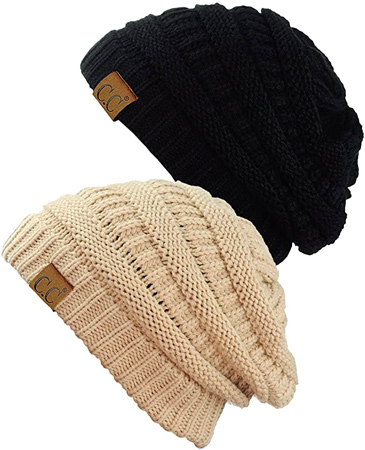 Do your in-laws feel the cold in winter weather? Stop the freezing cold getting in and provide them with perfect head warming gear with this matching pair of thick beanie hats. Made from a chunky stretchy cable knit pattern, they will keep heat in and protect the head from biting cold and wind. Wear them when out walking or hiking, or take them on camping trips to provide an extra warm layer. One size will fit most people and these hats will be a welcome wintertime gift for your in-laws.
13.
Healthy Desert Maker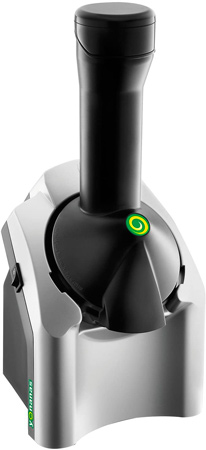 Make sure that your relatives are getting their quota of healthy fruits with this frozen dessert maker. Simply choose a fruit and quickly make an interesting and tasty dessert in just a few minutes. Place it on a counter top and impress guest as you make delectable desserts. The removable chute detaches easily from the base and makes this handy kitchen appliance easy to clean and it is completely dishwasher safe. Make mealtimes fun and enjoy any number of homemade, healthy treats using this versatile dessert maker.
14.
Stainless Steel Mixing Bowls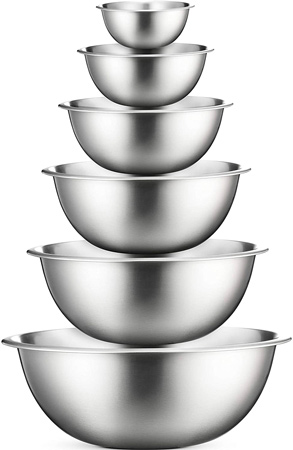 If your in-laws are experts at cooking then these stainless-steel mixing bowls will make a fabulous house-warming gift that's a welcome addition to their kitchen. The set features mixing bowls that range from large to small and that can be used for food preparation, cooking, or baking. Store cooking essentials and spices until they are ready to use. Easy to clean and store, these bowls can be stacked together to take up minimal cupboard space. A rolled lip makes gripping and pouring easy and the bowls are freezer and dishwasher safe.
15.
Kitchen Dish Towels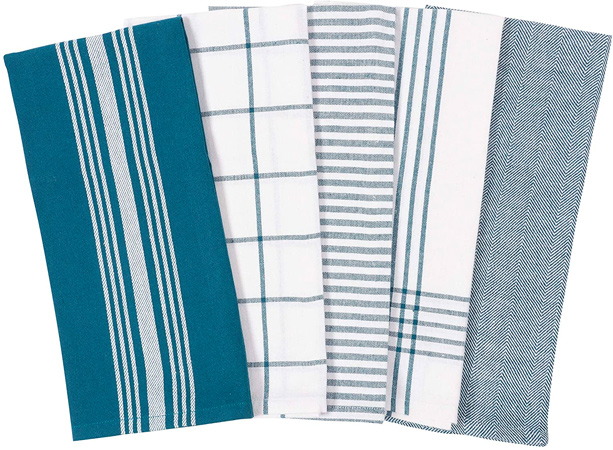 For a handy gift that can be used daily these modern-styled kitchen towels will be great for cleaning, cooking, and baking. Made from recycled cotton with a contemporary design these towels will look fantastic in any kitchen and they are an eco-friendly alternative to disposable paper towels. Great for drying pots and dishes the kitchen towels can be machine washed and dried and will come out looking like new every time they are cleaned. Use them for an environmentally responsible home gift.
16.
Black Slate Coasters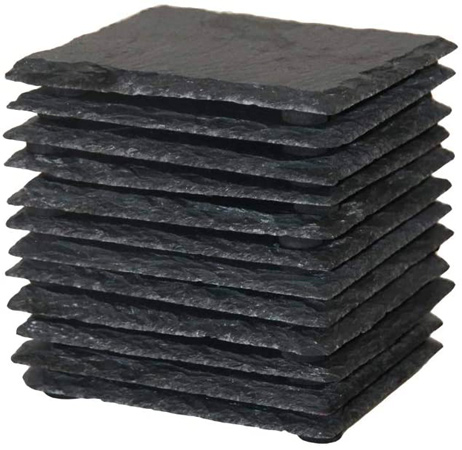 Keep surfaces and coffee tables protected from drips and scratched with these natural slate coasters. The dark slate will match any home color or décor and is durable and long-lasting. Can be used to hold mugs, cups, or glasses and the non-slip base will prevent movement or sliding. The tough, natural material means that these coasters can be used indoors or outside and they will look great on a bar or when used on patio tables. Coasters are available in both square and round designs and will last for years of use.
17.
Crystal Red Wine Glasses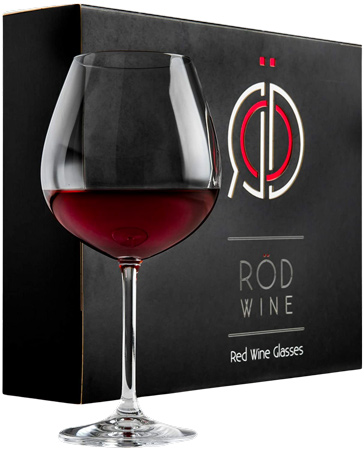 If you enjoy get togethers or like entertaining with your mother and father-in-law then why not treat them to this special set of red wine glasses? Made from the finest titanium crystal glass these long-stemmed glasses look classy and elegant. Use for a casual glass of wine or place them on the table at formal dinner parties for guests to use. The large bowl will hold red wine, water, or juice, and they will make an ideal birthday, anniversary, or house-warming gift that can be used again and again.
18.
Durable Doormats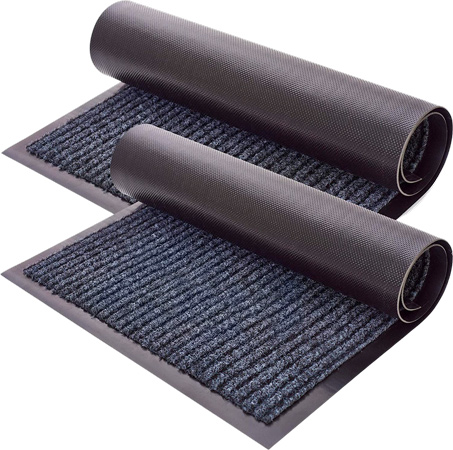 Prevent dirt, mud, and moisture being traipsed into the house with this set of hardwearing doormats. The doormats can be used in doorways, entryways, and high traffic areas to reduce wear and marks. The ribbed texture will effectively capture dirt from footwear, and the neutral grey color means that the mats can be used anywhere that people walk. The tough rubber backing stops slipping and moisture leaks and the doormats can be cleaned with just a simple shake. Can also be used as a standing mat in sheds or garages and will keep dust and dirt to a minimum.
19.
Matching Watch Set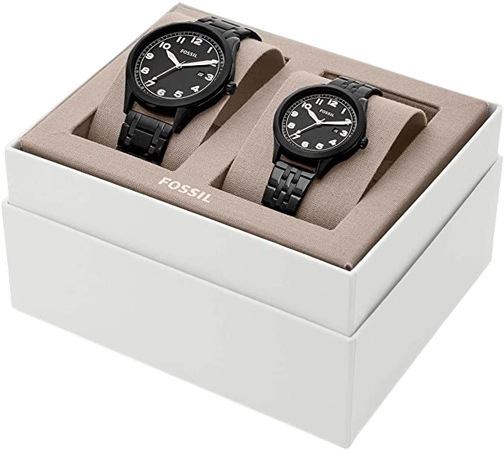 These matching his and hers watches will make a beautiful present for any in-laws who are celebrating an anniversary. The set includes a man's and a woman's watch designed in a similar style and are made from black stainless steel with gold accents. The round watch face is highlighted with large numbers and the date is displayed clearly in the dial cut-out. The pair of watches comes in a delightful presentation gift box and they will be lovely to wear for special occasions or for everyday use.
20.
Kitchen Knife Set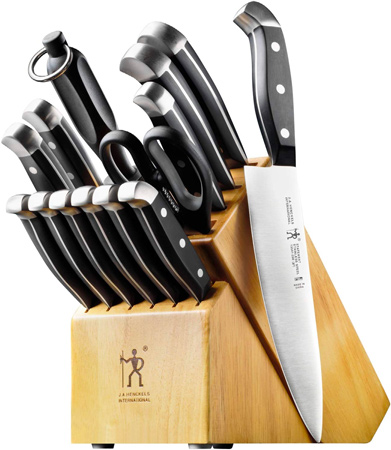 Help your relatives become gourmet cooks with this lovely set of kitchen knives. Contains every type of knife needed for cooking and food preparation including a chef's knife, paring knife, steak knives, and a bread knife. Fine edged blades crafted from high-quality steel provides precision cutting and slicing, and knives can be kept in prime condition using the sharpener. A solid wooden storage block can be placed on the kitchen counter and keeps knives within easy reach. The triple rivet handles will provide a comfort grip for chopping and cutting.
21.
Double Laundry Basket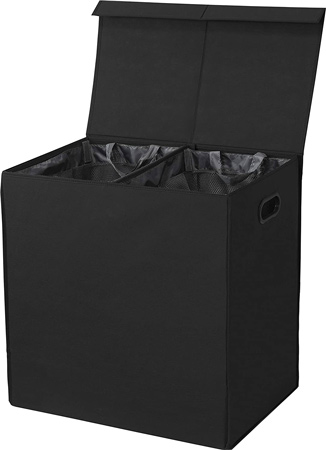 Keep work clothes and day clothes separate or keep items in his and hers piles using this original black double laundry basket. This will make an ideal gift for in-laws who like to keep things organized and this lightweight laundry hamper is compact and easy to move. Laundry bags can be attached and reattached easily to remove and carry clothes, and the hamper comes in a range of stunning colors. Close the lightweight lid to reduce laundry odors and keep dirty clothes sealed away. Choose a shade that matches the home décor and make a creative and practical gift.
22.
Pair of Kitchen Aprons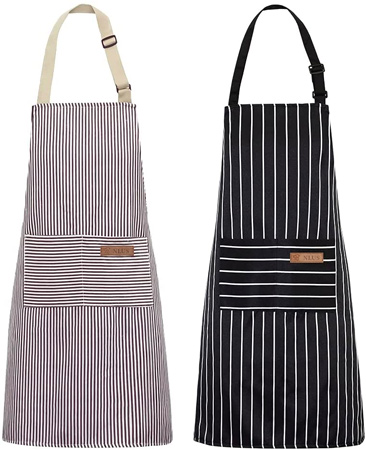 Whether preparing food for a dinner party or throwing a couple of steaks on the barbecue these hardwearing aprons will be perfect for keeping mom-in-law and dad-in-law's clothes clean and stain free. Throw one on and protect shirts and blouses from drips, splashes, and grease while cooking with these striped matching aprons. Store essential cooking items in the large front pocket and easily find them when needed. The adjustable neck strap can be altered to fit any size and these stylish aprons will make cooking fun and be a great shareable gift.
23.
Couples Aviator Sunglasses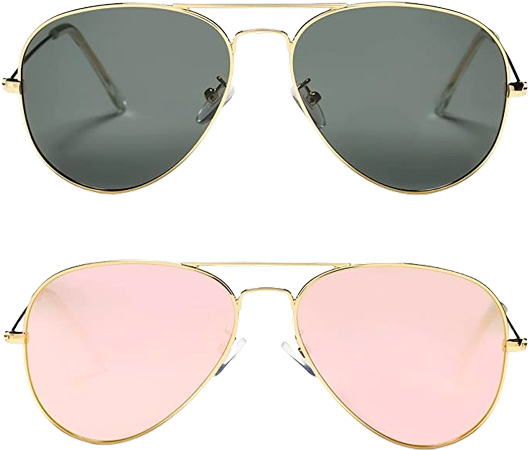 Bring a cool look to the in-laws with these trendy and modern aviator sunglasses that will make them look like movie stars. The metal framed glasses are covered with a UV coating to protect eyes from sun damage and lenses are scratch-free and impact resistant. Made to be hard-wearing and long-lasting, use these modern-looking glasses when on vacation, or when driving, or for everyday summer wear. The glasses are polarized to shield eyes from glare and haze and will reduce reflected light.
24.
Bathroom Hand Towels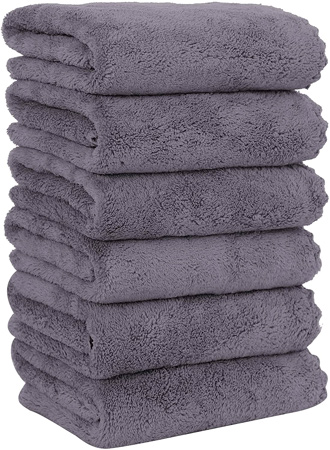 Make their bathroom look like it should be in a magazine with this pack of matching hand towels. Color coordinated to compliment any décor these soft, fluffy towels can be used in a main or guest bathroom and are gentle and moisture absorbent. Take one to the gym or the sauna and use for drying hands, and body. Ladies can wrap a towel around their head to dry hair and keep it out of the way. Easy to wash and clean, these high-quality towels will fluff up like new every time they come out of the tumble dryer.
25.
Sushi Socks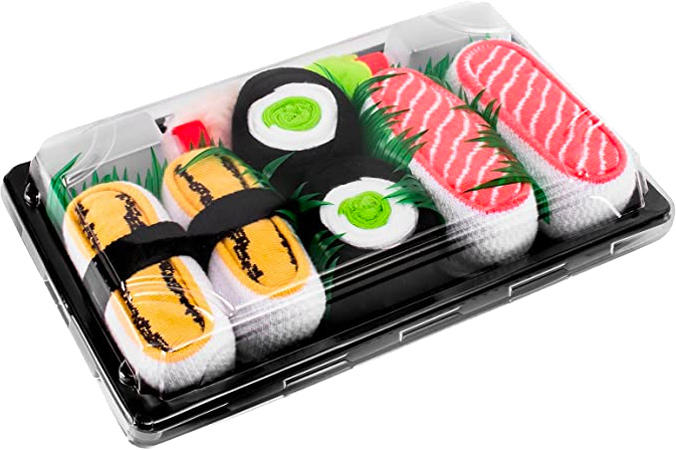 If you are really stuck for what to get your in-laws for a present then why not try this tray of brightly colored sushi socks? Your mother-in-law and father-in-law will get a laugh from these wild, food themed socks and can argue over who gets to wear the nigiri or the California roll. Keep feet warm while sharing a laugh with these breathable and soft socks. This is a great gag gift that will be great for in-laws with a sense of humor and the sushi tray will be a fun birthday or stocking filler gift that they can share and enjoy.
26.
Bamboo Bedding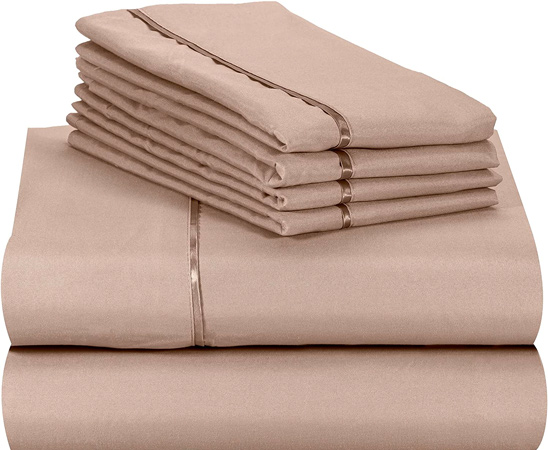 Help your in-laws to experience the best night's sleep they have every had with this luxurious hotel quality bedding. Made from bamboo and completely hypoallergenic, the deep pocket sheets are washable and wrinkle free. Made from silky soft and breathable material these sheets will promote restful sleep. Temperature regulating qualities ensure maximum comfort and these sheets come in a wide array of sizes and colors. The set includes a fitted sheet, a flat sheet, and pillowcases.
Need more inspiration?