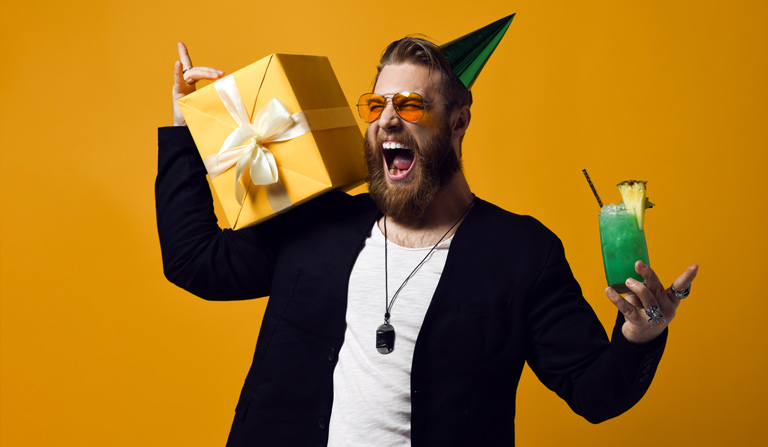 A brother-in-law can be difficult to shop for, but with a little bit of thought, you can find the perfect gift for him. Our detailed gift guide will be coming to your rescue when indecisiveness strikes. Get him something he will cherish forever and show him you are here for him always. Just choose what suits your brother-in-law the best and make him happy!
1.
Yeti Mug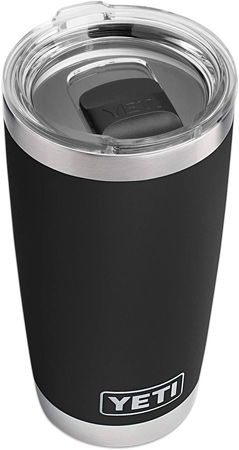 No matter what day of the week it is, it always feels like a Monday when you have to work. Coffee can be your best friend these days, but what better can a stale coffee do? Be a human equivalent of a superhero and give your brother-in-law a Yeti mug. These stainless-steel mugs are double-wall insulated; designed to make your beverage be at the right temperature no matter what. The magnetic lid ensures there is no spill, and the size is perfect for all-sized cup holders. This Yeti mug will be a hit and will give you an upgrade in your brother's eyes.
2.
Golf Putting Set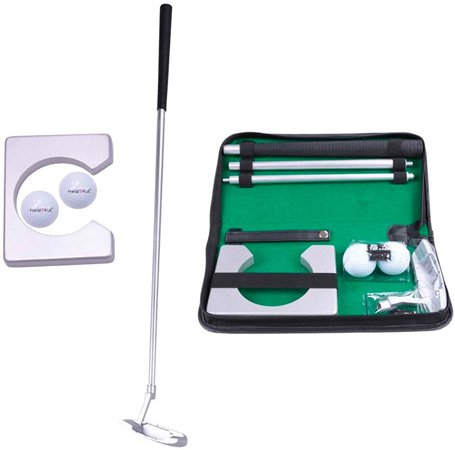 So your brother-in-law is utterly obsessed with golf but has a tight schedule and rarely has time to play? Give him this excellent golf putting set. This kit comes with a putter, two balls, a putting cup, and a storage bag. It is travel friendly, and your brother-in-law can take this anywhere with him. Just set it up and play! You will save your brother-in-law from all those tedious trips to golf courts to play a good game. He can play it in his house, hotel rooms, and even in the office with the help of your thoughtful gift.
3.
Candescent Stress Balls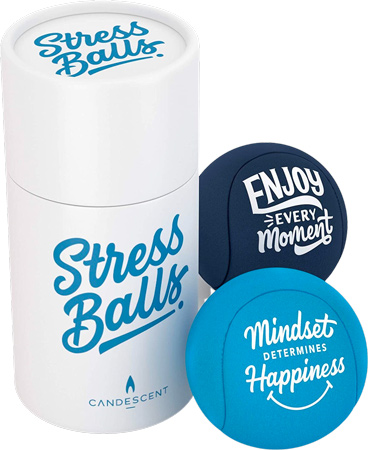 Is work stress affecting your brother-in-law, and he is having a hard time managing it? Give him a stress ball and not just any stress ball, a Candescent stress ball. These top-quality stress balls come in a pair of two and prove to be a great help with stress and anxiety. It can come in handy as a fidget toy and has inspiring quotes to keep him pumped whenever he feels down. Using a stress ball helps with blood circulation and stiffness in joints. Gift these stress balls to him and let him know you have his back.
4.
Fidelo Minimalist Card Wallet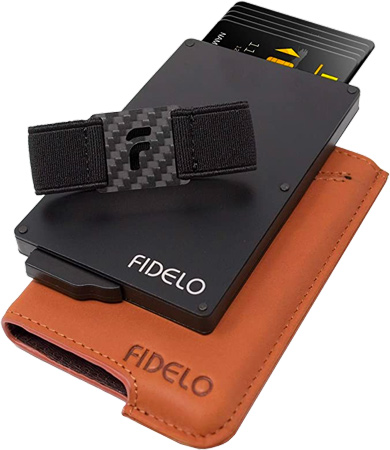 Overflowing tattered wallets are a hazard; putting you at risk of losing money and cards. If your brother-in-law requires a good cardholder, get him a Fidelo minimalist card wallet. This compact card wallet can store up to seven cards and ten bills. It has RFID blocking technology that blocks 13.6 MHz frequencies, keeping your cards safe. It has a premium finish to it with a pure horse leather material with nylon lining, is completely water-resistant, and comes with a lifetime warranty. Get him to ditch that old rusty wallet and welcome convenience in his life with this fantastic wallet.
5.
World Map Wall Art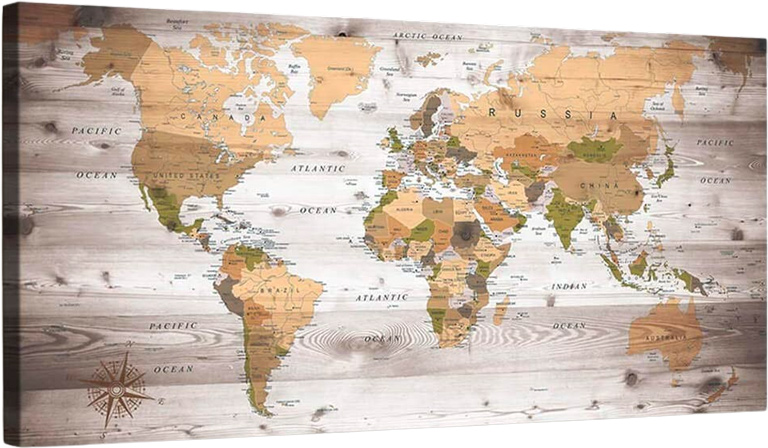 Traveling is something most of us share as a common interest. Is your brother-in-law a globetrotter and cannot get enough of traveling? Well then, he will surely appreciate something depicting his love for traveling, and what is better than a world map wall art. These wall hangings have a high-quality canvas stretched over a real wooden frame. This wall art can be an excellent conversation piece. The perfect gift to encourage his passion and inspire his future travel plans.
6.
Zomake Lightweight Hiking Backpack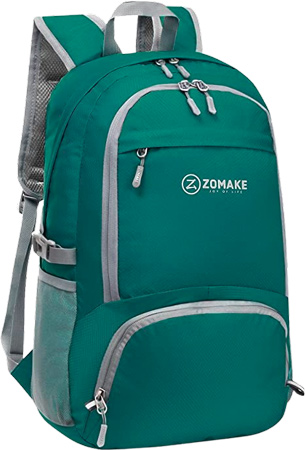 Speaking of traveling, no traveling is complete without a good backpack. Get him one of these lightweight hiking backpacks, and he will be sure to bring you something the next time he travels. These backpacks are foldable, can be easily stored, and have enough space to store your laptop, tablet, clothes, drinks, etc. With a multitude of pockets and compartments, your brother-in-law will always be organized. These can be useful as both a carry-on and a trip or hiking backpack. These backpacks come in different colors; get one in his favorite color, and your gift will be functional and fun.
7.
Fitbit Charge 5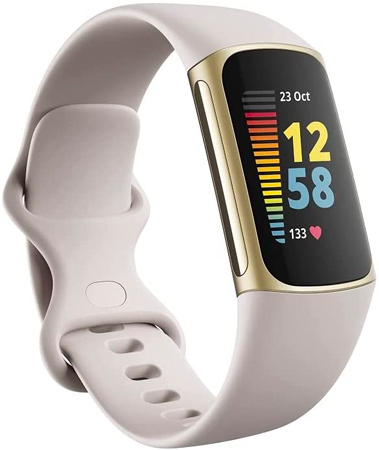 Kickstart his workouts by gifting him the new Fitbit Charge 5; a real-time fitness tracker on your wrist. These wristbands come with a ton of features to get your brother-in-law back on track and do damage control from all the workouts he has been missing. The Fitbit Charge 5 not only provides you with a daily stress management score but also heart rate variability, skin temperature variation, and tracks calories. This fitness tracker is a thoughtful gift as health is wealth, and nothing should be more important than the wellbeing of your brother-in-law.
8.
Carhartt Men's Gilliam Vest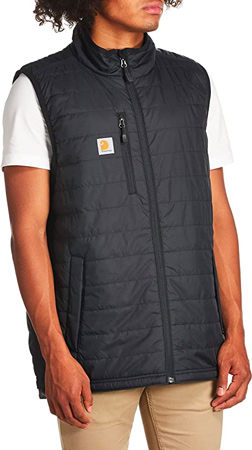 Is your brother-in-law in dire need of a good jacket? The Carhartt Men's Gilliam Vest is the perfect gift for him. These vests are made up of 100% nylon and are quilted to provide insulation. They come in five colors and a lot of pockets for the phone, wallet, and keys. Your brother-in-law will surely be getting a lot of use out of this thus it is the ideal present. Get him one now!
9.
The Blue Oak Company Cutting Board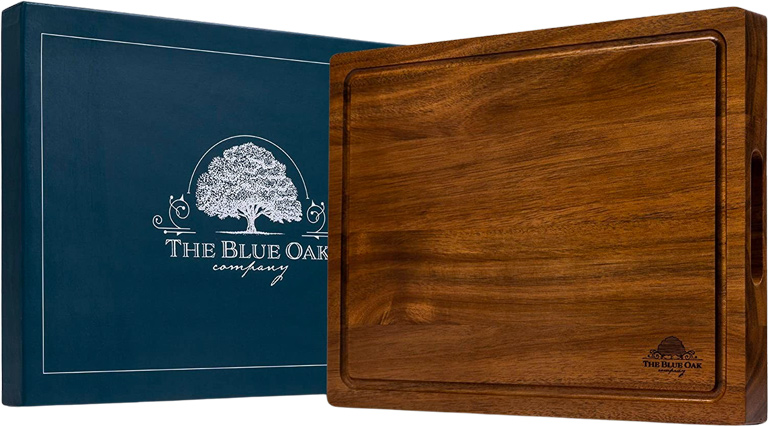 Whether your "brother-in-law from another mother" is a professional chef or a home cook, he will appreciate a nice cutting board. The Blue Oak company has just the right cutting board for him. This premium cutting board is made of high-quality eco-friendly acacia wood and a 1.5″ butcher block for steady cutting execution. This reversible, multifunctional cutting board is the epitome of elegance. It can come in handy for chopping and as a charcuterie board when entertaining guests. This gift is something he will keep and cherish forever.
10.
Wallet Ninja 2.0 Multitool Wallet Card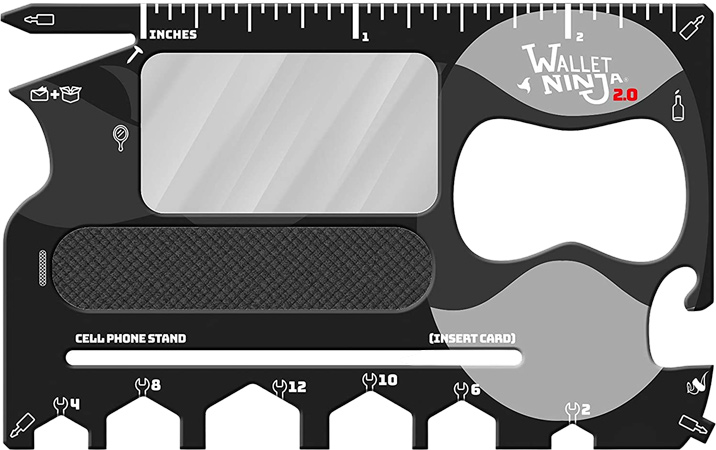 Brothers-in-law are the best handymen, fixing stuff for you, and whatnot. Is he always whining about how he has to carry that one heavy toolbox and fish out so many tools for the smallest of fixes? Well, we have a perfect present for him, you guessed it, a multitool card that can fit inside his wallet! This tiny card can function as a:
bottle, box and can opener
mirror
nail puller
phone stand
hex wrench
fruit peeler
nail filer
Philips, flathead, and eyeglass screwdriver
This multitool card is a functioning gift that will come in more handy than you think. Get him one of these and make his life easier.
11.
Leponix Shaving Kit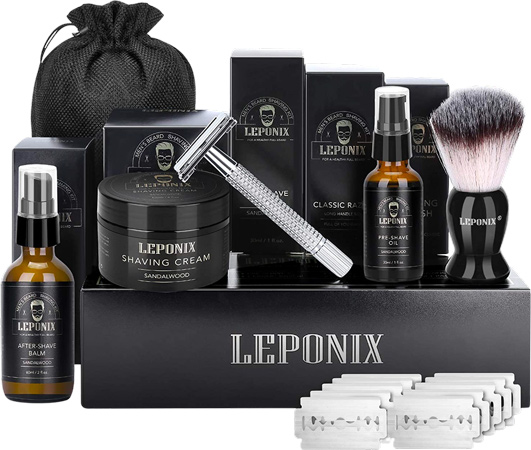 A shaving kit is a man's savior, undoubtedly. Get your brother-in-law a premium shaving kit! The Leponix shaving kit comes with seven shaving essentials and ten replacement blade refills. The shaving cream and aftershave have no harsh chemicals and leave your skin baby soft and smooth after every shave. This shaving kit is 100% value for money and is perfect for gifting as it comes with a sleek black box. Get him this shaving kit for the perfect shave and you'll become his favorite.
12.
Wool Socks for Men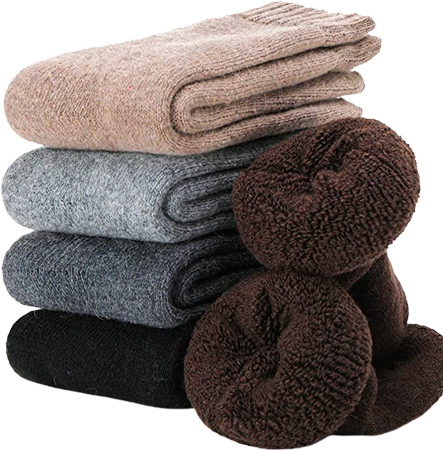 Simple people have simple needs like warm and cozy wool socks! These soft and comfy socks are what everyone needs in their lives, even your brother-in-law. The Elmore wool socks are in a pack of five in many colors. These warm and thick socks are made from a blend of premium cashmere, merino wool, and cotton. The material is both breathable and durable; he will not complain about these socks fading or becoming flabby. These socks are sure to keep the feet warm even during heavy snowfall. If you are looking for a Christmas present, these socks will make an immaculate gift for the snowy season.
13.
Caribou Coffee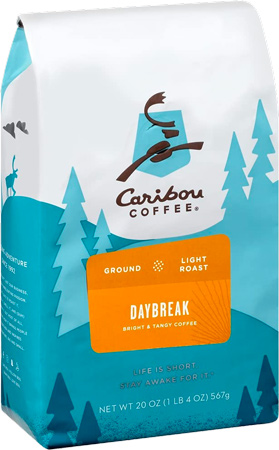 In the case of coffee, "less is more" is an ancient artifact. The brown, caffeinated deliciousness can thaw hearts and bring everyone a little closer. For that reason, Caribou Coffee's light roast day blend ground coffee bags make the most pleasing presents. With a fruity and caramel sweetness and hints of nuts, it will be the most delicious cup of coffee. Buy these for your brother-in-law and save him all the trouble of getting coffee from overpriced cafes. Caribou coffee would become his salvation, and there will be nobody else to thank but you.
14.
Cigar Humidor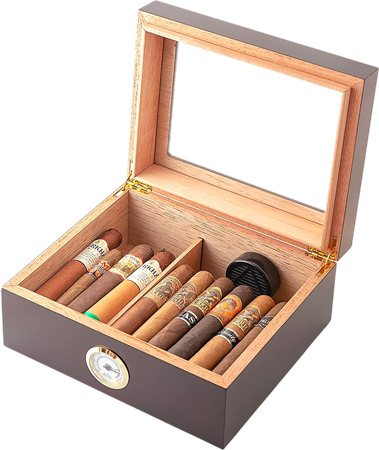 Does your brother-in-law have a richer taste and prefer top-quality cigars over cheap ones? In that case, a cigar humidor might come in useful. This handcrafted glass-top cherrywood with real Spanish cedar coaming and inlay makes this humidor the best one in the market. It will maintain the correct humidity level for your cigars. This cigar humidor can store 20 to 25 cigars and comes with a hygrometer, humidifier, and a removable cedar divider. This makes the finest gift with its luxurious finish and spacious build.
15.
Leather Coasters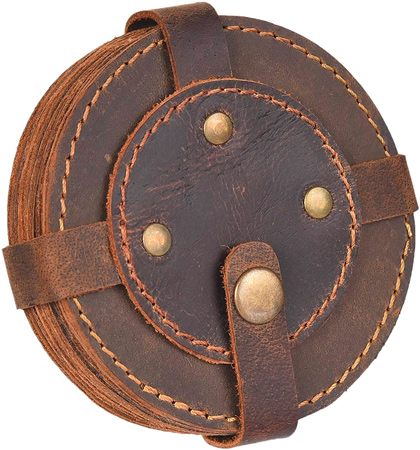 Are nasty water stains permanent visitors on your brother-in-law's expensive coffee table? Get him some coasters and save that beautiful coffee table. The Elizo coasters come in a pack of six and have the rusty appearance any guy would love. These coasters are made from full grain genuine leather and have a vintage look to them. They even come with a holder to keep them organized when not being used. The aged look gives them character and will go perfect with their furniture. Protection and style will go hand in hand.
16.
Shadow Box Display Case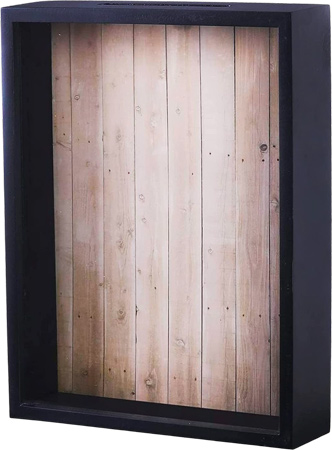 Memories hold us captive more often than we think. Reminiscing never fails to bring a smile to our faces. A shadow box is like a memory box, storing things with emotional importance for us. Your brother-in-law can put pictures, souvenirs, airline or sports tickets, bottle caps; anything he cherishes and wants to remember. These shadow boxes feature solid wood with premium tempered glass for protection. It includes hanging hardware and a removable panel for more storage. This refined box frame will bring back fond memories whenever he looks at it. A sentimental gift for a sentimental brother.
17.
Credit Card Bottle Opener

How often does your brother-in-law skip on his favorite beverage because a bottle opener is nowhere in sight? If the answer is way too often, make his life a little less miserable with this credit card bottle opener. This stainless-steel bottle opener can slide into his wallet much like a credit card. The sleek design makes it almost weightless and can come in handy all the time. It makes a great gift, and now your brother-in-law would not suffer at the hands of capped beverages. Gift away!
18.
Leather Journal Notebook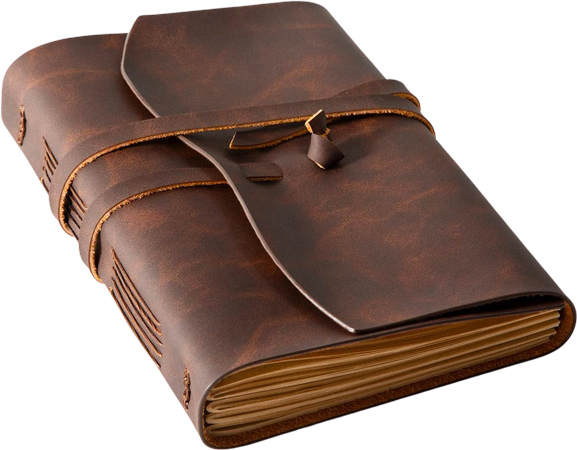 When the heart gets heavy, all you need to do is write it away. If your brother-in-law is fond of journaling or wants to start, get him a leather journal notebook. This journal looks like a medieval notebook, with its vintage finish and rich appearance. It is easy to carry around and the premium paper quality makes it perfect for storing his thoughts, ideas, and whatever else he wants to write in the journal. The leather journal has 240 pages; enough to start his journey to self-discovery and creativity. Add this thoughtful gift to your gifting list today!
19.
Comfilife Foot Rest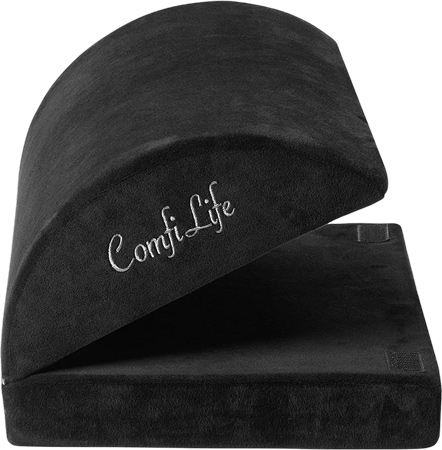 Long days of work can result in stiff joints and painful soles. That is where the footrest comes into the picture. These comfortable footrests are ideal for that workaholic brother-in-law or that one professional gamer brother-in-law who whines about how sitting for hours and working is killing his spine and feet. The ComfiLife footrest supports the back, feet, knees, hip, and legs. It ensures the correct placement of feet for better blood circulation and reduces back pain. This wonderful footrest makes a considerate present and will help him tremendously.
20.
Man-Made Luxury Gift Set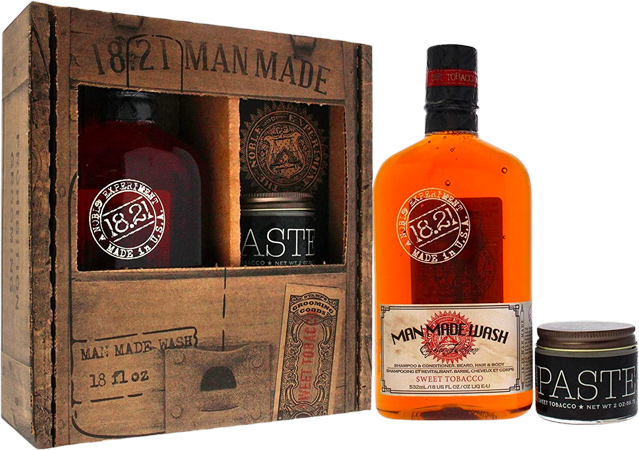 Everyone deserves a taste of luxury, and this luxury bath gift set will make you feel lavish like nothing else. Treat your brother-in-law to this bath gift set. This gift set consists of a 3-in-1 shampoo, conditioner and body wash, and styling clay for beard and hair. The wash helps with deep conditioning and is moisturizing. Styling clay is fantastic for molding or giving a voluminous effect to the hair. The gift set comes in two fragrances; sweet tobacco and spiced vanilla. The aforementioned musky and masculine fragrances have rich notes and smell like an expensive cologne. This grooming kit is a terrific Christmas or birthday gift for your brother-in-law.
21.
High-Performance Bluetooth Tracker
If forgetfulness is synonymous with your brother-in-law, then he needs these Tile Bluetooth trackers in his life. If he is quick to lose his house or car keys, he just needs to stick these trackers on to those things and bid farewell to all worries. He can use the free Tile iOS app and find them if he has lost them. The standard pack comes in a pair of two. These high-performance Bluetooth trackers can detect missing items within the 400 ft range. They also are thoroughly water-resistant and come with a one-year warranty.
22.
Solar Charger 26800mAh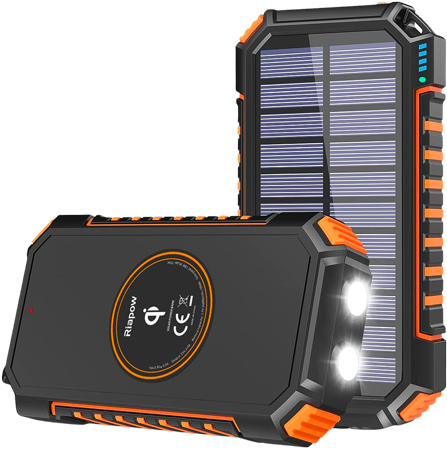 Charging ports are the first things we look for when we enter a room. What if no charging ports are accessible and his phone is dying? This is where Solar charge 26800mAh comes to the rescue. This solar-charged power bank has four USB cable outputs for a convenient charge anywhere, anytime. This power bank also has a flashlight and comes in handy during camping and outdoor adventures. It can charge four devices simultaneously and provides ultra-fast charging. Get this convenient battery today for your brother-in-law, and make sure his phone is always charged no matter what.
23.
Shockproof Protective Mobile Cover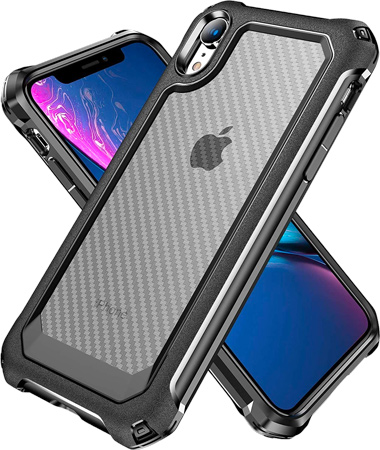 For all the clumsy brothers-in-law, a shockproof mobile cover case is a great gift. This protective phone cover has four airbags on the edges and ensures a scratch-free phone. There are raised bezels around the camera and screen that provide 360°protection. The military-grade, carbon-free protector will effectively shield your phone. The next time he drops his phone, it would not come undone in his hands.
24.
Grill Scraper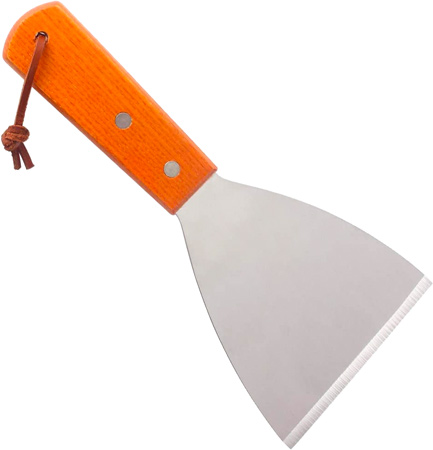 If your brother-in-law is a barbeque or grilling king, he will appreciate a good grill scraper to clean the mess afterwards. This stainless steel scraper comes with a wooden handle for an easy grip and a slanted blade to reach hard places on your grill. The slanted blade also minimizes scratches. It is a superb and premium gift for the holidays.
25.
Tom & Luke Dark Chocolate Snackaballs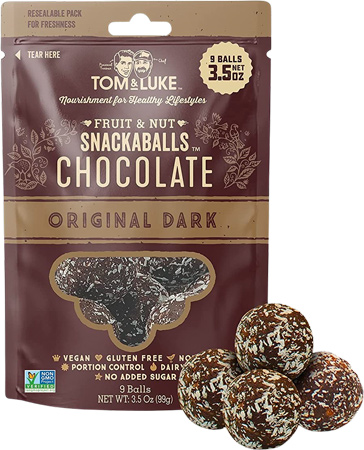 For your brothers with a sweet tooth, the dark chocolate snack balls from Tom & Luke are the best presents. These healthy snacks come in a variety of flavors. They are vegan, flavorful, and fulfill all sweet cravings. These rich snacks are made of premium dark chocolate giving them a scrumptious taste. Get these delicious treats for your brother-in-law and make him merry! Go on and splurge on his big day, he deserves it.
Related Posts